Around the Saigoneer office I've become the go-to scribe when it comes to chicken-related Hẻm Gems. Therefore, when a friend described a Binh Thanh-based restaurant with dozens of chickens hanging above a grill, I knew what I had to do.
Ga Nuong Anh Tu is located down a hẻm off Le Quang Dinh, an extremely busy road near the border of Go Vap District. A grill lined with whole chickens next to an enormous bowl of marinating chickens tempts passersby, while the multi-level dining area sits far enough down an alley that the dense traffic can't be heard.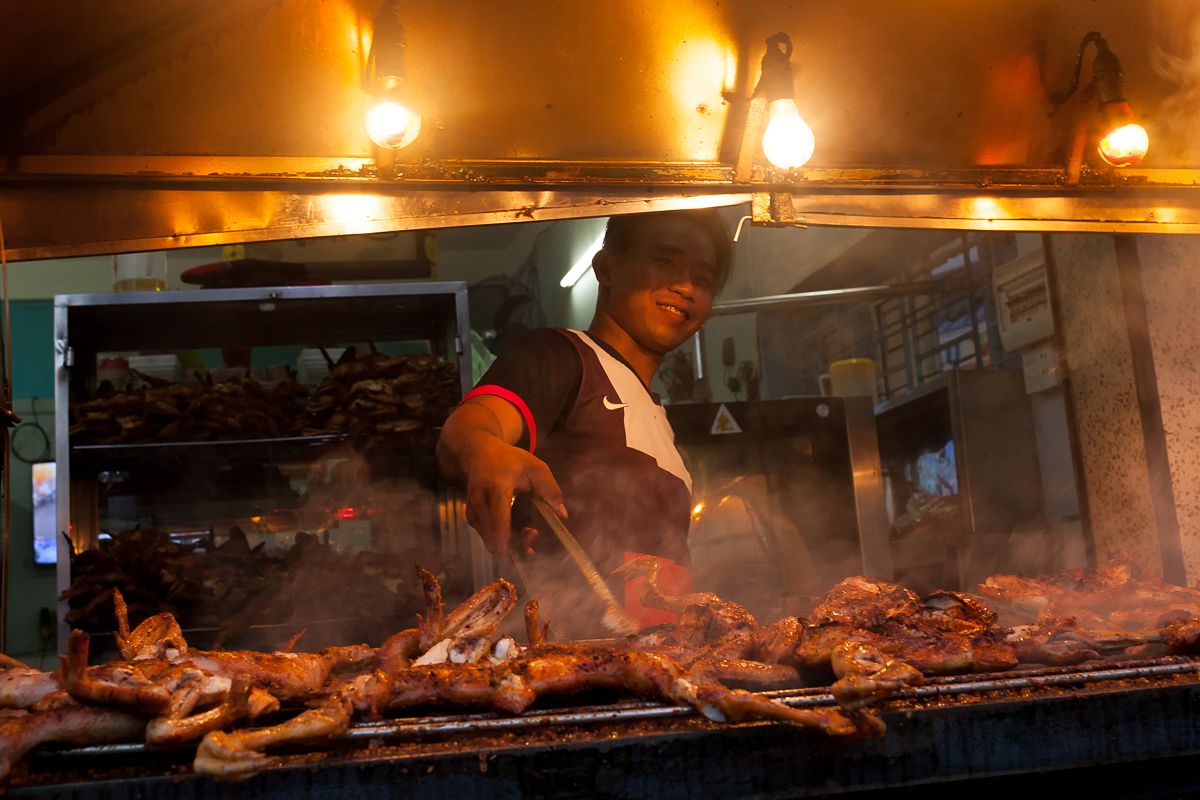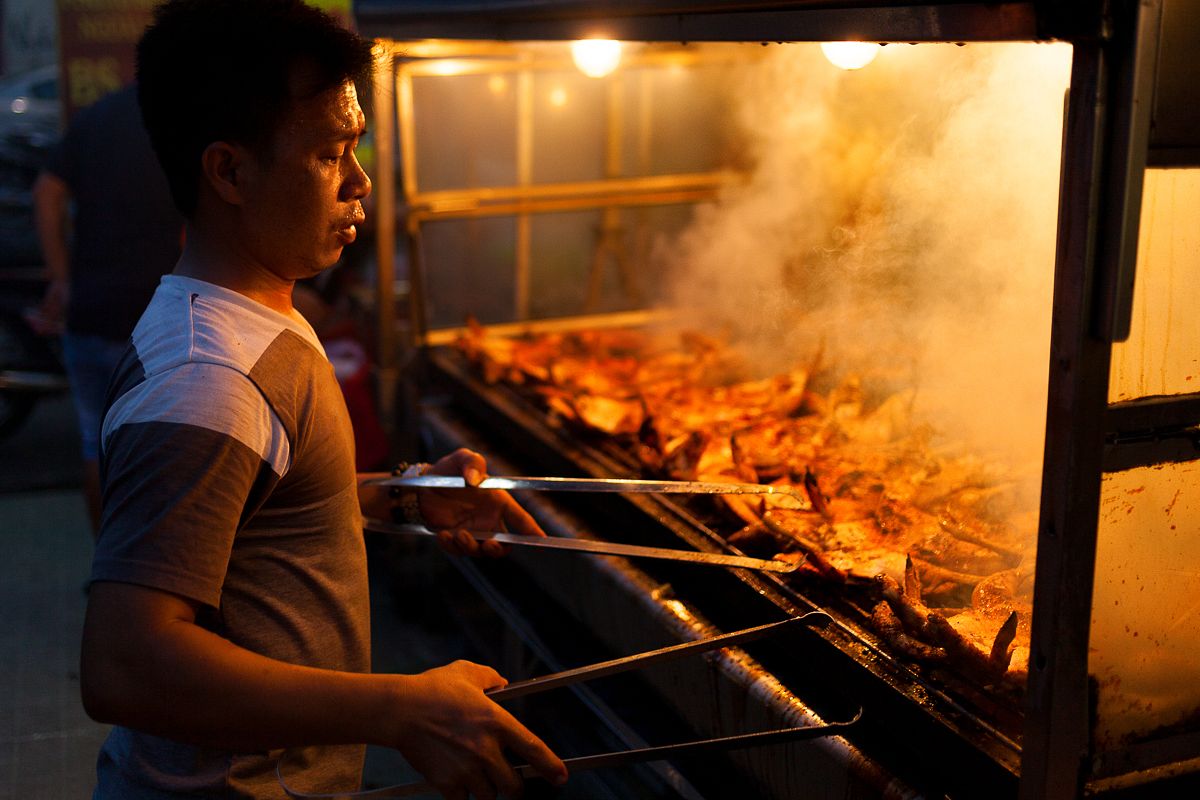 The decor is standard Vietnam nhậu stuff: stainless steel tables accompanied by plastic chairs on a white tile floor. The open-air second floor allows diners to see planes coming in for landing at the airport, in addition to drawing in cool evening breezes. The walls feature occasional quirky touches, such as a tile depicting the famous scene from "Lady and the Tramp" where the titular characters share a particularly long spaghetti noodle.
The menu here is absurdly simple, as there is only one item available: whole grilled chickens. Service is incredibly efficient, with a plate piled with crispy chicken parts arriving mere seconds after ordering. Diners are literally served a whole chicken hacked into pieces, including feet, wings, legs and the head.
Loaves of bánh mì can be ordered on the side, and a superb dipping sauce is served as well, in addition to a salt, chili and kumquat concoction that really brings out the chicken flavor. The bread can be dunked in the sauce, or you can create your own grilled chicken sandwiches if you please.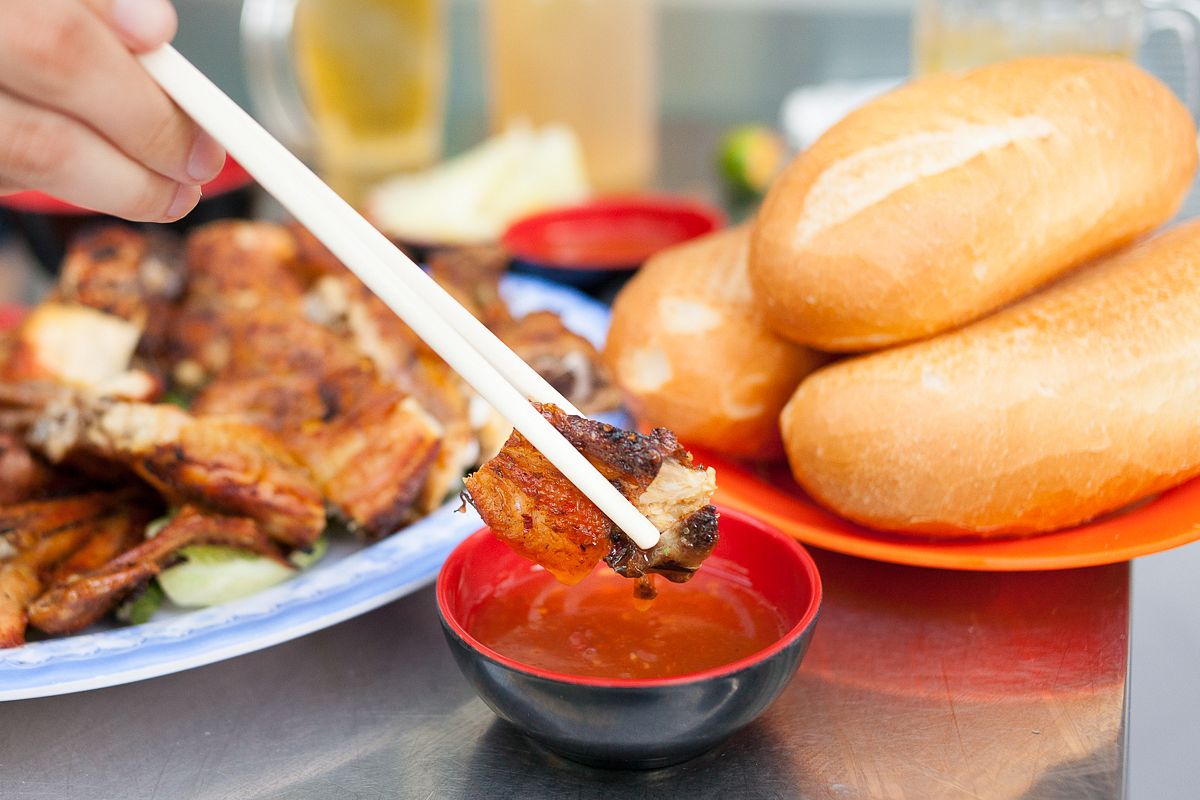 The chicken was outstanding, with crispy skin giving way to delicious, tender meat. We cleared our shared plate in the blink of an eye and immediately ordered a second, with the conversation taking a pause as we dug in. This is messy eating, and you will definitely need the provided wet wipes once you finish. The food is also great value, with a heaping plate of grilled goodness going for just VND130,000.
Anh Tu's simplicity is refreshing. Some restaurants around town have menus featuring dozens and dozens of items; so many that they can't possible make all of them well. Here, they grill chicken, and that's it. Sometimes less truly is more.
After obliterating two chickens we ambled back to the street, took a longing look at the grill out front, and re-entered the swarming stream of traffic. We shall return.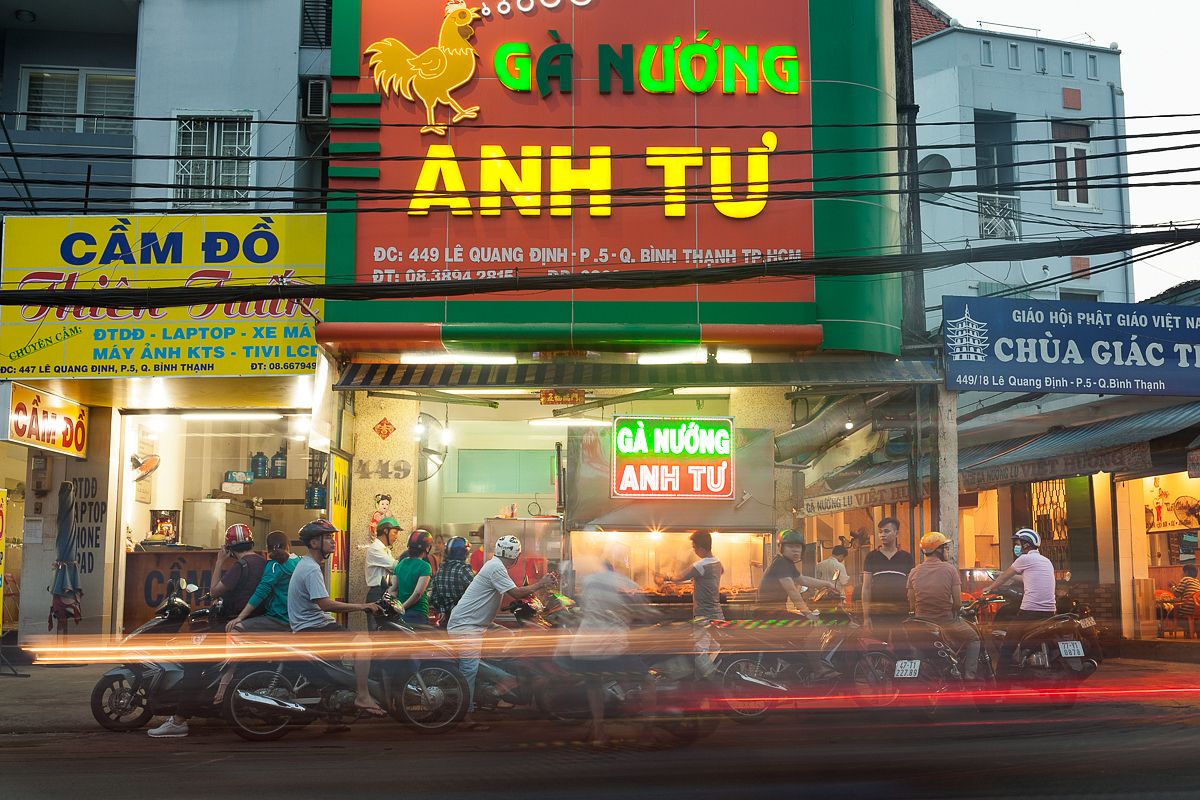 To sum up:
Taste: 5/5
Price: 5/5
Atmosphere: 4/5
Friendliness: 3/5
Location: 3/5
Michael has almost no sense of smell and was an on-screen extra in Jurassic World. You can usually find him with a craft beer in hand.
Ga Nuong Anh Tu
449 Le Quang Dinh, Binh Thanh District

---

Related Articles:
---