Tight schedules and a hectic lifestyle don't prevent some young Saigoneers from getting in shape.
Fitness centers are becoming more ubiquitous in Vietnam thanks to the rising demand for counterbalancing expanding waistlines. While most gyms are open from the early morning until 8pm or 9pm, a crop of new 24-hour fitness centers have popped up in recent months to accommodate busy fitness buffs with tight schedules. According to Tuoi Tre, a local gym in District 3 recently became a popular spot because of their 24-hour opening policy.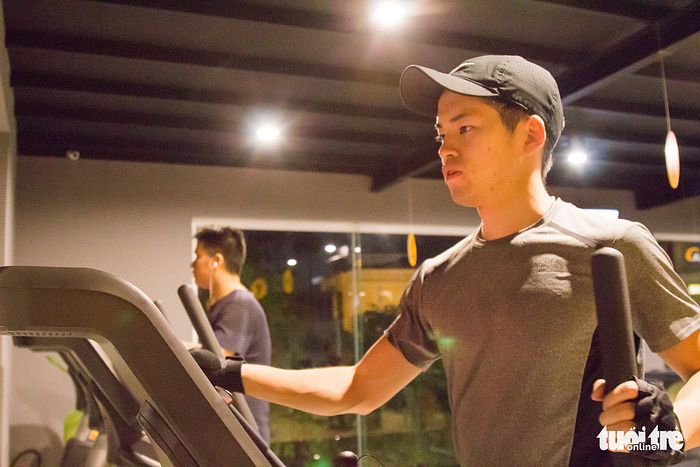 "Most of the night gym goers work out at night because they're busy. Their work schedule is tight and they're usually only free after 10pm. Instead of staying at home and play with their phones until 1am and 2am, they can spend one to two hours to exercise," said Dinh Duc Huy, the gym's manager, in an interview with Tuoi Tre.
"The most common time bracket for people to go to the gym is from 6pm to 9pm. There are still people coming in after 9pm and they are mostly millennials," he added.
While night workout can cause sleeplessness, trainer Nguyen Huy Thong said that it is only a bodily reaction to a new circadian rhythm and will disappear in one week of consistent training. Many share the same view that the benefits of night workouts override the potential drawbacks.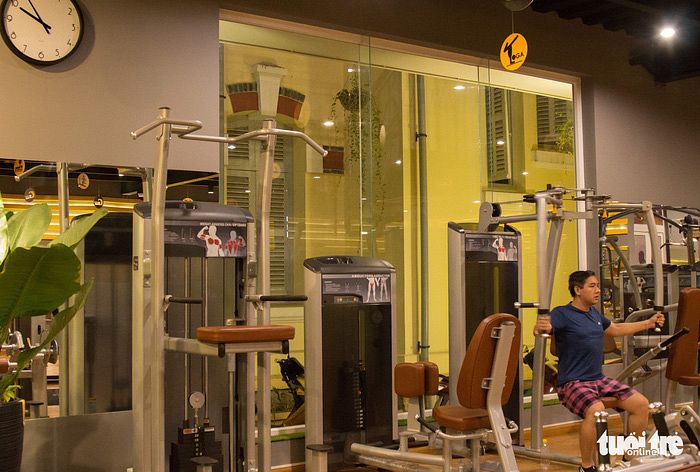 Gym member Tran Anh Quoc told Thanh Nien in a video: "I am a small business owner. I've tried to stick to normal gym hours but I still can't find the time because it's too much to fit in my schedule."
"The [question about] circadian rhythm is a matter of you wanting to go to the gym or not. It is still better going than not going at all," he added.
[Photos by Phuong Thanh via Tuoi Tre]
---

Related Articles
---