With a devious grin on her face, Hau snatched the oversized plush pillow resembling a tree trunk from my hands, exclaiming, "Mine! And third steal so no one can take it away."
This ruthless maneuver during an annual Secret Santa game is one of the first things that come to mind when I think about my friend Ly Khanh Hau. For most people in Vietnam, however, they probably know her as one of four Vietnamese named in Forbes Magazine's prestigious "30 Under 30 in Asia" list last month. The international business magazine honored her for the work as an investment manager at 500 Startups Vietnam. Never one to seek the spotlight, it took some cajoling to get her to sit down with Saigoneer to discuss the distinction. She knew the visibility that the award offered was important for bringing attention to her company's mission as well as to inspire more Vietnamese women to aspire to leadership roles.
Hau didn't always plan on entering the venture capital field. She grew up in Hanoi and graduated from Hanoi University — where she studied English communication and finance/banking. Then, after Hau spent time studying in the US and working in Europe, she entered the nonprofit sector. She had long boasted to friends that she was going to "help save the world," so it came as a bit of a shock when after a couple of years, she left the NGO sector for the sake of the investment capital. She left in part because some instances of inefficiency and mismanagement she observed left her disillusioned, but also because she increasingly recognized the potential to enact positive change from within the bowels of capitalism. The transition wasn't as drastic a change as it may appear. They share an "impact factor," Hau explains, noting that working with local founders can have a ripple effect on the lives of many people and a lot of the companies they invest in are involved in meaningful work she is proud to champion.
500 Startups Vietnam is a US$14 million fund that invests in Vietnam-connected startups. From a pronunciation app that uses speech recognition technology to a tool for helping students apply to universities abroad to farms raising crickets as a sustainable protein source, since their founding in 2016 and under the leadership of partners Eddie Thai and Binh Tran, they have made a major impact in Vietnam's small business landscape. (Disclosure: In 2017, Saigoneer also received seed funding from 500 Startups.) By 2020, they aim to invest in more than 80 local startups. In her role, Hau meets with CEOs to assess their fit for 500 Startups' portfolio and review their business plans, potentials and vision. For companies they have already invested in, she helps to monitor progress, offer advice and guide growth.
It Takes a Certain Type
At a recent all-apartment meeting, Hau planned to sit quietly while her boyfriend led the routine discussions of dishes not getting put away, bills not being paid on time and various other minor domestic issues. A few minutes into the conversation, he proved completely disorganized; she pulled out her phone and ran through the checklist of topics she had been making note of. She's a master of Excel sheets and calendar dates so such Type A behavior wasn't the least bit surprising to learn about and is also a major contributor to her success. Hau is one of the hardest workers I know, committing fully to all tasks she takes on, including churning ahead on the translation of a trashy romance novel she inadvertently found herself obligated to.
Such dedication means occasionally turning down weekend group dinners for the sake of a meeting or deadline. She confesses that she doesn't foresee a vacation that doesn't require her to check her phone or email from the beach anytime soon. Sometimes Hau struggles to maintain a work-life balance but, like so many Vietnamese, she understands there is always someone out there willing to work just as hard, and she simply has to put her head down and devote the energy. Exceedingly positive and quick to dole out praise when deserved, she observes that she couldn't do it without her team: not only are they all in it together, but they're quick to support and cover for one another.
Hau was originally hired to serve as an executive assistant, or "right-hand ninja" in the words of 500 Startups Partner Eddie Thai when he described the role to her. While confident in her abilities, company executives were surprised by the speed at which she progressed and the challenges she overcame en route to becoming an investment manager. Hau is now in charge of the company's Saola accelerator program, an initiative to help small Vietnamese companies achieve "unicorn" status, which describes small companies valued at US$1 billion or more. "Saola" is the perfect Vietnamese term for the project as the horned, super rare deer-like animal is a Vietnamese unicorn in its own right. Hau cautions against any over-enthusiastic CEO sending a stuffed saola to the office, however. It won't result in investment; just a call to endangered species protection authorities.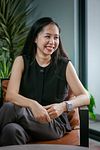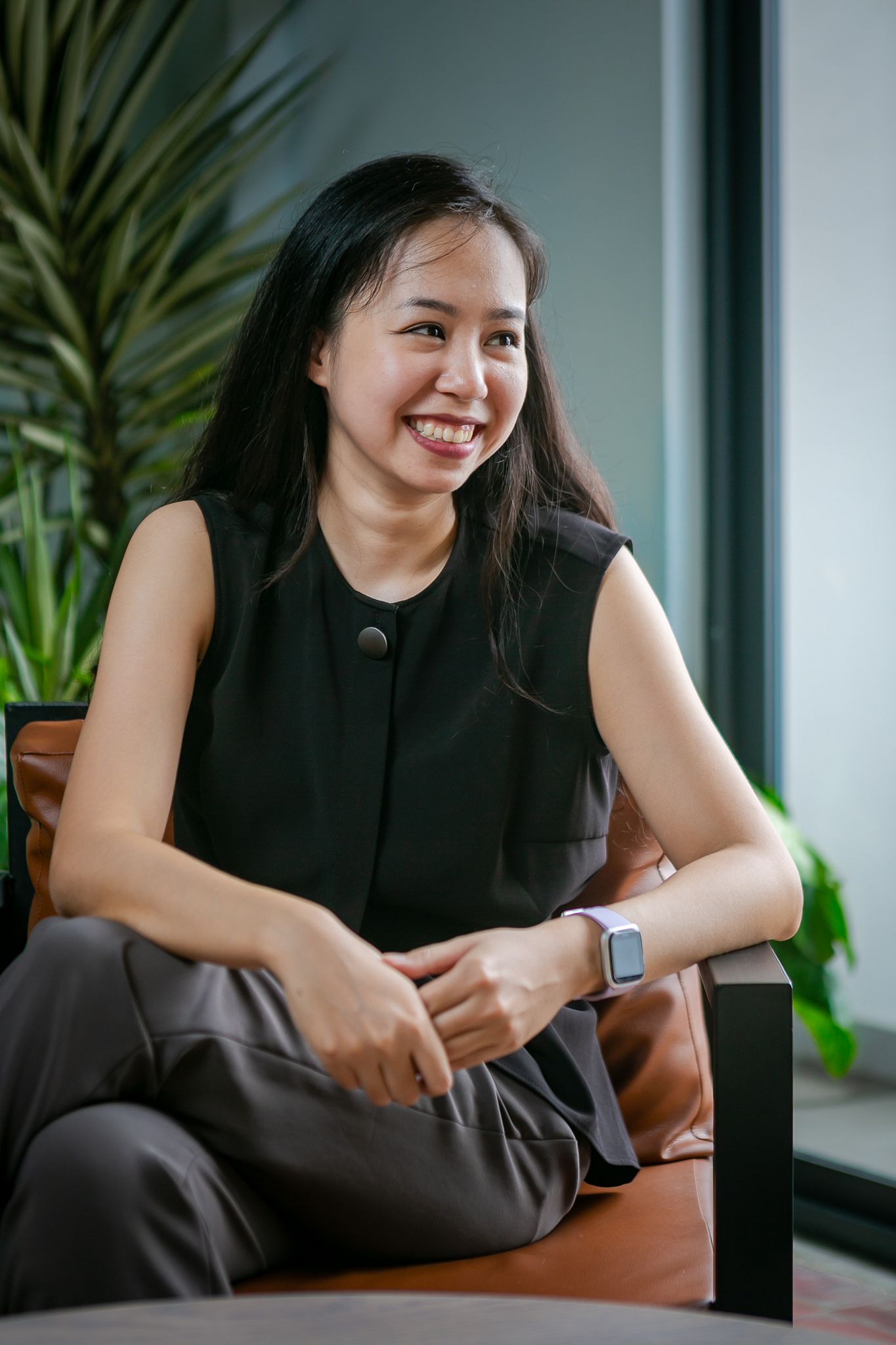 The Challenges for Female Leaders
It sadly shouldn't surprise anyone to learn that Hau has observed a fair amount of sexism in her role. Some outside investors and fellow founders routinely ask female leaders of the companies that 500 invest in personal questions such as how they can possibly be trusted to run a business if they plan to have children or manage domestic obligations — questions no man ever receives. She also experiences sexism first-hand, such as when one interested CEO even including a marriage proposal in his business pitch. When she enters a room, Hau admits she often has to demonstrate her skills and expertise in ways that are not required of her male colleagues. She is quick to note that Vietnam is rife with gender discrimination and inequitable expectations outside of the business context though. For example, she didn't bother to share the Forbes news with her mother, because she says success at her job is not really important to her mother compared to settling down and having a family.
We encountered first-hand the sexism Hau often has to endure when she generously helped as a fixer for a previous Saigoneer article I wrote about whale worship in Vietnam. Leading myself and several other bumbling foreigners to the boonies, she acted as a guide, interpreter and navigator and her friendly demeanor proved crucial in convincing people to open up to me and share their belief system. Yet, while I was offered cup after cup of rice wine and cigarettes and invited around, Hau was given nothing and simply asked "when are you going to get married?" and what she was doing out there working and not at home raising children.
Rather than taking offense at these insults, Hau relishes proving people's assumptions wrong and winning them over. She clarifies by stating her philosophy: "Their opinions won't change, but my attitude has." She gives the advice that women must be stubborn: "If you're passionate, you just have to do it." By her estimation, conditions aren't equal and won't be anytime soon, but the only way to succeed and make things better for future generations is to grind your teeth and move forward, never giving up and surrounding one's self with people committed to similar causes.
"I'm an introvert, but I should use this opportunity […] for what I believe in, which is gender equality and inclusion in technology," Hau shares when explaining how she has dealt with the onslaught of media attention that followed the award announcement. An anecdote she offered perfectly articulates the situation: many of the traits we typically associate with strong leadership are more commonly displayed by women and yet, ask an average person to draw a leader and they will almost always sketch a man. To her, this is a product of confirmation bias: "What you see out there is all men in leadership positions so naturally your brain just has that image embedded. It can only be fixed when there are more women in leadership roles being spotlighted."
All told, Hau represents not only an inspiring individual case but a reason for cautious optimism when it comes to women's roles in the Vietnamese workforce and the nation's technology sector as a whole. Conditions won't improve overnight but with leaders like her not only making significant impacts but receiving the recognition they deserve, the necessary groundwork is being laid. I'm nearly as confident — that talented and committed people like Hau will inspire many Vietnamese entrepreneurs and new levels of respect for female leaders — as I am certain she will once again thwart my Christmas gift efforts this coming year. And knowing Hau, that is saying something.