Two thousand years ago, the Silk Road enabled merchants to lead caravans laden with rare fabrics, tea, spices, paper and jewels from one end of the known world to the other.
All that schlepping would certainly have worked up an appetite, so shops and inns opened along the route to serve travel-weary merchants. In Persia, traders were presented with cheese, yogurts and stuffed dates; Indian stands offered fried breads and grains; while Italian restaurants sold bowls of fresh porridge. But in China, the food of choice was bite-sized dumplings, buns, noodles and meat dishes, collectively known as dim sum.
The now world-famous dish literally translates to "dot the heart," which, according to E.N. Anderson, author of The Food of China and professor emeritus at the University of California, Riverside, is an idiom akin to "hit the spot" in English. The phrase certainly fits because, given the diversity of items served at dim sum restaurants, such as Saigon's Li Bai, one is likely to find something to savor, whether it's codfish dumplings, Guangzhou fried rice, or deep-fried prawns in bean curd skin.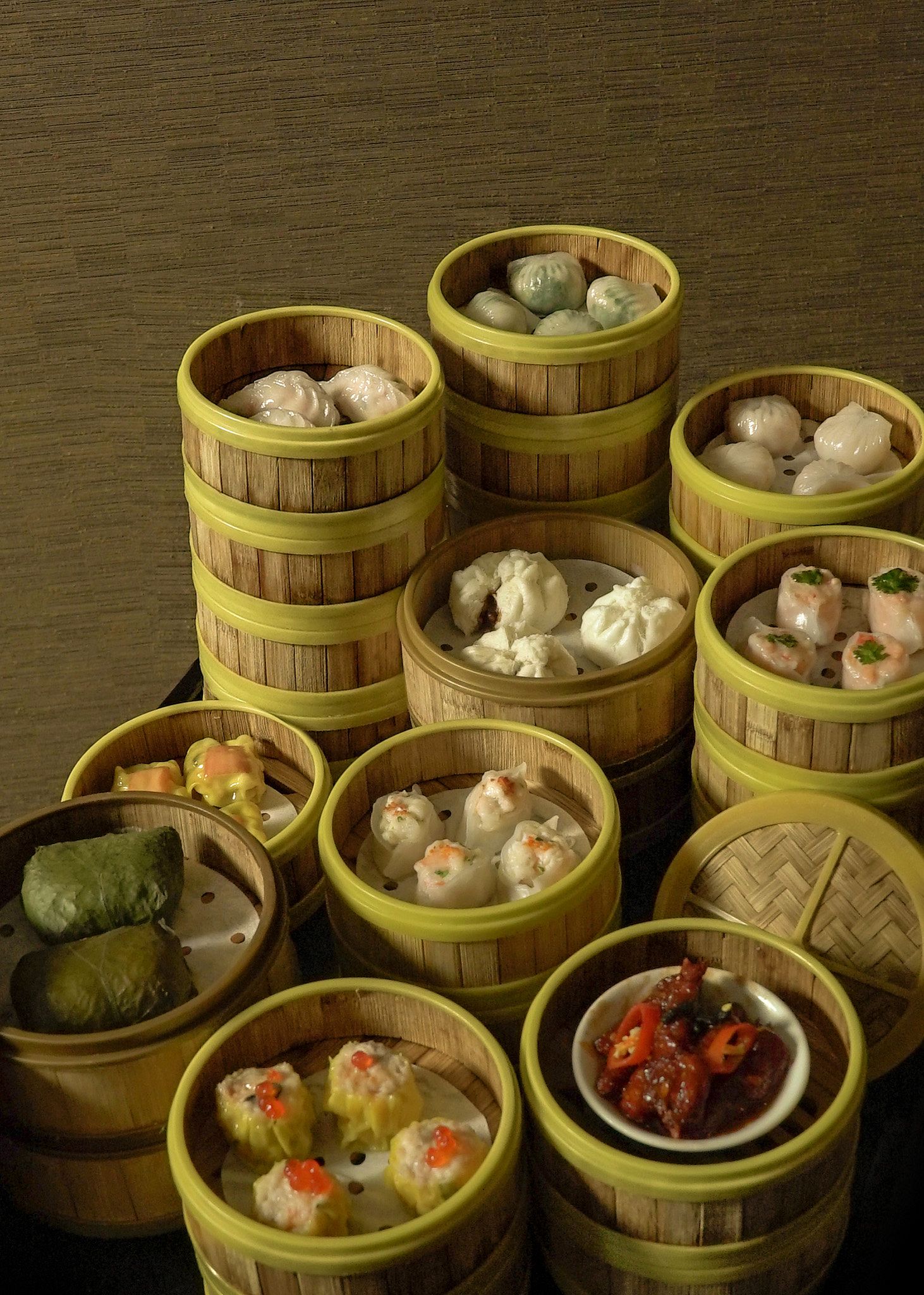 Dim sum is more than a collection of dishes, however; it is also an eating experience. Once superstitions revolving around the health effects of eating and drinking at the same time were abandoned, the dishes began appearing on tables beside cups of bitter green tea that people savored for hours while chatting. The two have become so linked that the term yum cha, which means "drink tea" in Chinese, is used to describe any meal that includes dim sum. Surrounded by friends, family or co-workers, the parade of small plates and unending cups of tea encourage conversation and celebration. Li Bai is one of the best places in the city to experience the traditional dishes made with premium meats, seafood and vegetables.
World-Class Dim Sum in Saigon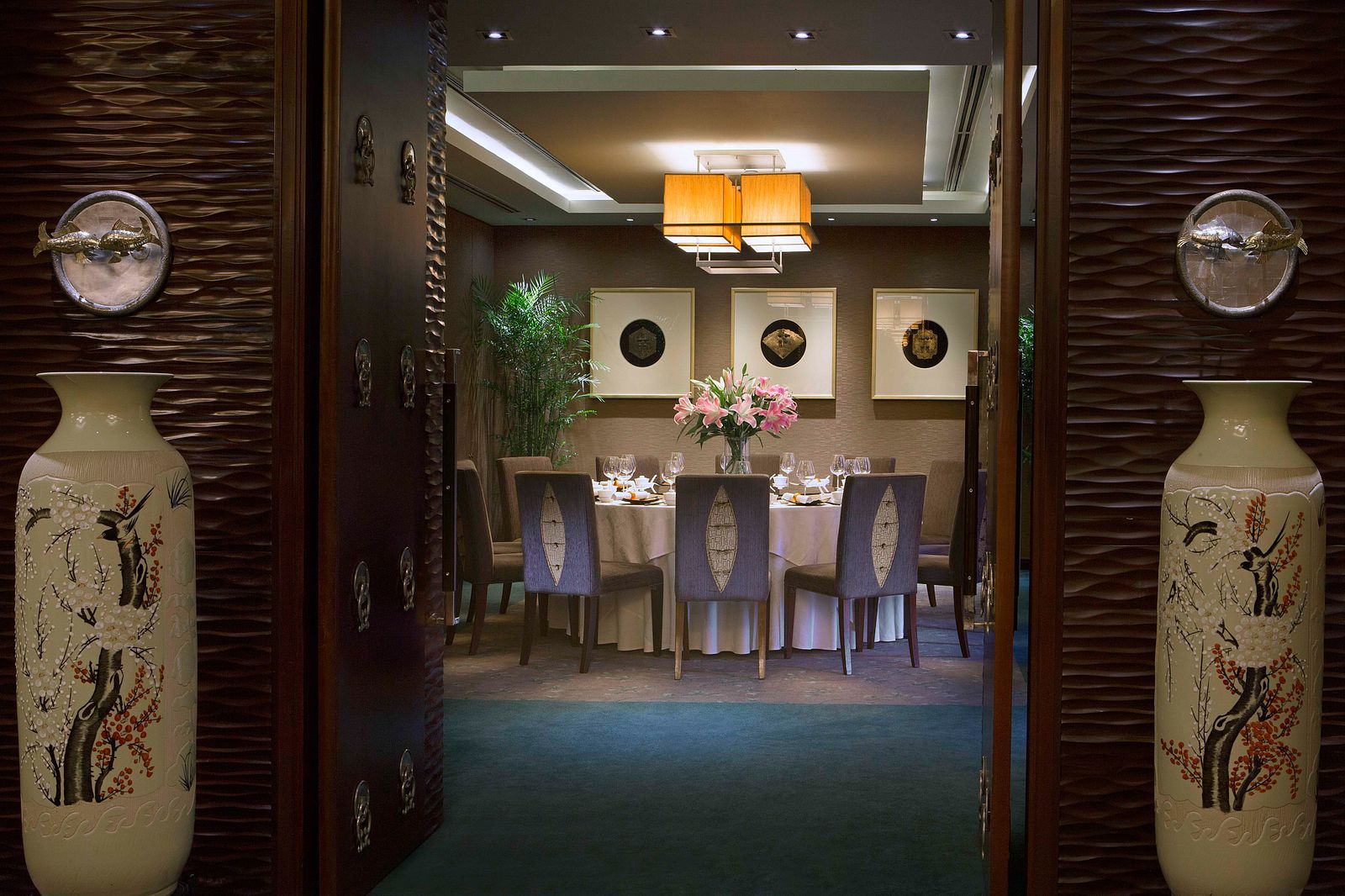 At Li Bai, the tables quickly fill up with plates and bowls, each offering unique flavor profiles. The sweet honey sauce slathered on roasted char siew (Cantonese barbeque pork), for example, contrasts the clean, salty notes of the codfish dumplings that follow. The restaurant serves both a traditional xiao long bao soup dumpling with pork as well as a unique Vietnamese pho version that uses pork and chicken while incorporating savory lemongrass and basil. Dim sum excels in its ability to provide so many different tastes in a single meal.
As the server lifts the lid from a bamboo basket, a puff of steam momentarily obscures the dumplings arranged inside. Their soft noodle exteriors hide a juicy filling of fresh pork and shrimp. These siu mai dumplings can be traced back to 18th-century Mongolian kitchens that were visited by Qing merchants. Dipped in soy sauce, they make for a savory mouthful and a great introduction to an eclectic meal.
A Panoply of Ingredients
In addition to helping spread science, religion and mathematics, the Silk Road was pivotal in introducing wheat to Asia. It's a great thing it did, because it lead to the invention of Chinese steamed buns, of which Li Bai serves numerous varieties, including suckling pig, barbeque pork and crispy roast chicken. These morsels offer a hearty compliment to the delicate noodles and soups.
While rich and filling, thanks to the numerous vegetables and lean meats involved, dim sum can also be a very healthy meal. Black chicken soup double-boiled with Chinese herbs; homemade bean curd; and Guangzhou Congee with fish and ginger all stand out as delectable and nutritious options. Similarly, dim sum is perfect for vegetarians because of the numerous vegetable dumplings and items like deep fried taro, vegetables wok-fried with ginger sauce, braised tofu and steamed eggplant. The ability to cater to all preferences further encourages large groups of people with diverse tastes.
A Meal Enhanced by a Comfortable Ambiance
While the traditional consumers of dim sum were travel-weary and had their meals in cramped huts, drafty shacks, or rickety tea shops, Li Bai offers the opposite experience. The elegant dining room in the District 1 Sheraton Saigon Hotel & Towers features a cozy, casual atmosphere you'll want to lounge in for hours. The roundtables make for easy conversation, while the spinning serving surface lets you nibble on each dish with ease.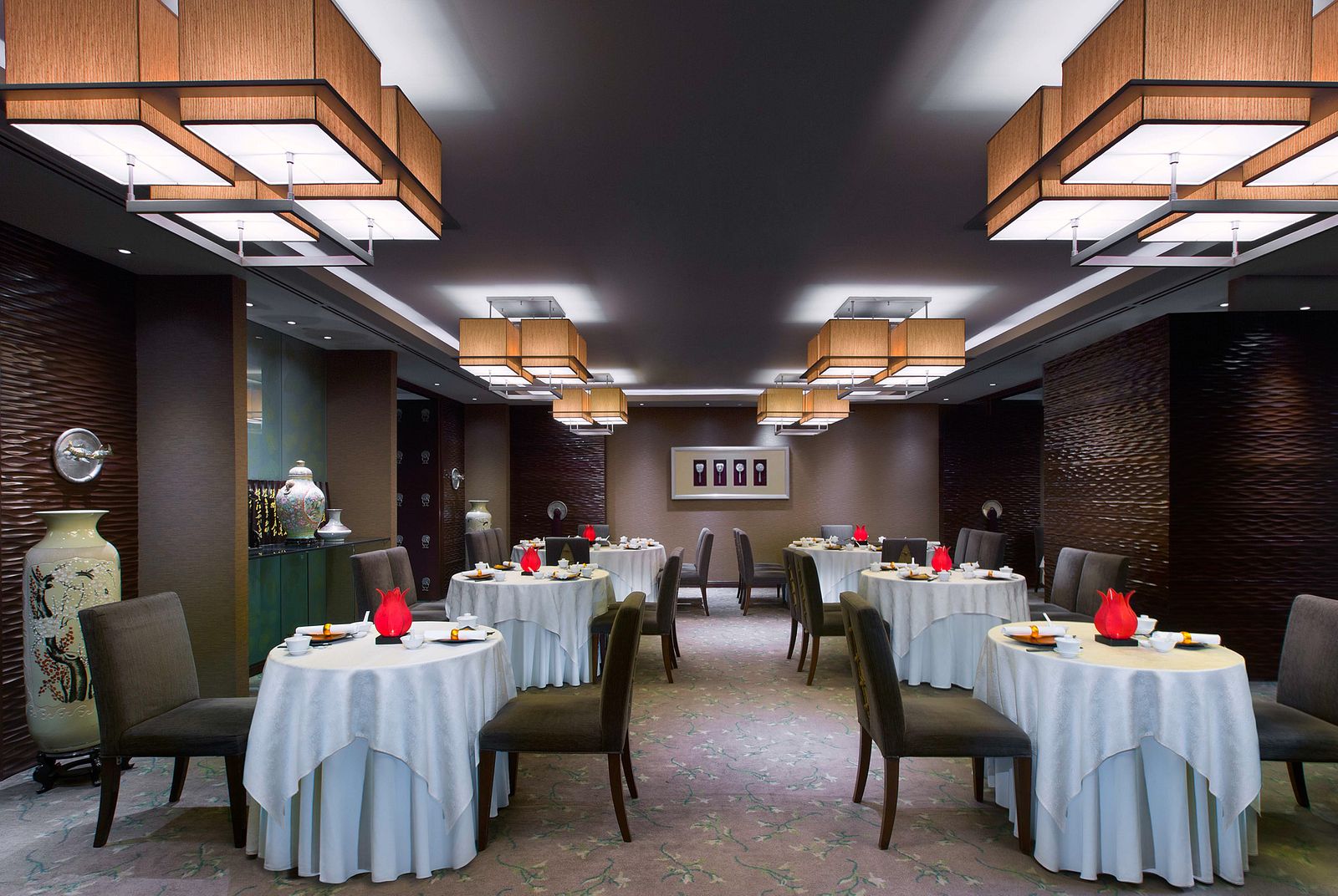 The Silk Road of yesteryear has long since been replaced with automobiles, airplanes and large ships, but the delicious dim sum that people ate while traveling it remains. Li Bai provides diners the opportunity to explore the cuisine's history and diversity in a soothing environment that welcomes relaxed meals with friends, family or co-workers. Alongside endless cups of hot tea, the fare is certain to dot your heart.
+84 28 3827 2828
Level 2, Sheraton Saigon Hotel & Towers - 88 Đồng Khởi, Q.1