Potato foam is not something you'd expect to find in Saigon, or maybe anywhere and yet here it is, on my plate, during a tasting of Qui: Cuisine and Mixology's new menu launch.
As part of their launch, they've invited guest chef Chikara Yamada - celebrity chef, consultant to Qatar Airlines and JAL, owner of three wildly successful restaurants in New York, Tokyo and Hawaii and Qui head chef Mark Molnar's fellow El Bulli alumnus - to be their guest chef for the launch of the Qui menu revamp in May. A prominent chef, Yamada has been featured in Michelin Guides and Eater.com for his innovative cuisine.
Vietnam enjoys a strong international reputation as a food destination but its street food gets most of the attention. One rarely hears Vietnam being touted as a bistro or fine-dining hotspot, unlike its neighbours Thailand, Hong Kong, Singapore and Japan. This is slowly changing, however, thanks to the rise of the middle classes and more disposable income.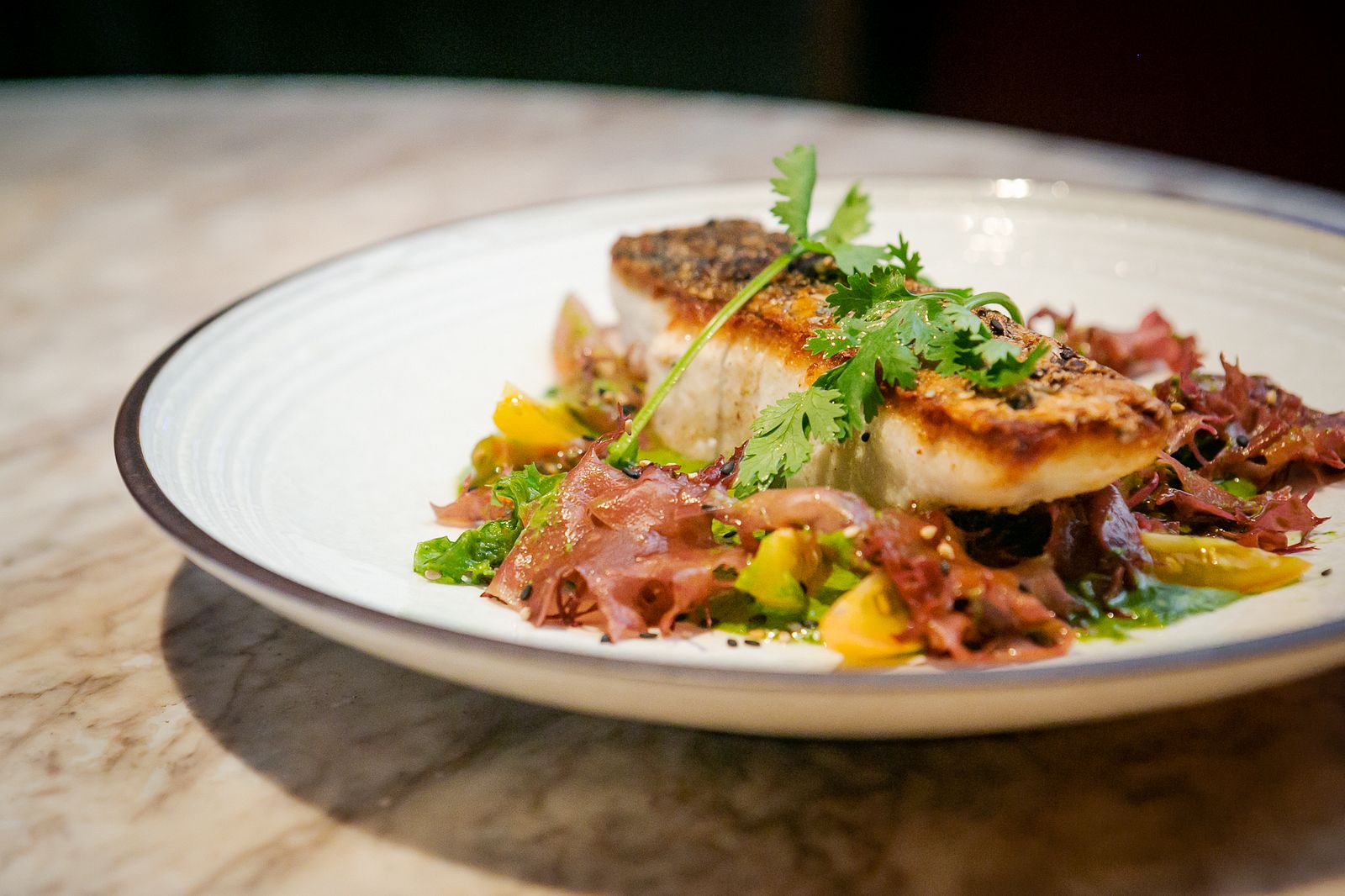 Saigon loves to try new and innovative food, hence potato foam - which we discover, comes courtesy of current executive chef at Qui Mark Molnar. As an alumnus of ambitious El Bulli, Comerc 24, Shunkotei Grill del Mercado and Zuma, of course there's foam.
Qui is part of a new wave of restaurants and bars exploring new and innovative dining and entertainment in Vietnam, and has done so since its opening. In 2018, they launched a new menu to see how far they could go in terms of giving people new experiences that were of the utmost deliciousness. And in 2019, they're refining it.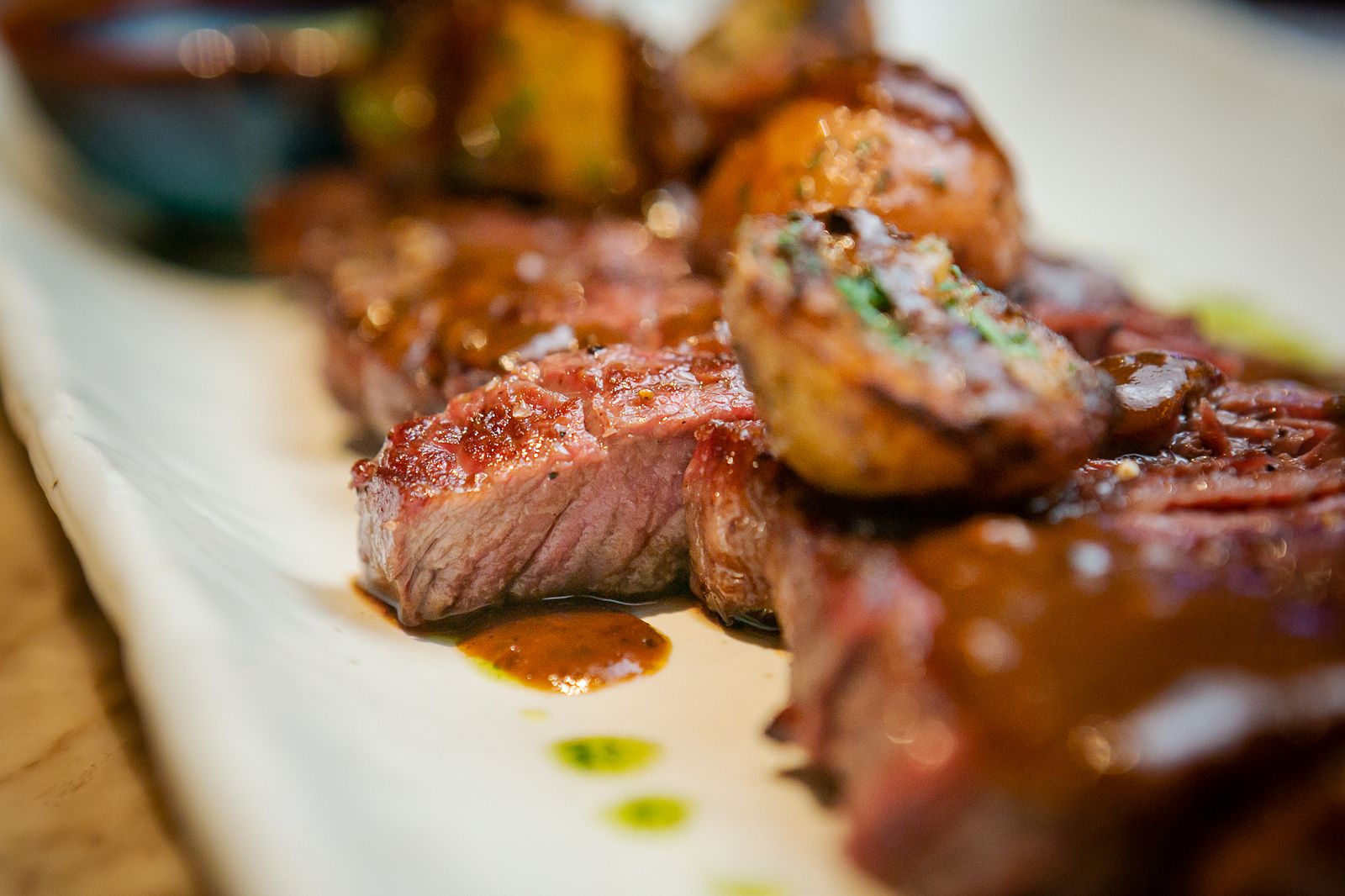 The Asian fusion sharing-style menu remains largely intact, although finer points have been tweaked. There's more steak for example, with a whole section dedicated to wagyu beef, with ratings as high as 8 (on a scale from 3 to 9+), and Japanese grade A5 beef available. While the grading of beef is an involved process, wagyu is generally characterized by a particularly good balance of fat, a smooth texture, and a juicy flavor that spreads out in the mouth.
Most of the wagyu on Qui's menu hails from Australia and the USA and rated an Australian grade 8 and above, while its Japanese origins are represented by A5 grade Kagoshima beef, the highest mark awarded to beef in the Japanese grading system. The marbling equivalent for A5 beef starts on the Australian scale at 8+.
In order to achieve these grades, the cattle are raised with scrupulous care as the marbling is a combination of genetics and nutrition. Wagyu rearing techniques are the stuff of legend- there are rumors of cows being massaged, sung to, and fed beer, in order to achieve the unique marbling.
Served two ways, the Kagoshima beef appears on the menu as a beef tartar as well as a steak in ponzu with kizami wasabi.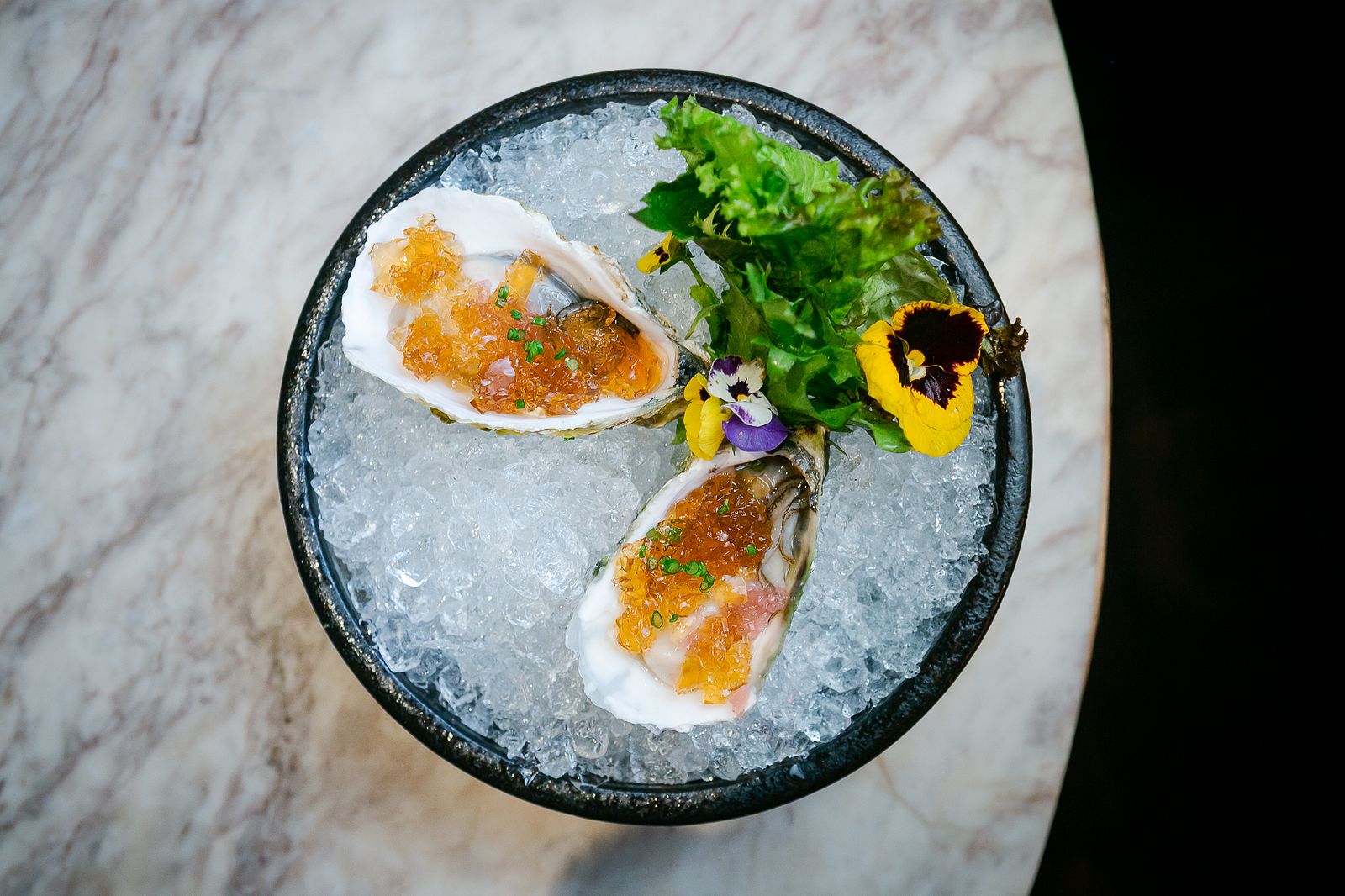 The seafood that was so popular in 2018 is still there, including crowd pleasers such as the Alaskan King Crab and Japanese bluefin tuna. Oysters, the perfect entree that also works for Qui's steady bar clientele is also thankfully still featured on the menu. Qui's signature fresh oyster with tosazu gelee & "Angel on Horseback," a cooked oyster suffused in a concoction of truffle potato foam and bacon also made the cut.
Embracing the "it" flavour of 2019, jumbo prawns in salted egg yolk sauce are also a standout.
On 7 and 8 May 2019, Qui has invited Chikara Yamada to be their guest chef for the launch of the Qui menu revamp.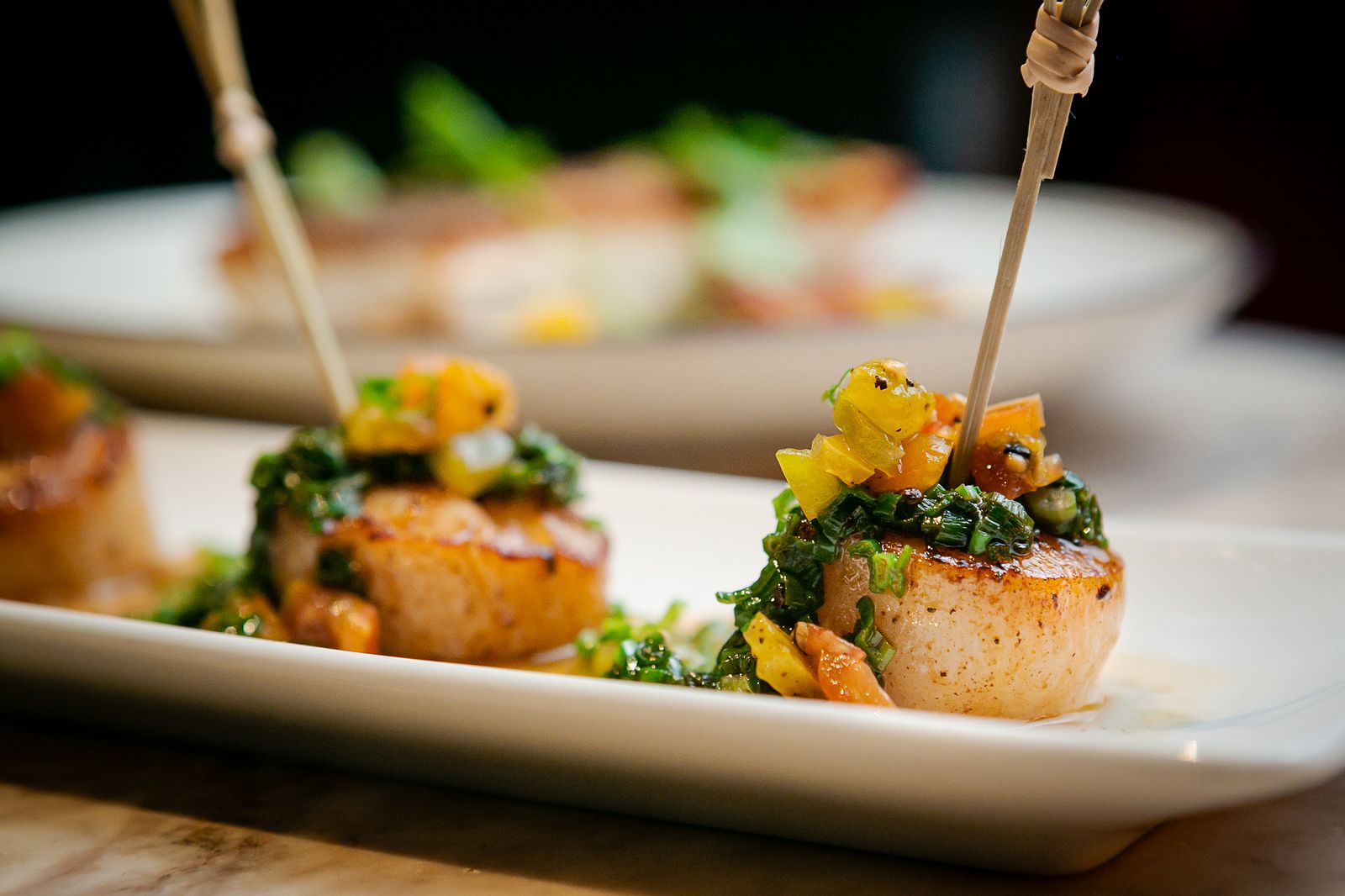 Chef Yamada's visit represents the first time that a guest chef has been invited to Qui. The five course meal will focus on the A5 grade Kagoshima beef and come with whisky pairings.
Chef Yamada is known for incorporating Western fine-dining techniques with modern Japanese dishes, resulting in a flavor that reflects Qui's ethos. He always insists on the best and freshest ingredients, so that the food shines through to complement and highlight his creative technique.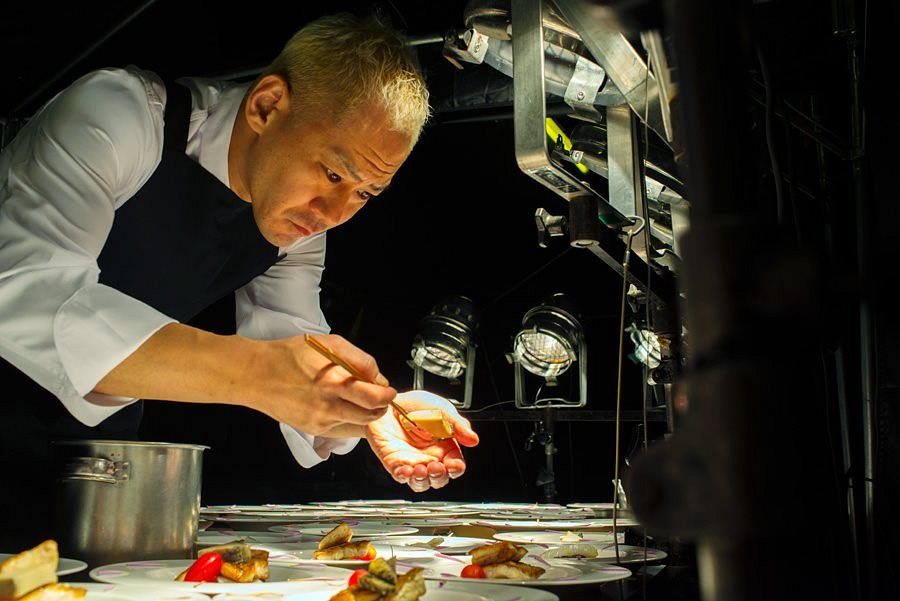 At VND 2,500,000 (~108USD) including the whisky, the price is high for the Saigon market, but surprisingly affordable in comparison to other meals of a similar caliber on the world stage.
This special tasting is just the beginning. Molnar is keen to invite more guest chefs in the future grow Saigon's food scene, which means people here can look forward to many more talented chefs gracing Saigon's culinary stage. The new menu at Qui will give a special glimpse into this future as well as a truly delicious meal.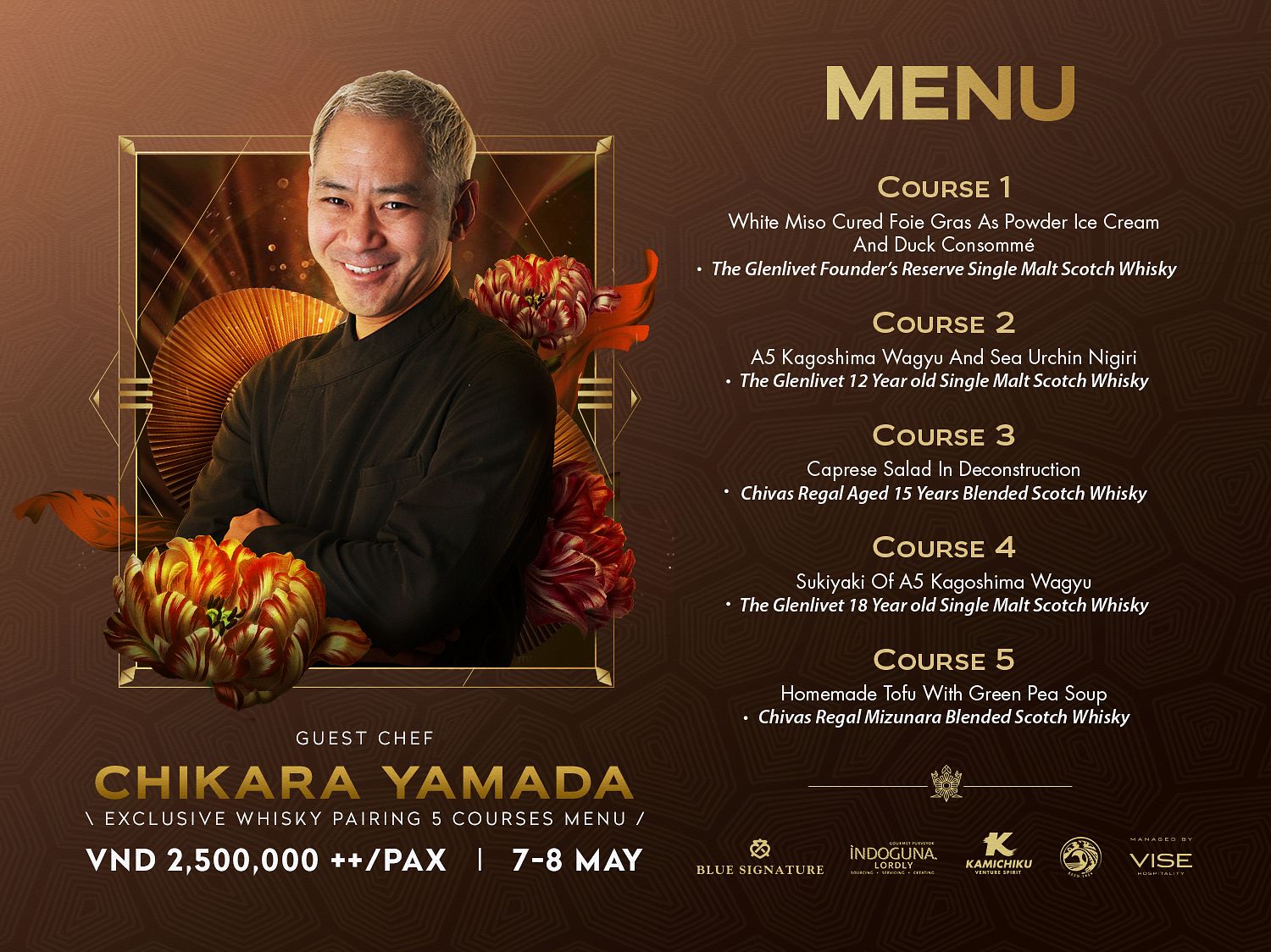 The special tasting event will take place on the 7th and 8th of May at 7 pm.
093 365 08 68
22 Le Thanh Ton Street, D1, Ho Chi Minh City