Not long ago, one could count the number of Spanish eateries in Saigon on a few fingers.
Over the last several years, as has been the case with many international cuisines in the city, a number of new ones have opened their doors, each with their own twist on dishes prepared in kitchens from Seville to Santander. One place in particular seeks to retain as much Spanish tradition as possible in their tapas, while making some adaptations for local palates.
Though Ria has occupied the second floor of 95 Hai Ba Trung for three years, last October the eatery underwent a total refresh, from the interior to the chef.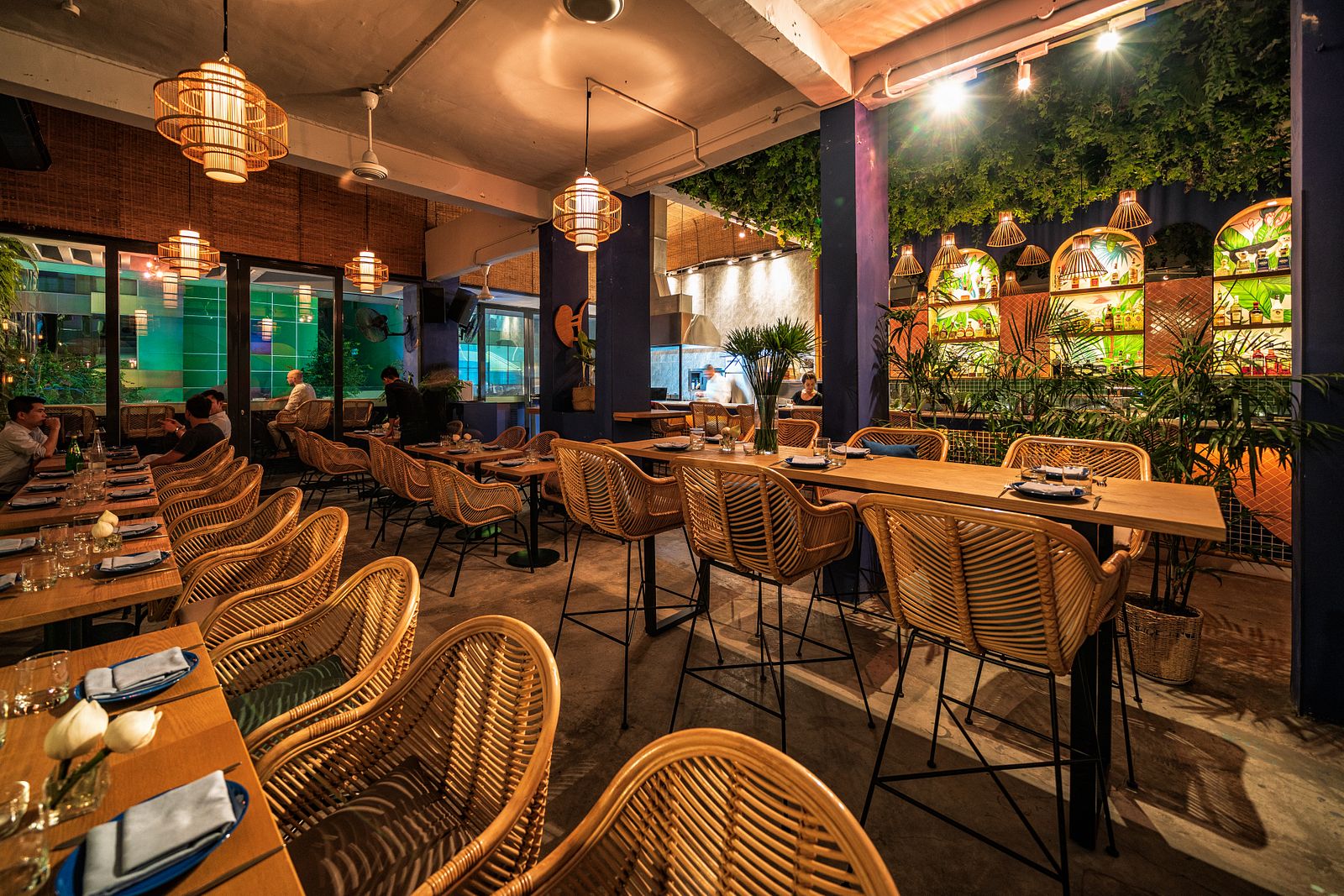 Upon ascending the stairs, which take you past a bar and another restaurant, it's neither the soft lighting nor the Latin tunes that indicate one has arrived, but the leg of jamón ibérico sitting atop the bar.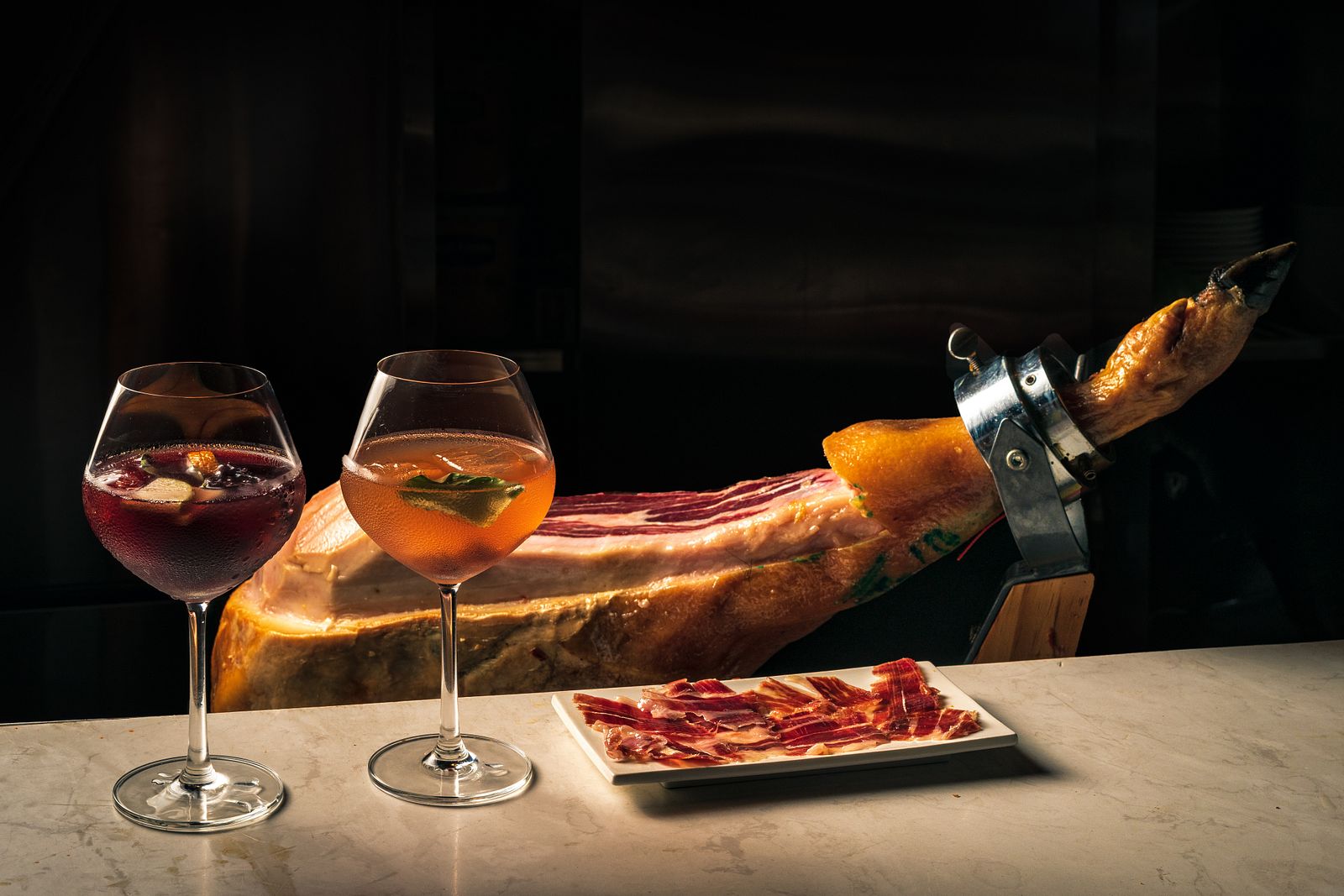 Akin in its legendary status to Kobe beef, jamón ibérico is derived from black Iberian pigs found primarily in the central and southwestern areas of the Iberian Peninsula, and has been a staple of the region for thousands of years. In his 77AD epic, Natural History, Pliny the Elder wrote of the pigs: "There's no animal that affords a greater variety to the plate, all the others have their own peculiar flavor, but the flesh of these hogs has nearly fifty different flavors."
It's no surprise then that the fatty, marbled meat has become Spain's most sought-after culinary export and the world's most expensive cured meat. Its increasing popularity in China once had producers in Spain struggling to keep up with orders, leading to a shortage in 2017.
The jamón ibérico acts as a centerpiece at Ria, but also serves as a clear indicator of the traditional Spanish tapas prepared in the open kitchen helmed by Sevillan chef Sergio.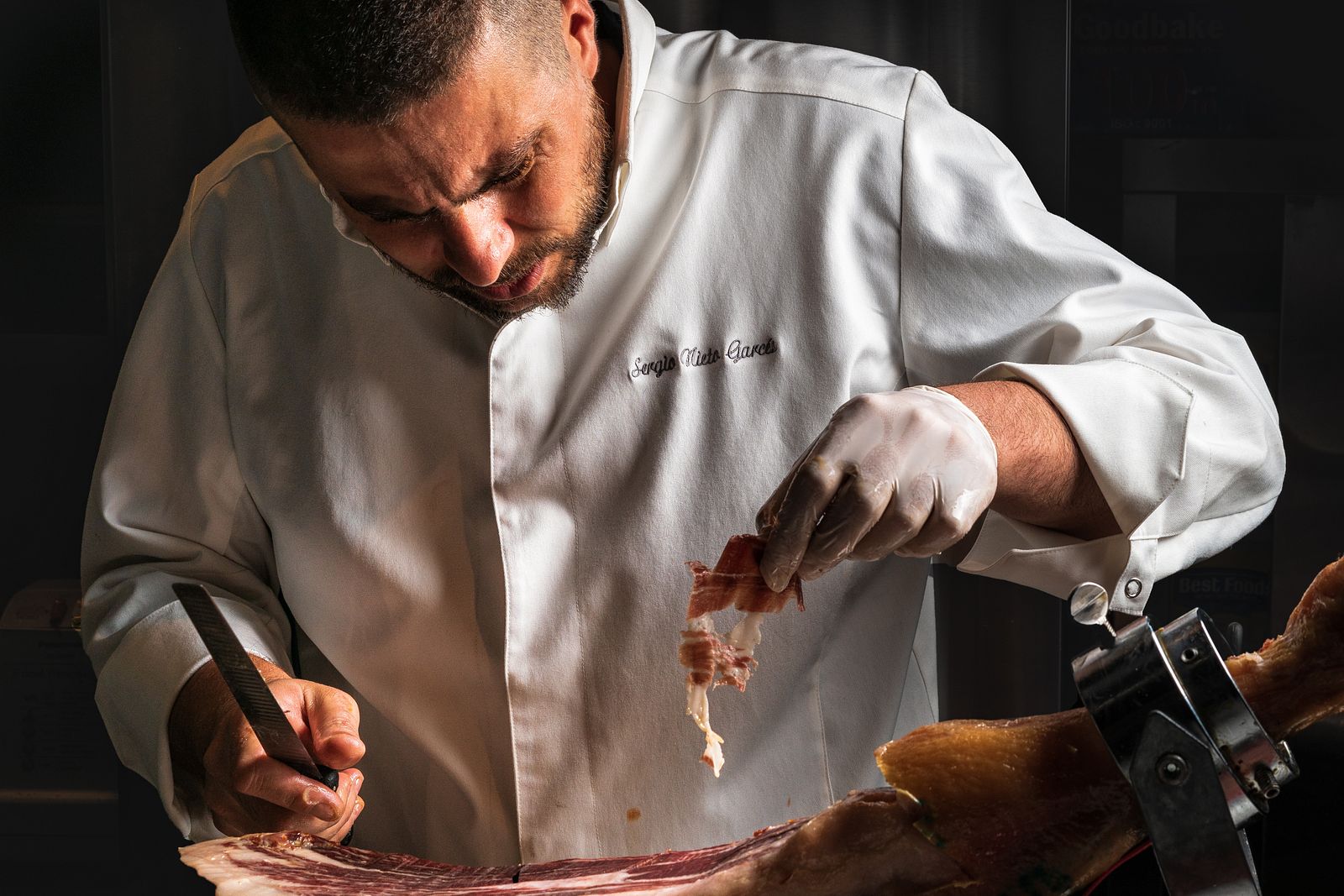 Despite space permitting for only a gas range, a duo of deep fryers and a small oven, it is here where Sergio simmers down stocks, sautées seafood and stews his meats.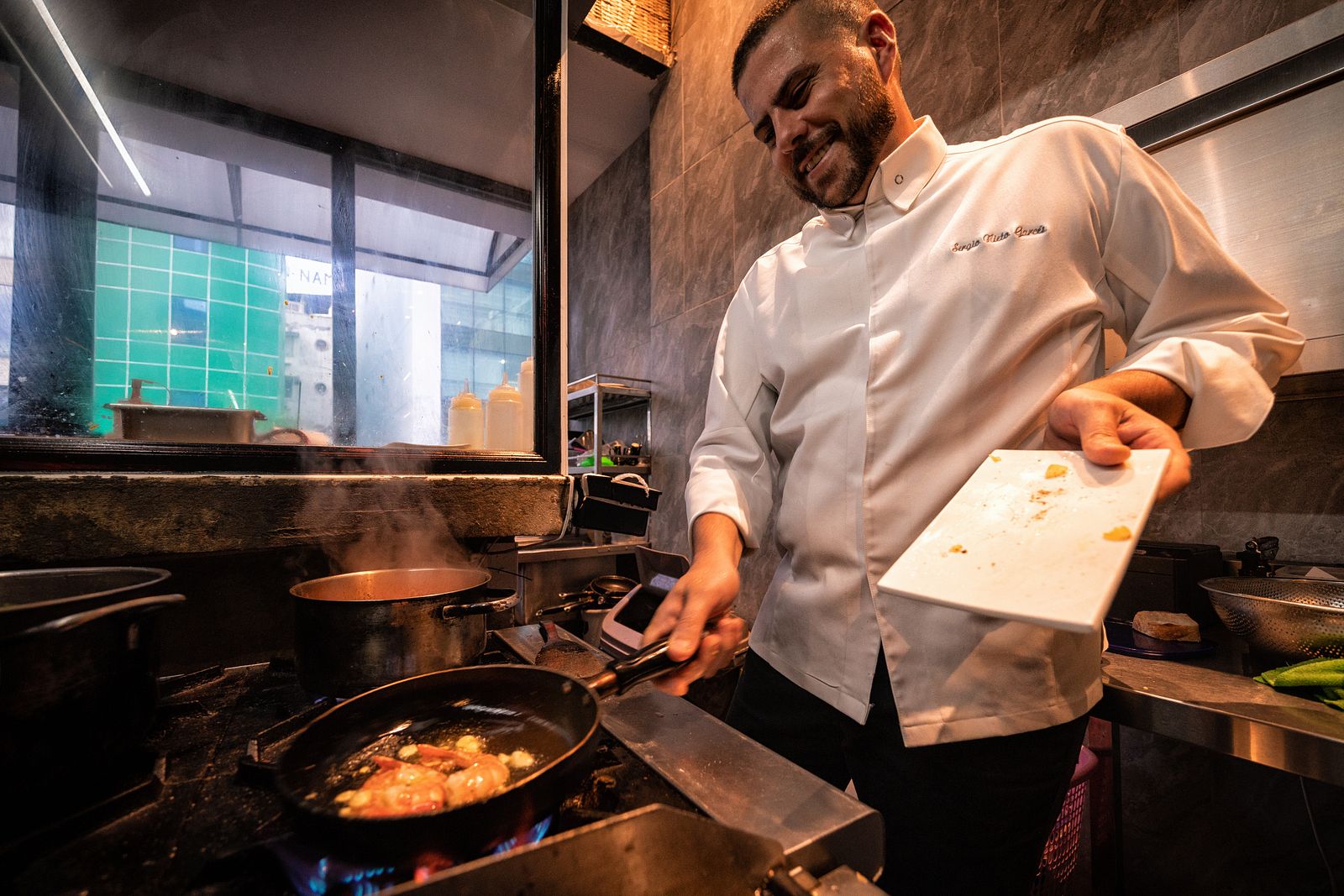 From this kitchen emerges dish after dish, starting with a simple-looking tuna salad hailing from southern Spain disguising well-balanced, bright flavors.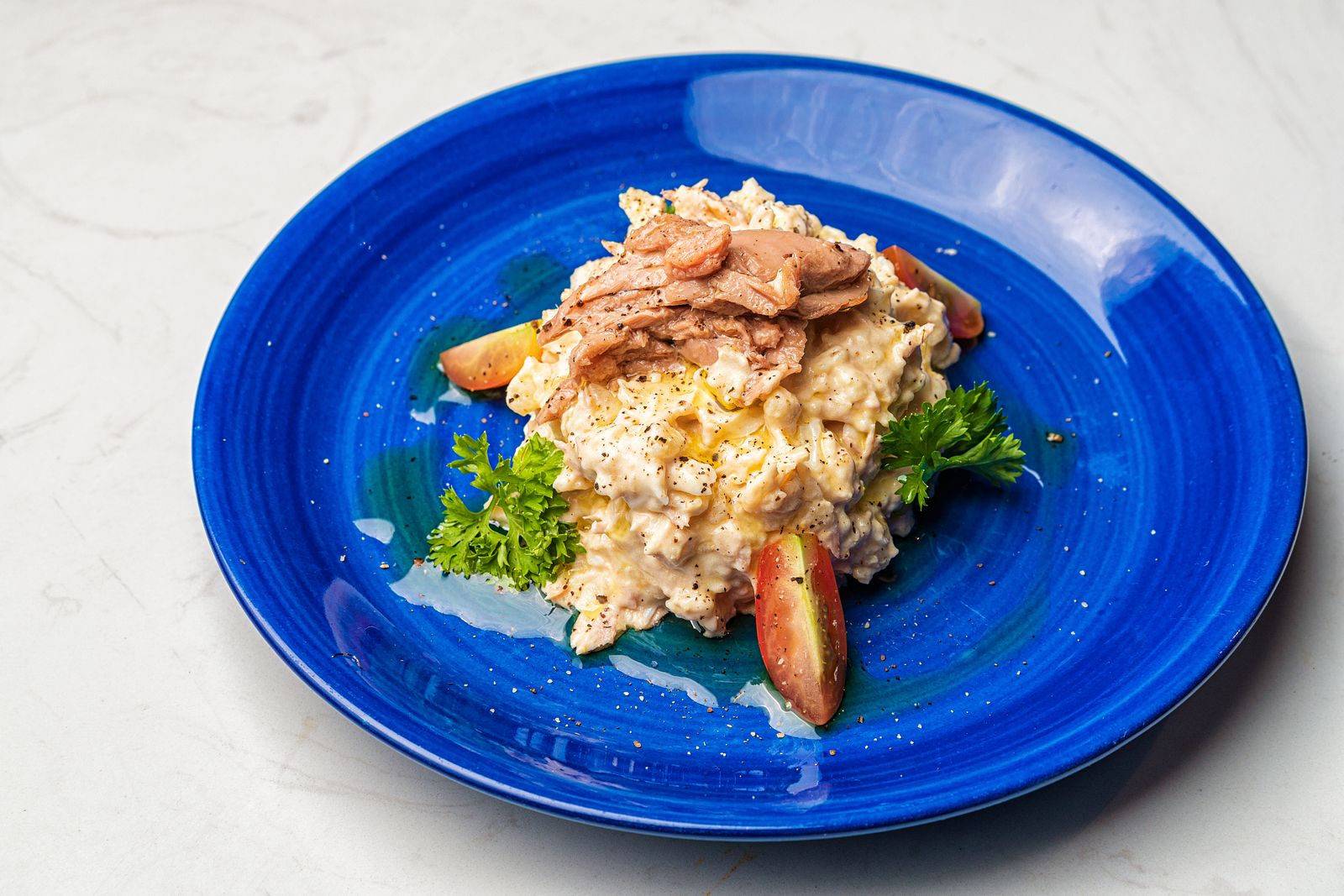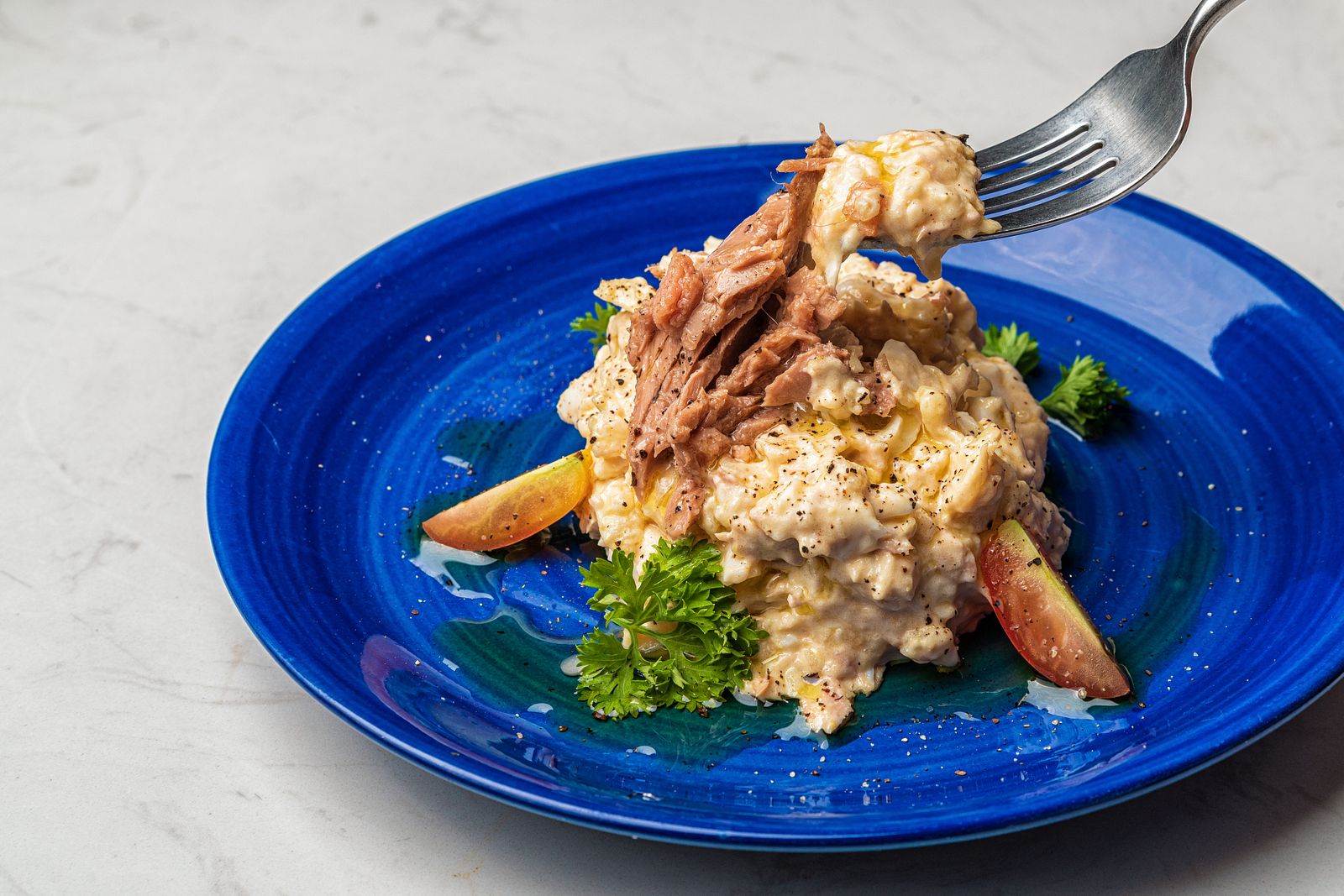 Perhaps my personal favorite followed - pisto, a classic Murcia, Castilla La Mancha and Extremadura dish of tomatoes, red and green bell peppers that are slow-cooked for eight hours before being served and topped with a drizzle of Spanish olive oil and a sunny-side-up egg. Unlike other variations of the recipe that include eggplants and onions, chef Sergio sticks to his grandfather's recipe, which is the most authentic version.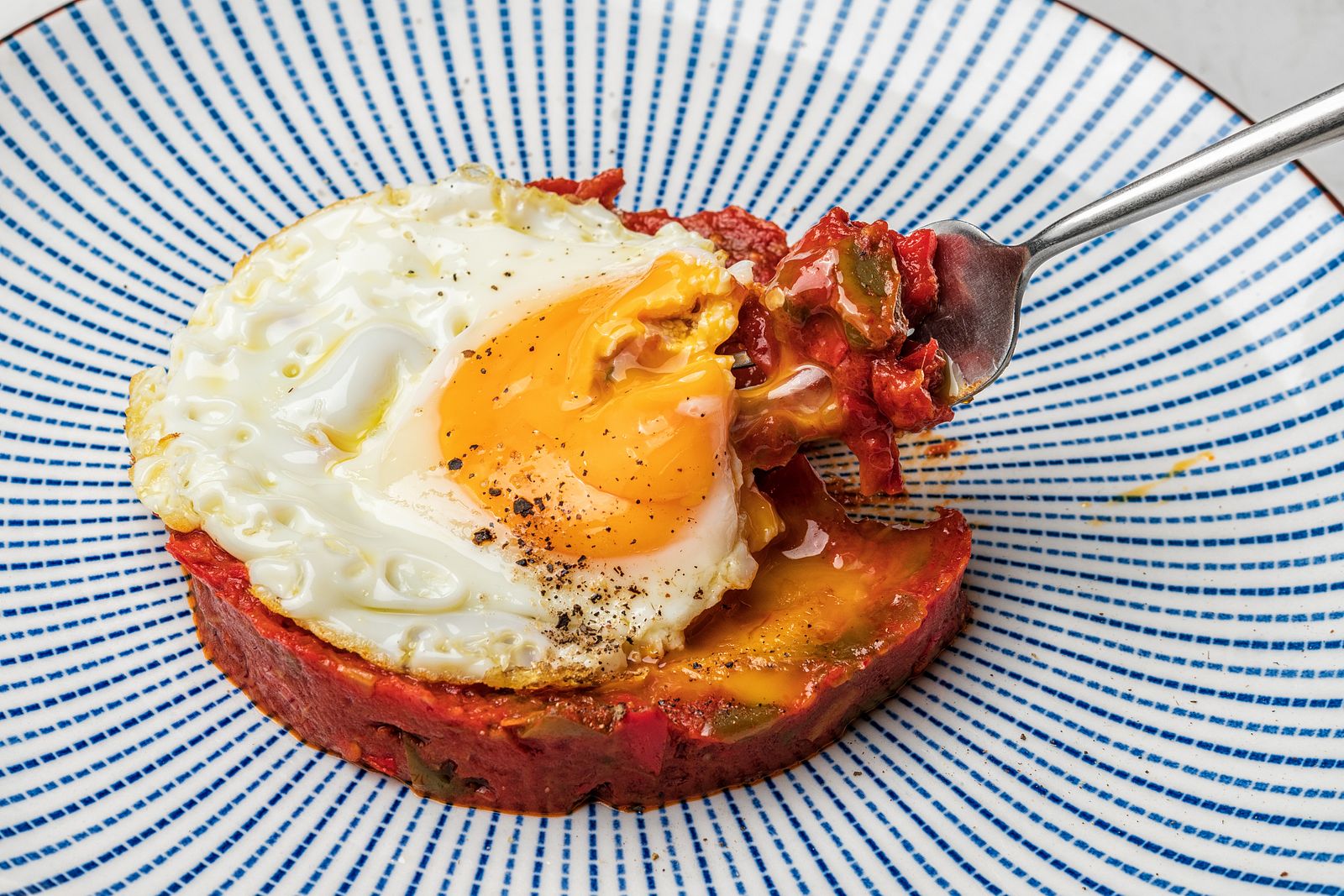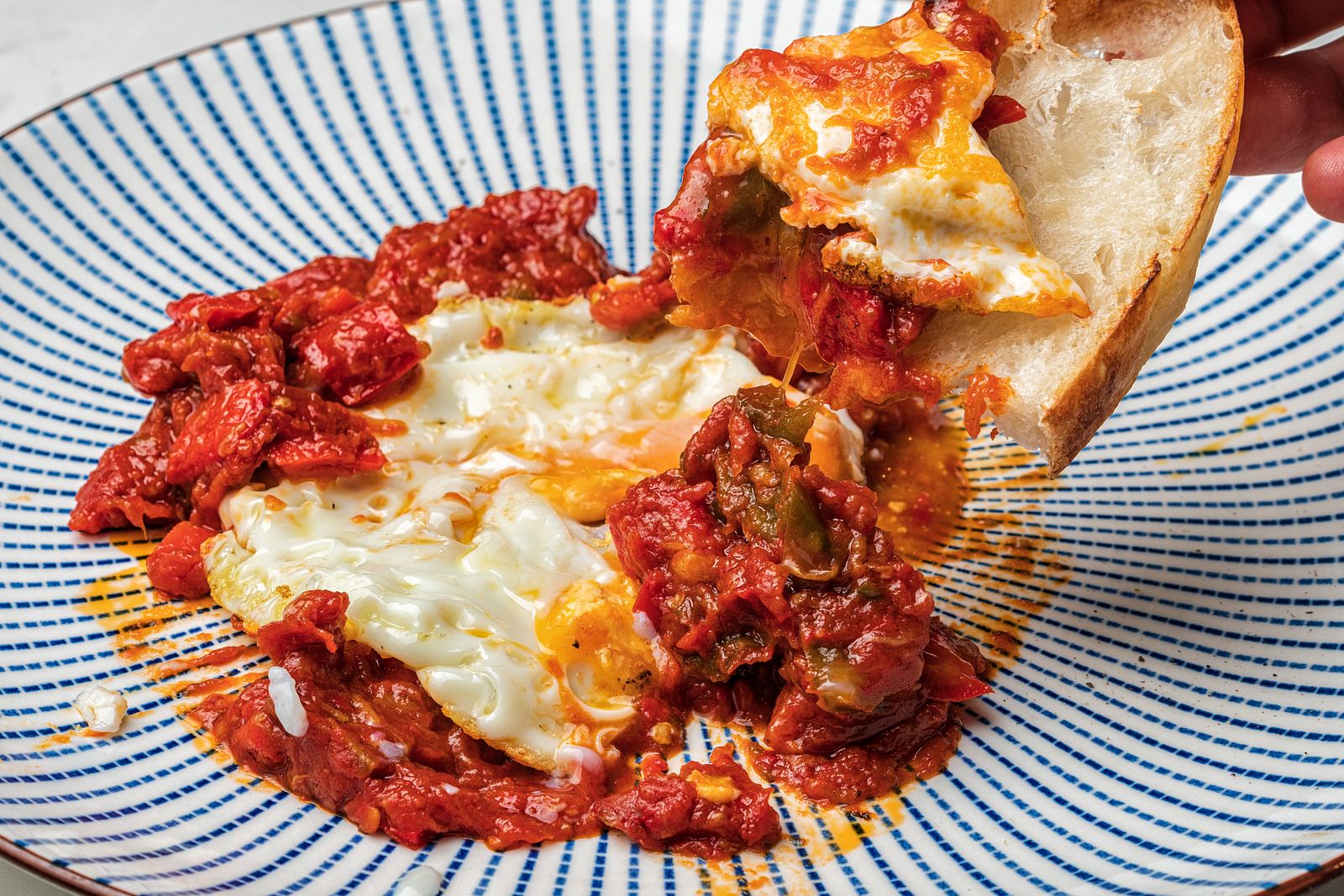 Pisto holds a special place in my heart, as three years ago, while traveling in Spain, I stayed at Saigoneer co-founder Alberto's childhood apartment in Madrid. After returning home from a late night, he prepared a plate of pisto for me that his mother had made earlier. To this day, I count this as one of the most satisfying meals I've ever had, though admittedly nostalgia certainly adds an additional layer of enjoyment for me. Eating pisto at Ria brings back a flood of these memories, speaking to its authentic taste.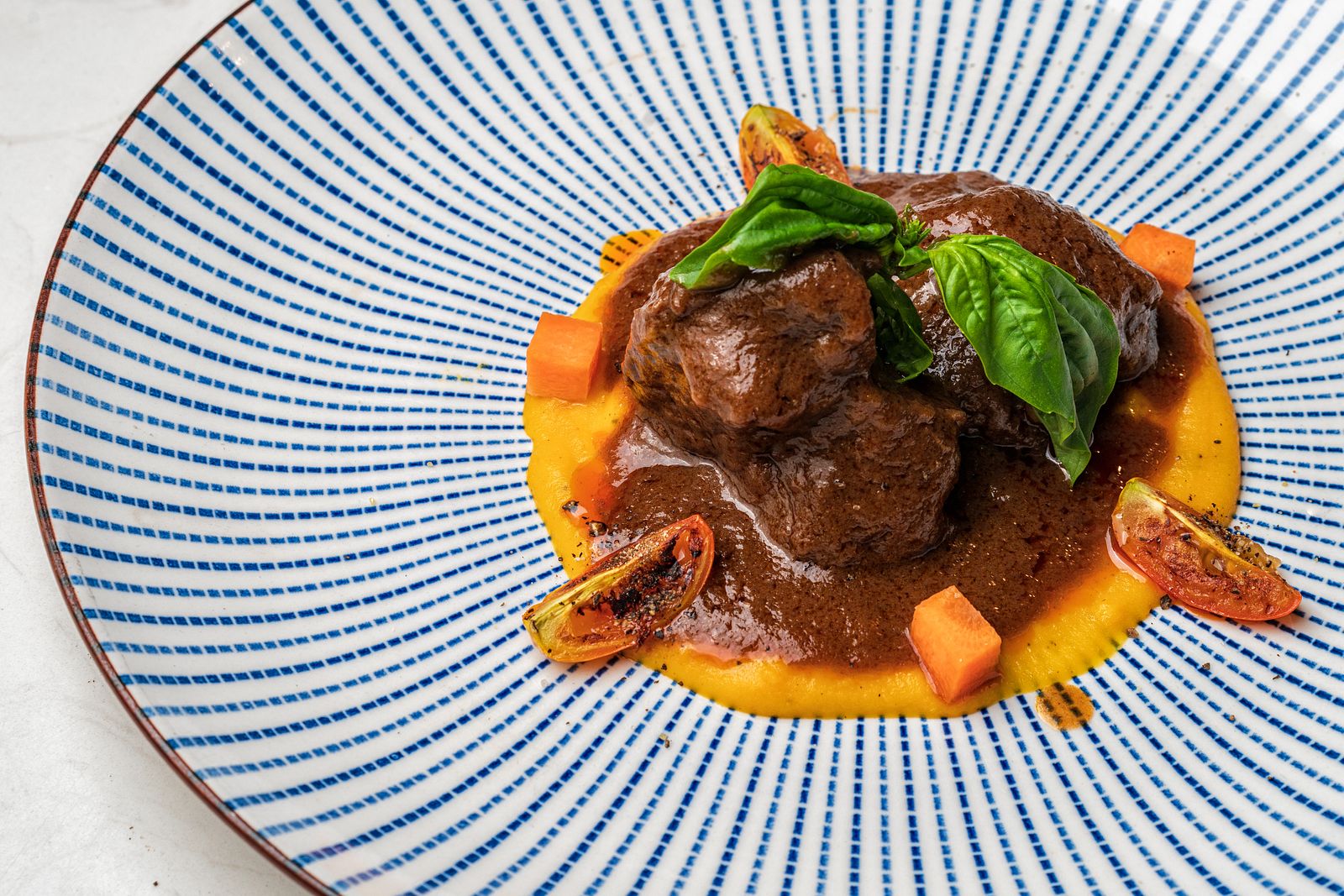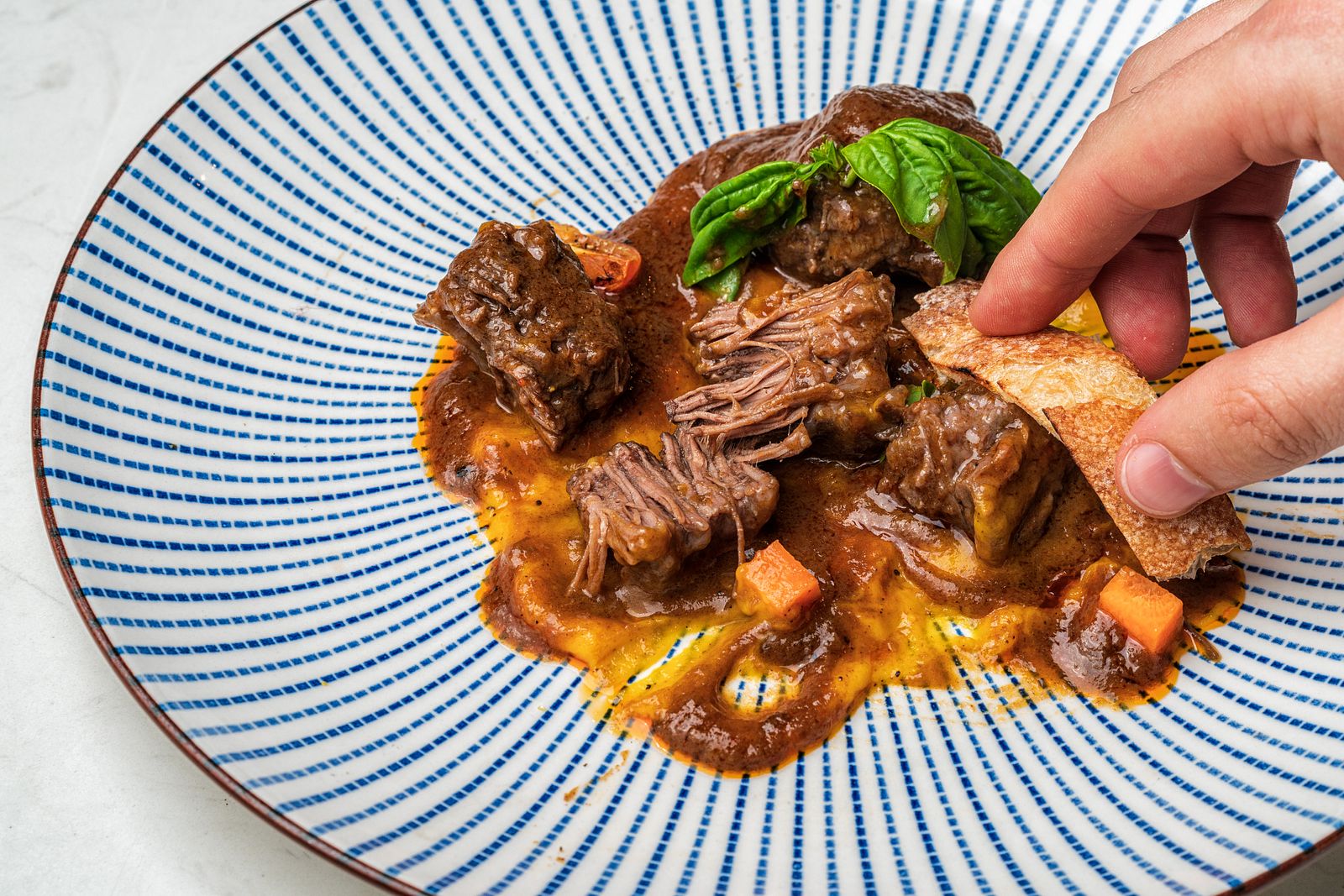 Other items like the Andalusian specialty of braised pork cheeks served over a carrot cinnamon puree have their own stories of Moorish influence, harkening back to the nearly 800 years of Muslim occupation of Iberia during the Middle Ages. Like many of the other meats used at Ria, the pork cheeks are imported from Spain.
However, for seafood, where freshness is paramount, local products are used, as is the case with the Gambas al Pil Pil - sweet prawns fried in olive oil and garlic.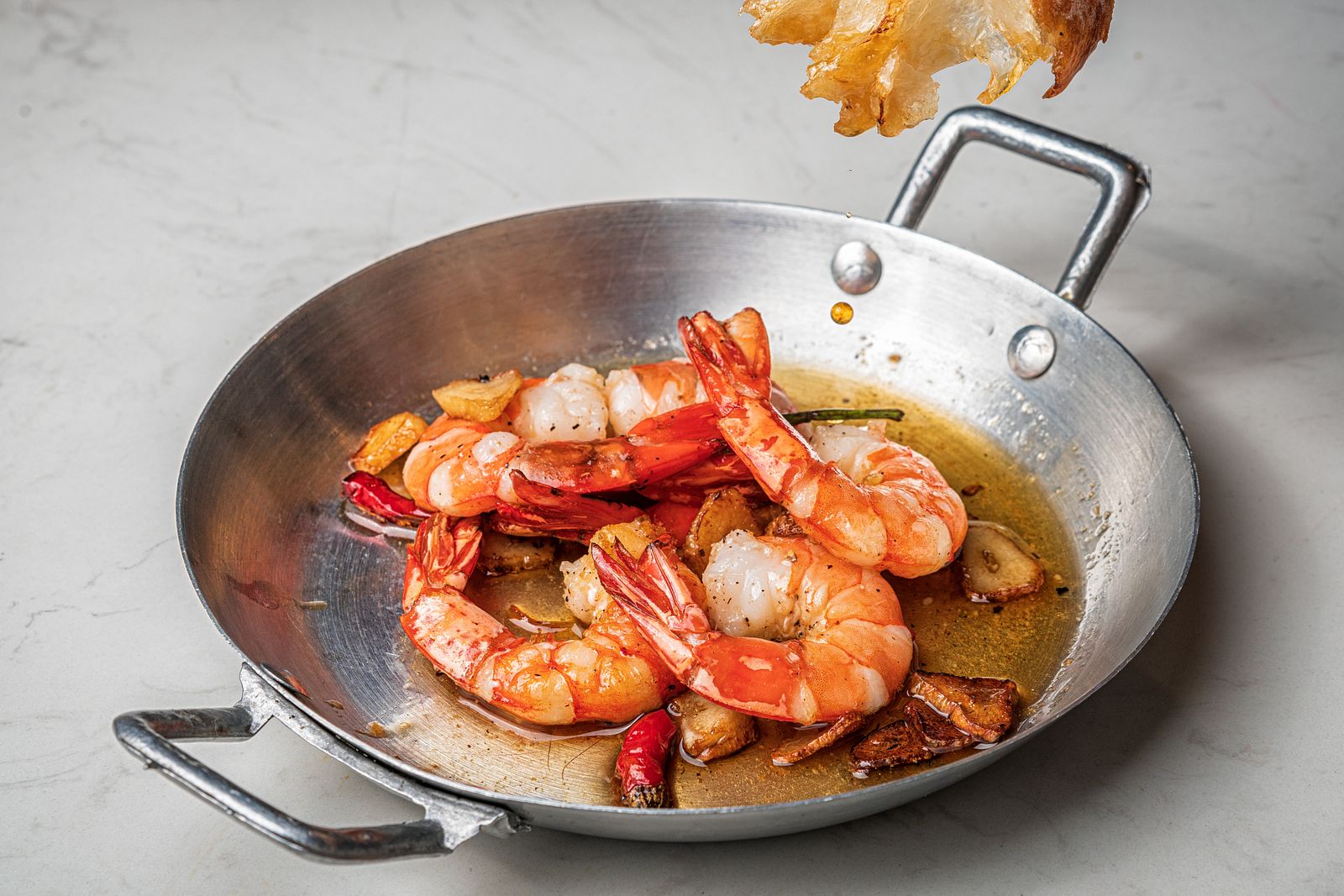 The menu is rounded out by other classic Spanish dishes like croquetas, gazpacho, patatas bravas and tortilla, to name a few. These are joined by a number of desserts, highlighted by arroz con leche, a traditional rice pudding flavored with anise, cinnamon and lemon peel.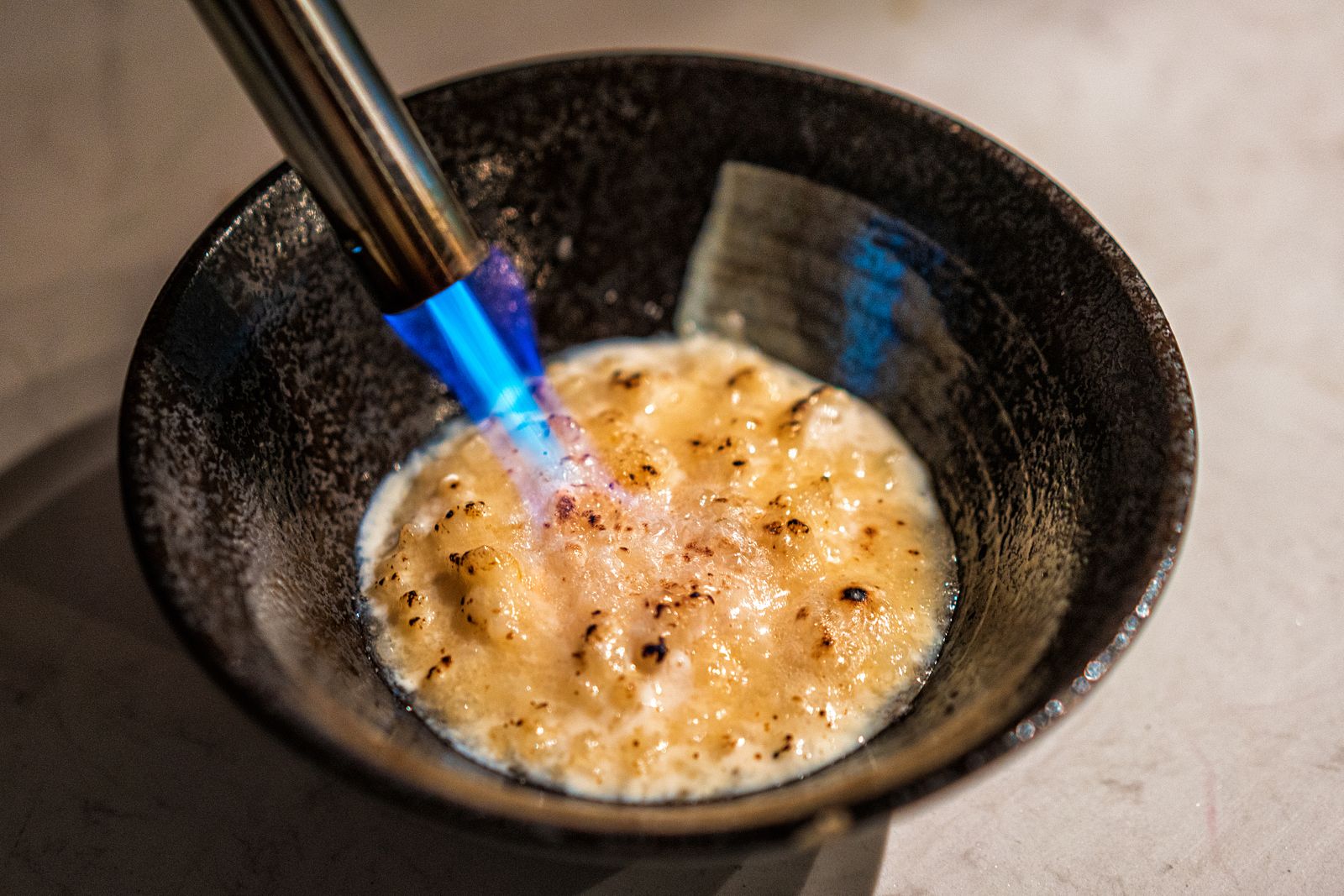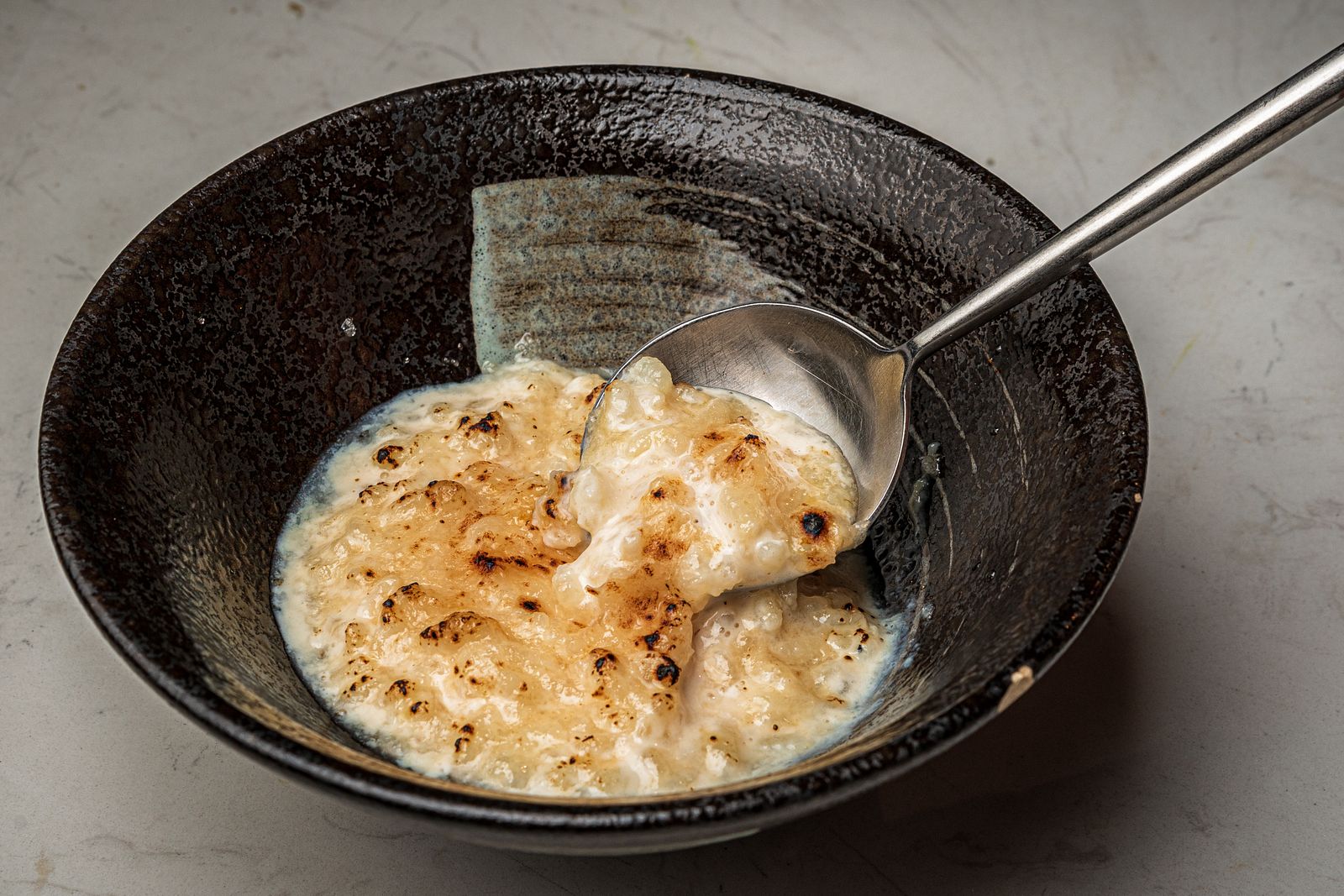 Though tradition is woven throughout the offerings, chef Sergio has made a few seasoning adjustments for local tastes, with less salt and sugar, but more spice for certain dishes.
Beyond the food, Ria houses a full bar offering up a number of cocktails. One would be remiss not to order one of the red or white sangrias that serve as ideal companions for your journey through the menu.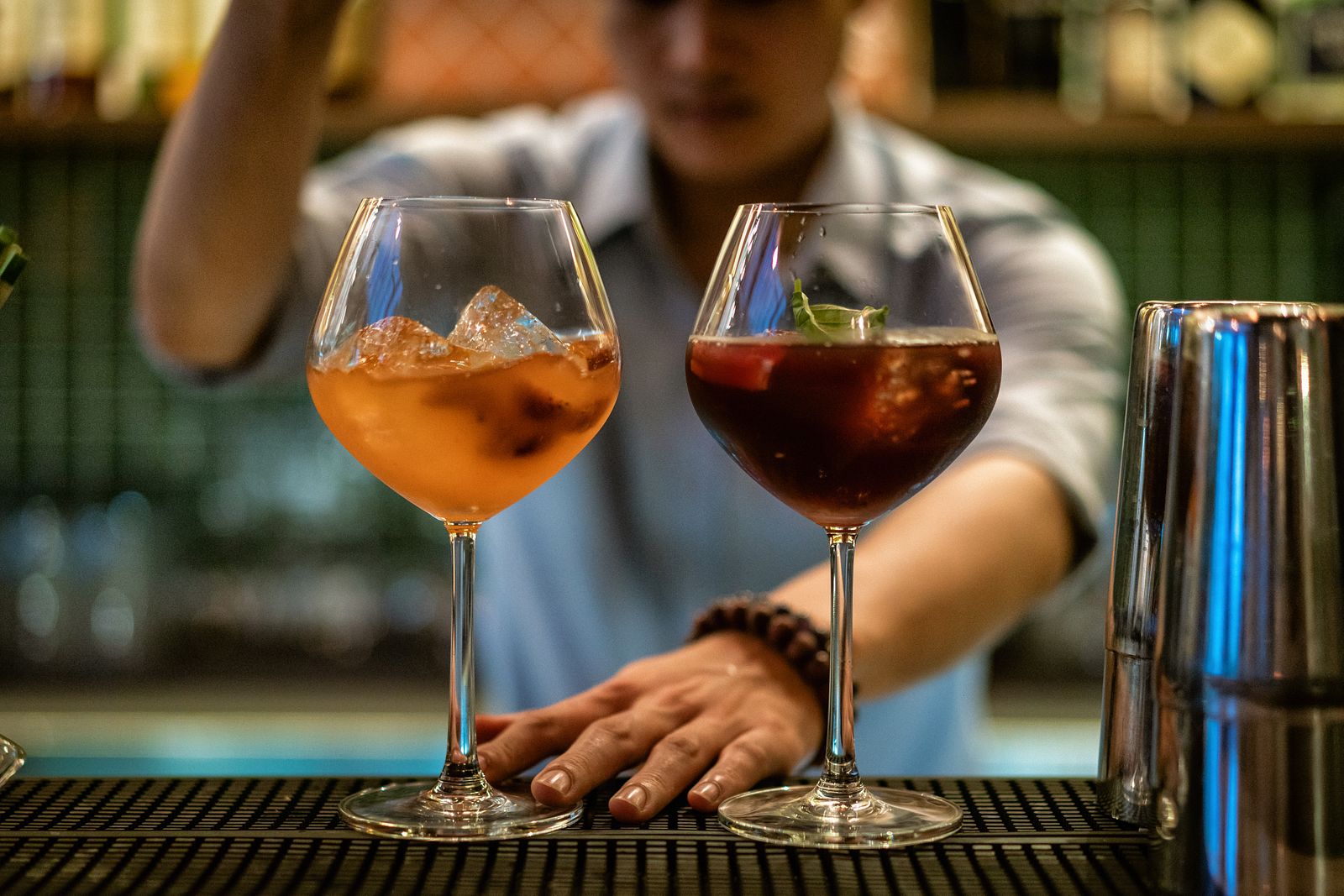 There are a number of Spanish restaurants in Saigon to choose from, each with their own style. Ria seems to sit at an ideal confluence between traditional Spanish cuisine and localization of ingredients and flavors. It's central location next to the Opera House adds an additional layer of appeal.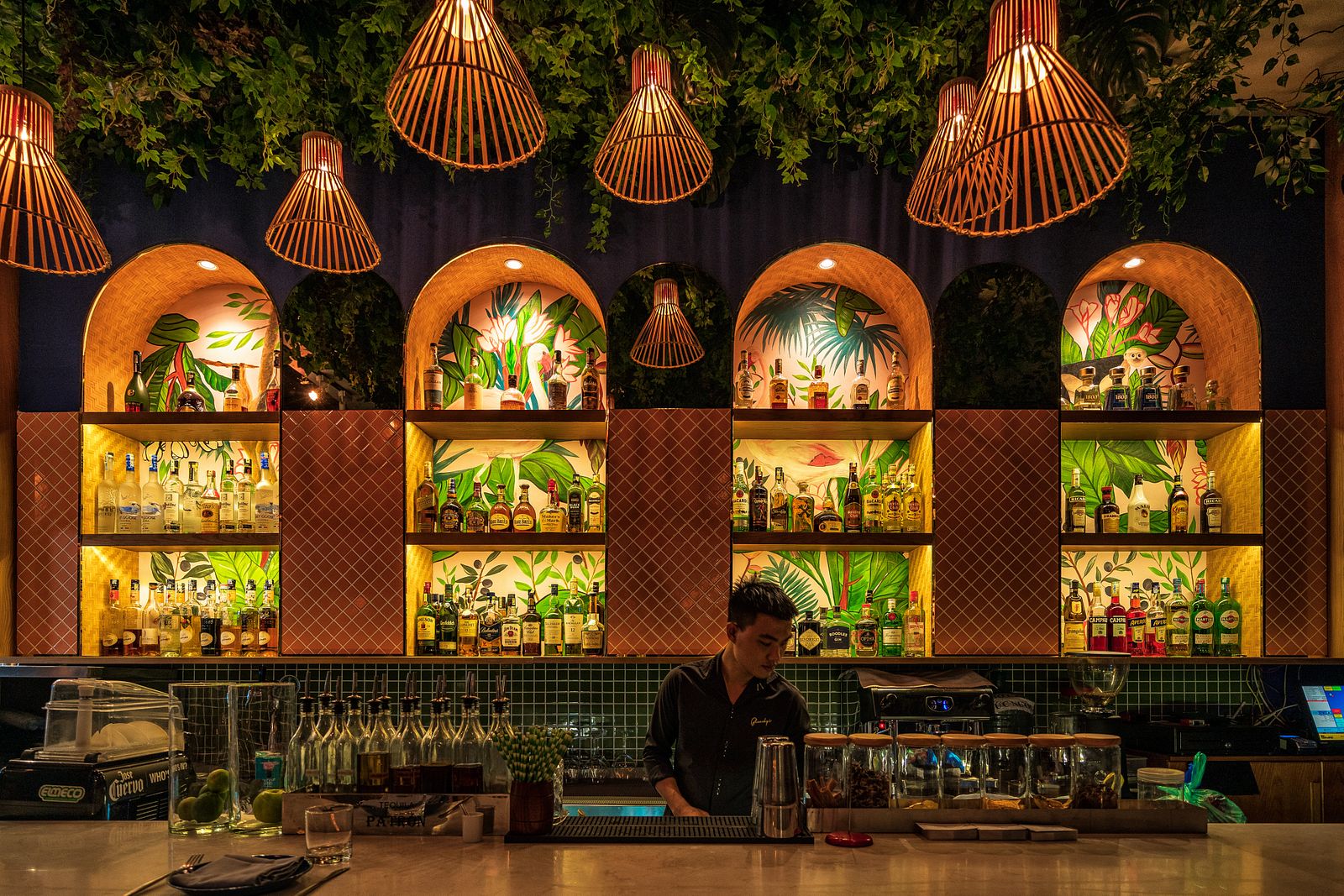 090 902 82 93
Ria Sangria & Tapas | 2nd floor, 95 Hai Ba Trung, Ben Nghe Ward, District 1