With sunlight shimmering on skyscrapers that stretch proudly above the horizon across from untrammeled patches of green space, Saigon appears most attractive when viewed from the river.
Despite its important role in the city's early development as the main means of arrival before road and railways connected Saigon to other areas of the country, and its industrial use today, the Saigon River has been tragically underutilized in recent decades. While cities like Venice, Shanghai and New Orleans situate restaurants, cafes, nightlife, hotels and destination shopping directly on their riverfronts, Saigon's is largely ignored. Fenced-in lots containing stalled construction projects downtown and debris-strewn shorelines in outer districts represent wasted potential. Meanwhile, the city's Waterbus service, while a good idea, has failed to expand as planned and thus has never lived up to expectations as a convenient transportation system.
One boutique hotel, however, aims to change that by taking terrific advantage of travel on the Saigon River. Villa Song offers charming, luxurious accommodations and stellar dining in a quiet stretch of District 2.
At the beginning of 2020, they introduced a new shuttle boat to bring people to the location while appreciating a different side of the city.
Earlier this month, Saigoneer arrived at the convenient District 1 docks to find a sleek motorboat waiting for us. Greeted by a smiling captain, we took our places on the luxurious couches and were quickly cruising up the river, weaving in and out of patches of floating hyacinth and barges laden with bags of rice and fruit. Behind us, the late afternoon sun enflamed the faces of the city's most iconic skyline elements, including the Bitexco Financial Tower, Vincom Center and Landmark 81.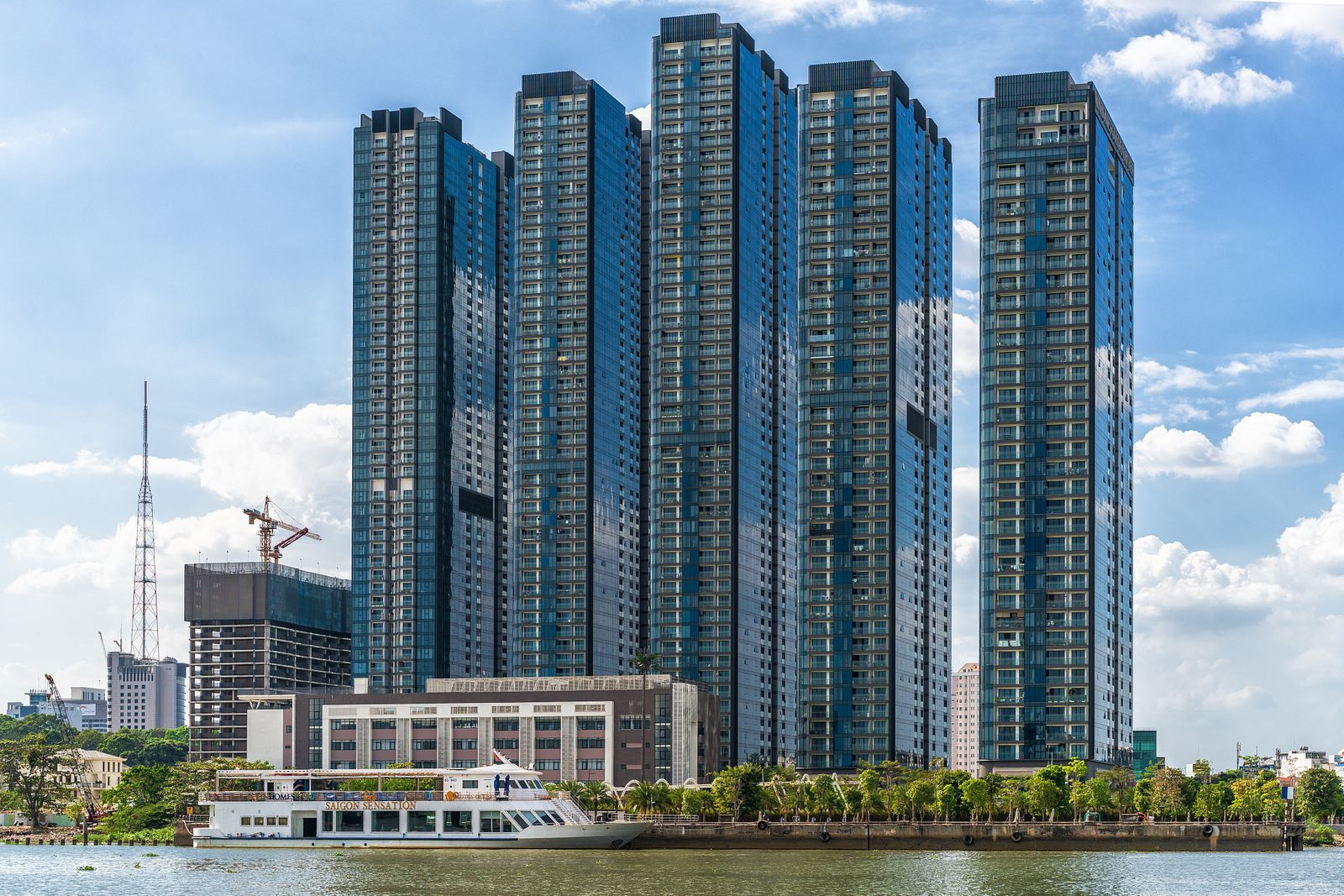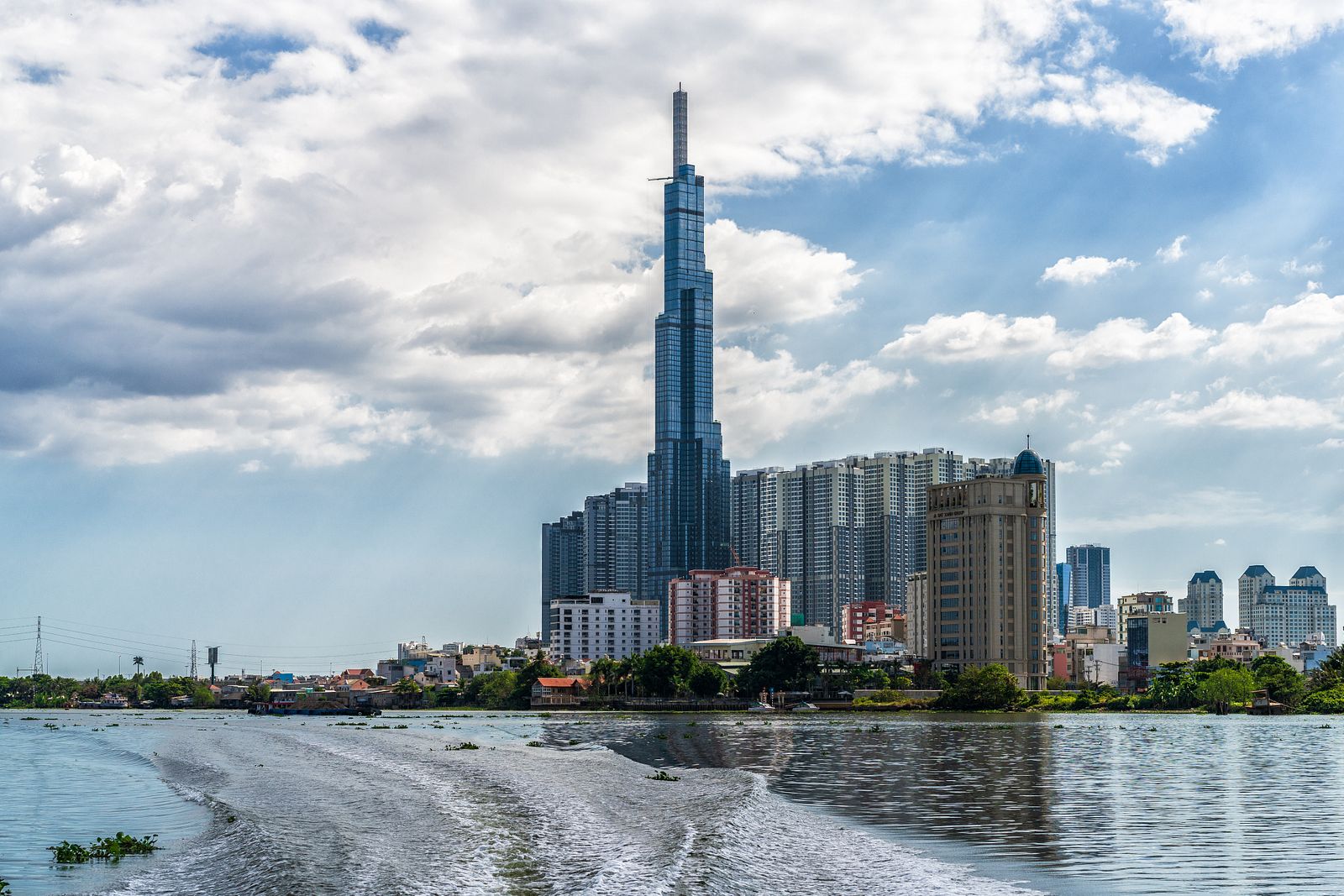 As we sped along the river we were gifted with unique views of Thu Thiem's grass-filed expanses, Thao Dien's epic mansions, Binh Thanh's modernist apartment complexes and a variety of other scenes that one never gets when sticking to roads. The 15-minute trip's cool breeze and soft sunlight offered a rare feeling of open space in the city's otherwise congested landscape.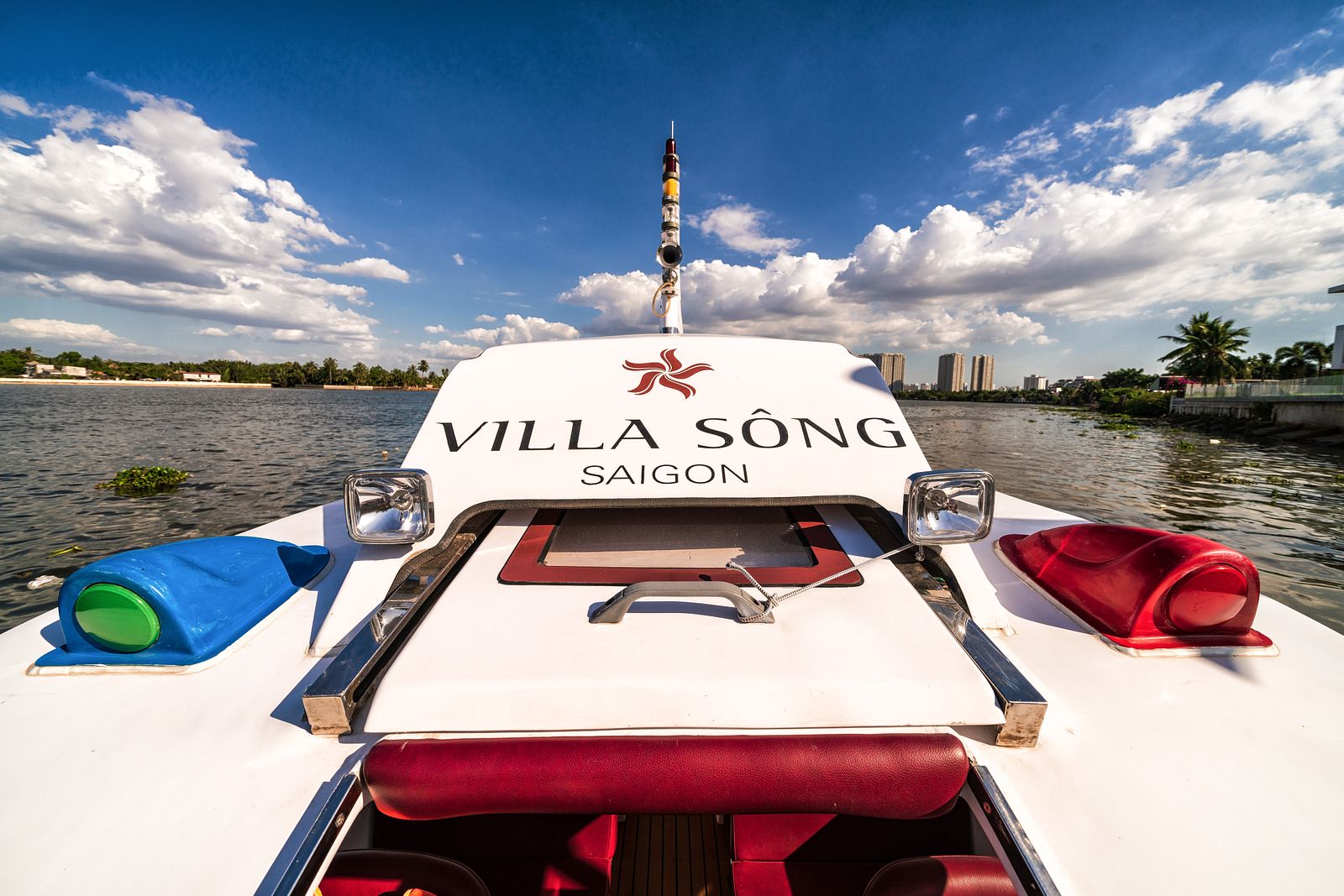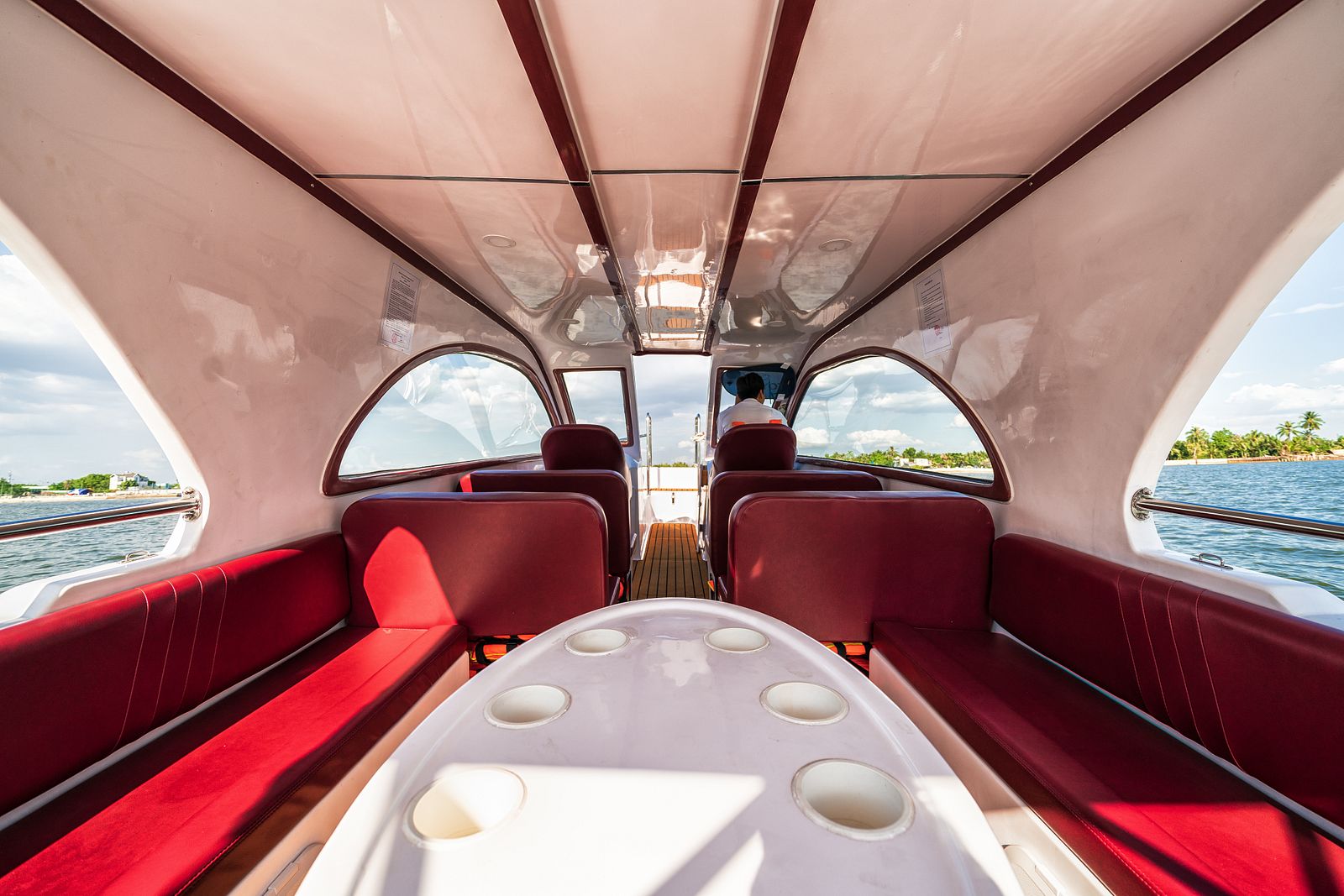 More than a way to experience Saigon in a new way, the boat ride was part of a relaxed afternoon. Within steps of the dock, Villa Song's spacious Bistro Song Vie awaits. The airy tables situated beside the river offer perfect views of the shimmering water and the boats slowly purring past, while intimate tables in an air-conditioned interior afford one a respite from the elements.
Within moments of resting on the comfortable chairs, we had refreshing drinks in hand - the ideal way to slowly savor the coming sunset. We snacked on crisp chicken tenders and scrumptious dill fish cake dipped in a tangy, rich tropical sauce. Those with larger appetites visiting for lunch or dinner can select a range of diverse Asian and western fare that includes everything from Australian beefsteaks and Nha Trang tiger prawns to roasted lamb and Indonesian sambal fried rice or seafood risotto, as well as a large dessert menu featuring lava cake, baked Alaska and pandan pastries.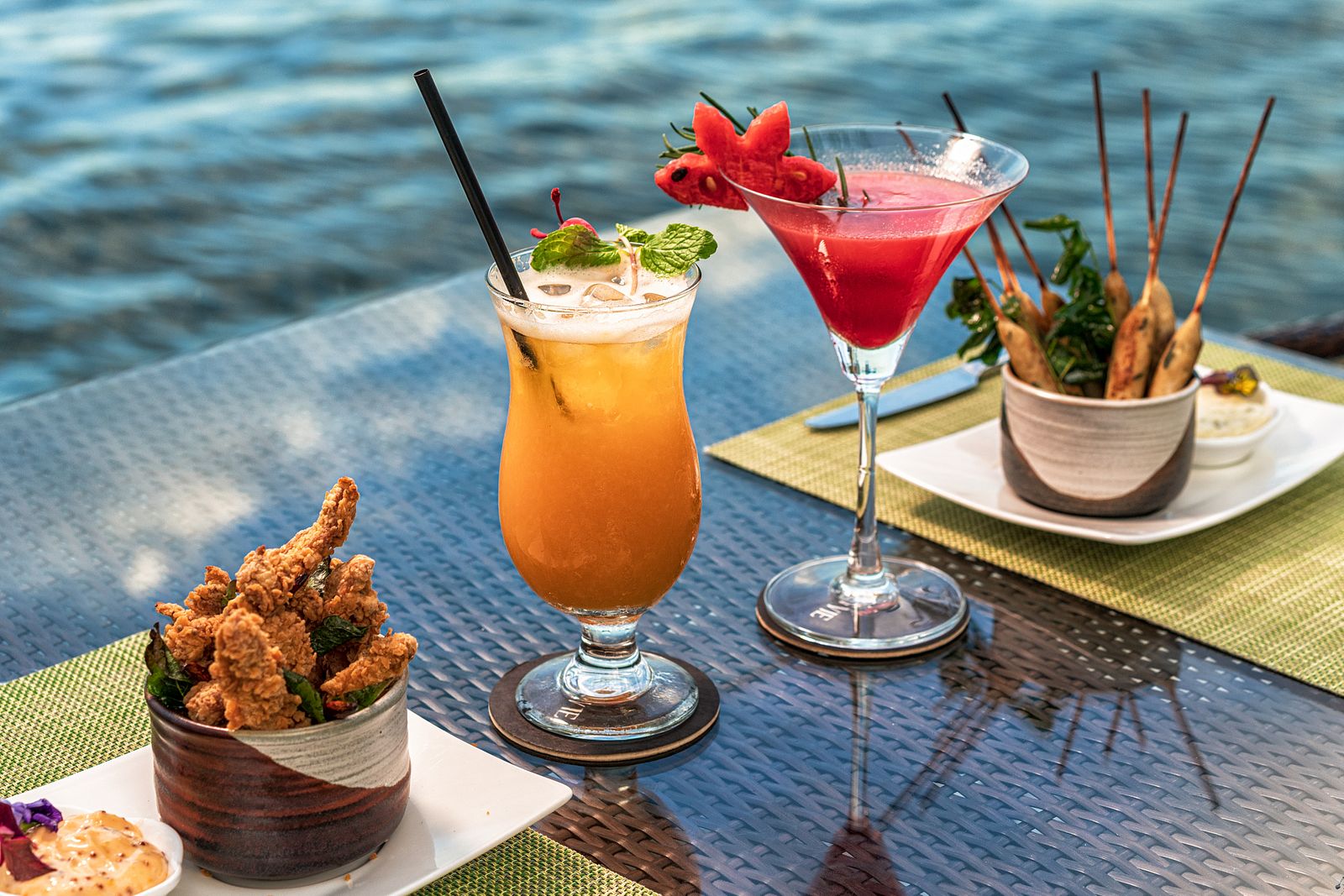 A meal or cocktail at Villa Song that begins or concludes with a boat ride certainly elevates a typical trip out into an unforgettable opportunity to develop a new perception of the city. The boats operate on a regular schedule from 9am to 7pm, ferrying passengers between the hotel and District 1 six times a day. They are complimentary for those visiting Bistro Song Vie or staying at the hotel.
People that want to extend their sense of escape beyond a few hours can take the boat to the hotel for a peaceful staycation. Originally built as a Japanese spa, the building was transformed into a 23-room hotel that boasts an understated elegance with touches of Vietnamese art and western architecture and influence from the natural surroundings. Whether lounging on the plush furniture flipping the pages of a book, taking a dip in the expansive saltwater pool, pampering yourself at the spa, engaging in water sports such as kayaking, standing-paddling, taking a river island tour experiencing a Vietnamese cooking class or simply staring out the window as the Saigon River whispers past at Villa Song is a world removed from the city's hectic crowds and commotion.
"What should we do?" is a constant refrain from Saigon residents, and the typical answers of visiting familiar cafes or restaurants rarely satisfies. A boat ride along the Saigon River that culminates in a delicious meal or refreshing happy hour provides the perfect alternative. Villa Song's new service and time-tested offerings are a much-needed addition to the city, and proof of the special beauty of the Saigon River.