When you picture one of Saigon's luxury hotels, you likely imagine it occupied by international business travelers and families indulging in dream vacations. The last year has changed that image, and some of the city's most extravagant accommodations have thus made changes to cater to local visitors.
Villa Song, an elegant boutique hotel situated on the river in District 2, has been able to weather the disastrous tourism industry climate via a series of extracurricular activities and dining experiences that appeal to Saigon citizens.
Fun on the Water
Saigoneer has long argued that the Saigon River is horrendously underappreciated, and were thus thrilled last year to take a voyage down it on Villa Song's private boat. Six days a week, the speedboat picks up and drops off guests from downtown who are coming to stay or dine. And anyone who has spent any time near the river will certainly have noticed an uptick in boat ownership in recent years, so it should come as no surprise that residents have taken to docking their own vessels at Villa Song's private dock and going in to eat or drink while they spend a relaxing day on the water.
Over the past few years, stand up paddleboards (SUP) have become more popular in Vietnam. The surprisingly swift form of aquatic navigation is a great way to exercise, as well as a fantastic excuse to spend time on the Saigon River and enjoy a unique perspective of the city. Within the past year, a local group of SUP enthusiasts began gathering at Villa Song's dock. The group loves introducing their hobby to others and welcomes newcomers to join them. The hotel has embraced the activity and invested in a few SUP of their own, and invites interested locals to practice in the hotel pool before borrowing one to take onto the river.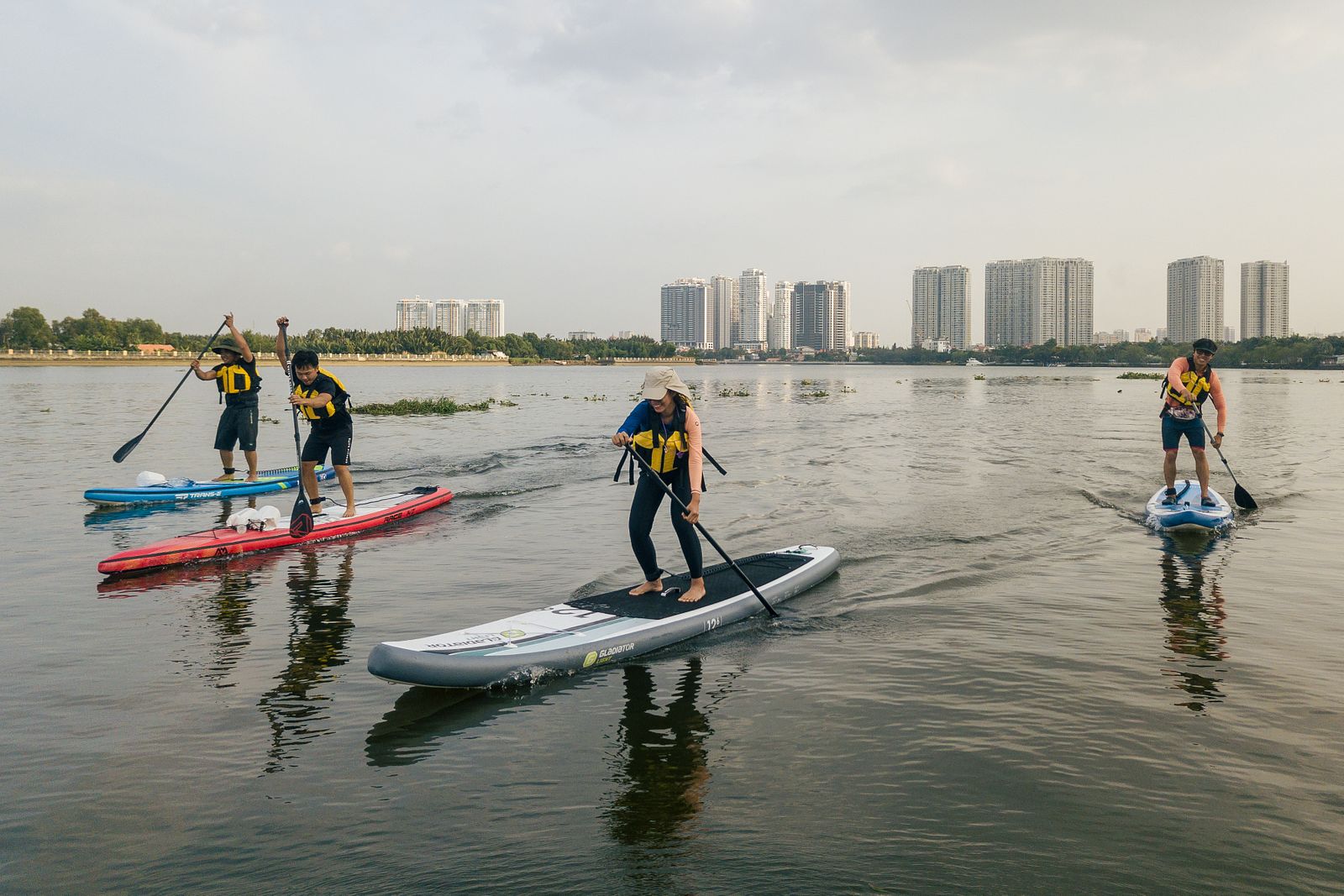 The large saltwater pool surrounded by plants and high walls is also the site of weekly water aerobics. Quân, a former competitive swimmer, has been leading various fitness activities in the city, and Villa Song invited him to hold his classes in the hotel pool. After assessing the needs of the community and observing what was available, he decided to focus on classes for pregnant women and classes for children. He explained to Saigoneer that the saltwater in the pool is especially safe for their sensitive skin, and working out in water is a great low-impact exercise activity.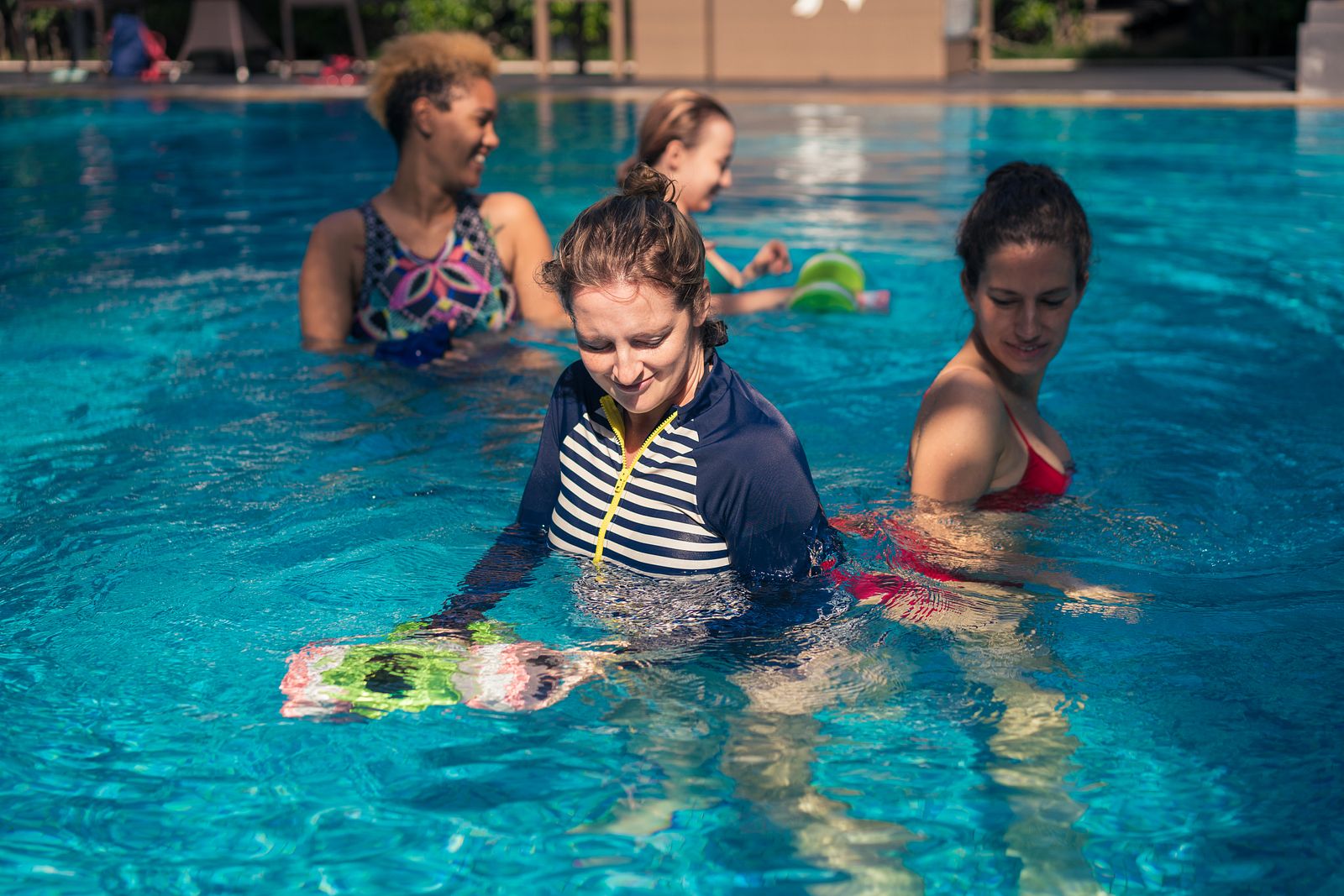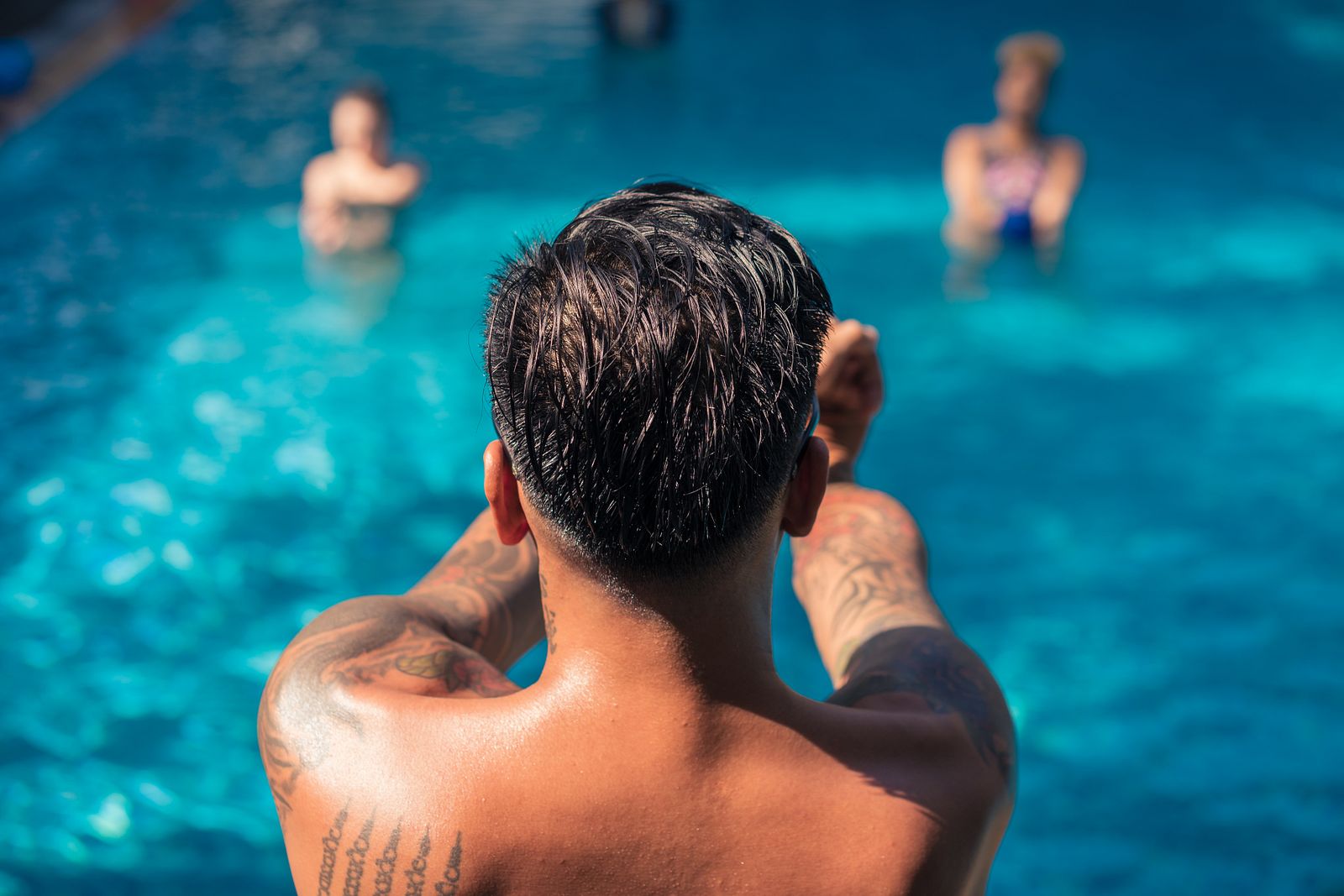 Unique Dining Experiences
Villa Song's serene outdoor dining area offers stunning views of the river, and in the mornings a cool breeze accompanies the soft sunlight, making it an ideal location for a classic western or Vietnamese breakfast. As the day continues on, guests from surrounding neighborhoods enjoying a leisurely start to their day are replaced by people seated at laptops working remotely. The setting has proven so comfortable that some individuals use it as their office five days a week.
Sending emails and making calls in the quiet space is made even more appealing by the prospect of having a fresh delicious lunch or dinner without having to leave your seat. Villa Song's Bistro Song Vie serves a wide selection of international dishes including Australian steaks, pastas, and pizza, as well as Asian items such as Indonesian sambal fried rice, Nha Trang tiger prawns with Singaporean chili sauce, and Vietnamese pork ribs.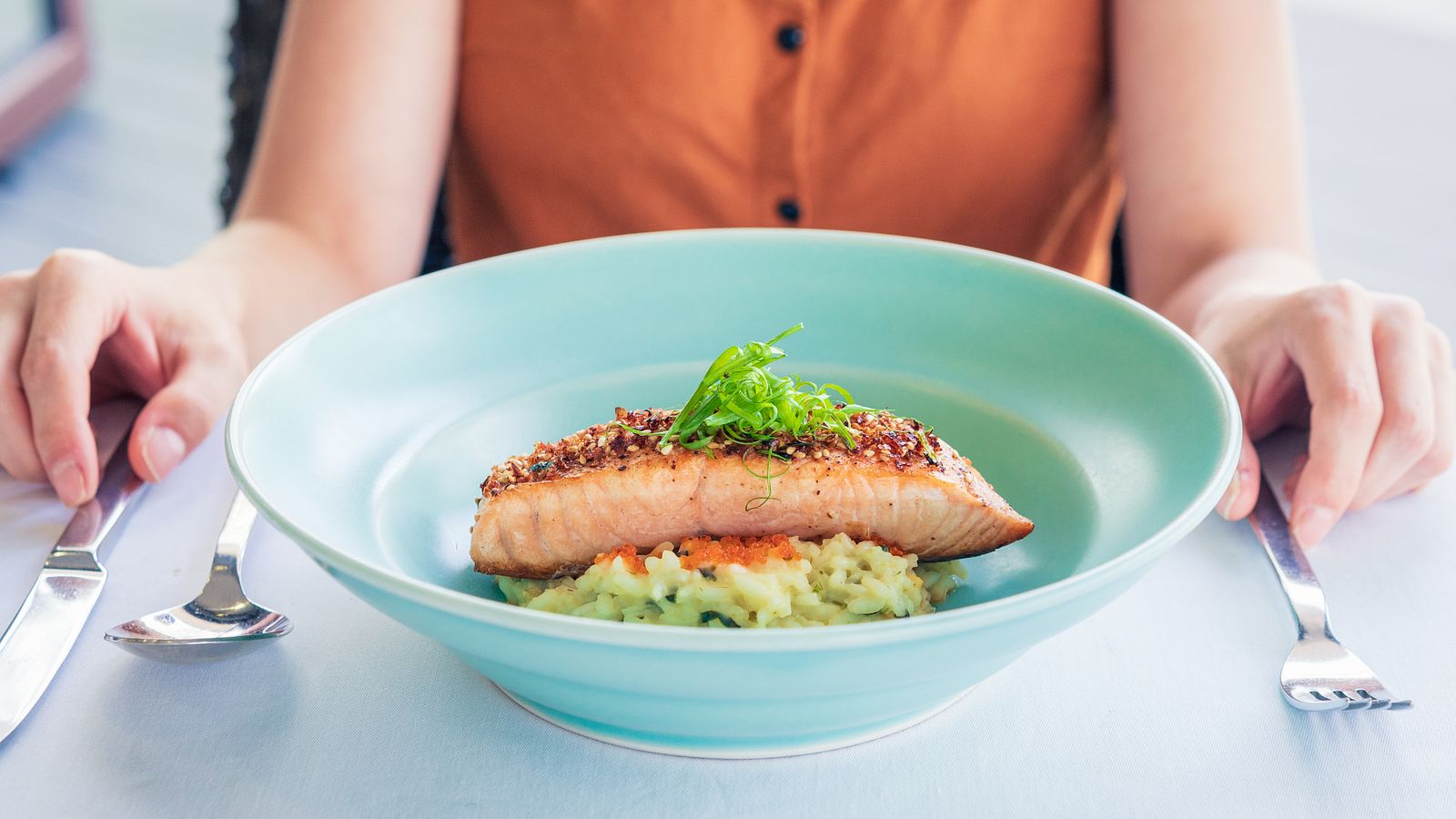 Guests who live and work in the area make Bistro Song Vie part of their regular dining routine thanks to the consistent quality and friendly service, but as part of their efforts to keep people coming back, they frequently introduce new special menus. When Saigoneer last visited, a unique collection of dishes all incorporating fresh tea was on offer. Items such as an Australian striploin seasoned with an Earl Grey tea spice rub and tea smoked braised duck are certain to entice adventurous eaters who find themselves growing bored of Saigon's other eateries.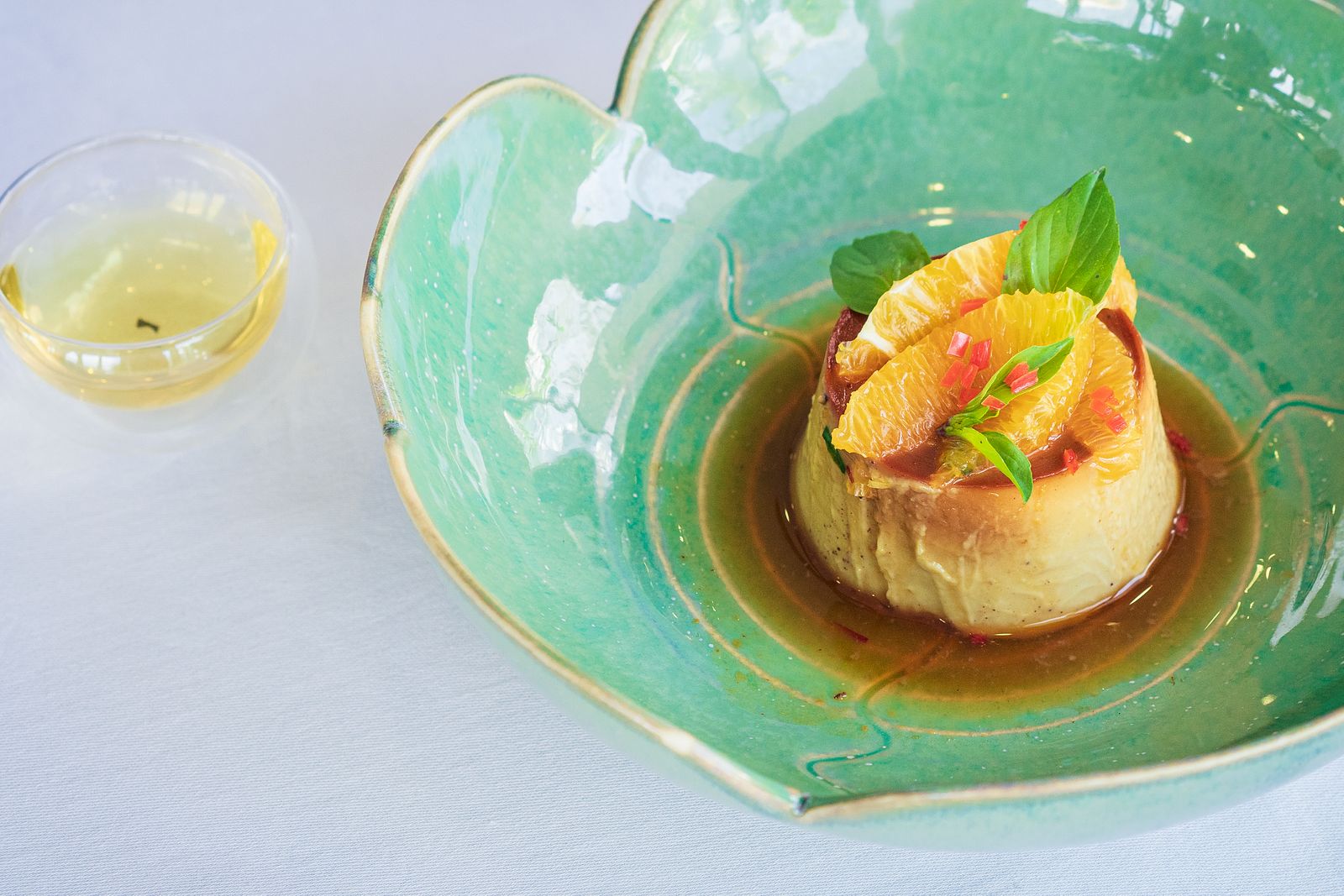 A Versatile Venue
The tea menu aligns with Villa Song's efforts to introduce more healthy experiences to their restaurant, hotel, and spa. As with many places, people in Saigon are growing more concerned with living clean and healthy lifestyles, and Villa Song is responding by serving more fresh teas and juices and offering exercise and recreation opportunities.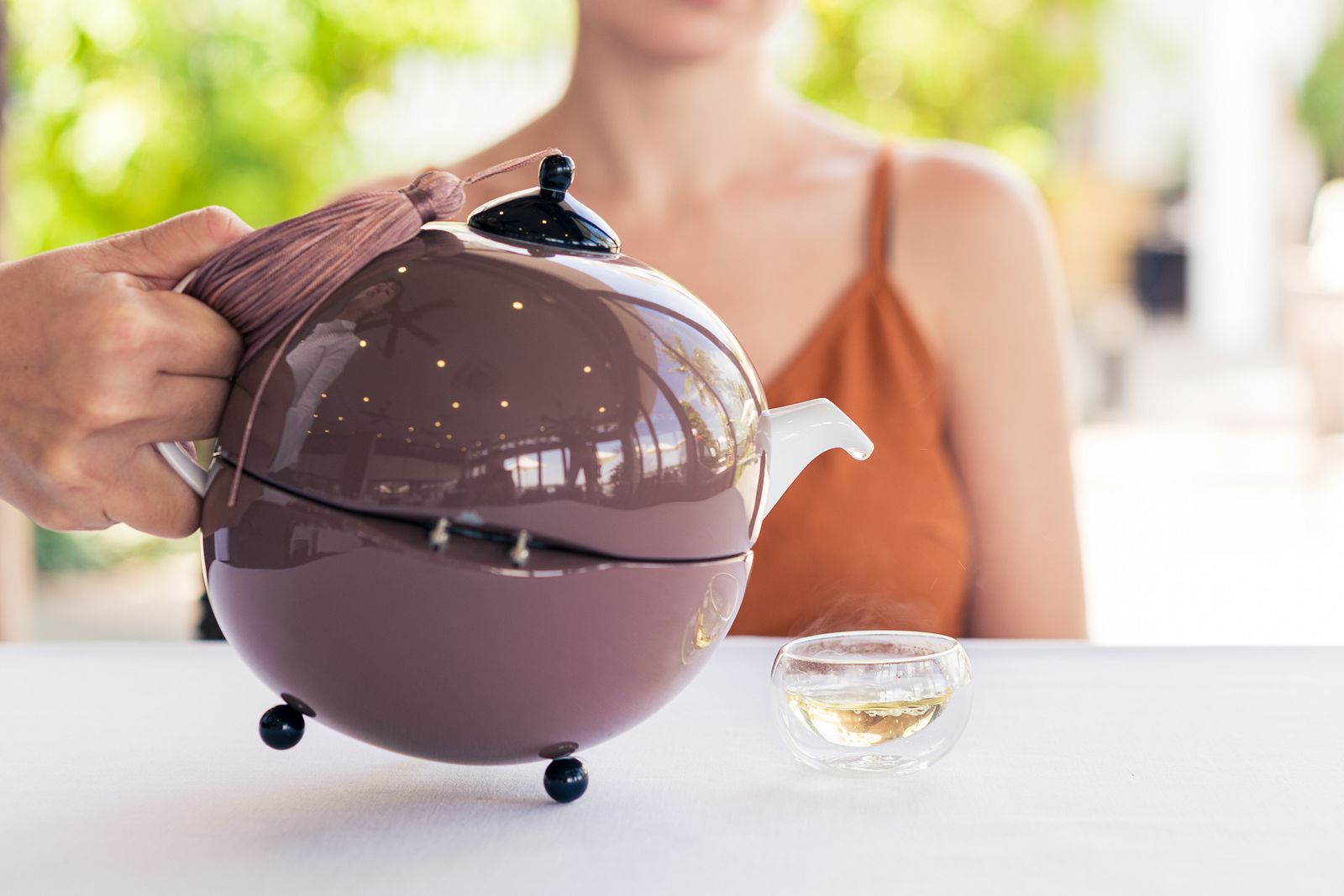 While Bistro Song Vie, the pool, and the river have kept Villa Song busy during the pandemic, their rooms have not gone unoccupied. Lured by the ease of having a fully furnished room that comes with complimentary boat service into the city, some locals have chosen to rent rooms to live in. Other guests book them for a staycation weekend where they can feel like they are getting away without having to deal with the hassles and dangers of travel.
Villa Song's wonderful view and spacious patio have also attracted many parties and business meetings. The intimate atmosphere and staff eager to handle any special requests have motivated families to host birthdays and anniversaries there, while the understated luxury has prompted various organizations to host events to thank members and partners.
These new developments at Villa Song are not mere emergency efforts to help the hotel until international travel resumes. Rather, they reflect the genuine interest the hotel has in being an important part of Saigon's neighborhood fabric. So even when the tourism sector improves, the hotel plans to continue to embrace, and cater to, Saigon residents.
028 3744 6090
Villa Song Saigon | 197/2 Nguyen Van Huong, Thao Dien, D.2, HCMC