Designed by a group of Saigon-based architects, the Bo Mon District public school project unveiled a new structure for children in one of Son La's most remote areas.
According to KIENTRUC O, the architecture firm that planned the school design, Bo Mon, is based in Tu Nang Commune, Yen Chau District of Son La Province. The district borders Laos and is surrounded by the mountains and hills of northwestern Vietnam.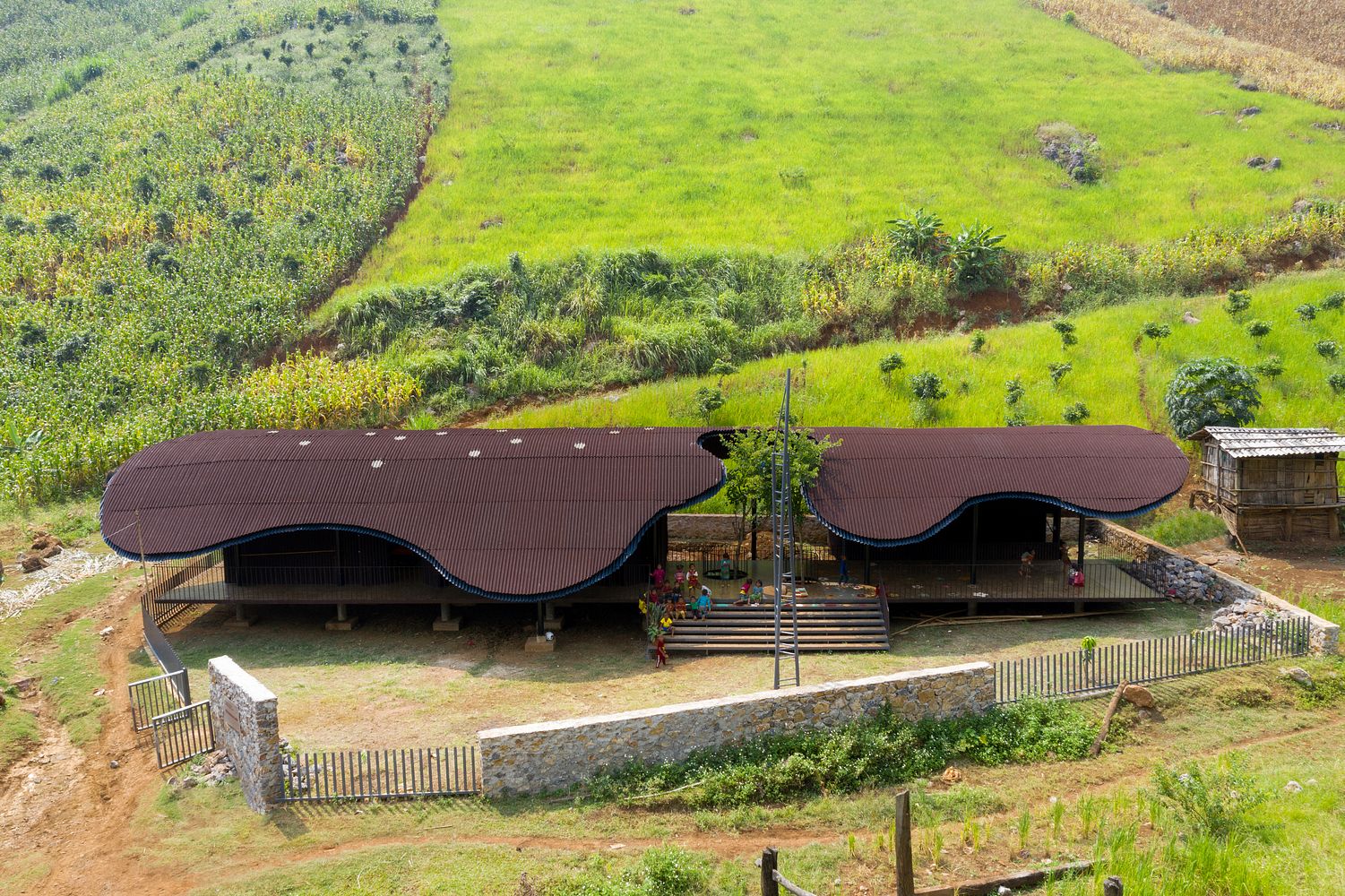 The project was started in 2018, and the school facility officially went into operation in June last year, serving almost 70 students and one teacher from the H'Mong ethnic group in three villages surrounding the 237-square-meter campus.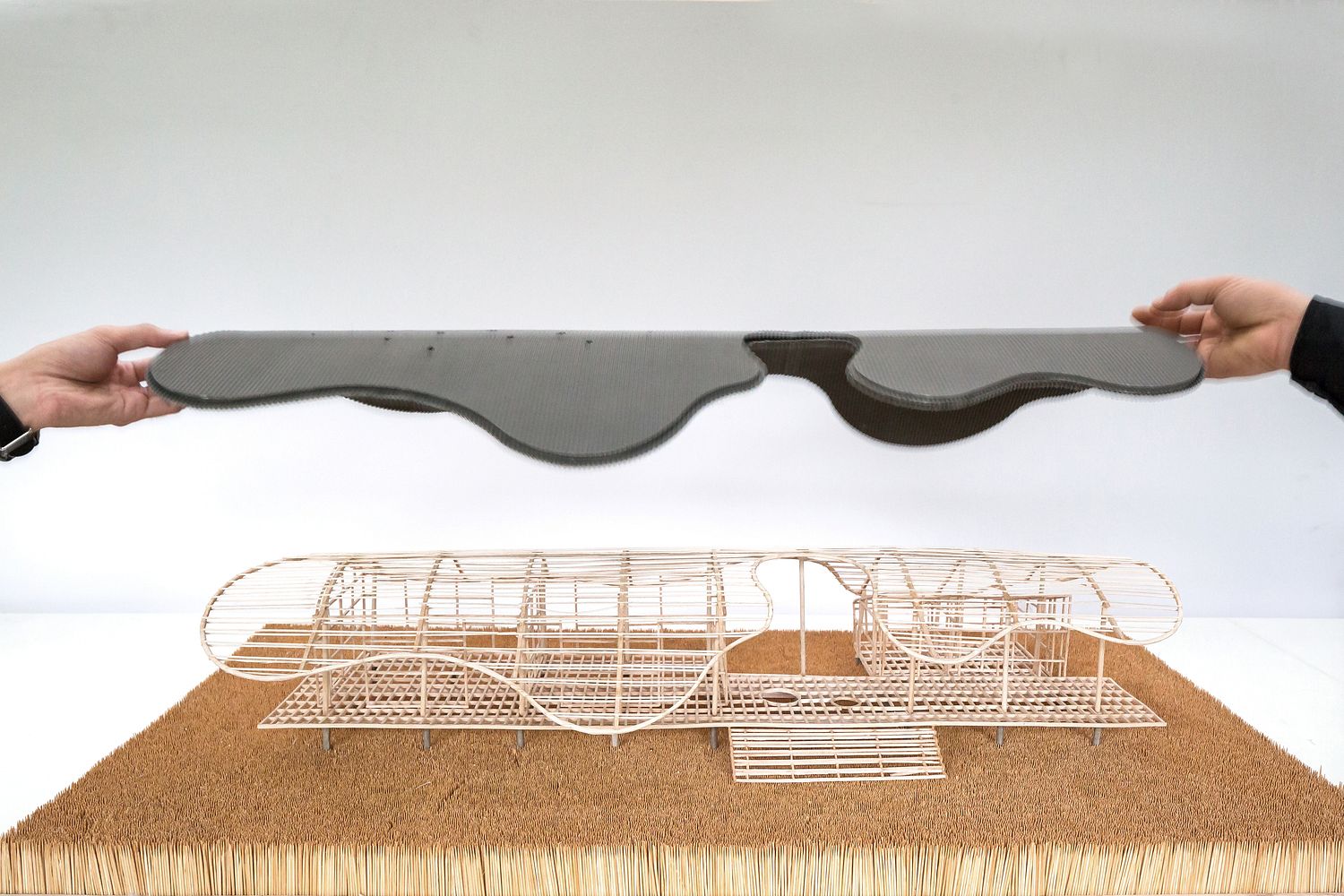 The result is a maroon-colored structure that blends in smoothly with the surrounding scenery. The roof, designed with irregular curves, envelops two blocks that are connected by a shaded area that serves as a playground and schoolyard for the kids. One block houses two classrooms and the other features living quarters for the teacher and other school equipment.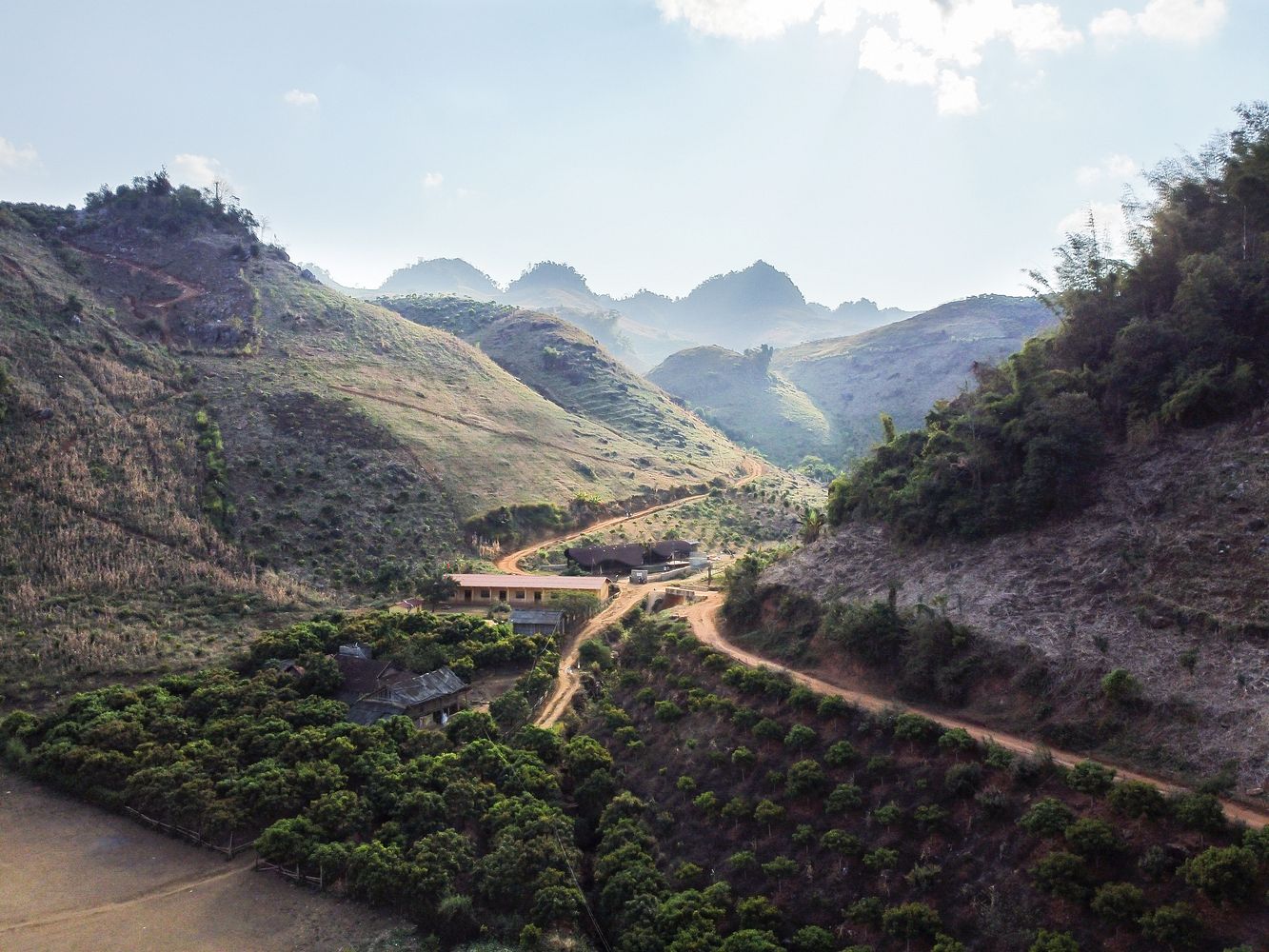 The space in between is a multi-purpose area that will also serve as the venue for extracurricular activities like Mid-Autumn Festival celebrations.
Have a closer look at the Bo Mon School Project below: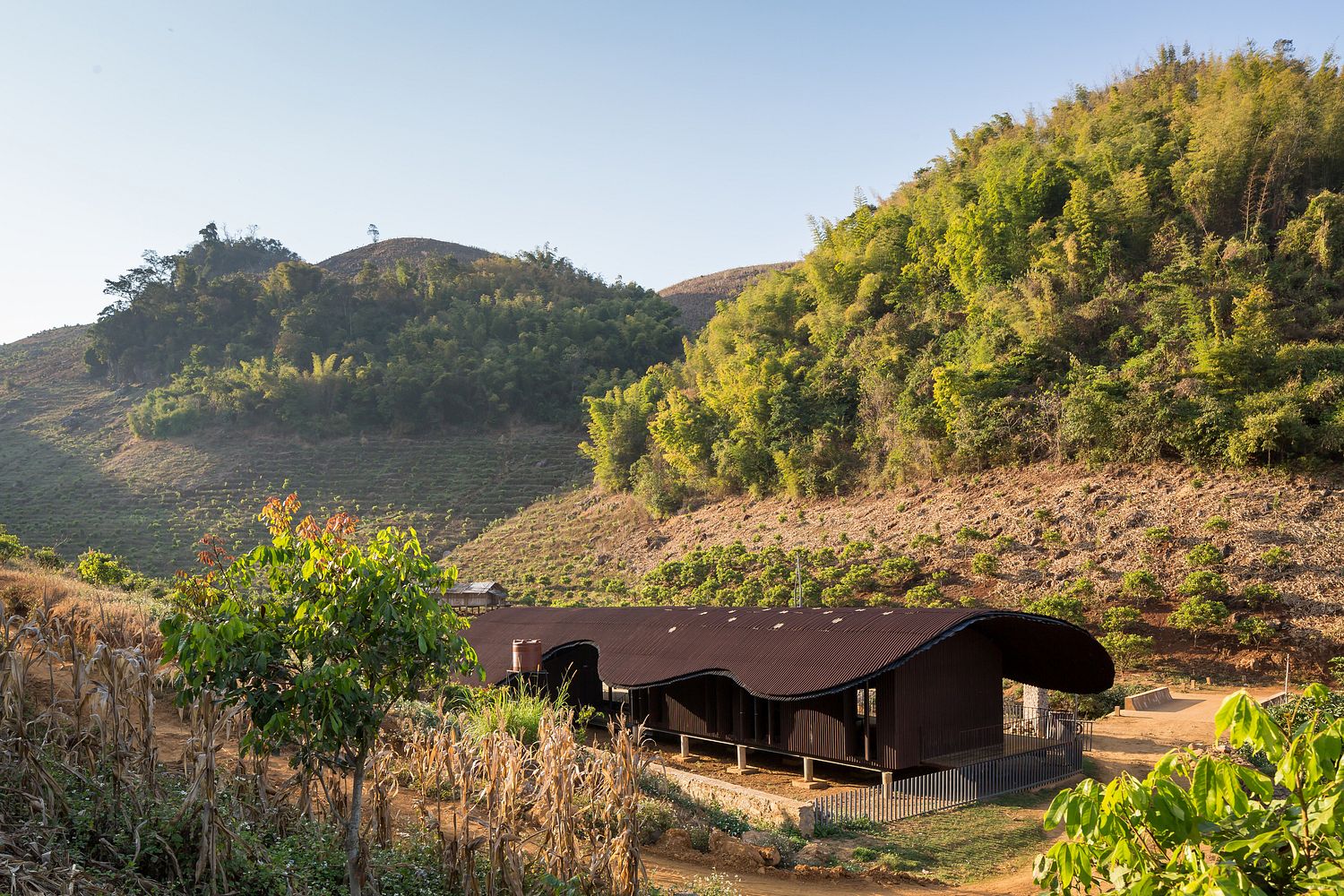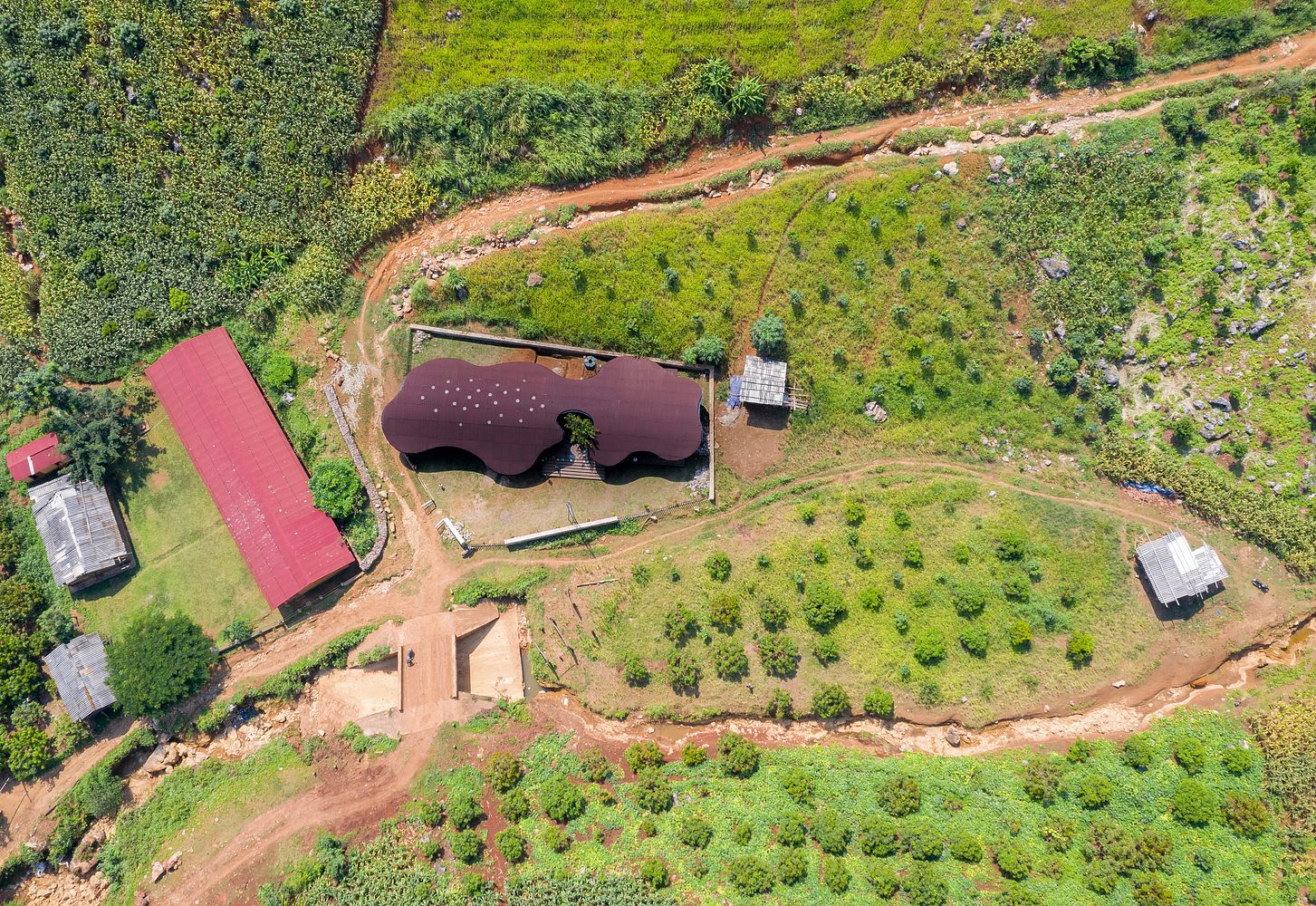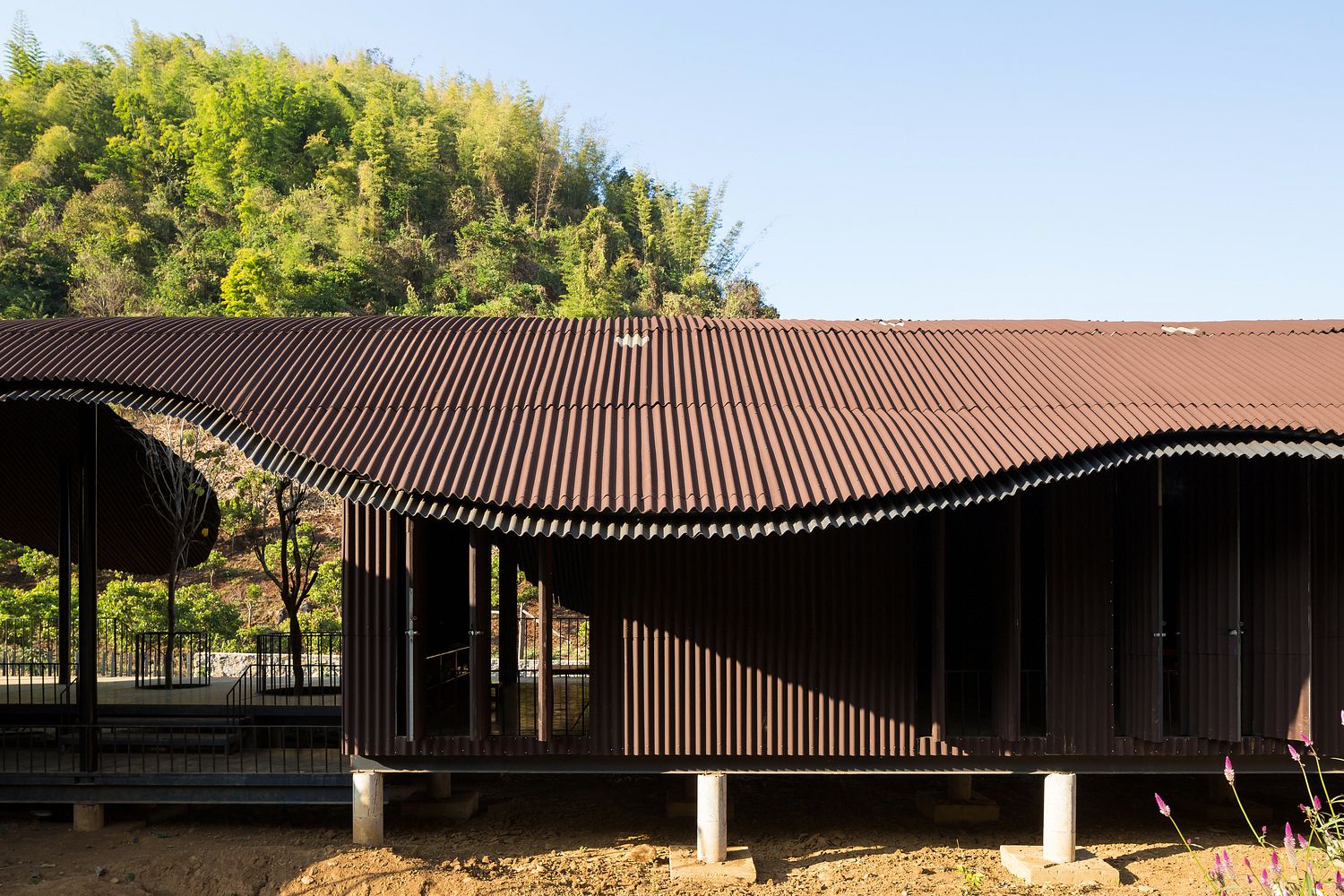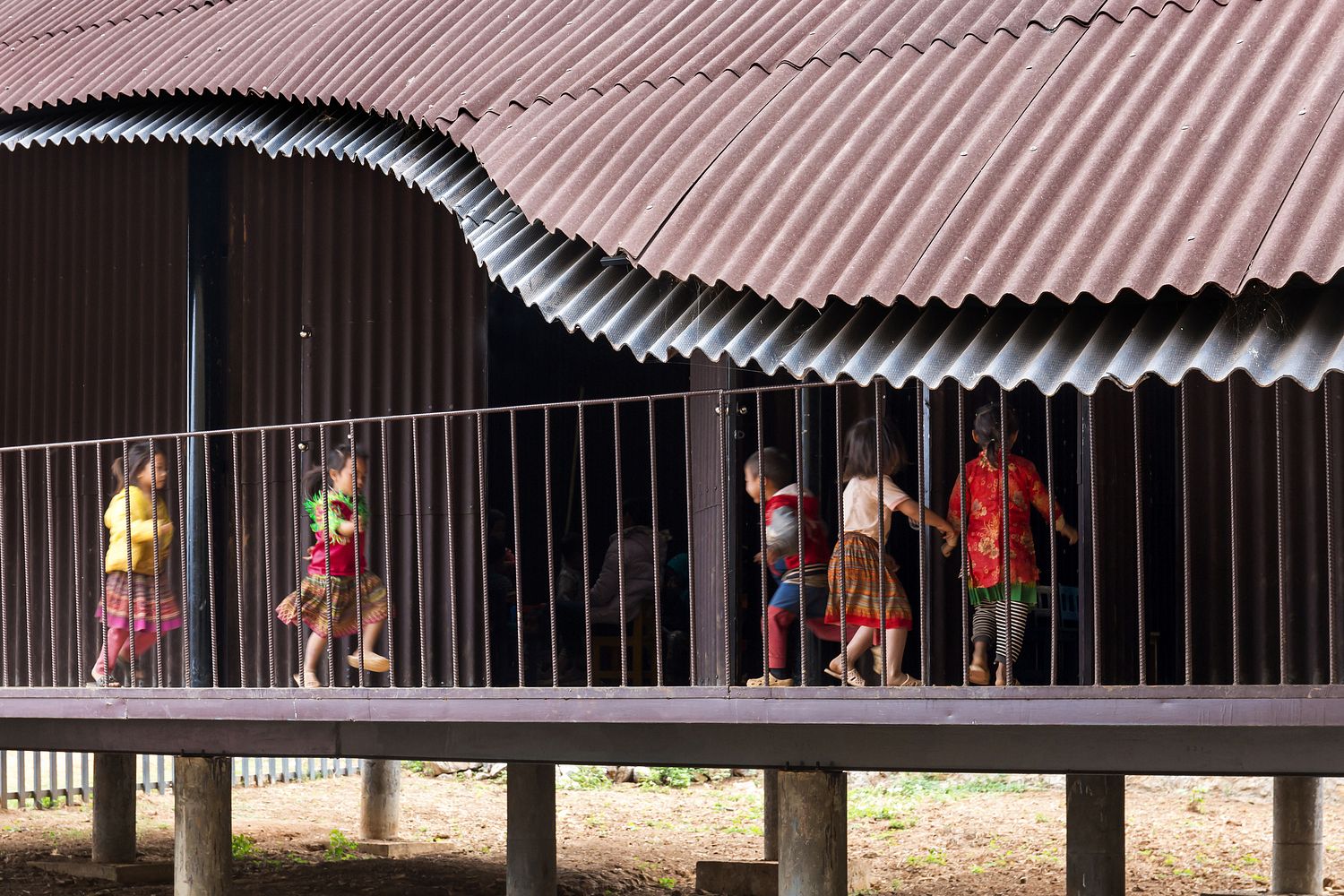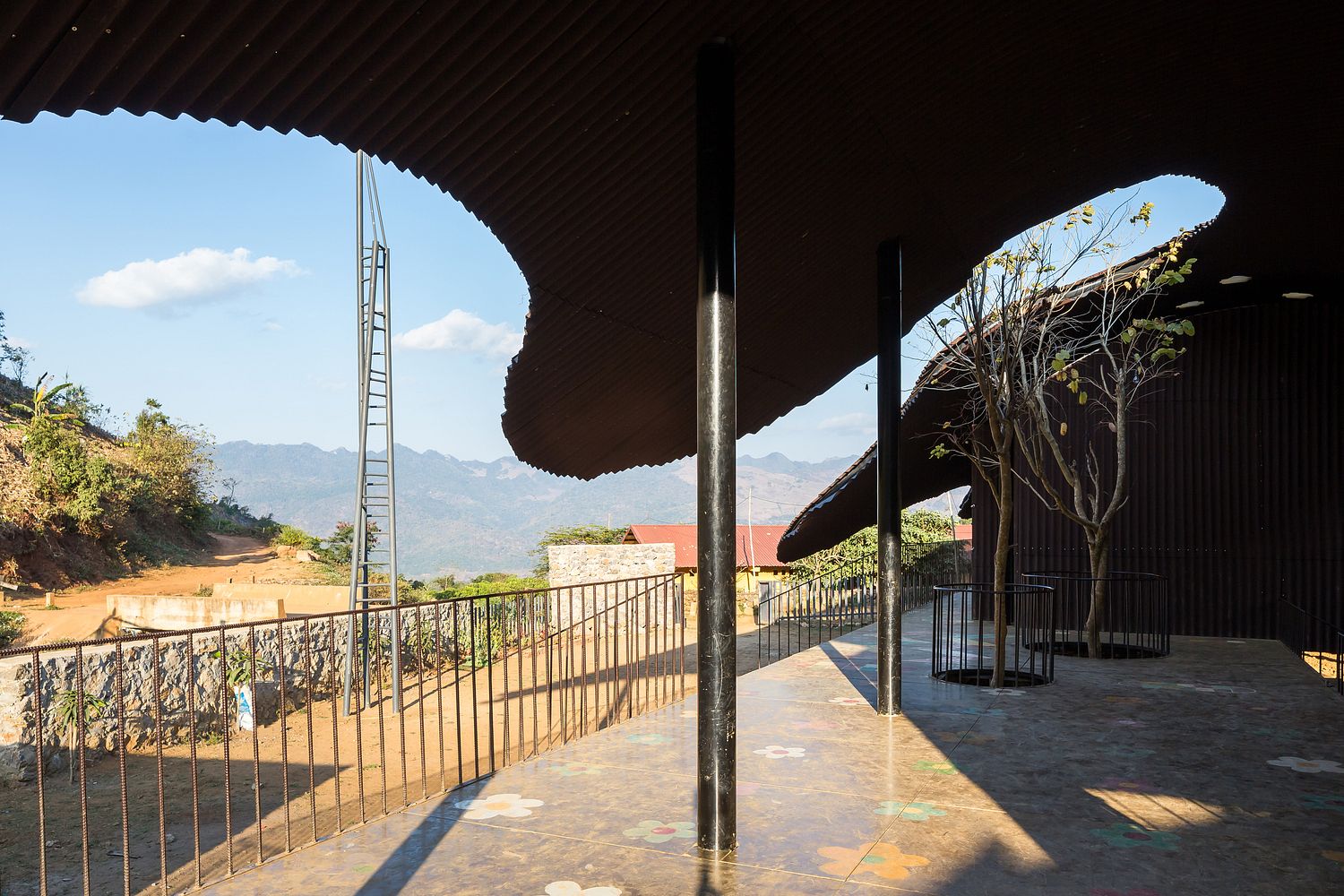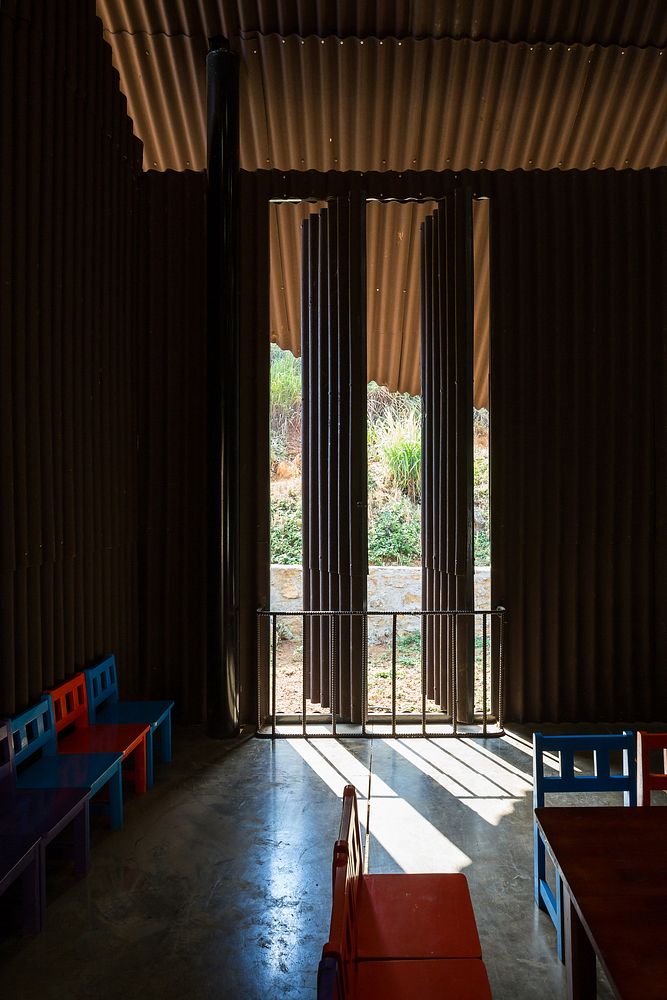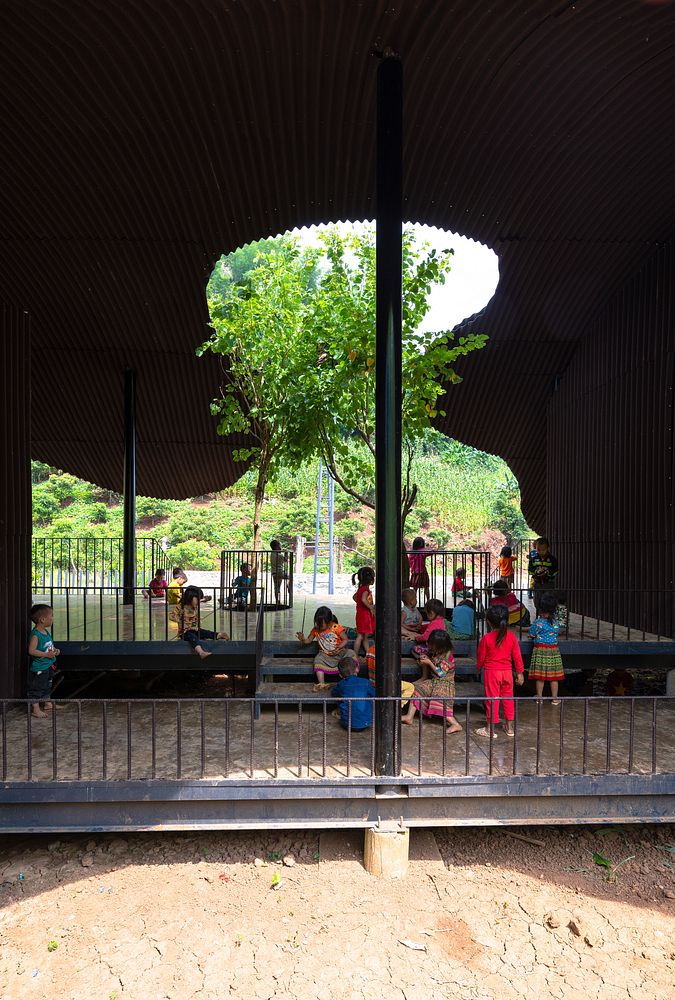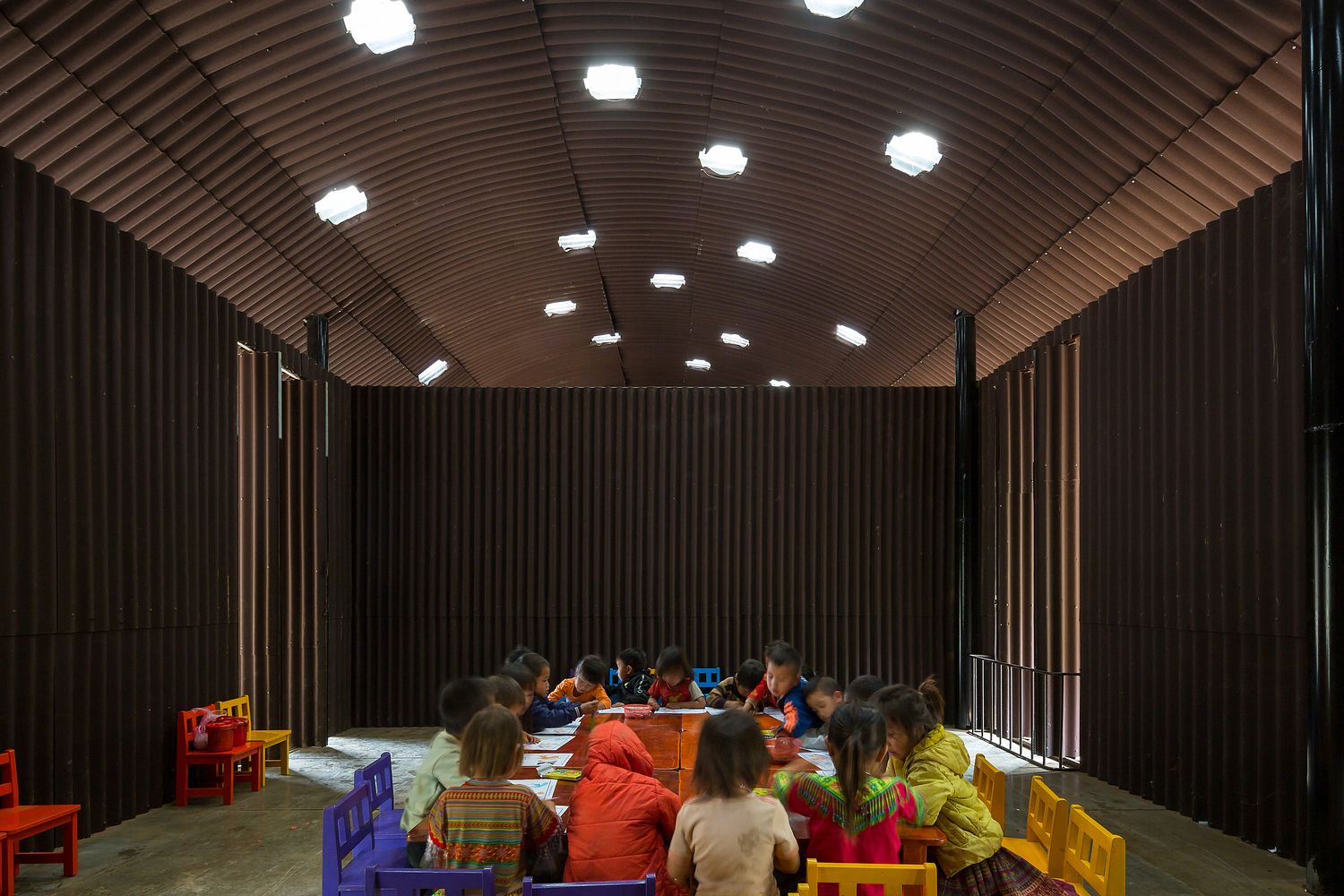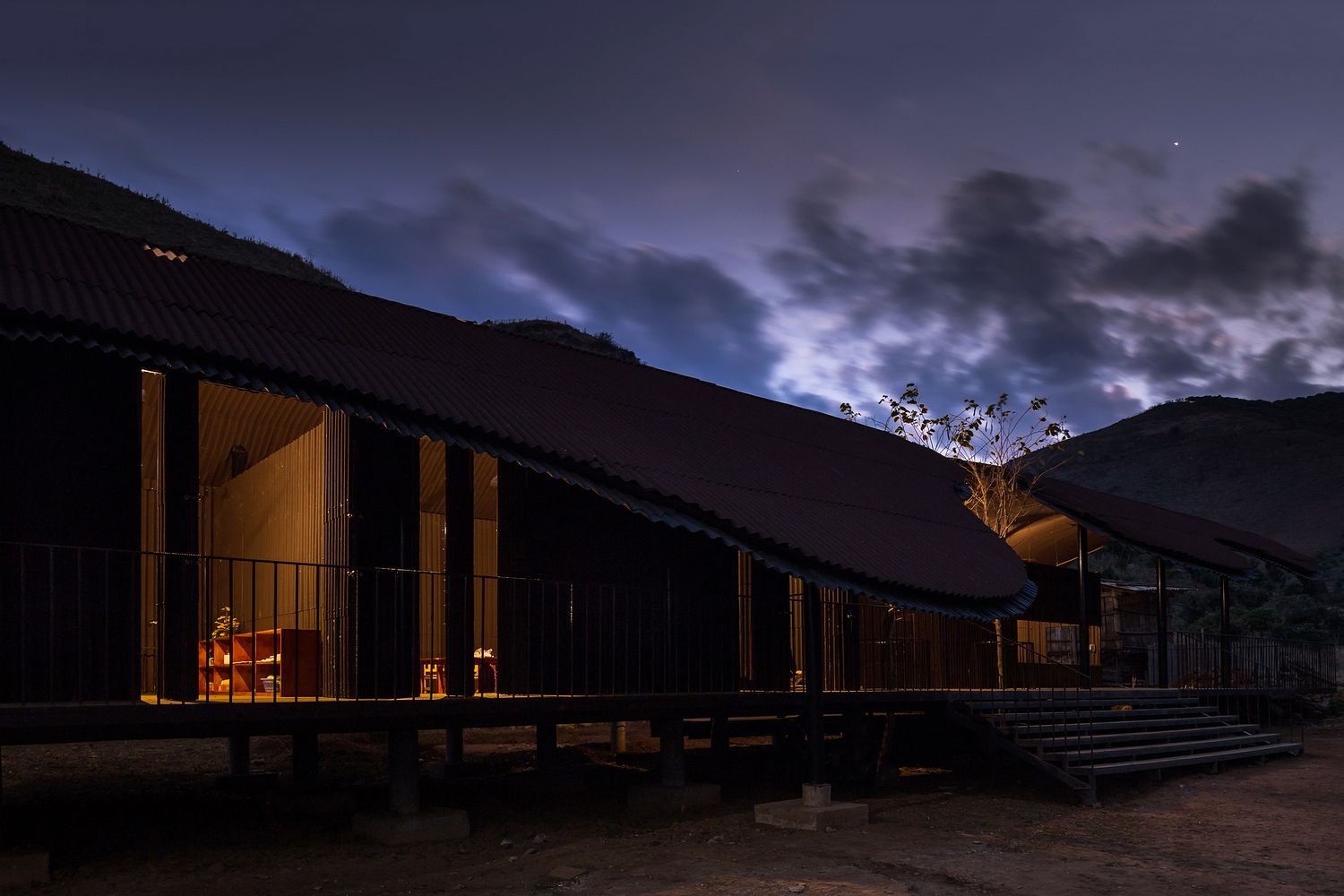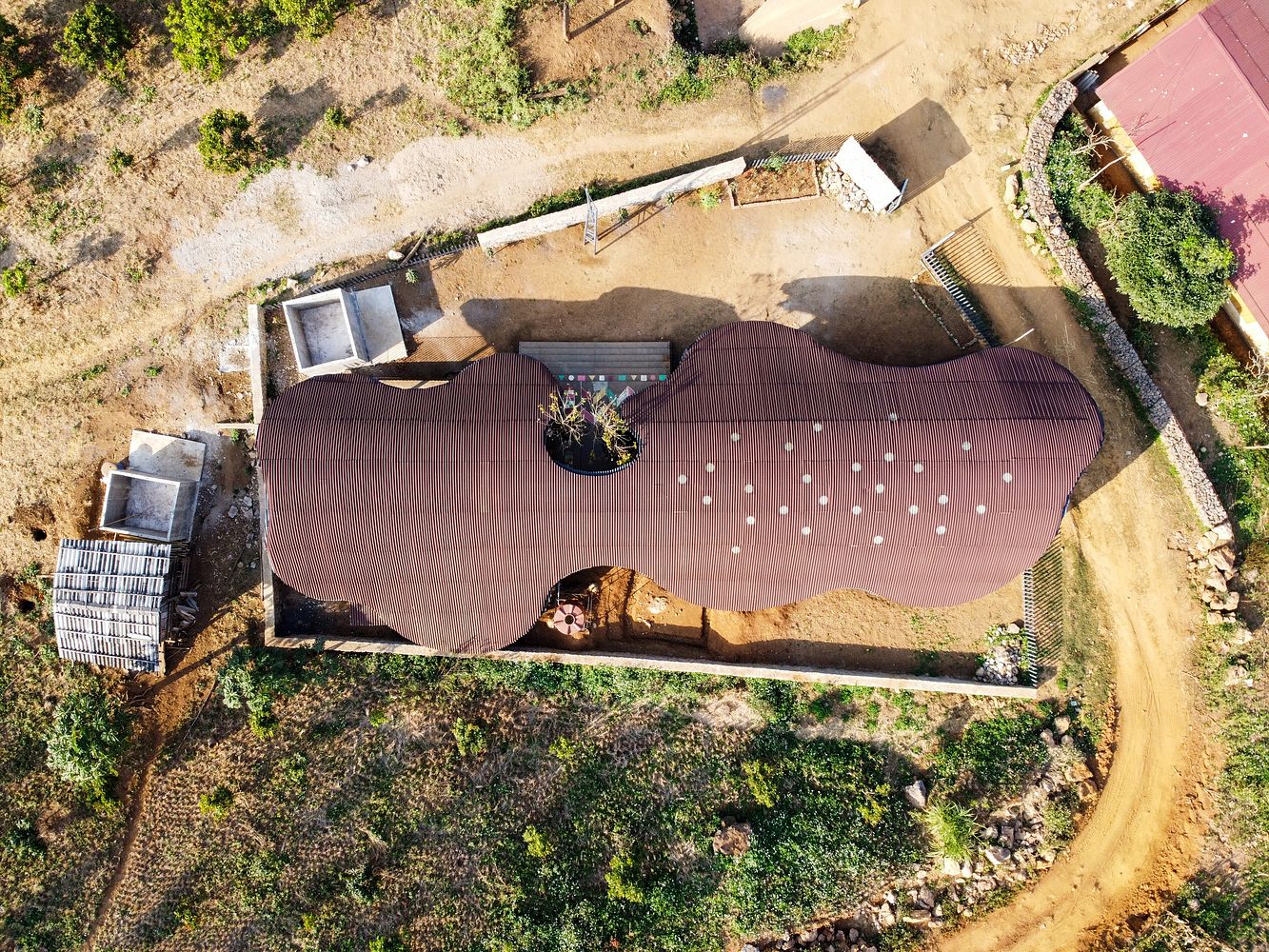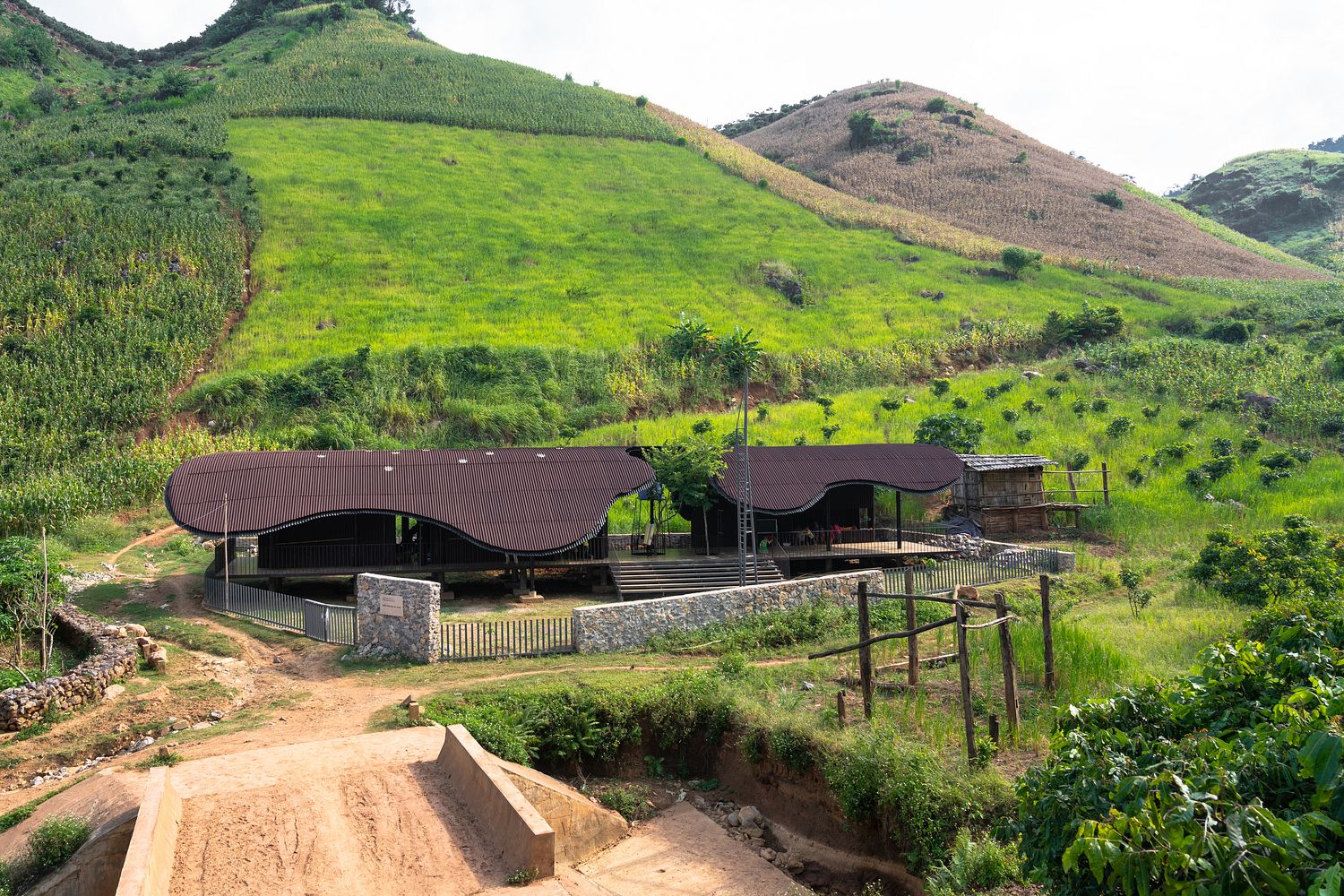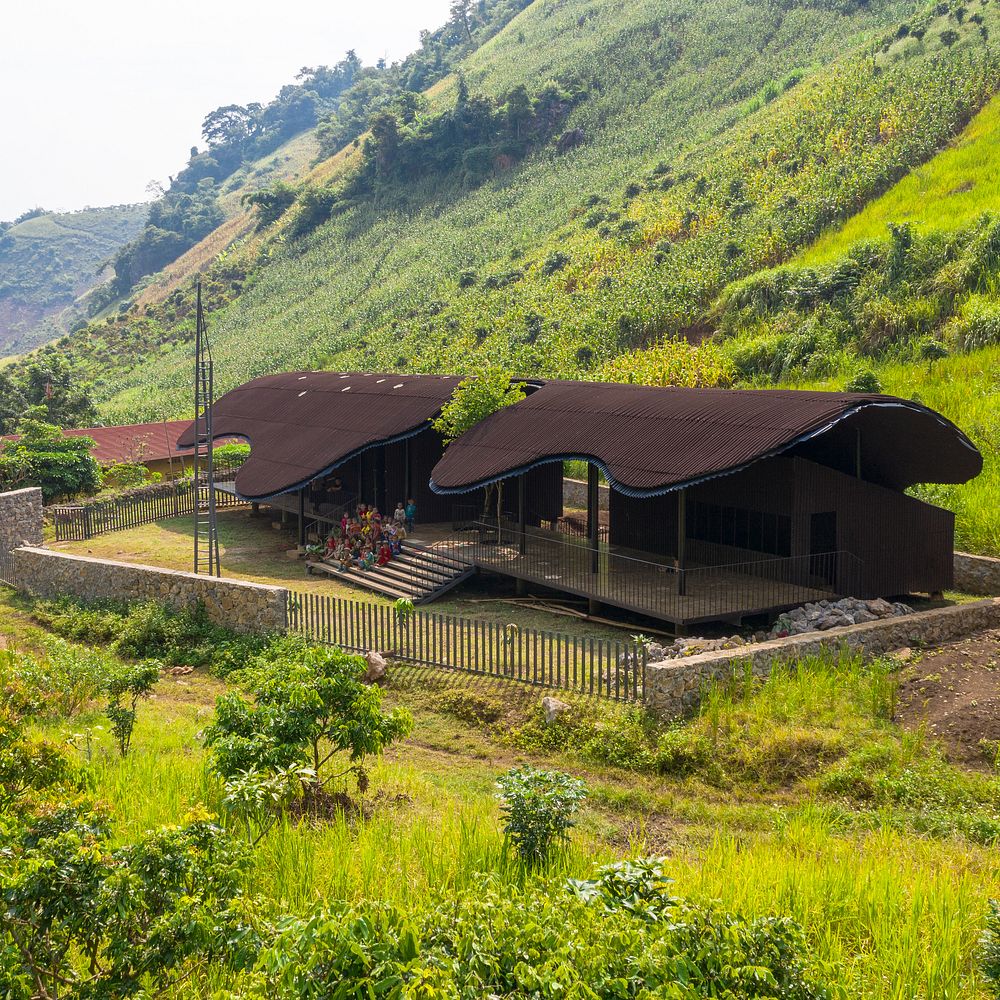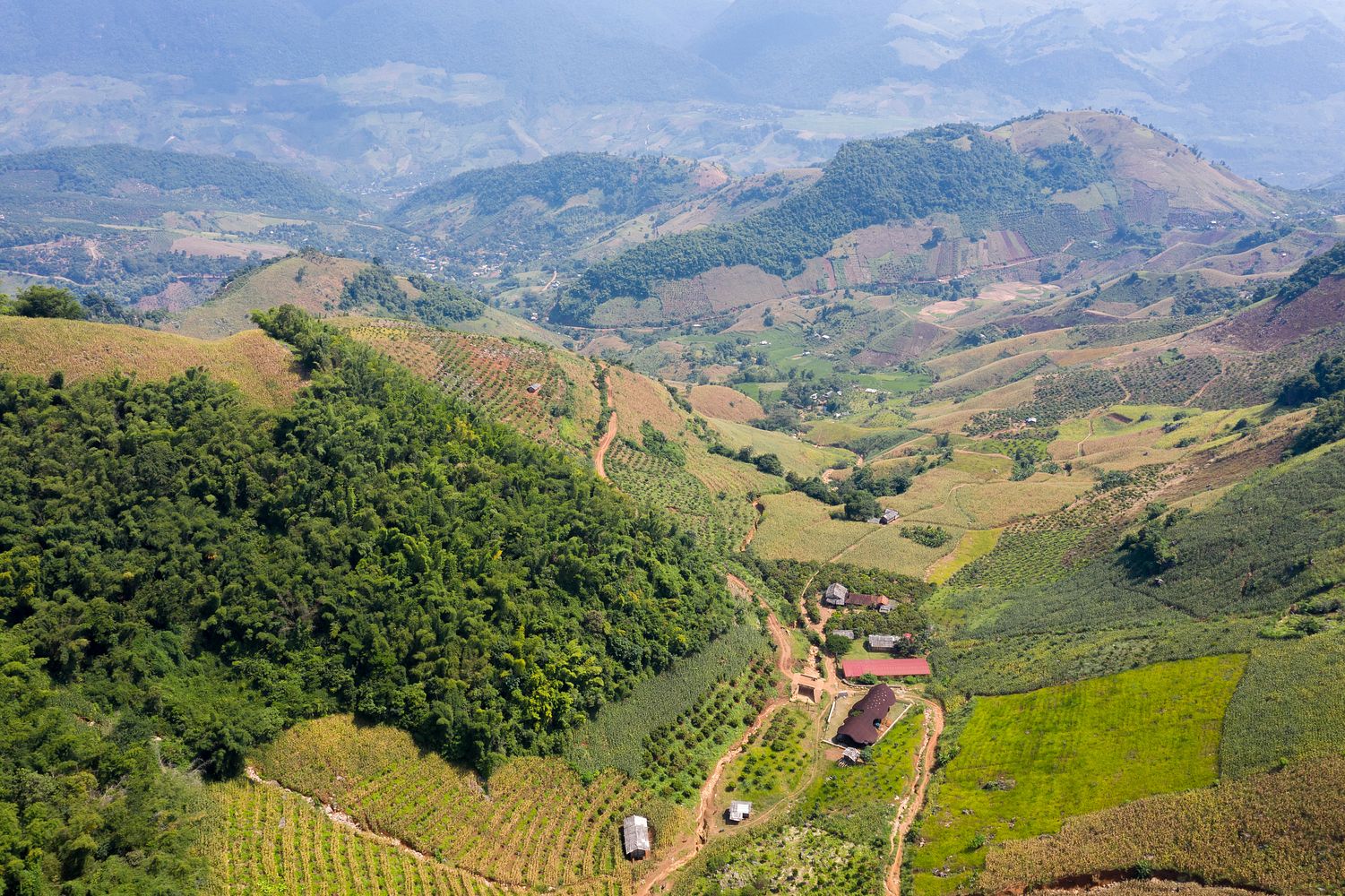 [Photos by Trieu Chien and Hoang Le via ArchDaily]