While some students in Saigon bemoan slow internet that hampers their distance education at home, there are communities in Vietnam's remote areas whose only school can barely withstand the elements.
This project, called Dao School, resulted in two brand-new classrooms for primary school students in Lao Cai Province and is a bright spot in the recent dreary news cycle. The school construction initiative was organized by the Vietnam Sustainability Social Enterprise (VSSE), funded by sponsors and executed by the creative minds at 1+1>2 Architects in 2019, according to the firm's Facebook page.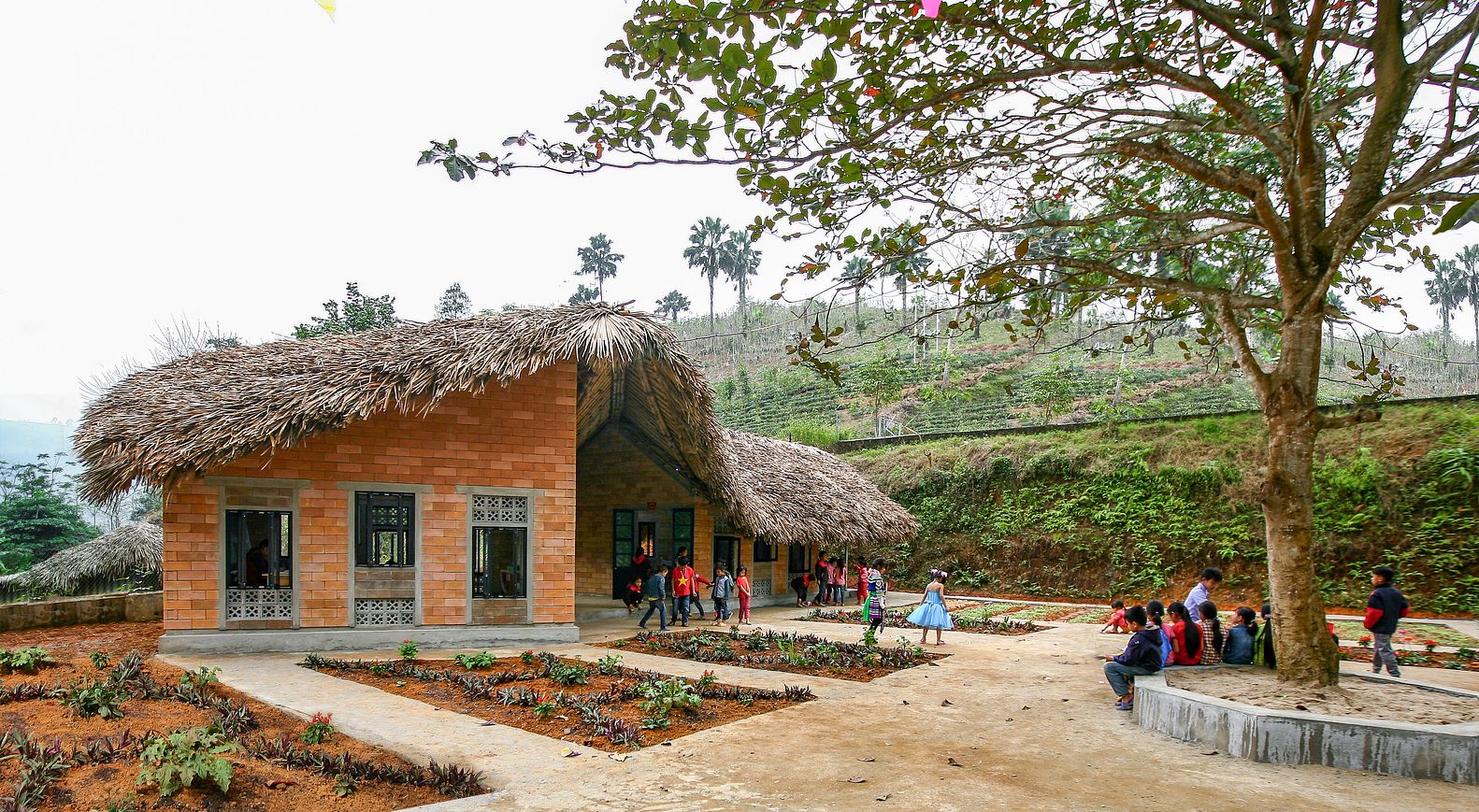 The classrooms were built on a 50-square-meter lot in Xuan Hoa Commune of Bao Yen District in the mountainous northern province for a fourth-grade class of 10 and a fifth-grade class of 10. This year, the Xuan Hoa 2 Primary School has a class size of 78, comprising students from Grade 1 to 5, reports ArchDaily.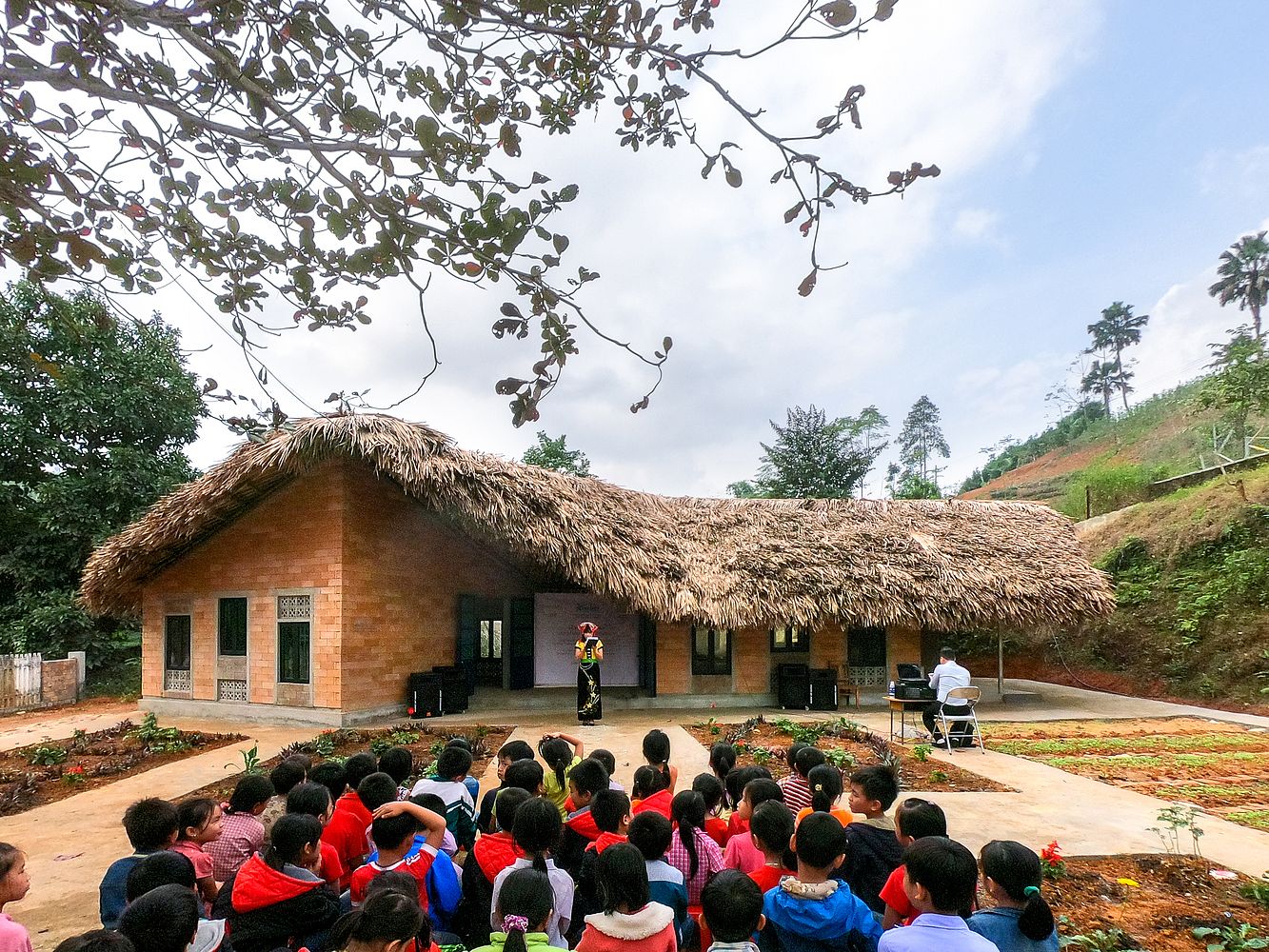 The building was constructed from local materials, featuring earth-block walls and a palm-leaf roof reinforced with steel. The classrooms are joined by an open and sheltered corridor, with two bathrooms and an outdoor washing area.
According to 1+1>2, all the school children are members of ethnic minorities, including Tay, Nung, Dao and Mong. Their previous classrooms were ill-maintained and -constructed, posing dangers to teachers and students. "The building is very vulnerable and close to a collapse of the wood structure, as [it is] badly damaged and [has] badly repaired joints," the architects noted regarding the school's past condition.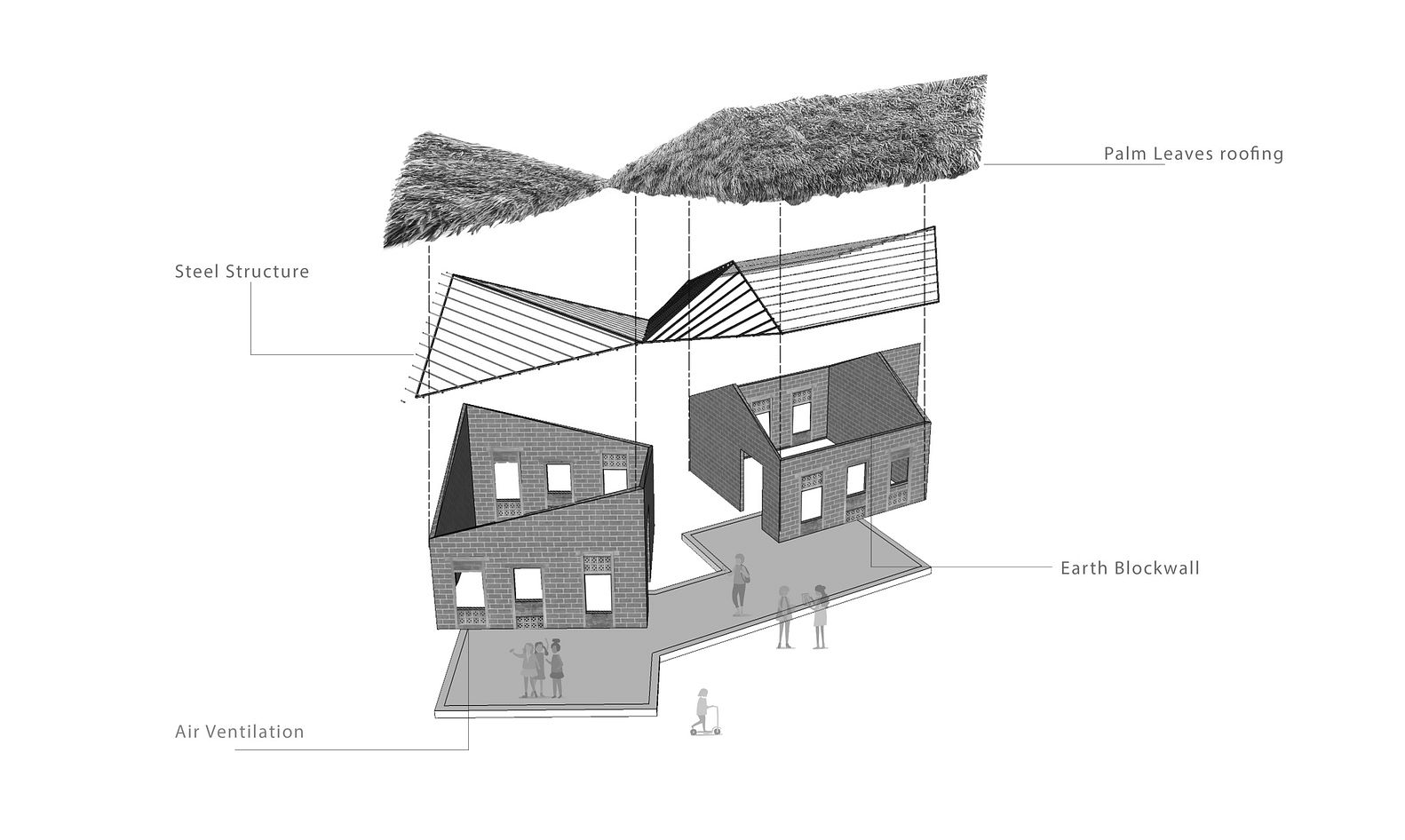 Under the new structure, students now have a new studying space outfitted with good lighting, improved desks and proper ventilation.
Have a closer look at Dao School below: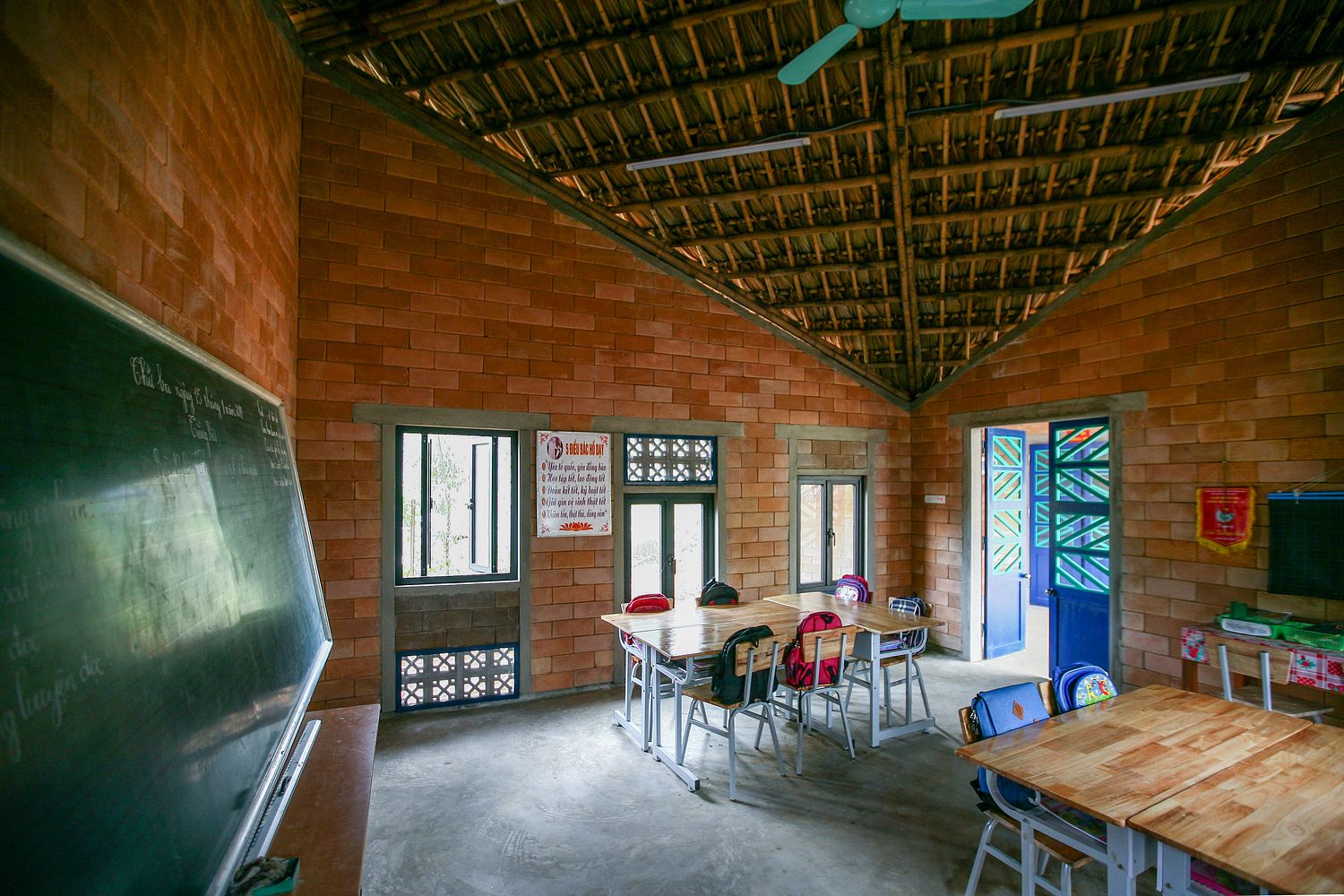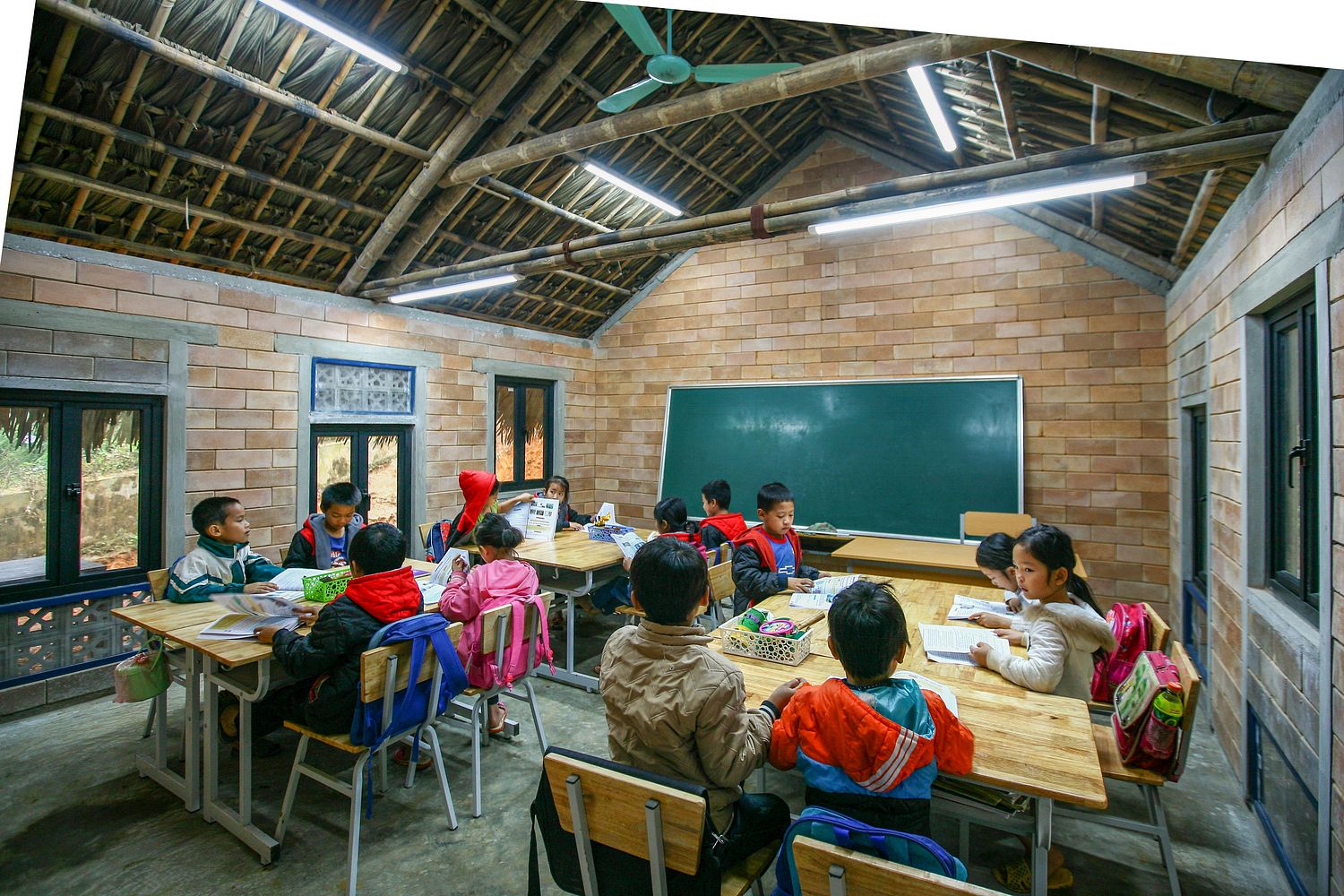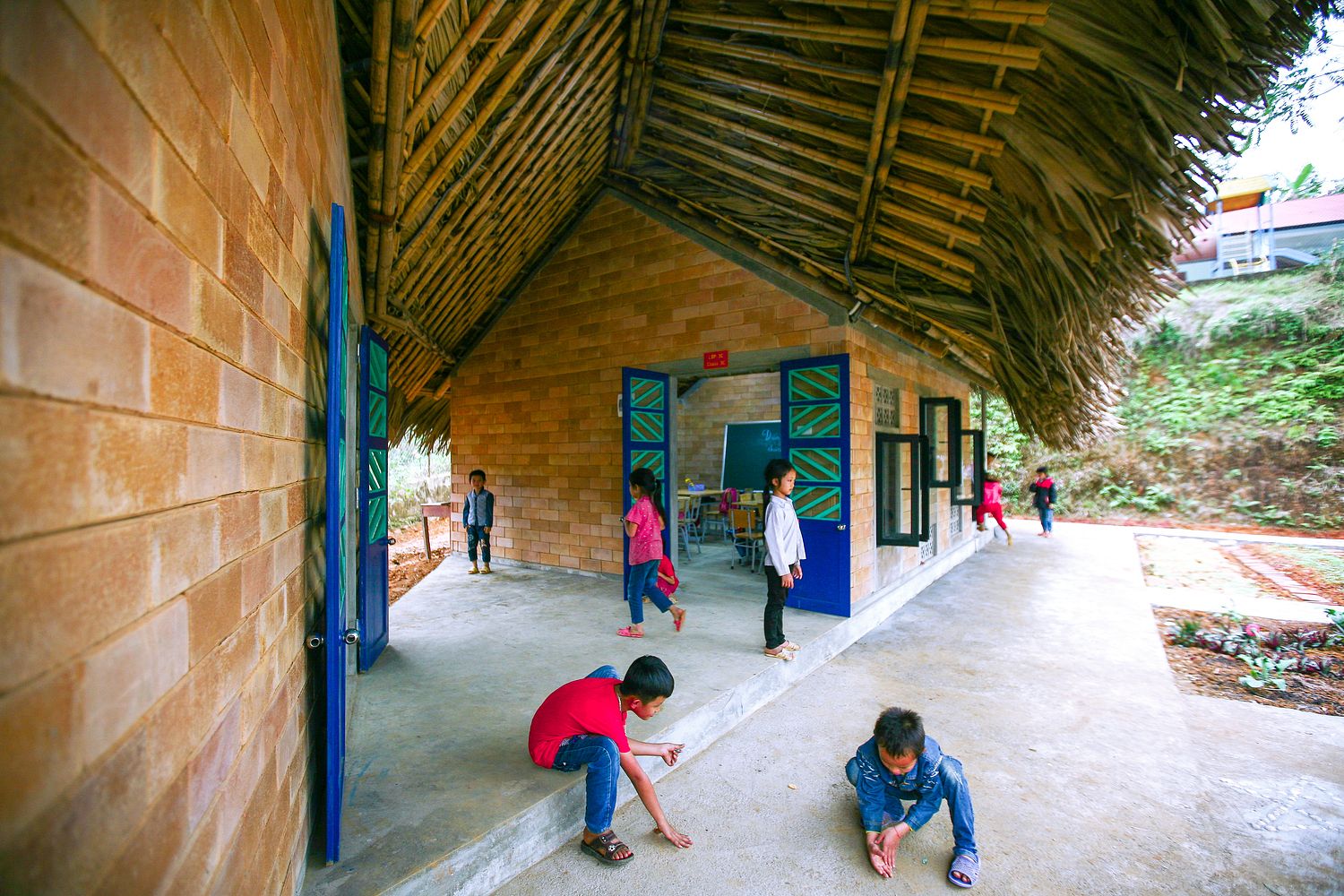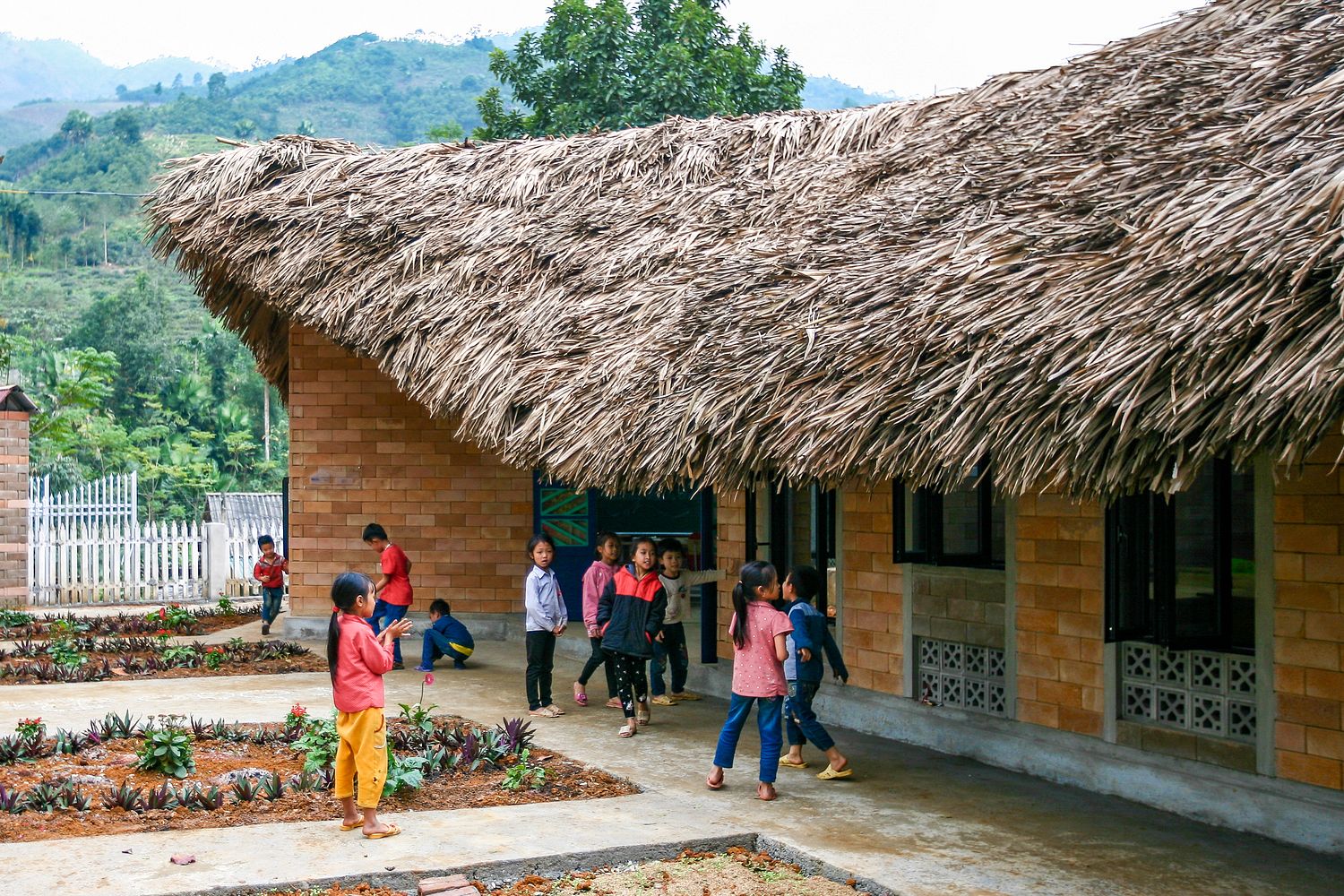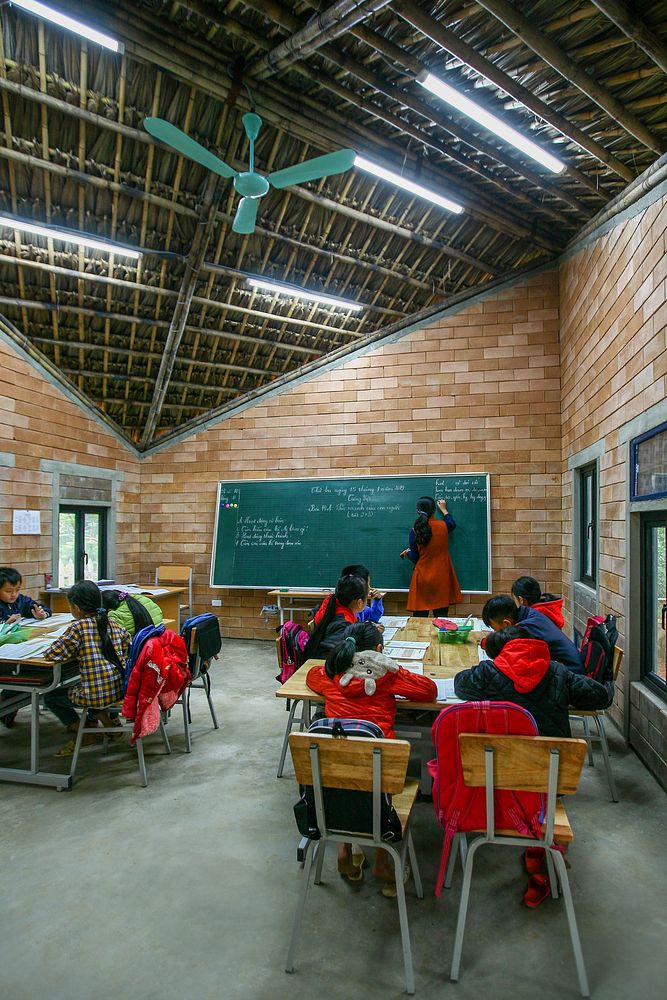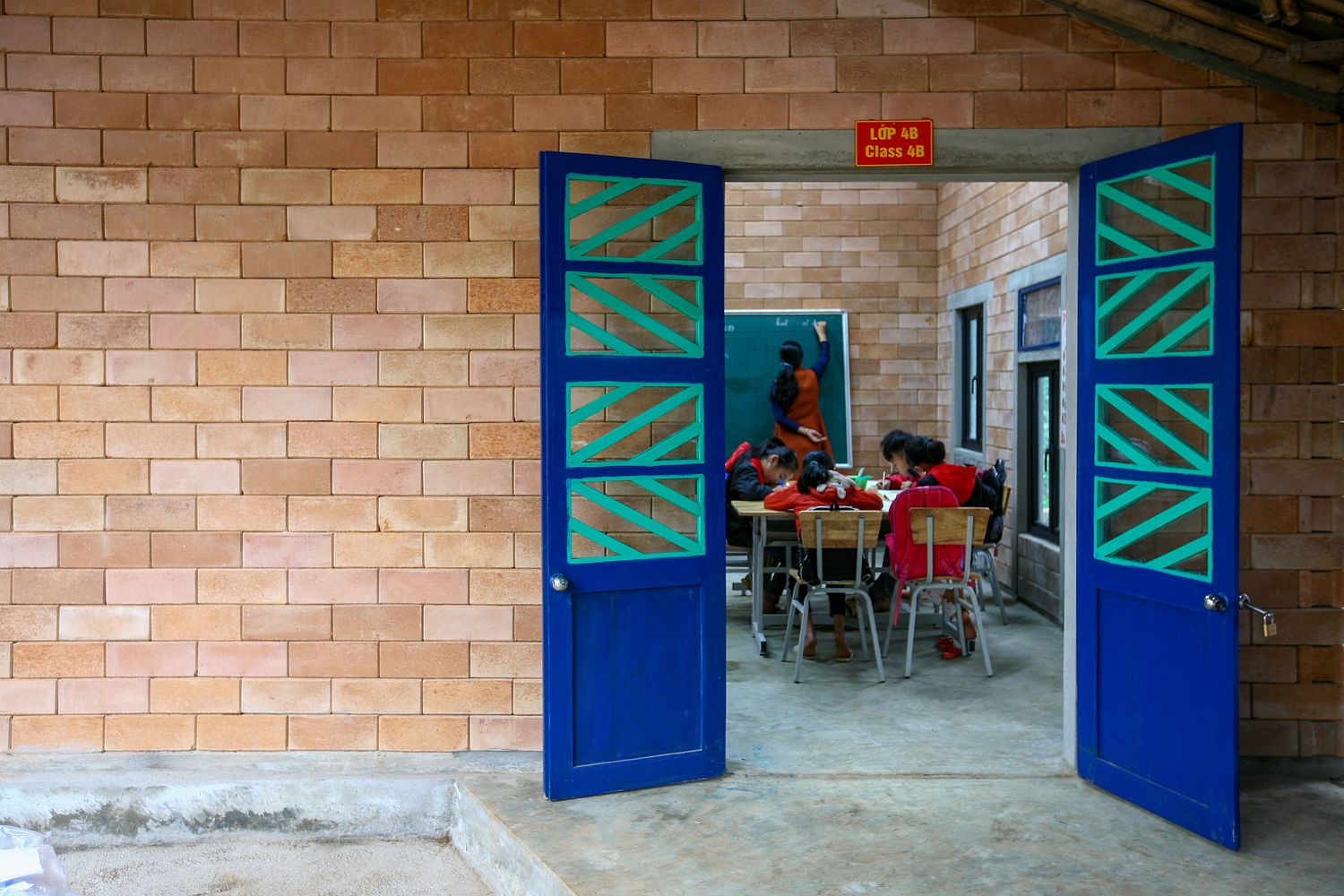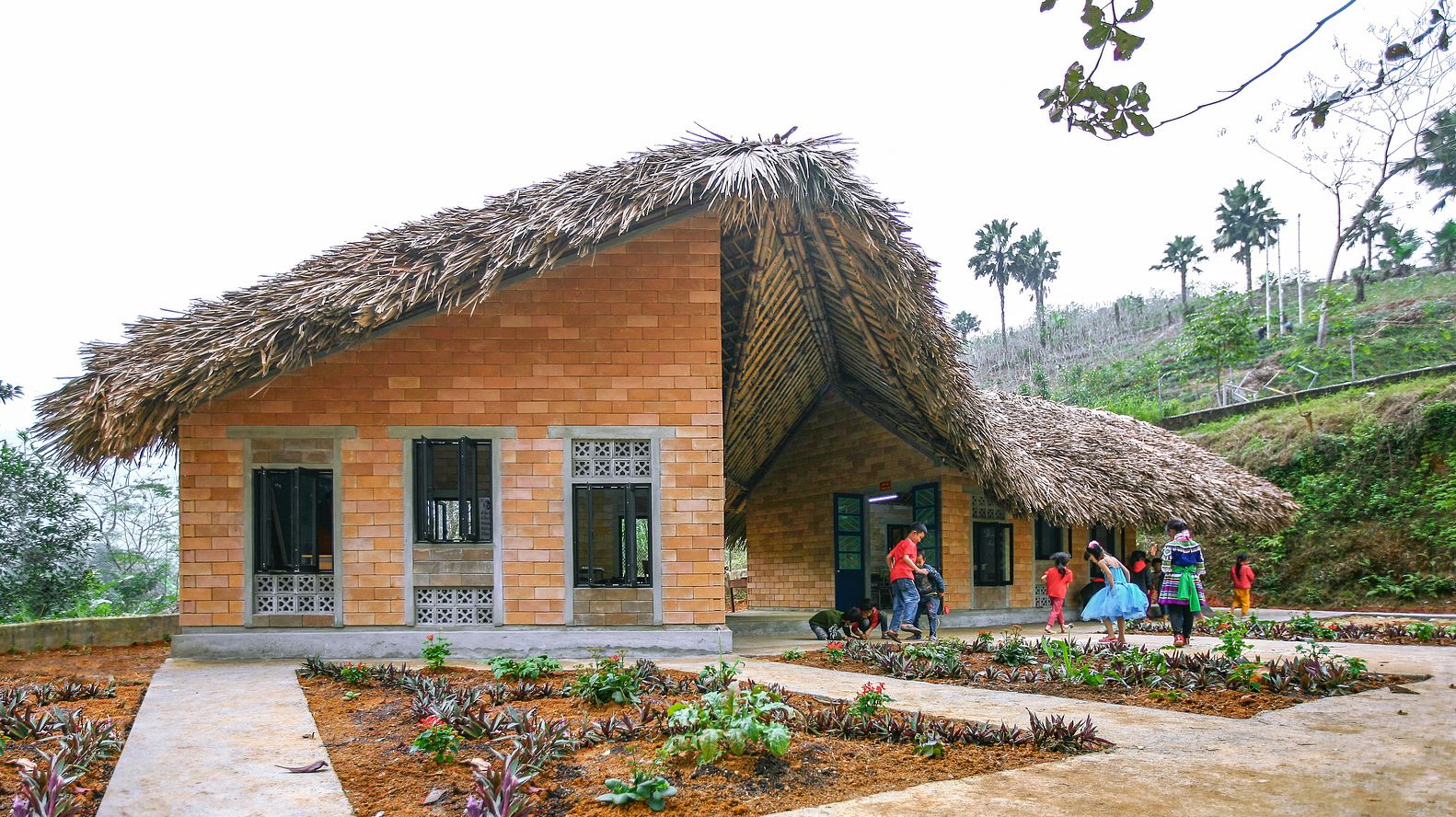 [Photos by Son Vu via ArchDaily]