Have you ever seen roof tiles and thought they would make for a great building?
H&P Architects certainly has, as evidenced by their Ngói Space structure in Hanoi highlighted by ArchDaily.
The 510 square-meter building sits prominently on a corner and features space for a cafe, mixed-use facilities and an exhibition area.
According to the architects, they merged two primitive shelters, a tree and a cave, in their design, with the exterior facade presenting the appearance of the large roof of a communal home. "In making a Roof, Tile presents a natural option since it is a material familiar to most Vietnamese people, yet used unusually (as walls, curtains) in an extraordinary space to produce a special different effect [sic]," they write.
The building also points to a potentially more sustainable method than traditional construction, as roofing materials are generally considered waste when a structure is demolished. Here, on the other hand, H&P specifically sought out such 'waste.'
"The Ngói space was created as an inspiring solution to reusing these memory-filled tiles. On a larger scale, it orientates users towards a sustainable tomorrow, from the perspective of reaching back to the past to recognize and rediscover the core and hidden values of the original space and use those values to create spaces of the future [sic]," the architects write in their project description.
Ngói Space can accommodate cafes on both the ground floor and the rooftop, while seminars and small exhibition can be held on the middle floors.
Take a tour of this unique design below: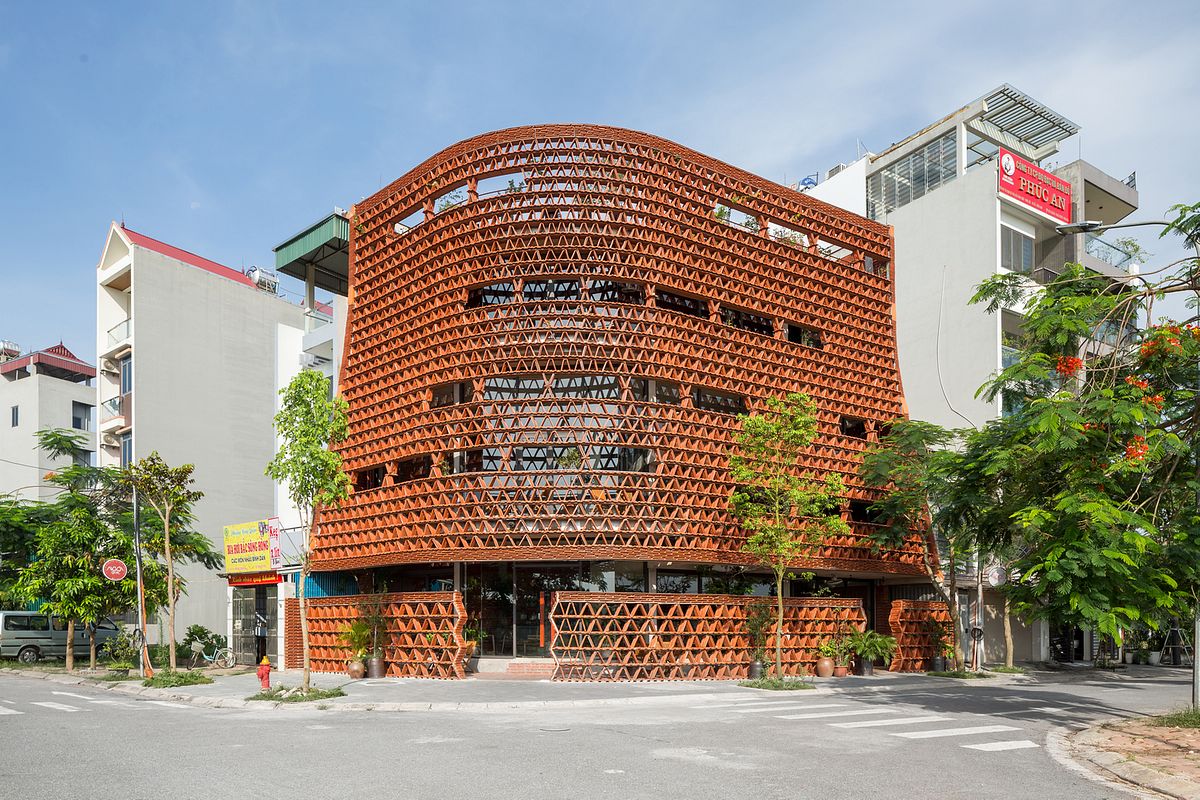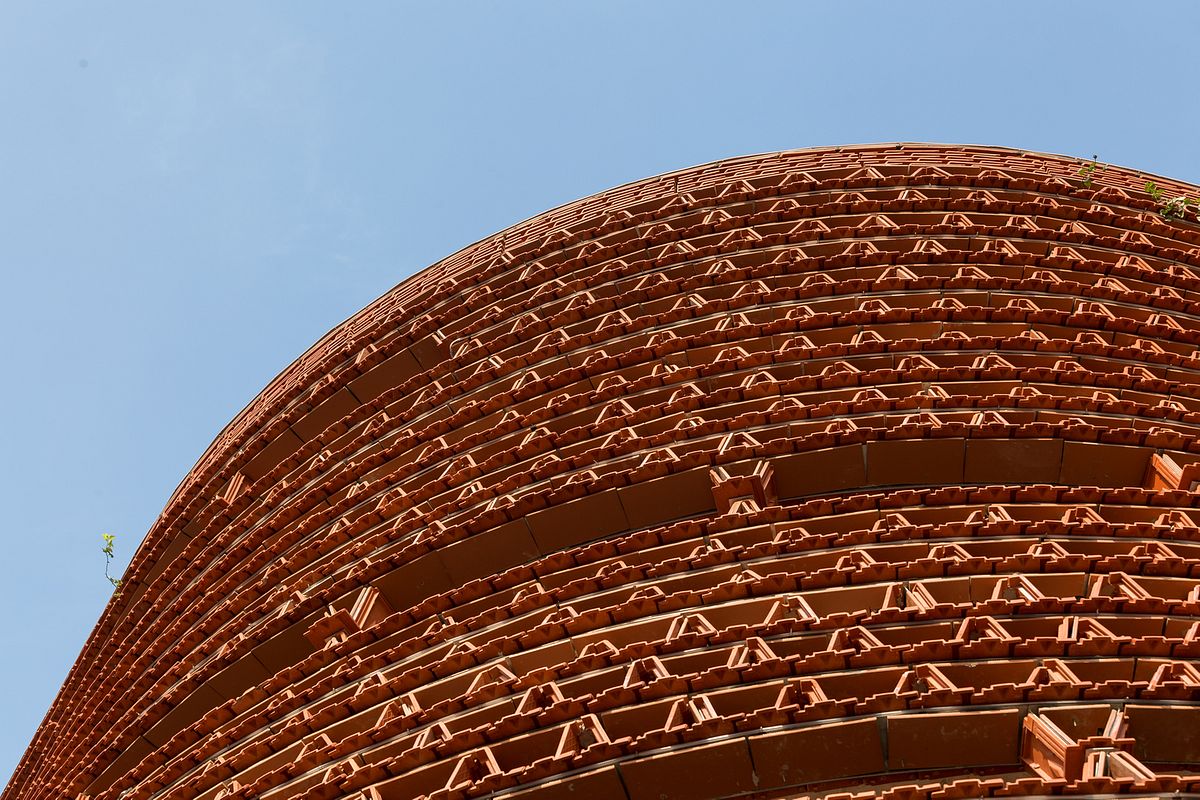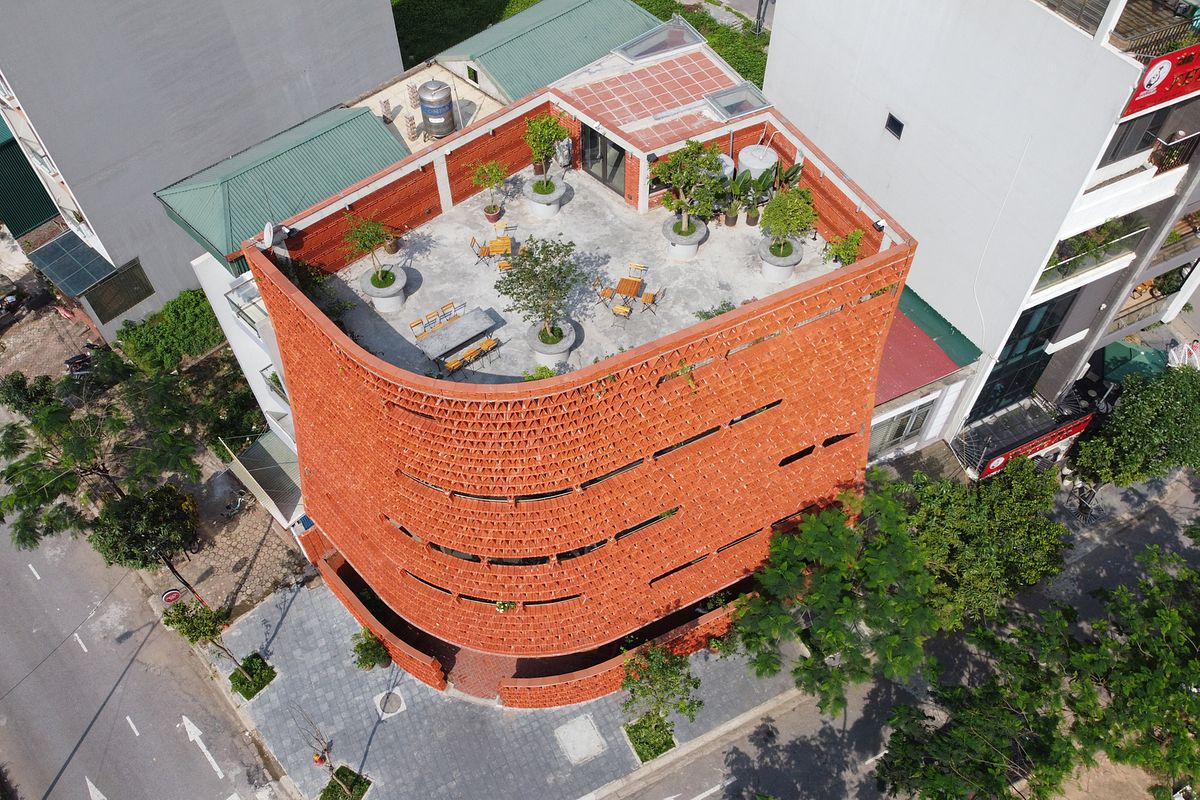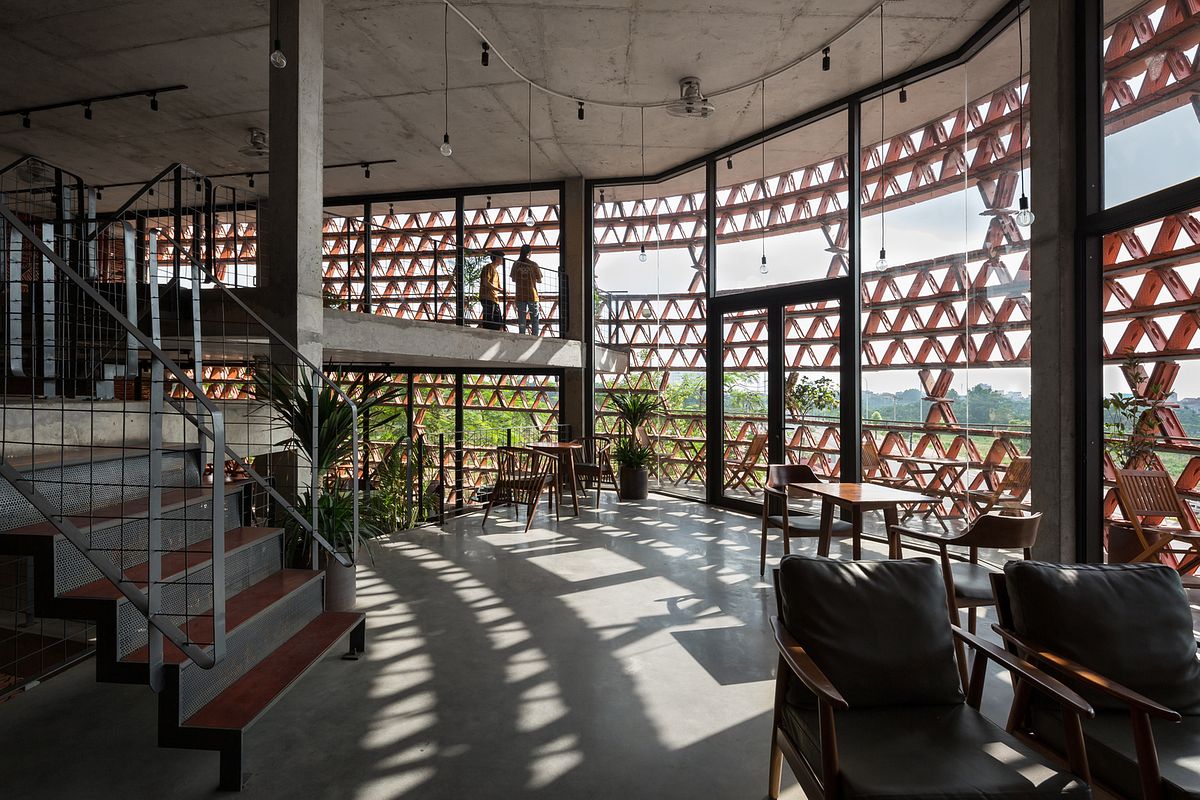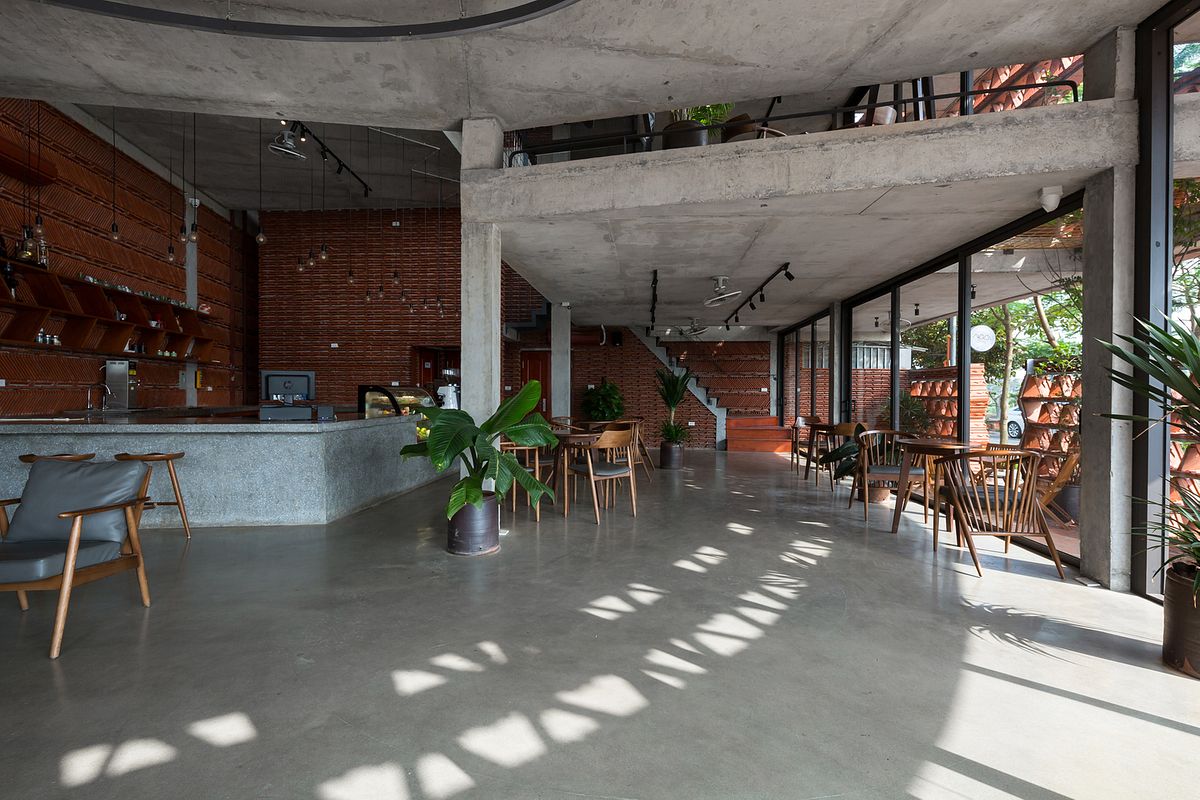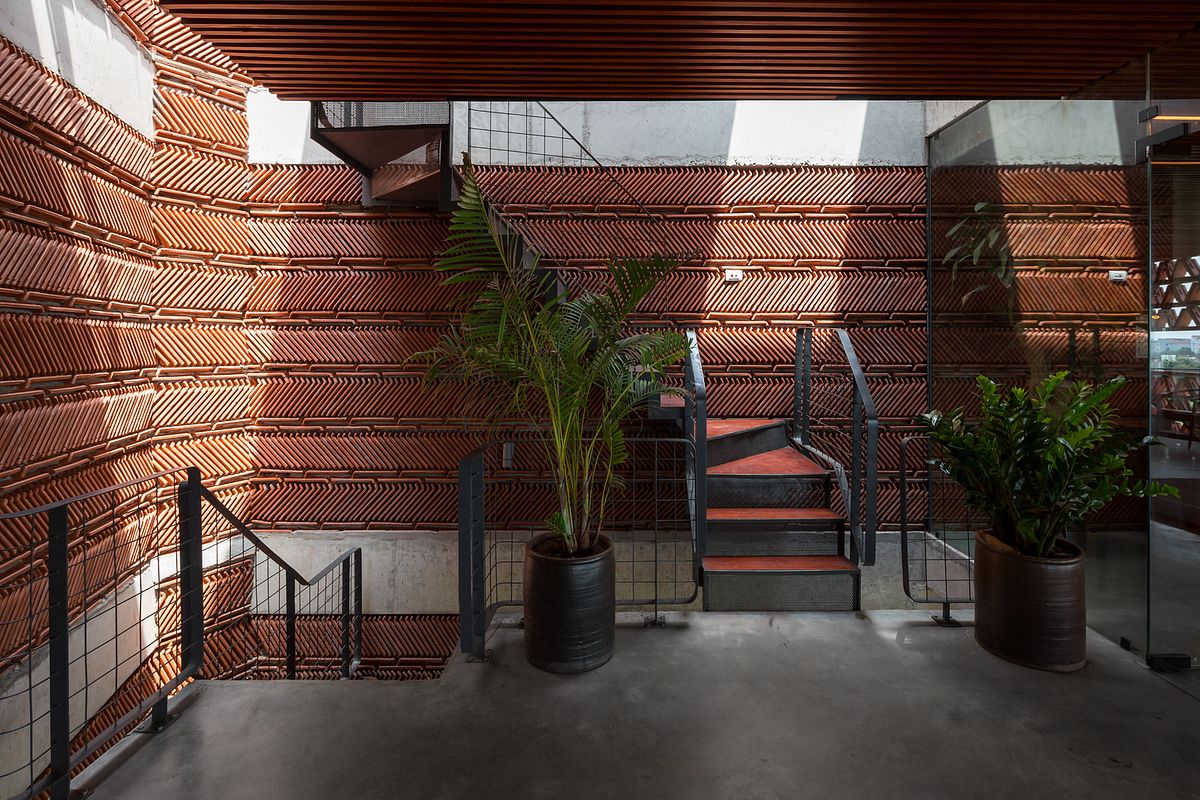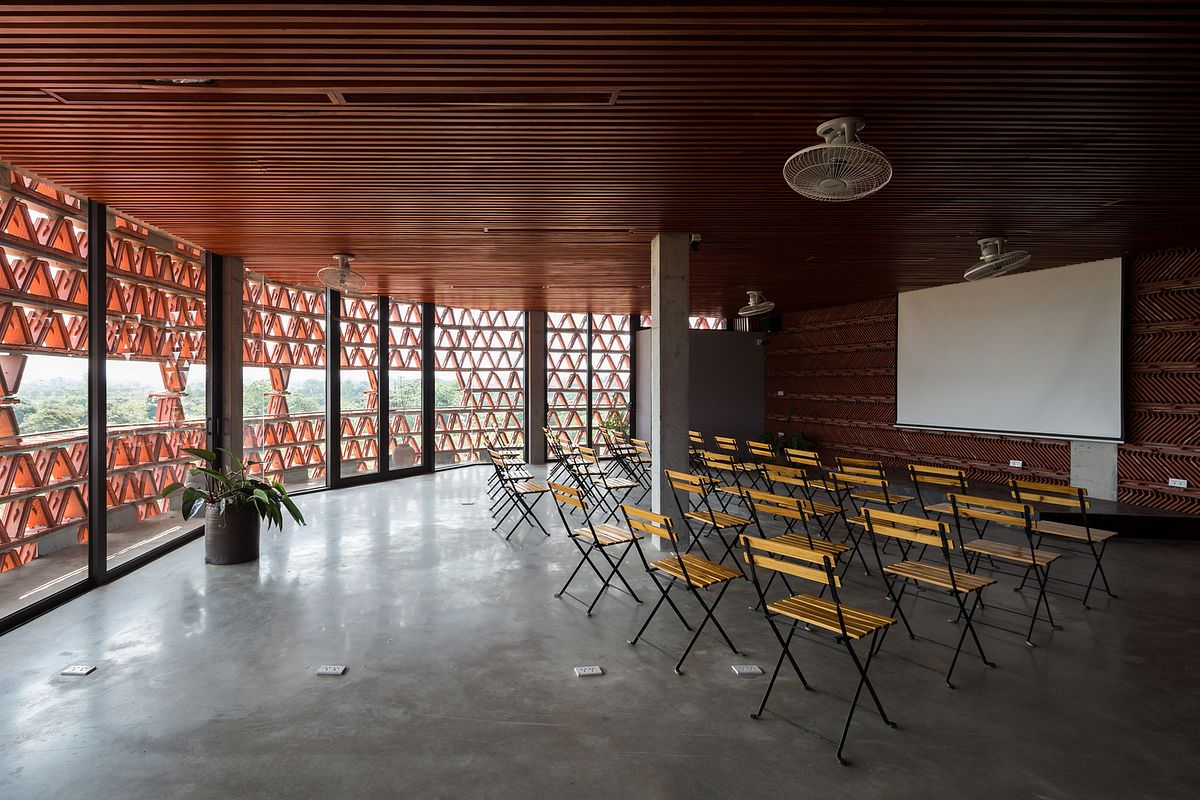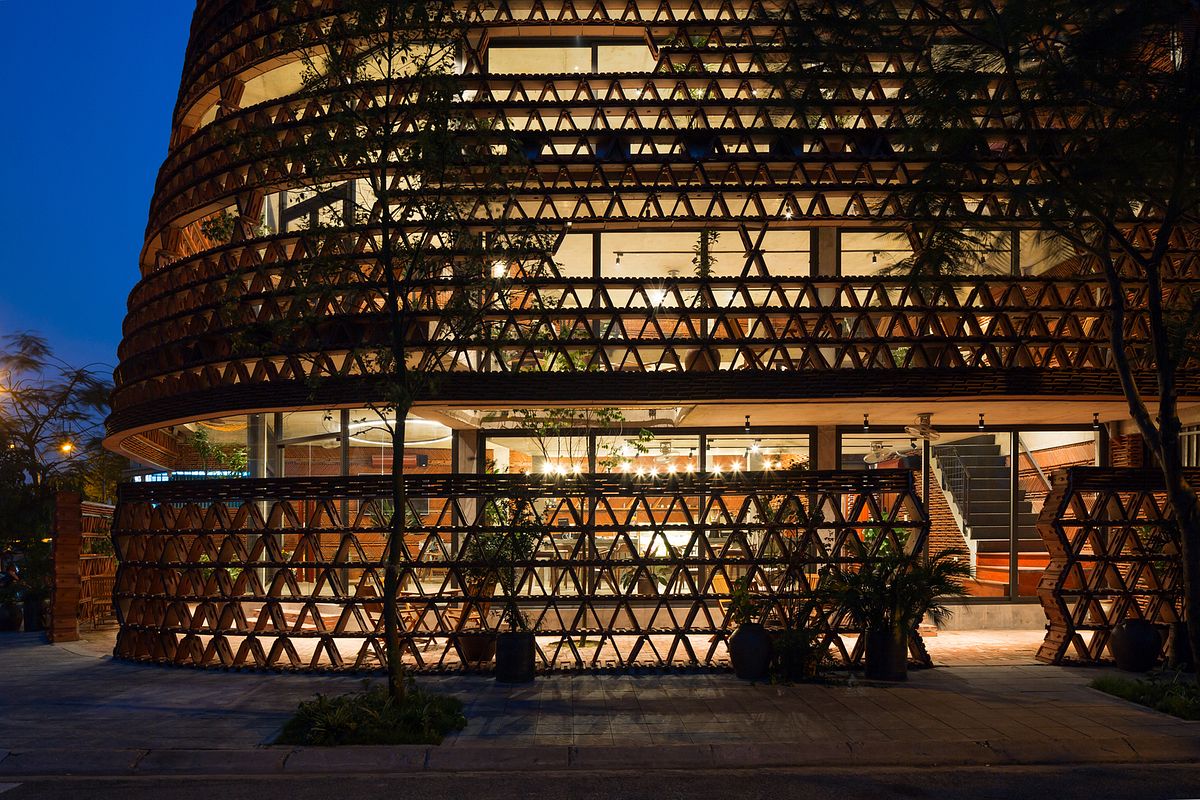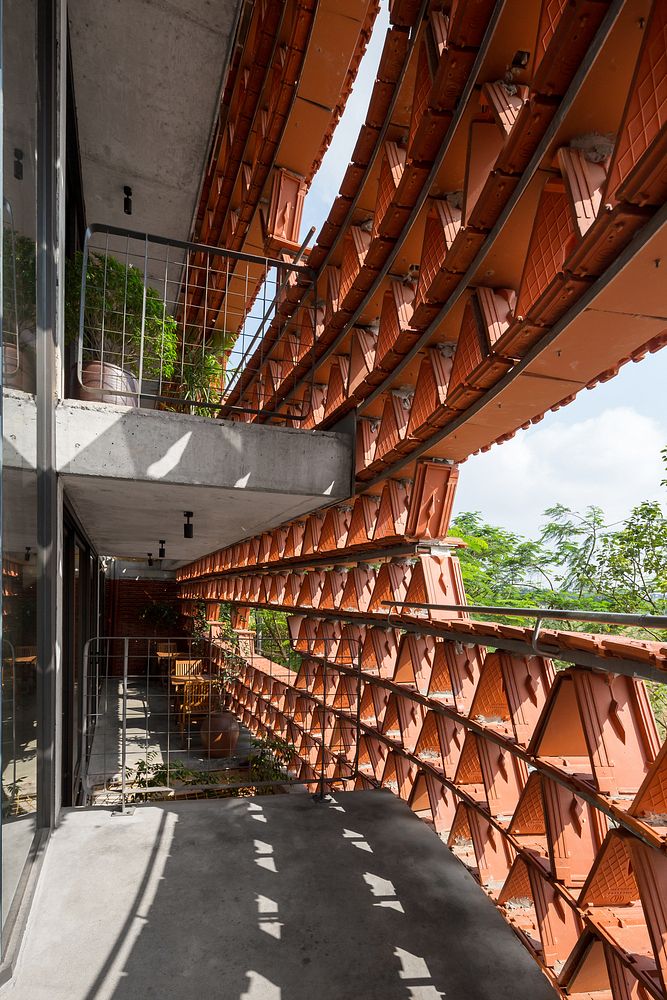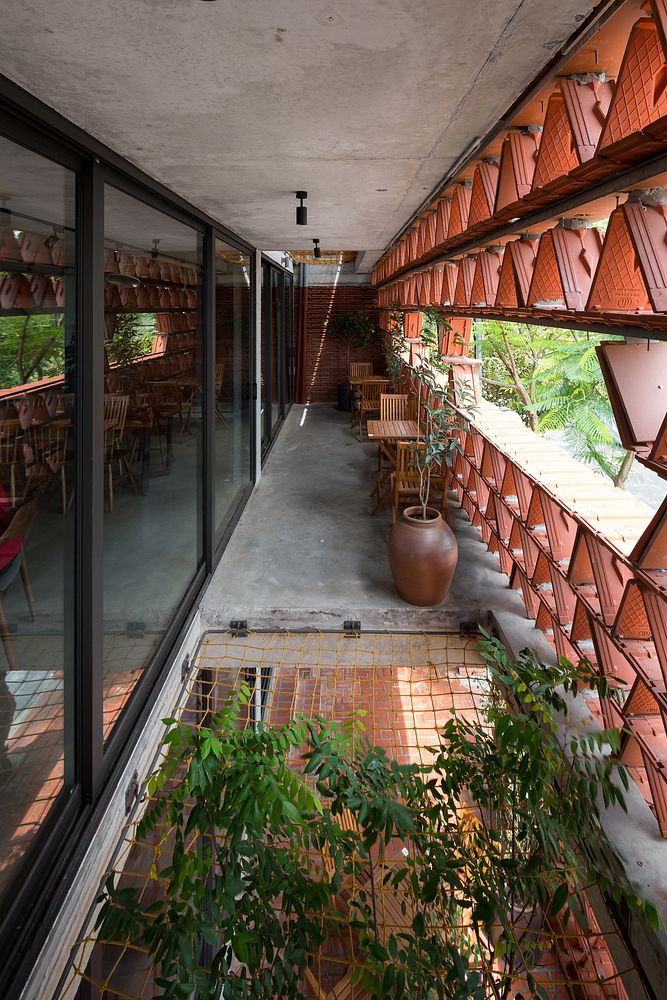 [Photos by Le Minh Hoang viaArchDaily.]