Who says a single person can't nest?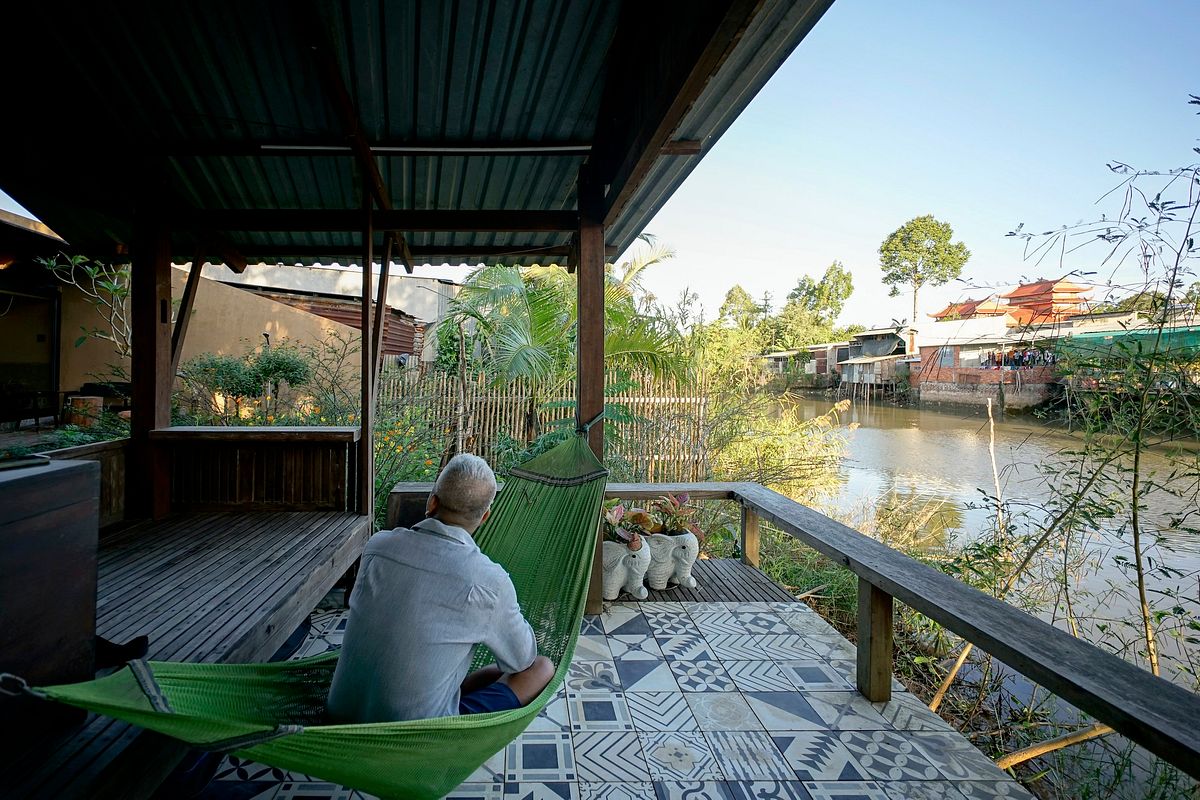 Leave it to a world-weary poet to take inspiration from a bird when constructing a riverside dwelling in the delta town of Cao Lãnh. After living in the busy city, the single man returned to his hometown in Đồng Tháp to be closer to relatives and asked Tad.atelier architects to build him a home that allowed him to commune with nature and himself.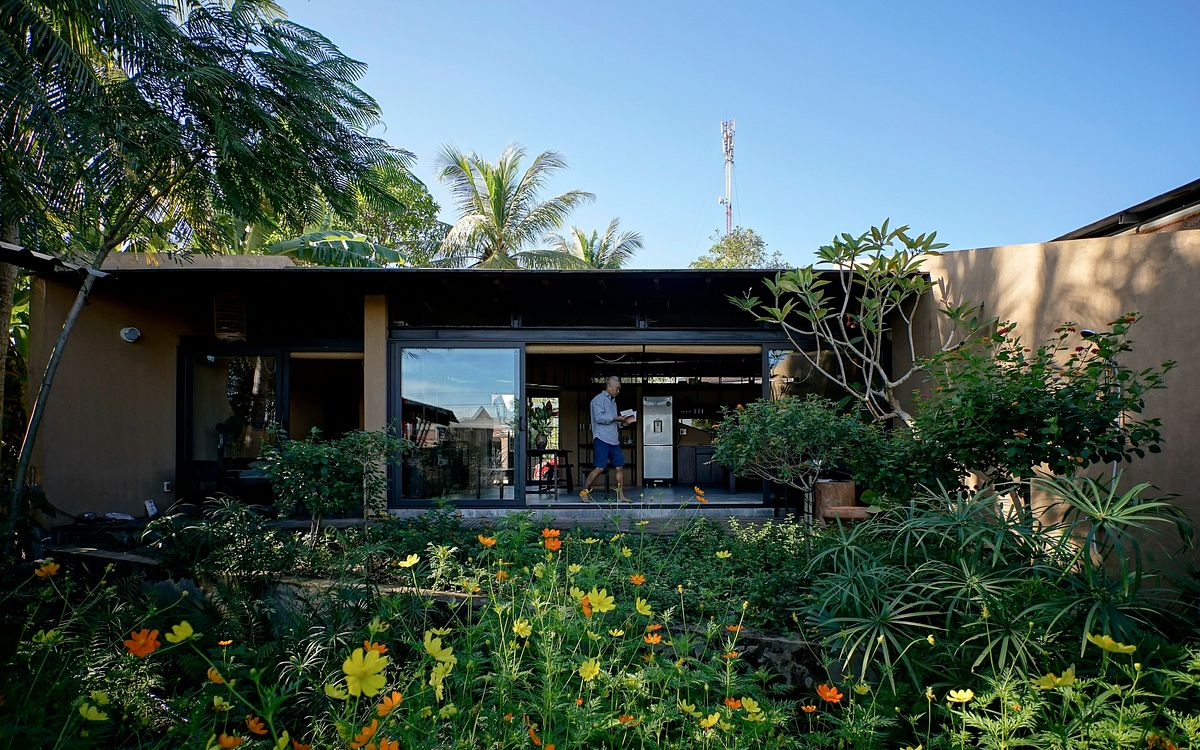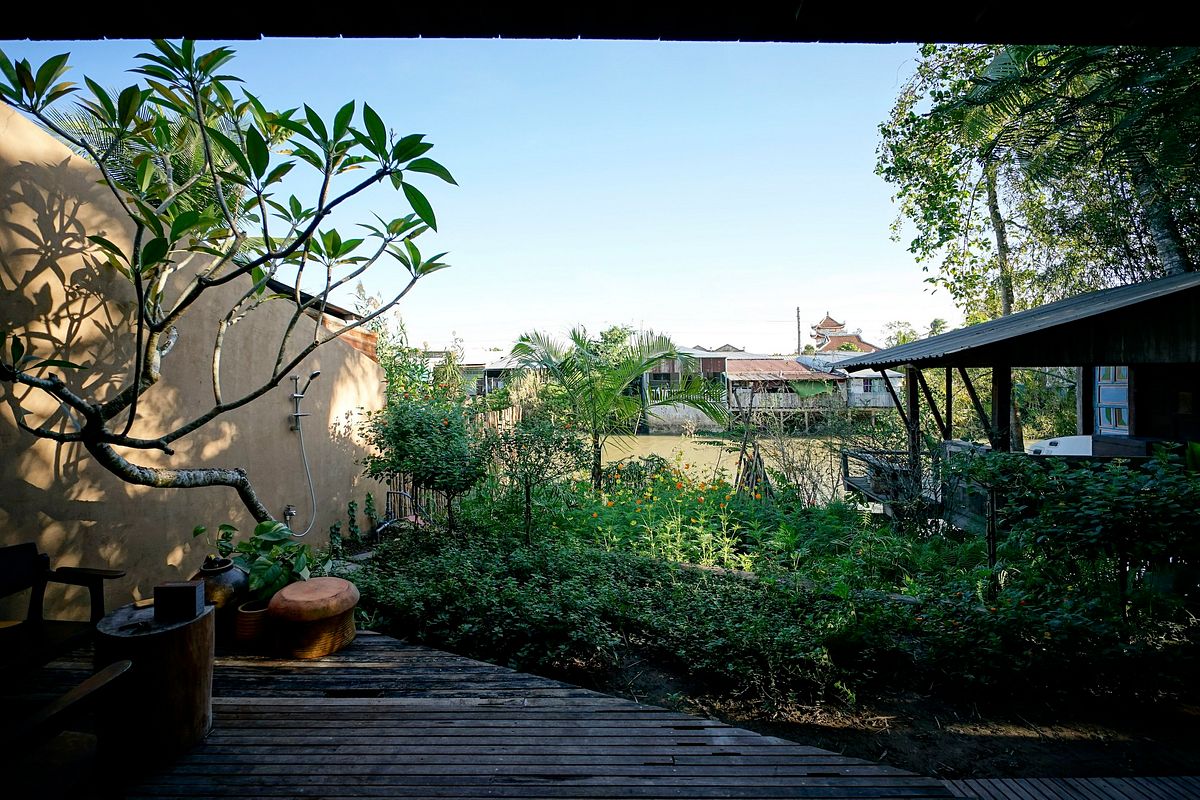 The poet proposed the concept of home channeling a bird's nest. In the same way a bird creates a cozy roost out of available scraps and bits of trash, fabrics and organic matter, the architects relied on repurposed building materials. The wooden structure, for example, was reused from the frame of an old house in the area while much of the furniture is second-hand. And once the building was complete, spare wood was used to assemble a small hut beside the river.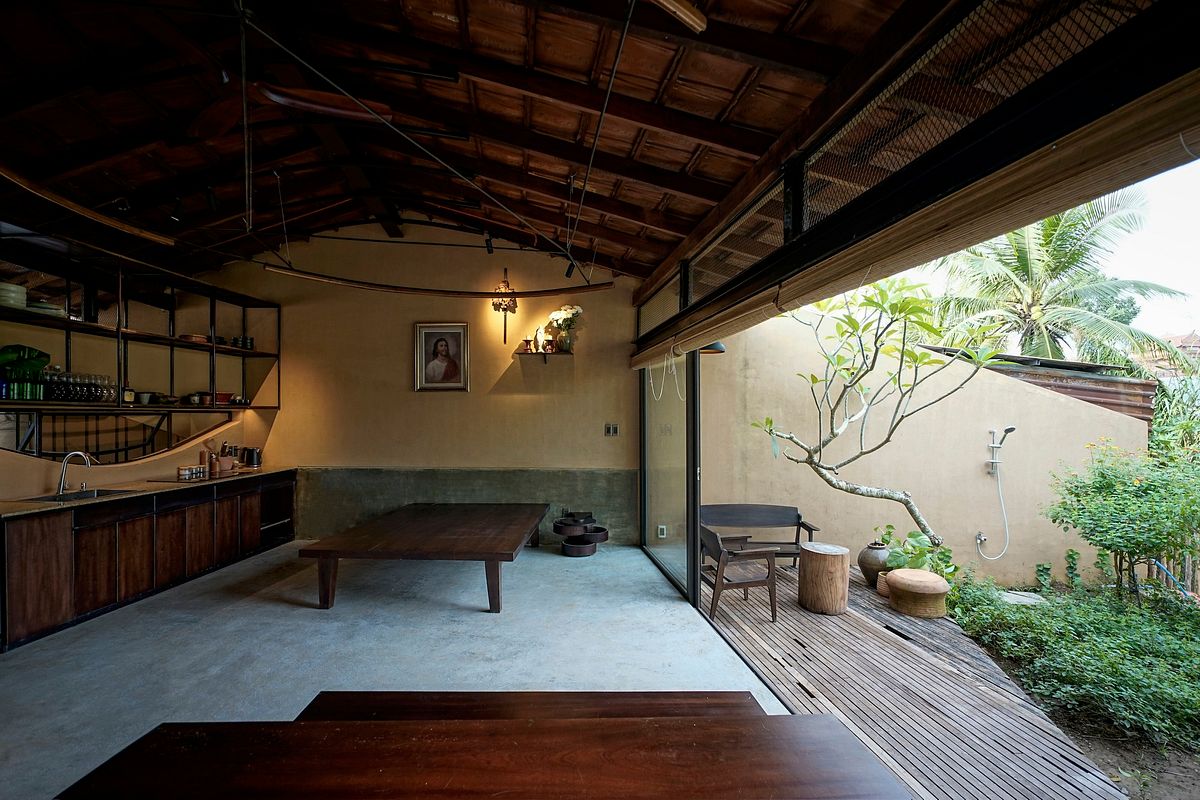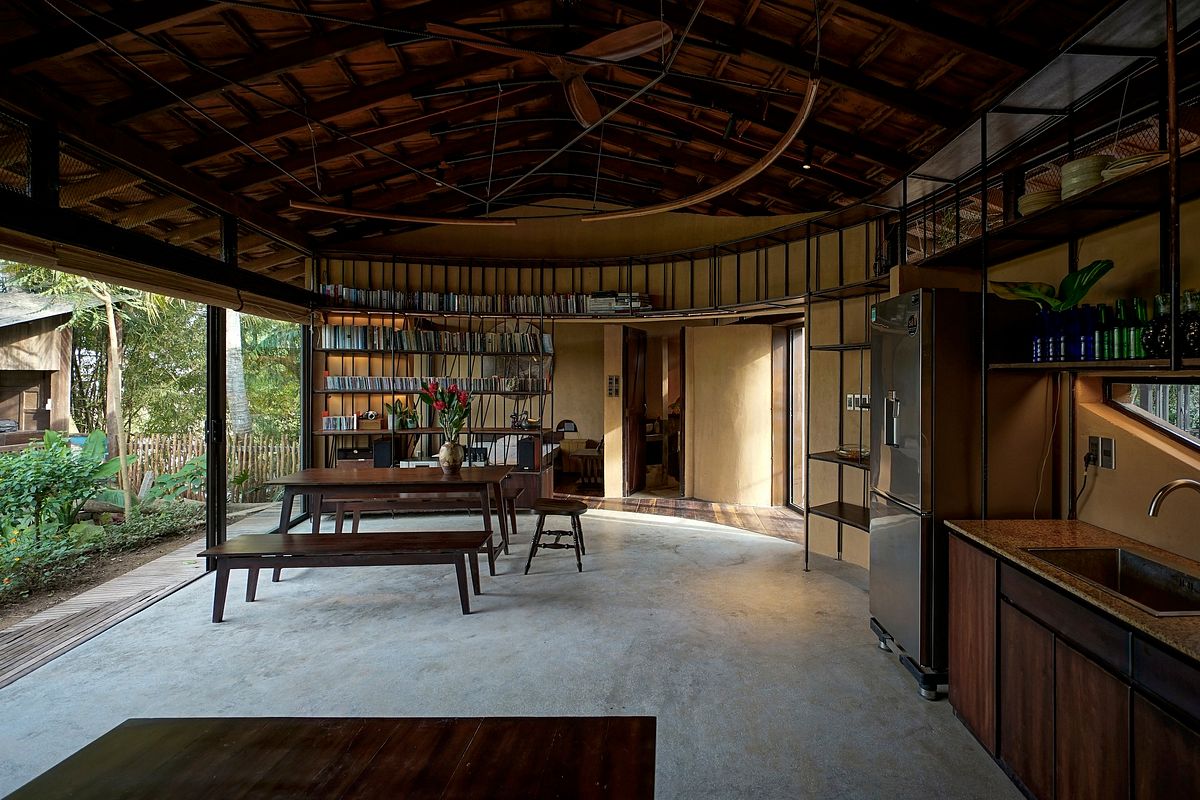 Because of a recently completed road, Tân Thuận Tây Village is being transformed into a residential area. This poet, however, wanted his home to retain the area's rustic charm. Thus, the new dwelling was constructed according to a slope design typical to the area and used construction techniques familiar to the traditional workmanship of the Delta. The resulting structure's wood and earthen materials feel as if they've stood along the meandering river for quite some time.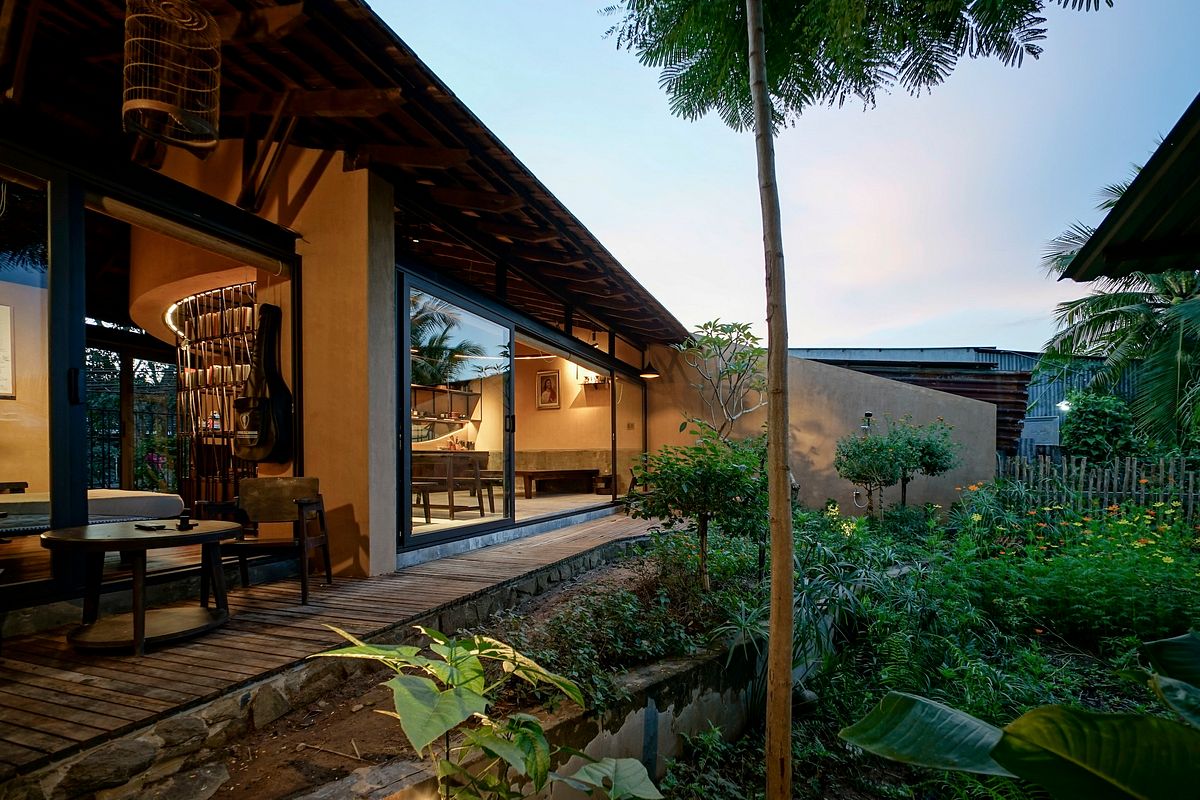 Because the home has only one occupant, its 50 square meters could be creatively used. The large communal space that opens up to the plant-filled veranda occupies the majority of the property. Dividers are used to partition off the home's more private areas while retaining the atmosphere of a humble shack to foster creativity.
Have a look at more of the design plan and photos below: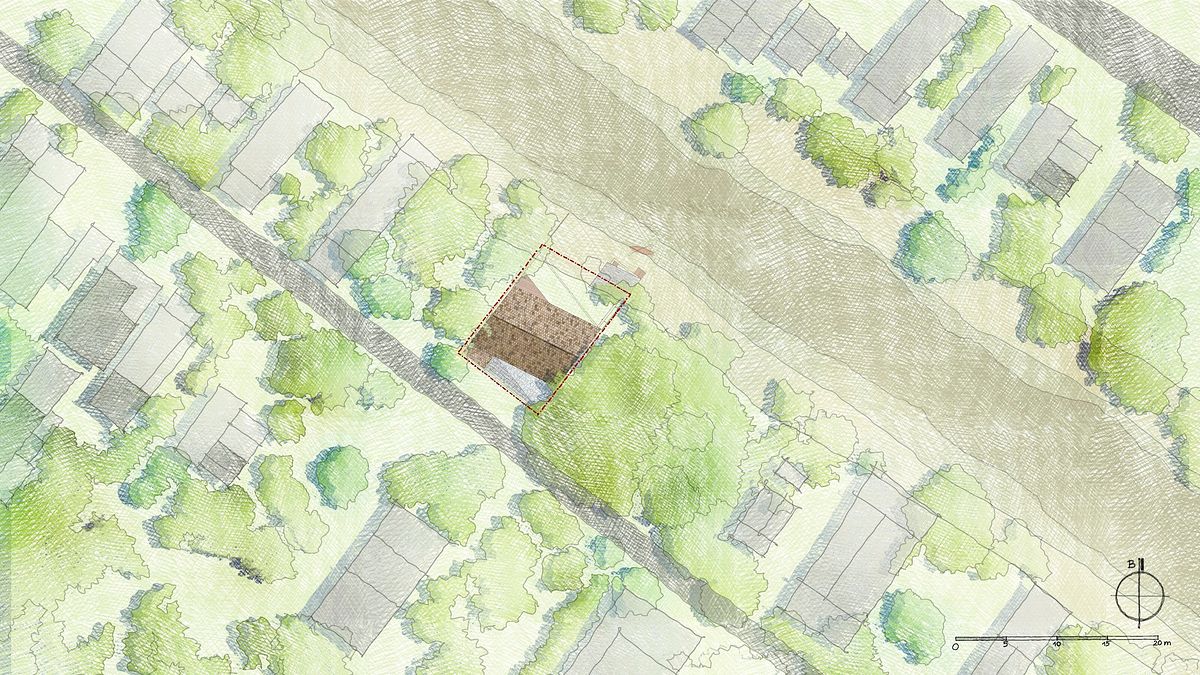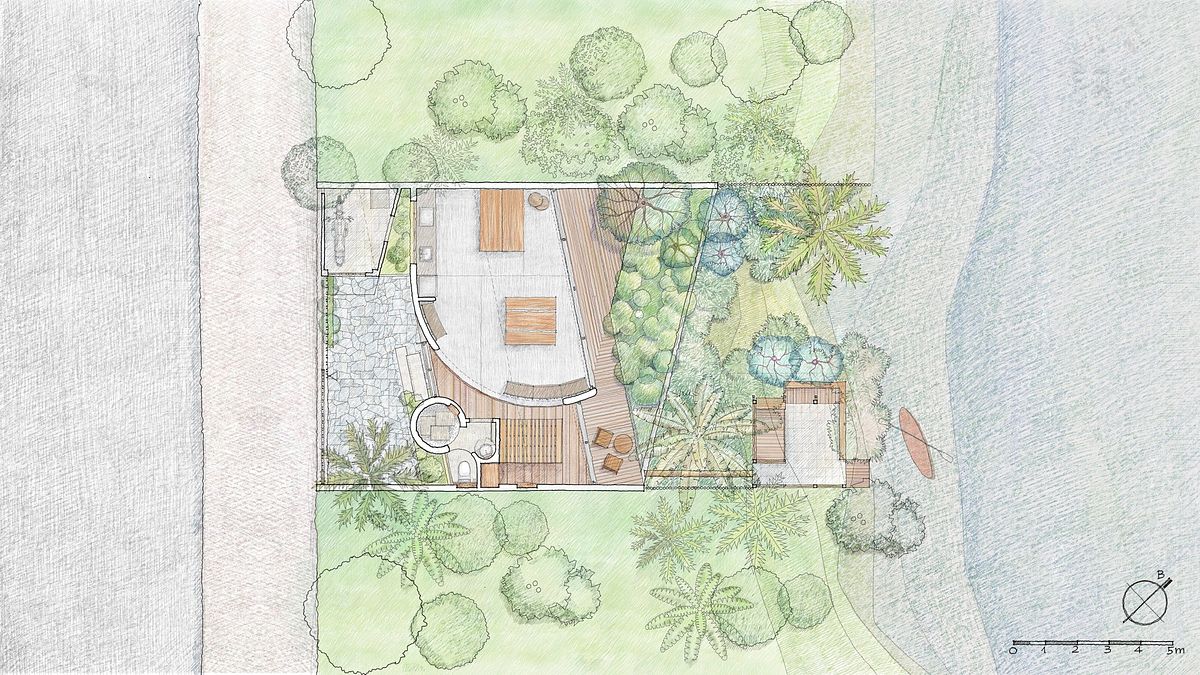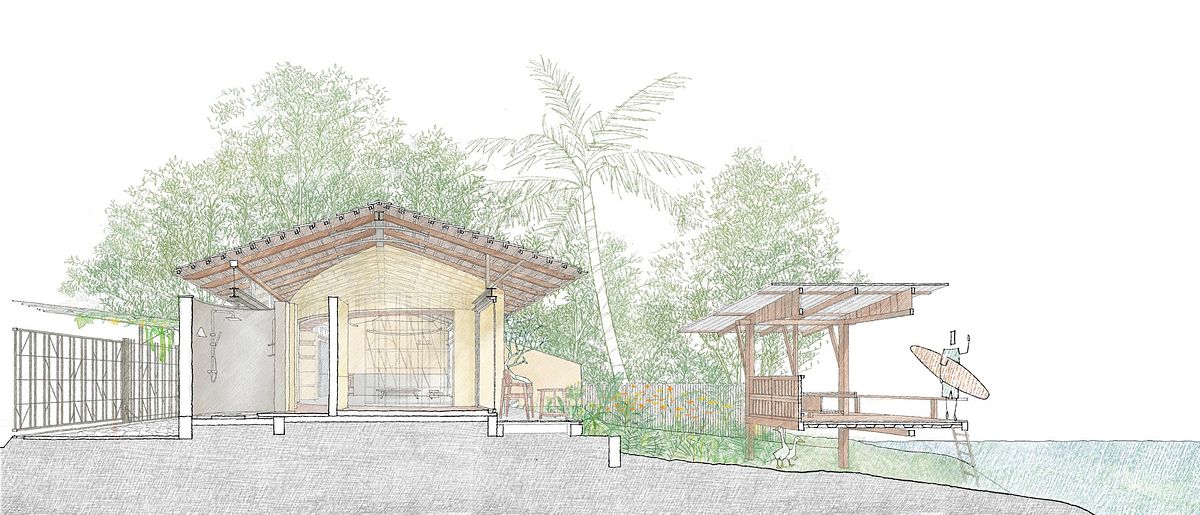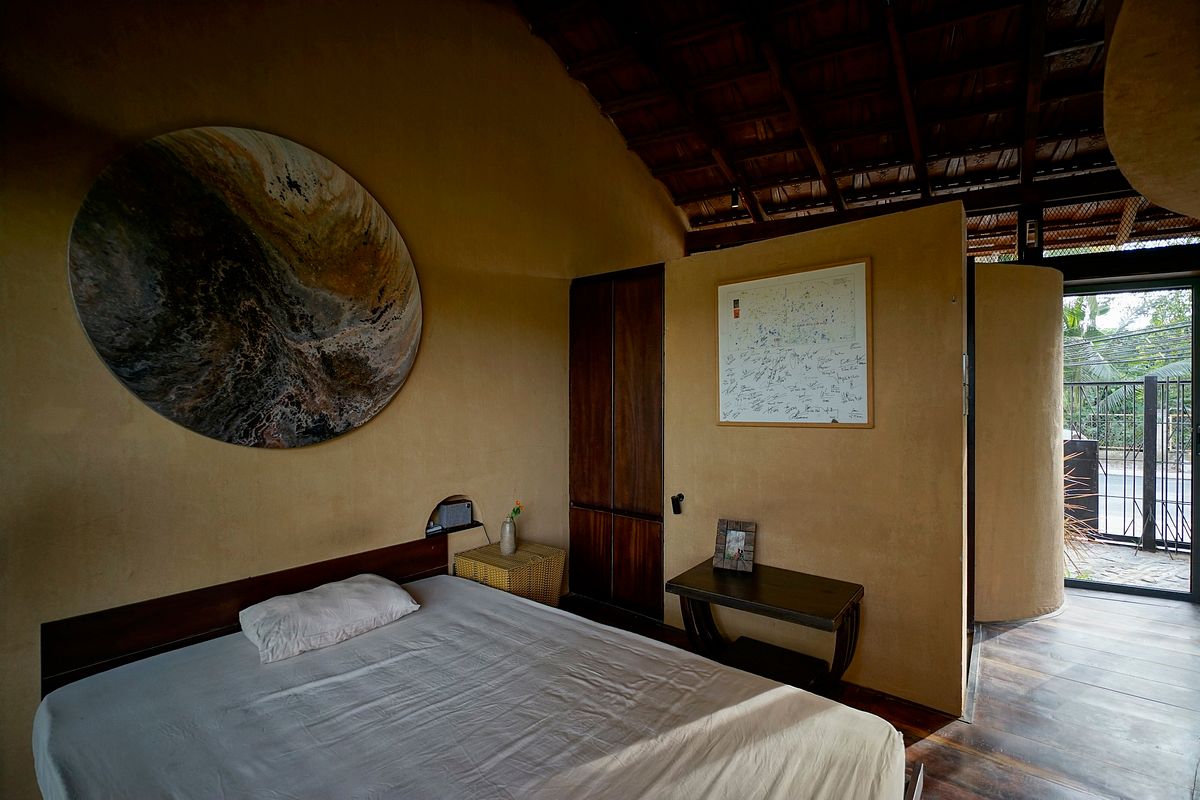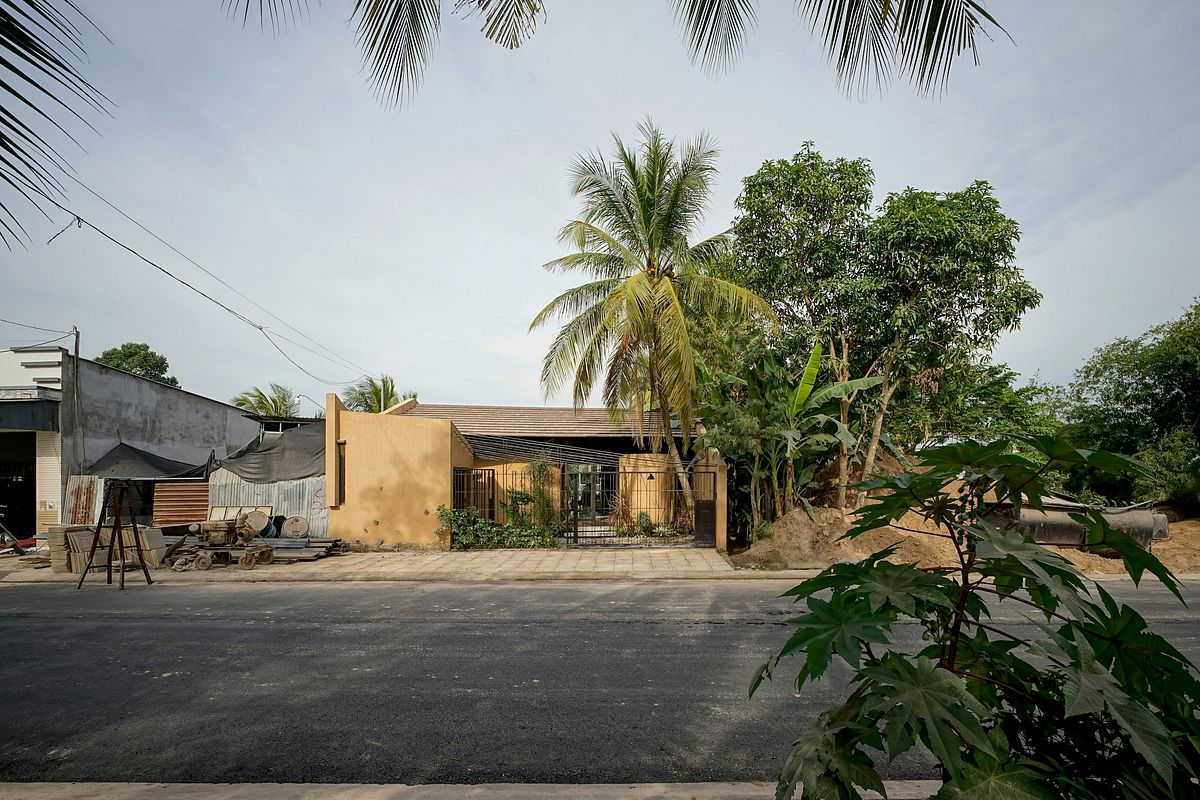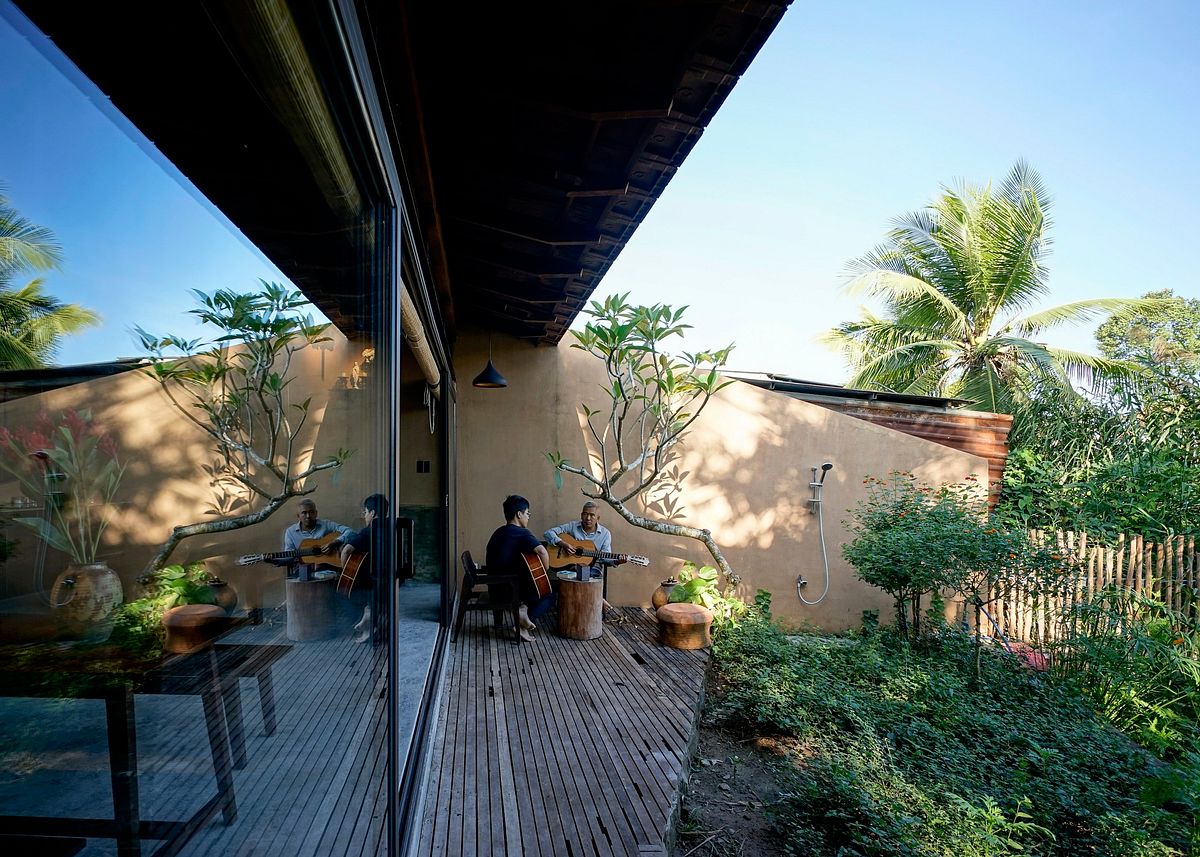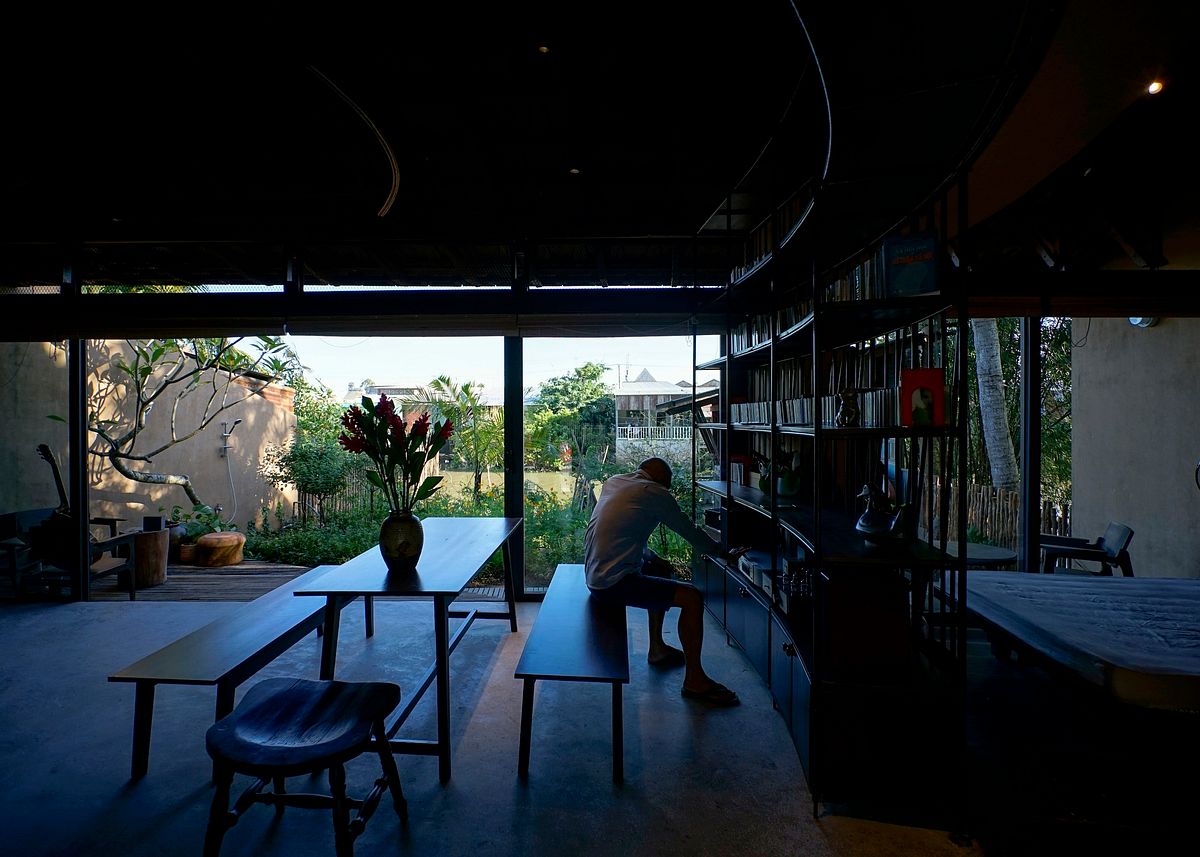 [Photos via arch.daily]