A humble production hut built with recycled bottles, local timber, thatched roof and simple granito concrete floors is used as a bottling facility for drinking water.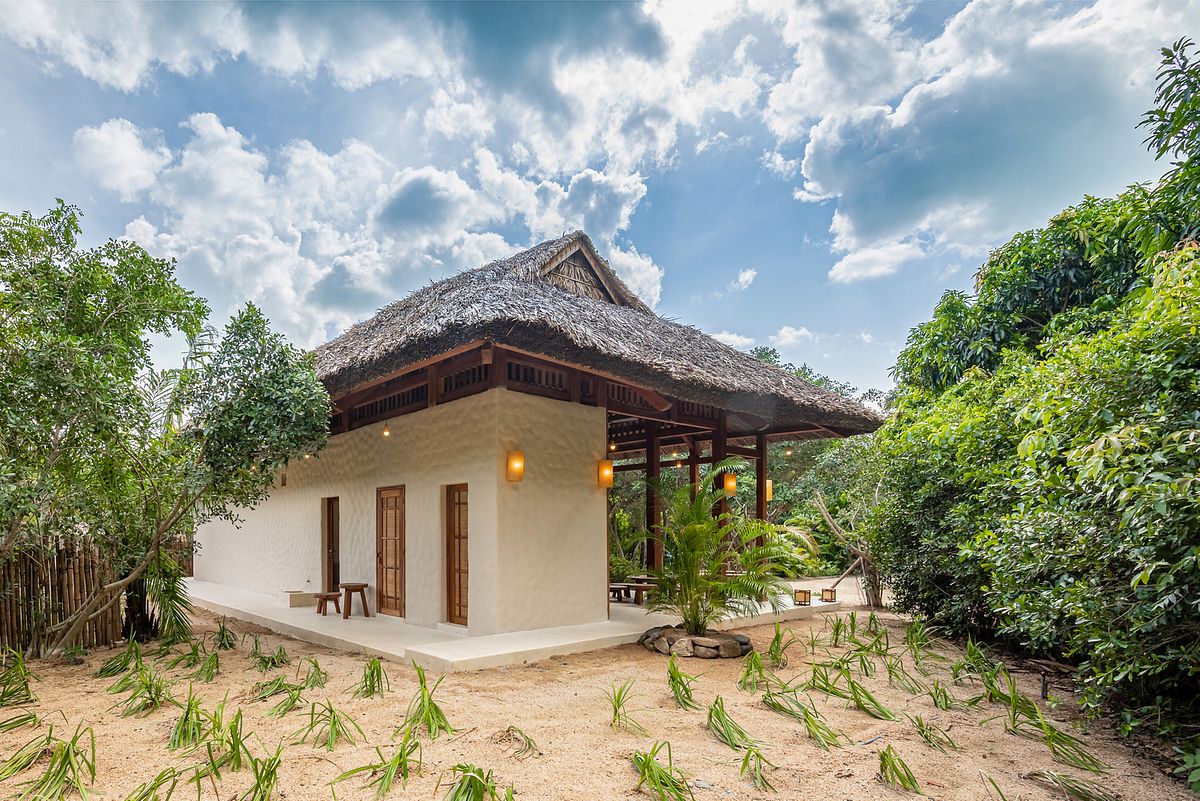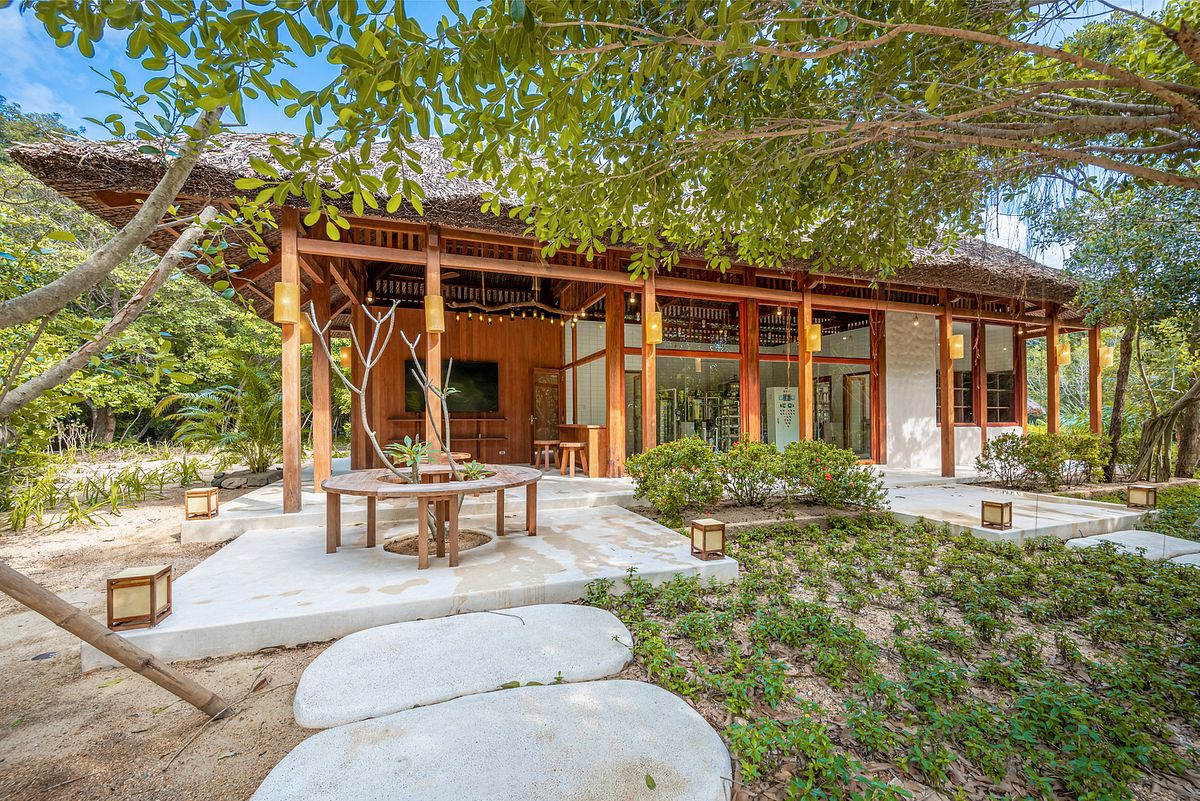 The traditional structure invites guests to observe the process and learn more about the simple steps that can be taken to more responsibly consume water and reduce plastic waste and its associated production costs.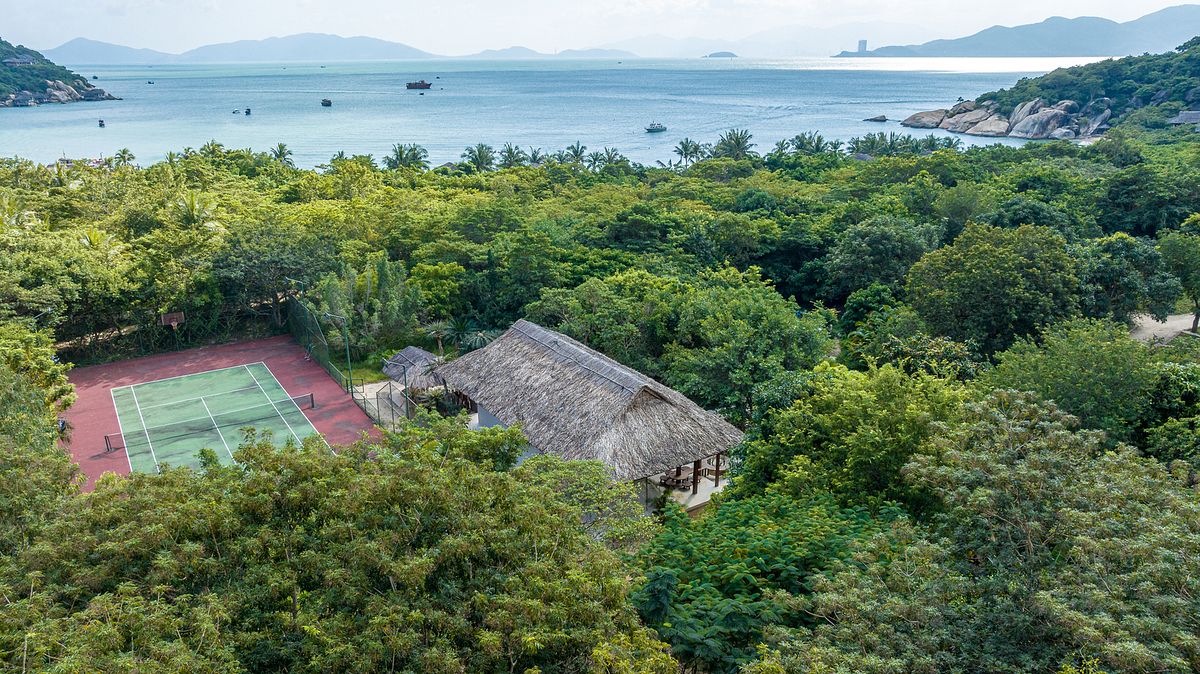 Designed by architects Chi.Arch, the bright building stands in a forested area of the luxury Ninh Vân Bay resort underscoring the facility's role in preserving nature. In addition to providing a hygienic space to produce clean water in glass bottles, it features large glass windows and a seating area for visitors to observe the production line and machines and learn more about the efforts.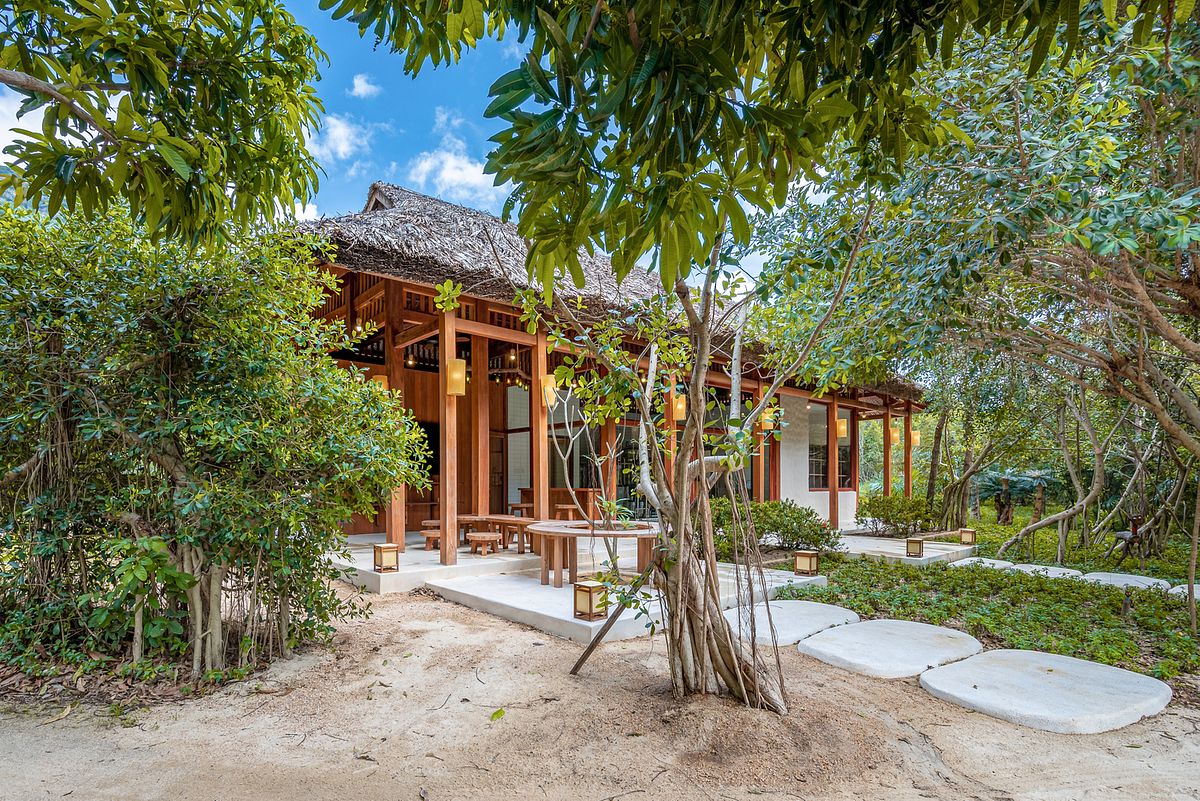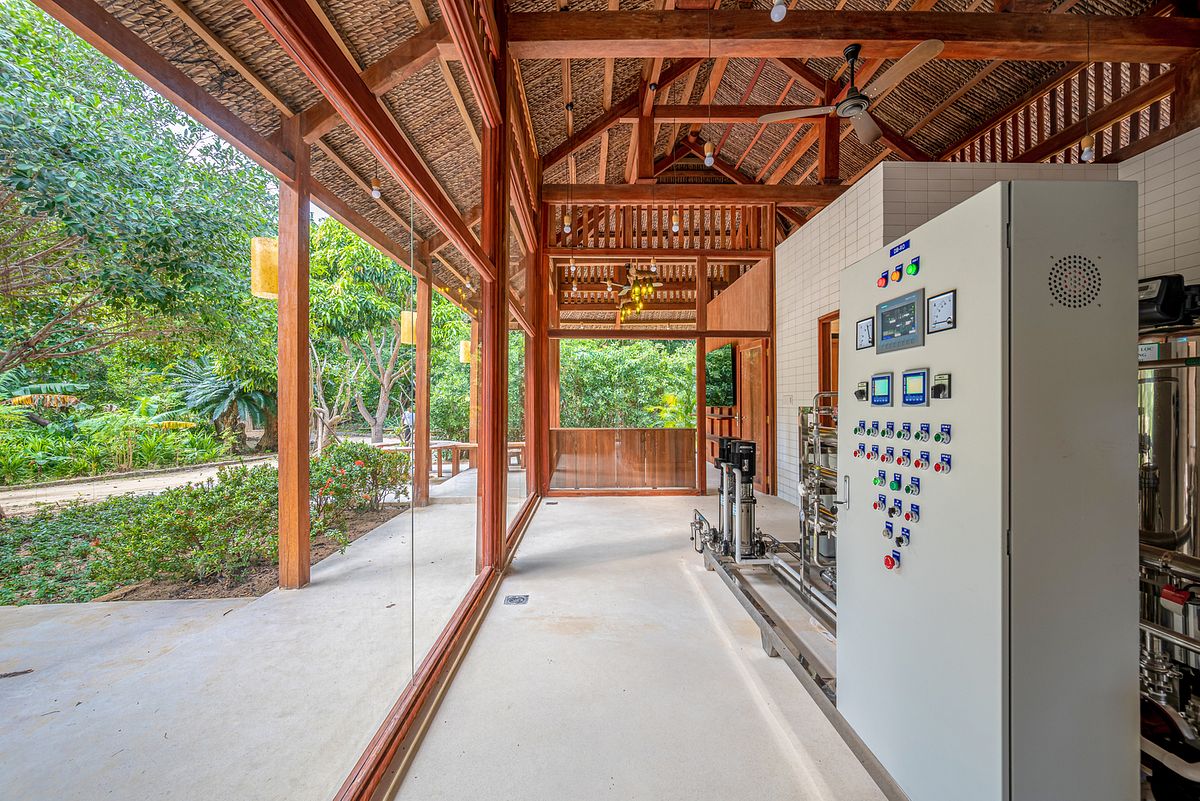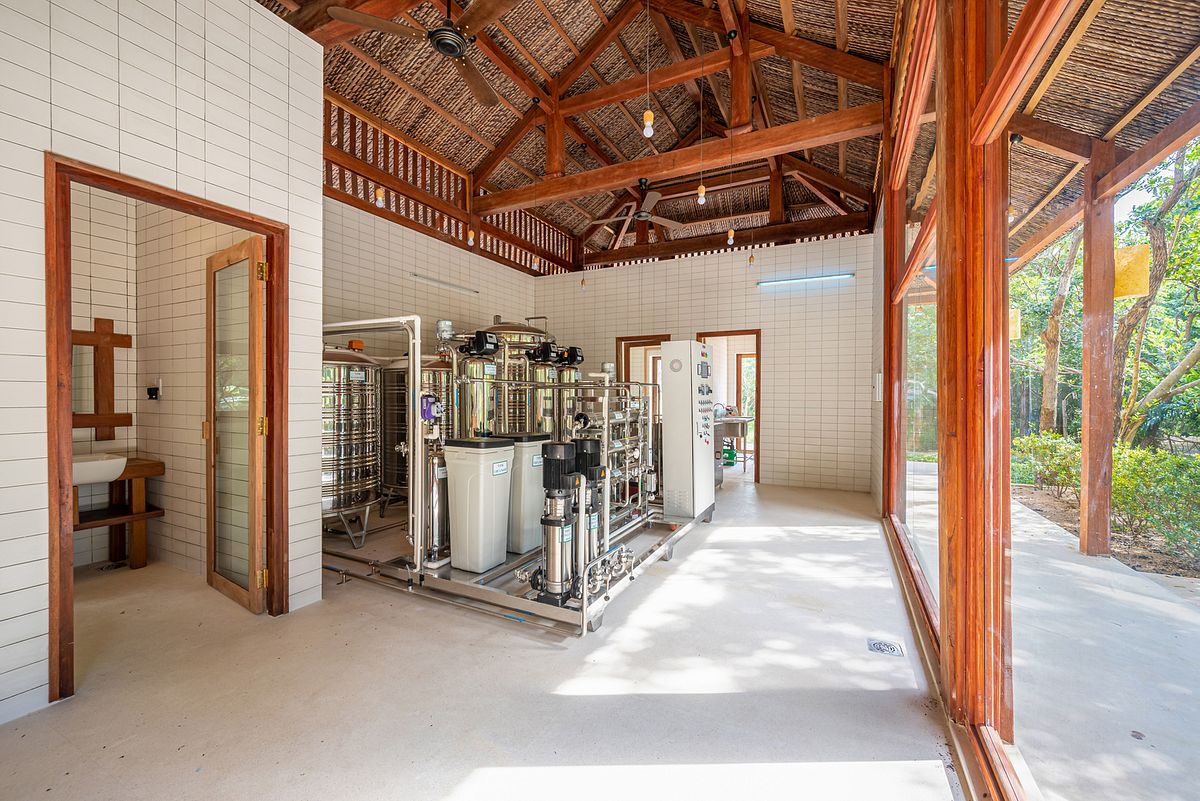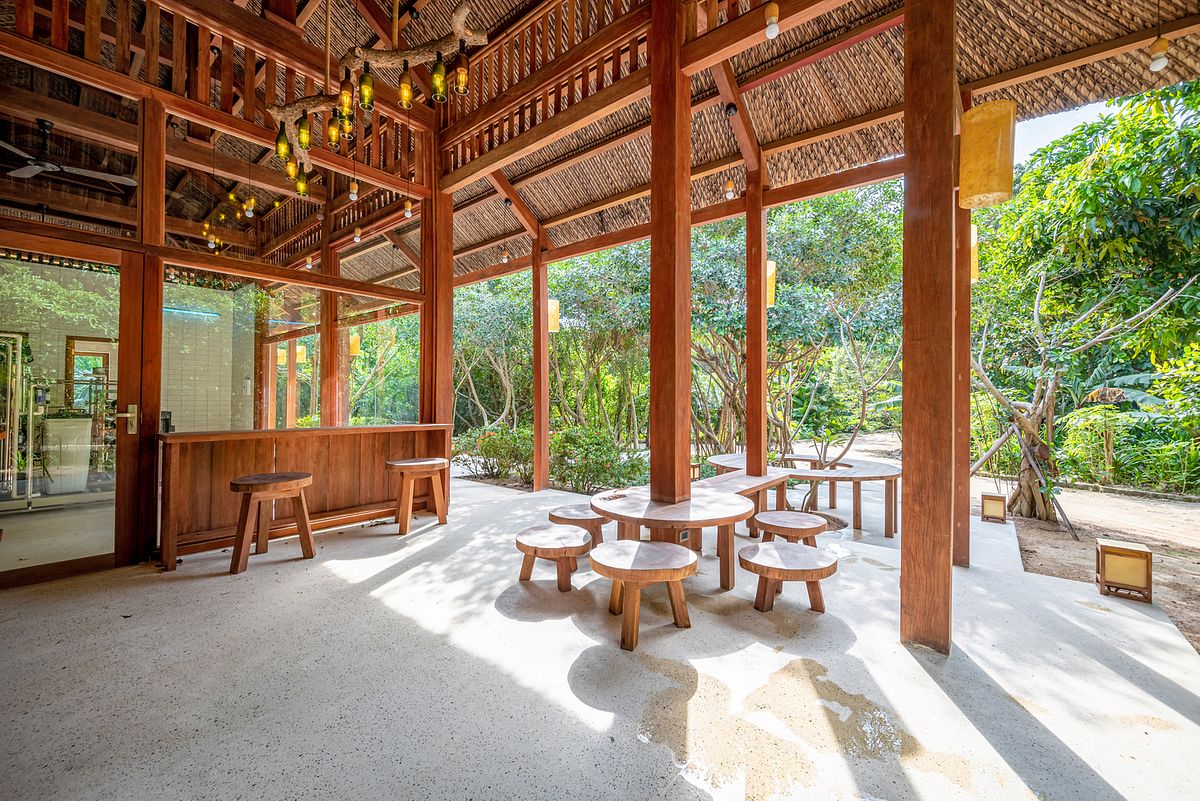 The simple, natural wood aesthetic blends into the surrounding landscape filled with trees that form a natural buffer against erosion into the nearby ocean. Located directly next to the resort's tennis court, it aims to draw the attention of curious guests. Microscopes, television screens and other teaching equipment offer more information on the bottling process and its importance to more holistic sustainability efforts.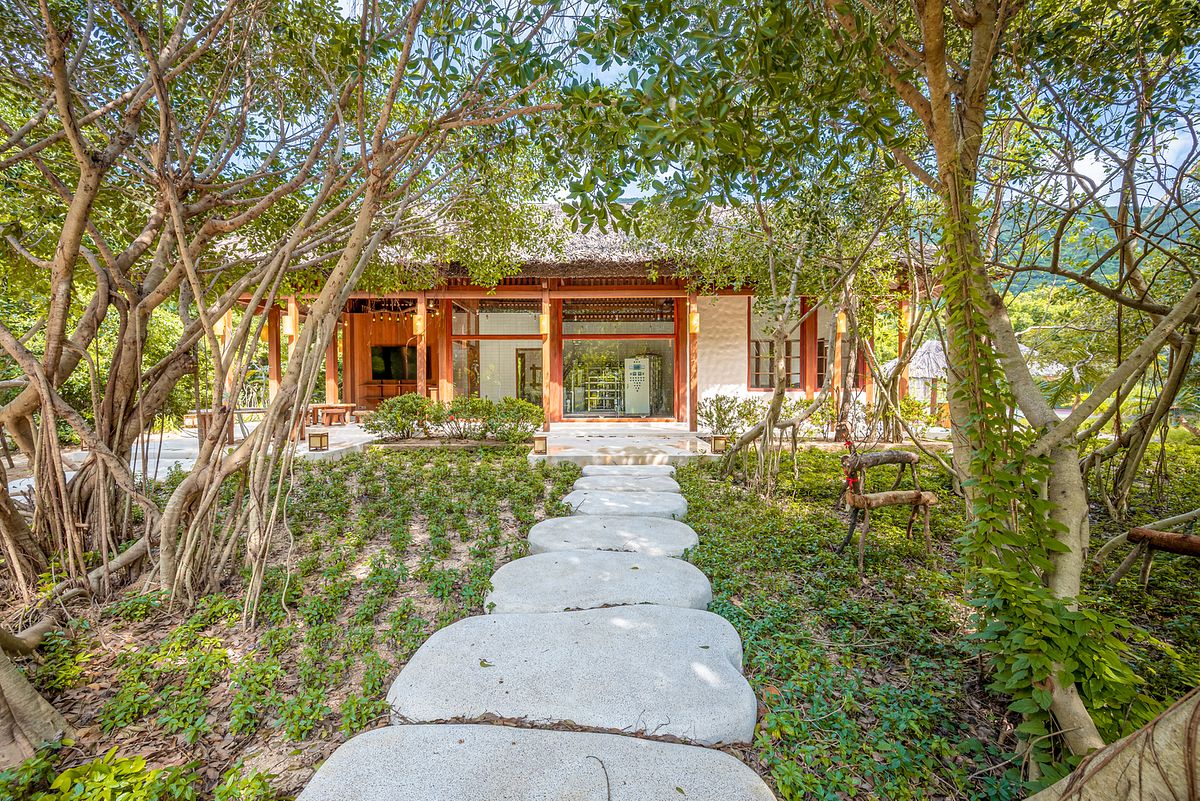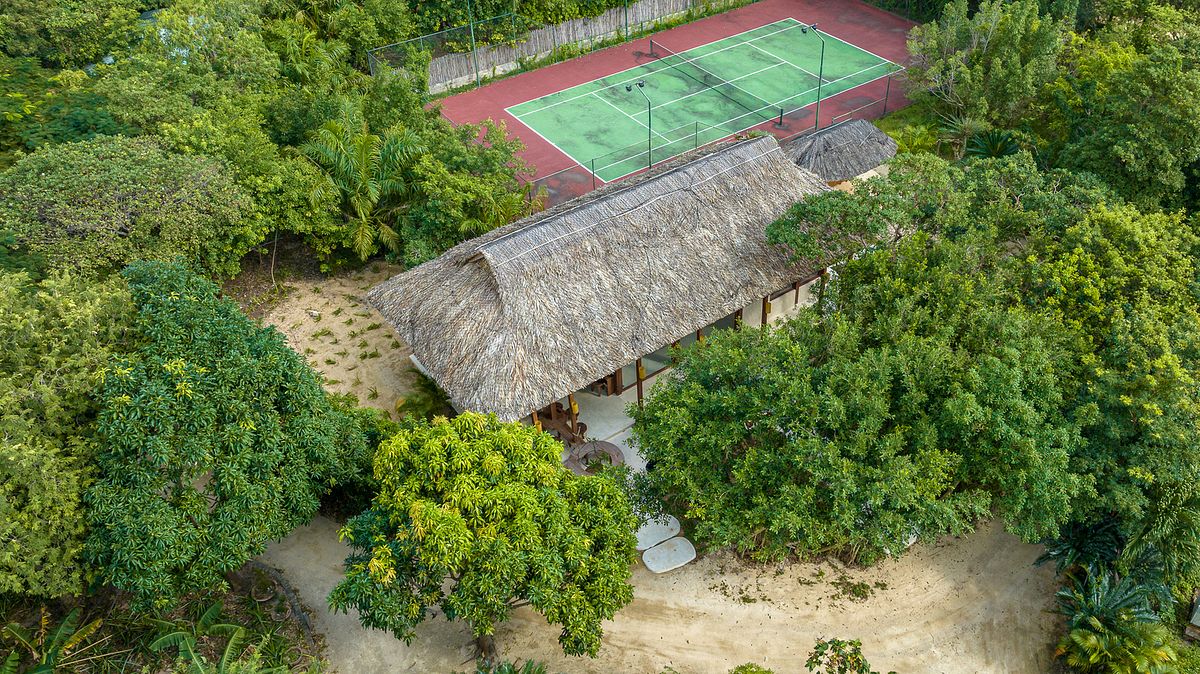 [Photos by Thanh Pham via ArchDaily]