Archdaily recently caught up with GMP Architekten, the minds behind Hanoi's new National Assembly building who, with their design, attempted to answer the question: "What is Vietnamese building culture?"
---
Related Articles:
- [Photos] Inside Hanoi's New Parliament Building
- National Assembly HQ Wins Grand Prize At VN Architecture Awards
---
"This question is asked in a country the architecture of which was for many years defined by the former colonial powers, France and Japan, and by the separation of the country into North and South Vietnam with the two capitals, Hanoi and Saigon," wrote the architecture site.
The building serves as a bridge between the past and the future, incorporating traditional symbols and emblems: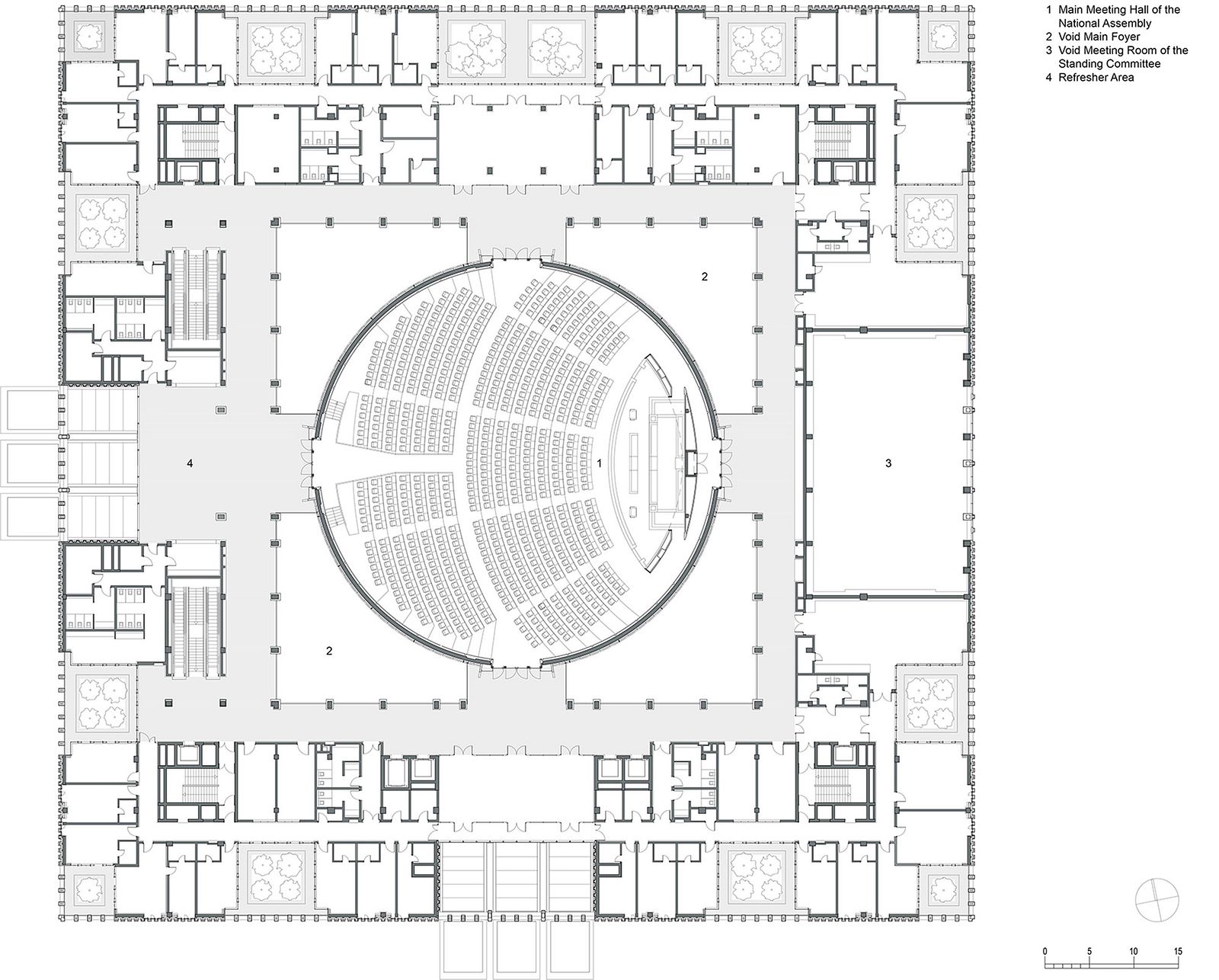 "In Vietnam, the basic shapes of circle and square symbolize heaven and earth. The building volume of the assembly chamber is based on the basic shape of the circle, which is surrounded by an additional square structure. The building places a marker representing the new, emerging Vietnam. Ornaments typical for the country were used in the bronze cladding - in a modern interpretation – thus creating a contemporary reference to the locality.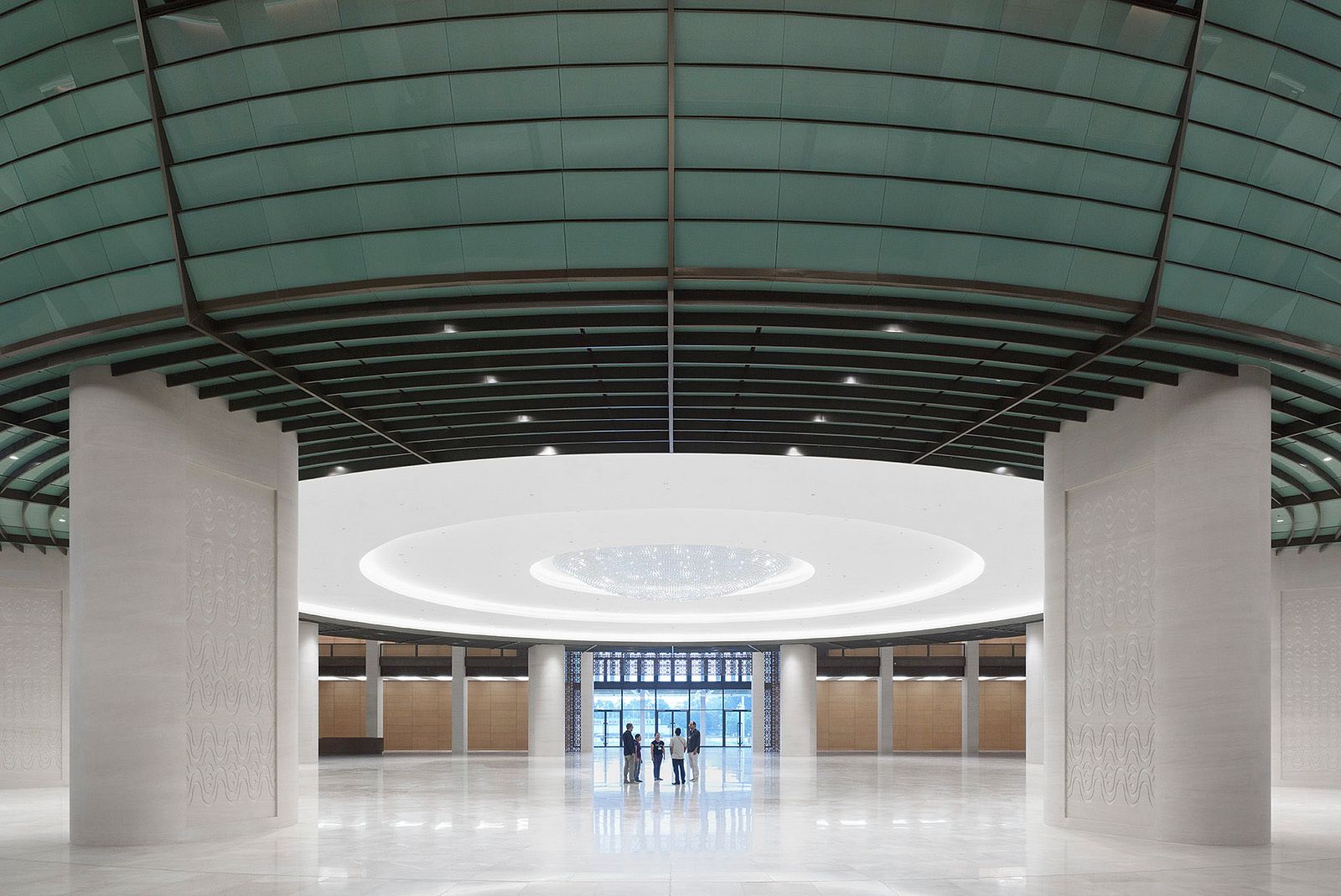 The square foyer surrounds the plenary chamber and is used for receptions, public speeches and celebrations. Generous openings to the south and west provide access from the direction of the Mausoleum and Bac Son Square on the south side. A sequence of planted courtyards has been inserted into the external contour of the square, making the green color – which is deemed to be of special importance in Vietnam – a theme of the architecture.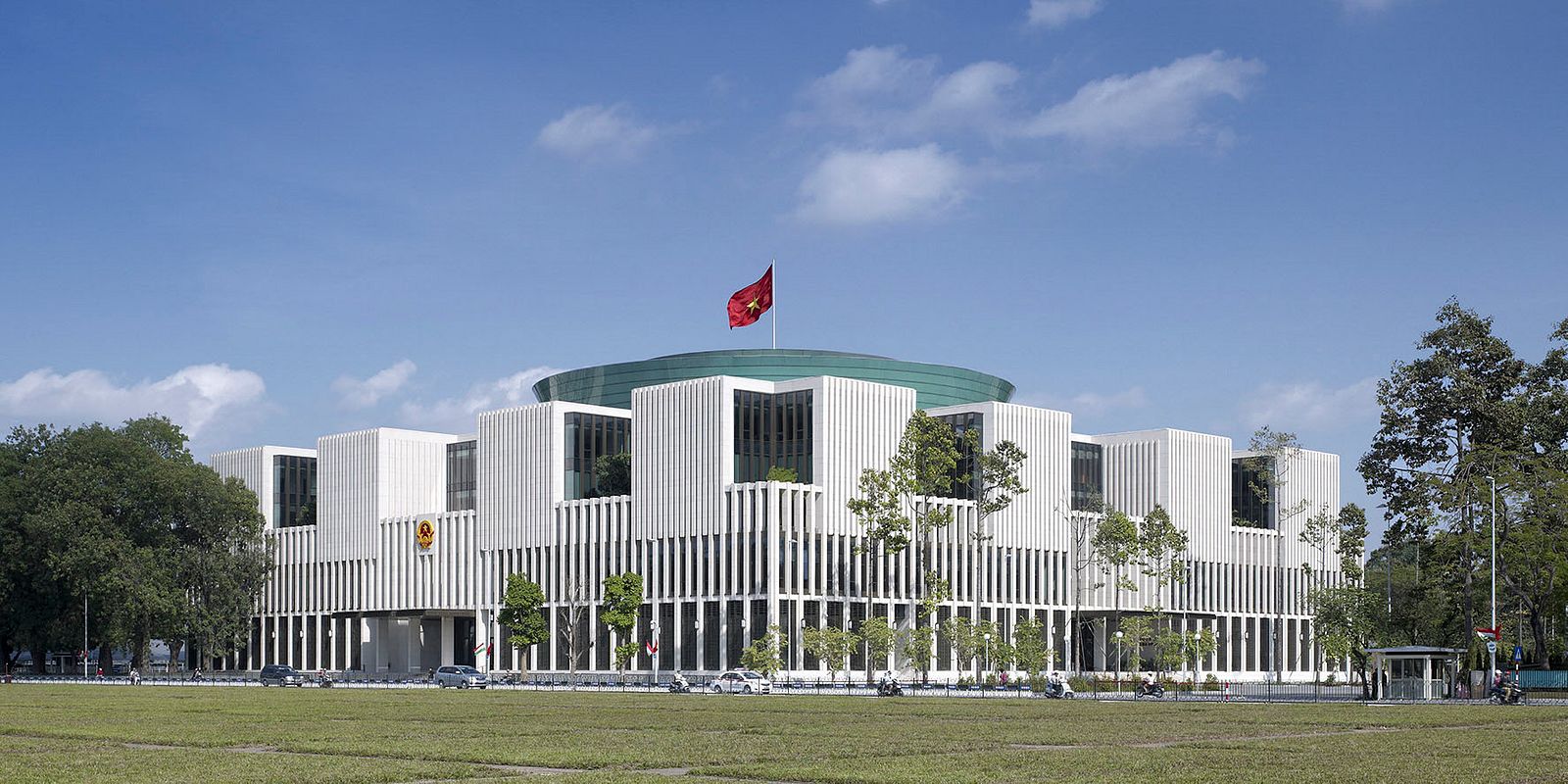 The materials used on the outside are natural stone of a light beige color, glass, and bronze-colored metal, and on the inside high-quality wood elements. Not only the generously designed public access areas and the well-organized circulation give the building complex a special quality of experience but also the way daylight is guided into the interior and the varied sequence of rooms.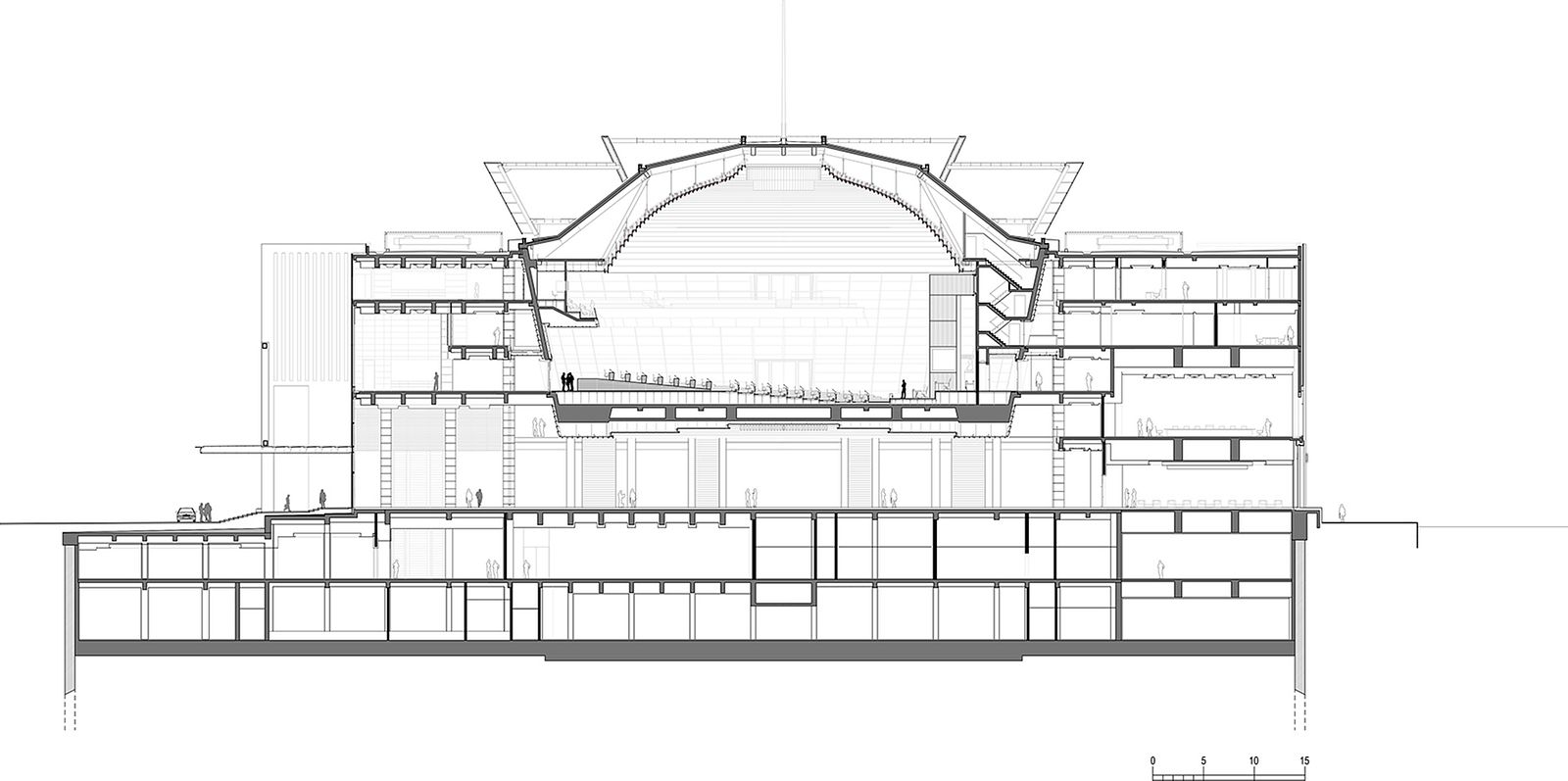 The shape of the plenary chamber – resembling a truncated cone – seems to almost float above the angular building, and the translucent jade glass facade can be seen from afar above Old Hanoi's dense sea of houses. The structure, which on the inside feels like a crystal, provides space for the 493 representatives from all 58 provinces and up to 340 visitors."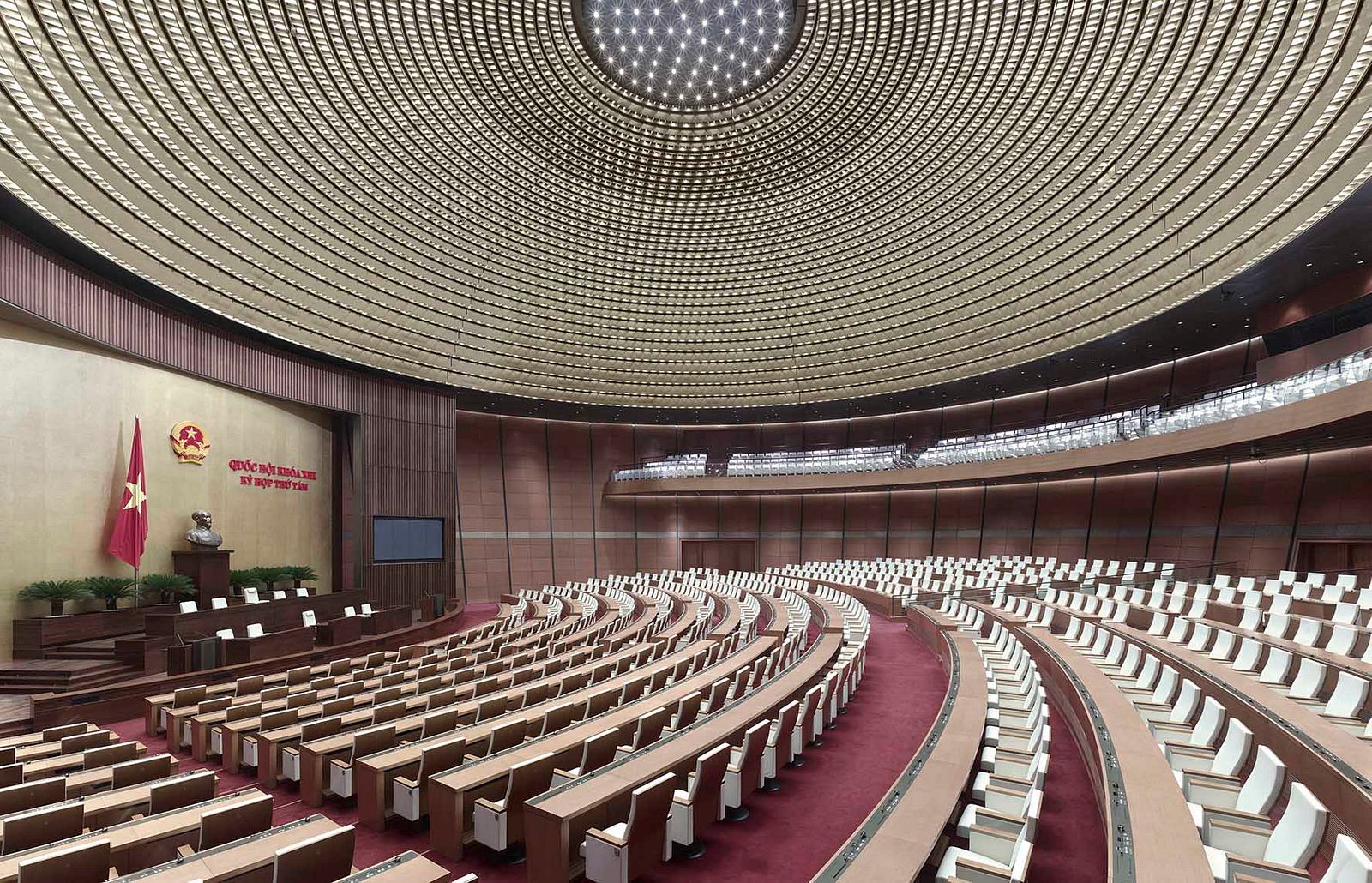 So, did the architects answer the question? Given their win at the Viet Nam Architects' Association's National Architecture Awards in April, it looks like they hit the mark.