In the dozens of digital renderings which envision a city's future, you'll find soaring skylines and innovative architecture but very little personality.
Thanks to technology, CAD drawings and computer-generated renderings are now the norm in architecture and urban planning but for some, like Japanese architect Tomoyuki Tanaka, hand-drawn sketches are still worth the time.
According to Spoon & Tamago, Tanaka creates detailed sketches and diagrams for each of his projects, from urban planning to simple renovations to residential houses.
After years of studying Tokyo's metro stations – the busiest in the world – and the architecture which goes into transporting hundreds of thousands of people each day, Tanaka began drawing both Tokyo's metro stations and the city that exists on top of them.
In his rendering of Shinjuku Station, for instance, Tanaka captures its 36 platforms and over 200 exits as well as the above-ground development of the busy downtown area.
Tanaka's renderings are currently on display in Tokyo at the Doboku – Civil Engineering exhibition at 21_21 Design Sight. Here are a few of the sketches: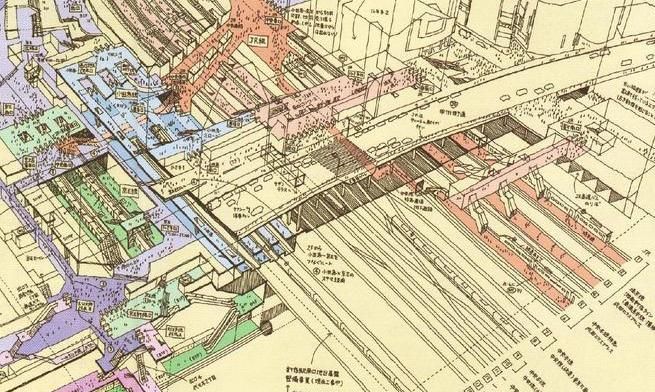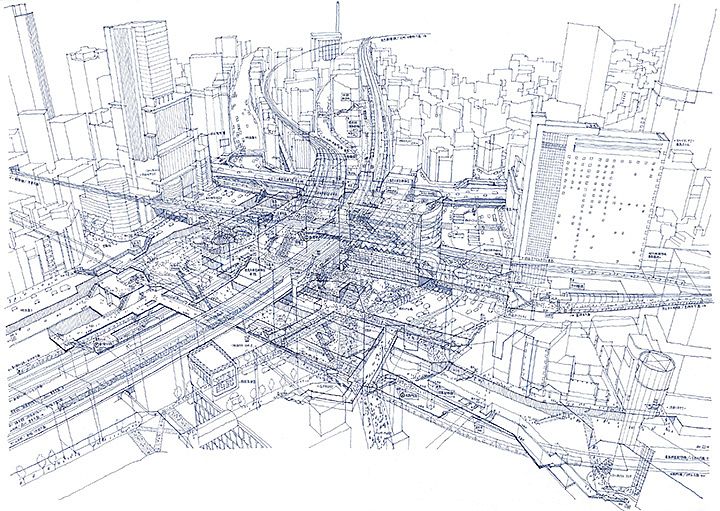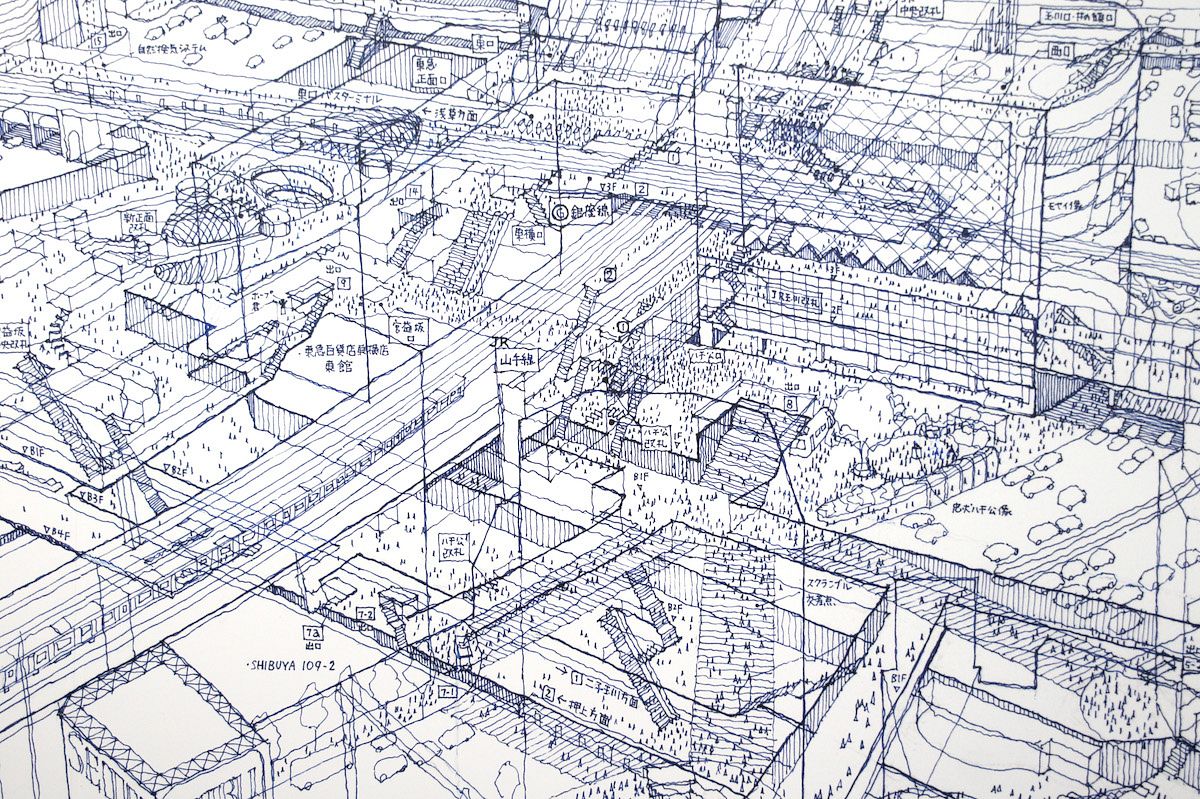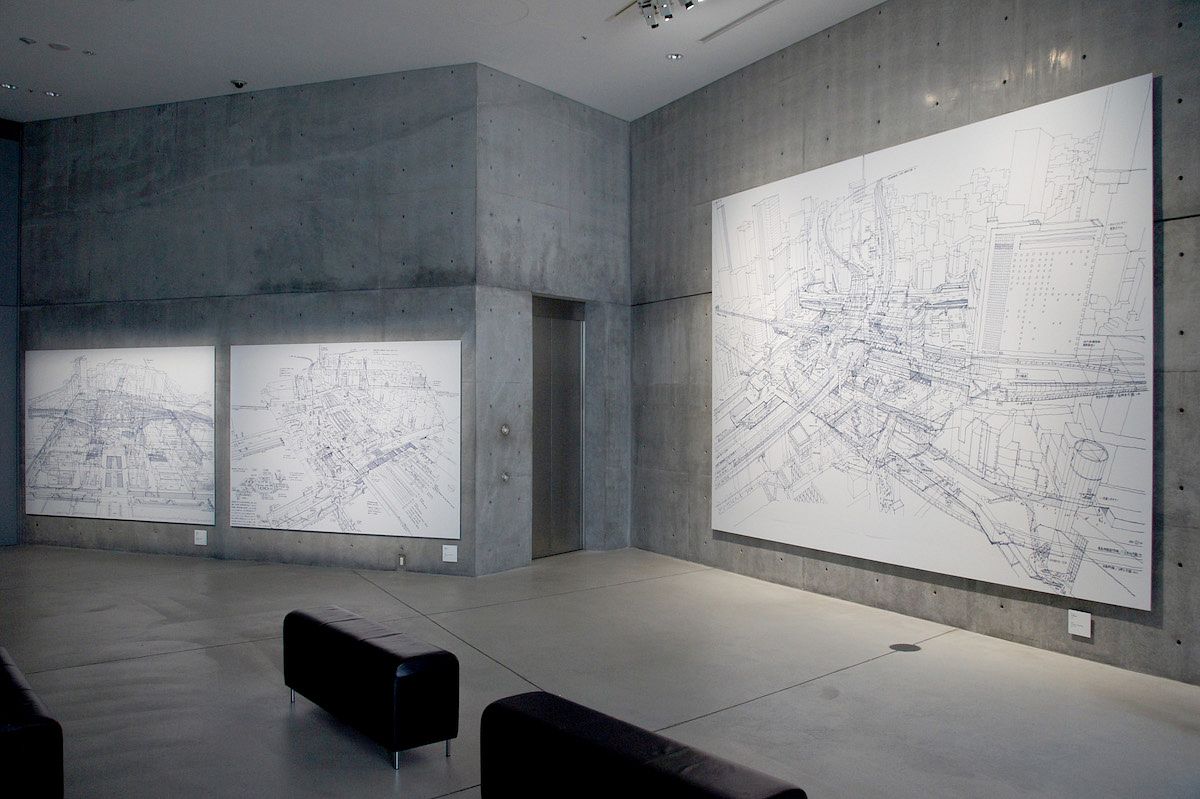 [Photos via Spoon & Tamago]