Vietnam's national English proficiency might be slipping, according to a new study.
Language training company EF Education First (EF) recently released the 7th edition of its English proficiency index (EPI). The new results put Vietnam at 34th out of 80 participating countries and territories in terms of general English skills. Compared to last year's report, Vietnam has dropped three places.
Specifically, this year, Vietnamese participants attained an average score of 53.43, indicating "moderate proficiency," according to the website. Within Asia, the Southeast Asian country ranked 7th out of 20.
On a national level, residents of the Southeast Region – comprising Ho Chi Minh City, Binh Duong, Dong Nai, Ba Ria-Vung Tau, Binh Phuoc and Tay Ninh provinces – performed best in the country with an average grade of 54.60. Saigoneers and Hanoians scored 54.88 and 54.43, respectively.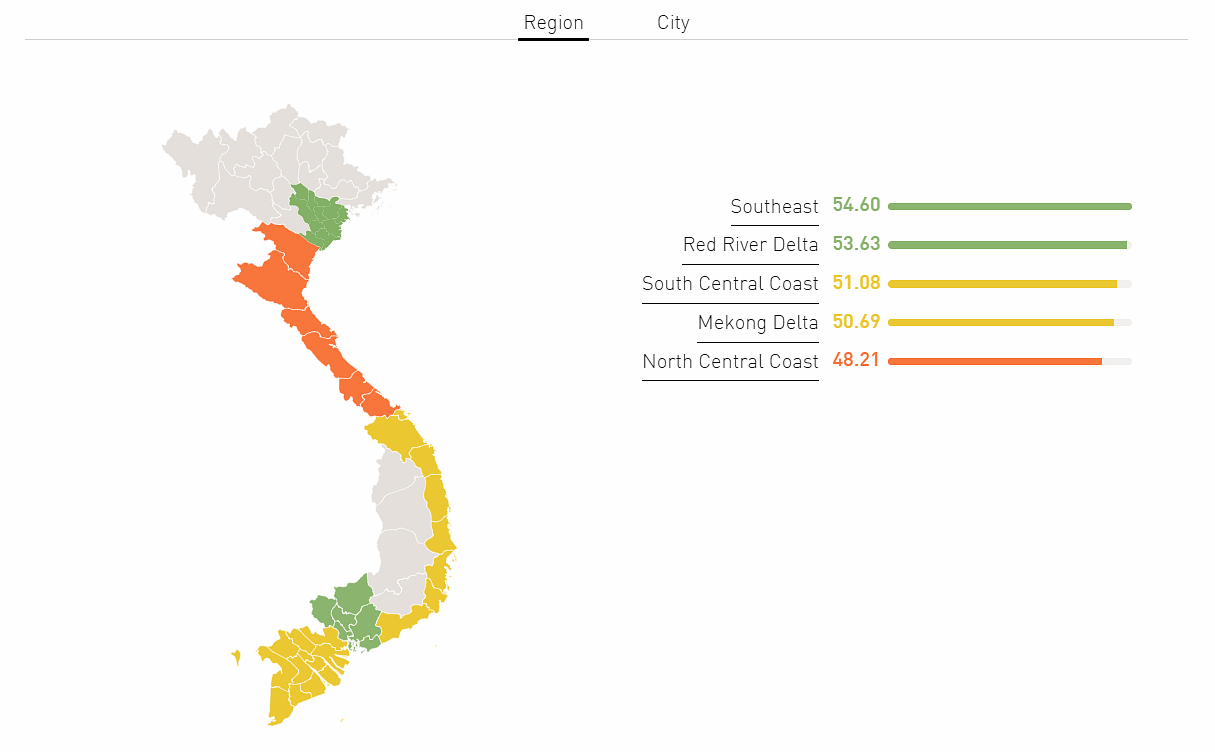 "Vietnam saw improvement in the English proficiency index over the years. Starting from a low proficiency level, within only seven years, the country fought its way into the average proficiency level bracket," Minh Tran, senior study director of EF, told Dan Tri. "Thus, Vietnam needs to focus on reforming the curriculum as well as improving the quality of education to maintain this ranking and score better in the future."
The director also remarked that the drop in ranking might not be completely indicative of a drop in English skills as this year seven more countries were added to the test, including Angola, Bangladesh, Cameroon, Cuba, Greece, Nigeria and South Africa. Moreover, this year's study also saw an increase in the total number of people surveyed. EF shared that the index was compiled from test results of one million participants, 200,000 of which were Vietnamese.
In Asia, Singapore and Malaysia took the top two positions, unsurprisingly. The Netherlands claimed the No. 1 position worldwide, followed by Sweden, Denmark, Norway and Singapore.

[Top photo via The Next Somewhere]
---

Related Articles:
---