Details

Published on Tuesday, 13 March 2018 10:51
Written by Saigoneer.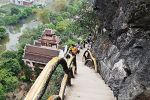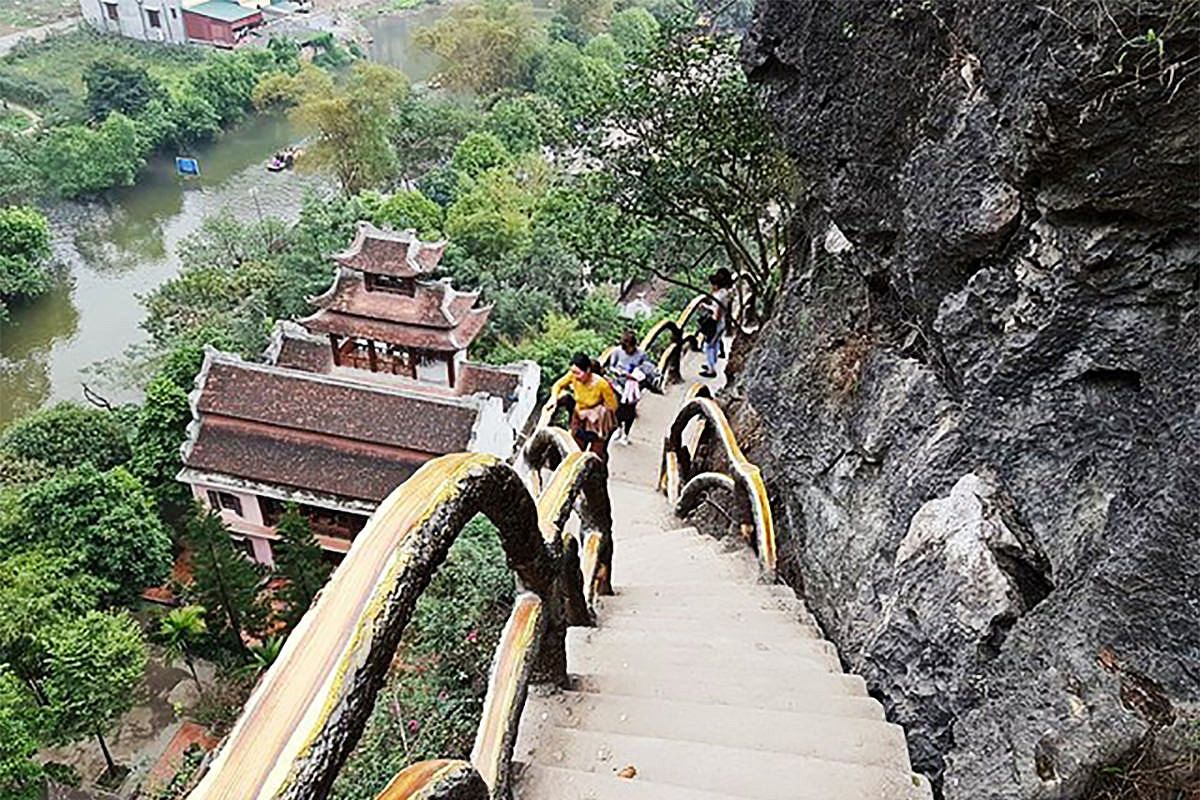 Trang An Tourism JSC ignored five demands to cease construction on an unauthorized staircase in Trang An, a UNESCO Heritage Complex in Vietnam's northern province of Ninh Binh.
The Ministry of Culture, Sports and Tourism has ordered the company to dismantle the structure that they began building six months ago, according to Tuoi Tre. To build the one-kilometer staircase, which included restrooms, the company drilled hundreds of cement pillars into the relatively pristine environment as reported by VnExpress.
The stairs lead to the top of Huyen Vu Mountain in the Trang An Complex along the southern edge of Vietnam's Red River Delta. The complex is famous for its limestone spires and cliffs that overlook meandering rivers, verdant rice paddies, and small villages. It also contains Hoa Lu, the 10th and 11th century capital of Vietnam as well as rare archaeological traces of prehistoric human habitation. An altar originating in the 17th Century sits atop the mountain peak.
Last week, inspectors visited the site and concluded it to be an egregious violation of Vietnam's Cultural Heritage Law. The tourism company was also chastised for using unqualified tour guides, untrained boat drivers, selling tickets without a permit, and distributing tourism DVDs without a license.
From August through December last year, Truong Yen Commune authorities had asked Trang An Tourism to stop construction five times, but their calls went unheeded. The provincial tourism department informed the site's district manager of the situation four times as well, though their letters were ignored. The authorities claim the failure to monitor the company more closely allowed for the violations to occur.
Trang An Tourism has shown no signs of remorse. Its CEO, Nguyen Van Son, says he had obtained all necessary documents. Before removing the staircase he wants officials to come inspect it and consider the science seminars he plans to lead there. He further professes his good intentions in claiming: "I didn't build this stairway to attract tourists, I haven't taken a dime from any of them."
[Photo via Tuoi Tre]
---

Related Articles:
---