On July 7, after months of surveillance, authorities shut down a large-scale smuggling and counterfeit goods operation in Lào Cai Province.
After six months of monitoring and surveillance by the Vietnam Directorate of Market Surveillance, over 100 police officers broke into a 10,000-square-meter warehouse in Lào Cai to find the place full of illegal counterfeit and smuggled goods, reports Phu Nu.
According to the authorities, the warehouse had been the hub of an illegal operation since 2018. The owner of the warehouse, Trần Thành Phú, is a permanent resident of Lào Cai, although it was his younger sister who was reportedly the true mastermind behind the whole operation.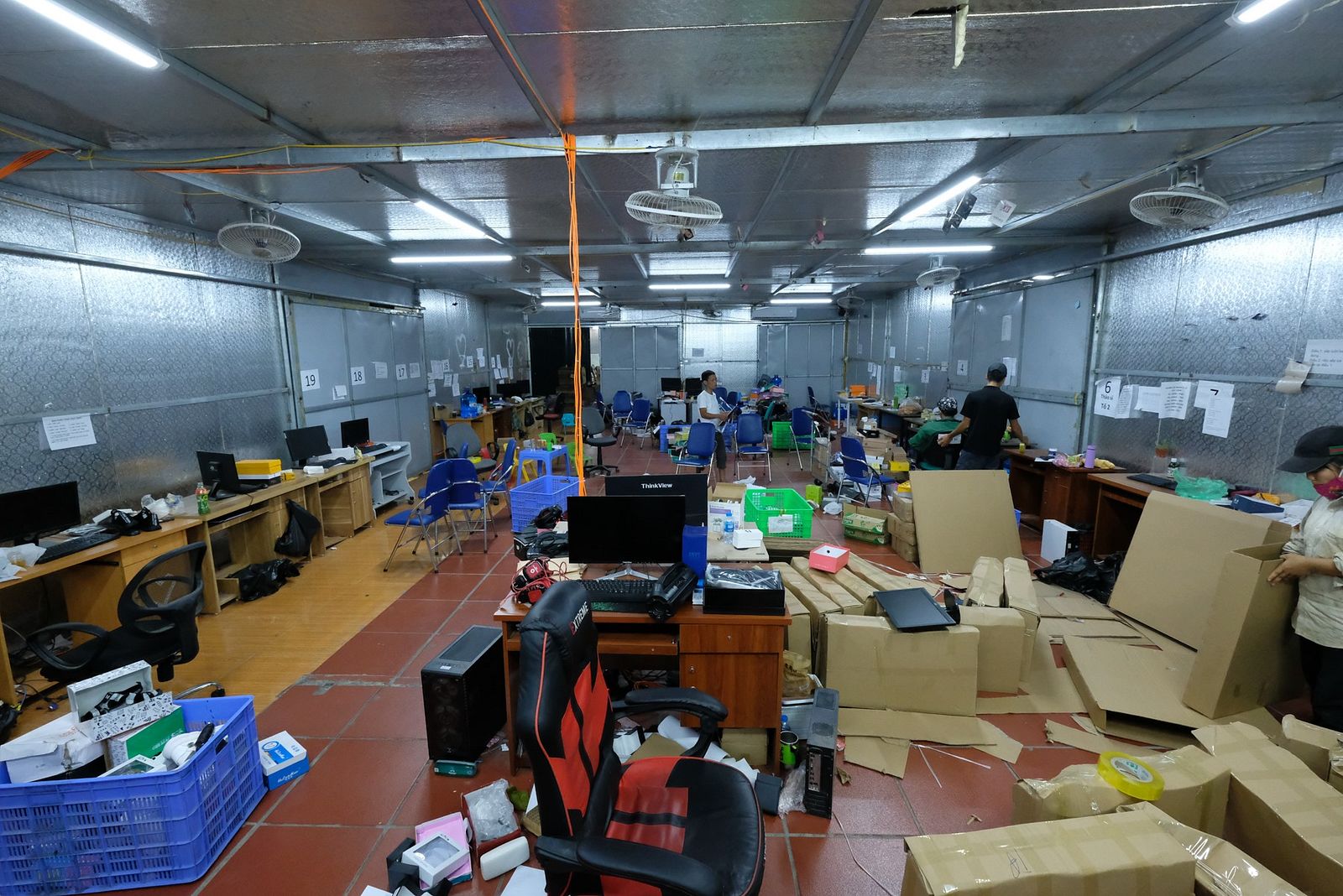 The operation was run through the online sales of just three main Facebook live streamers, supported by a 40-strong management and distribution team. Despite the cheap and rudimentary equipment they used for daily livestream sales, the management team had access to modern and professional software, allowing the operation as a whole to sell around 1,000 products per day and reach a monthly revenue of around VND10 billion.
The warehouse was divided into two main areas. The first was used to store all the smuggled products — where they were sorted into different categories — after which they were moved into the second area, where products bearing different fake brand names were kept in separate, organized piles.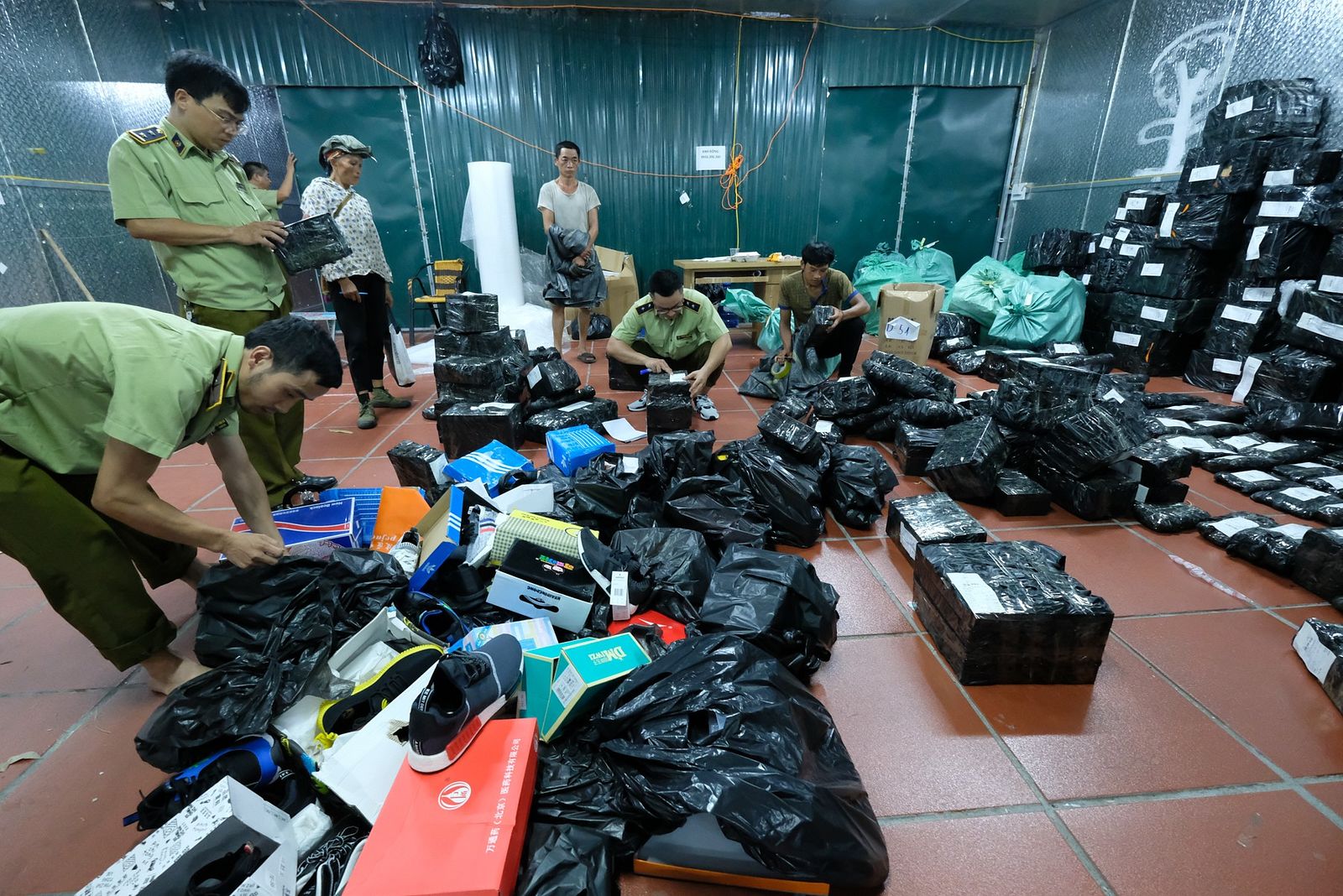 Orders were carefully packed and sent across the country through major courier companies such as Viettel Post and J&T Express. Over the operation's two years in business, it's estimated that hundreds of thousands of counterfeit and pirated products were put on the market.
The illegal warehouse started out by smuggling fashion and beauty products from Guangzhou, China. However, as the business grew, the product range increased. Before the operation was shut down, a whole range of smuggled and counterfeit products from famous brands like Gucci, Channel and Adidas were being sold.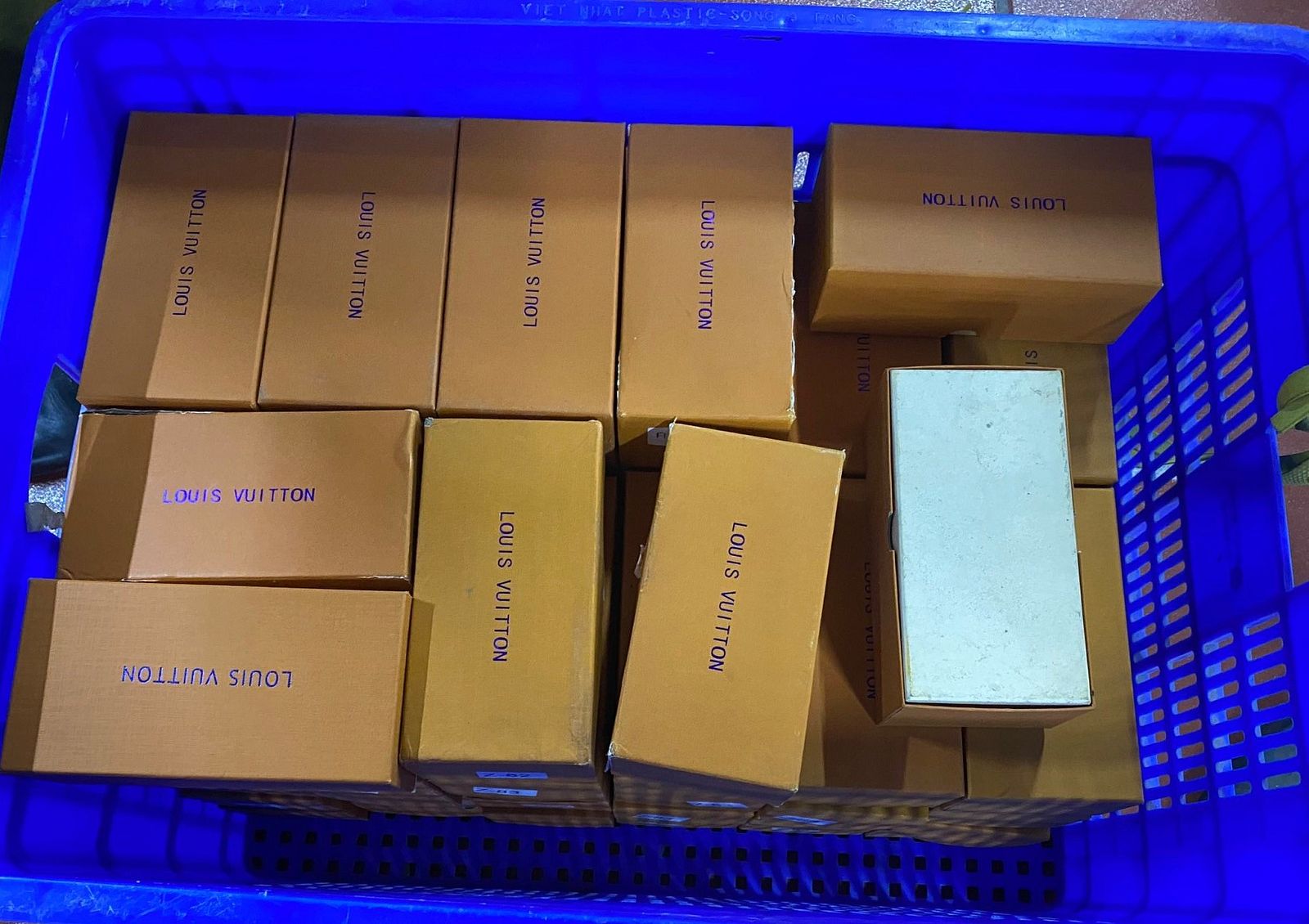 During the six months of surveillance, General Director of the Vietnam Directorate of Market Surveillance Trần Hữu Linh stated that the department had officers assigned to monitor the actions of the operation on Facebook, noticeably the livestream sales. Through this surveillance, the department managed to discover the true scale of the operation, which had specialized groups at each stage, streamlining the gang's operation.
During the crackdown, two other fashion clothes stores selling counterfeit products in Lạng Sơn Province were also shut down.
[Photos via Phu Nu]