In yet another reminder that Da Nang wins when it comes to technology, they city is testing a talking robot to help pedestrians cross busy streets.
---
Related Articles:
- New Video Shows Why "Da Nang Is Awesome"
- Da Nang Launches Free, City-Wide WIFI Network
- Da Nang Makes NY Times' "52 Places To Go In 2015" List
---
The traffic-guide robot, invented by a group of engineering students from Da Nang's Duy Tan University, is 190cm high, smartly dressed, and uses a stick to signal while crossing the street with a passenger on its left, reports Vietnam Net.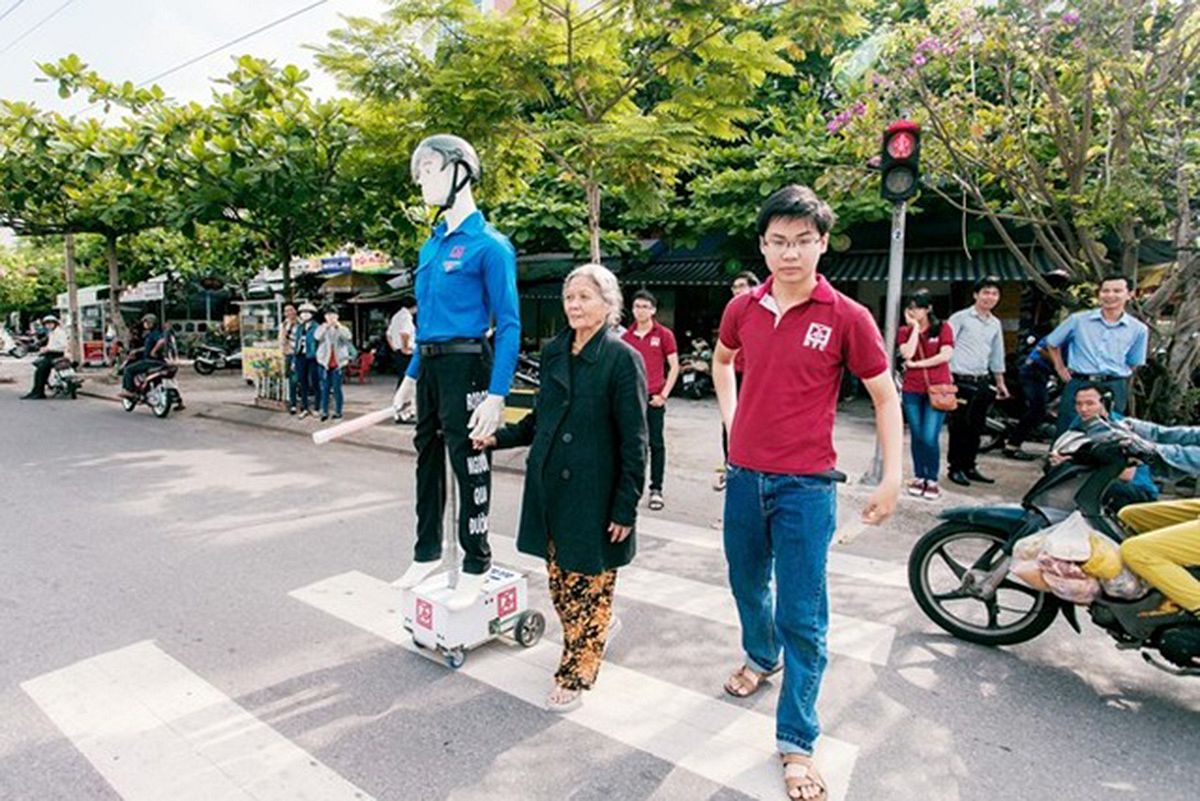 "The robot is equipped with ultrasonic sensors to detect and flexibly handle situations in order to move forward or back depending on approaching objects," said Nguyen Cong Tin, member of the group.
The idea came to Tin on a visit to HCMC where he noticed xe om drivers making additional income by guiding tourists across the street.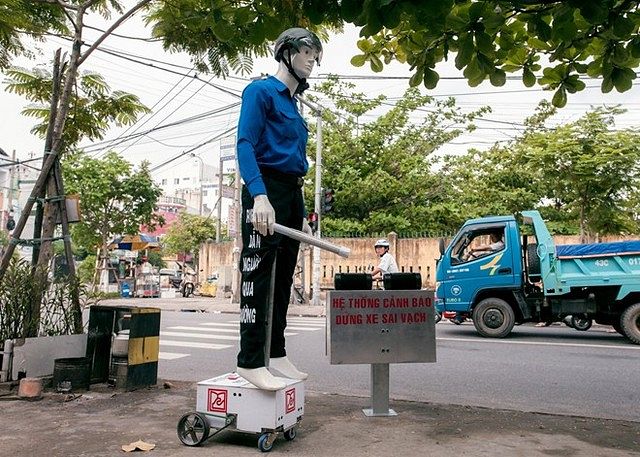 Each trip can take the robot up to 2 minutes and its power supply can last for 50 crossings.
The robot is also used to detect traffic violations upon which it will say, "Traffic culture is for community life. Please set an example of traffic awareness for your children."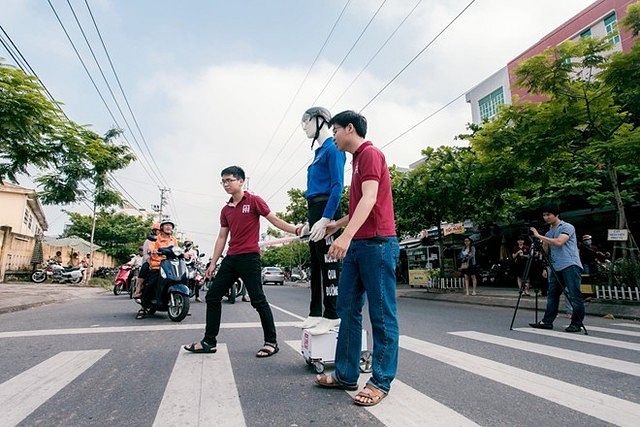 After the pilot period, the robot will be widely used on major streets in central coastal city, in addition to hospitals, schools and supermarkets.
We're all for applying technology to serve the public, but can't help wonder if the is a precursor to the inevitable robot apocalypse.