As droves of marine creatures continue to wash up on the shores of central Vietnam, the cause of the region's mass fish deaths remains unknown.
Last night, Vietnam's Environment Ministry gave a 10-minute press conference on the matter, reports Tuoi Tre. In a brief prepared statement, Deputy Environment Minister Vo Tuan Nhan pointed to two possible explanations for the phenomenon, noting that the ministry was unable to confirm the exact cause at this time.
The first possibility, according to Nhan, is that toxic chemicals entered the ocean through human activity, harming marine life along the coast. However scientists and researchers are also exploring a harmful algal bloom (HAB) as the second possible explanation for the mass fish deaths.
Also known as a "red tide", HABs occur when large colonies of algae grow very quickly, releasing toxins into the water which are harmful to both marine life and humans. These toxins have the potential to kill aquatic creatures in addition to robbing the water of its oxygen. The phenomenon has a tendency to turn the water a reddish hue – hence the name – and can spread long distances as a result of ocean currents, wind and storms.
While HABs are a naturally occurring phenomenon, they can be made worse by human activity. Prime conditions for such an event include warm ocean surface temperatures, low salinity, high concentrations of nutrients like nitrogen and phosphorus and calm seas.
Human activity is far from being ruled out as a cause, however Deputy Minister Nhan was also able to confirm that no conclusive link has been found between Hung Nghiep Formosa Ha Tinh Steel Company, the Taiwanese firm suspected of polluting the waters near Ha Tinh province's Vung Ang economic zone, and the countless fish – some of which are deep-sea species – that have mysteriously washed up on the shores of Ha Tinh, Quang Binh, Thua Thien-Hue and Quang Tri provinces since the start of this month.
"Until now, after our investigation and evidence gathering, we have not found any proof to conclude that there is a link between Formosa, other factories and the mass fish deaths," Nhan told reporters, according to Channel News Asia.
For his part, Dr. Du Van Toan, head of Sea Research and Climate Change in the General Department of Vietnam Seas and Islands, believes the chemicals discharged by Formosa, even if found to be harmful, could not have caused such a large-scale crisis. Speaking with Zing, the scientist pointed out the time required for an accumulation of pollutants to have such a serious effect on the surrounding environment.
"According to Dr. Toan, Formosa imported several hundred tons of chemicals at the end of March," the news outlet writes in Vietnamese. "If discharged in early to mid-April, there would not be enough time to spread to that many large, deep-sea fish species in the central provinces and result in the mass death, making the claim of Formosa's responsibility groundless."
Other experts, however, disagree. Speaking with Thanh Nien, Professor Dr. Le Phat Quoi of Ho Chi Minh City National University argued that a HAB would have affected a much larger area. Dr. Quoi also pointed to reports of testing in Thua Thien-Hue province which showed heavy metals such as chrome in the sea water. So far, none of the official test results regarding central Vietnam's sea water or the dead fish have been released.
Regardless, Formosa remains in hot water after Chou Chun Fan, head of the company's Hanoi office, told Tuoi Tre earlier this week: "I cannot assure you that the activities of the steel factory would not impact marine life. You win some, you lose some."
"You have to decide whether to catch fish and shrimp or to build a modern steel industry," Fan continued.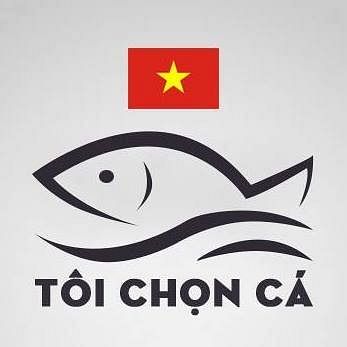 Following this statement, public outrage came swiftly – social media users lit up the internet with the hashtag #toichonca in protest of Fan's comments – and within 24 hours the company had issued a formal apology, later firing Fan for his remarks.
While these developments have generated frustration surrounding central Vietnam's current circumstances, Deputy Minister Nhan warned reporters that uncovering the cause of the mass fish death would take time.
"Whether toxic chemicals are to blame is an extremely complicated problem that requires a long time for an explanation to be figured out," Nhan said, according to Tuoi Tre.
Moving forward, the Ministry of Agriculture and Rural Development has been tasked with providing test results of its collected sea water samples as well as issuing safety guidelines for the public related to seafood consumption and all aquatic activities in the area.
For many residents of central Vietnam, however, these findings may come too little too late. On Tuesday in Quang Binh province, a man with a refrigerated van was caught trying to purchase dead fish for resale, reports Tuoi Tre. According to the news outlet, the marine life washing up on central Vietnam's shore has become a hot item for traders hoping to make a quick buck.
Meanwhile, a VTC clip from earlier this week tested the extent of central Vietnam's problem by placing a pair of small fish in a bucket of sea water. The creatures died within two minutes.
[Photo via Zing]
---

Related Articles:
---