Residents of northern Vietnam are still cleaning up after Typhoon Mirinae tore through the capital as well as several surrounding provinces, leaving three dead, four missing, several injured and large-scale damage to the area.
According to Zing, the storm, which first made landfall in Nam Dinh province on the evening of July 27, caused scores of houses to collapse or become unroofed. Its strong winds and heavy rain also sank boats, felled thousands of trees and electrical poles and flooded approximately 200,000 hectares of farmland. Flights were also delayed at Noi Bai International Airport.
After touching down in Nam Dinh, Mirinae moved northwest, hitting Hanoi before heading further northern toward Ha Giang province.
In the capital alone, Zing reports nearly 5,500 trees felled as a result of high winds. As citizens attempted to carry on their daily business, an estimated 15,000 electrical poles littered the roads and sidewalks in addition to the downed trees.
While Hoang Duc Cuong, director of the Center for Hydrometeorological Forecasting, insists his organization's storm predictions were accurate and the damage on par with such a strong typhoon, some felt the forecasting leading up to Mirinae's arrival was inadequate.
Le Minh Tuan, deputy general director of Electricity of Vietnam's (EVN) northern region, told reporters the storm lasted longer than expected and its winds were stronger than initially predicted.
"I see three problems," Tuan told VTV reporters. "First, the forecast was incorrect about the level and direction [of the storm]. Second, the speed of the storm's movements was not 10-15kph as predicted. Third, the storm was different in reality, with heavy rains and strong winds last longer. Really, we need to review the forecast."
Moving forward, Prime Minister Nguyen Xuan Phuc has called upon relevant authorities to aid in a speedy cleanup of the storm's aftermath, reports VietnamNet. Officials are working to clear Hanoi's streets and sidewalks as well as to restore power to the affected areas.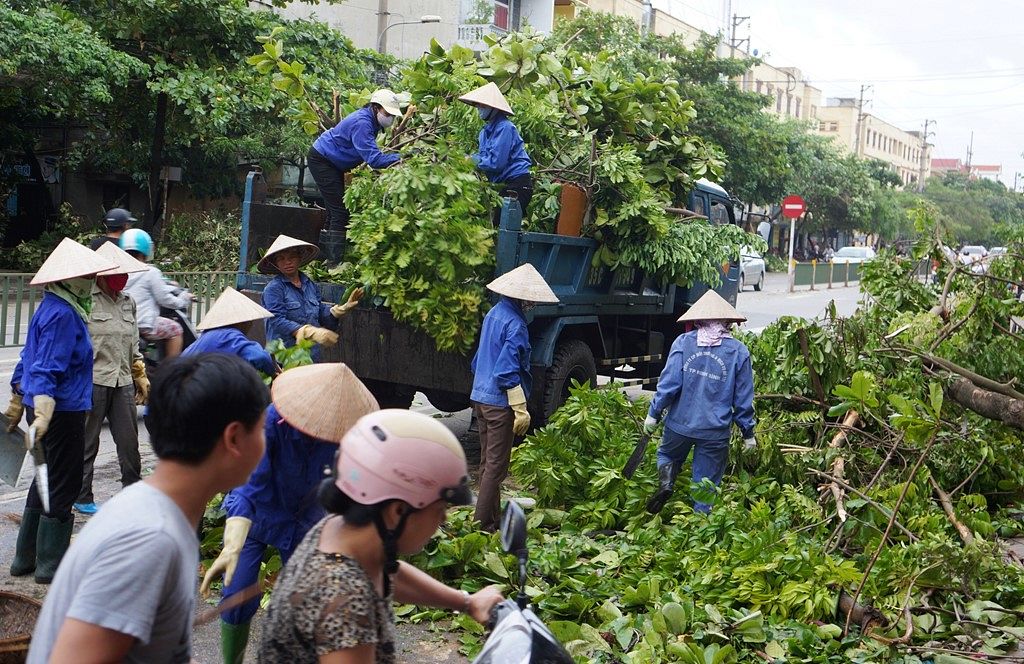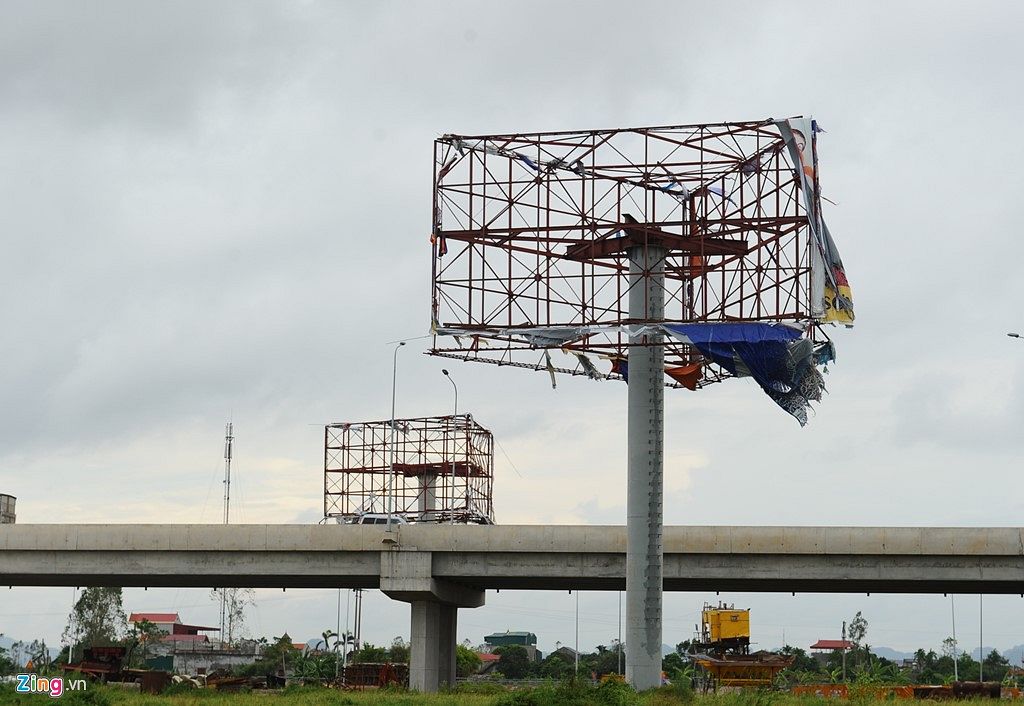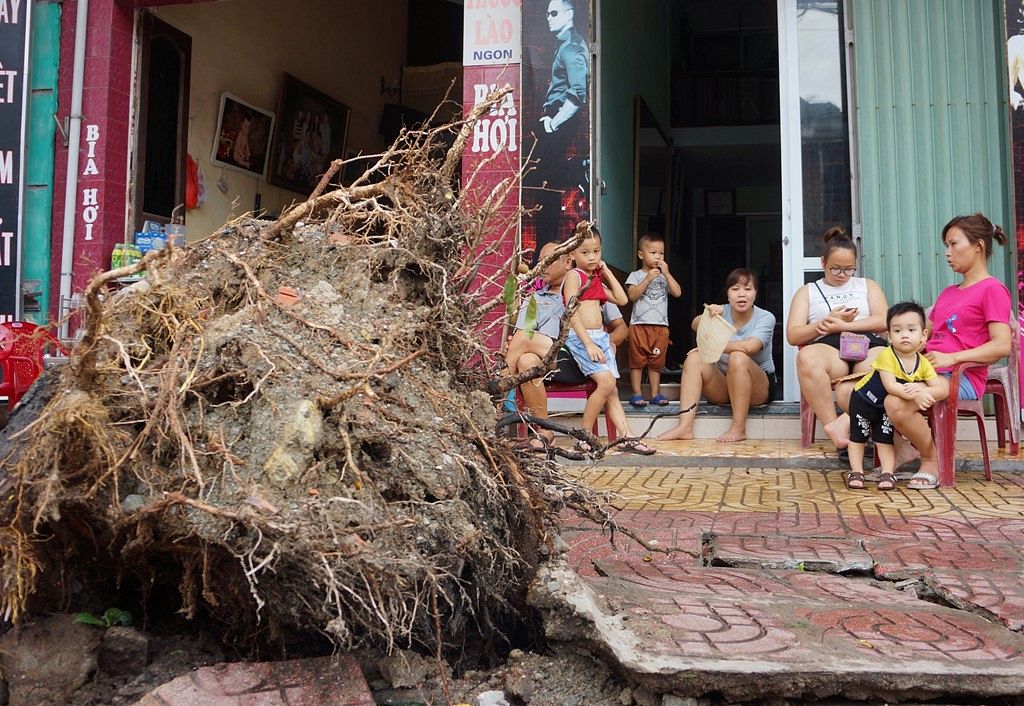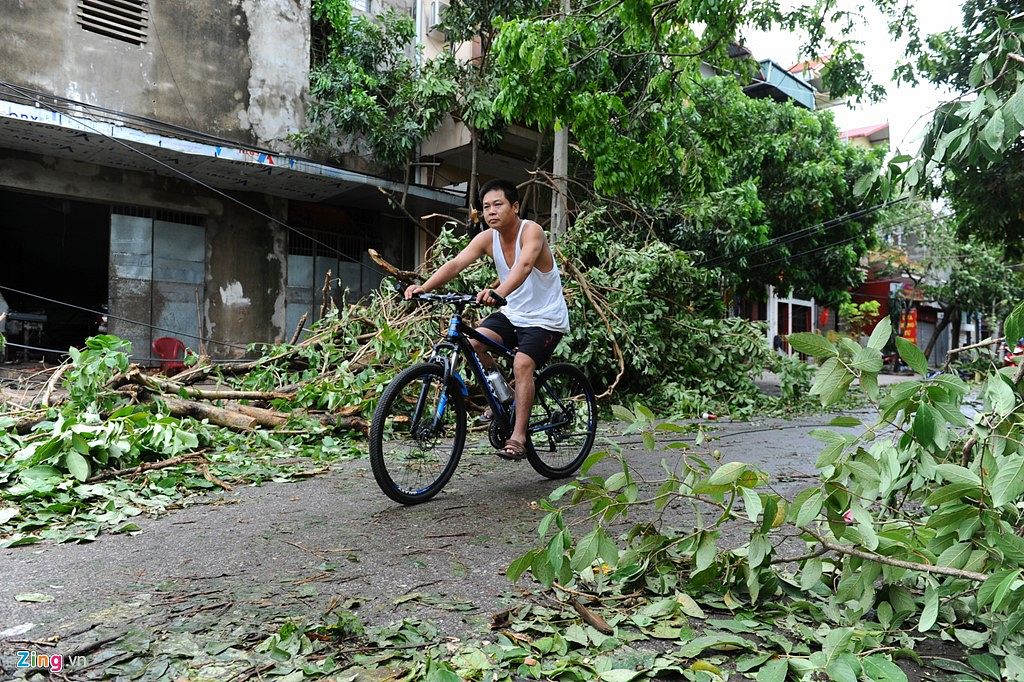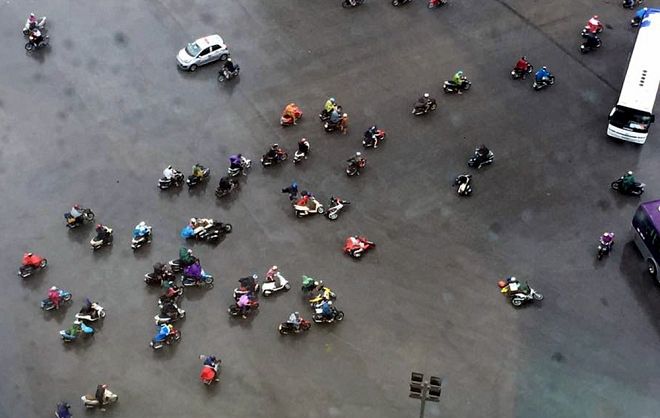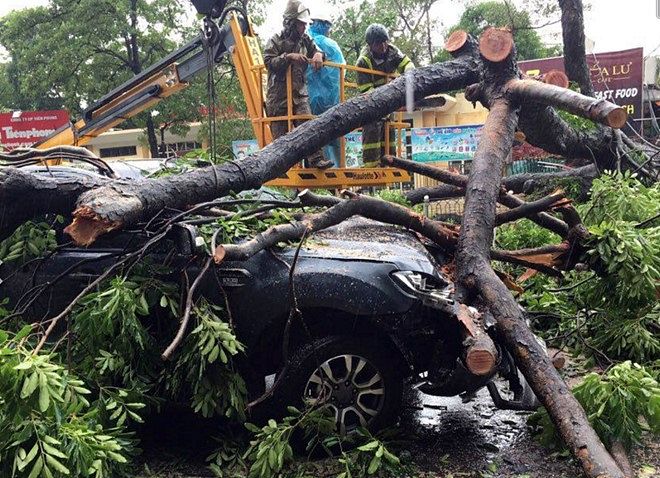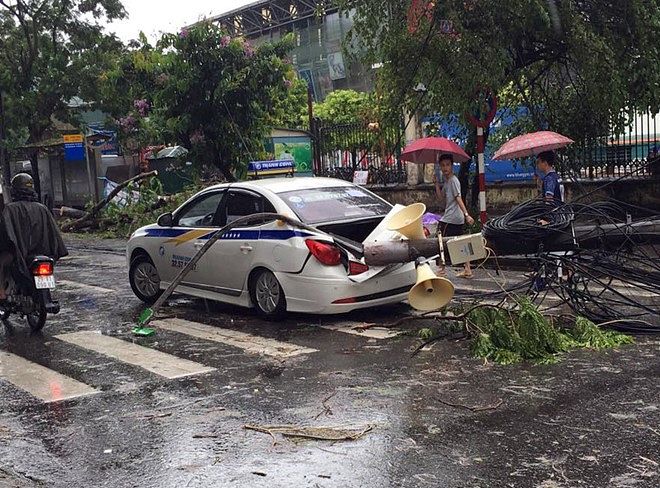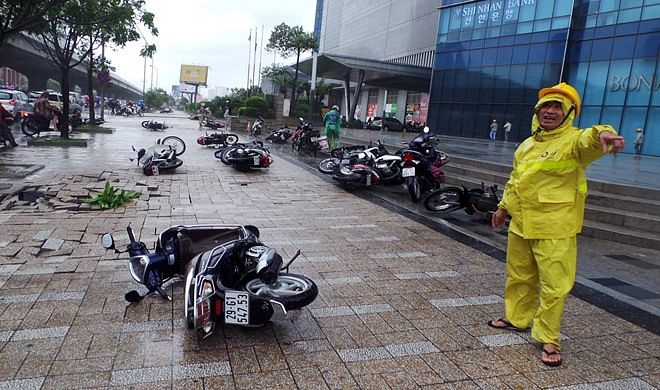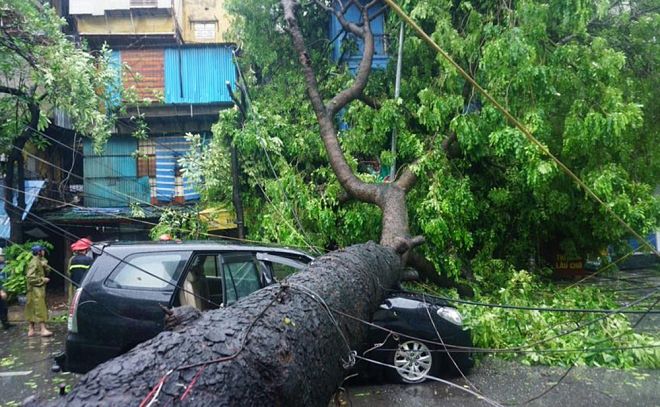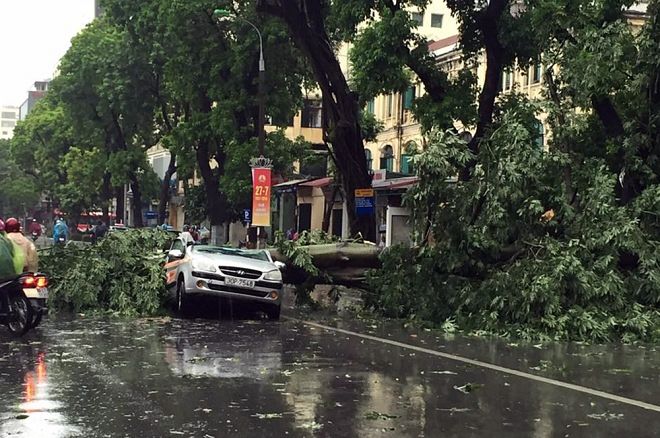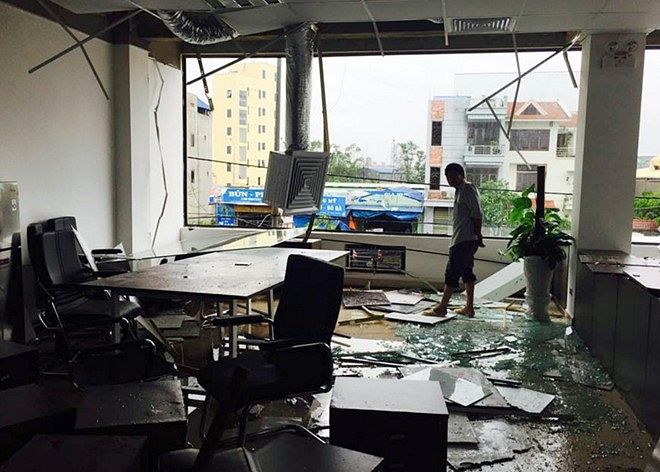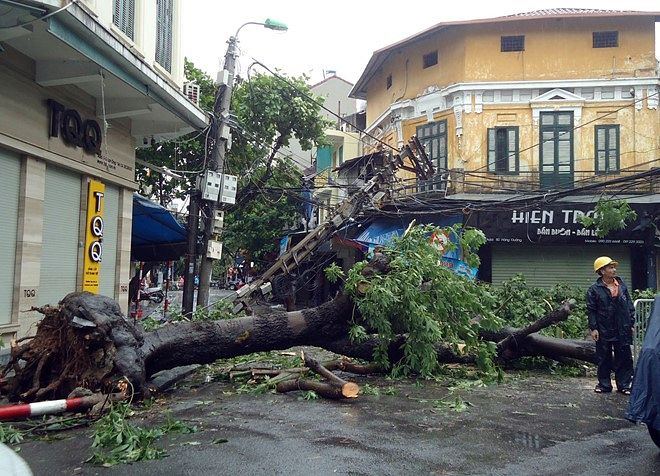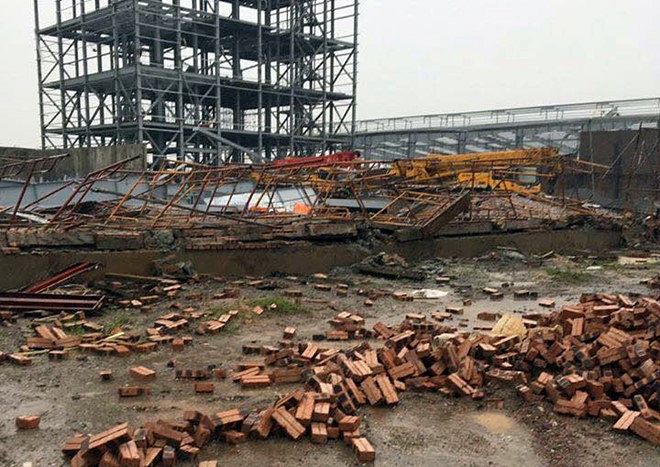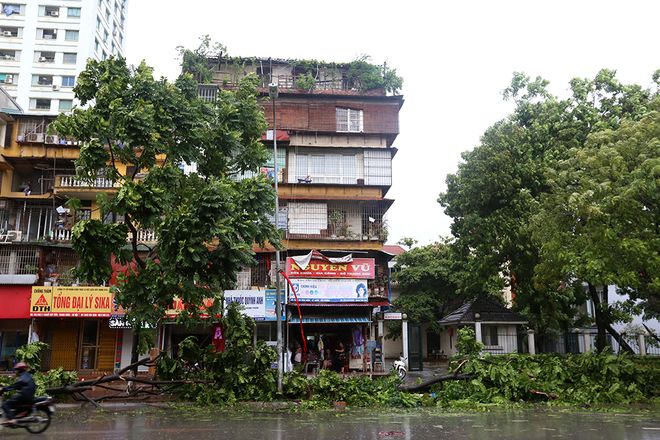 [Photos via Zing, VietnamNet]