In through your nose, out through your mouth. You can do this. In through your nose, aaaaand out through your mouth. I keep reminding myself how to breathe.
I'm climbing at approximately 4,500 meters above sea level. At this altitude, there's only about half the amount of oxygen that my body is used to inhaling. It's like breathing through a small hole.
I trudge at the pace of a grandmother, leaning on my trekking pole for support with every step. I could collapse with exhaustion, even though I've only been trekking for two hours. Fatigue is another toll high altitude takes on your body.
It's the eighth day of my trek through the Annapurna Circuit in Nepal. I start to worry about how I'm feeling because I must be able to climb nearly another 1,000 meters if I'm going cross Thorong La Pass, a quest which is on the docket for tomorrow. Despite how intensely I'm struggling today, I'm still awestruck by my surroundings. The landscape is largely barren of life: the complete desolation among the snowy mountains only broken by short shrubs, scattered yaks and fellow trekkers.
Breathing thin air is worth it when you can be this intimate with the Himalayas.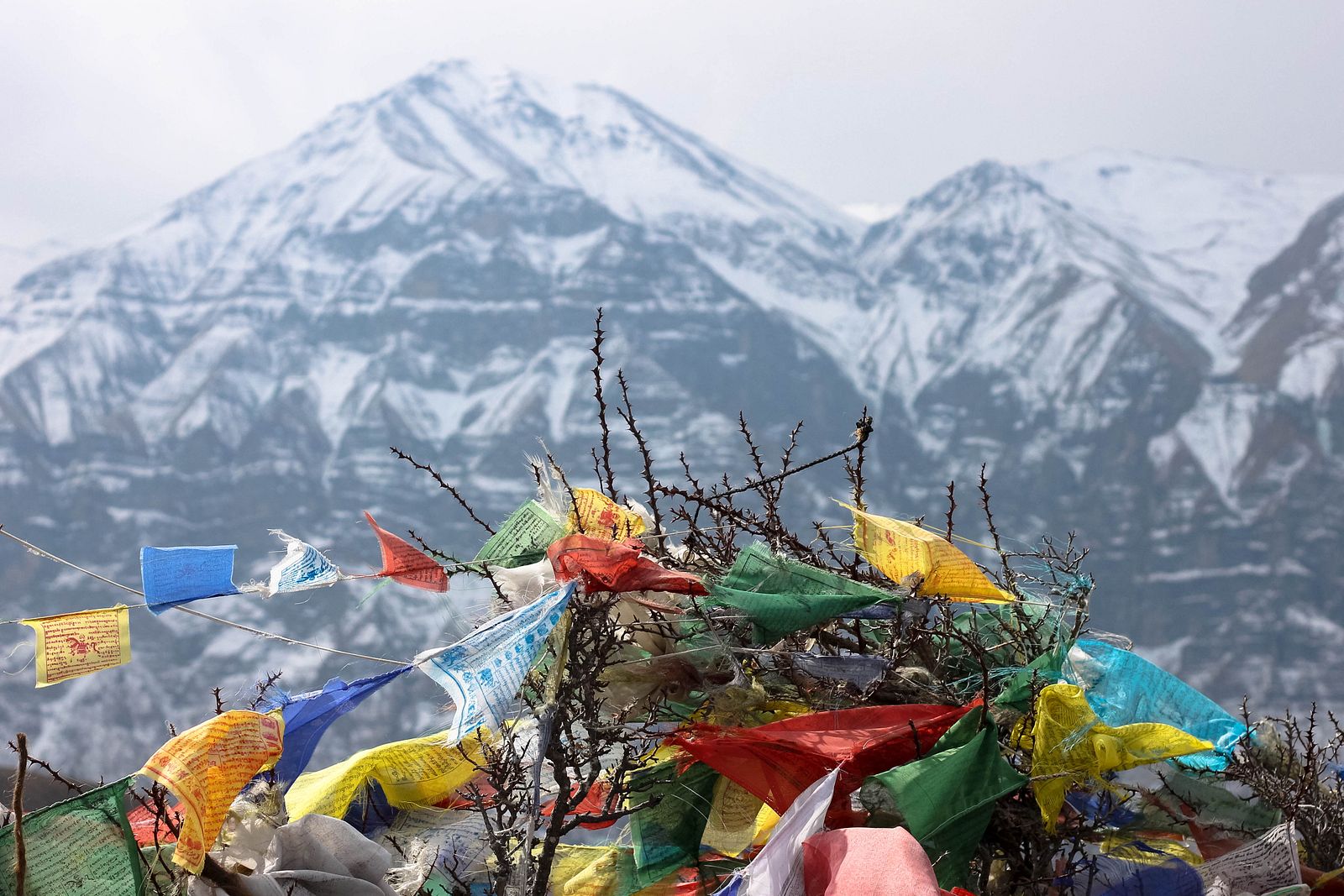 While there are serious risks involved with high altitude trekking, approximately 25,000 trekkers visit the Annapurna region each year, according to the Annapurna Conservation Area Project (ACAP). The Annapurna Circuit is a lengthy trek within the Annapurna Massif, and is considered one of the world's most classic treks. It can take anywhere from 15-28 days, depending on how many rest days are taken and whether or not transportation is used. Along the way, one can see two of the world's 10 highest peaks, Annapurna I and Dhaulagiri. Hiking in the region is not only absolutely stunning, it's also a challenge to be conquered. Adventure junkies relish the difficulty, and the sense of accomplishment that besting it brings.
I keep reminding myself why I'm doing this as I inhale methodically. I plod on, considering my frequently needed breaks as chances to capture the impressive surroundings. The scenery was bliss.
Two months before this, I had been researching treks from my apartment in Saigon. There are dozens of hikes in Nepal to choose from, but it seemed that Everest Base Camp and the Annapurna Circuit were the most popular choices. Between the two, the circuit piqued my interest most, since it's best known for its spectacular variety of landscapes. From lush rhododendron forests to alpine peaks and sub-desert, you can see almost every kind of view that Nepal offers along this trek. That sounded like amazing value to me, especially since I would be traveling across the Asian continent to get there, and wanted to get the most that I could out of the experience.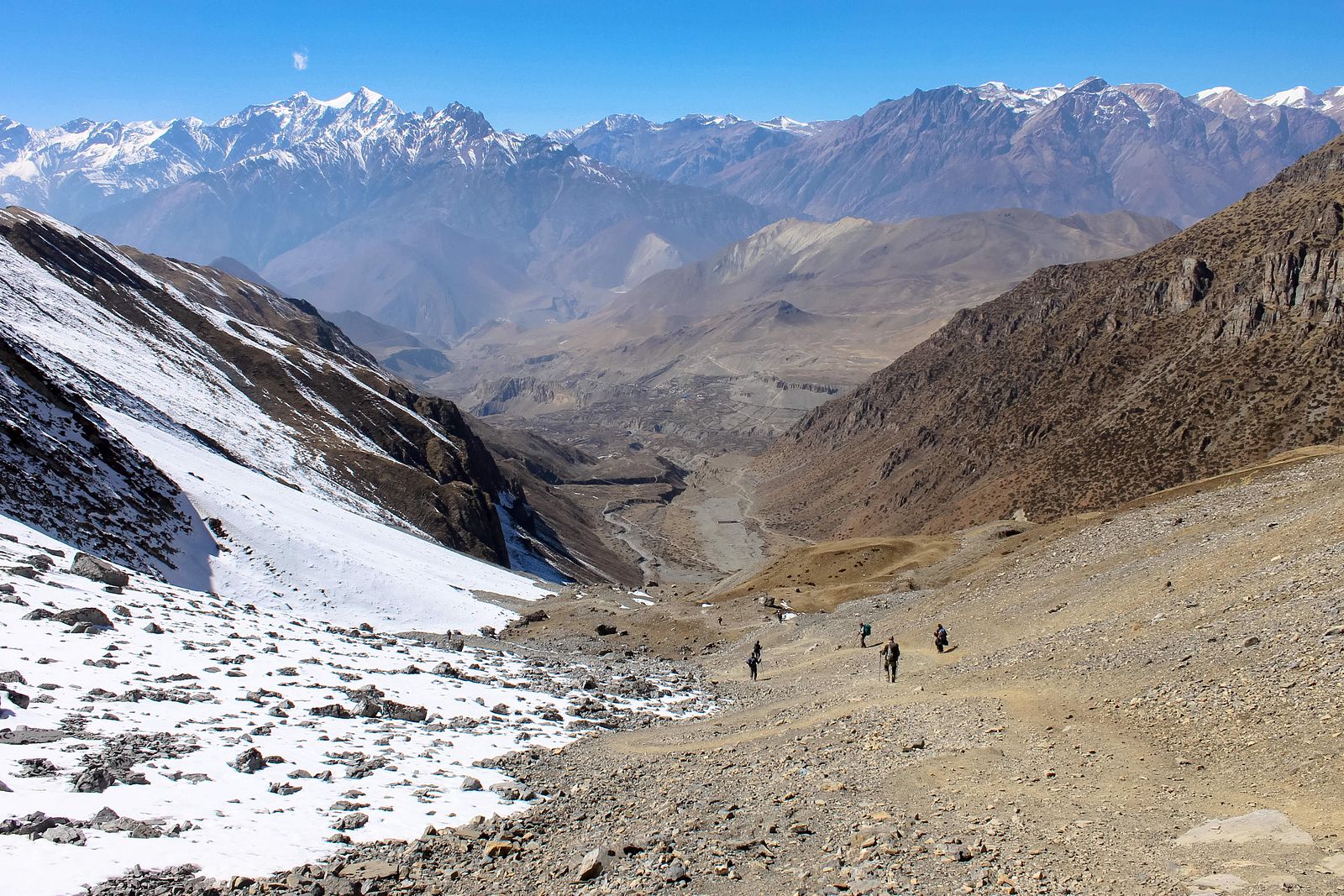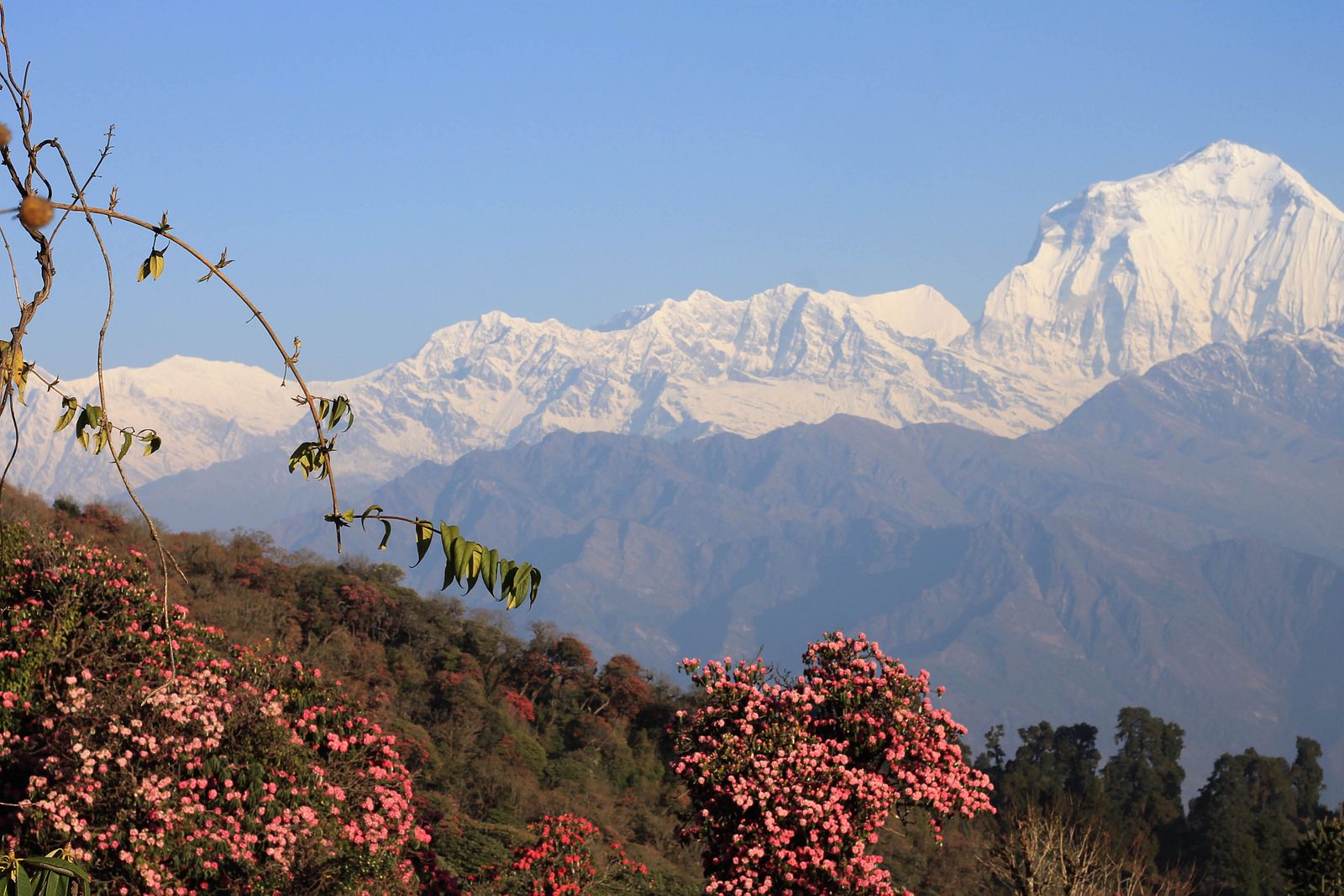 Google searches of the Annapurna Circuit also highlight new road construction in the region. The controversial development began in 2005 and continues today. Some tourists think these projects endanger the trek's reputation, while others believe it makes it more appealing. Essentially, the new roads make it easier to deliver goods throughout local villages, while also enabling trekkers with limited time or money to shorten their trips. Some in the trekking community worry that the roads are destroying the beauty of the trails by filling parts of the circuit with jeeps and buses. In my experience, the roads were mostly avoidable, so I wasn't bothered too much by them. In fact, I was grateful for this luxury, as I hurt my knee at one point and opted for a bus ride instead of walking to my next destination.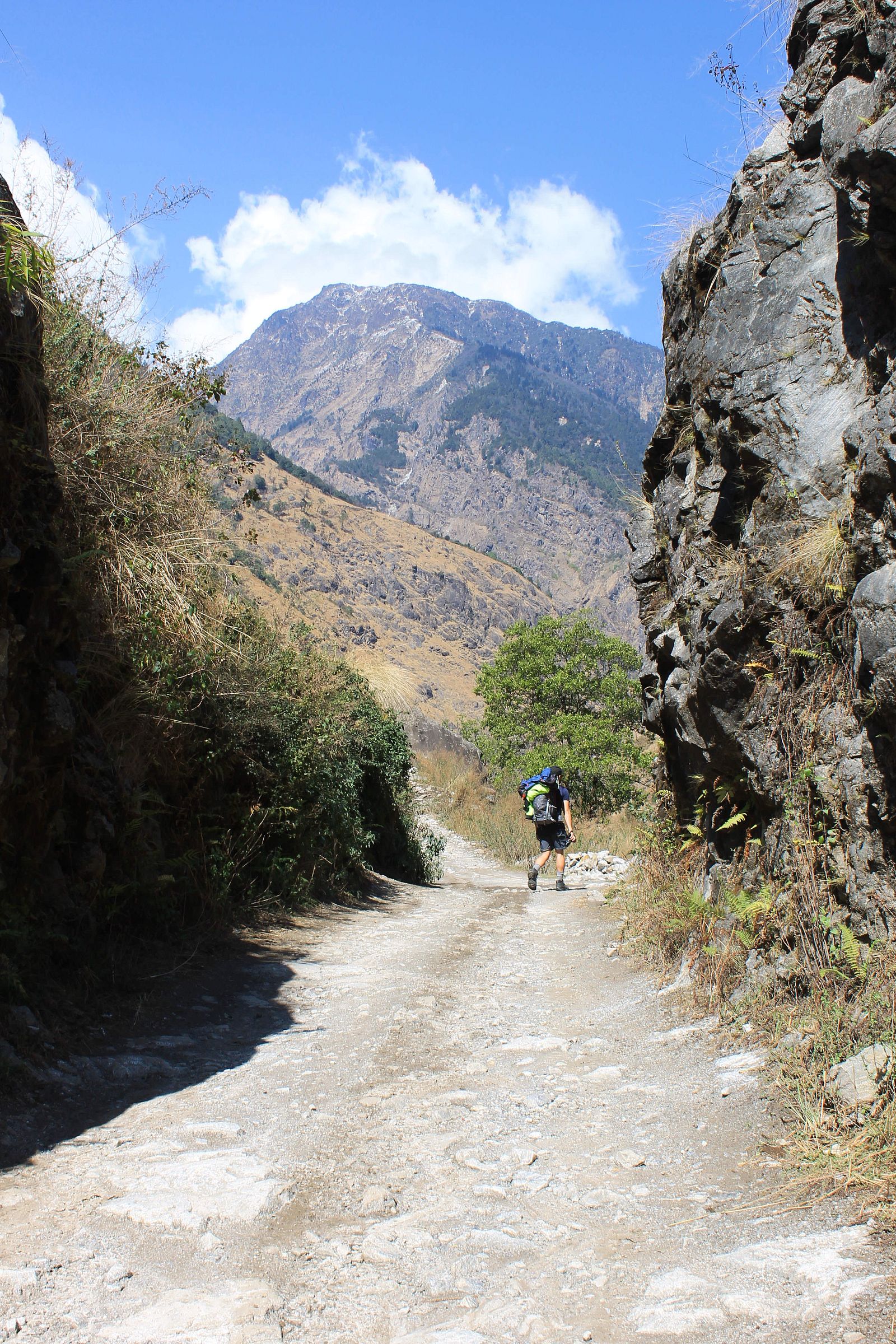 It shouldn't be overlooked that both tourists and locals are benefiting greatly from the new roads. From conversations with guest house owners and trekking guides, I learned that the roads are appreciated by those involved in tourism, as well as by those in local villages who can now access basic essentials more easily. In addition to the needs of locals, tourism from trekkers has increased the need for amenities. For example, "the soaring number of visitors, whose fuelwood consumption is twice more than that of the local people, has exerted immense pressure on forest resources already stressed from the growing local population," the ACAP shares. Other goods such as imported food and bottled drinks are now enjoyed by trekkers, and yet the general mood towards the road development is a negative one. It's a contradiction that is not uncommon in tourism today. Development is viewed negatively by tourists, and yet oftentimes that development helps meet the needs of the local tourism industry.
Tackling trash
The popularity of the circuit has done both good and bad things for the Annapurna region. During peak season, local guesthouses are often full. Growing tourism has increased demand for guides and porters, which are well-paying jobs for the Nepalese. However, this has also placed huge environmental stress on the area. For example, litter is a huge concern. According to ACAP, "it is estimated that an average trekking group of 15 people generates about 15 kgs. of non-biodegradable and non-burnable garbage in 10 days trek, producing tons of garbage in mountain regions annually."
As a trekker, the fact that I'm contributing to this was hard to swallow. Noticing piles of trash at the foot of an incredible waterfall was difficult to forget. I felt selfish.
Luckily, education on what can and should be done is becoming more widespread throughout the circuit. Each restaurant I visited featured a list of ideas for environmental conservation on the back of their menus, suggesting things like ordering in groups to save on firewood fuel. Safe water drinking stations have also been set up along the trail to discourage drinking bottled water. The ACAP has done much of this work to ensure the area is protected both culturally and environmentally. Trekkers are also required to pay for two permits before entering the region, and funds from this go towards local conservation efforts.
Even with the policies put in place, I saw two trekkers get into trouble at a permit check post along the trail. They hadn't paid for a permit and attempted to hike the circuit illegally. They were angry about having to pay a fine and scolded the woman who discovered them as if she had done something wrong. In essence, they opted to not support the conservation efforts in a place of they wished to enjoy the beauty. It's this kind of attitude that might eventually destroy ecotourism destinations.

The Annapurna Circuit opened to trekkers in 1977. In the relatively short time since the route opened, it's gained an incredible reputation around the world. Along the trek, I met people from all over North America, Europe and Asia, all of us eager to challenge our bodies and to experience the euphoria of hiking in heaven. The beauty of this area is outstanding — I don't think I have ever been so blown away by something. The trek was incredibly difficult, but it's also one of my favorite travel experiences to date. I hope the next generation of both Nepalese locals and tourists alike are able to enjoy the beautiful challenge that is the Annapurna circuit.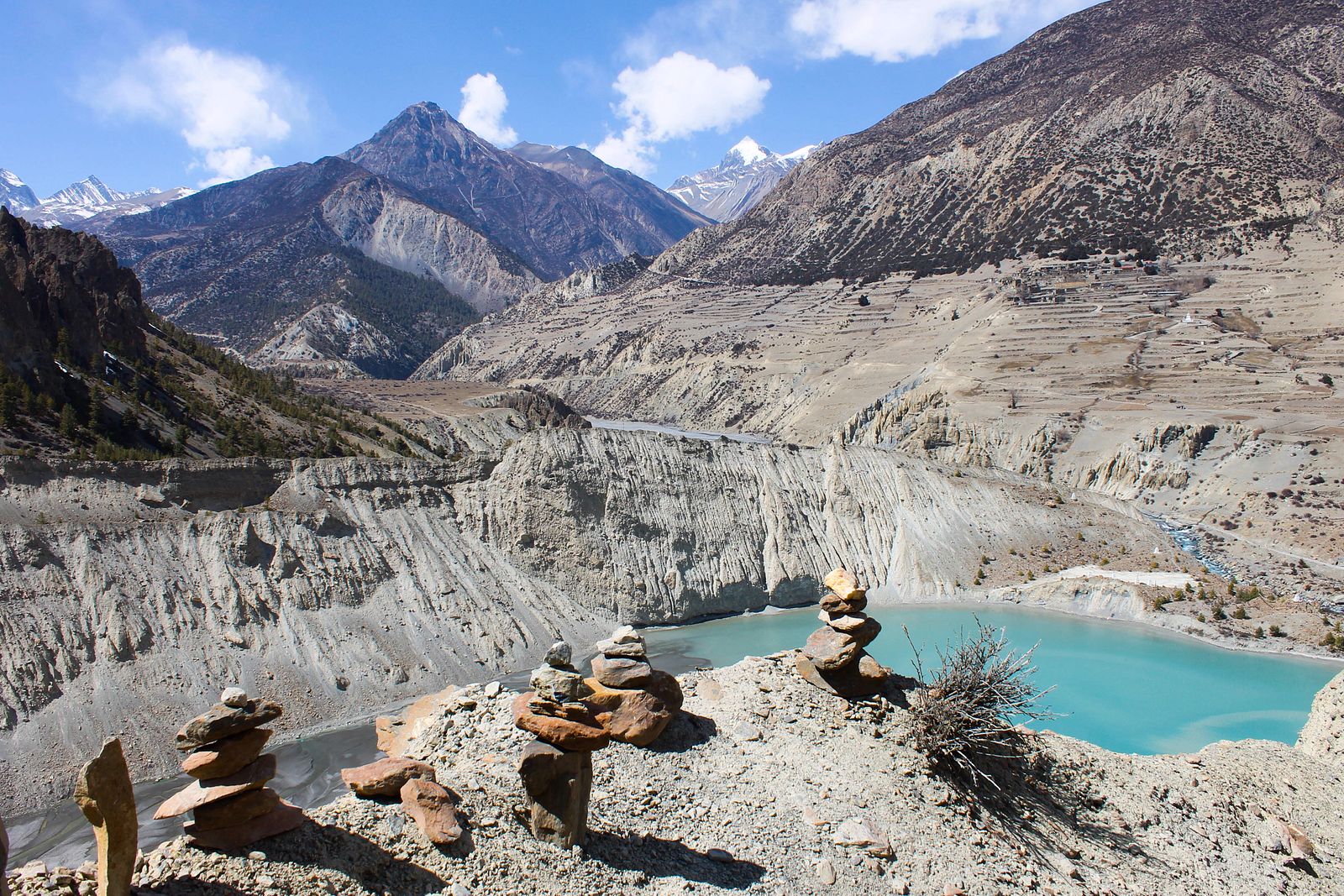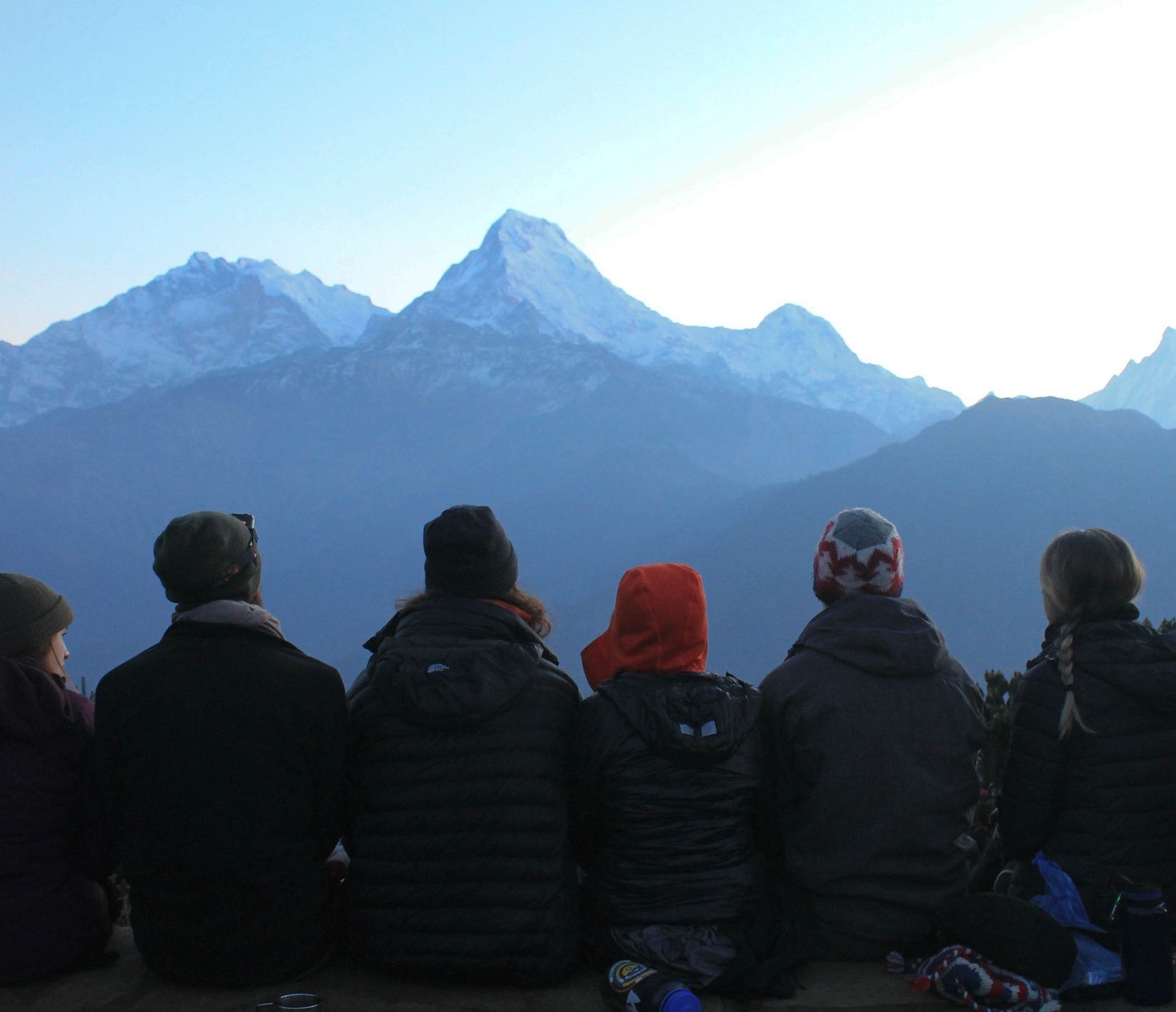 Ashley Corbett is an English teacher and freelance journalist from the East Coast of Canada.
---

Related Articles:
---