The Vietnamese Women's Museum in Hanoi is a museum with a mission.
Established in 1987 by the Vietnam Women's Union, the museum's stated purpose is to "enhance public knowledge and understanding of the history of Vietnamese women in historical and contemporary life." With some 40,000 materials and artifacts, frequent special exhibitions and an immersive audio guide, the museum meets its stated purpose and has cemented itself as a must-visit experience.
At the museum, you can twirl your way through fascinating histories and traditional practices. Yet, it's not a place that is absorbed solely in the past. The museum also engages in current affairs as it puts efforts towards education, international outreach, breaking the silence on domestic violence, frequently features contemporary works, and even danced along to 'Ghen Cô Vy' during the early days of the coronavirus pandemic.
Among the ways the museum pursues its mission, its key success is in its storytelling. The museum sticks with you not just in the stories you'll take in during your visit, but with all the fragments you'll take with you to further explore on your departure.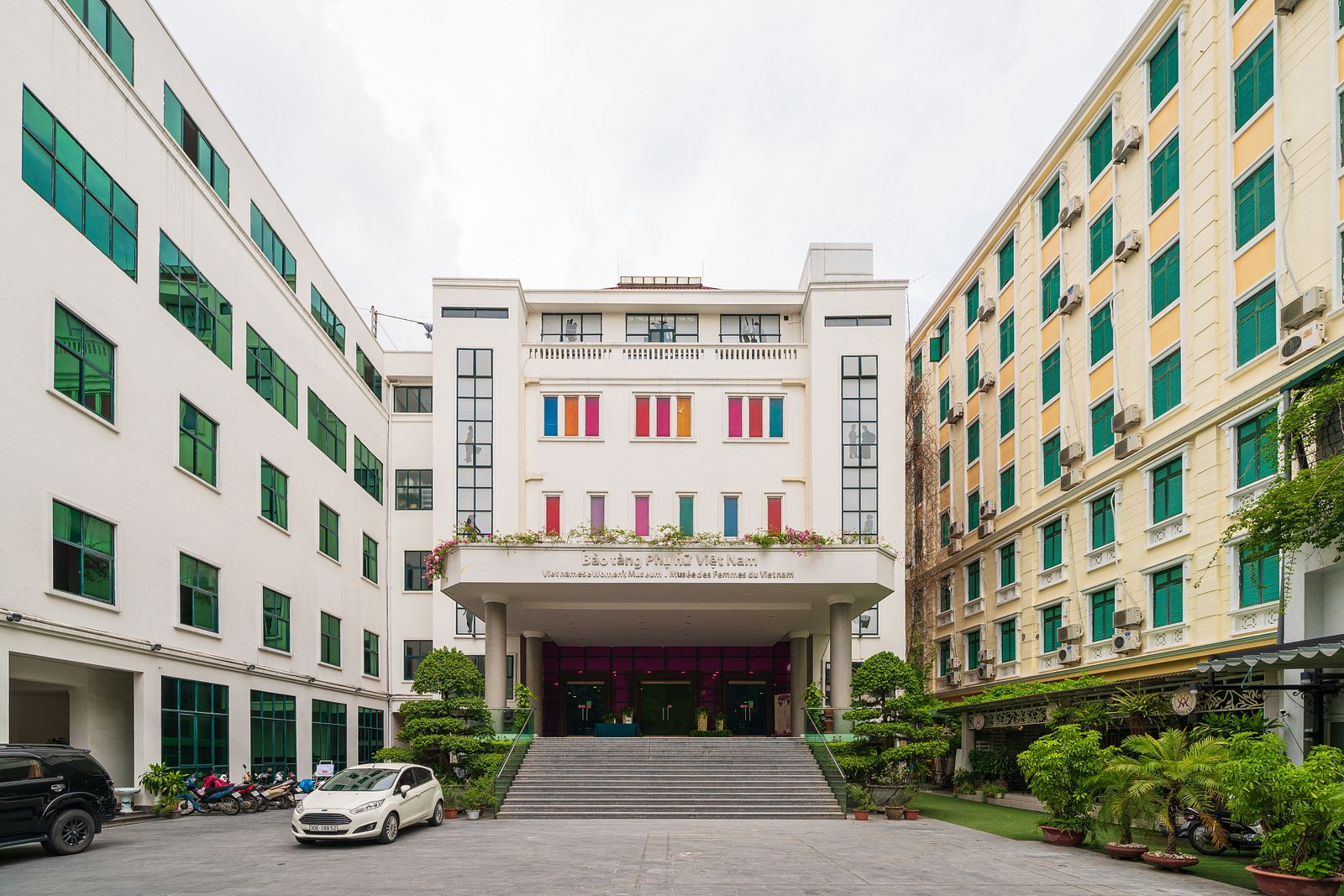 A tour through the museum and some of its most captivating pieces
Arriving at the museum on Ly Thuong Kiet street, you'll first walk the steps of an imposing structure. Upon entering the foyer, find yourself looking up at a superhero-esque gold statue of 'Mẹ Việt Nam,' or Vietnamese mother, designed by the artist Nguyễn Phú Cường. She hoists a child up on one shoulder and, as the audio guide describes, pushes down the nation's problems with her other hand.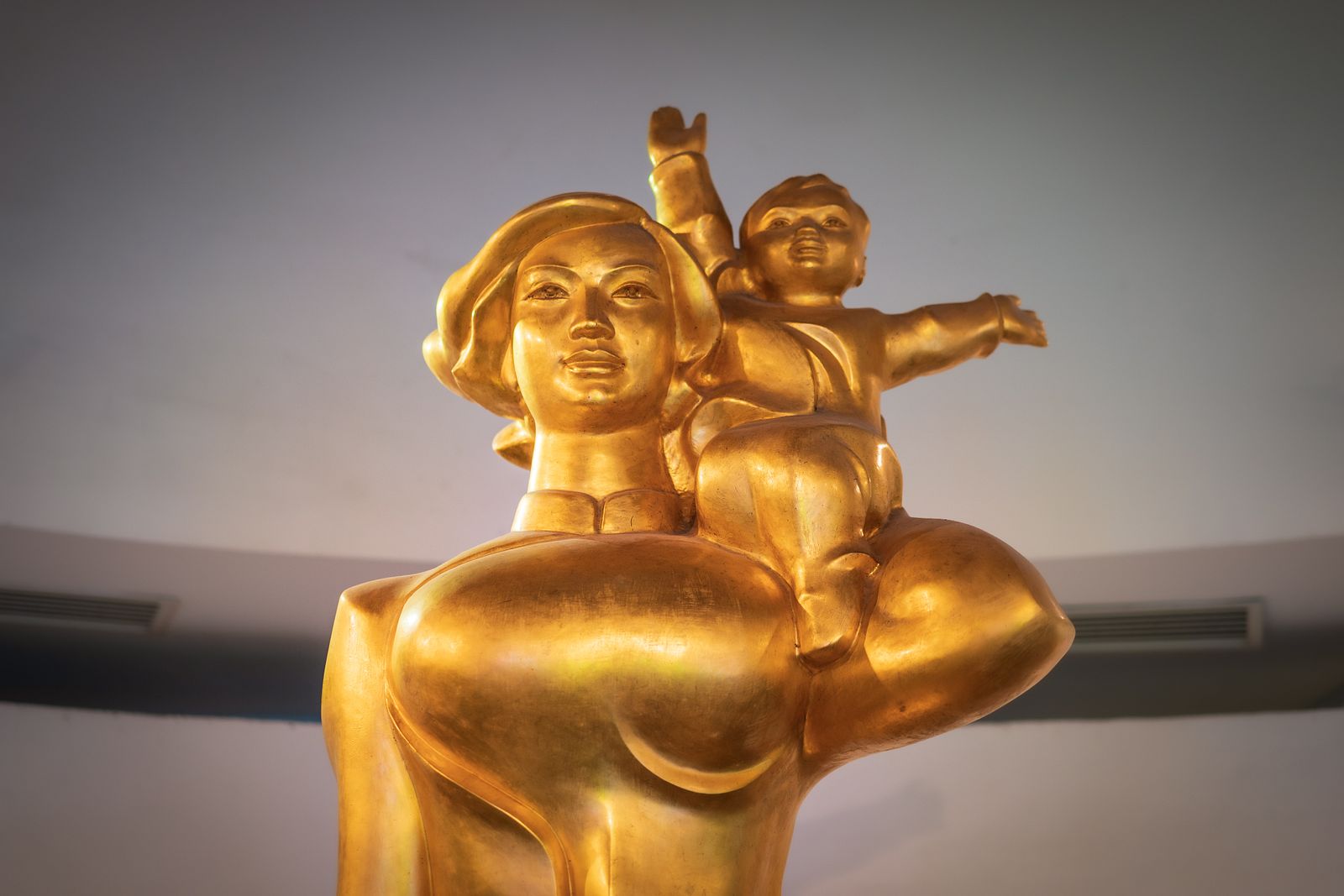 The museum that is standing today is its third iteration after it underwent renovations from 1991 to 1995 and again from 2006 to 2010. An early review of the museum after it was made open to the public in 1995 describes a keenly female design element of the structure: "Rising over the marble floor is a domed ceiling modeled after a woman's breast, complete with globe lights representing drops of breast milk."
Although it's uncertain if you'll notice any speckles of light representing breast milk when looking up from the ground floor, you will see upside down colorfully patterned nón lá that cascade down from the ceiling and a peek of the floors you'll peruse above; women in family; women in history and women's fashion.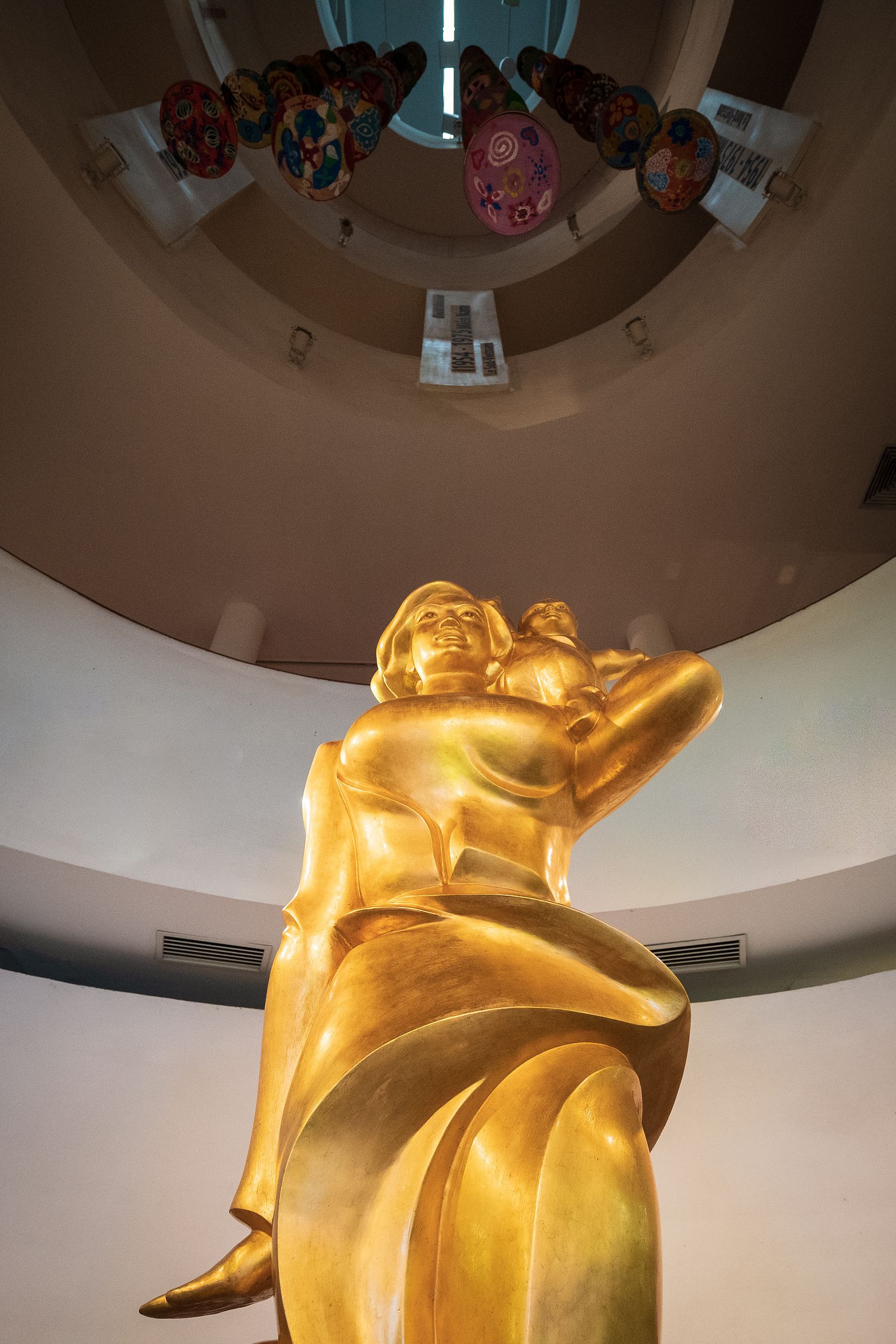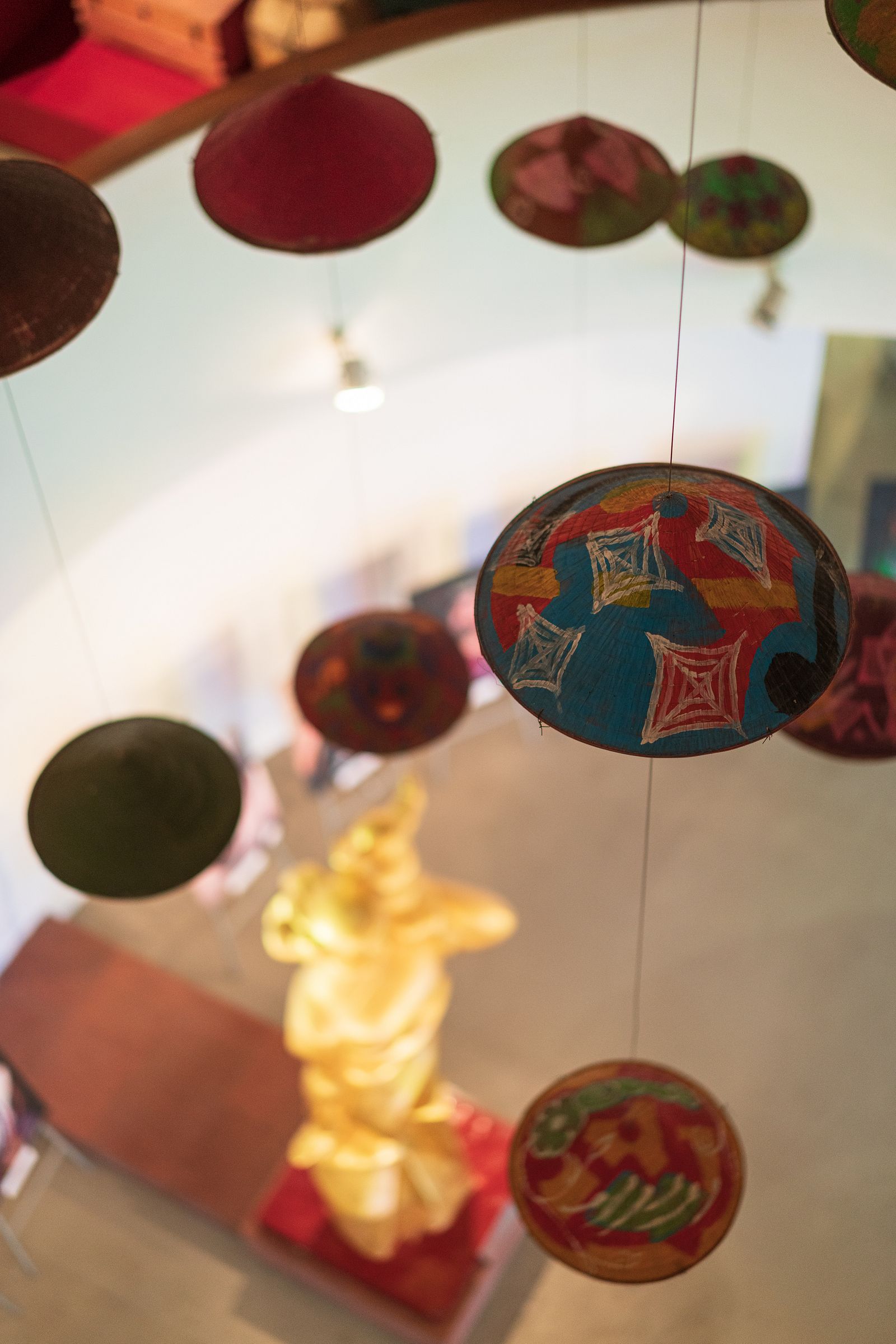 The floor dedicated to women in family circles you through conventions in Vietnam's ethnic groups as young women navigate courtship, marriage and all things to do with babies: their birth, their prenatal and postnatal care, their naming, their feeding and their clothing.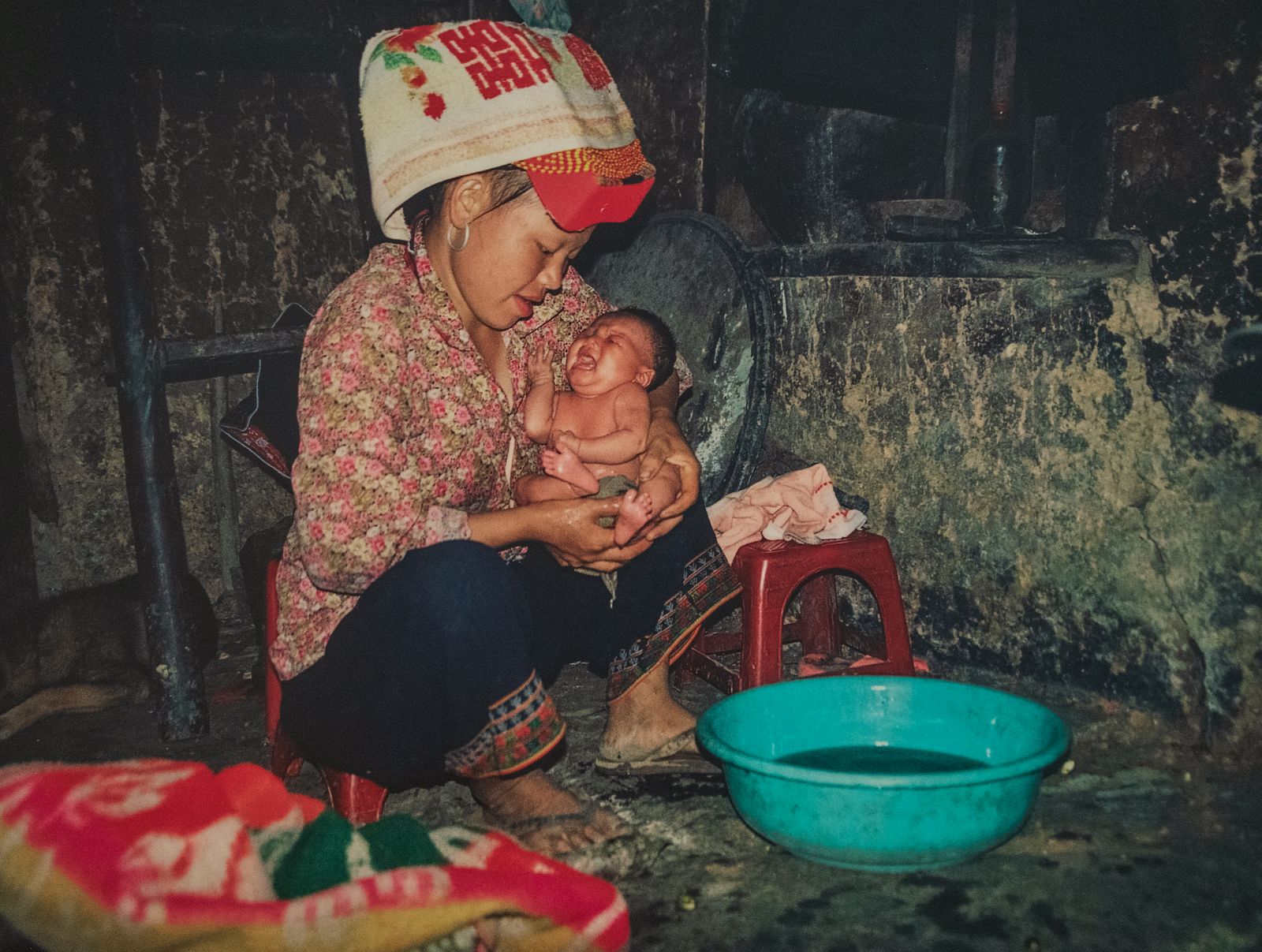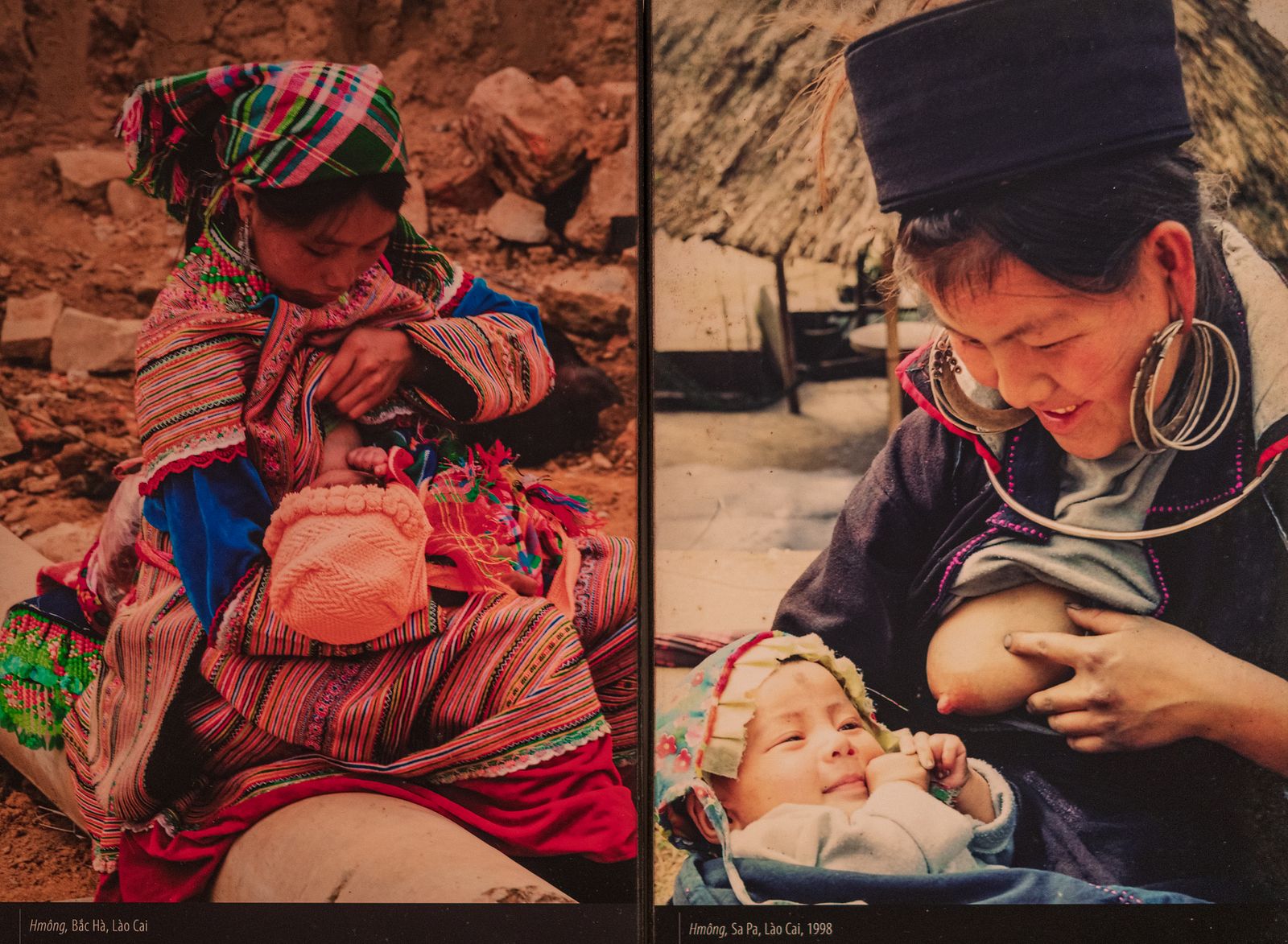 Among accounts of wedding-day jitters and husband-catching season in the matriarchal Chu Ru ethnic group, a feature that will catch your attention is a "couple's room" which belonged to Thai newlyweds from Chieng Khoi Commune in Son La District.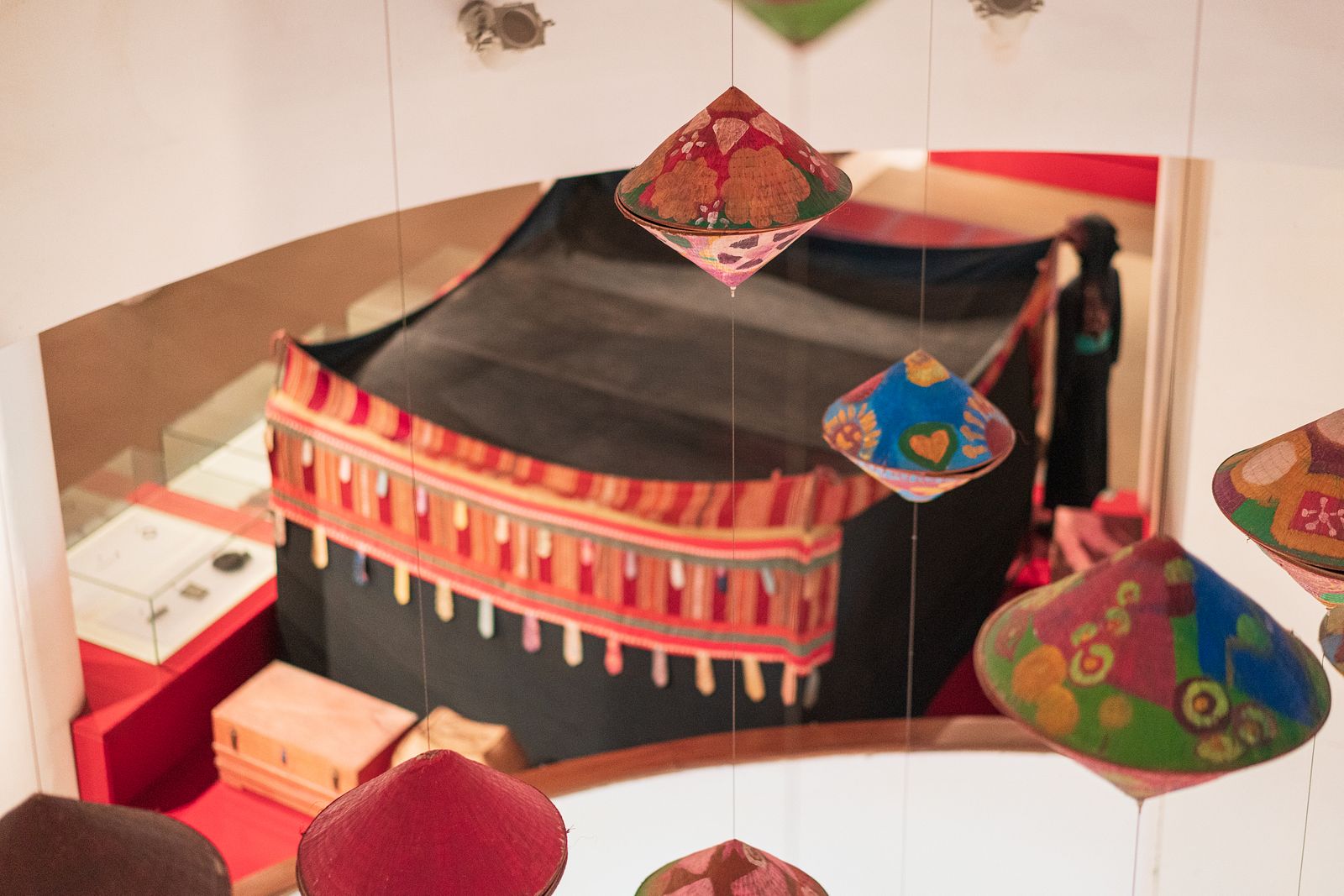 The couple-sized room is made from black and red fabric with gold detailing and contains intricately patterned blankets and neatly woven matting.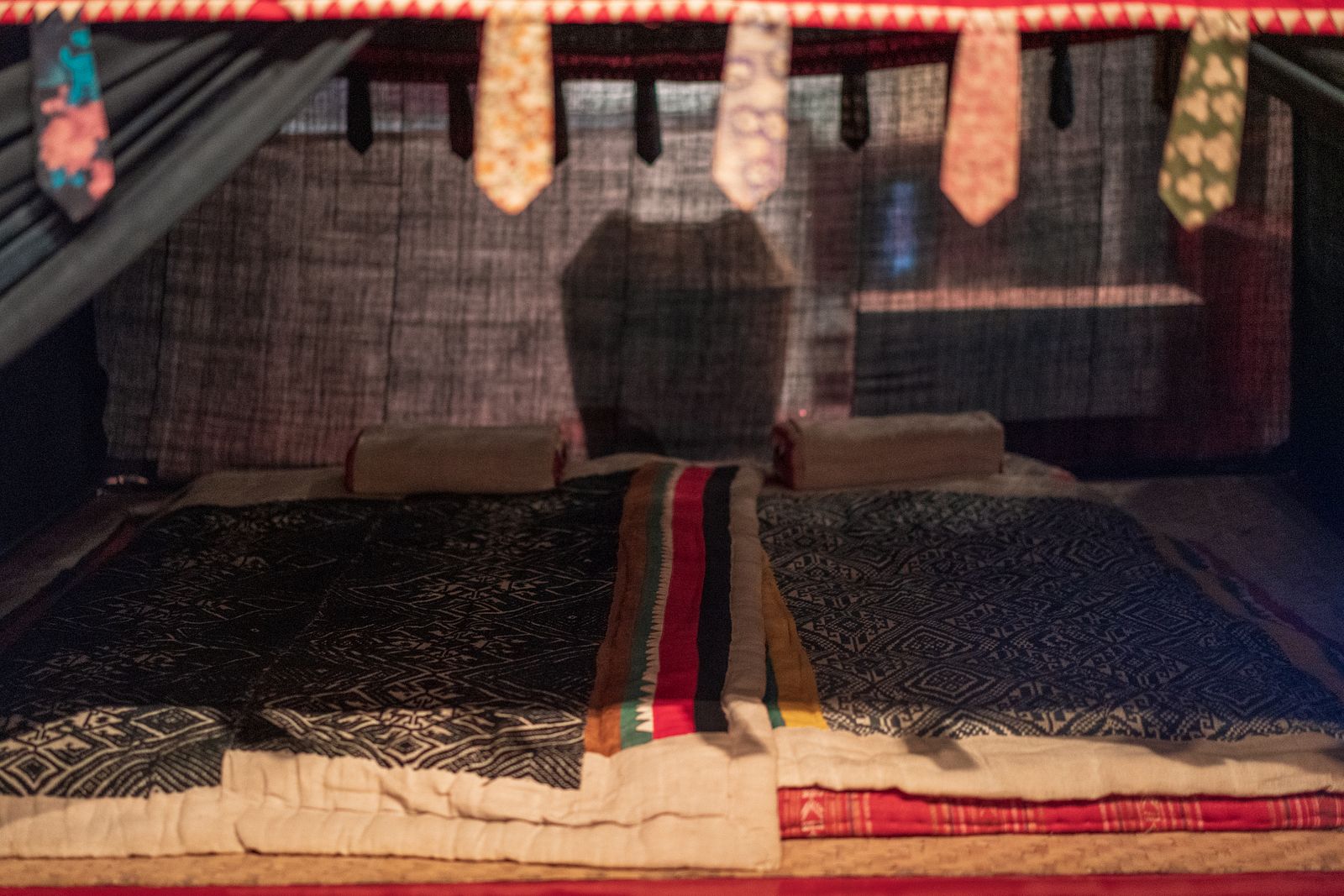 In traditional Thai households, as the audio guide details, there are no separate rooms and screens are used to create a private space. Specifically made for the couple's wedding, the bride's family took a year to complete the room which was used from 1980 to 1983. Before being donated to the museum, it was kept as a souvenir of early married life.
After this, aptly, you'll arrive at babyhood and stroll past stethoscopes, ultrasounds, a book entitled How to be a Mother, a silver bracelet used to encourage lactation, amulets used to protect pregnant women and a bamboo tube used to store the umbilical cords of the children born to a M'Nông family first used in 1924.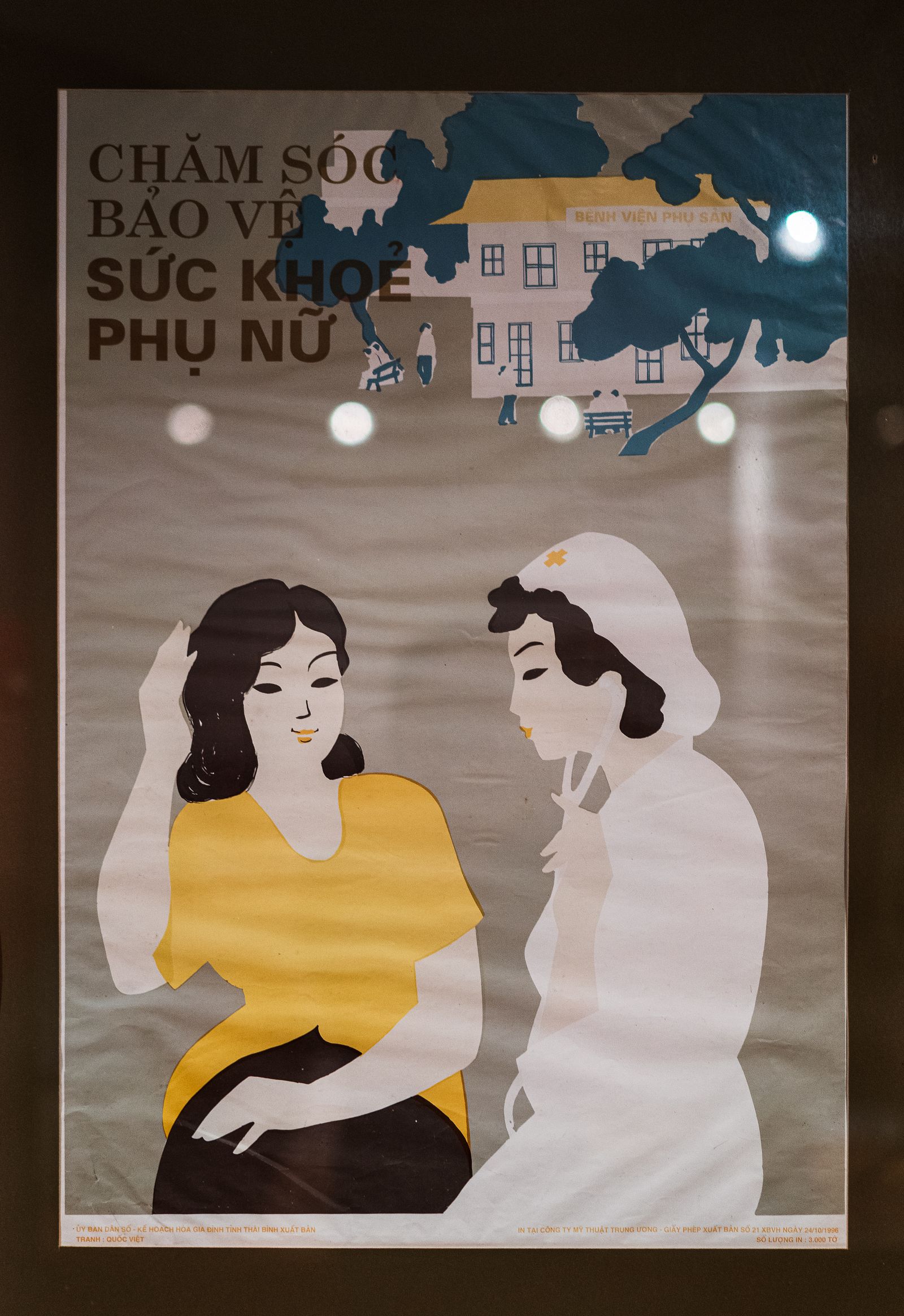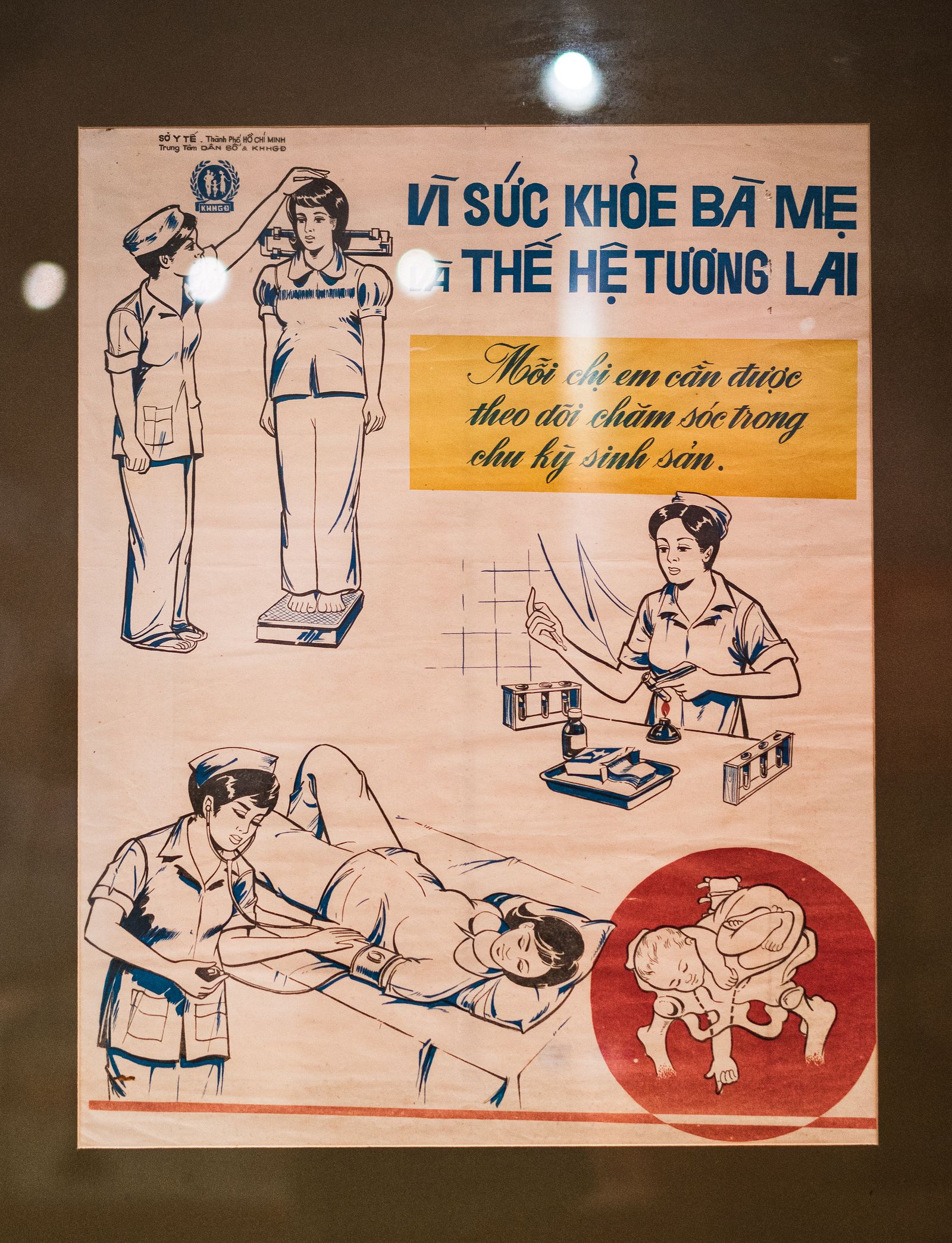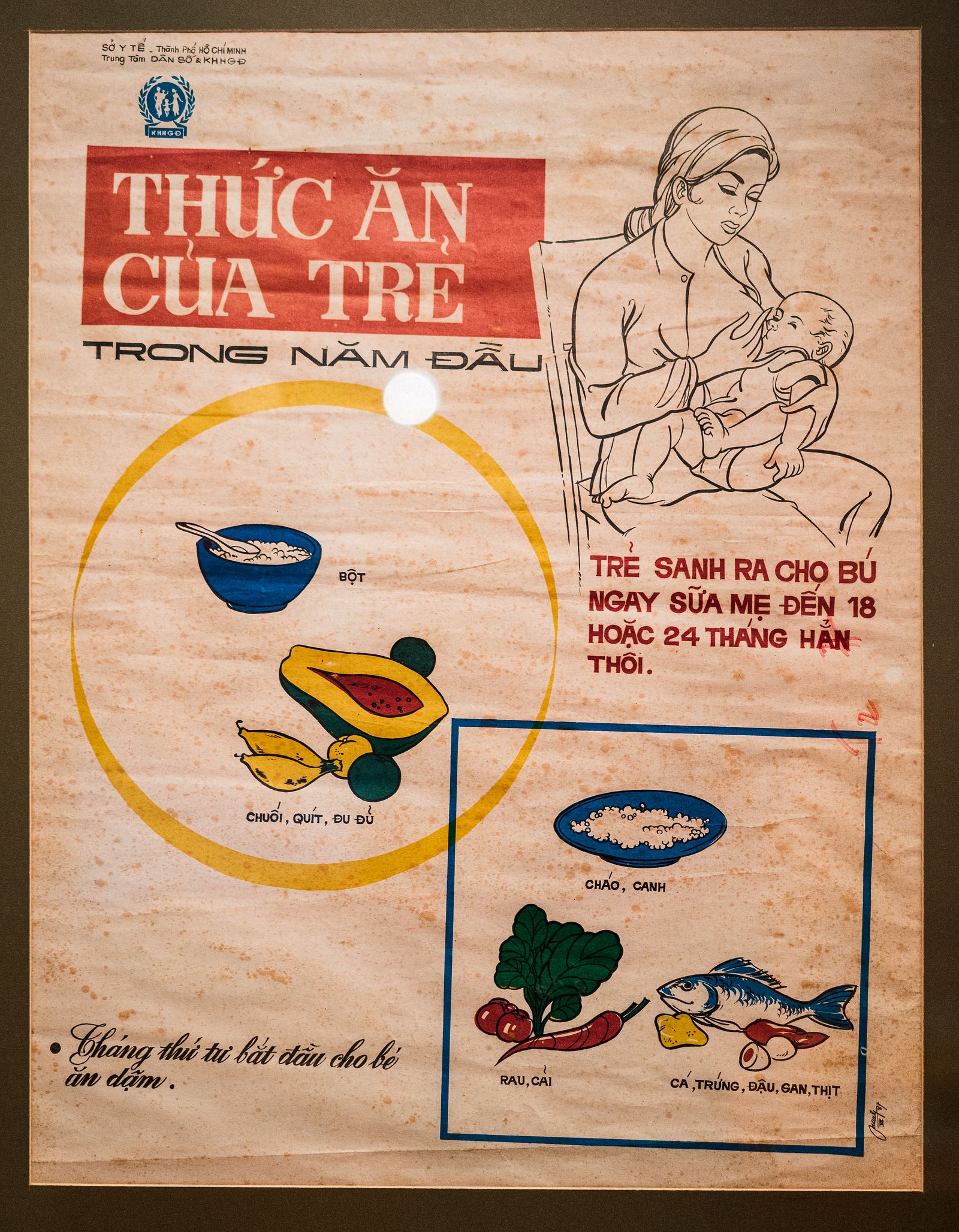 The specificity that the museum details for practices related to pregnancy, birth and infancy gives one the feeling that as a woman living within such a structure you could feel nestled within your given tradition or cloistered by its rules and regulations.
One such custom that pinpoints this rigor is a Black Thai birth ritual described by a museum placard: "Immediately after birth the midwife places the baby in a basket. The paternal grandmother then gives a lecture on moral values. She forcefully hits a container which is used for sticky rice and then plunges a knife into a hole in the floor to chase out evil spirits."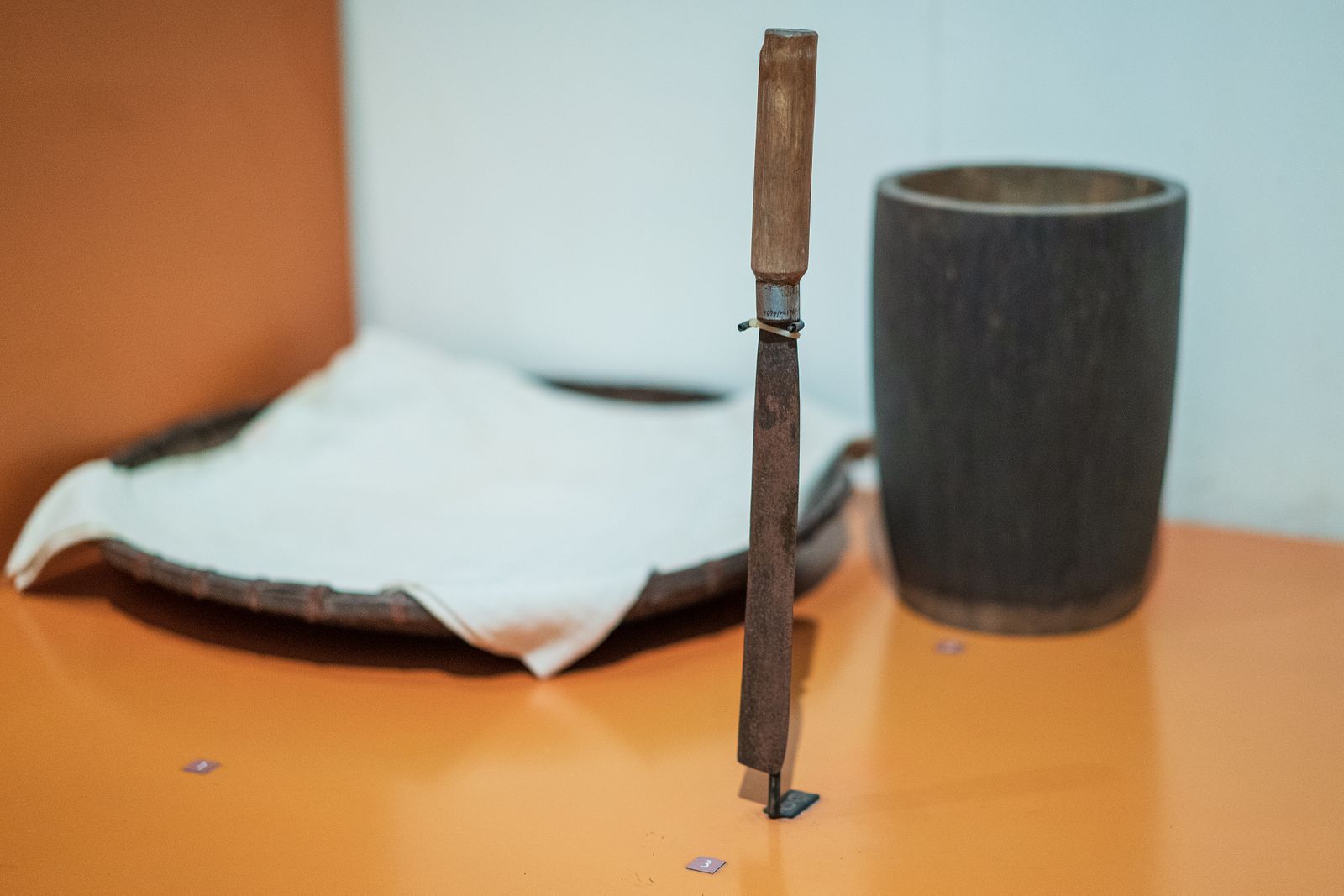 Overall, the exhibition gives a careful and intimate look at motherhood and the work that it takes to bring tiny humans into this world. Taking it in, it'll likely have you pondering the mothering you've received and the absurdity of all the little shoes that were pushed onto your once-little feet. Like a review of the Museum of Motherhood put it: "Mother, mother, I'm sorry!"
Women at War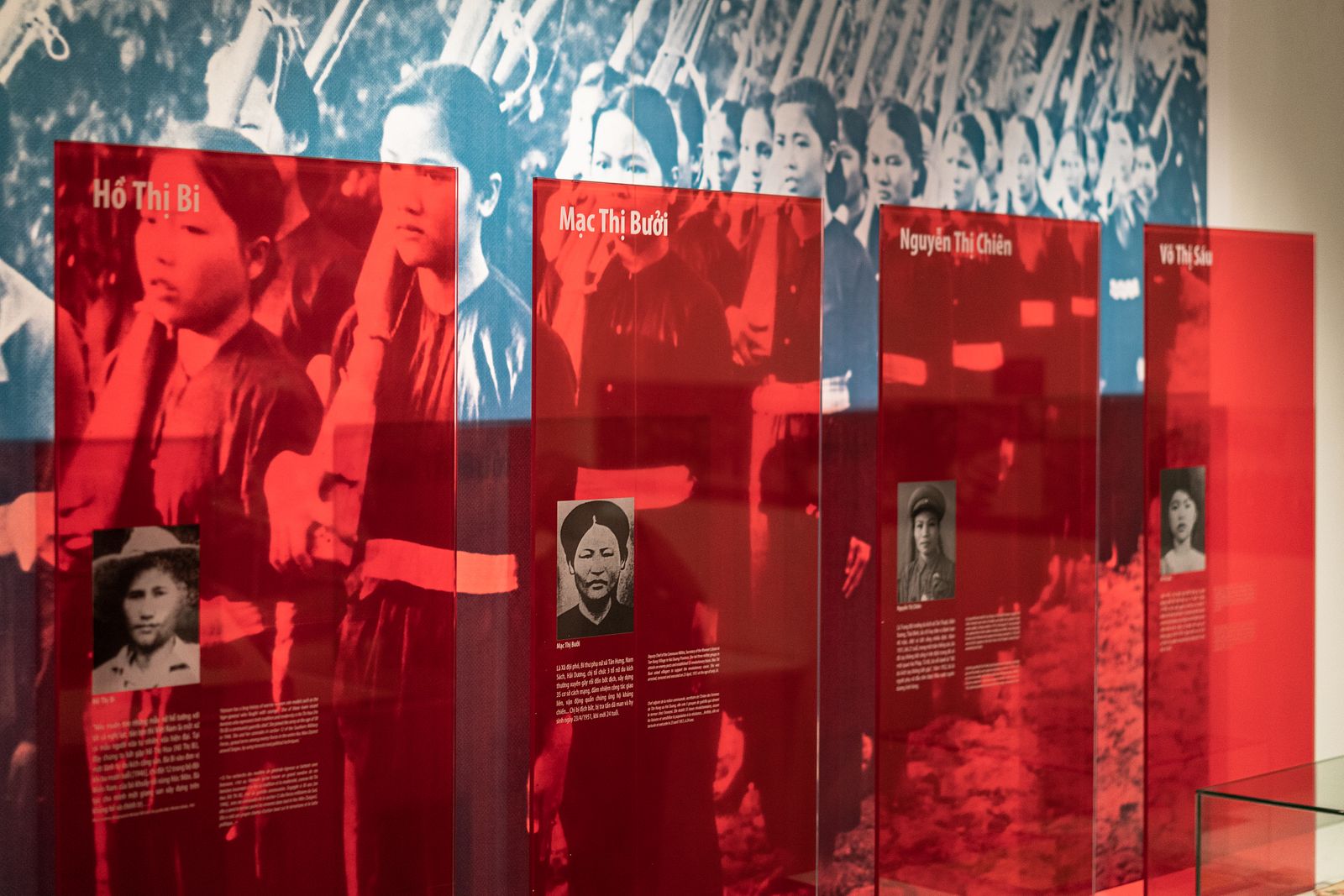 Moving on from the familial and heading up the stairs to the second floor dedicated to women's war participation, it is striking to see the range of items used in the fights for independence.
Weaponry such as sabers and the revolver of Hà Thị Quế are displayed next to objects which will broaden your definition of war-time equipment by showing the vital role that objects like teapots, waterpots, lanterns, undergarments, bicycle pumps, and handkerchiefs played.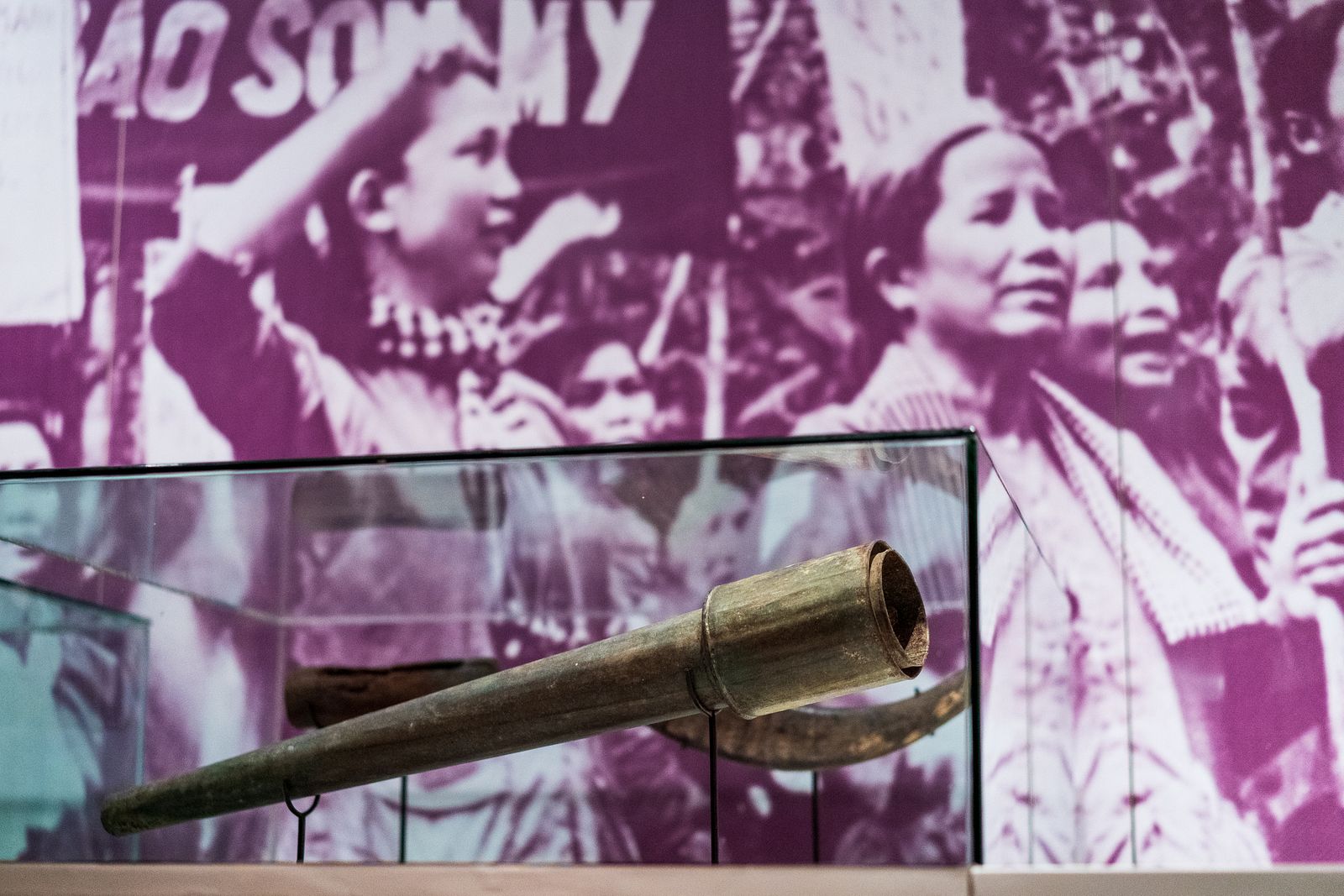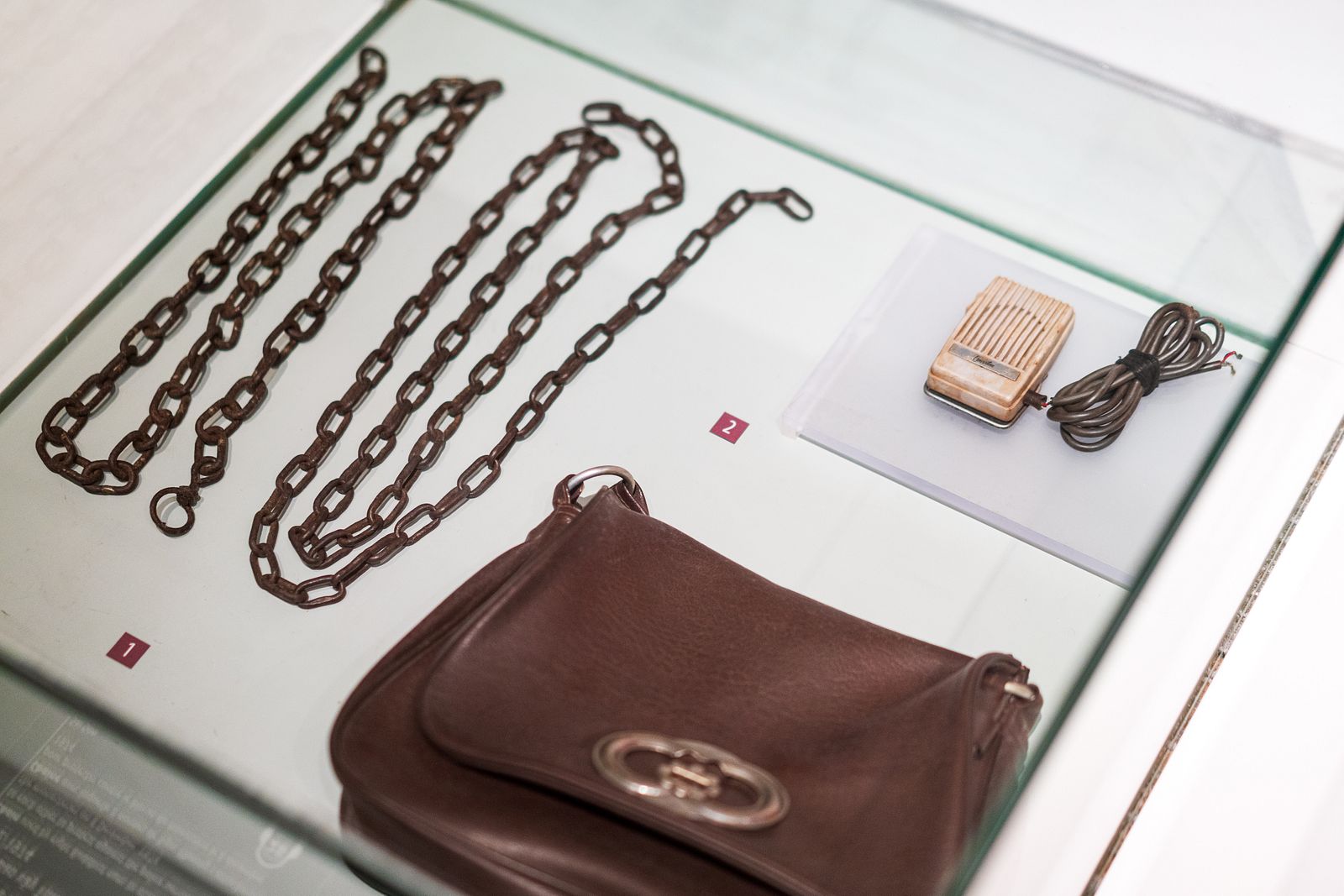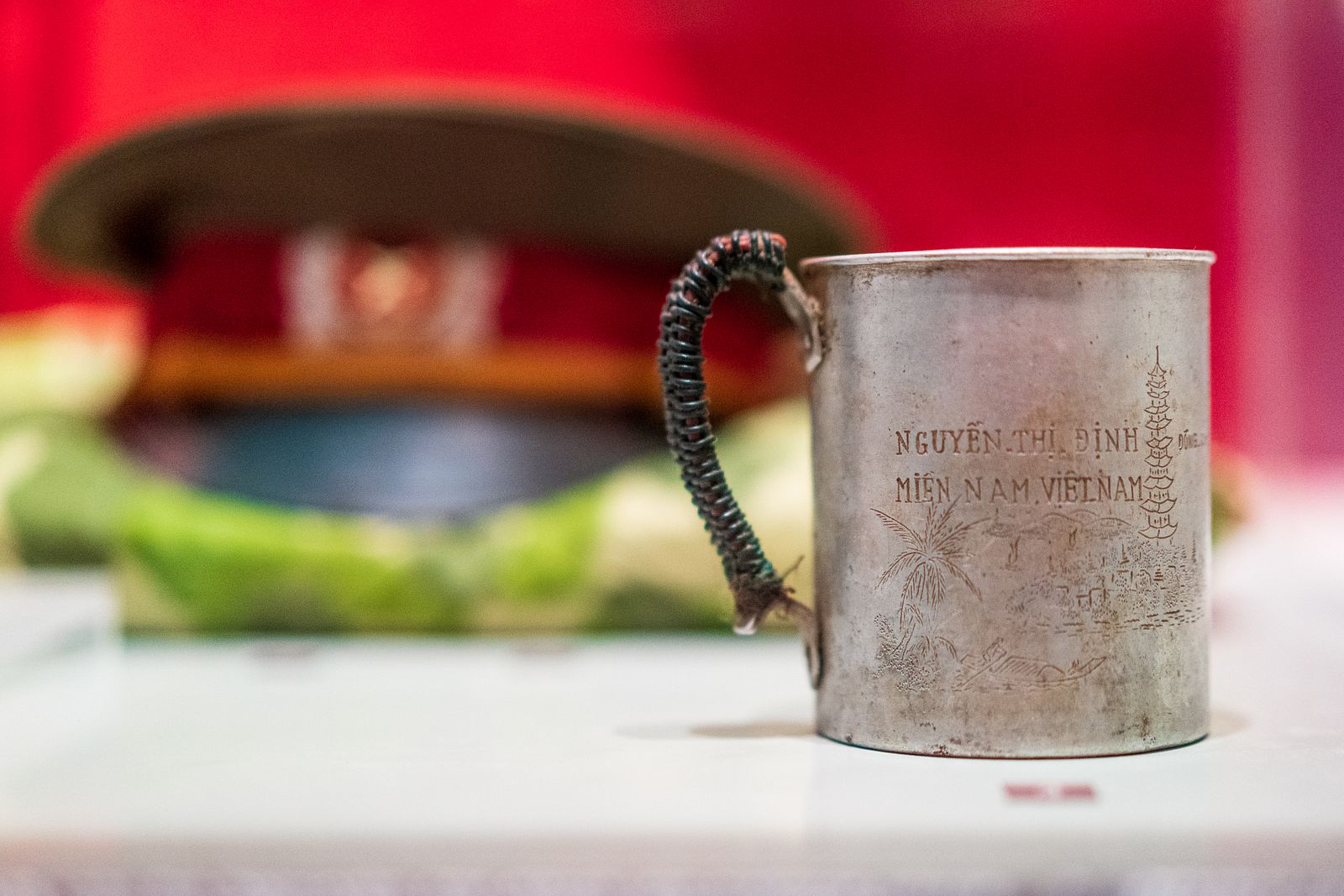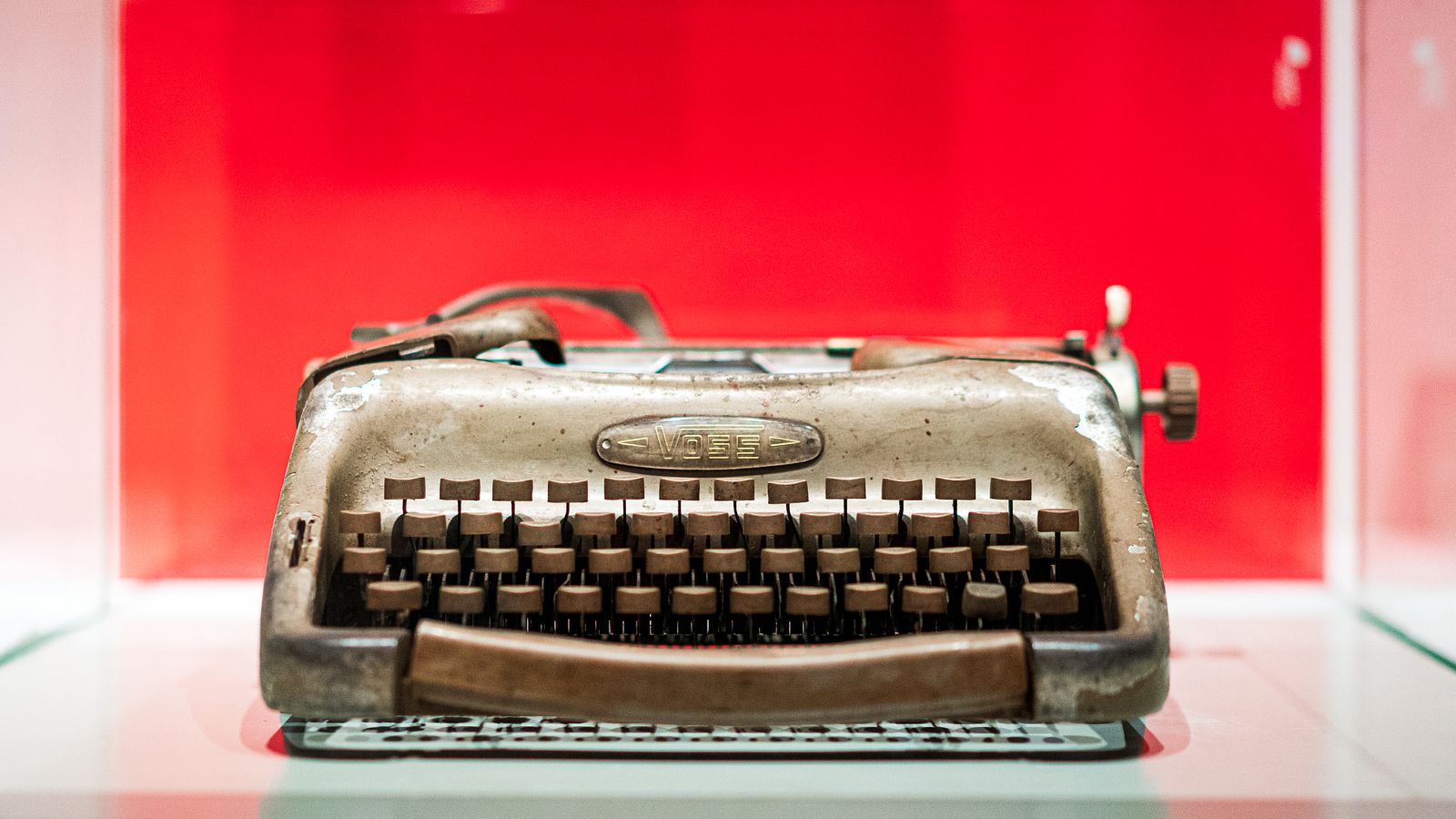 Without context, it'd be difficult to grasp the use-value of these everyday items as forms of resistance, but with the museum's framing they radiate with history and the ingenuity of their uses comes into focus.
An unassuming shoulder pole rests in a glass case. Yet, as the audio guide informs you, the object belonged to the revolutionary Trương Thị Tám and has a gripping story attached to it.
Tám was born into a peasant family in Dong Ket Commune in Hung Yen Province. At the age of 18 in 1951, she joined the guerilla team of her commune and in 1953 was tasked with organizing an attack on a French military base in Phương Trù village.
On a June morning, Tám led seven women she had chosen to accompany her in the operation into the base disguised as fruit vendors.
Carrying vegetables and bananas from baskets balanced on either end of her shoulder pole, Tám and her troop passed by guards without suspicion and upon reaching a guard post, Tám suddenly pulled out her shoulder pole striking a guard and seizing his rifle. The initial attack was successful and Tám's efforts would become the subject of a poem by Huy Cận.
If you were simply hearing the story and not looking down at the solidity of the thing itself, the story could feel more fairytale than reality. Being able to study its grooves and angles will have you imagining the weight on her shoulder and the feel of it in her hand as she unsheathed it from its baskets and attacked.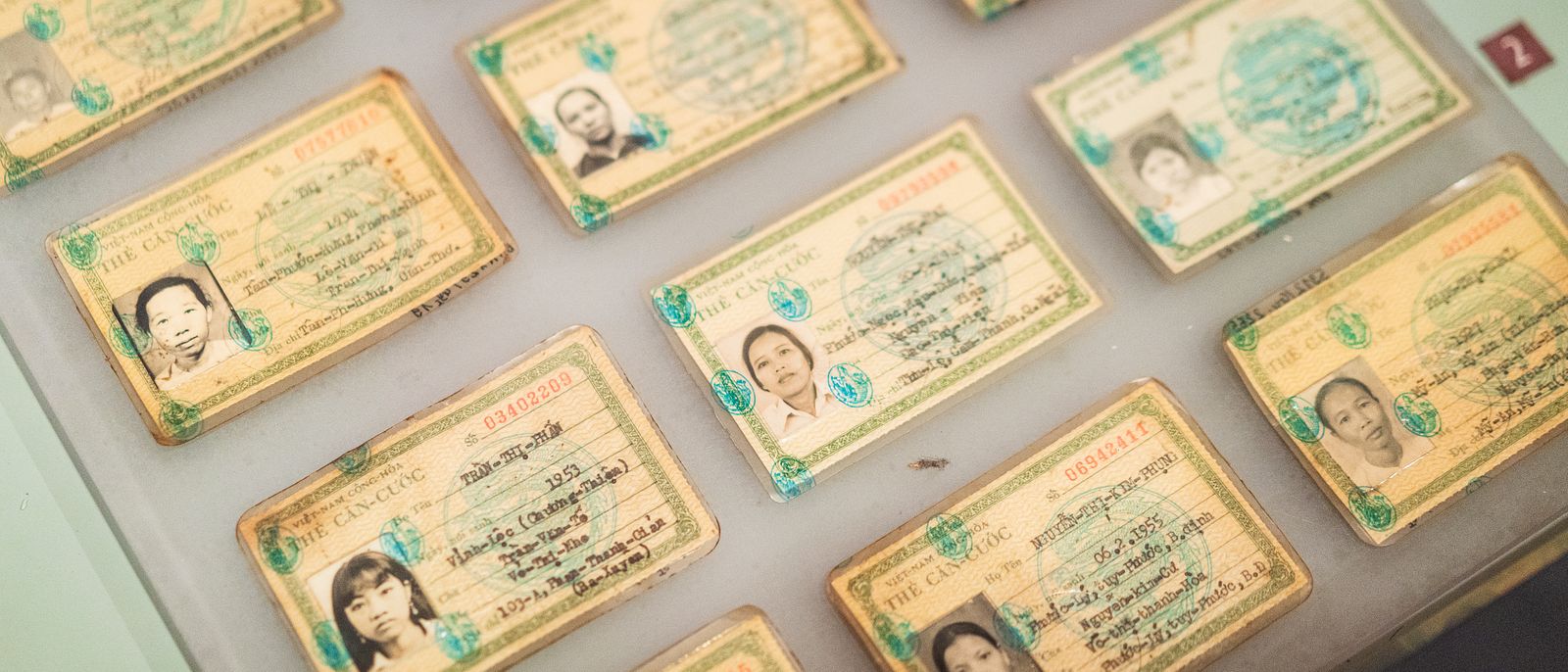 Amidst wartime trappings, the museum gives its patrons a look into the lives of imprisoned women during French and American occupations. Some of the items include an embroidered One-Pillar Pagoda by Võ Thị Thắng during her detention at Côn Đảo prison, a book belonging to Lê Thị Ngọc Em which was used for recording fellow prisoners' poems between 1970 to 1973, and a simple silver bracelet with the engraving, "Kim Dung."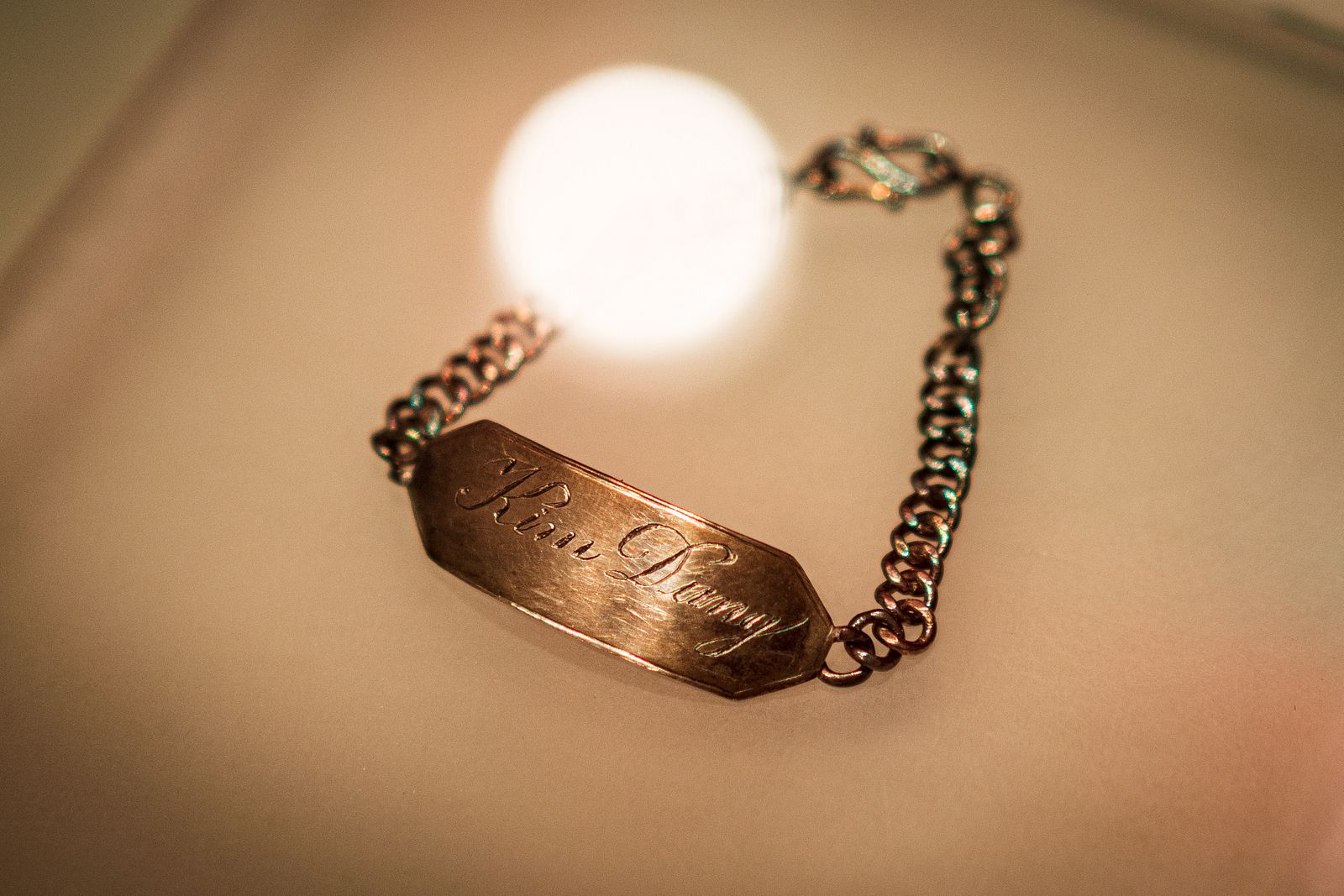 The bracelet was sent to Nguyễn Thị Kim Dung by her father, who was a silversmith, after she was involved in a 1948 attack on Saigon's Majestic Cinema, what is now part of the Majestic Hotel on Dong Khoi street, with the message: "Wear it so I can find your dead body."
In the museum's audio guide, Dung recollects receiving the bracelet and the letter that came with it, "I immediately recognized his handwriting and started to cry... It warms me in the cold cell, such a flame that maintains my will to fight."
Dung was only 15 years old when she and three other female members of the Minh Khai platoon attacked the luxurious and heavily guarded cinema with the aim of shaking the enemy at its bourgeoisie core.
Dressed to fit in with the cinema's milieu and with grenades tucked away at the bottom of their purses, they entered the theatre and fanned out into two groups towards the front of the theater. Just as the movie began, Dung threw a grenade towards the back of the room causing an explosion that would kill 50 French officers.
In the haze and confusion, the girls cleaned their hands with handkerchiefs soaked in perfumes and wiped their hair to rid themselves of any connection to the bombing and joined the chaos outside.
Despite their best efforts, all four were tied to the bombing, sent to prison and given varying sentences. After appeals, Dung was eventually released and would later become a university lecturer.
Beyond engrossing tales tied to artifacts like this one, you can tour a collection of propaganda posters from 1954 to 1986 as well as artifacts demonstrating support for ending the American War from women across the globe.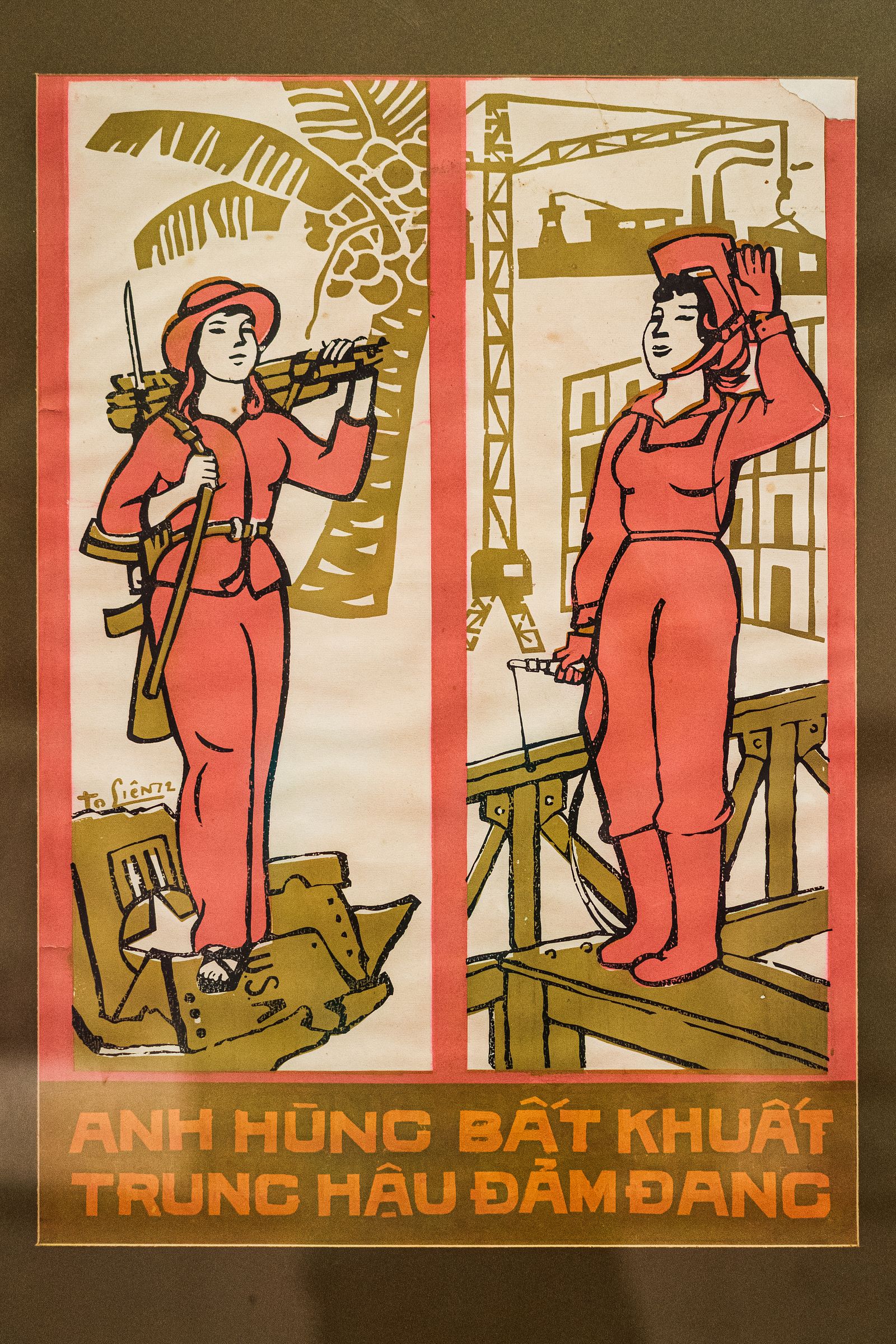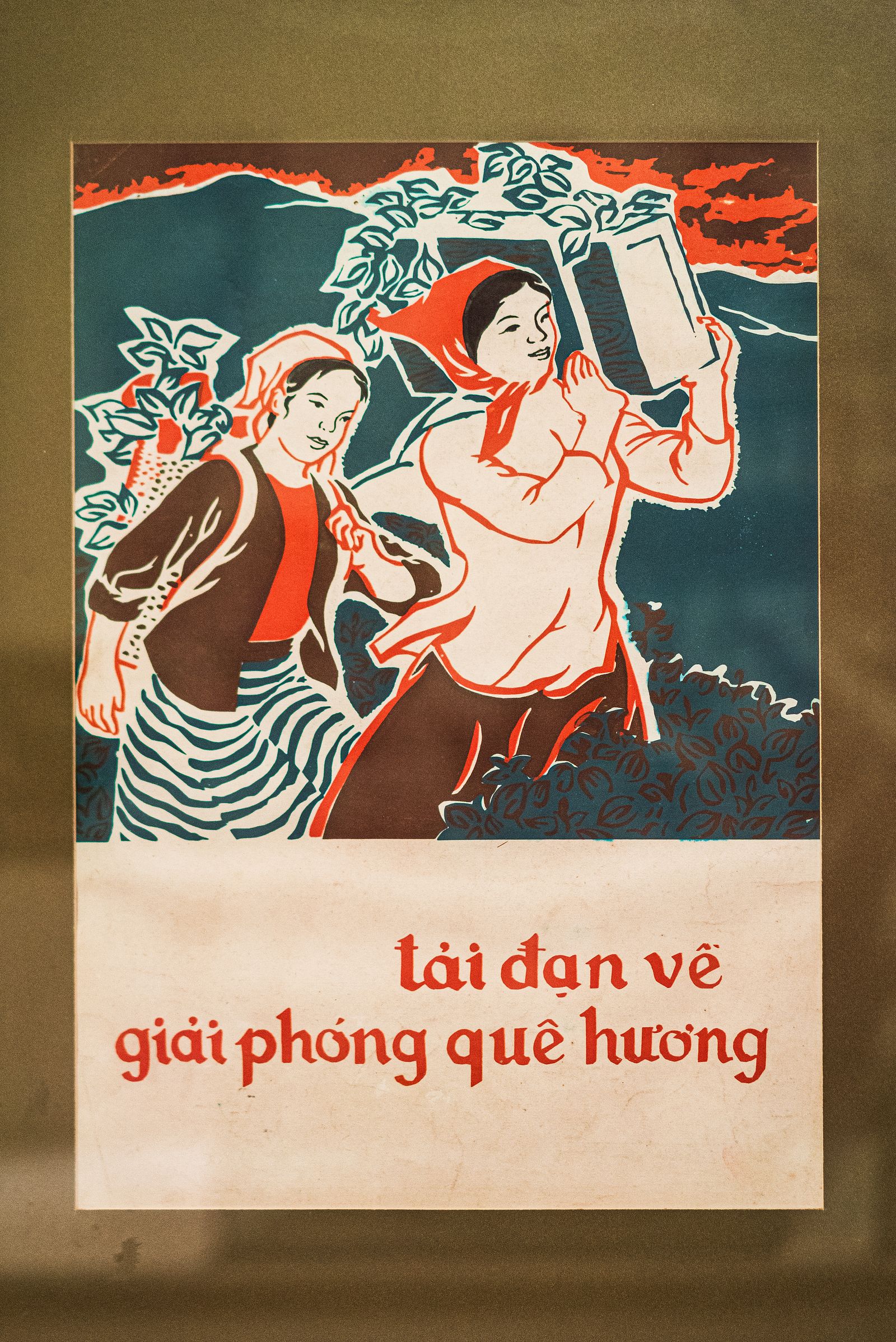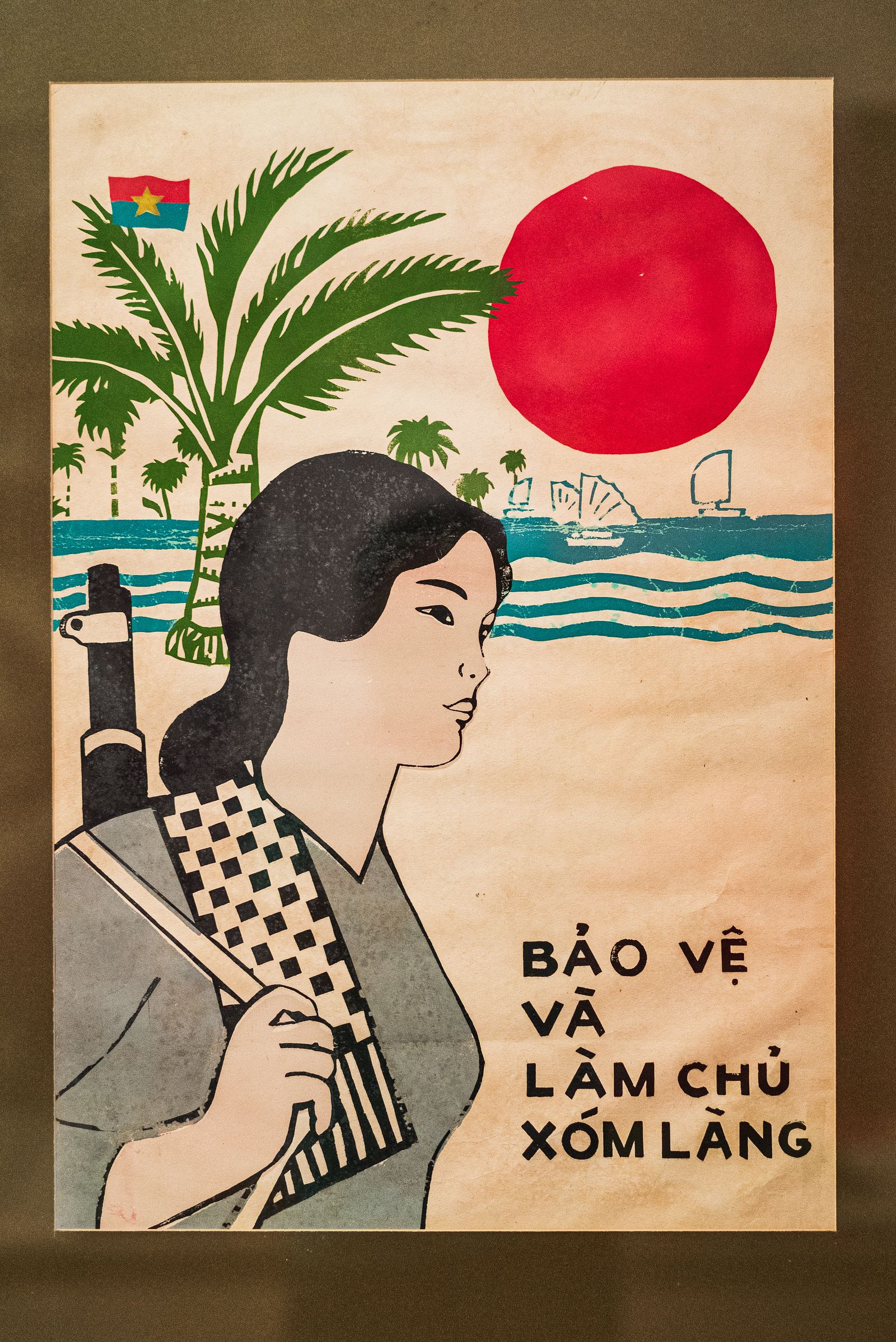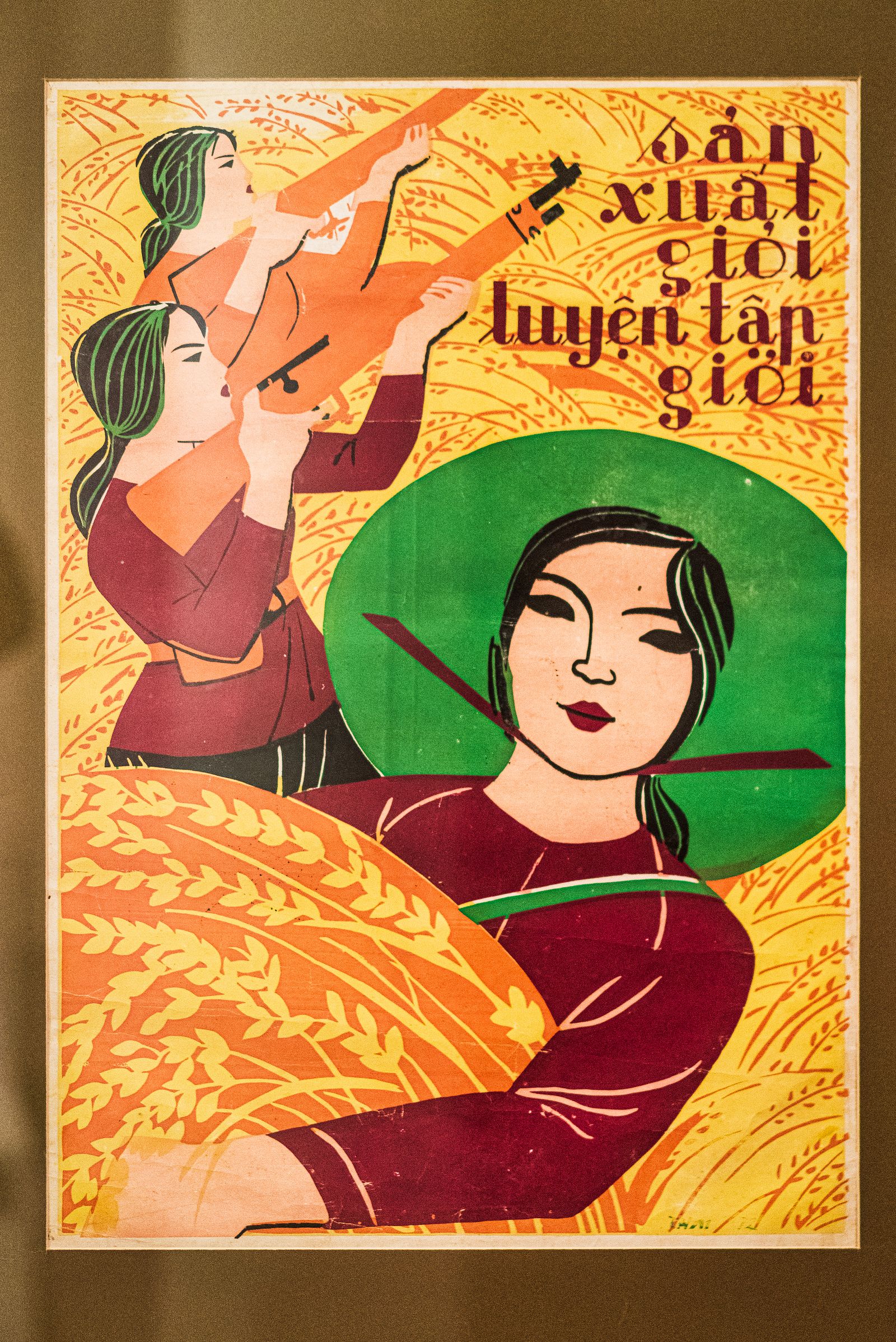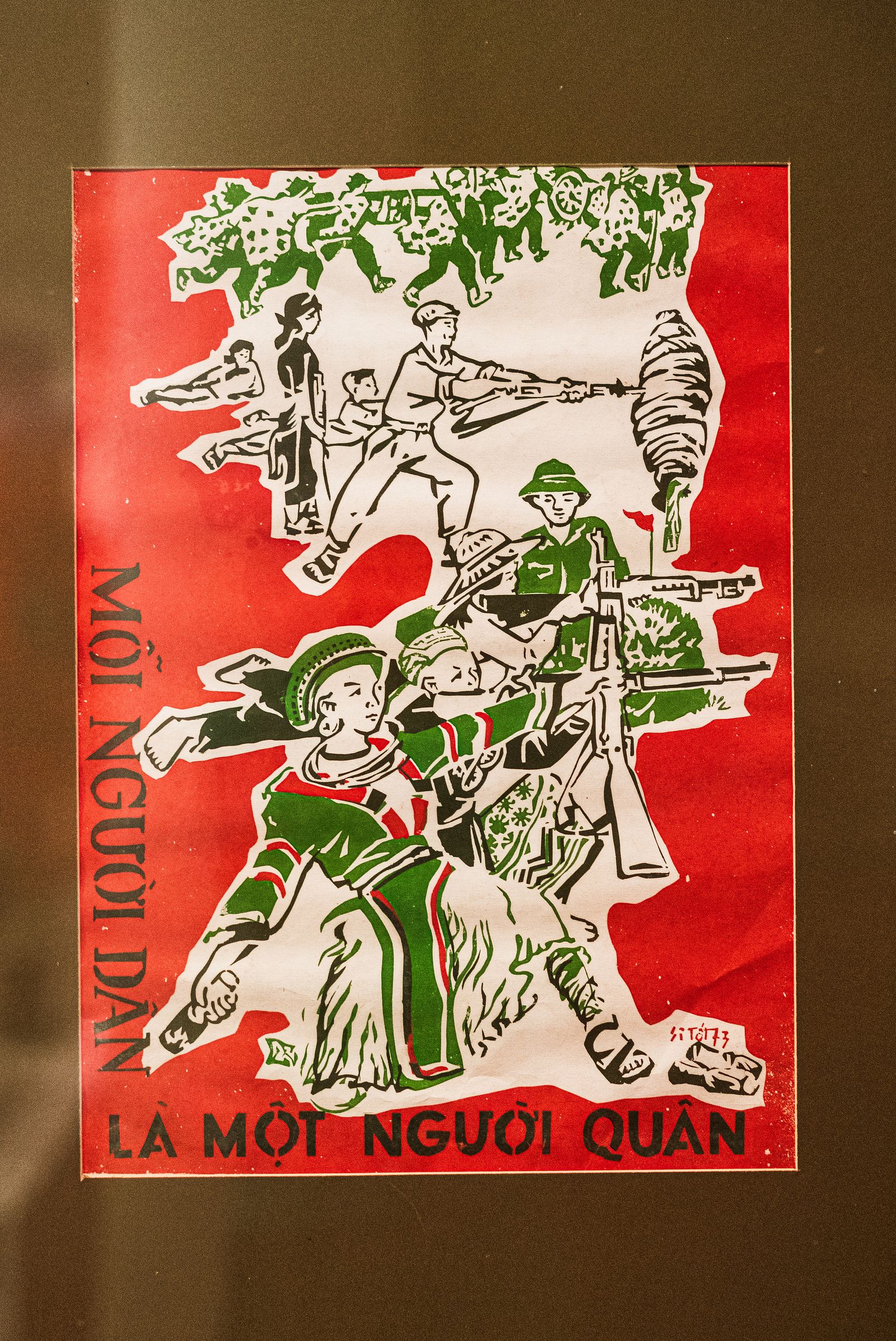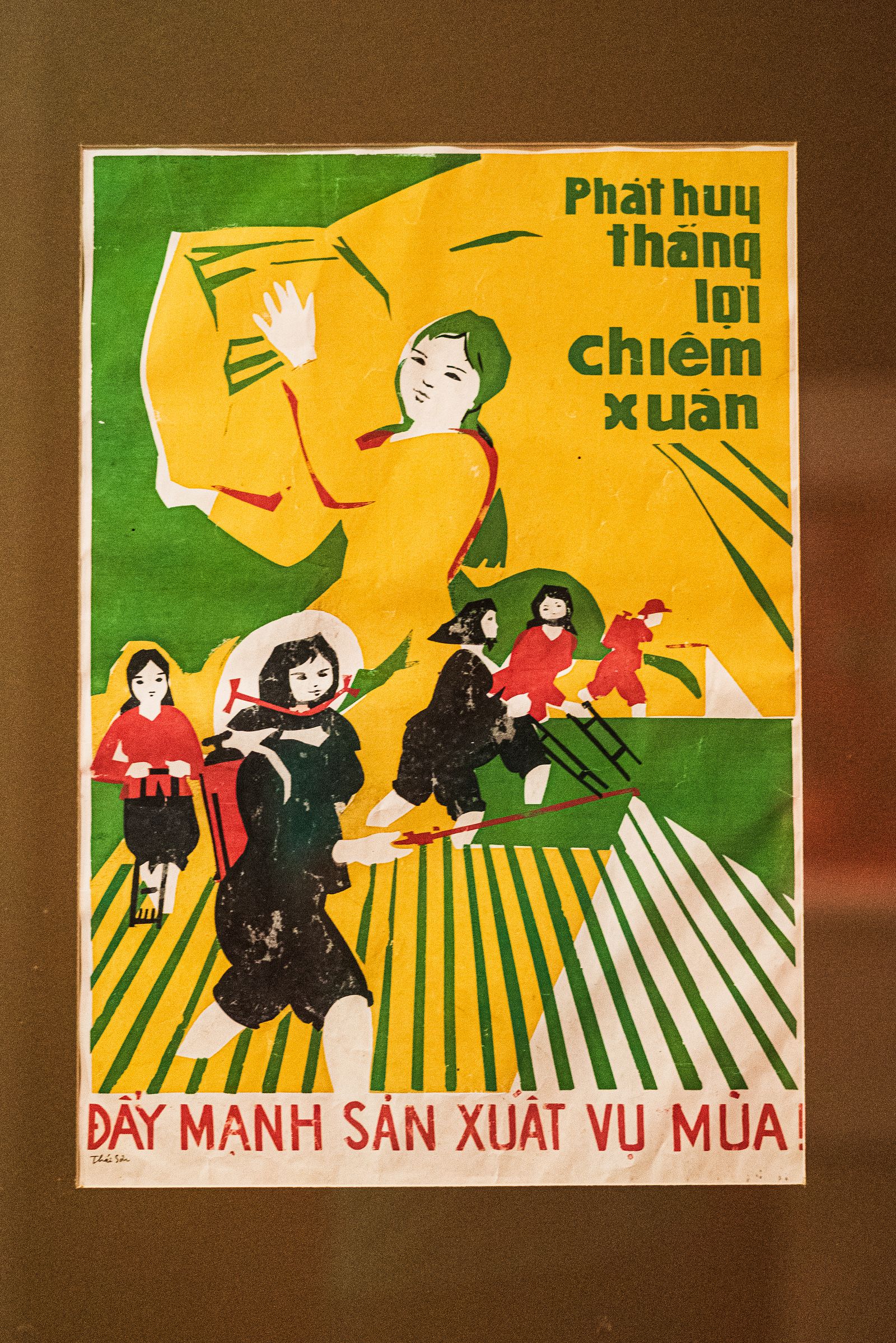 By the time you're ready to ascend the final set of stairs to the floor dedicated to women's fashion, your brain will have likely reached full capacity for information retention. Let the elegant, colorful, patterned, simple and shiny costumes of Vietnam's 54 ethnic groups provide a relaxing eye bath as you scan the clothing, fabric-making and dyeing processes, beautiful silver jewelry and embroidered áo dài.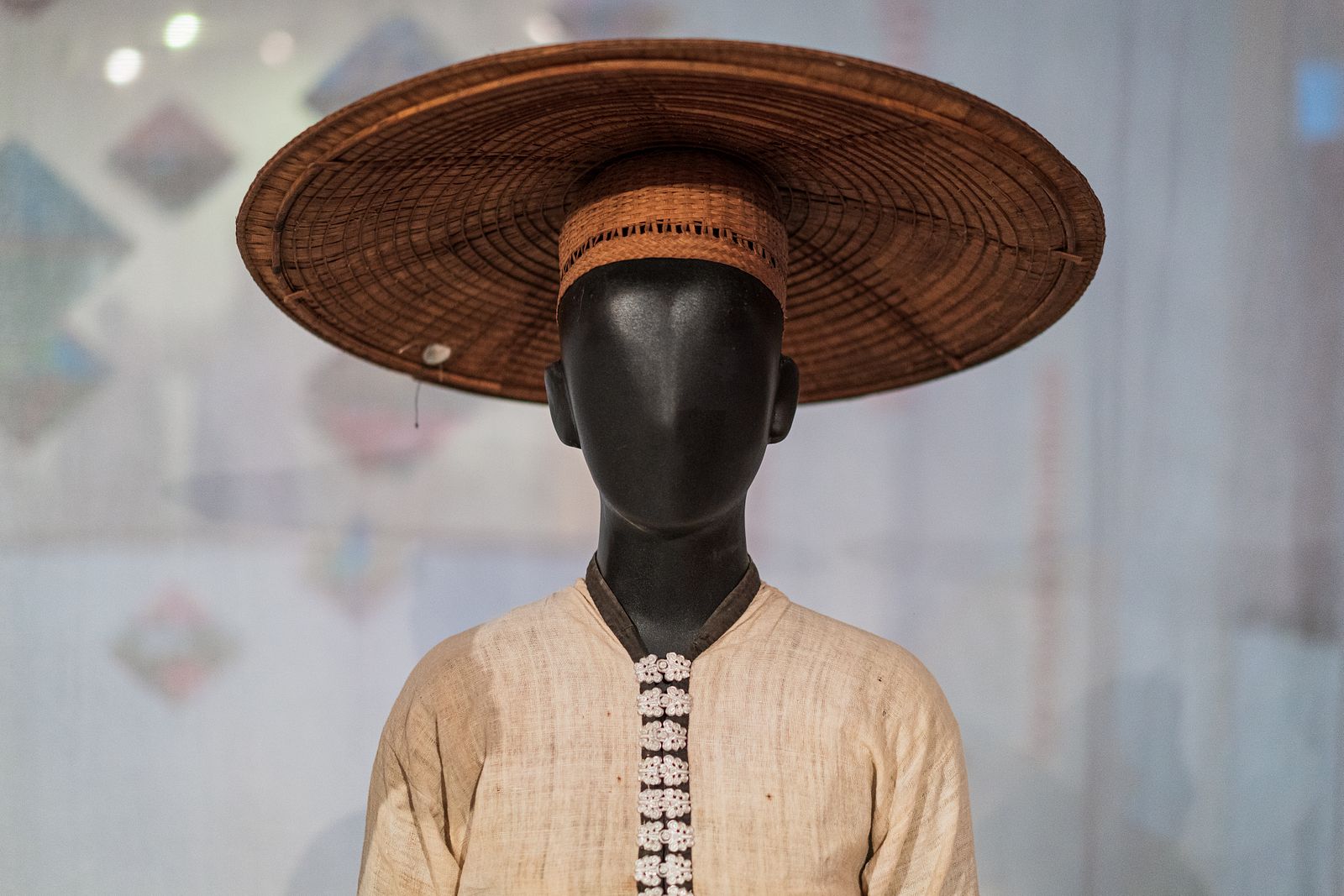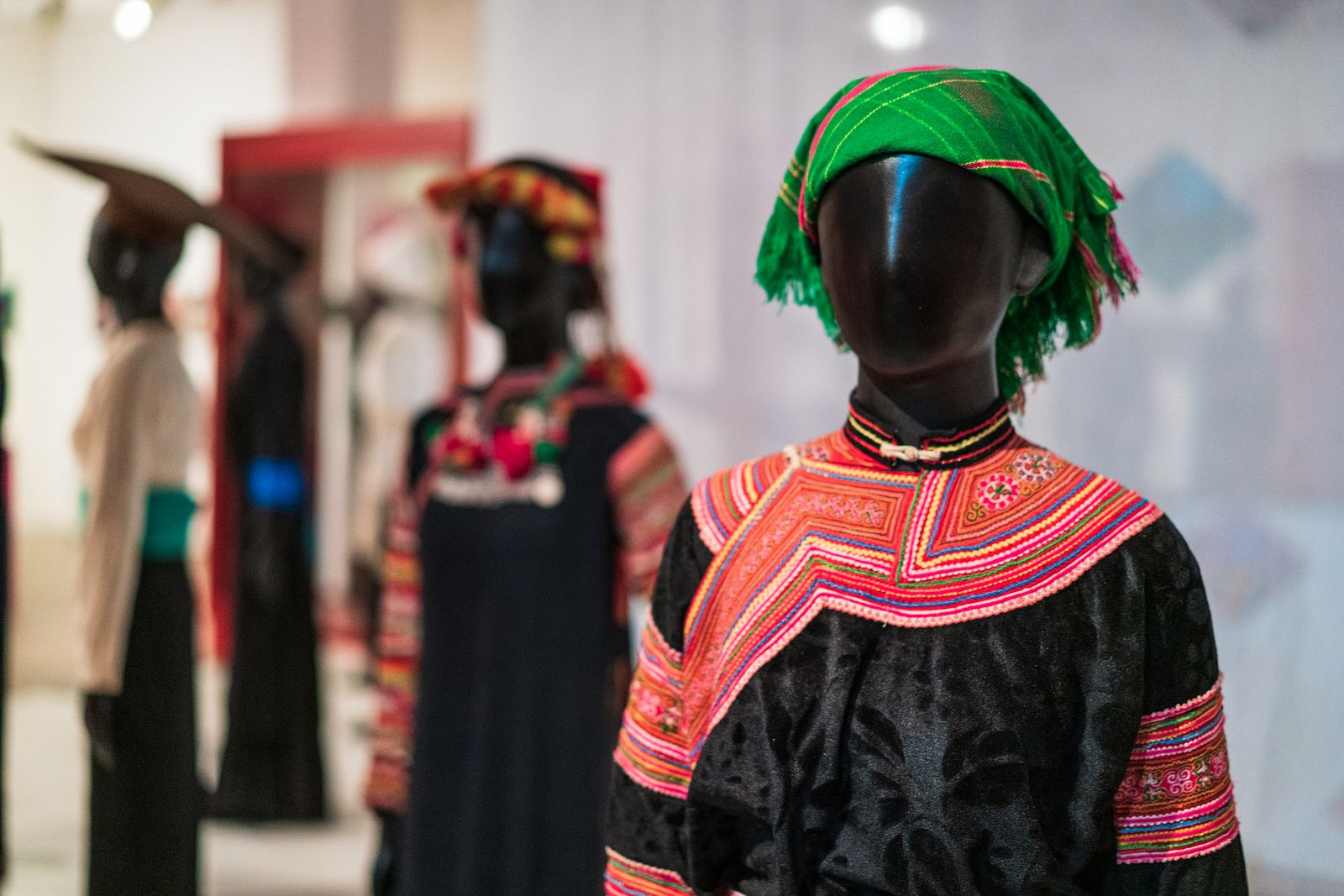 On reflection, if there's any critique to be made of the museum, it's this. The museum's permanent exhibitions somewhat limit its scope to showcases of women in stereotypical female arenas as well as within fights for Vietnamese sovereignty. What about the women of cinema, art, dance, music, literature, theater and the women who neither fought in wars nor fit into conventional gender roles?
Regardless, the museum shows that to really love something is to pay attention to it. Taking in the museum's vast and carefully curated collection, it's clear the its subject is duly appreciated. For the visitor, histories and traditions bloom with every story learned and artifact perused.