The latest trend in Thailand involves ultra-realistic fish accessories including sandals, pillows, and keychains.
Markets and shops in Bangkok are cashing in on the popularity of items deemed naa ruk naa chunk, the Thai term for "cute and creepy," according to Nikkei Asian Review. People are snapping up pillows depicting pla too (a type of mackerel), as well as shrimp, squid, and oysters. Sandals that resemble whole fish are also popular. Wearers slip their feet in behind the gills so their toes wiggle out the fish's mouths.
One shopkeeper said about the sandals: "I sell at least 20 of these a day. Many of the buyers are women in their 20s or 30s."
One leading designer of the Thai-food inspired products, Tistgraphy, offers bed and neck pillows shaped like mackerel, salmon, and shrimp as well as sushi alongside various soup and noodle dishes like tom yum. The Thai-food inspired products are sold at various markets around the city and through their online shop. The brand is the passion project of Morakot Chomboon and her boyfriend Nawaporn Thanmarutwipark. Their brand, which was first limited to dog-themed decor, was met with limited success before catching on through social media and then expanding to food.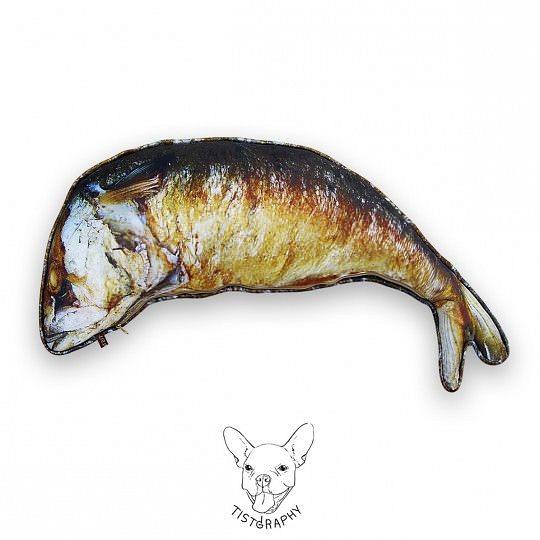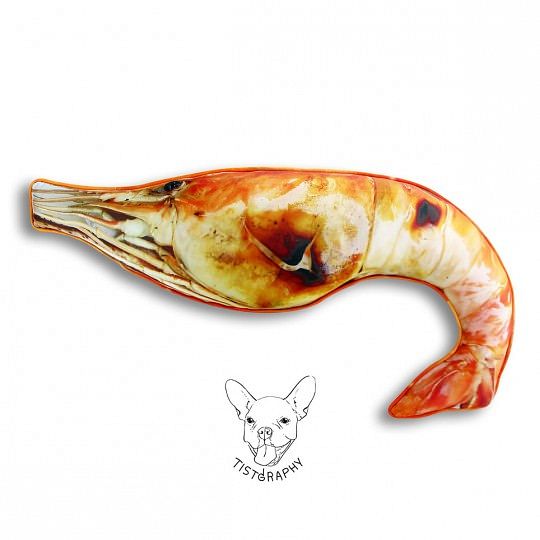 "We wanted a new design that would really wow people at first sight and decided to print the most familiar Thai dishes on pillows, starting with the fried mackerel," Morakot says. "We use top-quality polyester, which has a texture that's perfect for our transfer-printing technique and retains the colors' brightness. They're filled with the best synthetic fibers and they last a long time."
Another brand, Kabkao Pillow also lets people snooze on scaley pelagic fish as well as grilled crab, fried eggs, and mango sticky rice. Yum! The products, which are sold at their shop on the fifth floor of Platinum Fashion Mall in Bangkok, also include durian, pad thai and fried rice bedspreads.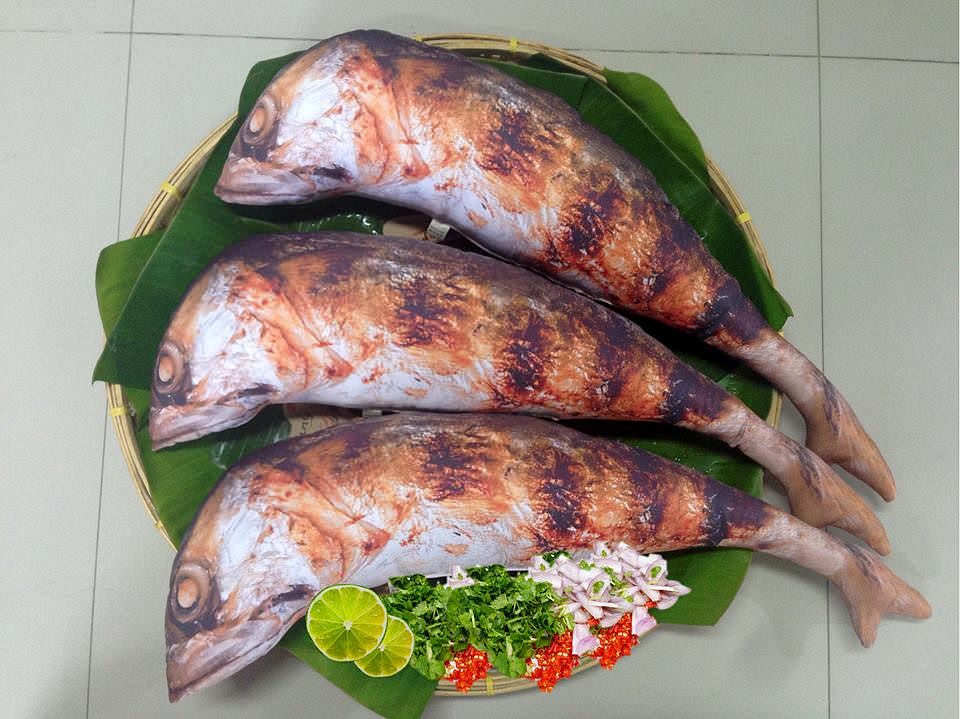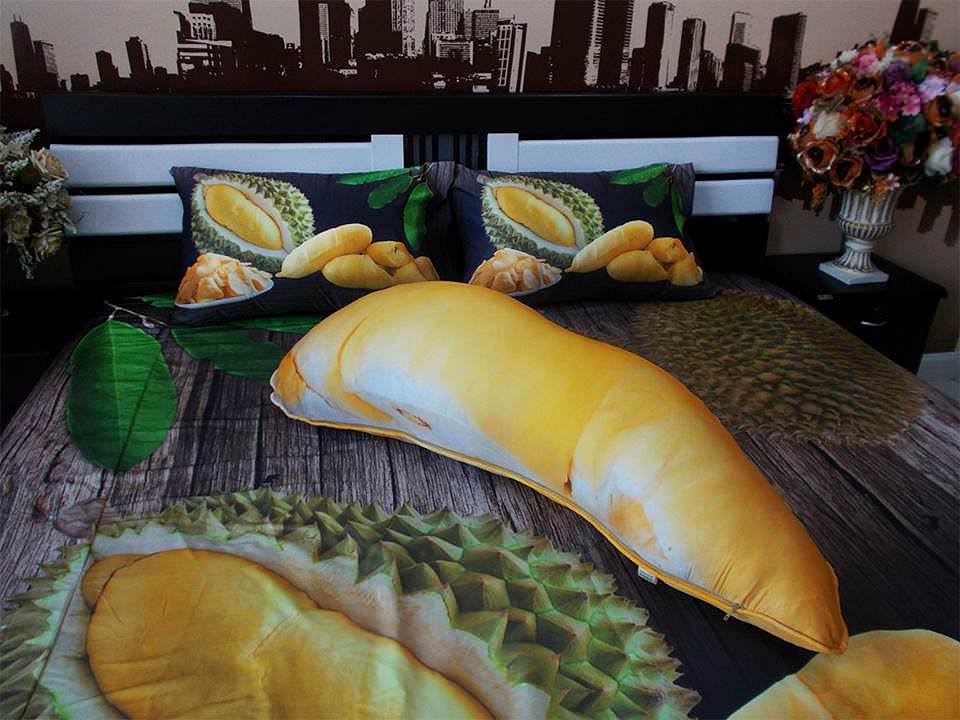 [Top photo via Oddity Mall]
---

Related Articles:
---