Most of us don't give a second thought to what we eat in a day. According to National Geographic, the average person consumes 2,870 calories from morning to night, but what you eat can change dramatically depending on where you live and what's available.
---
Related Articles:
- Will Saigon's Street Food Scene Last Another Generation?
- How I Learned To Stop Worrying And Love The Gluten
- [Photos] 15 Strange Snacks From Around Asia (But Mostly Japan)
---
Here's some food for thought: in Vietnam, the average person consumes 2,704 calories per day. That's not far off the current global average, a testament to the country's growth over the last few decades, however this wasn't always the case. Fifty years ago, Vietnamese consumed 1,941 calories in a day on average, and grains made up a full 78 percent of the daily menu.
When photographer Peter Menzel and writer Faith D'Aluisio were traveling around the world in the early 2000s, the husband-and-wife team couldn't help but notice how greatly people's diets differed across countries.
Out of this observation came their book What I Eat: Around the World in 80 Diets, which feautres a series of portraits in which average people stand beside their daily meals. The results vary from a Maasai woman's modest 800-calorie diet to the staggering 5,400-calorie feast of an Illinois truck driver. In between, the couple captures sumo wrestlers and call center operators, diamond polishers and war veterans next to their food.
Menzel and D'Aluisio chose to arrange the photos in this way in order to raise awareness about people's daily food intake. "I want people to understand their own diets better – and their own chemistry and their own biology," Menzel said in an interview with NPR, "And make better decisions for themselves."
This is not the duo's first foray into food photography. Their other books, Hungry Planet and Dose also document the different foods and eating habits of cultures around the world.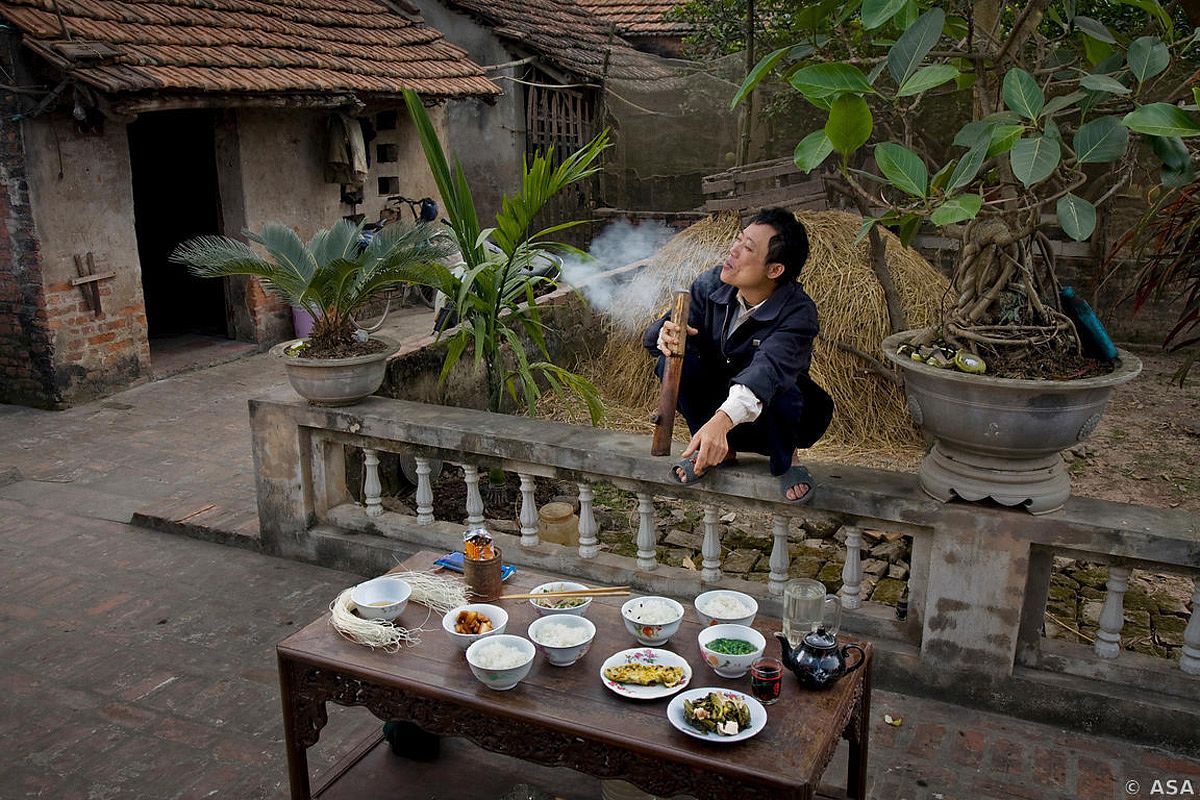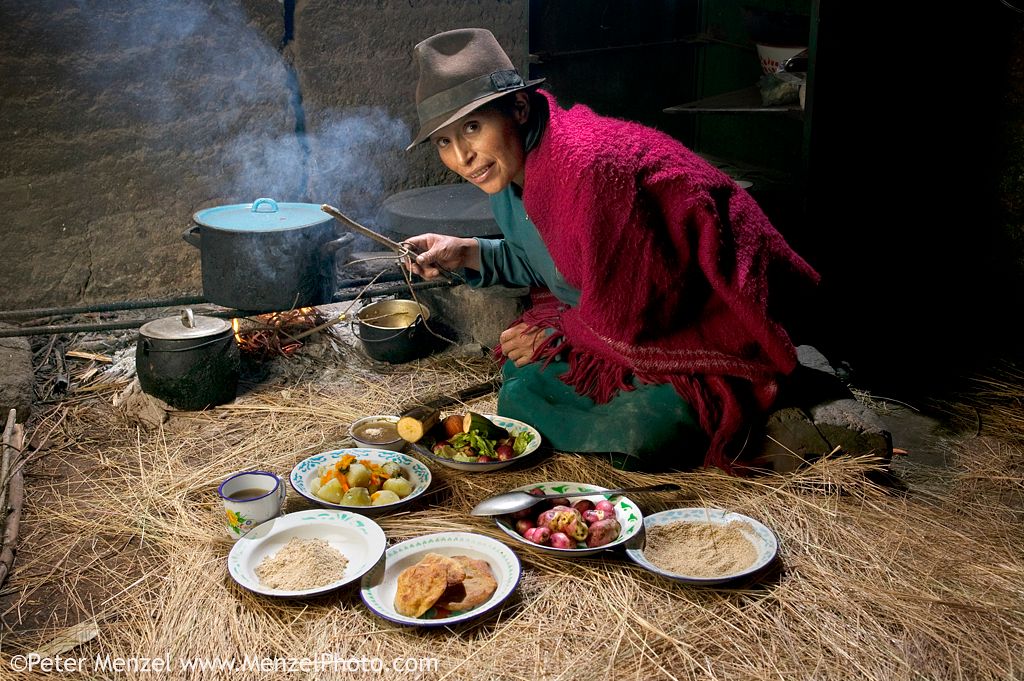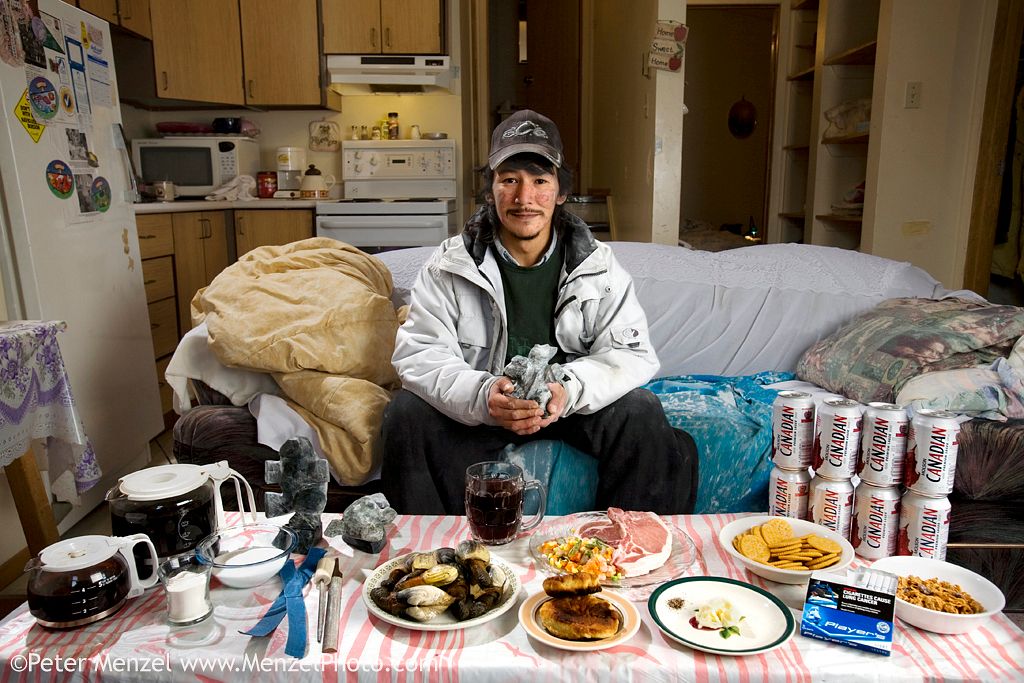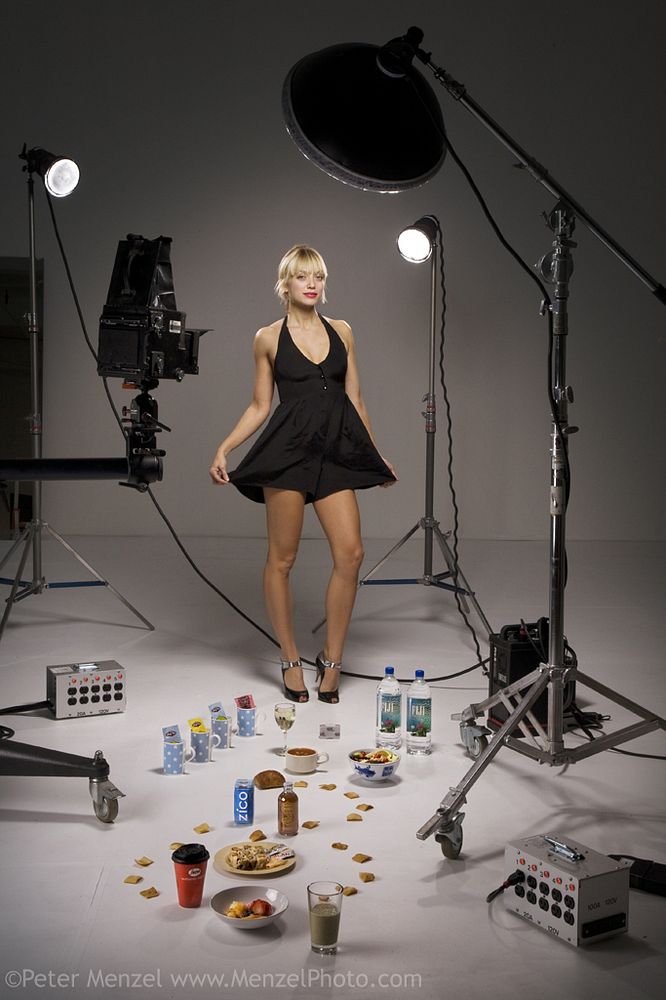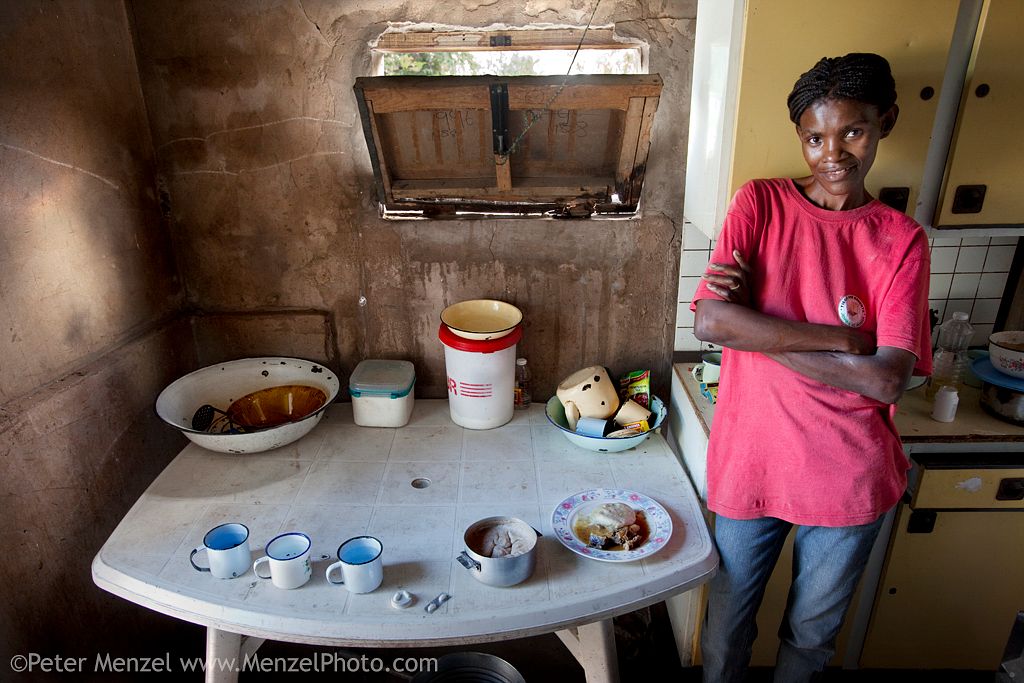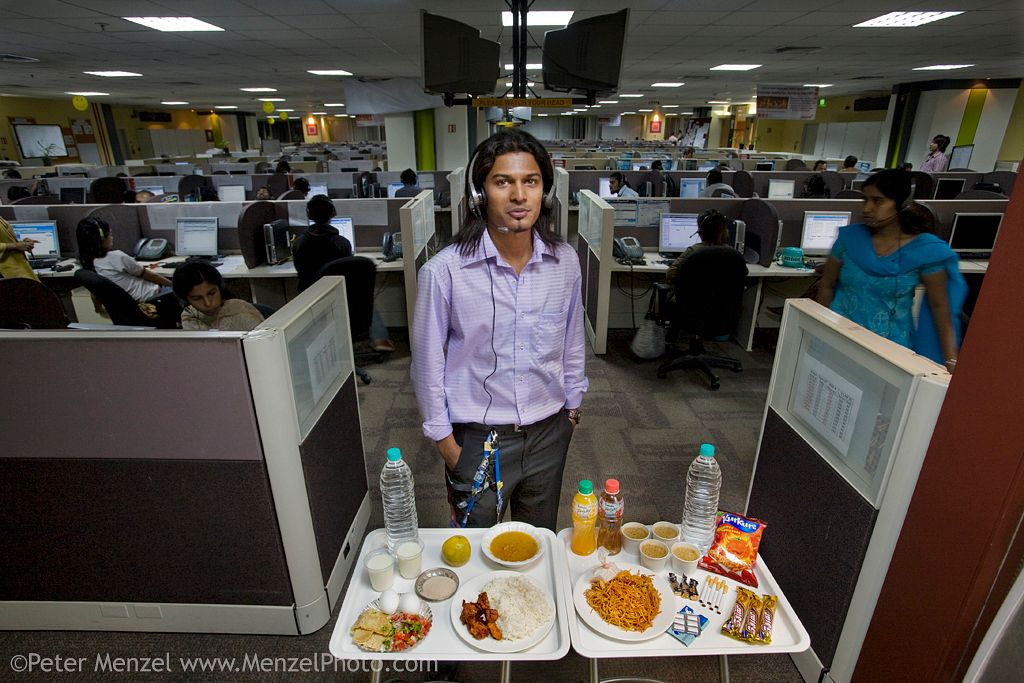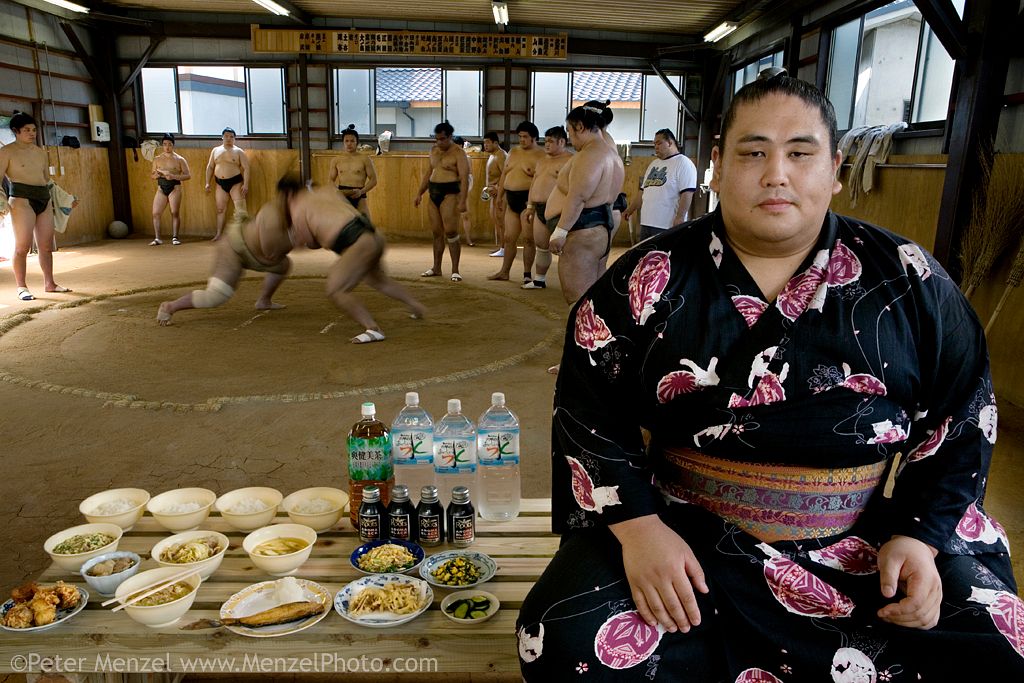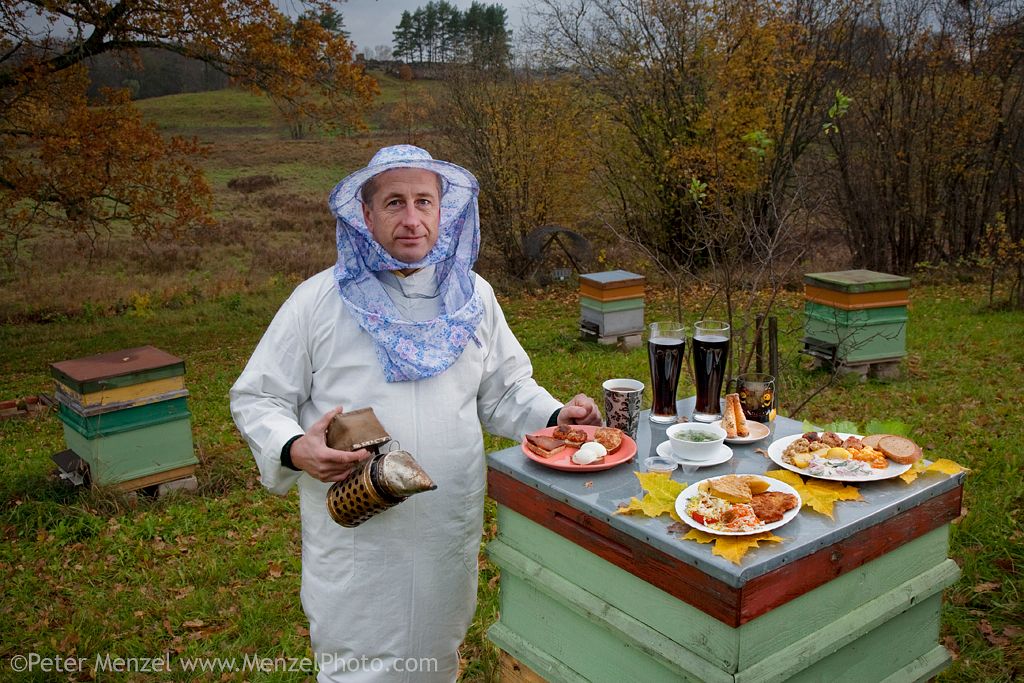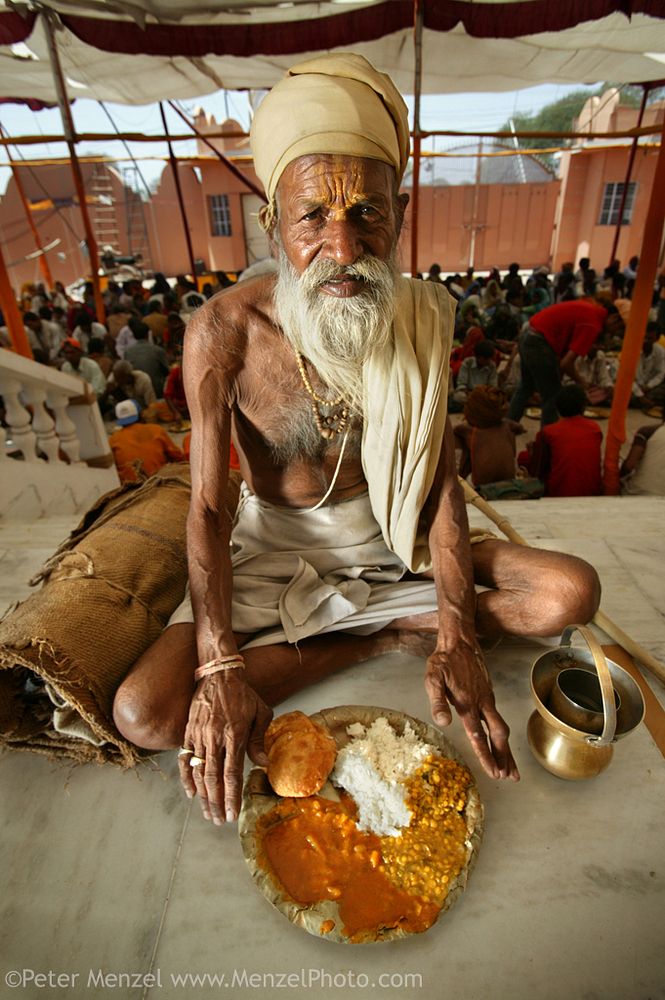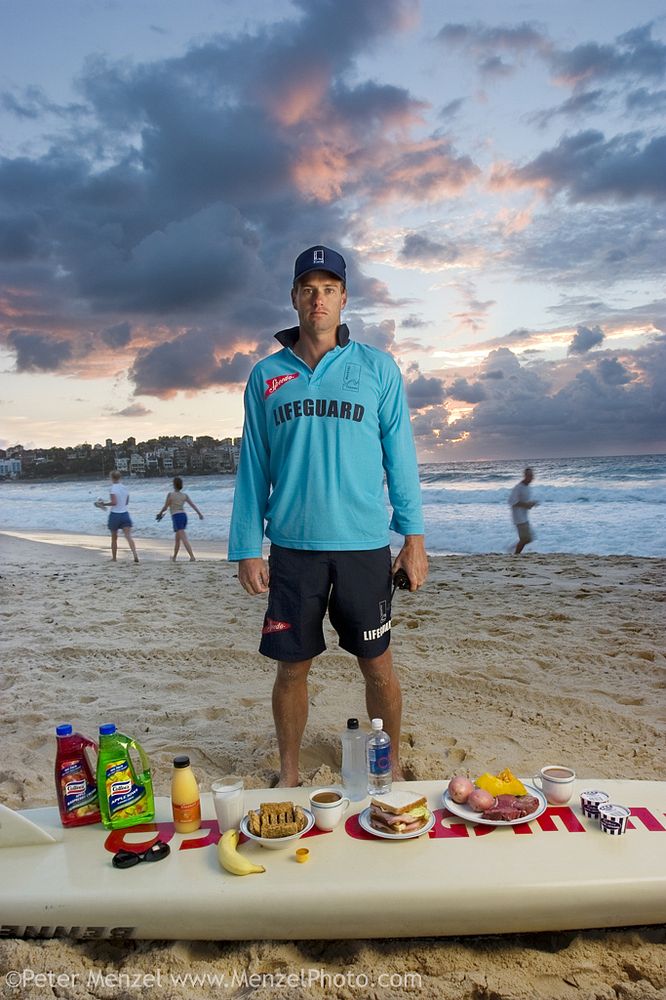 [Photos via Huffington Post]