So you've been told that gluten is the antithesis of healthy living. Google searches involving the words "gluten" and "bad" yield thousands of articles branding this highly misunderstood substance as toxic. Let's take a step back shall we?
Gluten is nothing more than the protein composite found in grains that gives bread it's bouncy, delicious texture. It is also used as a stabilizing agent in processed foods such as ice cream as well as condiments like ketchup and wait for it, nước mắm, tương đen and black bean sauce.
The implication here is that just about everything you will encounter on your weekly foodie excursions on the streets of Saigon (think bột chiên, bún thịt nướng, phở, hủ tiếu, bún bò Huế, miến gà, mì hoành thánh, gỏi cuốn and any other type of food that is accompanied by a sauce) will be laced with gluten.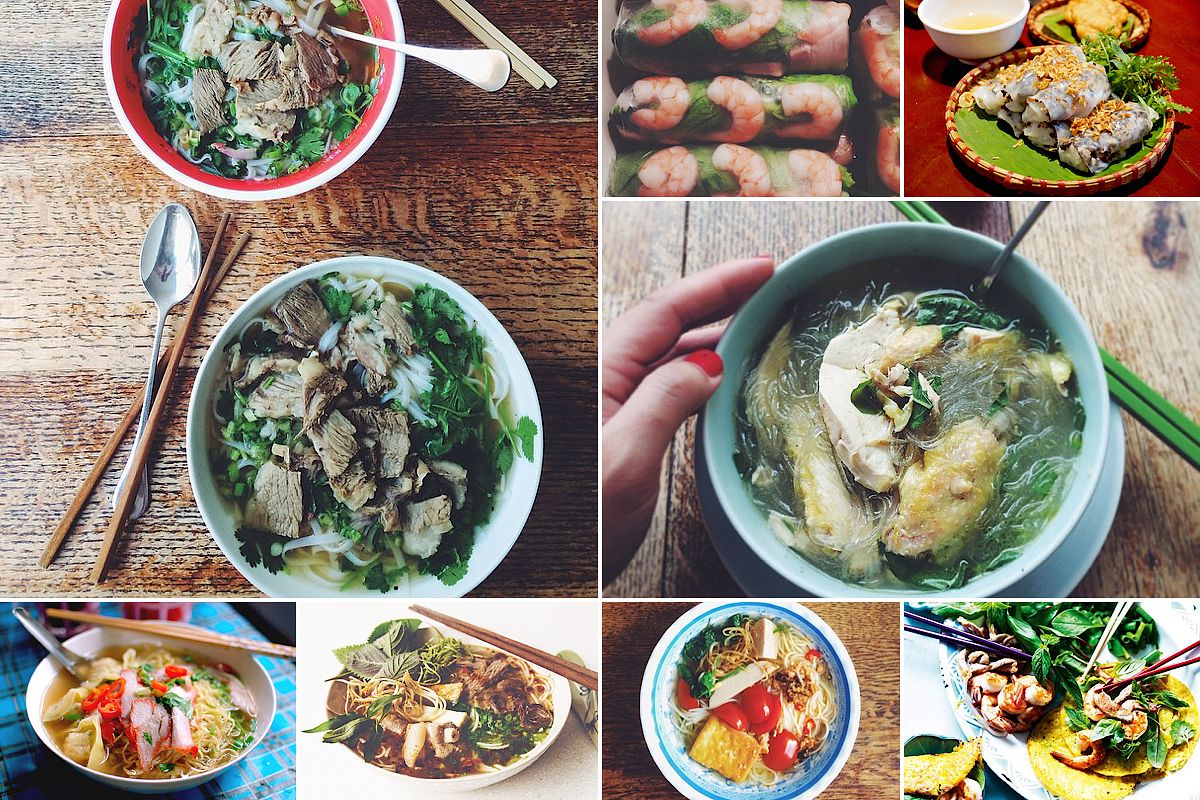 According to Humbert et. al. in their book Gluten Intolerances and Skin Diseases, it turns out that gluten is also used in hair products and cosmetics. That news struck me as crazy too. Basically, it's damn near impossible to avoid the stuff completely!
The good news is that you probably don't need to concern yourself all that much. Unless you've consistently had to battle bloating, gas, irritable bowel syndrome or acute stomach pain every time you hit up your neighborhood banh mi lady.
If you are one of the unlucky few among us that regularly encounter the above, you might either have Celiac disease, which according to the scientific literature affects .07-1.2% of the population, or a wheat allergy, which affects even fewer.
However, if you are one of the rare cases, I would strongly suggest going to the doctor to get some blood work done.
Alternatively, if you find out that you don't have Celiac, but still encounter symptoms like shortness of breath, burning eyes and congestion at the mere sight of bread, an IgE blood test should help you determine with relative certainty if you have a wheat or gluten allergy.
Here's the bottom line though: provided that you are eating nutrient rich foods such as fruits, vegetables, lean meats, eggs, nuts, legumes and potatoes most of the time, chances are that your digestive system won't go Chernobyl the next time you eat a delicious bánh mì vịt quay.
Just remember, Gluten is not the devil. Neither is bread. Or rice. So go ahead, get your gluten on and don't stress out about the dietary boogieman du jour.
Stay tuned for more fitness tips and nutrition hacks in our next article.
Daniele Moretti is a NASM CPT a PES certified coach working out of Saigon, Vietnam. He has worked with an incredibly diverse clientele ranging from corporate executives to college athletes to teenagers to dancers and even the odd celebrity.
Check out his website or follow his fitness and/or non-fitness related shenanigans on Facebook.