The School of Slow Media is hosting REMIX Hanoi, an intensive media lab, from June 14 to 16.
Based around the theme of "Humanizing All Sides of the Lens: A transformational leadership experience," this will be the third annual REMIX Hanoi, with a focus on telling stories that lend dignity to people both behind and in front of the lens.
According to a press release provided to Urbanist Hanoi, REMIX believes that "by slowing down, we are able to humanize everyone - from director to participant no matter gender, nationality, role, or color."
Participants won't be restricted to a classroom or lecture hall, as they will hit the streets to work on filming everyday stories. Those who take part will be able to plan out, film and then edit mini-documentaries focused on human-centric storytelling.
The press release goes on, saying participants will use a "methodology where mindfulness, peaceful dialogue and design thinking are essential parts of the process. You will learn skills in conceptualizing a story, empathy building, interviewing, filming, editing, and teamwork."
Mai Phuong Nguyen, REMIX Field Lead, shared in an email some of the work that has gone into organizing the workshop: "For the past 1.5 months, my conversations with filmmakers, directors, cultural institutes [and] social impact leaders in Hanoi have affirmed my belief in the human-centered approach to storytelling that REMIX offers; that it is essential to social impact, community-building and leadership transformation work."
Ian Paynton, the founder of WeCreate Content and a preview participant, gave his thoughts on the experience: "REMIX Hanoi blew my mind. I wasn't quite expecting it! In three days it completely changed my approach to leadership, listening and storytelling."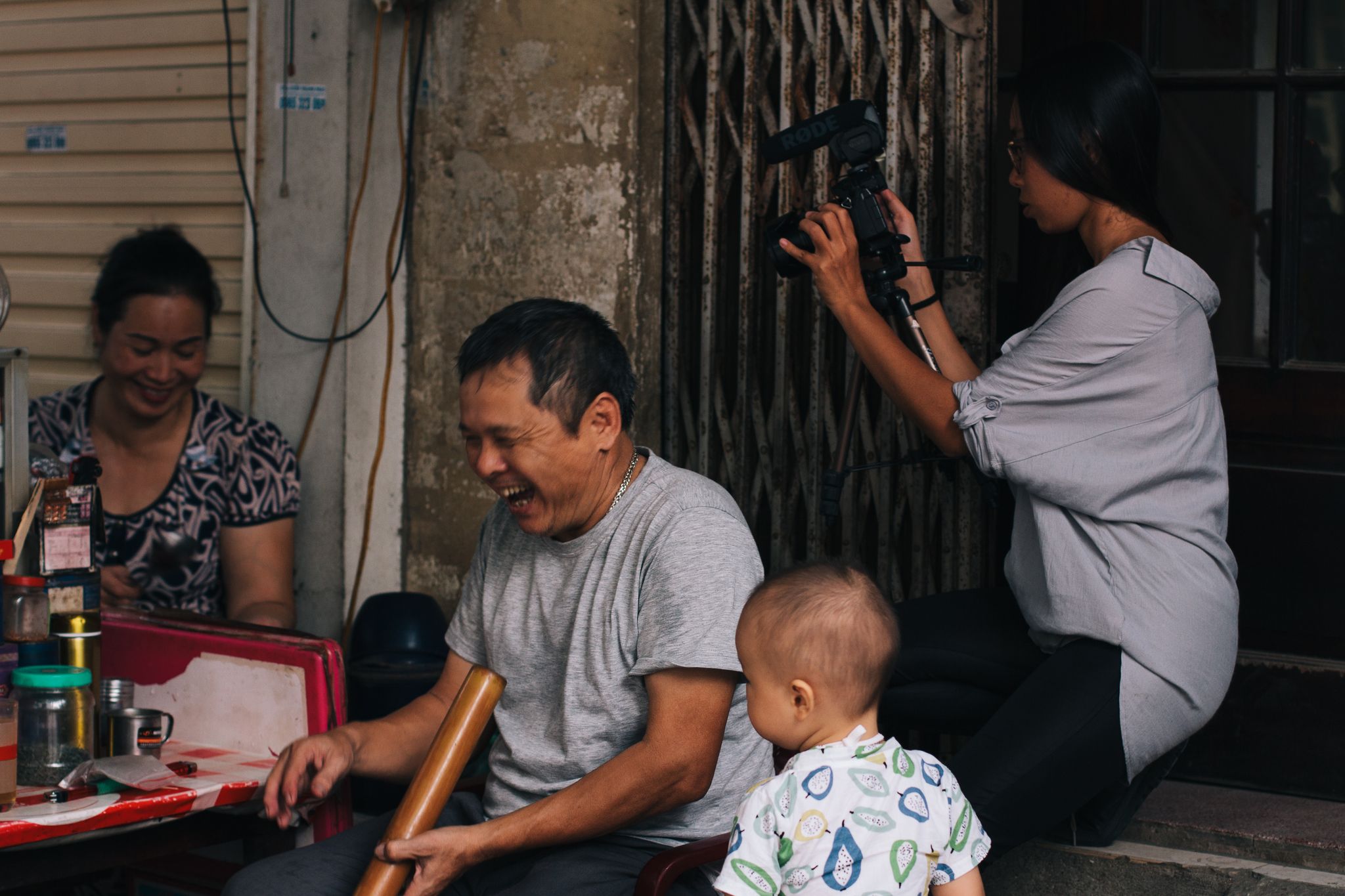 In the run-up to the workshop, REMIX held a film screening event called 'Slices of Life' in which mini-documentaries were shown while guest speakers and program alumni shared their experience in the field.
REMIX Hanoi will take place June 14-16 and, based at the Goethe Institut Hanoi, 56-60 Nguyen Thai Hoc Street. The fee is VND8.2 million per individual, though need-based scholarships and group discounts are available.
The application form can be found here, while more info is available at the School of Slow Media's website.
Urbanist Hanoi is a media sponsor of REMIX Hanoi.
---

Related Articles:
---