Part of Sao La and Freeland's community art project, March: Art Walk, aims to bridge the gap between Saigon's contemporary art scene and the general public. To that end, on March 11, the project screened two local independent films, Ánh and Mùi.
---
Related Articles:
- Forgotten Vietnamese Communities Come To Life At Sao La
- April Movies At Saigon's Alternative Film Venue

---
The films were screened at an open air cinema casually set up on the rooftop of number 1 Le Cong Kieu, one of the four French colonial houses hidden in a small street just across from Ben Thanh Market that have been selected to exhibit the work of over 30 Saigon-based artists whose mediums include photography, painting, sculpture, visual installation, music and multimedia.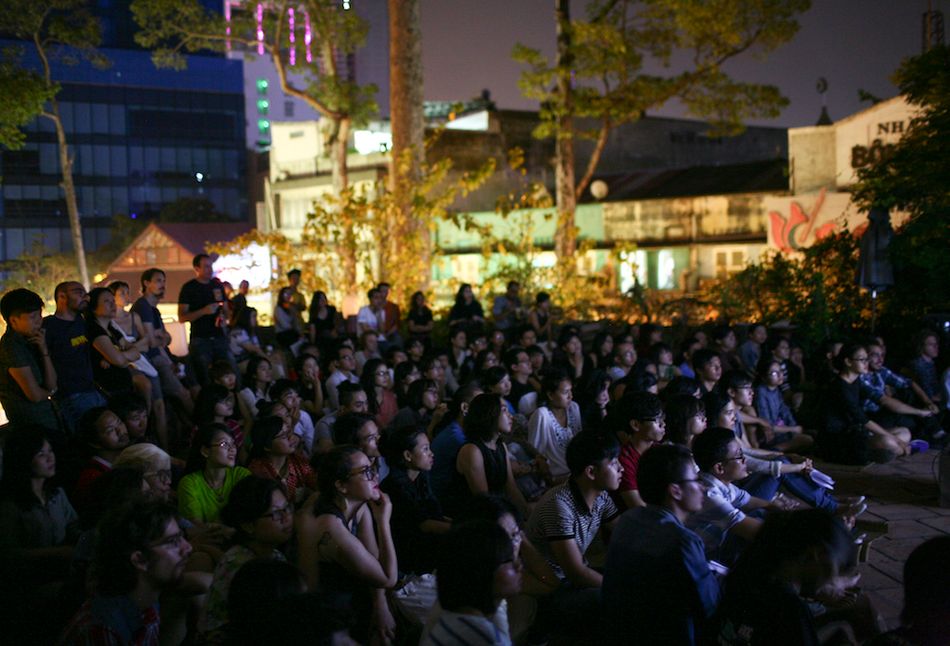 Mùi, one of the two films on display, drew praise for its professional cinematography and refined production value. The film tells the story of two young girls who live on a squalid intercity canal, dealing with everything from pregnancy to poverty and their own minds, only finding comfort in one another's company.

The 24-year-old filmmaker, Lê Bảo, once dwelled near one such canal and poverty is a common theme in his work due to the significant role it's played in his life. However, the film is not simply an exercise in nostalgia, but also a way for him to shed light on lives filled with hardship and without emotional significance.
"My attempts would fail if one saw my films and only perceived poverty," said Bảo.
Mùi, in many aspects, is a mature film and worthy of its winning Best Film for International Competition at the 2014 YXINEFF Awards for its intriguing plot, cinematographic aesthetics and the high production, from costumes to filming.
Ánh, on the other hand, might come across as clumsy when compared to Mùi. Consisting of a simple story line, an amateur actress and unsophisticated filming techniques, the 22-minute film by Huỳnh Công Nhớ focuses on a day in the life of a young girl named Ánh.
With typical scenes of Saigon presented in a shaky frame filled with boisterous city noises and Italian dialogue (from Fellini Federico's famous film 8 ½), one can quickly find "Ánh" quite distasteful, or mediocre. Yet, what's to treasure in this film is not visual, but the young filmmaker's interpretation and intention.
"The dialogues are the voice within myself measured to be in sync with what Ánh, the main character, was speaking in the film. It's about love and the loss of inspiration in the span of one's ephemeral being," shared Nhớ.
Though perhaps lacking in production value, Nhớ's film won a spot in the French Eidôlon Philosophical Film Festival.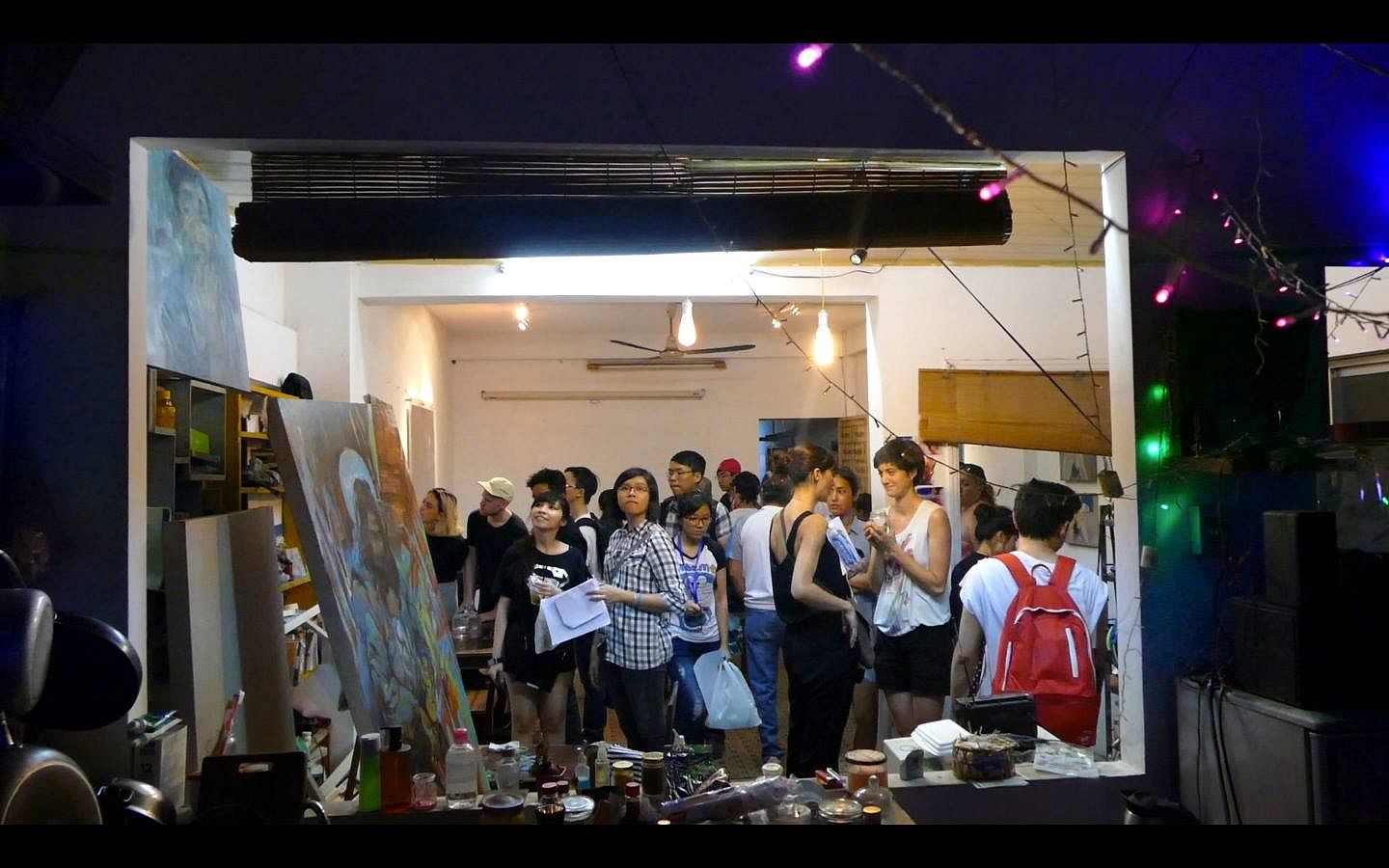 March: Art Walk is organizing an artist talk, taking place from 6 to 8pm at Le Cong Kieu Station this Saturday 18 April, featuring an artist group, Art Labor, consisting of visual artists Truong Cong Tung, Phan Thao Nguyen and curator/ writer Arlette Quynh-Anh Tran, and their latest works.
Ongoing exhibitions from the Art Walk project are located at:
- Sao La Gallery – 1 Lê Thị Hồng Gấm, D1
- Lê Công Kiều Station - 1 Lê Công Kiều, D.1
- Freeland – 158/11 Nguyễn Công Trứ, D.1
- Nguyễn Công Trứ Studio – 240 Nguyễn Công Trứ, D.1