Of all 20th-century Vietnamese authors whose works were translated into English, none have received more high-profile attention than Bảo Ninh for his wartime novel Nỗi buồn chiến tranh (The Sorrow of War). Commonly billed as an essential book to better understand the American war from the Vietnamese perspective, it has won numerous prestigious awards worldwide and been translated into twenty different languages.
Bảo Ninh's domestic fame may not match his practically singular canonization abroad, but he remains an important literary figure whose minimal output attracts great interest. Despite having published several works in Vietnamese since the once-banned Nỗi buồn chiến tranh (The Sorrows of War), he has only again appeared in English translation via several stories in various anthologies. This month, the release of Hà Nội at Midnight, a collection of short fiction translated by Quan Manh Ha and Cab Tran, is thus a noteworthy occasion.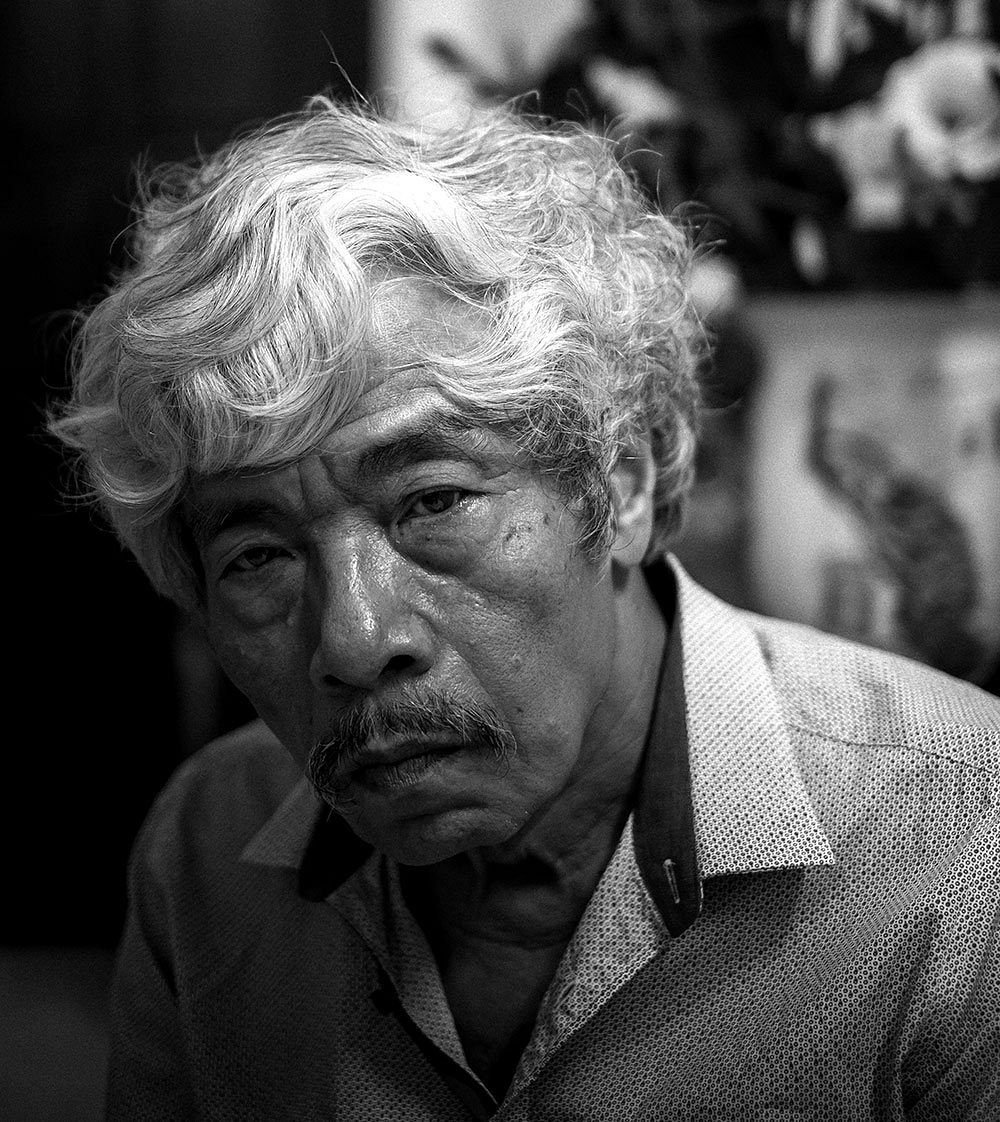 The succinct collection of 13 stories does not stray far from what readers will expect from Bảo Ninh. War and the miseries that linger lurk in each of the works with snapshot-like glimpses into various lives upended by conflict, adding up to a textured whole concerned with the capricious nature of happiness, the inevitability of loss and the central place seemingly inconsequential moments play in one's memories.
The direct and indirect ripples of war
In 1954, we were happy about you and your siblings' futures. We thought that we had traded all the hardships we'd experienced in this country for a better life for all of you. But now, with our country at war again, it's your turn to…" a father trails off while having a rare heart-to-heart with his son who had enlisted in the army against his wishes in the story 'Reminiscence.'
The bitter recognition that everyone knew what sacrifices awaited as the war intensified gives way elsewhere to the understanding that internecine battles would repeat themselves unceasingly, such as in 'Letters from the Year of the Water Buffalo,' which describes the back-and-forth struggle to occupy a single hill that felt like "a mass suicide." Howitzers, dark smoke, bombs, bodies, graves, napalm, tanks, and a sky filled with plane formations "like a Ferris wheel"; the horrific days repeat one after another except for the rare Tết holiday break that sees soldiers from opposing sides share goods and exchange letters to be transported to loved ones.
Had the story ended at the conclusion of that pause the narrator describes as having "only goodwill and a sense of fellowship, and we had a curious sympathy and understanding for each other. Before we said our goodbyes, we sang some songs together, and some of the men even cried. Hatred should be resolved, not intensified," the story would have perhaps been an inspiring depiction of humanity's potential to progress beyond war. Alas, the book's stories, while not autobiographical, are bound by historical truths, and 'Letters from 1973' continues on to trace the lives of the men who fought for the useless hill once the holiday concludes.
Not all horrors of the age occurred on a battlefield, however. 'The Camp of the Seven Dwarfs' is set in a remote forest that experiences no fighting but still batters the lives of its inhabitants: men, women, and children. It articulates how no civilian was spared from the dangers war cast upon the nation, and how entire tragedies — the likes of which would consume one's existence today — can be summed up in a single phrase:
That was the same night another tiger took our prized sow. Huy and I were so angry that we wanted to hunt and kill it. Hinh came down with a fever, so he stayed behind in the cottage. We killed the tiger the next morning and carried it back to the farm. On our return from the mountain, we were shocked to see our farm engulfed in flames. We fought off a second tiger, then took a shortcut through the bamboo forest and, without stopping, crossed a swamp to get home. Our house, kitchen, forge, bee garden—all located on the far side of the creek—were still intact. But our food storage, seeds, and pigsty had burnt to ashes. That night, the fire grew to over thirty hectares along the west bank of the Sa Thầy River. Dry leaves on the ground fed the fire. Unfortunately, it was a very windy night. For three days we searched through the debris to find Hinh's remains. He wanted to save the storehouse and the livestock, and despite his illness, he gave his life fighting the encroaching fire. After that, only Huy and I were left. At the end of 1968, during the wet season, after six years of living together, Huy, also contracted a fever and died.
The magic of mundane moments
If all jumbled together, Hà Nội at Midnight could read like a conversation catching up on the fates of friends with whom one lost touch on account of the war: Tân and his two siblings move to Saigon after the war, are fortunate during the subsidy period and prosper afterwards; Quang's wife left him while he was deployed and he vows to track her down and take her back home; the artist Năm leaves behind some paintings and drifts towards his hometown somewhere in the south, never to be seen again; the father of an unnamed girl in a small seaside village leaves the country by boat in 1975 while she takes over his photography studio, later turning it into a coffee shop that she grows old operating. And of course, many, many died. Taken all at once, it is impossible to not come away from the stories with a feeling of immense sadness for the rich and full lives impacted by war. Bảo Ninh's ability to conjure entire personalities with a few descriptions means readers will forget that these are works of fiction and find themselves mourning the people lost, and, occasionally, breathing a sigh of relief at their happiness.
Perhaps, because of the surrounding desperation and likelihood of death, small moments take on immense importance for many of the characters. Singular interactions or relationships built upon a few conversations leave indelible impressions for the rest of their lives. The memories can prove immensely powerful, such as the narrator of the book's titular story who says: "I was foolish and naive, but in that imaginary first love, which I had buried deep in my heart, I was encouraged by its uplifting promise. It was why, I believe, I had survived the war and returned from it safely. Even more so, that illusory first love became a source of hope that helped me in conducting my life after I returned from the war, to live courageously, happily, and overcome those long years of struggle in the postwar period."
Bảo Ninh's ability to conjure entire personalities with a few descriptions means readers will forget that these are works of fiction and find themselves mourning the people lost, and occasionally breathing a sigh of relief at their happiness.
But not all of the insignificant memories justify why the characters hold onto them so tightly. In 'Giang,' for example, the narrator meets a woman for a single night while en route to his camp and thirty years later, "I will never forget her even if nothing really that significant happened between us. I miss her, even if time has a way of erasing those memories." The juxtaposition between cataclysmic moments of literal life and death and mundane experiences — such as a stranger helping a man carry water buckets or recognizing the perfume worn by a classmate living next door — offer perhaps the collection's most profound statements on humanity and why it is worth agonizing over.
When surveying Vietnamese literature translated into English, one could justifiably complain that too much focus remains on war and its direct aftermath. If not written well, they threaten to blur together, adding nothing new to what has already been said. Myriad, complex political, commercial and academic reasons explain why certain books are translated, and there is no doubt more will be translated on the subject. But the richly drawn characters with dramatic arcs deftly presented in Bảo Ninh's Hà Nội at Midnight should comfort audiences as they offer not only satisfying reading experiences but the unique twists, however minor, add important emotional and intellectual facets to the collective understanding of the sorrows of war.