In its relatively young history, Saigon has undergone several makeovers: from quaint colonial town to grand capital of Cochinchina, major metropolis of southern Vietnam and now the buzzing economic hub it is today.
Saigoneers can find ample evidence of these changes not only in the city's architecture but also on its street signs. Throughout the 20th century, local roads were christened several times over, beginning with the names of French ships, generals and missionaries in the early 1900s.
While there is ample information regarding Saigon's French street names as well as the Vietnamese monikers which later reclaimed local street signs – first in 1955 and then again in 1975 – the stories behind these earlier names remain limited.
According to the Cochinchina government's 1917 "Notice Historique, Administrative et Politique sur la Ville de Saïgon", which lists the former street names of the southern hub along with a brief description of the person, place or event which inspired the name, most of Saigon's streets were christened after prominent political figures in French Indochina.
For instance, the title of Pigneau de Behaine, the Bishop of Adran, once occupied today's Ho Tung Mau Street, while Rue Catinat – now Dong Khoi – was named after a French gunboat which transported French and Spanish missionaries to Saigon.
Before it was Hai Ba Trung, the long and chaotic District 1 street was known as Rue Paul Blanchy after the former Saigon mayor and one of Cochinchina's most famous personalities. Back then, Le Loi went by the name Rue Bonard after French admiral Louis-Adolphe Bonard, who delivered the treaty signed by Emperor Tu Duc that officially installed the French as colonial rulers and, later, played an instrumental role in the urban planning of Saigon. Bonard also supervised the initial construction of the city's Belt Canal, a project which was never completed.
The street we know today as Ton That Dam was formerly Rue Chaigneau, named after a French soldier who married a Vietnamese woman and served in Emperor Gia Long's court. Chaigneau was later forced to leave Vietnam in 1824; following the death of Gia Long in 1820, Emperor Minh Mang, his successor, made it his mission to rid the court of its foreign members.
Here's a look at Saigon's street names, then and now: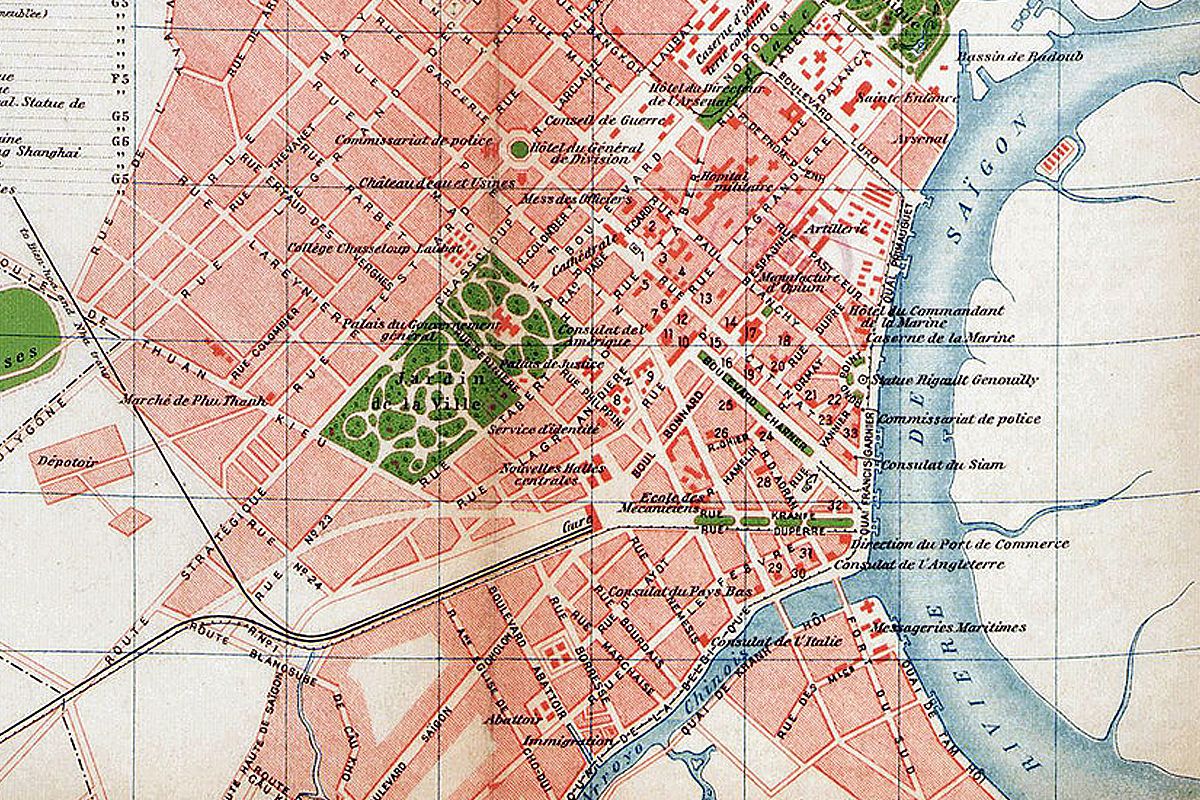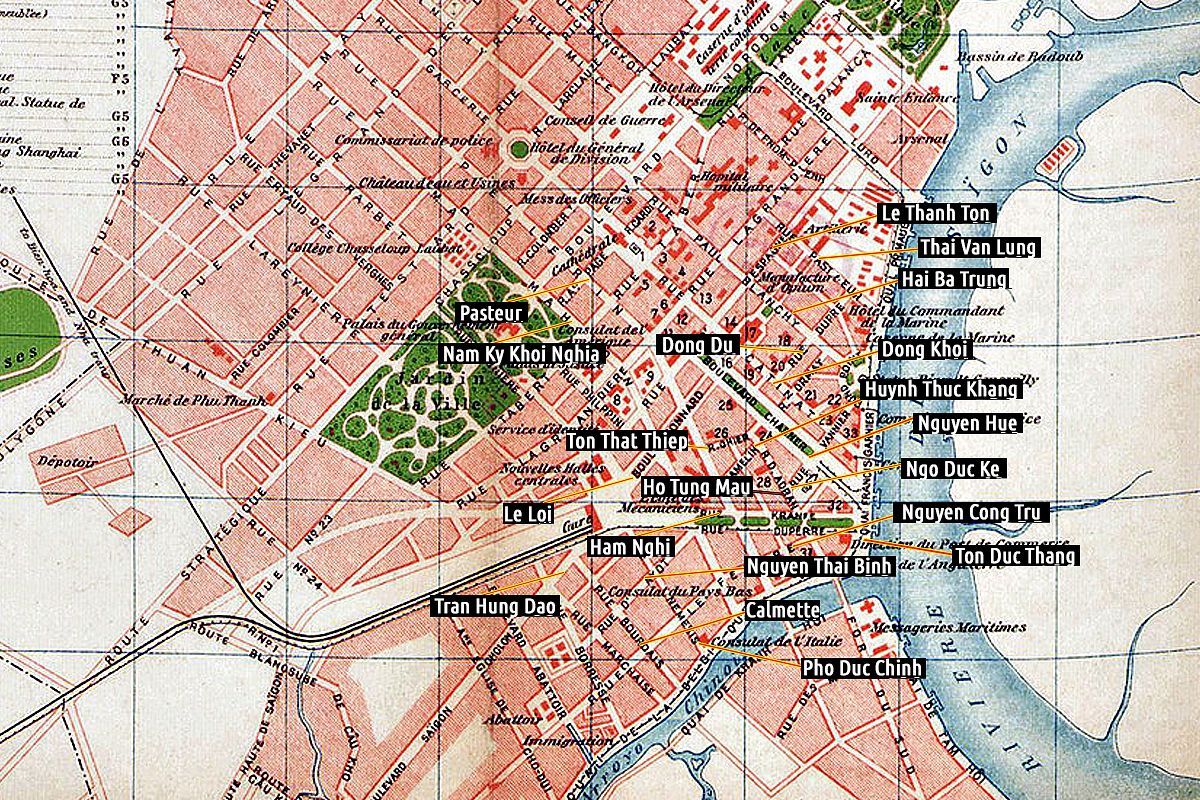 [Original map via Flickr user manhhai]
---

Related Articles:
---