In their latest crowdfunding project, Vietnam Centre is combining the fashion design and history in a comprehensive art book detailing the ancient Vietnamese costumes worn during the late Le dynasty.
The book, titled Det Nen Trieu Dai in Vietnamese and Weaving a Realm in English, will be filled with illustrations, photos and other historical facts about Vietnam's fashion centuries ago. It will feature 100 pages with color and text in both Vietnamese and English. Through Weaving a Realm, readers can expect to learn about the clothing styles of Vietnamese emperors, empresses, mandarins and more.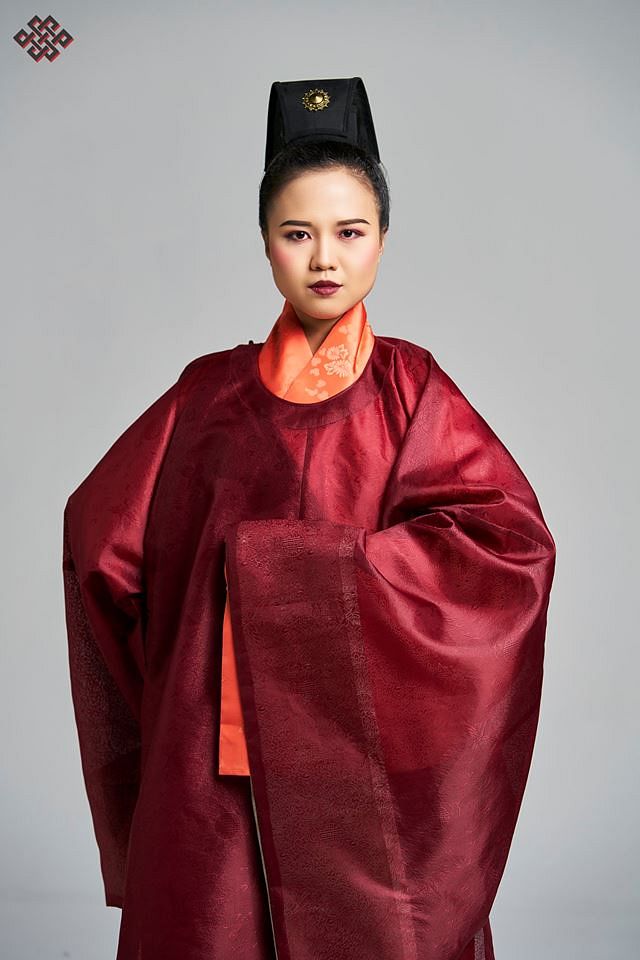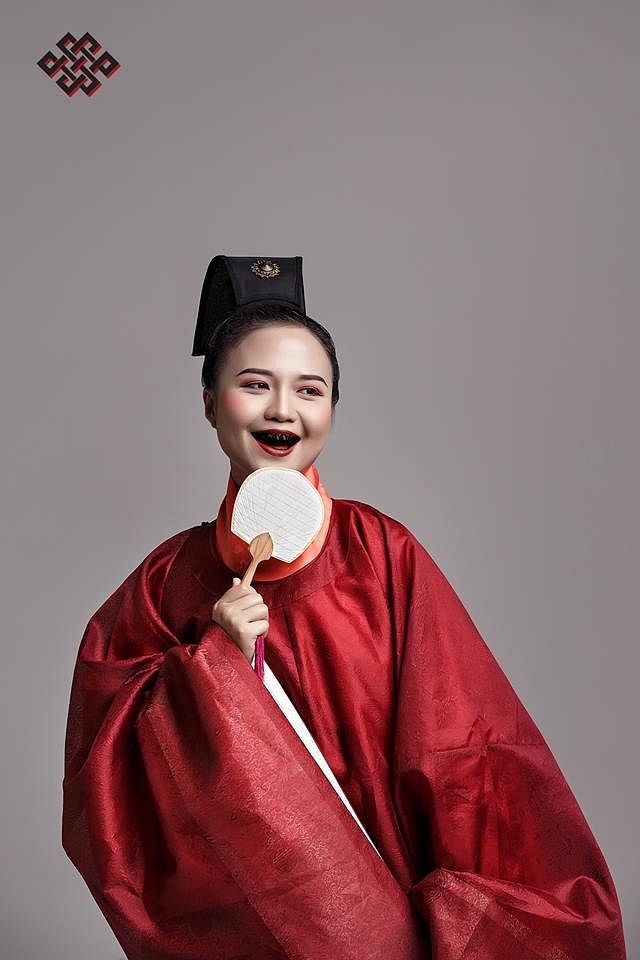 In general, Vietnam's Le dynasty is an expansive period spanning eight centuries from 980 to 1789. Det Nen Trieu Dai, however, only zooms in on the dressing traditions of the early years of the Later Le (Lê Sơ) era from 1437 to 1471 after Emperor Le Loi defeated China's Ming forces.
Vietnam Centre launched the crowdfunding project for Weaving a Realm a few weeks ago on Comicola, Vietnam's leading crowdfunding platform, to seek VND200 million to turn the art book project to reality. At the time of writing, the group has already garnered VND97 million in donations with 26 days to go.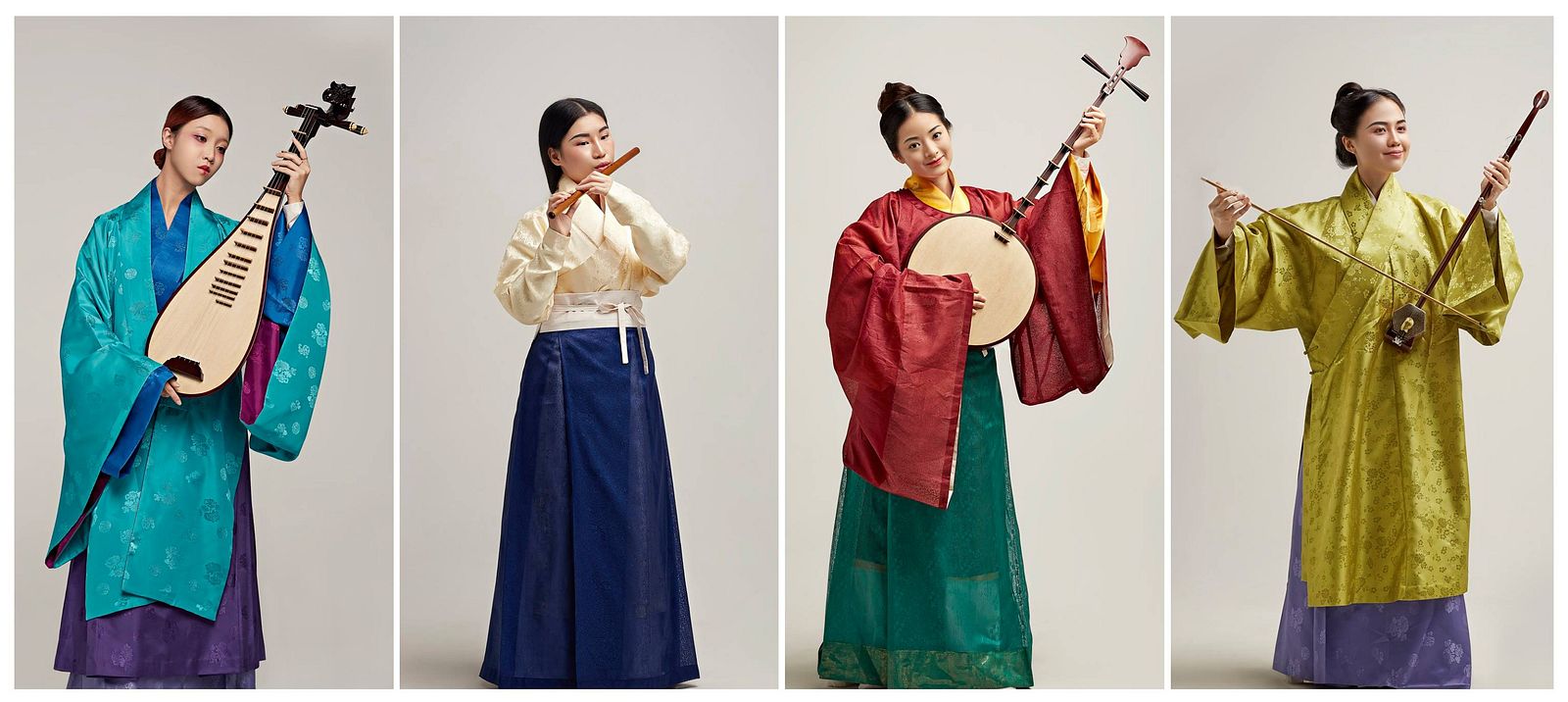 With every entry, Vietnam Centre will provide a few historical tidbits about the costume, from materials, sewing techniques, structure and other specifications.
Established in March 2017, Vietnam Centre is a non-profit organization comprising a team of young Vietnamese working and studying overseas. At the moment, they're based in Sydney, but the group has plans to open up more Vietnamese culture centers all around the world.
In the past months, the organization is better known online via their previous projects to reconstruct Le dynasty royal costumes from scratch. Before announcing their book project, the group had already finished a handful of costumes from scratch, including official outfits of female and male mandarins, bards, artisans, etc. The restoration efforts culminated in a full-fledged fashion show in Sydney in April 2017 to commemorate the launch of the first-ever Vietnamese cultural center in Australia.
"Every nation possesses a rich culture, including many elements like language, literature, sculpture, handicrafts, architecture, cuisine, customs, and beliefs. Vietnam also possesses a rich culture with a long history as well as a growth potential that rivals other cultural powers," Vietnam Centre writes on their mission statement. "However, if those countries have long utilized their cultures as resources to promote economic growth, encourage education, build international image, and strengthen diplomacy, our country is still far behind."
Have a look below at some sample images of what the book will look like when finished and check out the project's crowdfunding page here: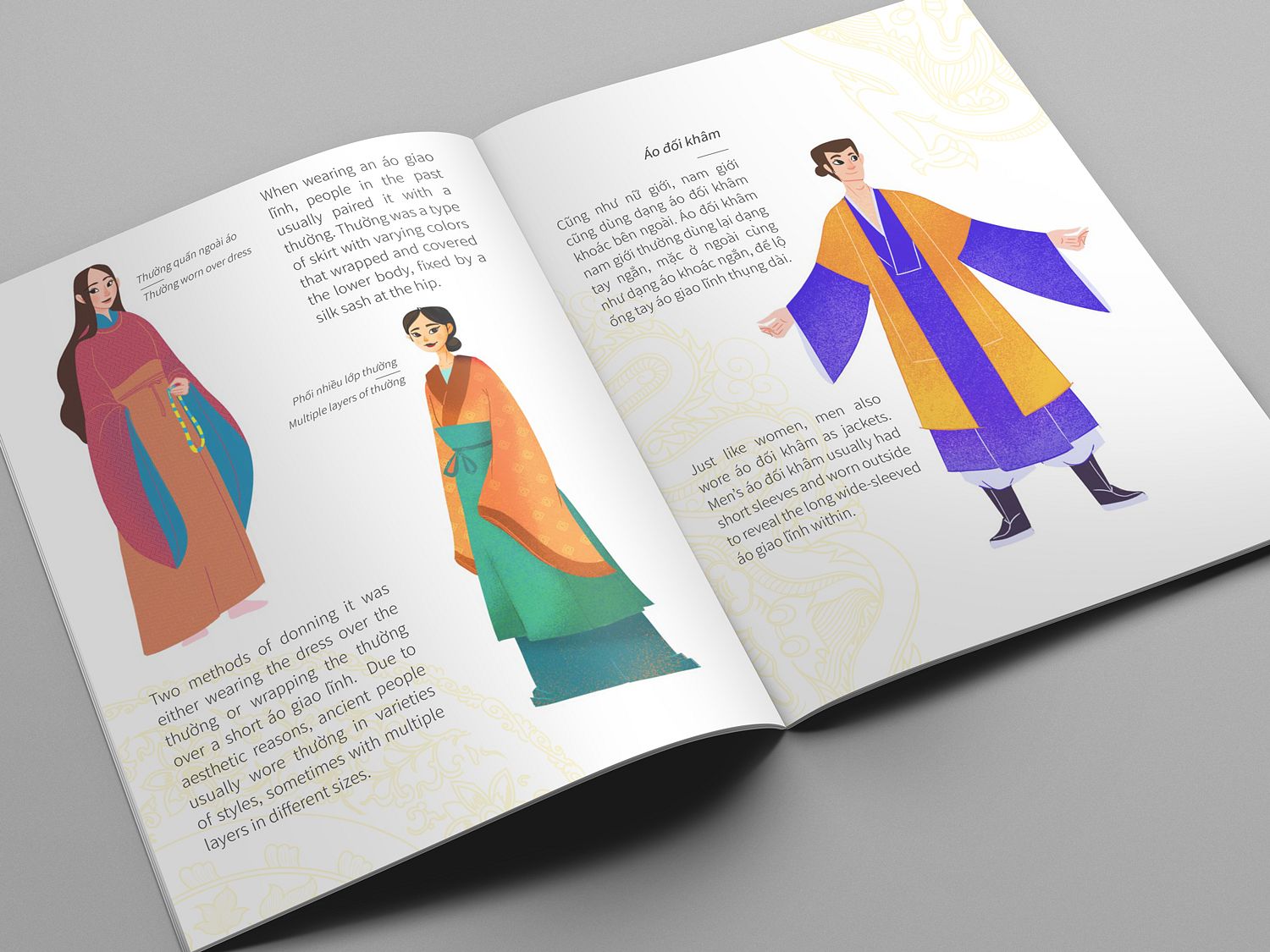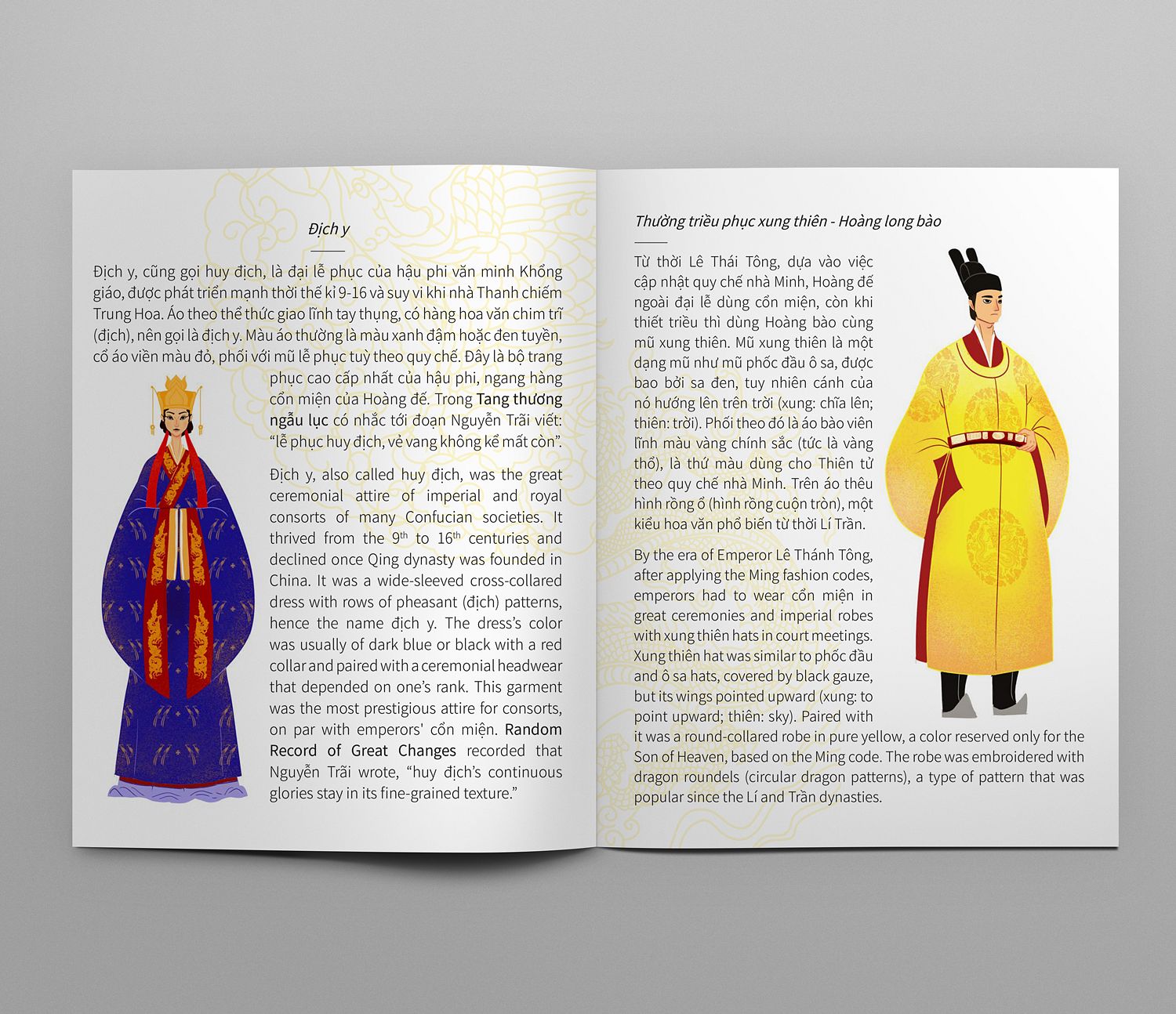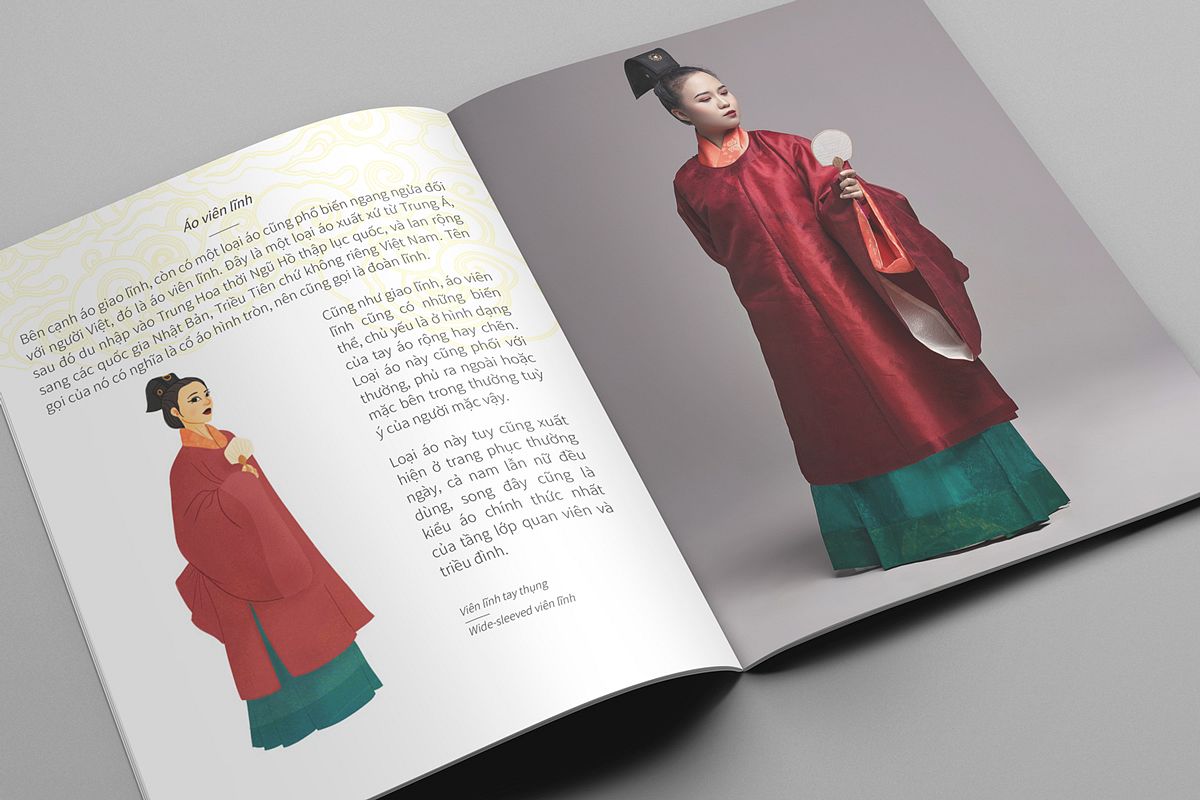 [Images via Facebook page Vietnam Centre]