As part of the Drone Photo Awards 2021, which focuses on honoring aerial photography, eight works by Vietnamese authors were commended by the jury in the People category. The top prize went to Phạm Huy Trung for his chilling shot, 'Fishing in Mangrove Forest.'
The Drone Photo Awards is a project under the Siena Awards and was established to celebrate "a different photographic genre deliberately separated from being compared to traditional photography." In its fourth year running, the competition attracted over 2,900 entries from 105 countries.
Despite the name, submissions are not limited to drones, but open to any aerial recording device, including fixed-wing aircraft, balloons, kites, blimps, helicopters, and more.
Phạm Huy Trung's winning image captures a poetic moment during a frigid day in Thua Thien-Hue's Tam Giang Lagoon, 30 kilometers from central Hue. Trung writes in the photo description: "A fisherman starts his fishing day in the mangrove forest in the lagoon of Tam Giang in the Hue province. Mangroves lose all their leaves and turn white during the winter season."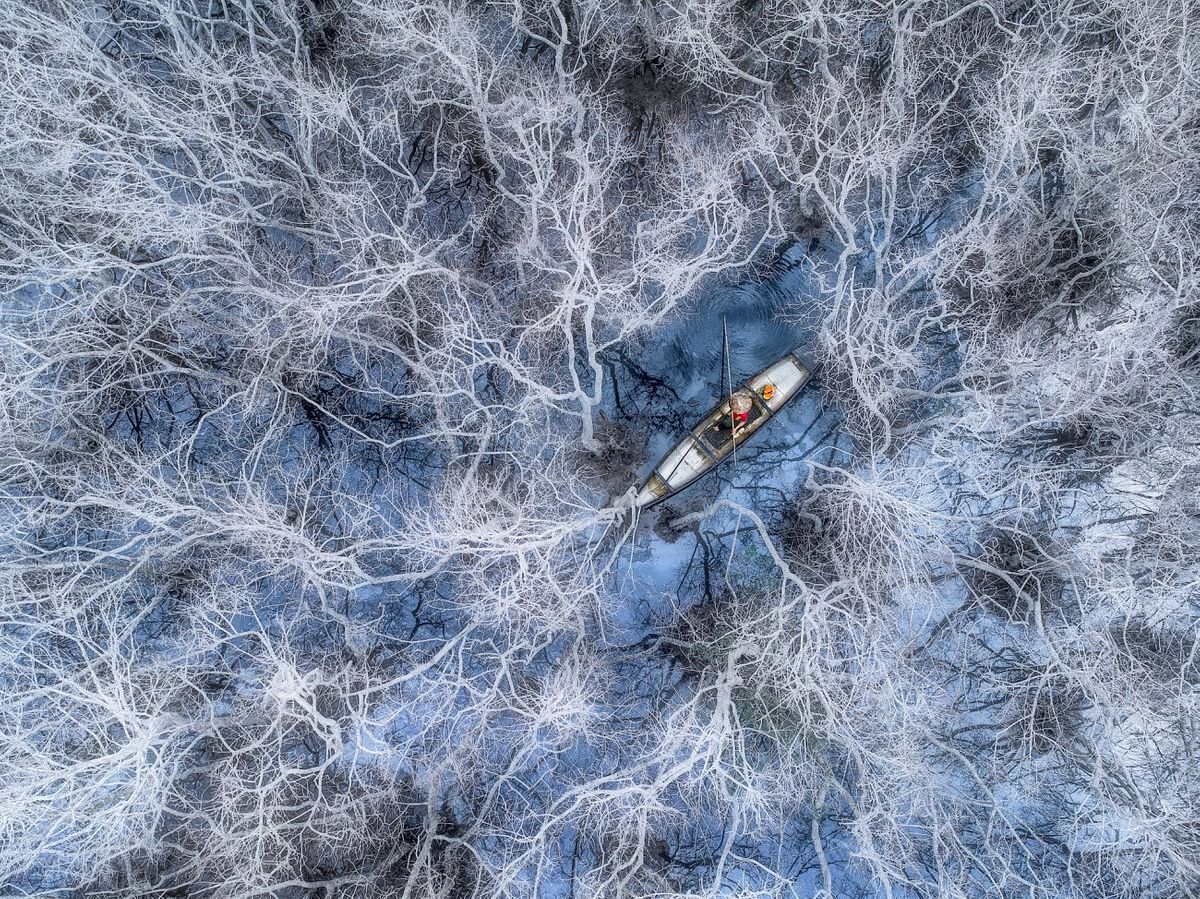 According to NPR, Trung was an engineer by trade, so his approach to photography is highly practical, paying close attention to wind and fog levels. His guiding principle in the craft is to seek moments when the human subject "feels tranquility with the universe, inside and out."
'Fishing in Mangrove Forest' is an exercise in striking juxtaposition. "The forest's white color showcases how spectacular nature is, while the red color of the fisherman's clothing represents the beauty of humans," he told the news source. "Small and big, red and white — many more things should be [in harmony] together in life."
Have a look at the category's Vietnamese entries below: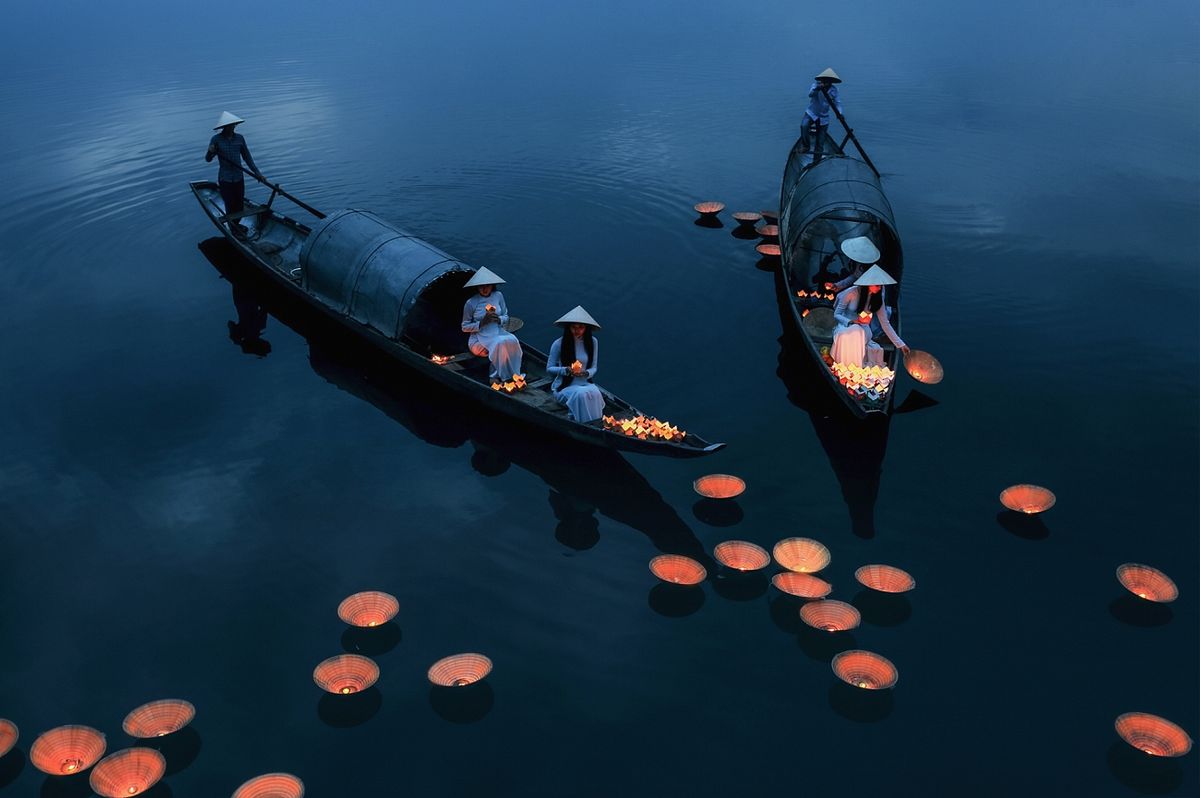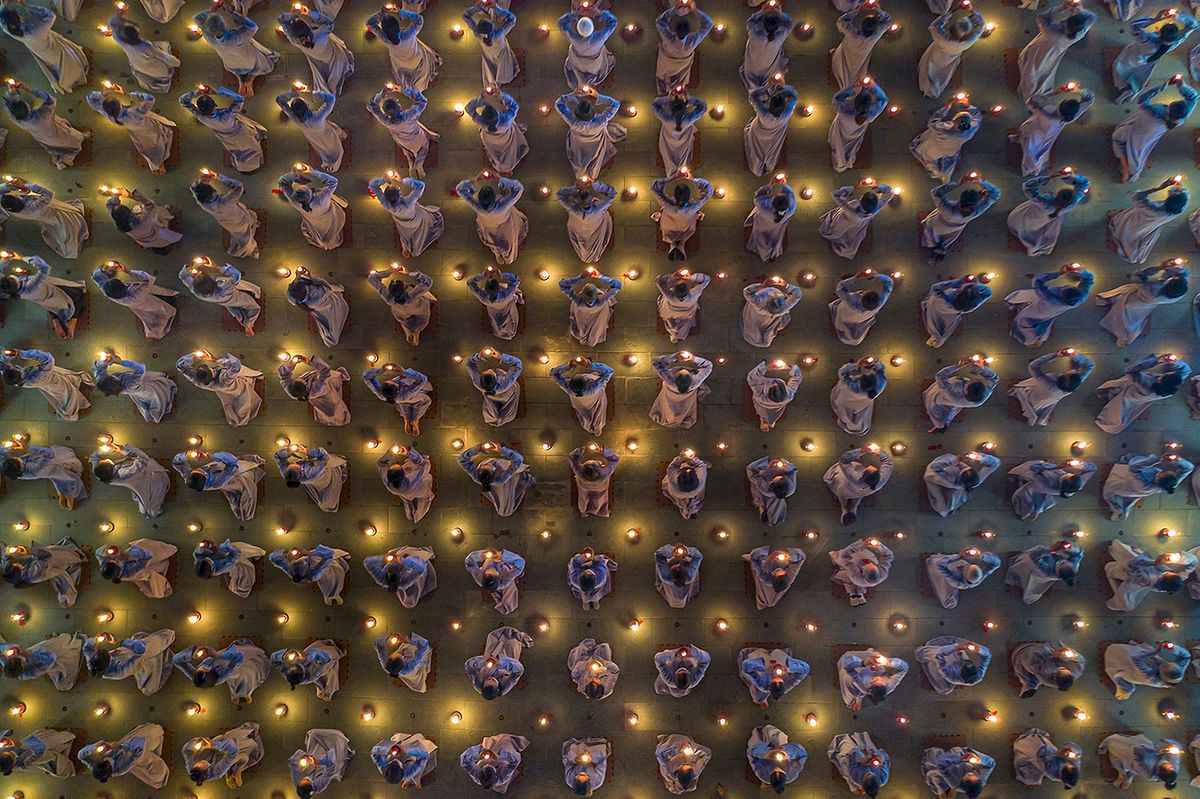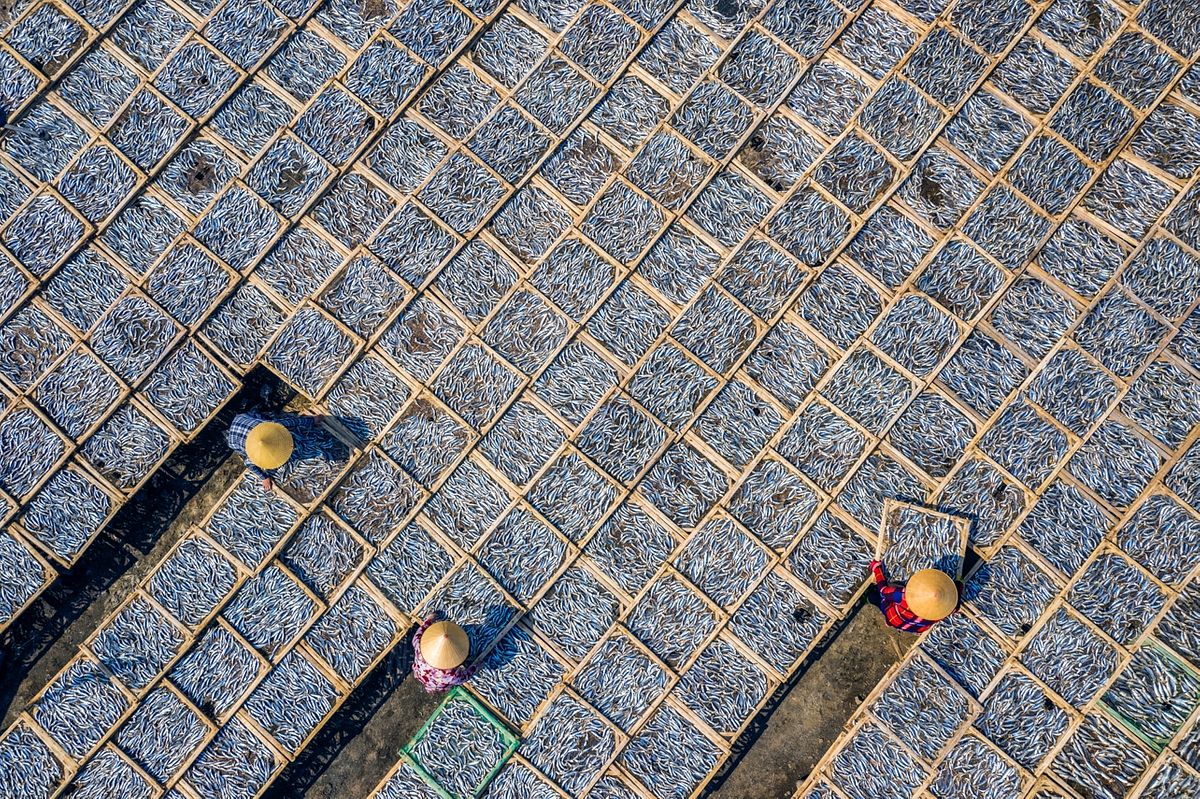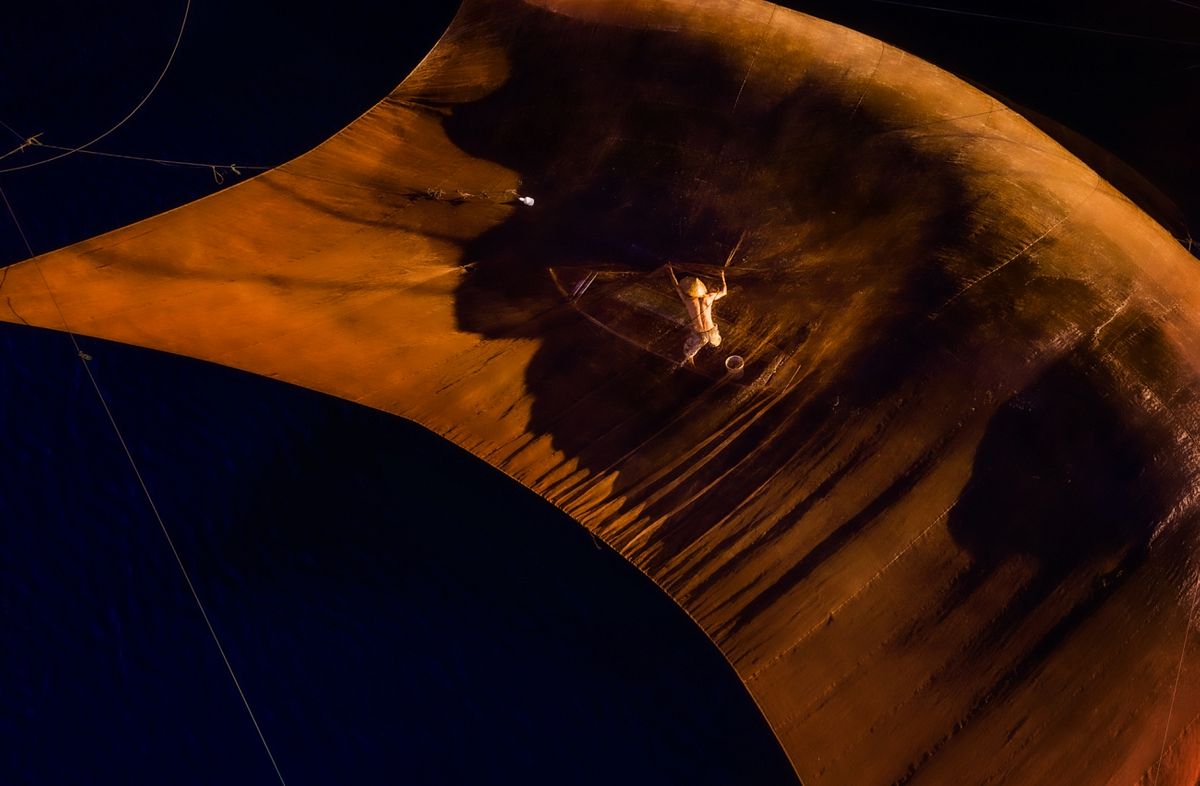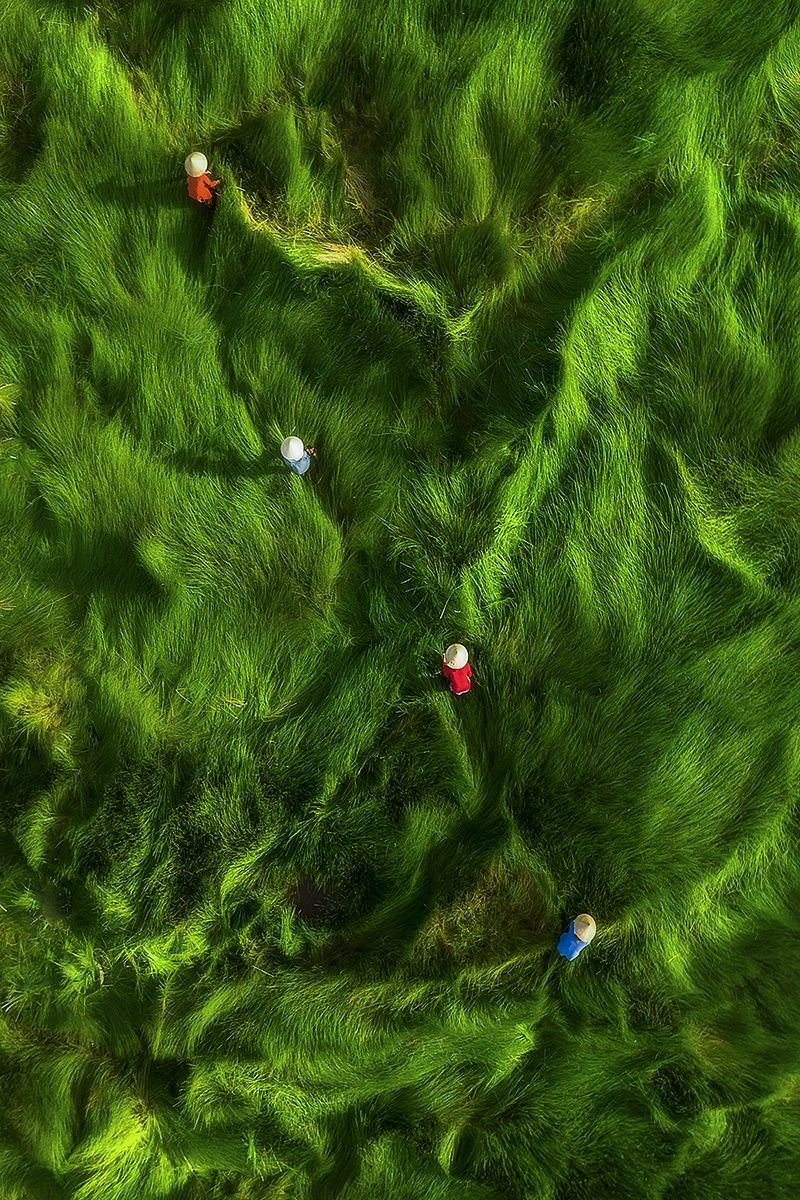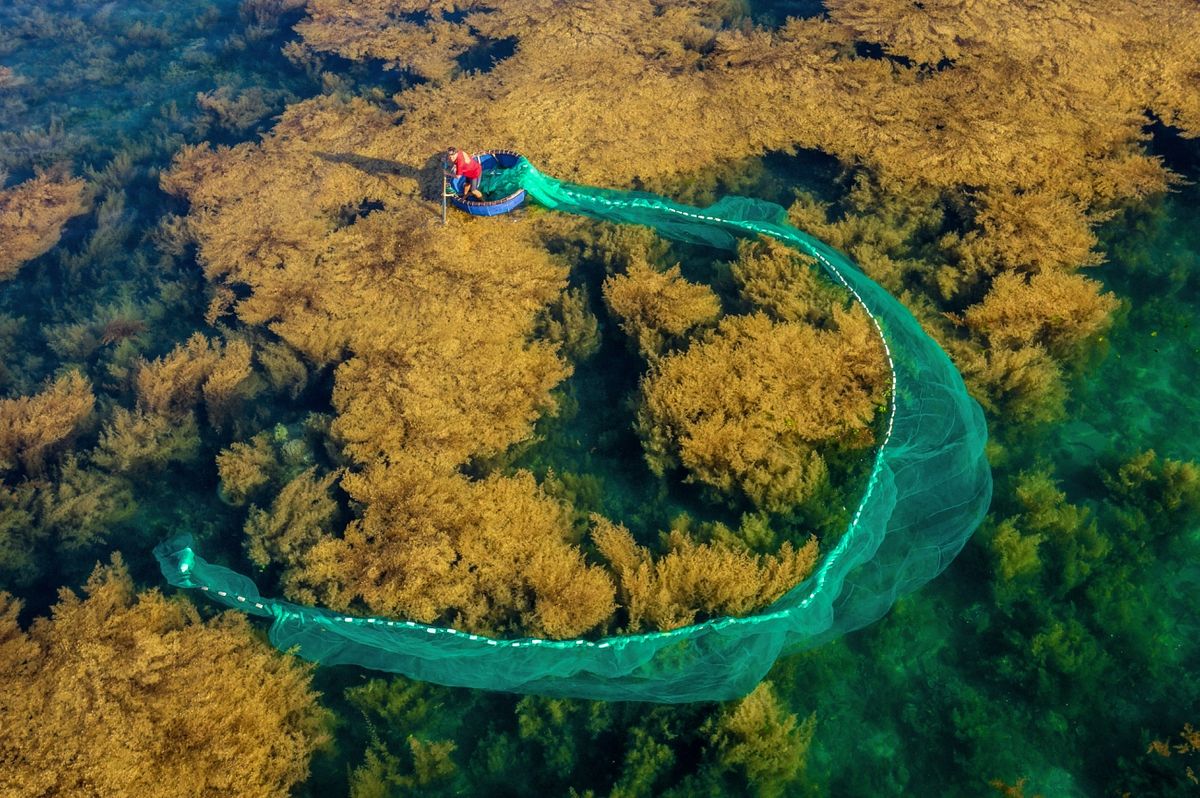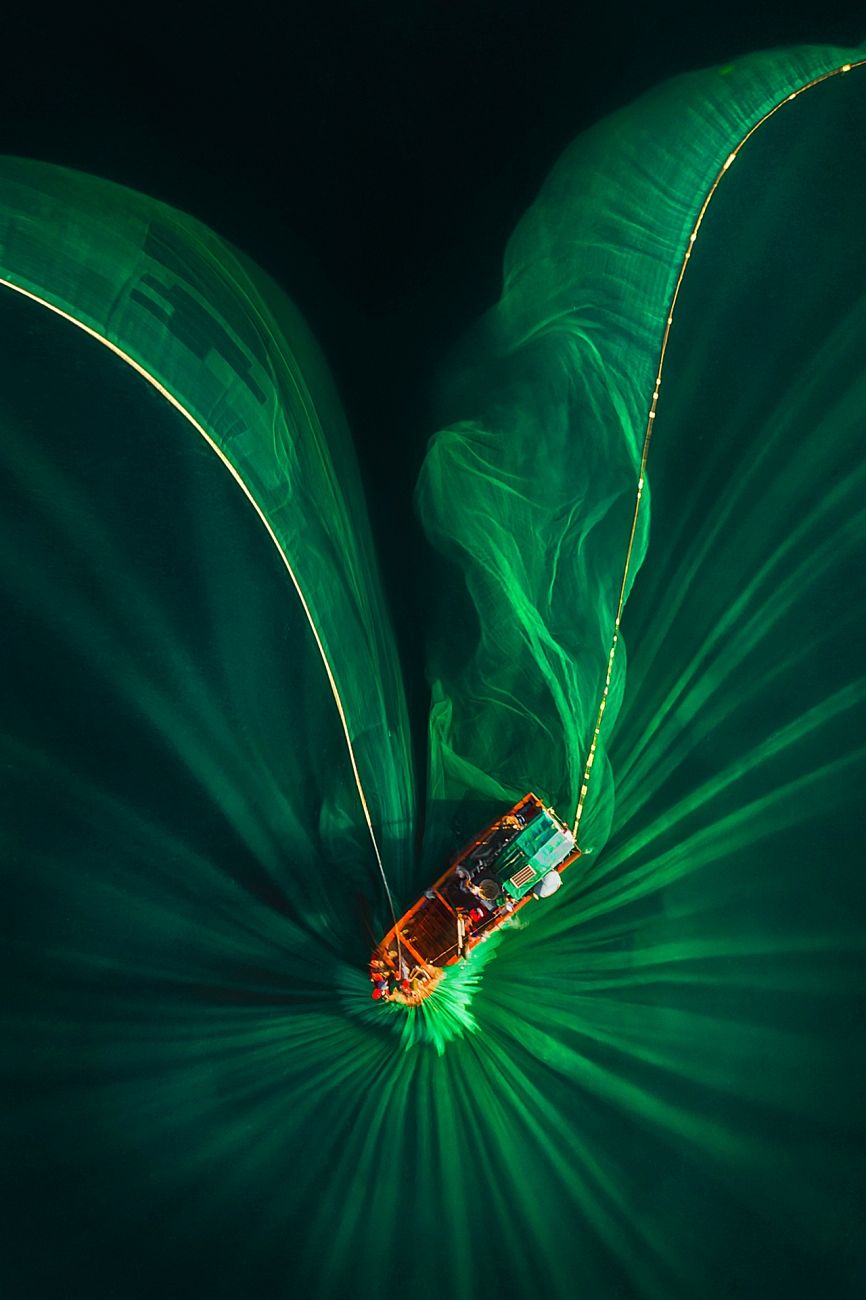 [Photos via Drone Photo Awards]