One of Vietnam's most prominent film directors, Stephane Gauger, recently passed away.
As Tuoi Tre reports, Vietnamese-American director Stephane Gauger died at his home in Saigon on January 11 due to a heart attack. His passing came as a shock for the local creative industry, as Gauger was only 48 years old.
Despite his foreign-sounding name, according to many of Gauger's colleagues, he was "a Vietnamese inside the body of a western man". The director was born in 1970 in Saigon, but moved to Orange County in California when he was five. His father is an American of German descent, while his mother is Vietnamese.
Gauger studied French literature and theater in college and started working as a lighting specialist on film projects by Viet Kieu directors. He arrived in Vietnam in 1994 to work on director Tony Bui's feature Bong Sen Vang, followed by Ba Mua.
Since then, Gauger has visited the country many times for local film projects such as the horror production Co Hau Gai. His most well-known works were Sai Gon Yo! and most recently Yeu Di, Dung So. In the role of director for the two movies, Gauger also quickly became well-versed in the Vietnamese language, thanks to his hobby of hanging out on the streets of Saigon.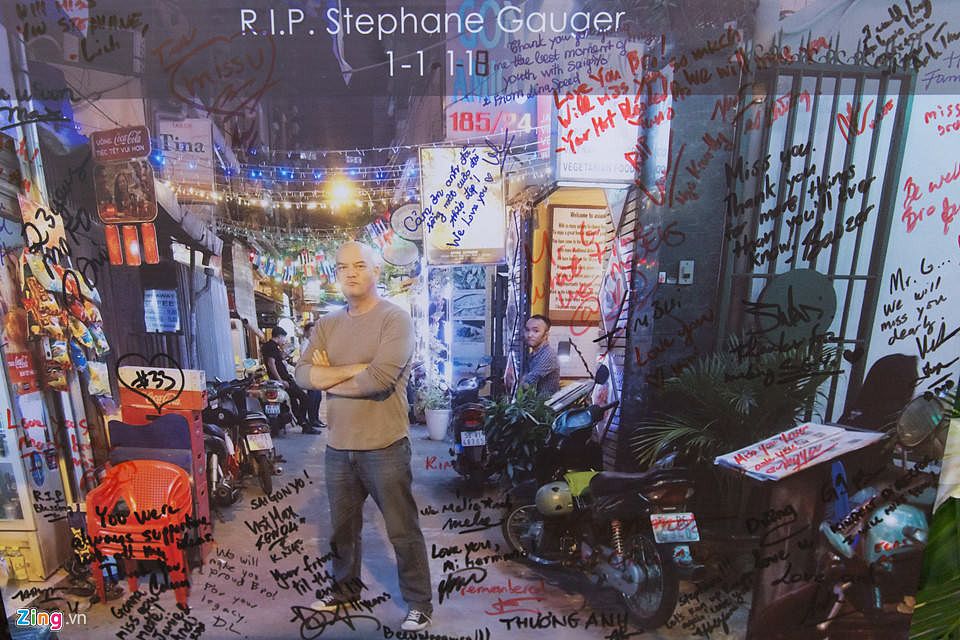 In an old interview with The Thao & Van Hoa, Gauger expressed his optimism about the future of Vietnam's film industry.
"Although I haven't worked as a director, I still did many roles in film production in Vietnam so I can see the development over the years: the industry is so much more diverse now than it was 5-7 years ago," he told the news source.
Artist Tran Trung Linh, who worked with Gauger on previous projects, said of his experience with the late director: "Stephane was only different from us Vietnamese in his stature, the rest of him was like that of a true son of Saigon: sweet, kind-hearted and nice to everybody. He's very funny. When making movies, Stephane was very focused on the element of love; it originates from his pure temperament. He revered love, so he deserves to be in the heart of all of us."
[Top photo via Tuoi Tre]
---

Related Articles:
---