Last October, Phnom Penh's ambitious floating art center, THE BOAT, announced its plan to renovate a majestic but disused vessel docked where the Tonle Sap River meets the Mekong. Earlier this month, Alexis de Suremain, Dana Langlois and Jeroen Van Daalen launched a crowdfunding campaign in hopes of transforming the abandoned boat into a multipurpose art center. While the campaign is now closed, THE BOAT is still accepting donations through its website.
Dana Langlois, cofounder and future artistic director of the project, spoke with Saigoneer about her motivations, THE BOAT's curatorial program and how crowdfunding efforts will benefit this one-of-a-kind art space in Southeast Asia.
THE BOAT aims to showcase different artistic disciplines, such as dance, fine art and music in its programs. Can you tell us about the types of programs you plan to run? What people can expect from the new center?
The public art program has a curatorial focus on Southeast Asia. I'm specifically interested in deepening the conversation around contemporary art practice in the region whilst keeping the program accessible.
Because of the multidisciplinary focus, THE BOAT will work with cultural partners from different fields in Cambodia, [who] will take up residence on the boat and work collaboratively on aspects of the program, together working towards a common vision.
People can expect to see and experience something creative on a regular basis. Maybe [they can] shop for the newest line of clothes from a Cambodian fashion designer, [view] an exhibition by art students, visit an artist studio, enjoy a drink at sunset, watch a movie at the open-air cinema [or] a performance by a young choreographer and much more.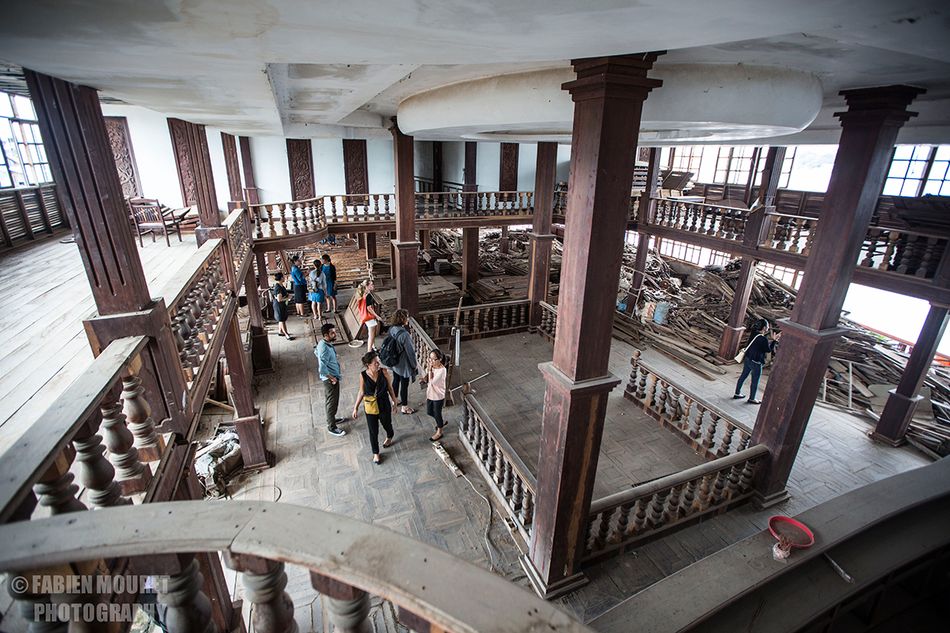 The floating art center is one-of-a-kind in Southeast Asia, both in its size and scope. What are your main goals? How do you hope THE BOAT will affect the region's art scene?
What I'm particularly excited about is inviting guest curators and other practitioners from the region to present projects. Instead of proposing an authoritative voice on art practice, I hope to achieve instead a sense of multiplicity and diversity.
It is an international art center with a focus on the Southeast Asia region, but it is rooted in the here and now of Cambodia. We are inspired by the country, its traditions and creativity and see this as a point of departure for all our programs and the way we engage with the region.
It is a very simplistic phrase, but ultimately I want to "make art happen"; that's often how I describe my work. Specifically, my goal is to make art happen in a meaningful and engaging way, using a collaborative and community-oriented approach. I'm not sure how it will affect the art scene in the region, but I do think it will provide a compelling platform from which the voices of Cambodian artists will be amplified, articulating art histories, developing personal practices and deepening the engagement with the region and beyond.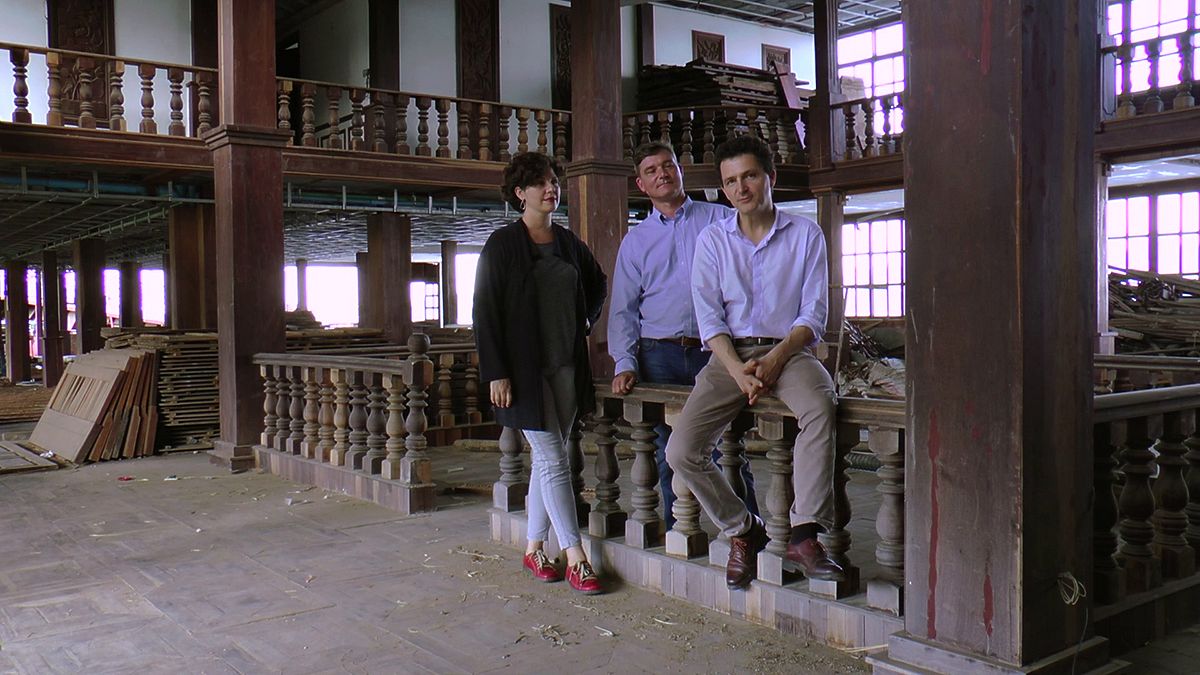 All of THE BOAT's founders have been living in Cambodia for many years. How did you come together for this project, and where does your passion for art come from?
I was invited to join the project by Alexis de Suremain, who initiated the project and whose vision is to make Phnom Penh a more exciting destination.
As far as where the passion comes from, I can only speak for myself. I have built a curatorial and creative producer practice from living in Cambodia for the last 17 years. My background in photography has influenced my view on visual culture, and I have built my business so that I can support activities in this field. Through running a gallery and festival, I have developed meaningful and fruitful relationships with several artists who have been an inspiration for me to go deeper into artistic practices and engaging the public.
Can you tell us about the history of the boat? How will the funds from the crowdfunding campaign be put to use?
The boat is only six years old and was never completed after it was abandoned two years ago. It was intended to be a floating hotel. With the money from the crowdfunding campaign, we plan to invest in the basic infrastructure: clearing the parking lot and building a bridge to access the boat, then bring in electricity and water. If we get enough money then we can renovate Floor 2, where we can open a cafe, pop-up art events and work spaces.
How are THE BOAT's future programs going to be funded?
The aim is to fund as much as possible through commercial activities, [like] rent, utilities and maintenance. To run a dynamic public art program, though, we will reach out to donors, institutions and philanthropists through the nonprofit art foundation.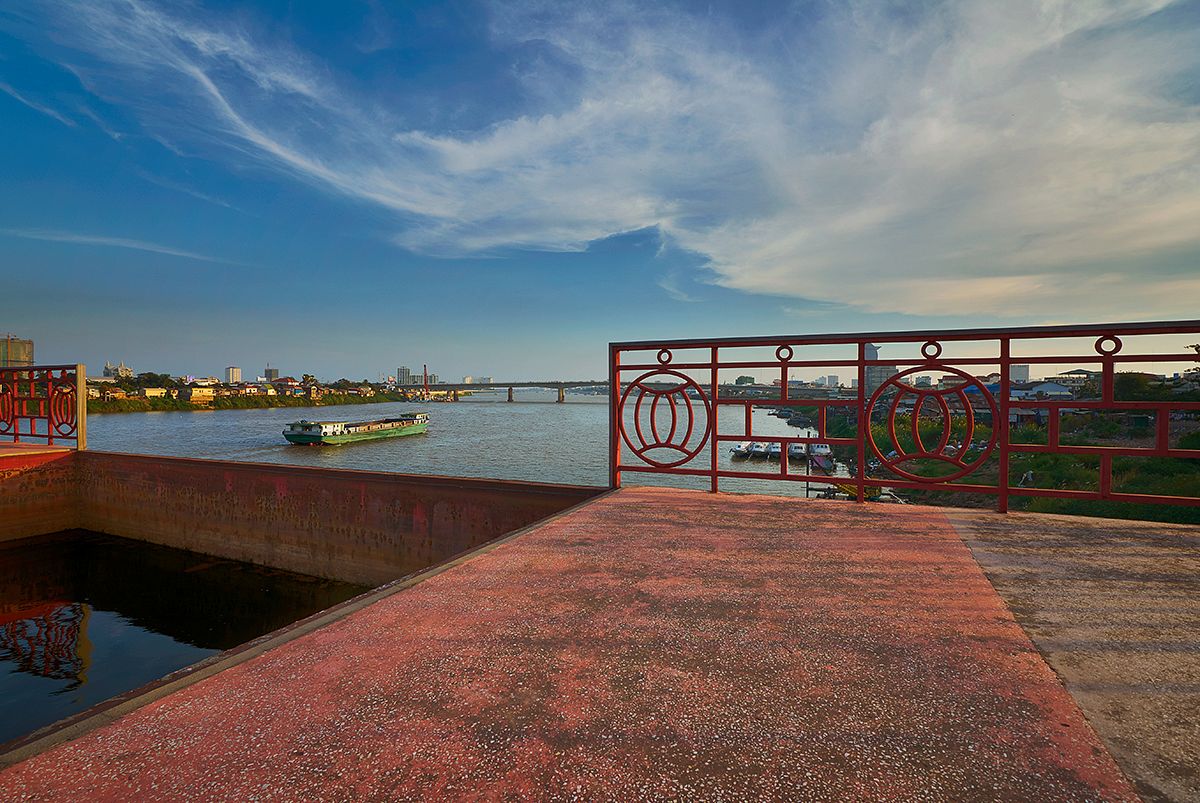 THE BOAT will also run residency programs for artists. Have you already decided who will be eligible to take part in the residency? How do you see the residency being beneficial to the artists, the center and the community?
Not yet. There are many models for residencies, and we will work with the arts team to design the program in the most interesting way that is meaningful for the space and program.
How can people support or donate to this project?
Well, thanks to the generosity of artists Nicolas C. Grey and Marine Ky, we have some beautiful artwork available for purchase. Supporters can also "leave their mark" by having their portrait or message installed on the boat. Finally, we are looking for skilled volunteers in the fields of engineering, law and fundraising.
If that's not possible, then help spread the word!
[Photos courtesy of THE BOAT]
---

Related Articles:
---