Details

Published on Monday, 17 November 2014 11:30
Written by Tim Doling.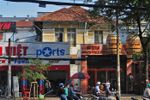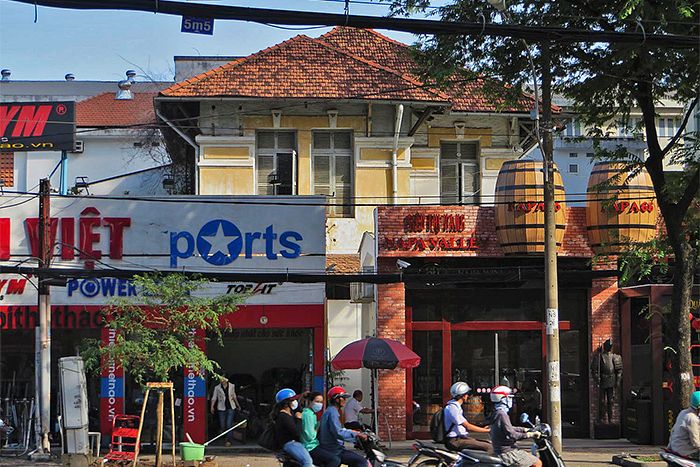 In the early 20th century, the colonial villa at 128 Nguyễn Thị Minh Khai (the former rue Chasseloup-Laubat) was home to one of Saigon's best-known Corsican families, the Canavaggios.
Canavaggio family members were amongst the first colonial settlers who arrived in the service of the French armed forces in 1859. Of these, the most successful was François Canavaggio, whose subsequent business activities enabled him to acquire a large plantation at Xuân Vinh, near Thủ Đức. By 1907, he was Vice President of the Cochinchina Chamber of Agriculture and a member of the Colonial Council of Cochinchina. It was François Canavaggio who acquired the villa at 128 rue Chasseloup-Laubat.
As Philippe Peycam has shown in his book The Birth of Vietnamese Political Journalism: Saigon, 1916-1930, François Canavaggio founded the first quốc ngữ (Vietnamese-language) business newspaper Nông cổ mín đàm (Matters of Agriculture, 1901-1924, pictured below), which aimed to "expand the agricultural and industrial knowledge of the Annamite people." The paper's first editor-in-chief was Vietnamese businessman, attorney at law and independence activist Gilbert Trần Chánh Chiếu (1868-1919, pictured below), who – with the blessing of the liberally-minded Canavaggio – published a series of increasingly anti-colonial articles from 1907 until his arrest in 1908 as an agent of the Duy Tân movement. Thereafter, the newspaper came under much stricter government observation and control.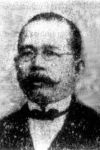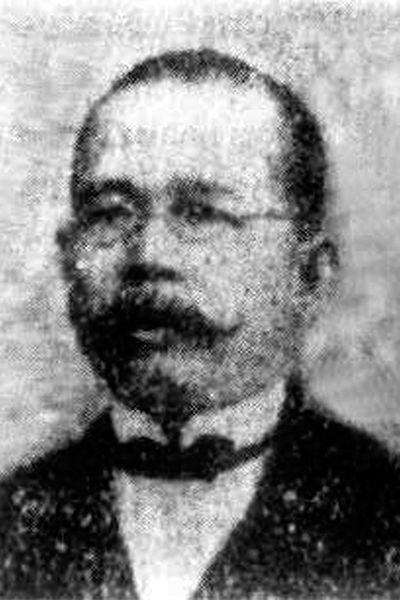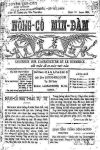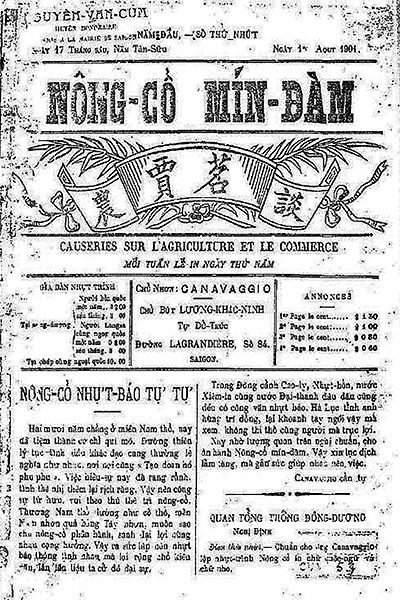 After Canavaggio's death in 1922, ownership of Nông cổ mín đàm passed to his Vietnamese widow, but two years later it was closed down by the colonial authorities following a series of outspoken articles on the Saigon port monopoly scandal.
François Canavaggio had several sons, including Marie-Ange who practiced law in Cần Thơ and Jules who served as a Catholic priest in Thủ Đức.
However, perhaps his best-known offspring was Paul-François Canavaggio, who owned a large rubber plantation at Long Chiêu near Thủ Dầu Một and opened stores in both Phnom Penh and Saigon. In the 1920s and 1930s, his Saigon store (initially at 118-120 rue Catinat, but later at 173-175 rue Catinat) was one of the city's leading suppliers of men's hats, shirts, hosiery and footwear.
Sadly for this member of the Canavaggio family, having survived the economic crash relatively unscathed, he went bankrupt in 1935 and was forced to sell up and leave Indochina.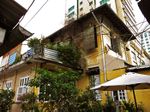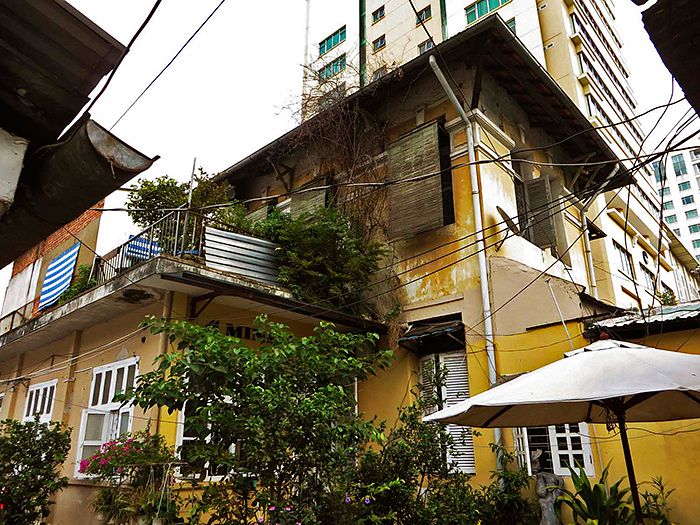 The old Canavaggio villa is one of several old buildings currently hidden behind ugly hoardings on Nguyễn Thị Minh Khai Street, opposite the former
Cercle Sportif Saïgonnais
.

Tim Doling is the author of the walking tours book Exploring Hồ Chí Minh City (Nhà Xuất Bản Thế Giới, Hà Nội, 2014) and also conducts 4-hour Heritage Tours of Historic Saigon and Cholon. For more information about Saigon history and Tim's tours visit his website, www.historicvietnam.com.