Who would have thought that neglect and general wear and tear could result in a wonderfully weird local attraction?
Tuong Binh Hiep Ward in Binh Duong Province's Thu Dau Mot City is home to a traditional lacquerware artisan village. However, for many local residents, their home ward's most famous place of interest is a decades-old ficus tree whose gnarly hanging roots have entwined an old Yamaha bike, creating an awe-inspiring site.
Both the tree and the bike belong to Binh Duong restauranteur Ho Minh Tam, who owns a spacious eatery serving duck porridge, reports Thanh Nien. After a short walk from the entrance, visitors will immediately spot the majestic 25-year-old ficus tree. On the ground next to its sprawling root lies a rusty motorbike that's almost completely engulfed by the tree's root system.
While onlookers can still make out the vehicle's main components, it's hard to discern where the bike ends and the tree begins. The seat, engine and tires are still intact, but any space in between bike parts is occupied by the tree. The site serves as impressive proof of nature's power to reclaim man-made artifacts.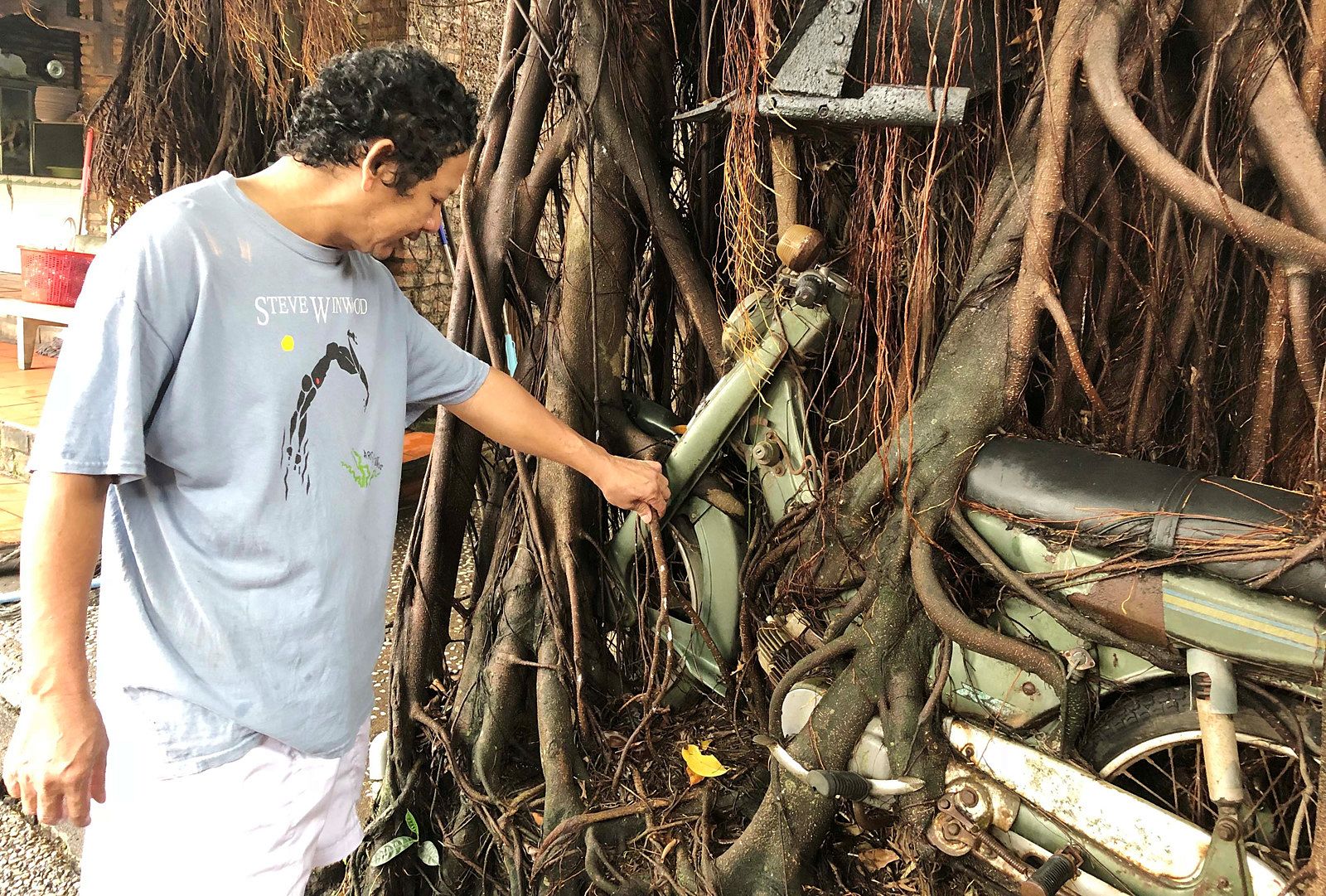 Ho Minh Tam, better known by his nickname Tam Chi, has been making a living in the local community for almost three decades since the land was still part of the wilderness. According to Tam, the origin story behind the ficus-bike is less sinister than it looks like.
He got married at 21 and started rearing ducks on the vast fields of Tuong Binh Hiep, Binh Duong. The birds were healthy and the couple started selling prepared duck meat to the local markets. Tam decided to open a restaurant selling duck porridge, which still operates in today's Binh Duong.
It was also around that time that Vietnam saw an increase in imported goods from Japan, including pre-assembled bikes. Enamored by the design, Tam shelled out a considerable sum of money to obtain a Yamaha 50cc, one of the first specimens of the model in Vietnam. It cost around 1,000 ducks at the time, Tam shared.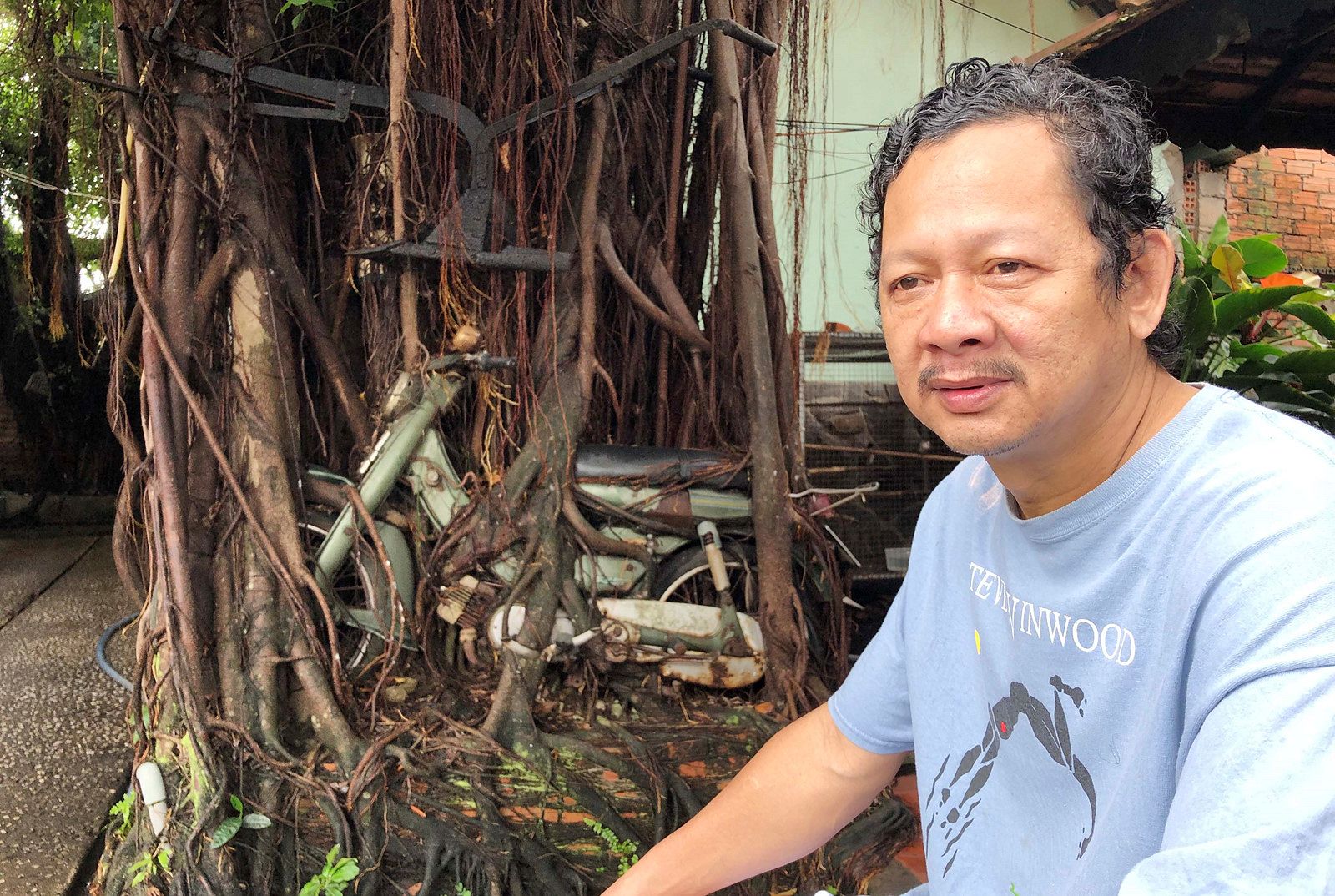 After a few years of usage, the family purchased more and better motorbike models. The Yamaha fell into neglect next to the ficus tree, which took over the bike gradually with its powerful handing roots.
Flash forward to today, the ficus-bike duo has turned into something of a local "celebrity," a must-visit site for tourists on the trail to the artisan village. Tam added that many visitors also expressed interests in his ficus tree, with one offering him VND100 million to relocate both the tree and the bike to their homestead. The man, however, refused every time.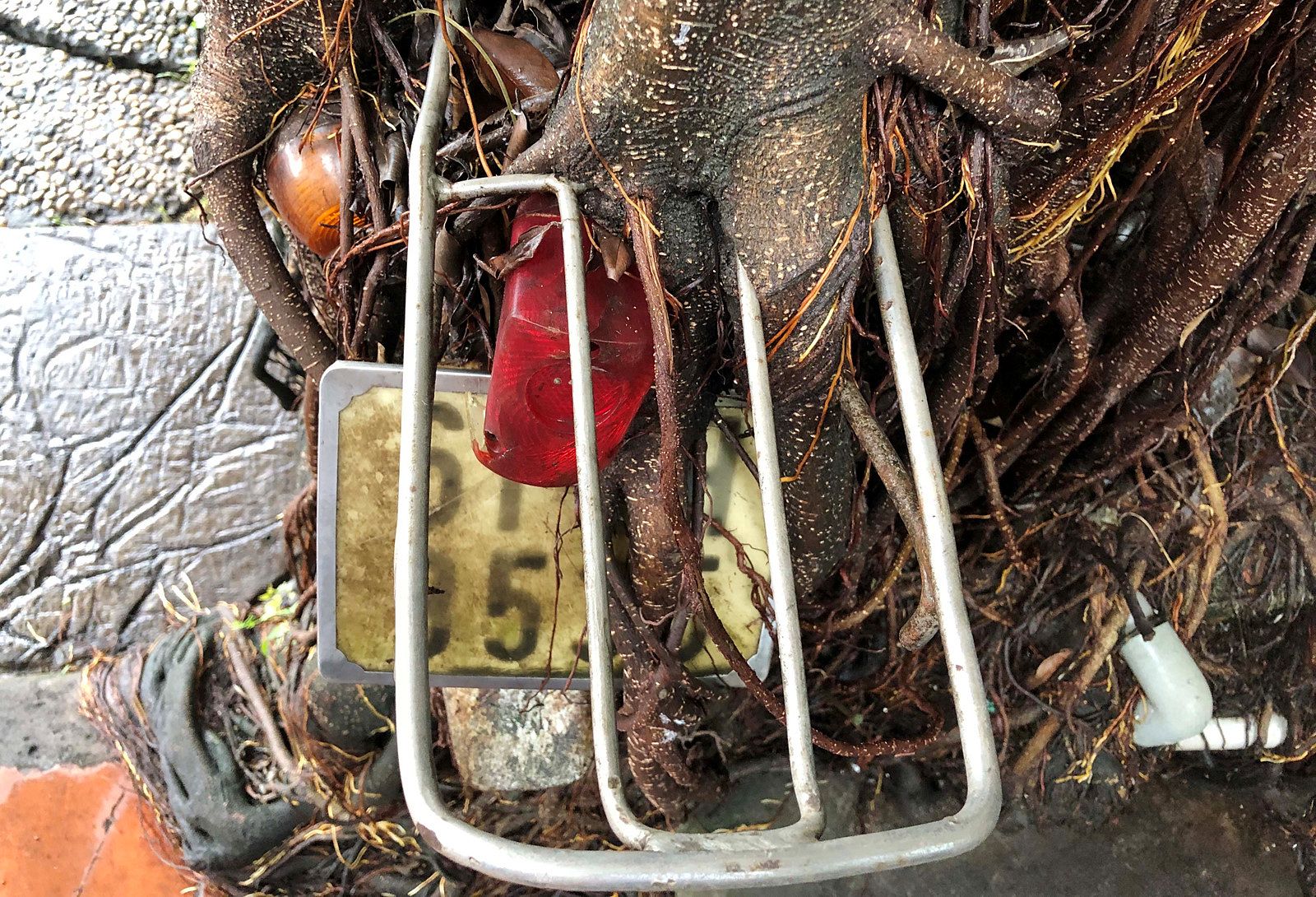 "I have a fondness for antiques, especially those that have a connection with my memory. This was the first bike I've ever bought in my life; of course I won't sell it no matter how big the offer is," Tam told Tuoi Tre Doi Song.
He added that the sentiment is not only reserved for the Yamaha bike, but also other possessions he's accrued over time.
"I also have an old truck, which was bought to deliver ducks. Now it sits unused, but I won't sell it," he said. "Although I've quit rearing ducks to be a full-time duck restauranteur, the success I have today was because of that truck, so I don't want to sell."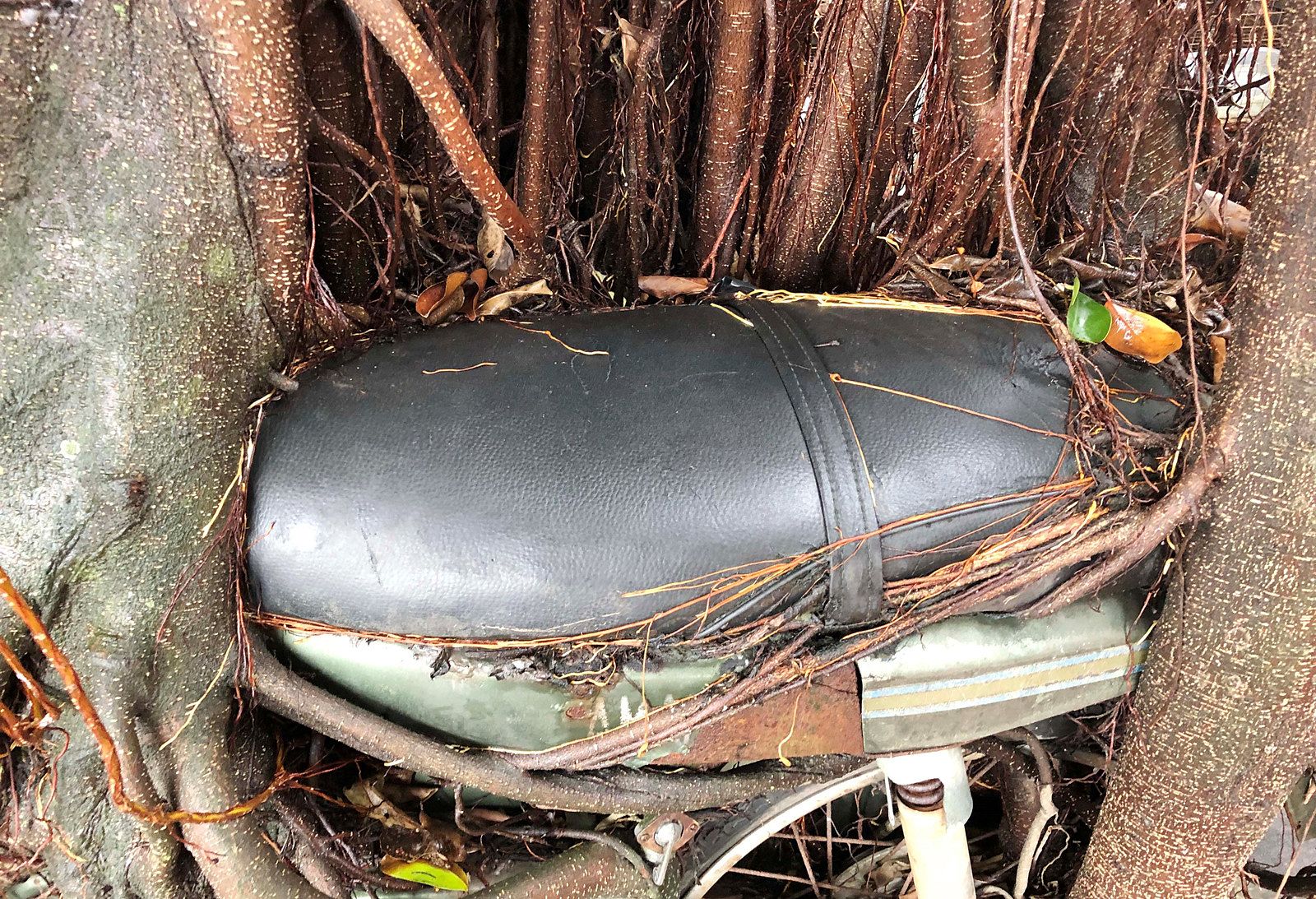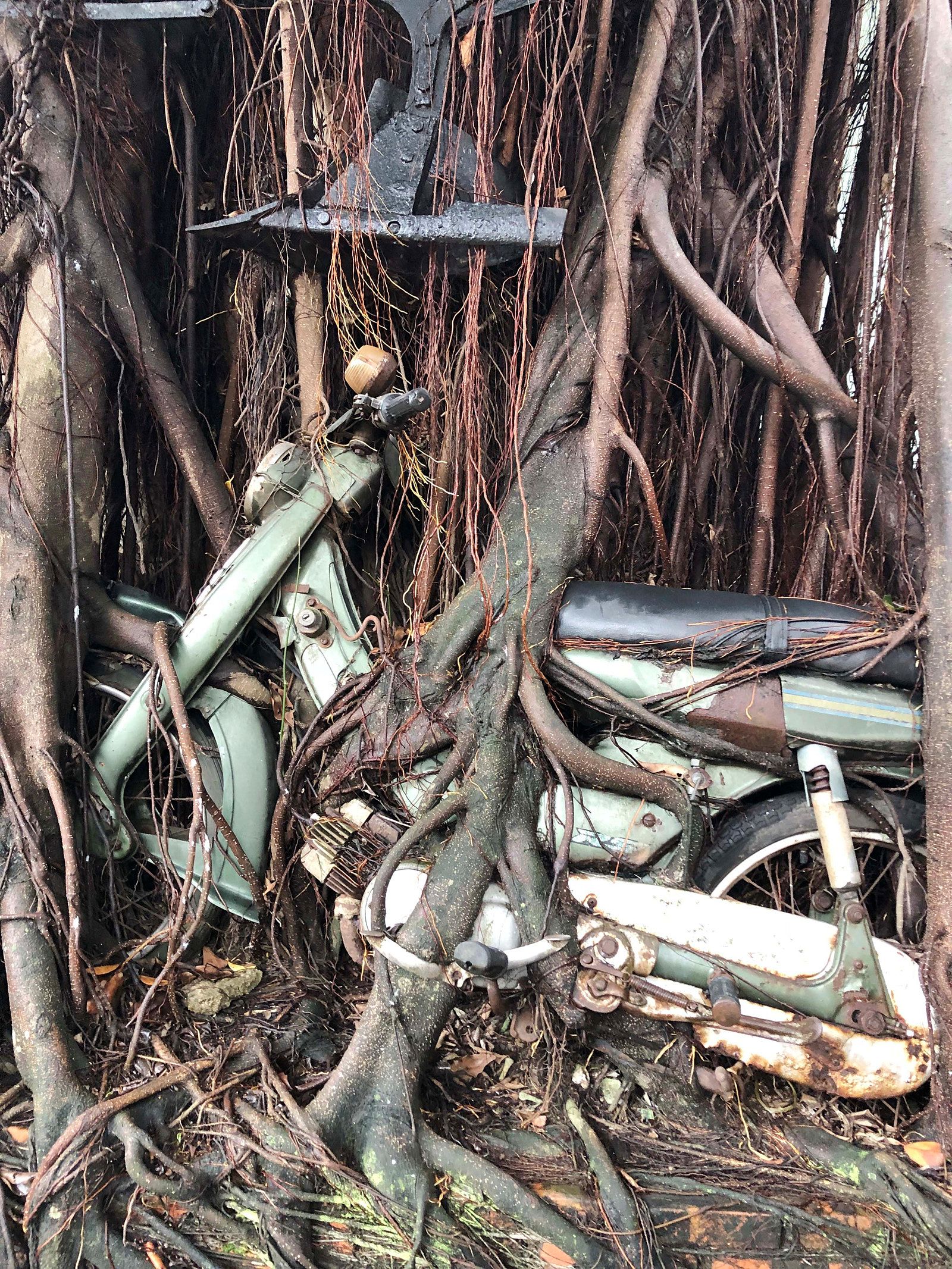 [Photos by Do Truong via Thanh Nien]
---

Related Articles:
---