Going from central District 1 into Binh Thanh in northern Saigon, you might have spotted the compound before: a spacious tree-lined temple flanked by four streets just a stone's throw away from Ba Chieu Market. Binh Thanh residents call it by the colloquial nickname Lang Ong Ba Chieu, or just Lang Ong.
Many might mistake the historic structure for a Buddhist pagoda, but the complex is actually a temple and tomb of the late Le Van Duyet, a high-ranking mandarin of the Nguyen Dynasty. Another common misconception is that the building belongs to the Chieu family, due to its common namesake. However, this name is actually thanks to the temple's proximity to the much-more-recognizable Ba Chieu Market. The real name of the tomb is Thuong Cong Mieu, as shown in the Chinese characters on its entrance.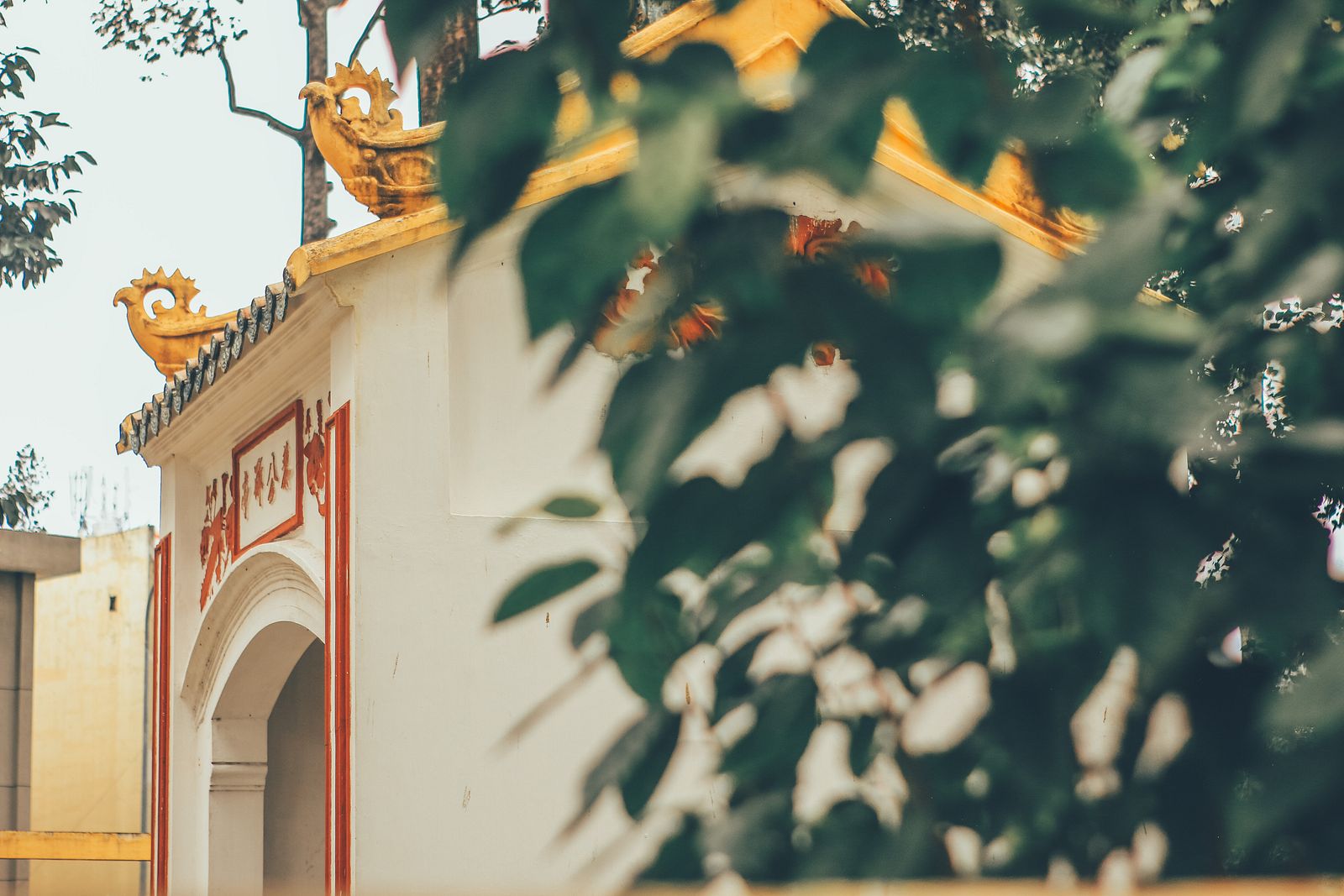 If you've never set foot inside the premise, then this photo collection, taken by local student and photographer Nguyen Hoang Ky Anh, will provide a great virtual tour to those interested in ancient Vietnamese architecture and cultural artifacts.
What started out as a casual Saturday stroll around the neighborhood for street photography turned into a detailed visual account of Lang Ong, according to Ky Anh. He's currently a senior at the Ho Chi Minh City University of Architecture, and previously did a group project on Lang Ong and old Vietnamese architecture for a class.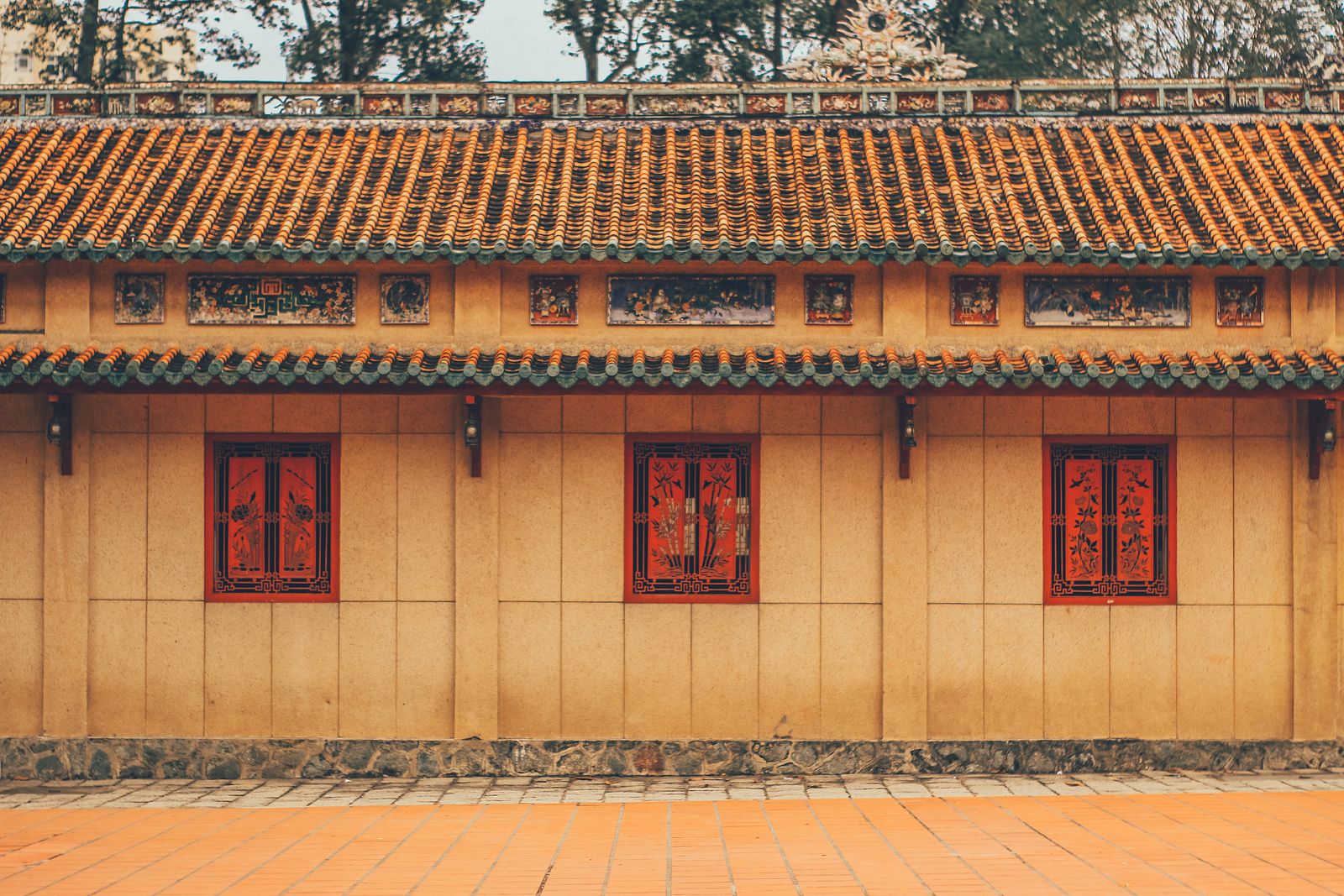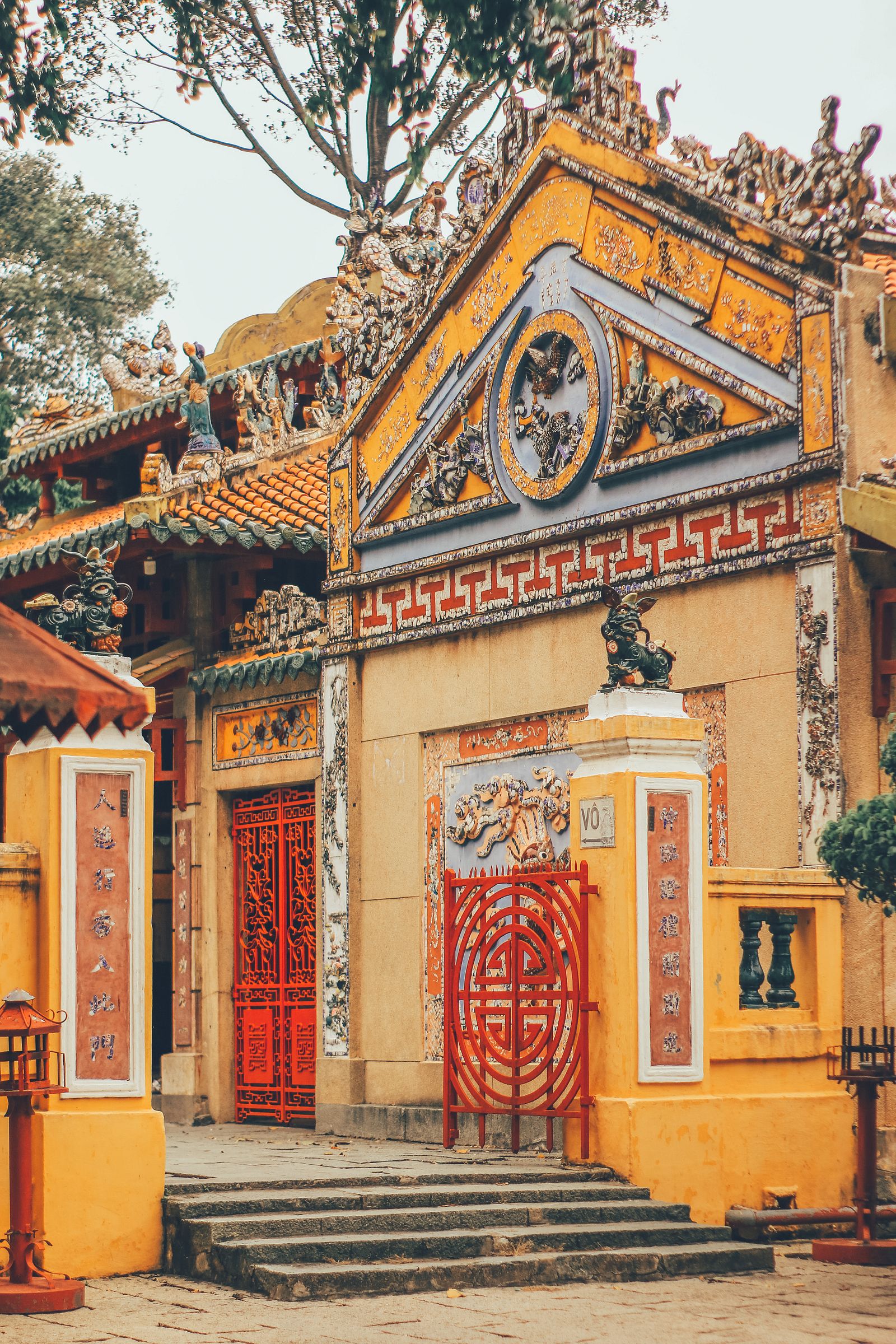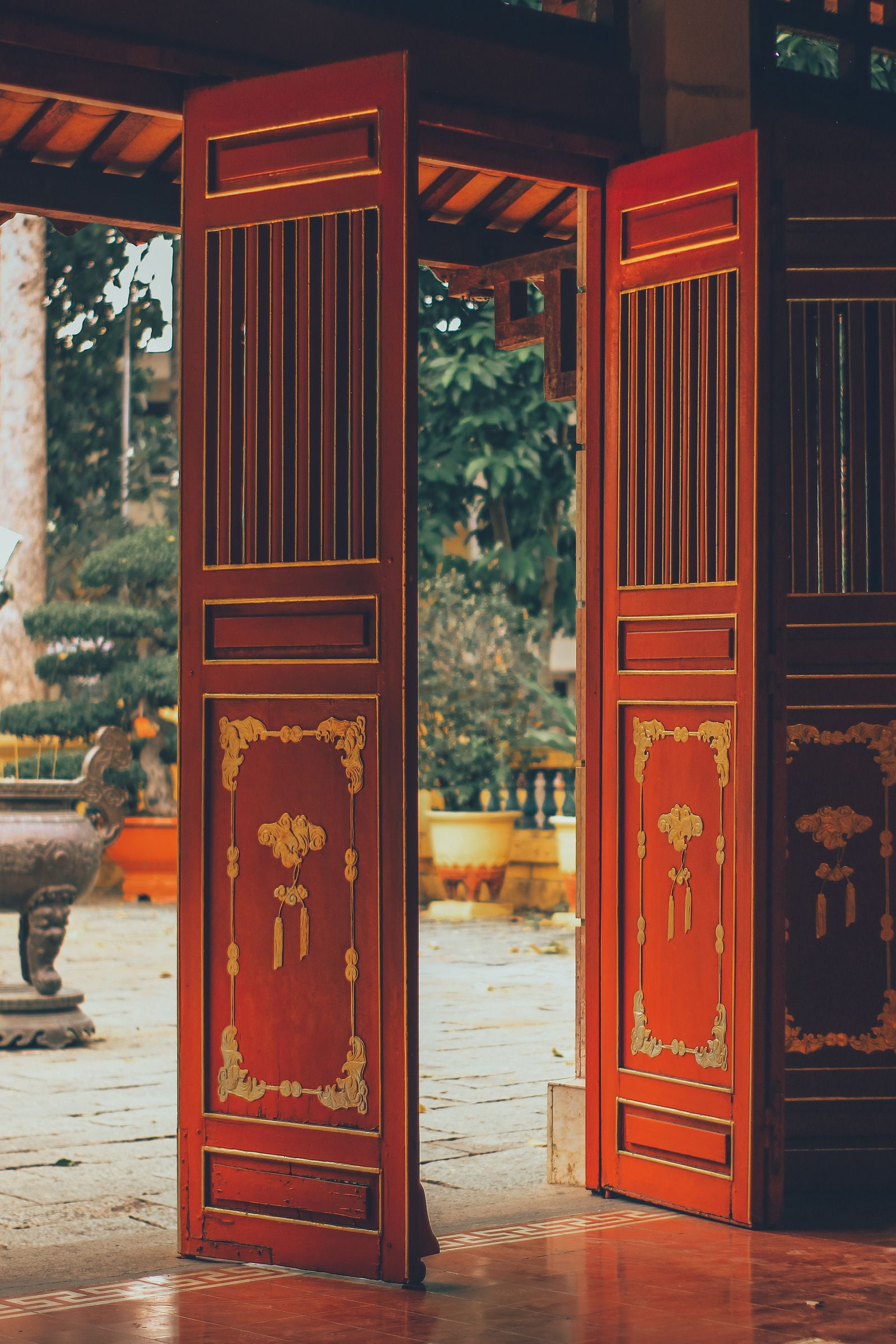 "For my second visit, I had more emotional connection as I went alone and therefore had more time to observe and analyze my camera angles to best bring out the details of the architecture," Ky Anh told Saigoneer via email.
The temple is a based on a lot spanning 18,501 square meters, surrounded by decades-old banyan trees and elaborate walls. There are also four entrances facing four streets, paved paths and park benches for passersby. The tombs of Le Van Duyet and his wife, Do Thi Phan, are placed next to one another in two parallel cement domes.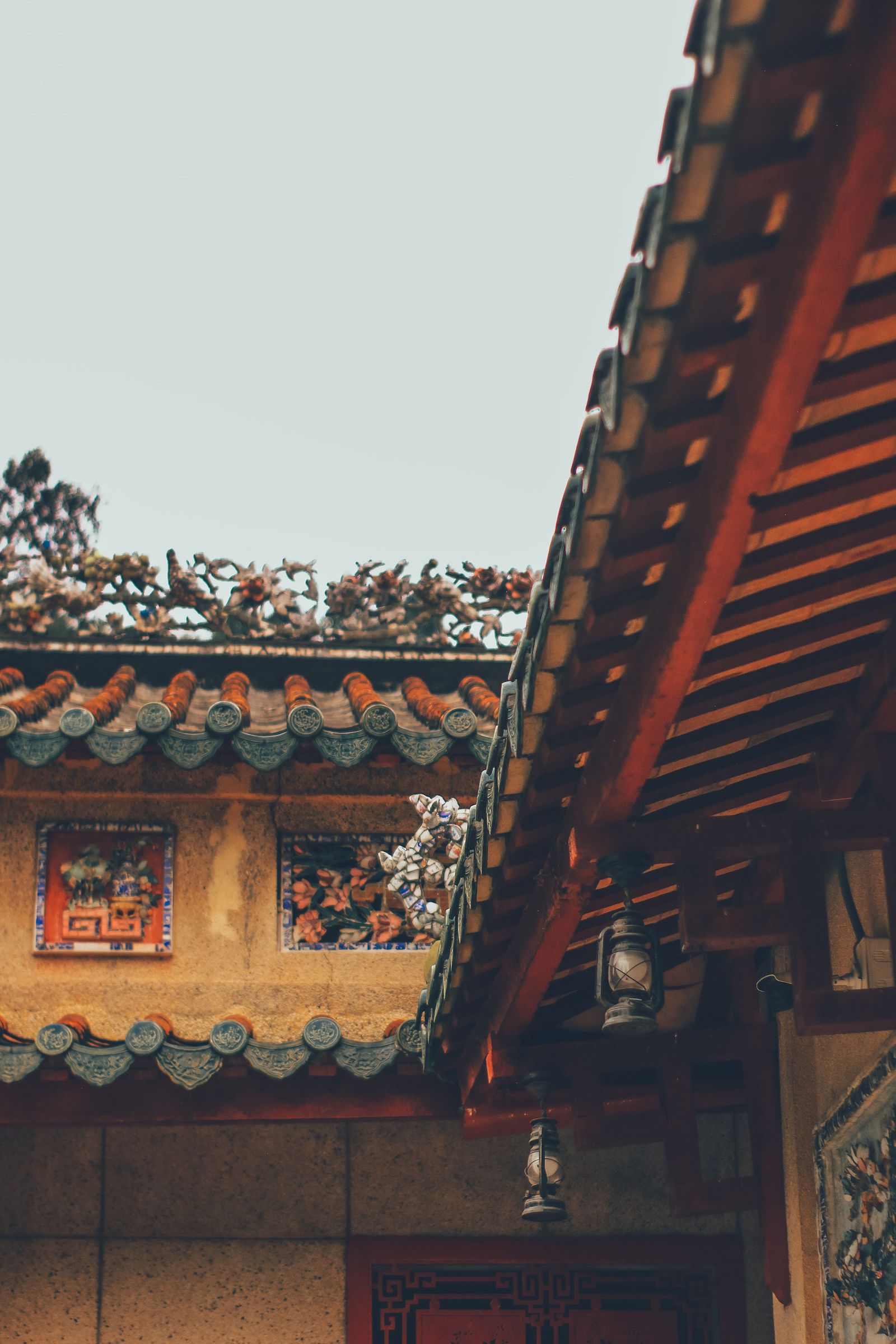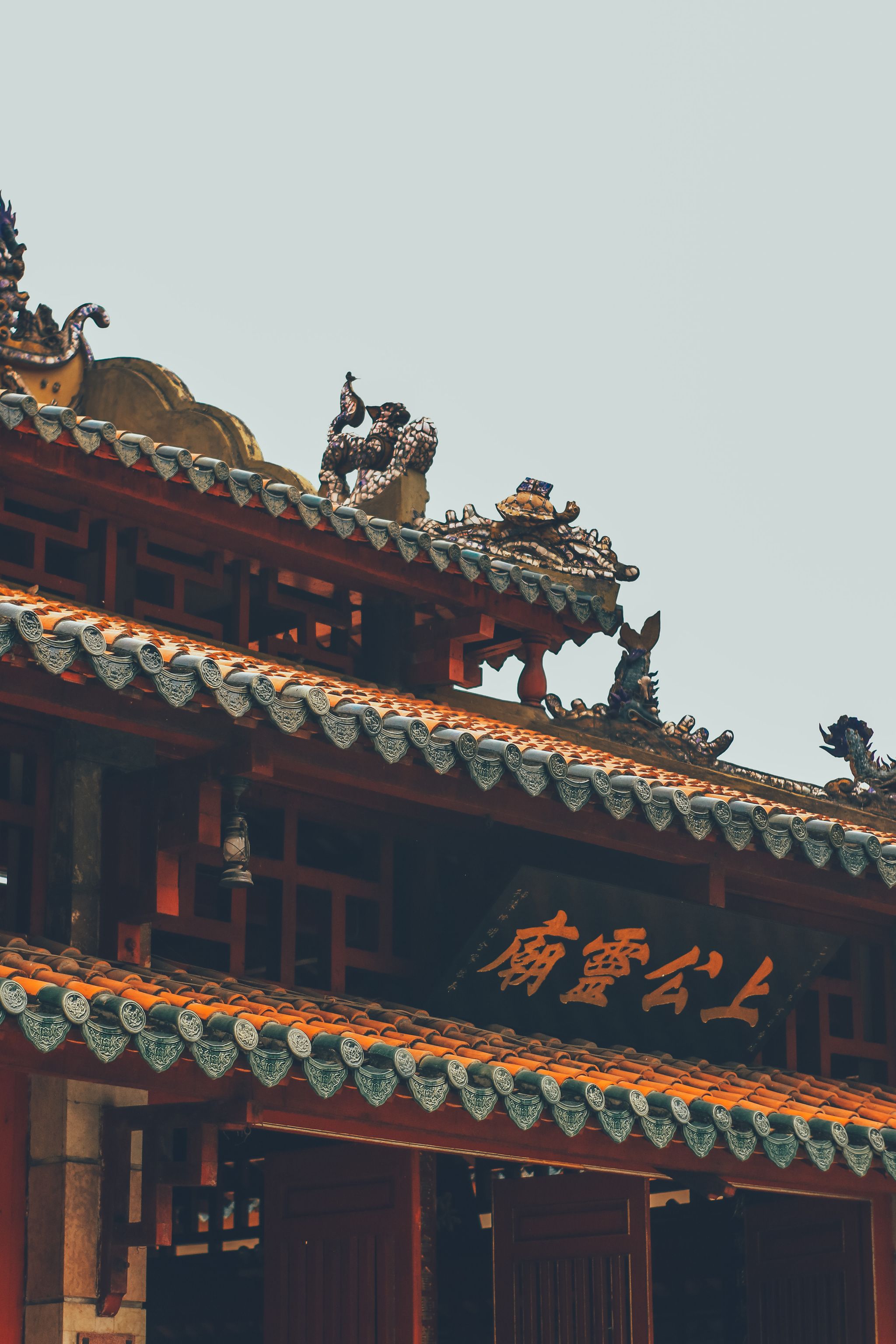 Apart from festive occasions like full moons when locals come to pay respect, the temple remains a rare center of tranquility in the district. With ample shade and benches, the compound becomes the perfect stop for pedestrians to rest during their daily errands.
"This peaceful place becomes the rest stop of many fates and life stories, such as the elders, lottery sellers, even the homeless," Ky Anh says. "They sit on the stone benches under the tree canopy; others banter, take a nap, do exercises, read a book or exchange a tune from old songs."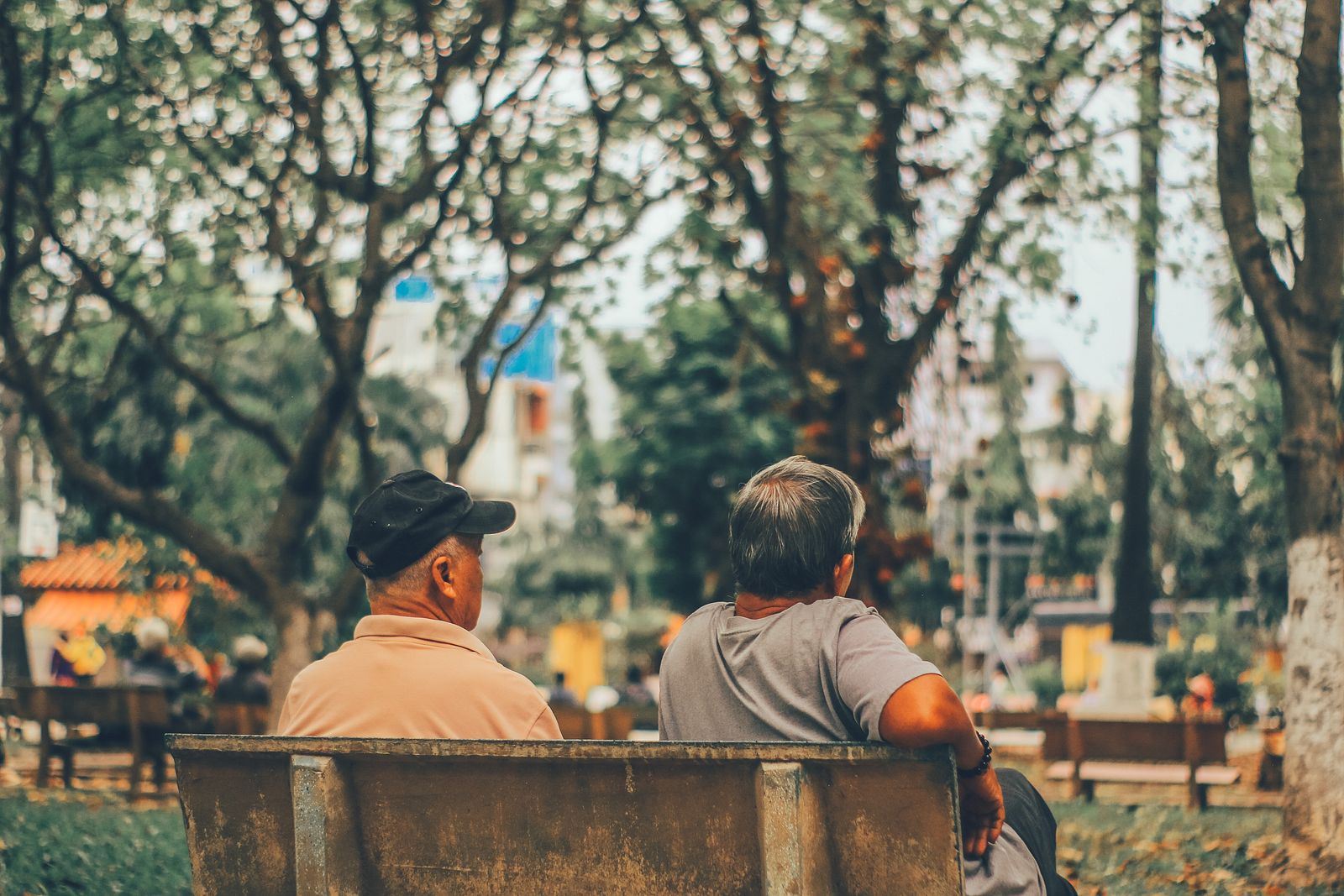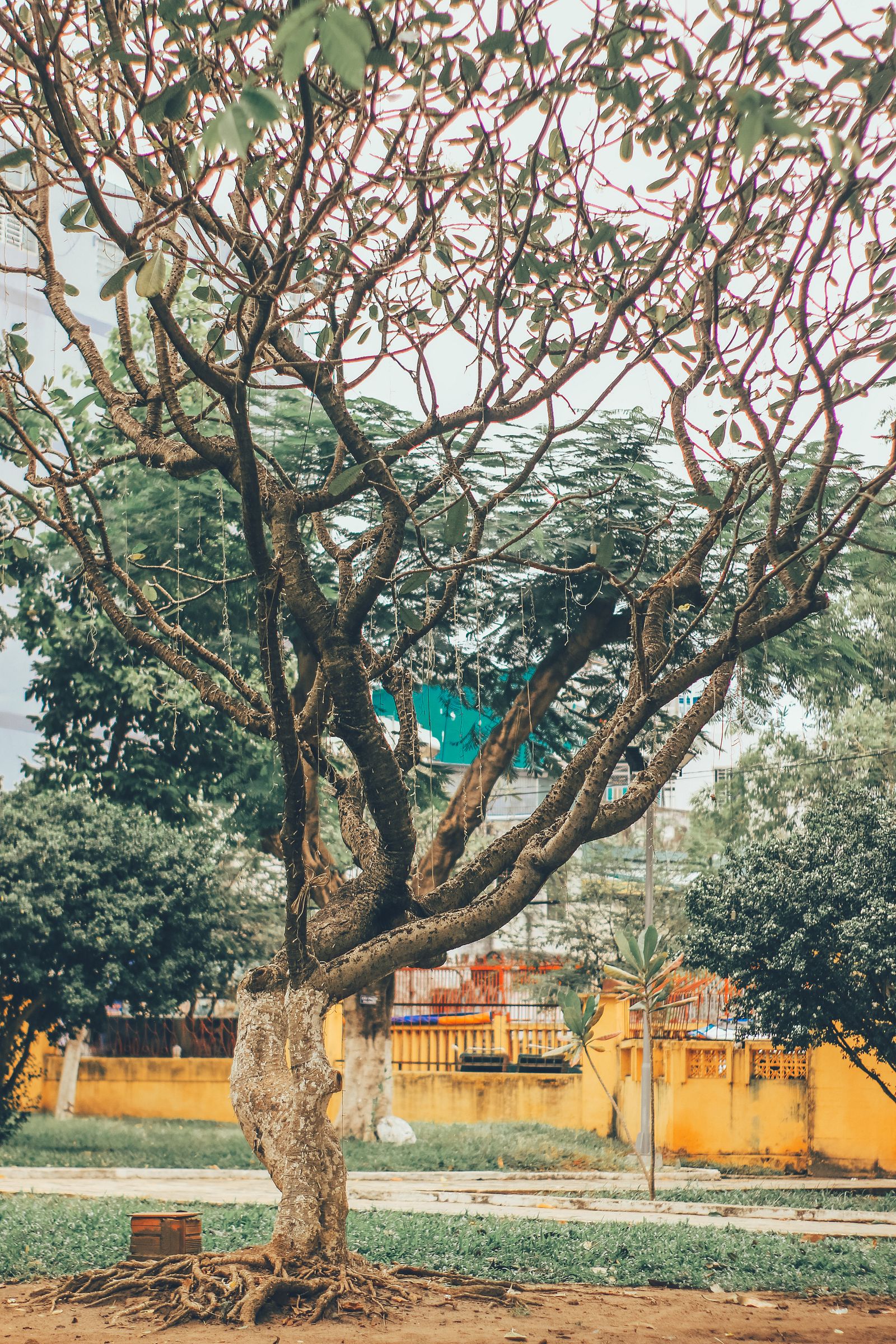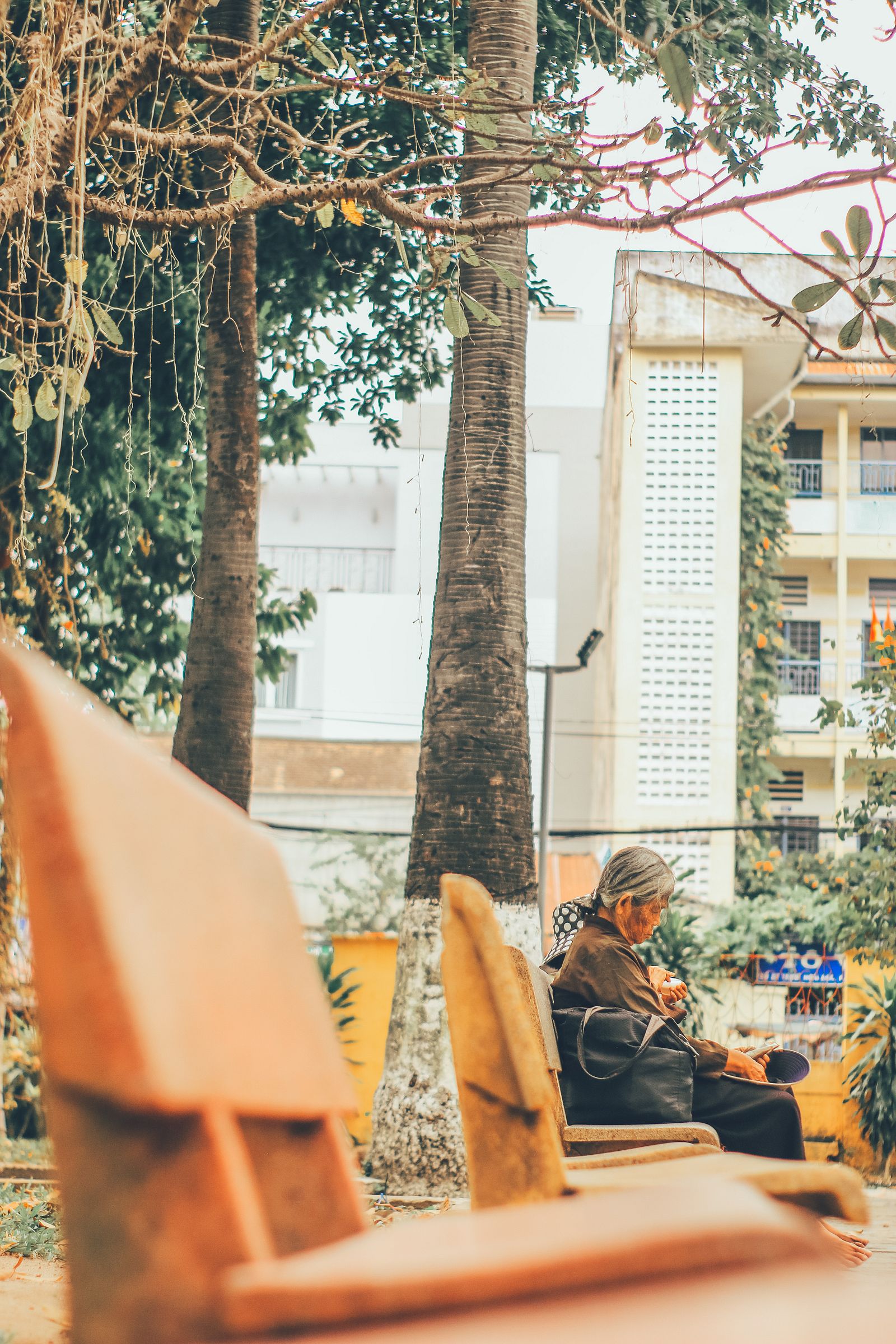 He also shares that apart from architecture, photography is another passion that he hopes to pursue after graduation. Have a look at Ky Anh's photos of Lang Ong Ba Chieu below: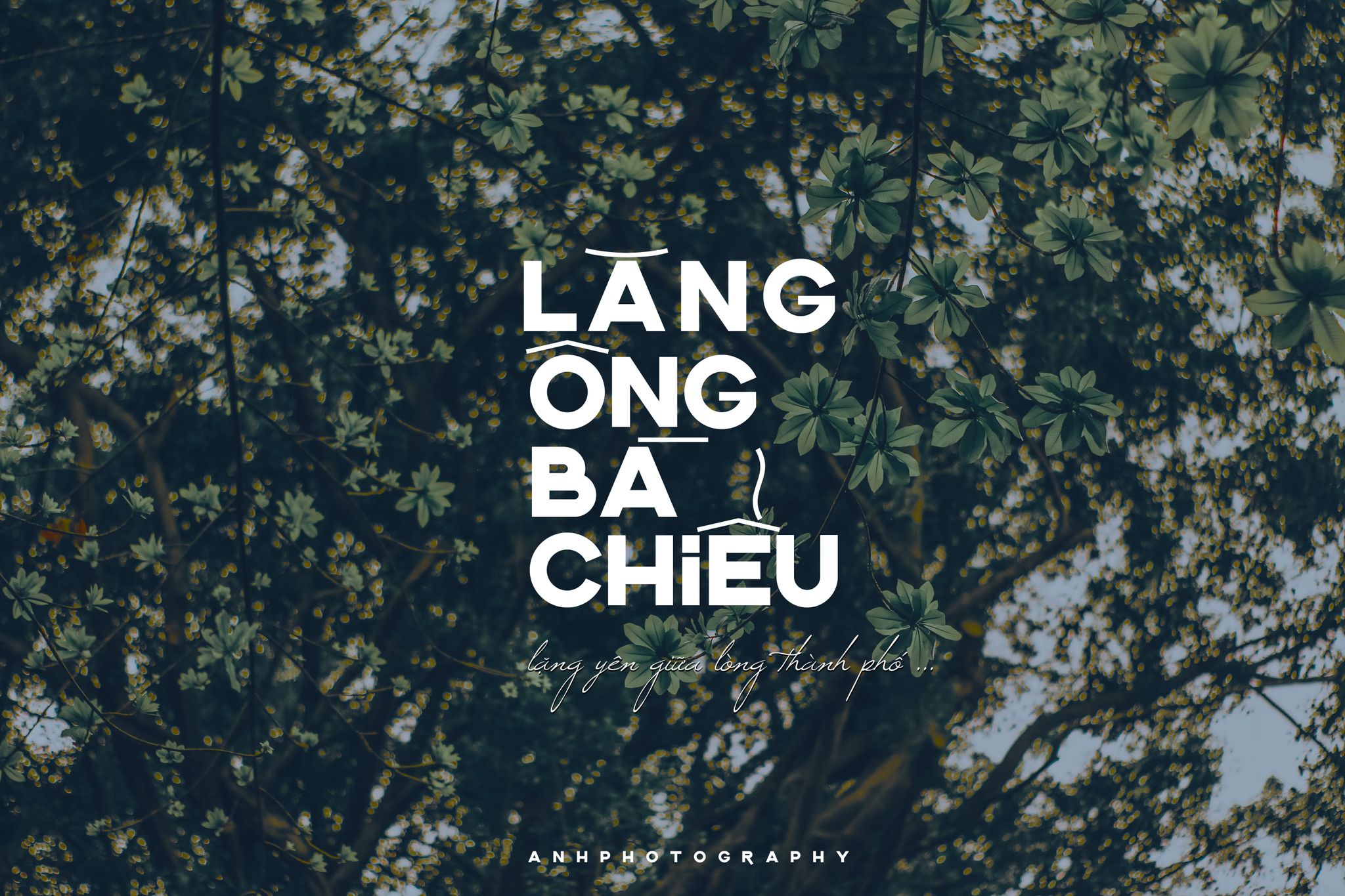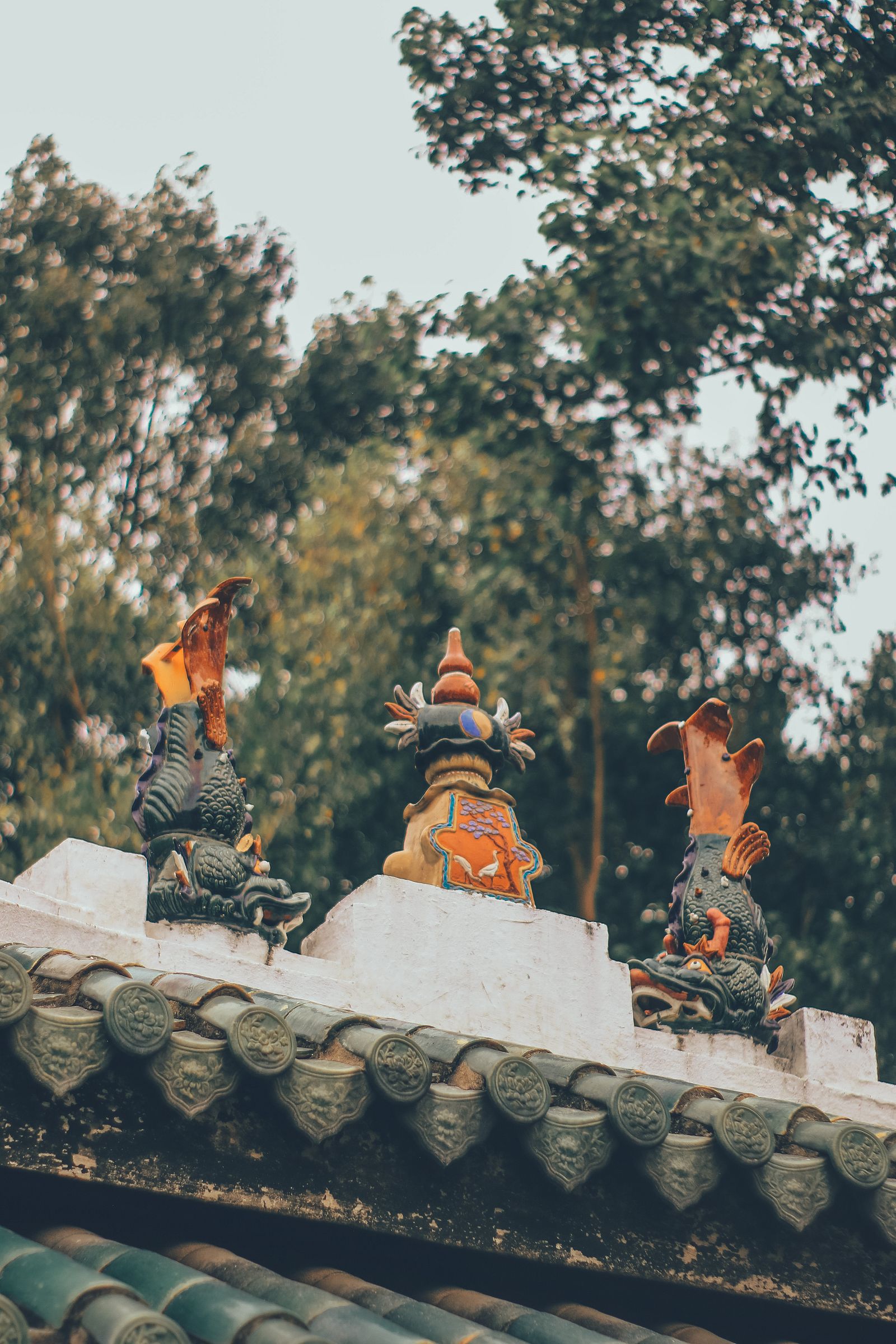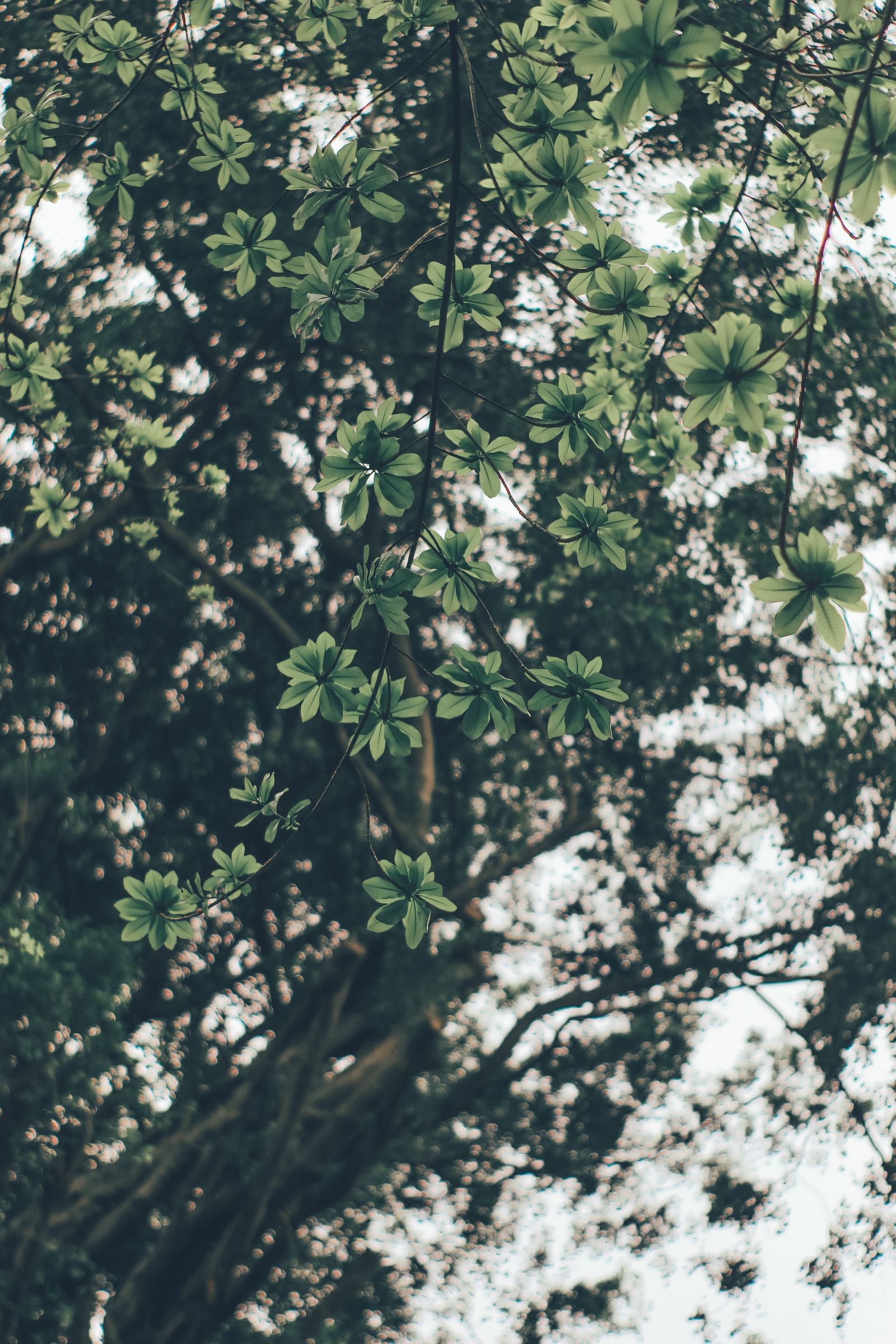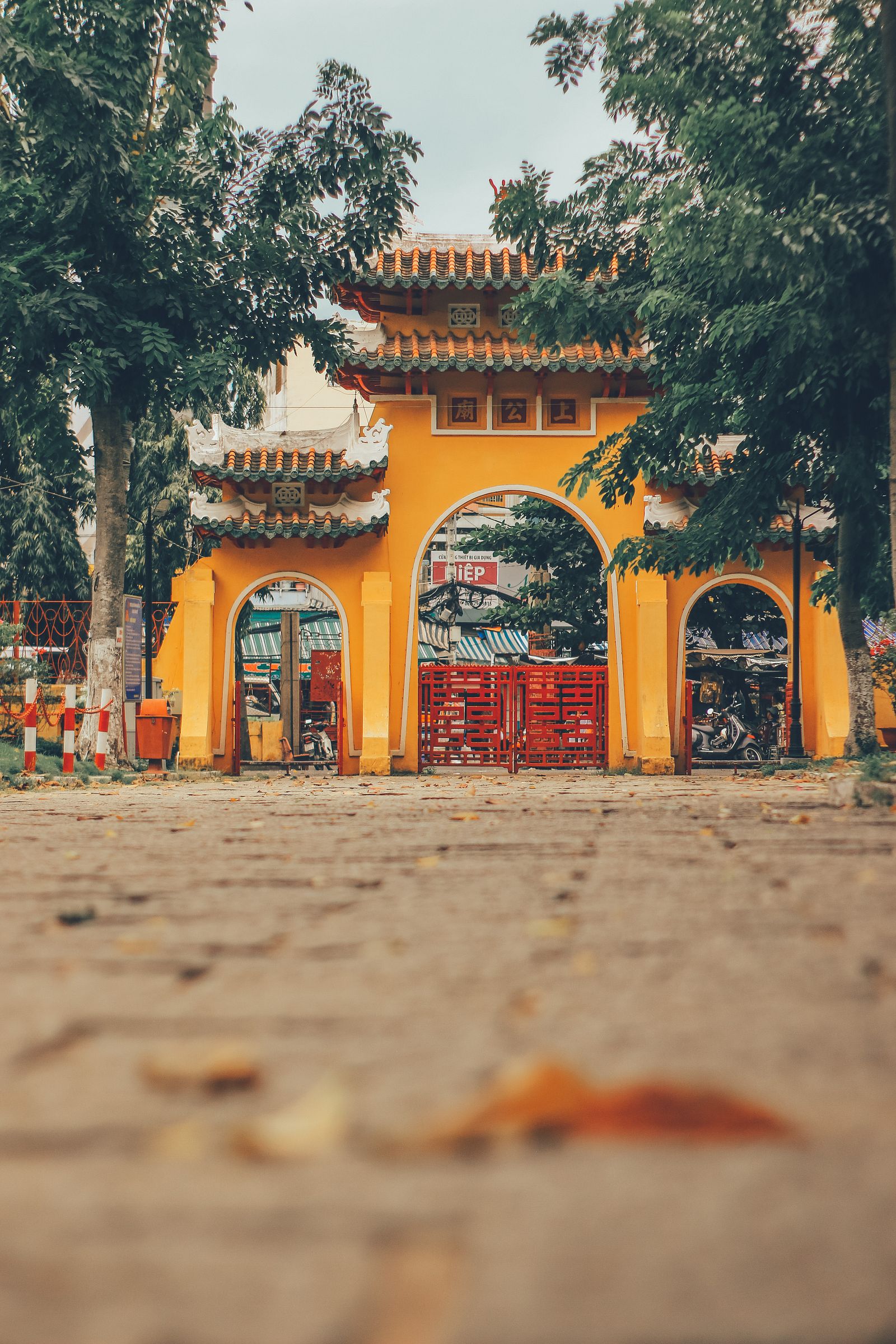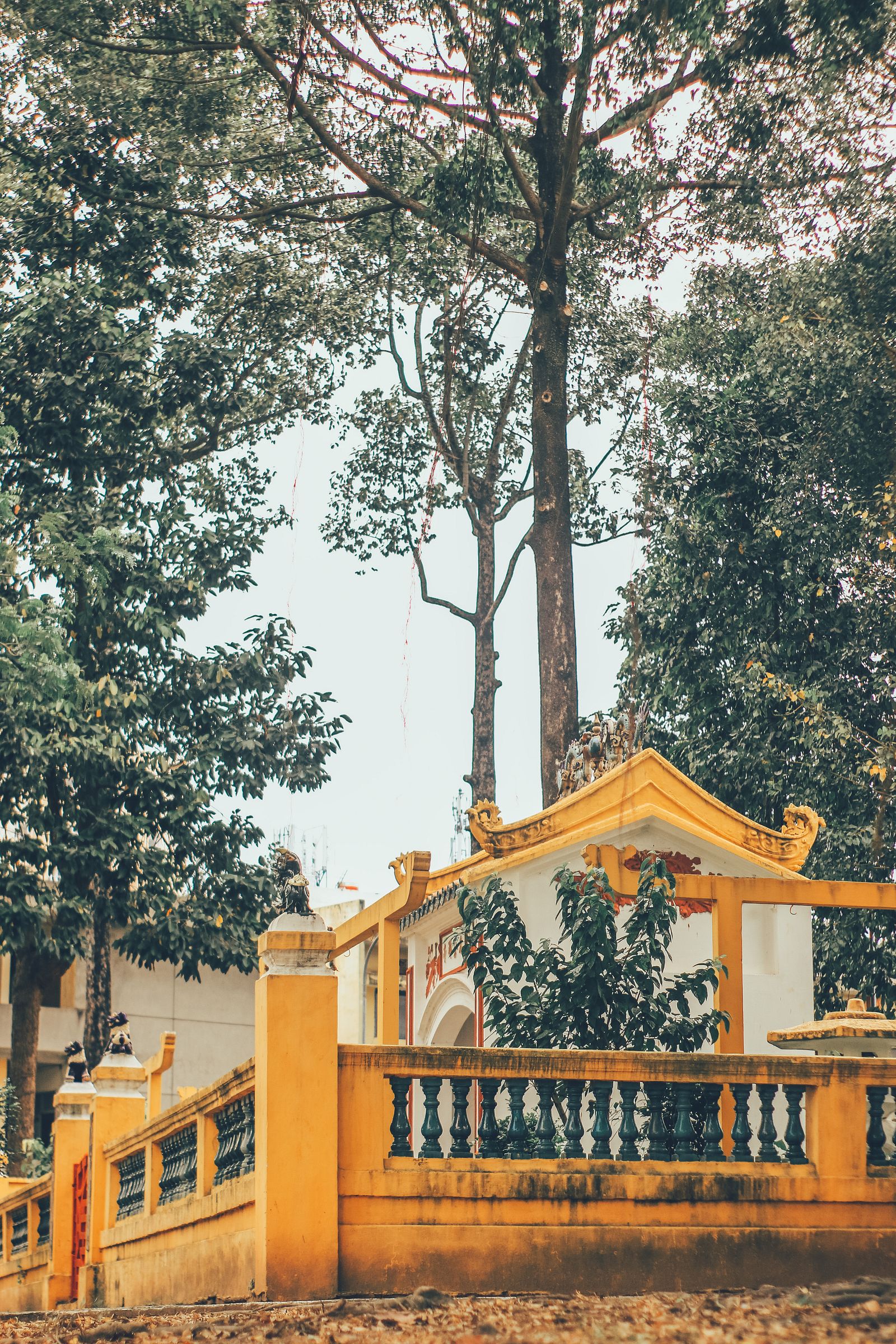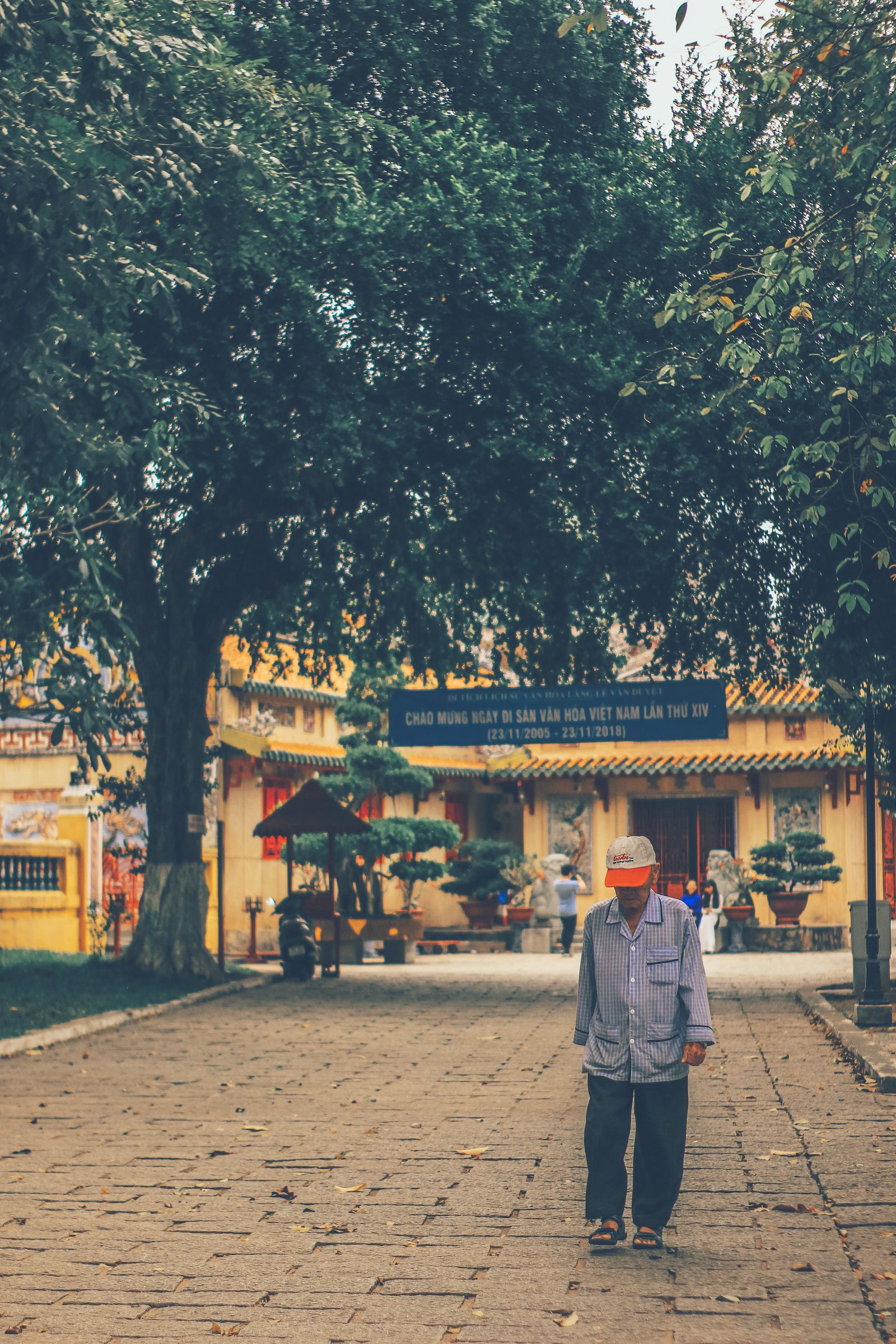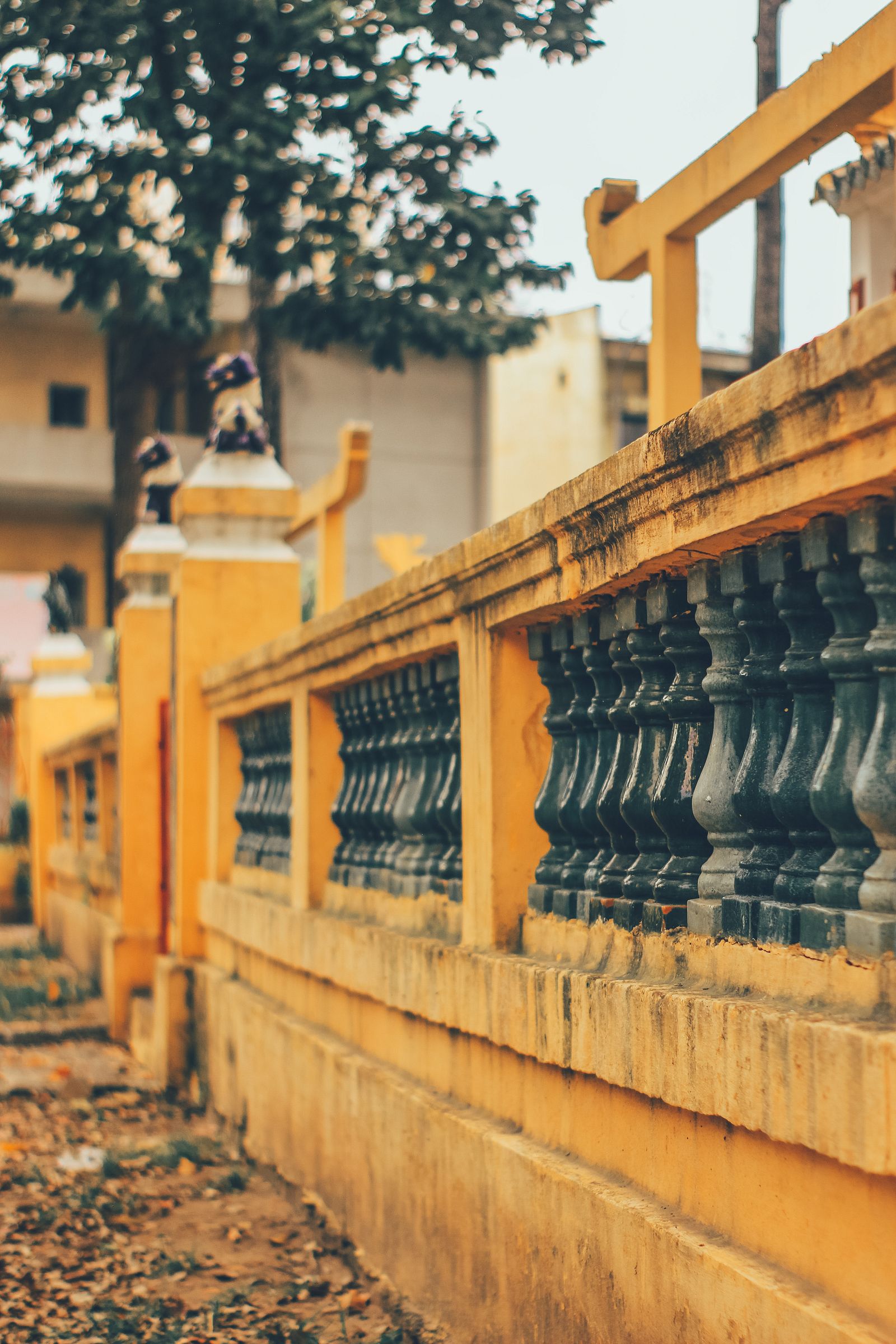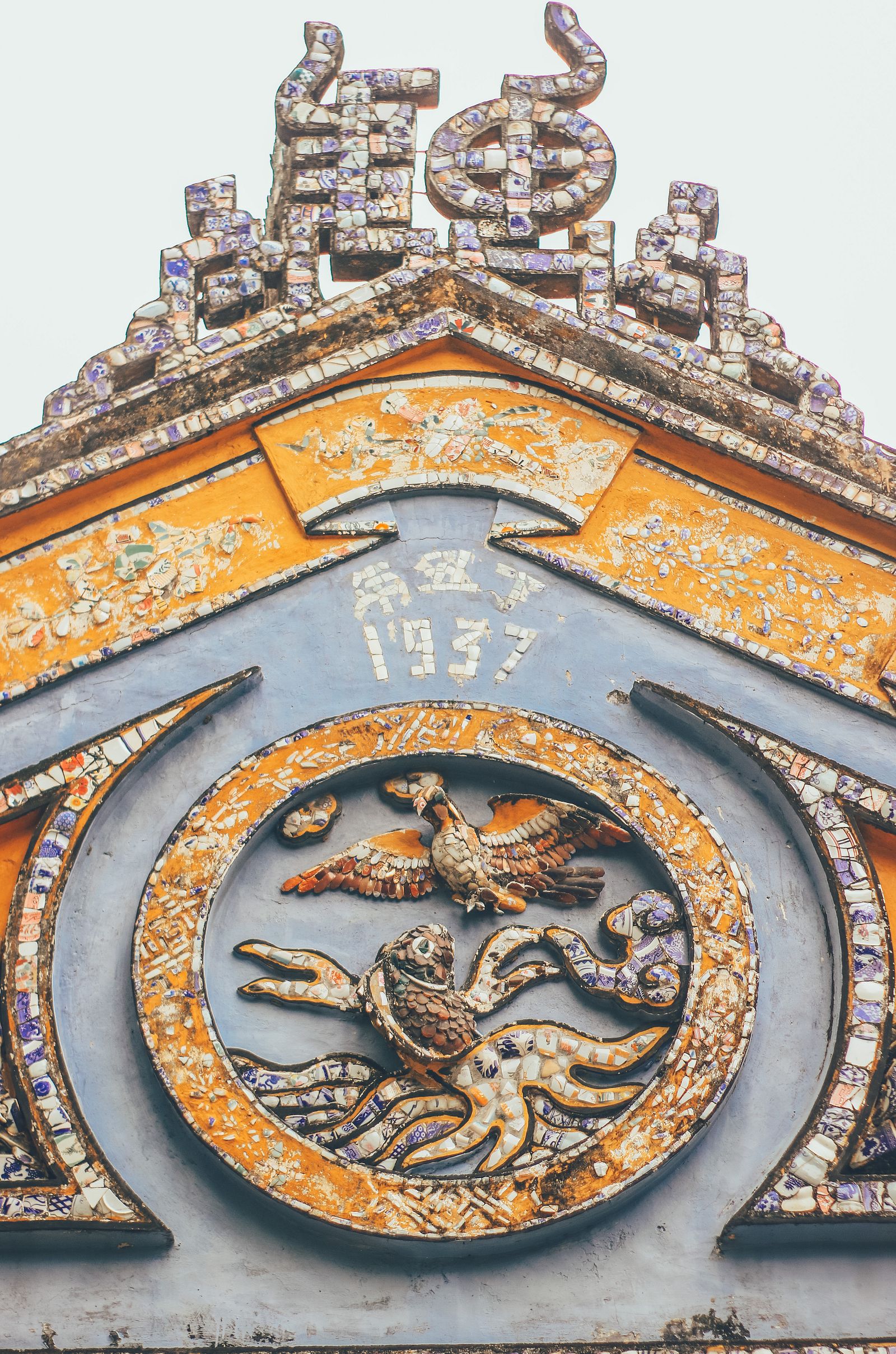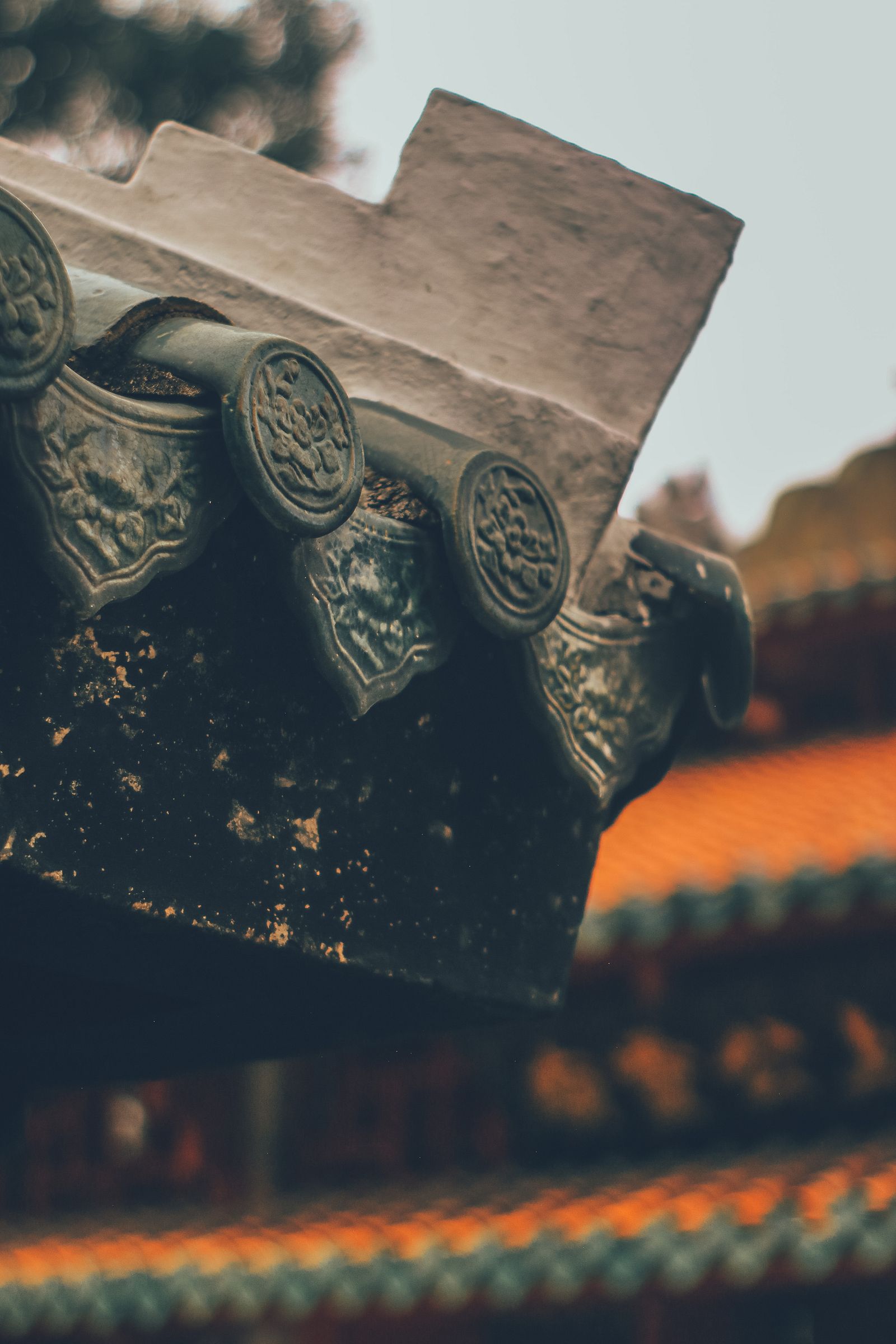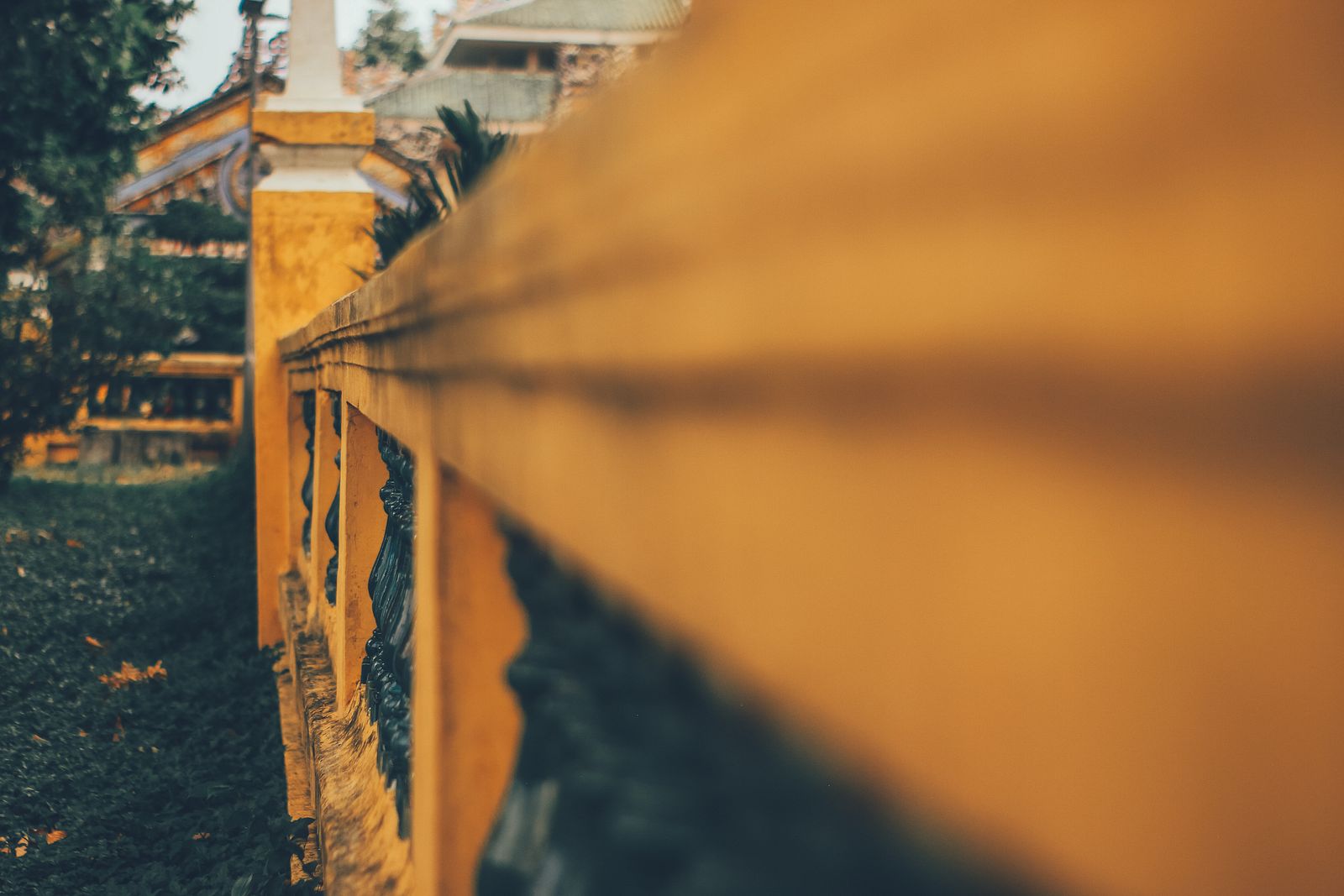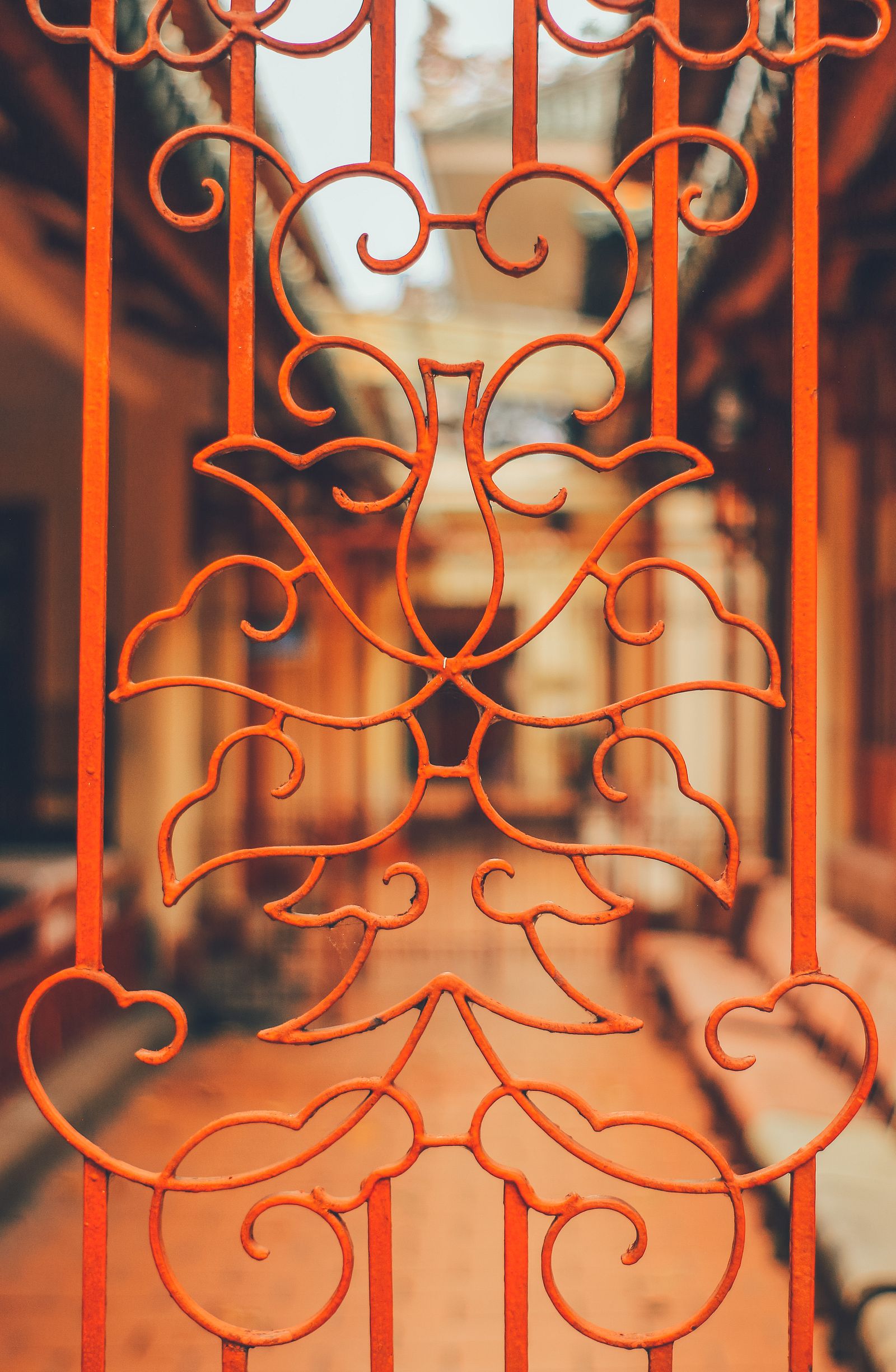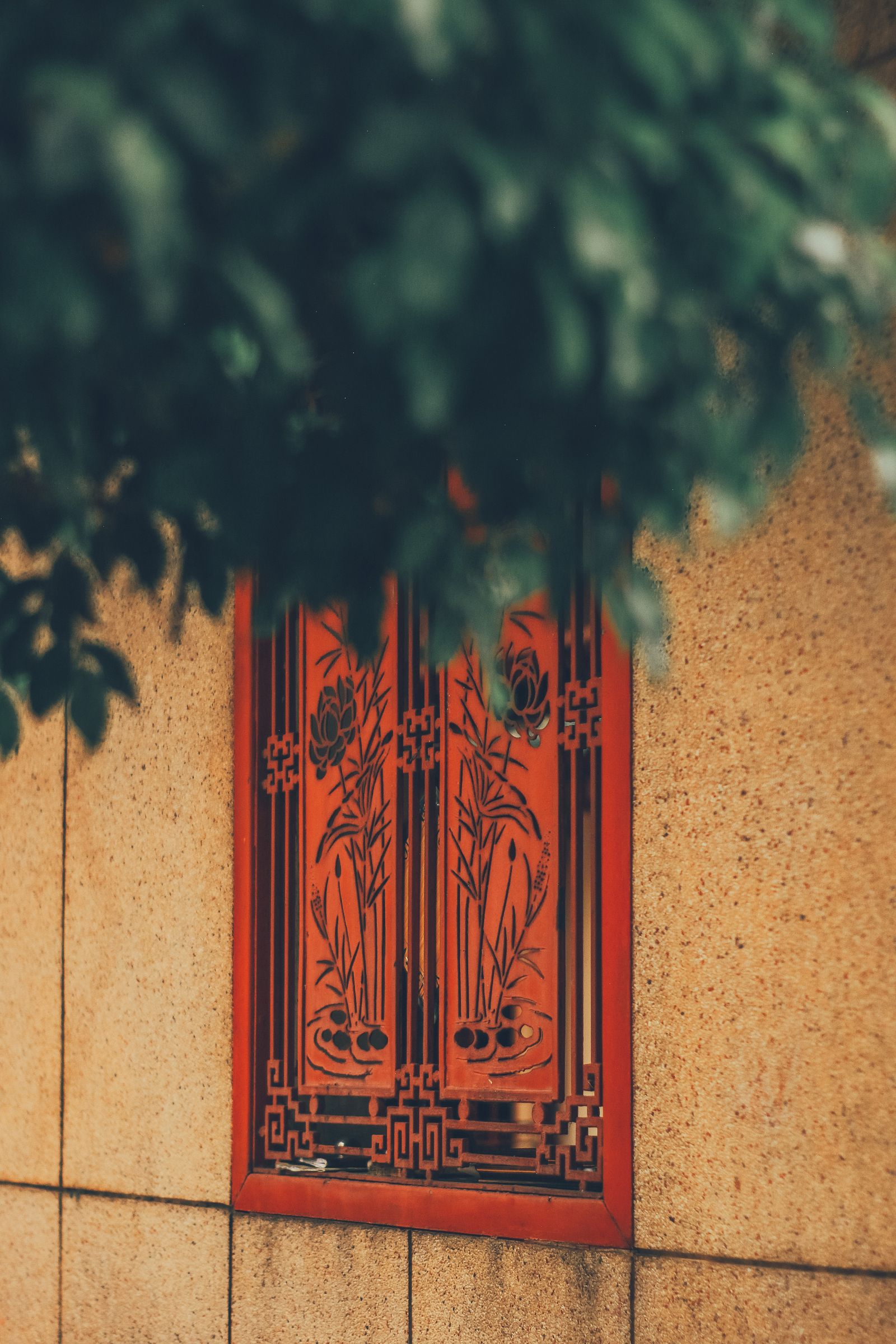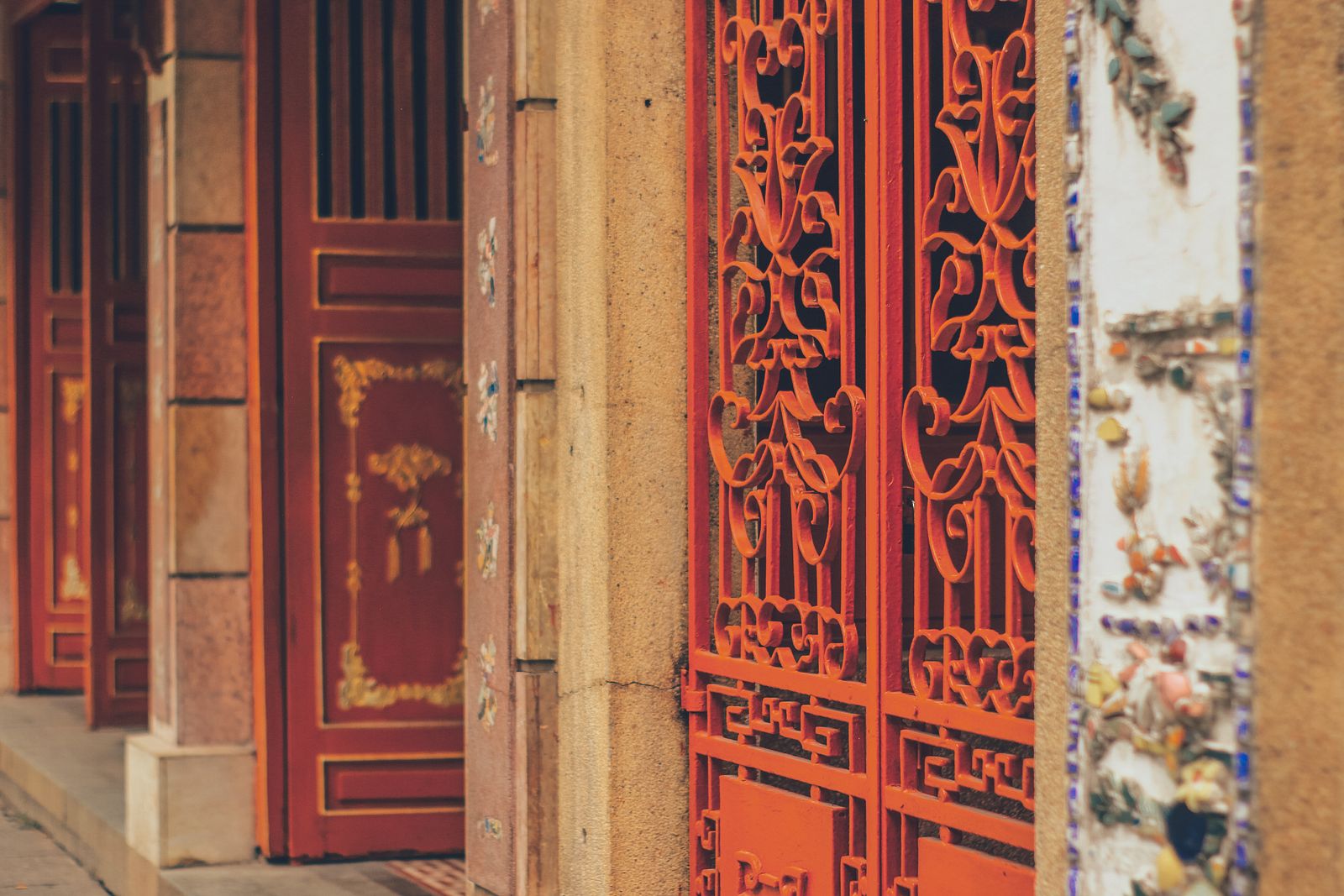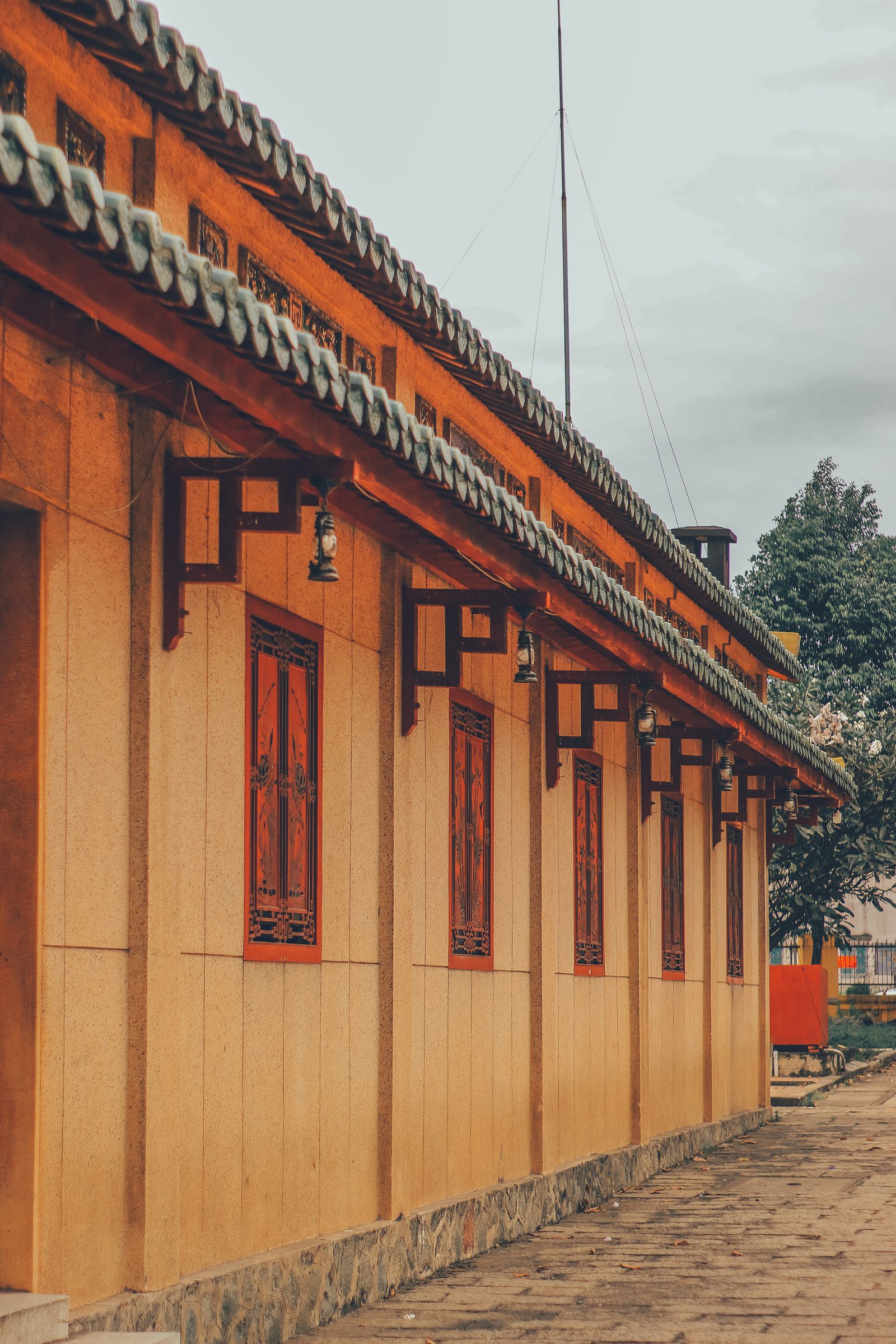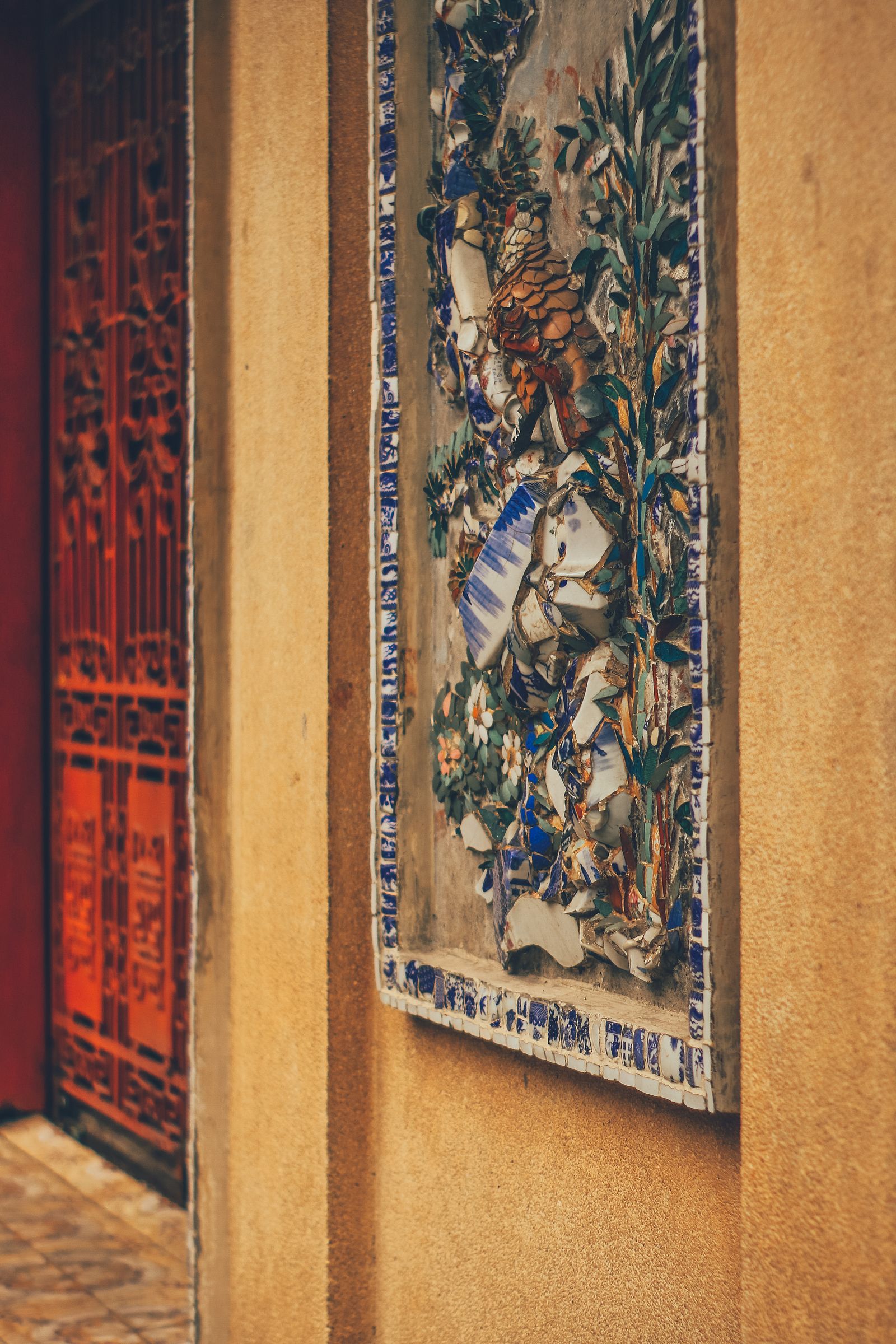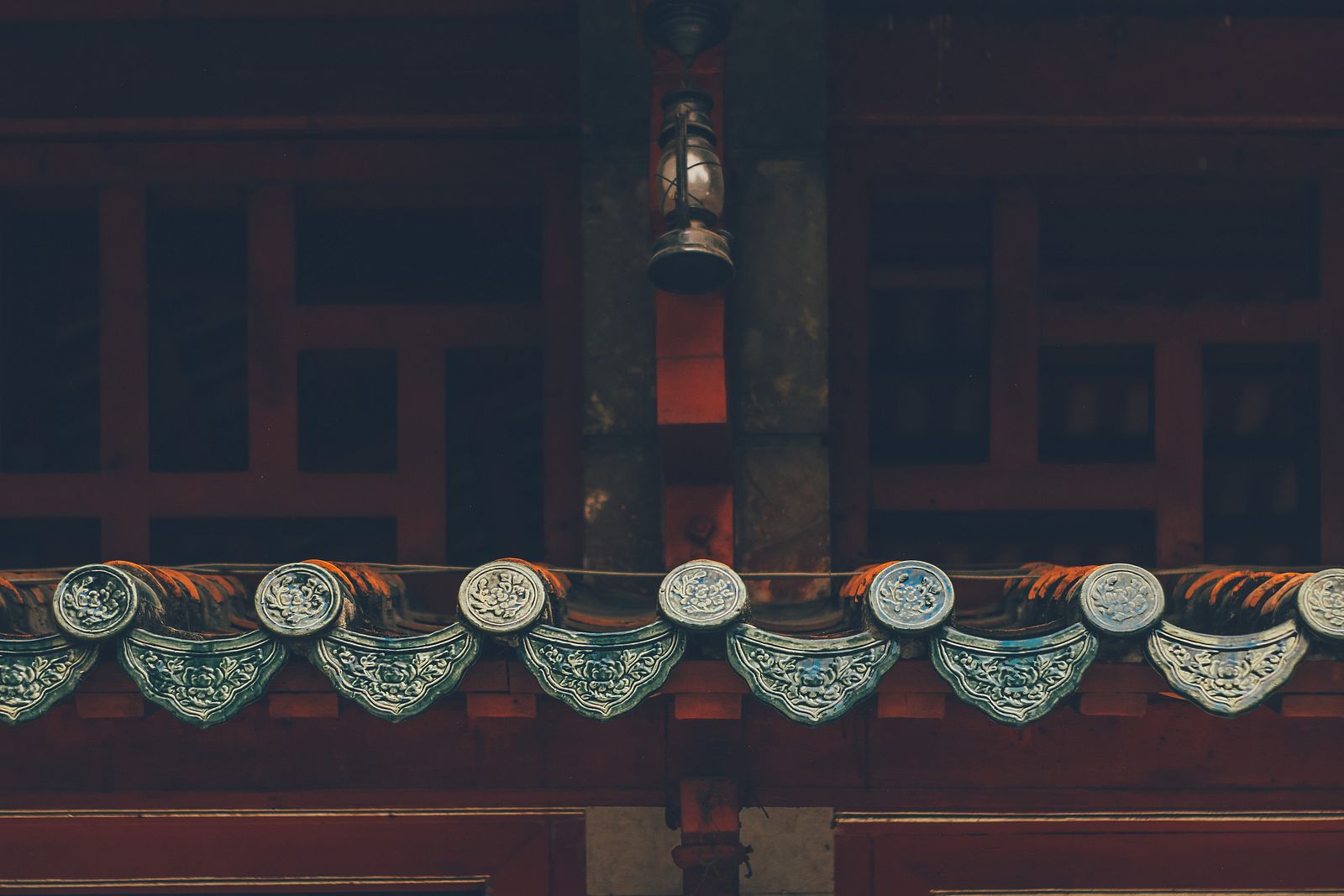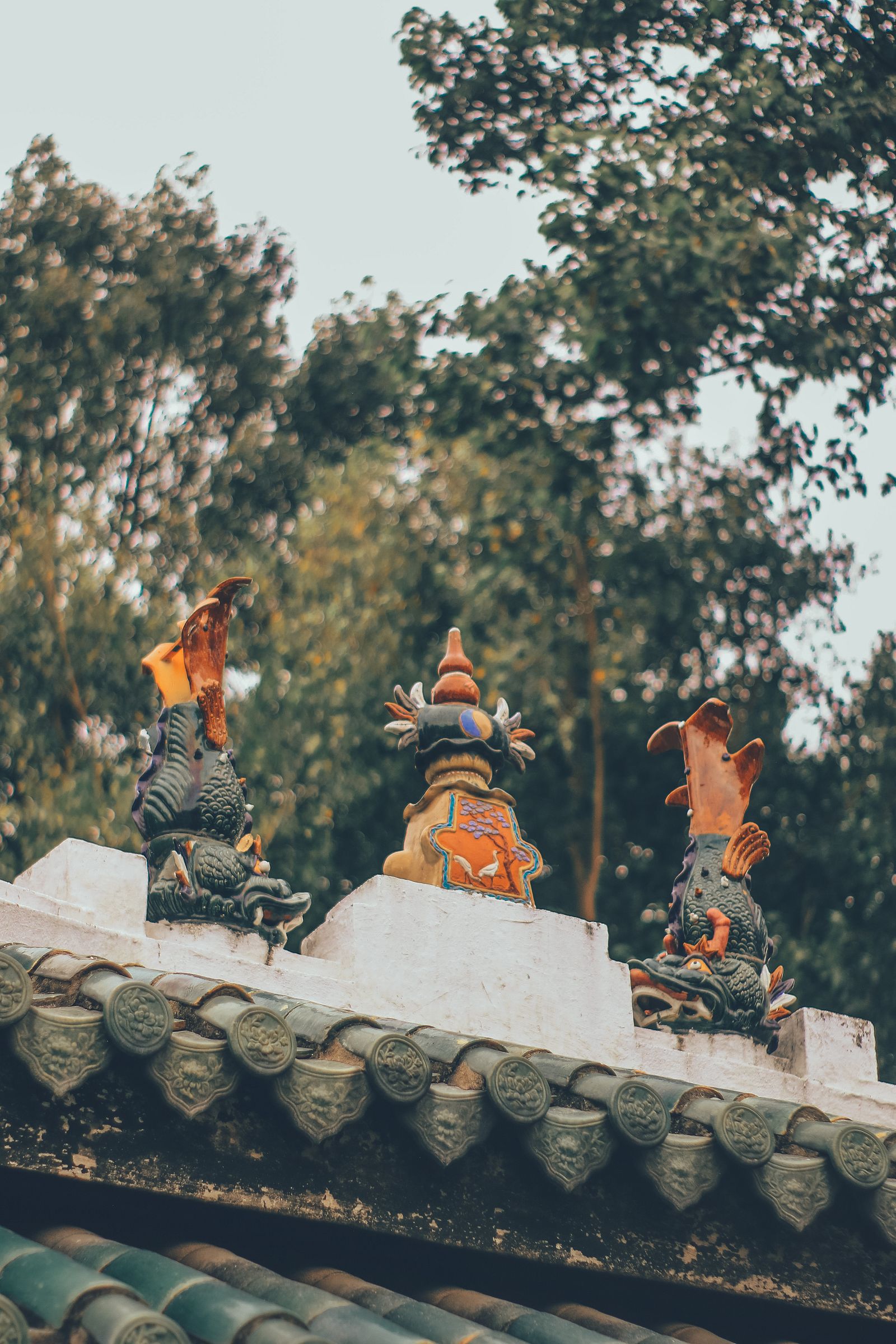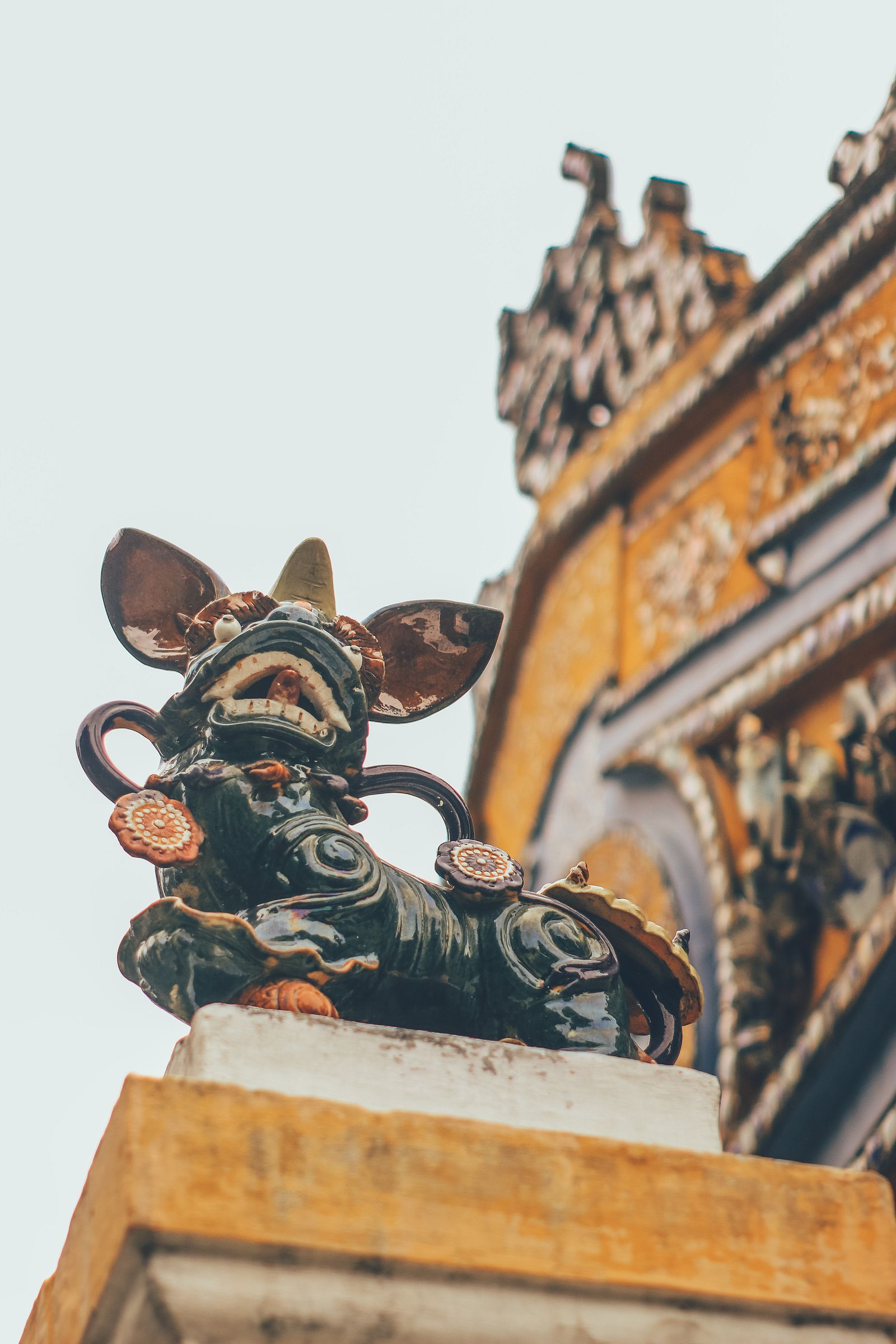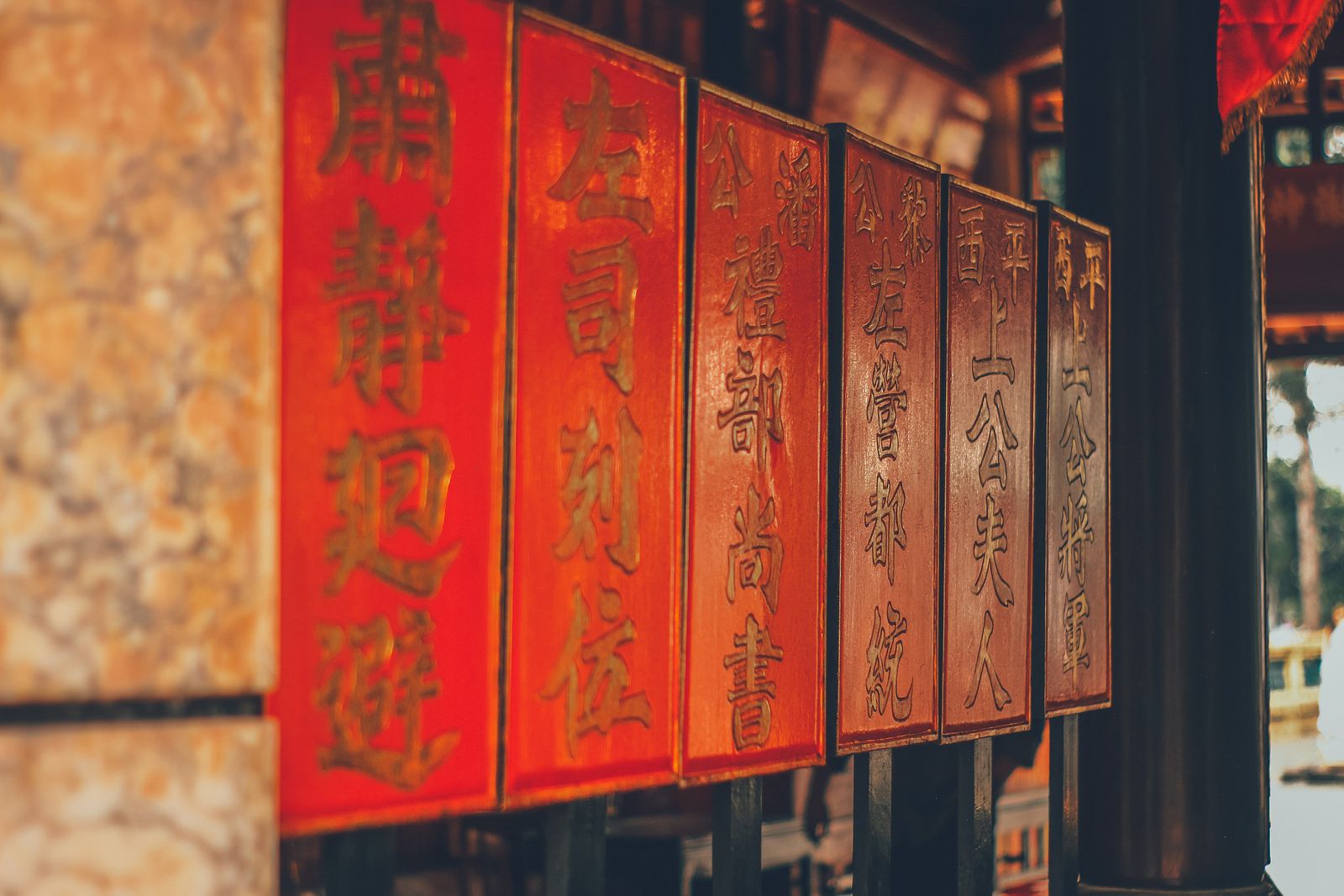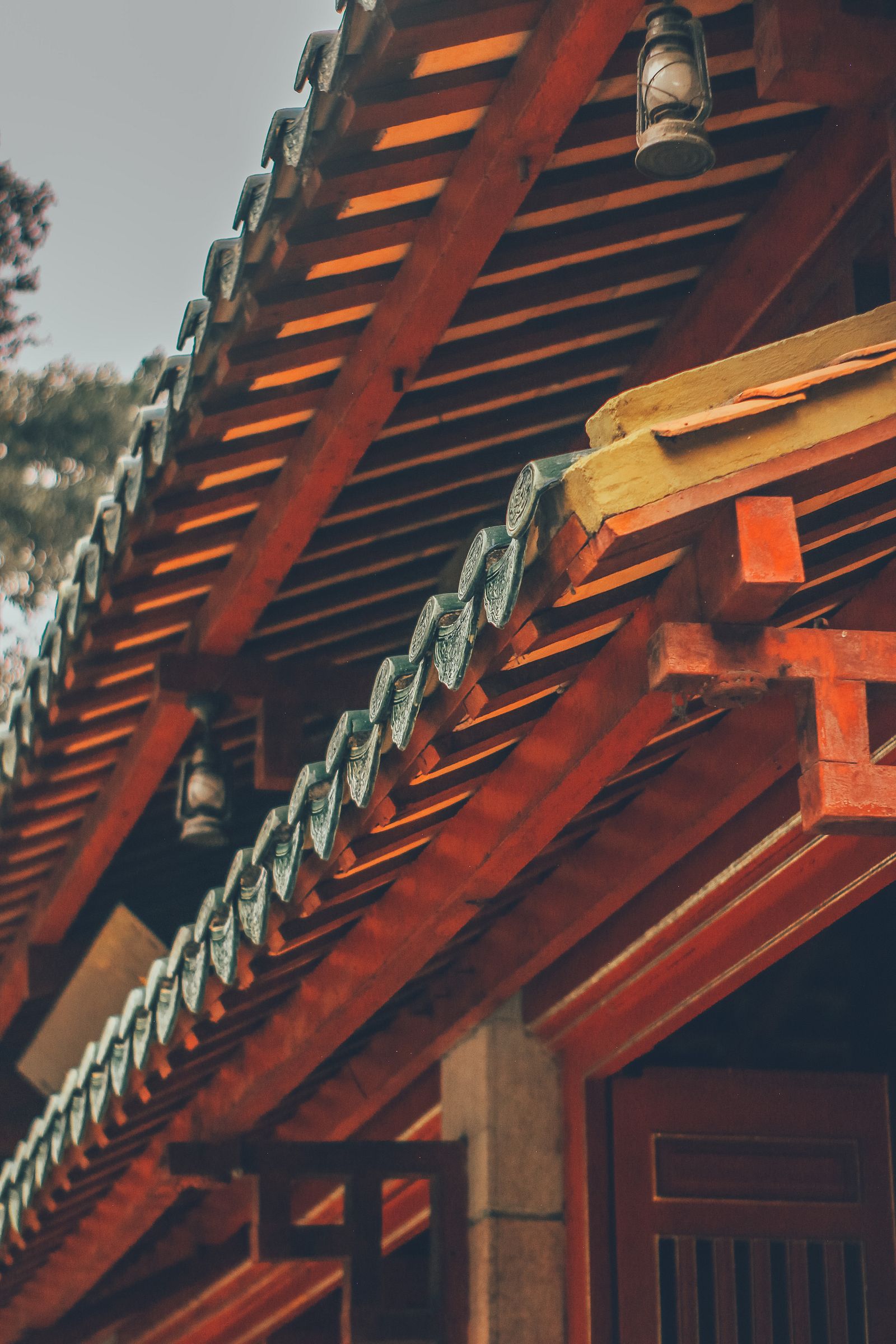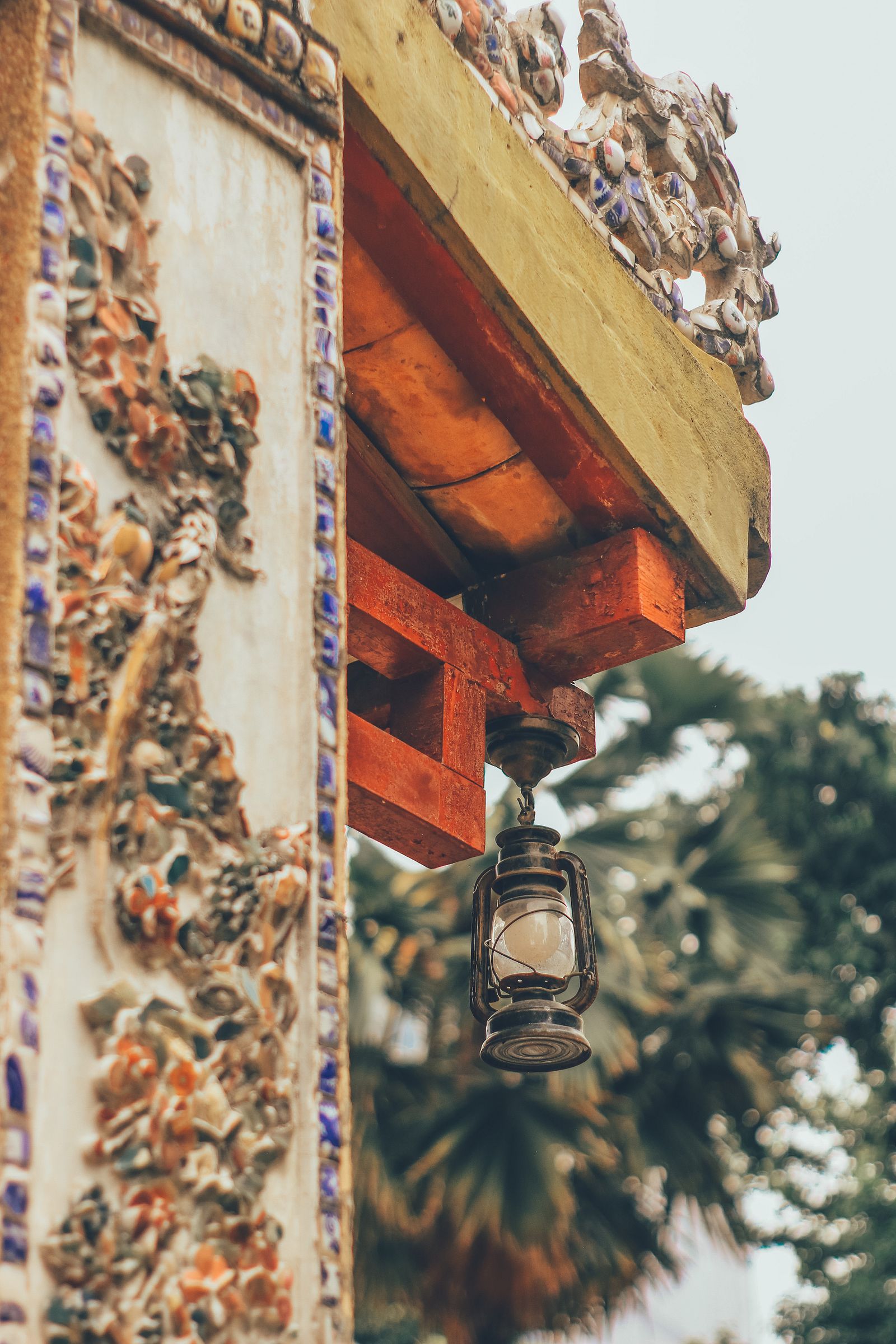 ---

Related Articles:
---