"You forgot to say 'Uno'!" Lang Giang cheerfully exclaims before covering her mouth in laughter. It's the twelfth time she's caught me this trip and blocked me from winning. By this point in our trek, day four of six, Giang feels more like a friend than my tour guide through Sapa.
I first heard of Giang this past March. Irene Öhler was doing a reading from her book Ba Trieu's 21st Century Daughters: Stories of Remarkable Vietnamese Women at The Old Compass Cafe. Of the many women profiled, Öhler chose to highlight the youngest: Giang.
At the age of 25, Giang started her own tourism company: Real Sapa. This is significant, not only because she is a young woman, but also because she is a member of the Hmong tribe, one of Vietnam's 54 ethnic minorities, a population that has largely been excluded from Vietnam's recent economic growth. According to the World Bank, ethnic minorities make up 15% of Vietnam's population, but account for 70% of the extreme poor.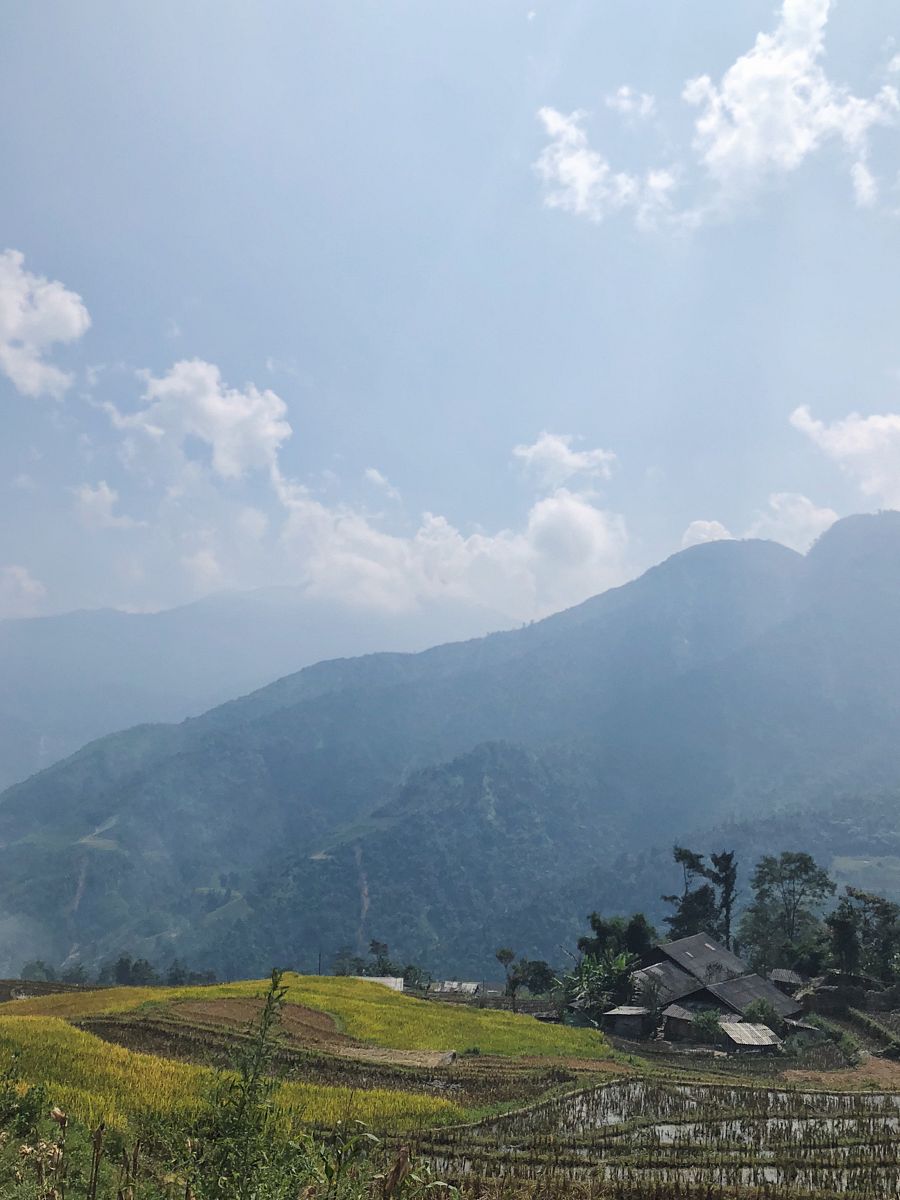 A Bit of Background
In 2012, the Kim Thanh II border gate opened up, connecting Ha Khau in China to Sapa and spurring a tourism boom in the sleepy town, along with an influx of people who want to profit off tourism. Many of these people are ethnic Kinh, who make up the dominant Vietnamese majority. This group makes up many of the business owners in Sapa, but according to statistics from the government of Lao Cao Province, as of 2016 the Kinh made up just 18% of Sapa District's population.
Although most tours in the area are led by guides who belong to one of the five ethnic minorities in Sapa (Hmong, Dao, Tay, Giay and Xa Pho), most of the commissions are held between Kinh-owned hotels and the travel agencies they partner with. This leaves very little for the guides and homestay hosts, who don't have much leverage because of their limited English-language skills.
A Native Daughter
Lang Giang is Sapa through and through. Her great-grandparents were early settlers to the area. Lang's father was elected leader of the village because during the Second Indochina War, at the age of 14, he led a village evacuation into the mountains that kept everyone safe. She has over 180 cousins in the region, one of which founded Sapa O'Chau, another Hmong-led social enterprise.
Giang speaks English fluently, the kind of fluency where you can easily joke in a foreign language. This is even more impressive since, as she told me, "I haven't even spent an hour in a school. I learned it all from tourists."
That's the case for many of the Hmong women you'll see around town. It's ironic because the women's English language skills are generally stronger than the men's because they didn't go to school, where Vietnamese is taught. Instead, Hmong girls and women are often sent to work at local markets, where they interact with English-speaking tourists and learn English instead of Vietnamese. As a result, you'll have ethnic minority men who are stronger Vietnamese speakers, ethnic minority women who are stronger English speakers, and each speaking their tribe's own language fluently.
Real Sapa
Besides being Hmong-owned and operated, Lang's company, Real Sapa, also differentiates itself by paying homestays, which are often run by members of different tribes, almost triple the amount given to them by traditional tour companies. This allows the people who are offering up their homes and their culture to be adequately compensated.
In addition to this, Real Sapa works to decrease local farmers' dependence on rice as a crop. During the off season and on land that can't grow rice, Giang and her family members teach farmers how to grow oranges, mandarins, pomelos and watermelons. This is significant because, according to the World Bank, "Ethnic minorities are a predominantly rural population, dependent on agricultural incomes to a far greater extent than their Kinh counterparts." So, for ethnic minorities, improvements in agricultural techniques or yields mean an improvement in quality of life.
Giang's vision and ambitions don't stop there: she and her husband also have the only organic farm in Sapa. They are currently perfecting their yield before selling the seeds and teaching others in the region about their methods. She says that much of the produce currently available in the markets in Sapa comes from China, often through the Kim Thanh border gate, and the quality can't be trusted. She wants to empower her community to grow their own quality, organic crops and decrease their dependence on imports.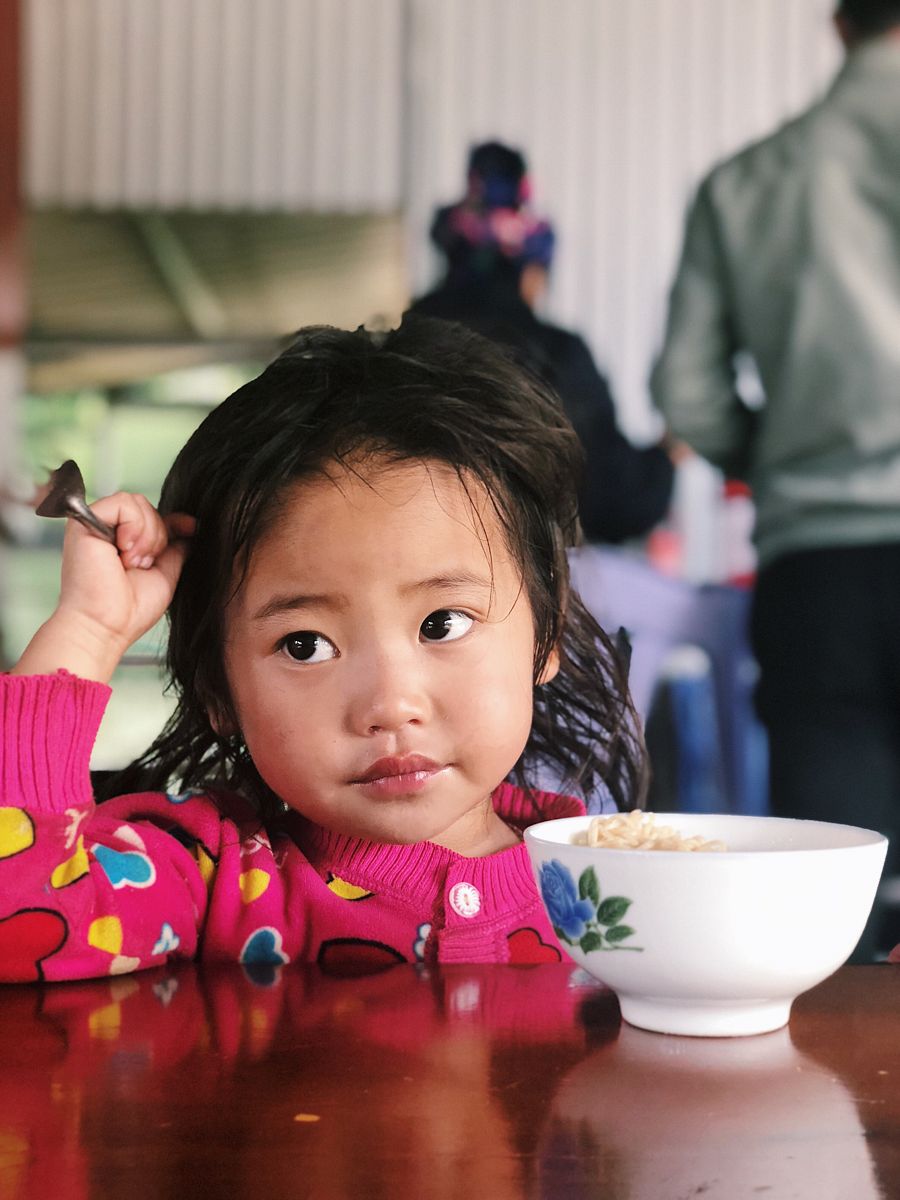 Looking Forward
Over the past couple of years, I've become aware of the particular difficulties facing Vietnam's ethnic minorities: geographic isolation from commercial zones, schools and healthcare centers; discrimination from the Kinh majority; higher illiteracy and school drop-out rates; and vulnerability to human trafficking, so I was curious to hear Giang's thoughts on what she sees as the biggest obstacle facing the Hmong.
She believes the primary challenge, and one she struggles with, is figuring out how to adapt to the recent changes in the region. How can future generations create businesses that will appeal to an influx in tourism while still benefiting the Hmong community?
In September, officials approved the construction of a new road connecting the Noi Bai-Lao Cai Expressway with Sapa. This, combined with growing international awareness of the town as a holiday destination, will mean a new wave of increased tourism. It remains to be seen whether this second wave will bring with it an awareness of the ethical implications and opportunities for tribe members to both profit and keep their community strong.