As Vietnam continues to hand out investment licenses for massive casino projects, some wonder whether they will help boost tax revenues as the government hopes or become development albatrosses, sitting empty like a Pyongyang 5-star hotel.
Seeking to boost tourism revenues amidst an economic slump, Vietnamese authorities have granted 6 licenses for FDI heavy casinos. From beach towns like Vung Tao (as pictured above) to UNESCO world heritage sites like Ha Giang and Quang Binh, investors are looking to build and take advantage of Asia's growing casino culture.
But with an entry fee significantly higher than neighboring countries (Vietnam requires a $4 billion investment threshold compared to $1 billion in the Philippines), the risks for developers are quite high. More importantly, Vietnamese citizens are banned from local casinos making them reliant on tourist dollars. According to Ben Lee, managing partner of IGamiX Management & Consulting Ltd in Singapore:
"Any gaming projects [in Vietnam] will be aimed squarely at the VIPs/high rollers from overseas. This business model…is extremely risky, as not only is the business itself subject to extreme volatility due to seasonality and air access factors, without the local mass to give the casinos that busy feel, the foreign VIPs may not return after their first visit."
To address this, many have petitioned the government to allow Vietnamese citizens to patronize casinos. The argument is two-fold – 1) casinos cannot survive on foreign customers alone and 2) many Vietnamese gamble online and through illegal bookies, meaning huge sums of money are flowing out of the country, untaxed. To feed their gambling habits, some Vietnamese visit the notorious Cambodian casinos just across the border where stories of kidnapping and dismemberment are common.
As a result, the government may be changing its tune – last year, then finance minister Vuong Dinh Hue, visited Singapore to study the successful casino business there.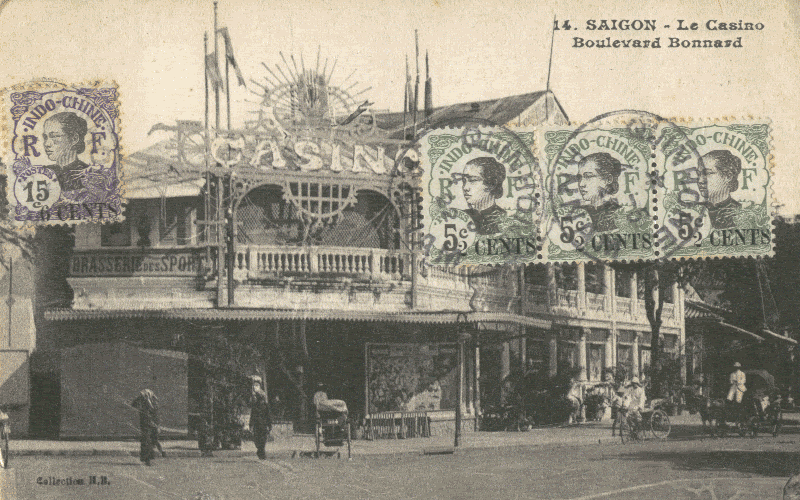 During the French and American occupations, casinos were common in Saigon. We're not sure if there were laws baring Vietnamese from entering, but one would imagine the majority of customers were foreigners.
Head over to Thanh Nien to see the challenges Vietnam faces in balancing casino development with nature and local interests in addition to horror stories from investors.