Miss Vietnam's national costume for the 2016 Miss Supranational beauty pageant, created by designer Le Long Dung, has sparked debate over its cultural accuracy.
Tuoi Tre reports that Dung's 45-kilogram costume, called 'Vietnamese Golden Lotus', will be worn by model Kha Trang at the pageant, set to be held in Krynica-Zdroj, Poland on December 2.
The ornate outfit stands over three meters high and features a 3.5-meter-long tail decorated with colorful gems and ethnic patterns, reports the news source. According to Dung, the costume was inspired by the folk tale of Lac Long Quan and Au Co, who are considered the parents of the Vietnamese people.
Furthermore, the arms of the dress are shaped like a lotus, Vietnam's national flower, while pheasant tail feathers help the headwear stand out.
Vietnam takes beauty pageants seriously, and Dung's creation has received mixed reactions from online commenters. Some, according to Tuoi Tre, believe it is a breath of fresh air compared to the usual áo dài.
Facebook user Thanh Nguyen is quoted as saying: "I think it's high time we update our mindset on the definition of national costumes, as there are as many as 54 ethnic groups in Vietnam, each with a different set of cultural values."
Meanwhile, critics believe it is a stretch to call the gown a "national costume". Dan An Giang shared on Facebook: "I think it gives off a more Thai or Cambodian impression than a Vietnamese one."
Dung, the designer, has defended the costume, telling the news source: "We should take into account the fact that this is a beauty contest, not a competition on restoring Vietnamese costumes. As we are living in the modern age, it is necessary to incorporate both traditional and modern values [into the design]."
See for yourself below: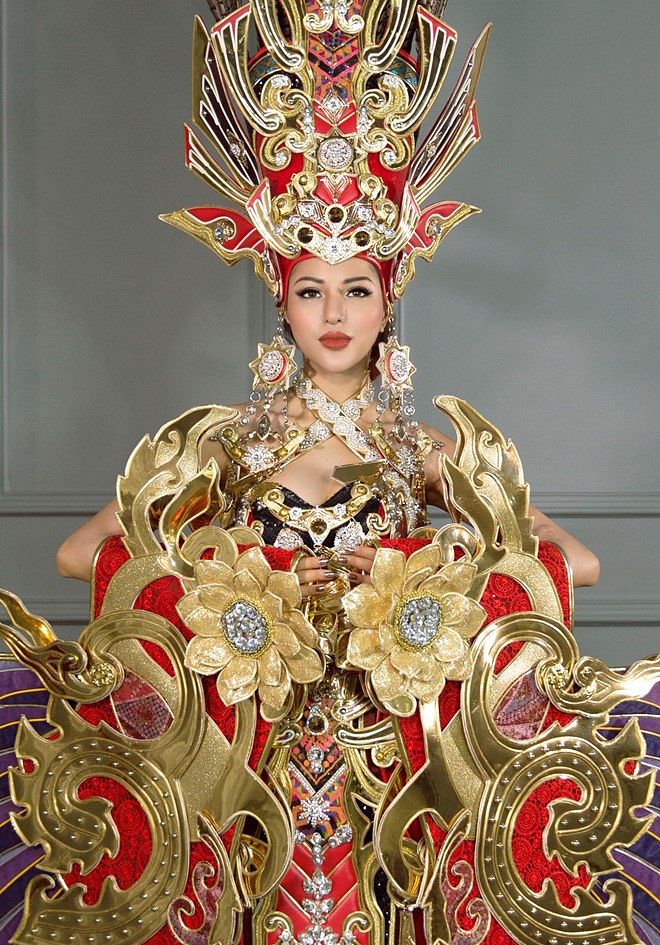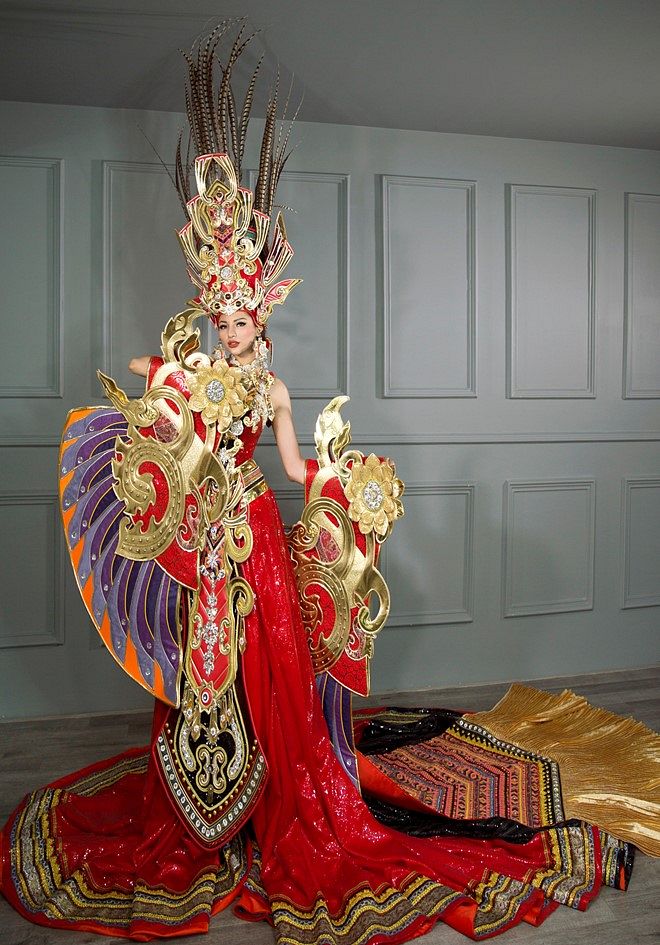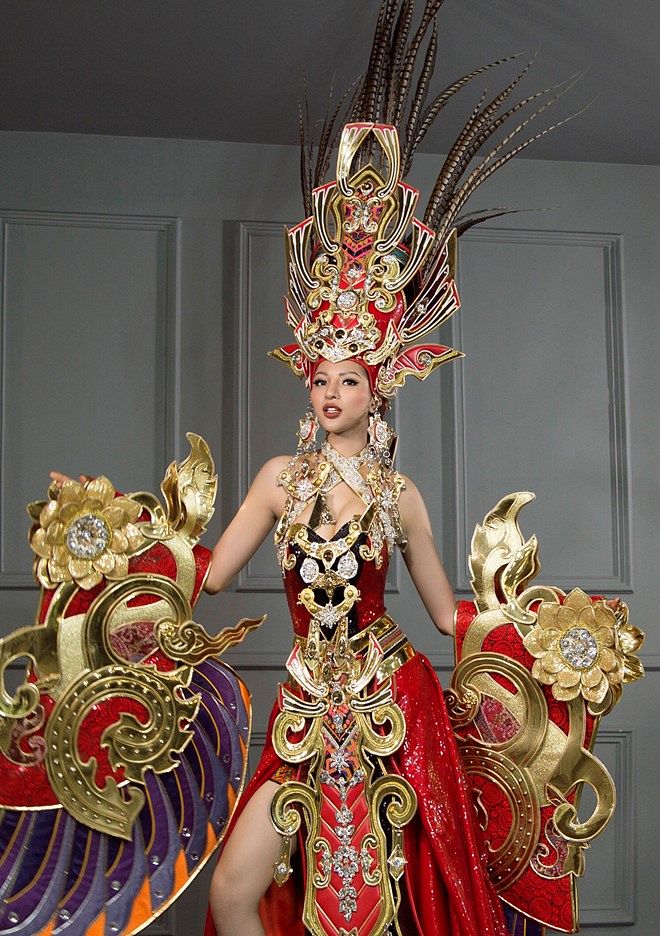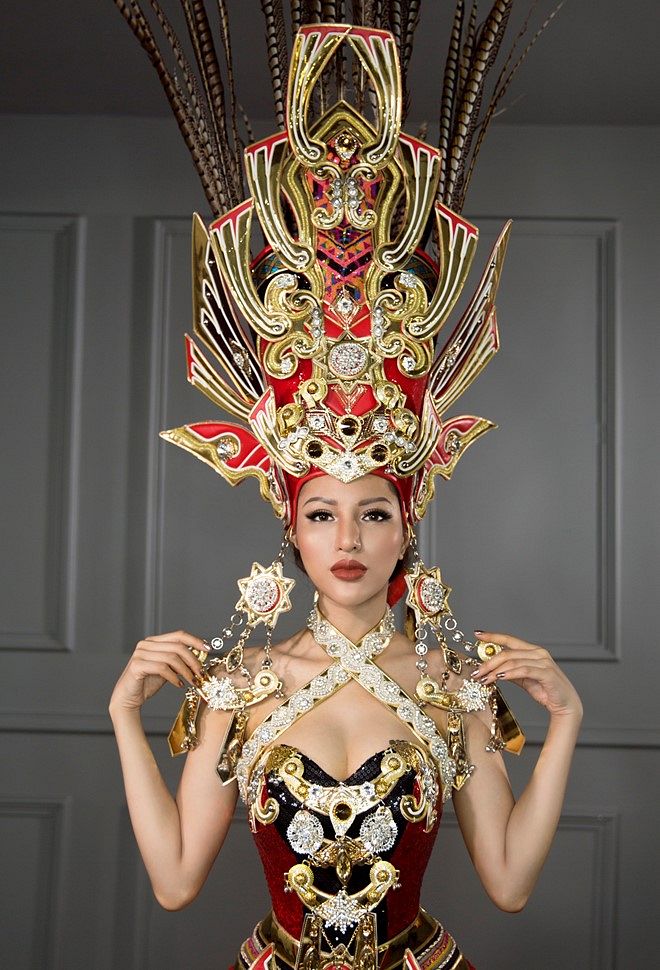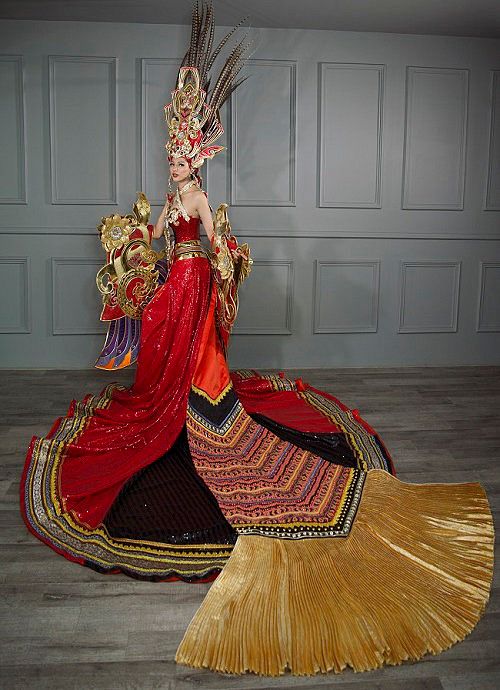 [Photos via Tuoi Tre]
---

Related Articles:
---