If you're wondering why the Buddha flags are out and why all your Buddhist friends are eating vegetarian today, that's because it's one of Vietnam's coolest holidays - Vulan.
Vulan, known as a day for homeless ghosts in the East Asian culture, takes place today. According to the lunar calendar, today is the 15th of July, the night of the seventh full moon after Tet.
Vulan has the origin from the Indian story of Maudgalyāyana, however, over the years, it was adopted by the Chinese and became: Muc Kien Lien. Lien was a monk who had been a Brahmin before becoming one of the Buddha's chief disciples. Due to many crimes made during his lifetime, her mother was forced to suffer for them.
Once, when visiting his mother, Lien saw the suffering he had brought to her life and promised to rescue her. He asked Buddha and received instructions: Vulan day is the day that gods gather in the sky and answer the prayers of those who are honest.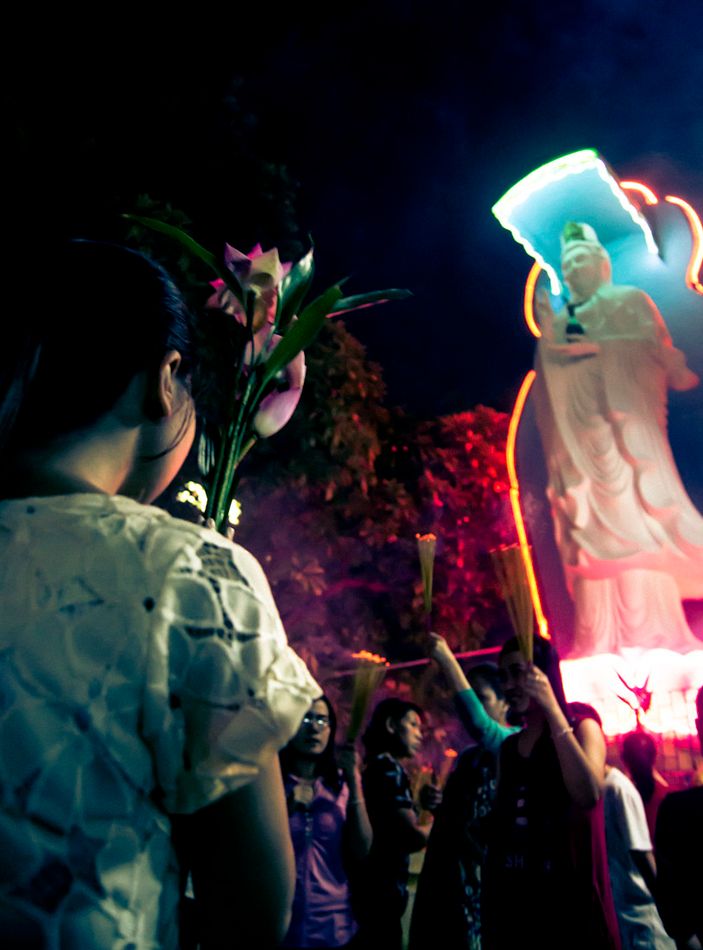 Muc Kien Lien followed these instructions and his mother was rescued. Nowadays, Vulan has become a day to honor mothers when children go to pagoda and pray for their parents while holding a rose in front of their chests.
Vulan is also the day when the doors of hell open and many ghosts have the chance to visit earth and stay with humans again. To avoid the homeless ghosts (Cô hồn) foraging as well as to show their kindness and love to them, the Vietnamese usually make food, burn incense and joss paper which they believe can be used in the afterlife.
Another story surrounding Vulan day is the love story of Nguu Lang and Chuc Nu. Due to their faults, god pushed them through separation and only allows them to meet once a year. On this day, crows are instructed to make a bridge for Nguu Lang and Chuc Nu to cross and come together.
This story also relates to astronomy as Vulan occurs in the summer when our galaxy makes a clear line in the night sky.
The Vietnamese call it "Ngan River" with the two brightest stars separated by the line. These are the stars Altar and Vega, that, in this legend, carry the names Nguu Lang and Chuc Nu.
Each year they meet, and then separate which causes them great sadness. So if you're wondering why it's raining like cats and dogs these days, it's the tears of these lovers.