The breathable home uses a double layer of recycled bricks to protect against the wind and sun while incorporating green elements and natural light.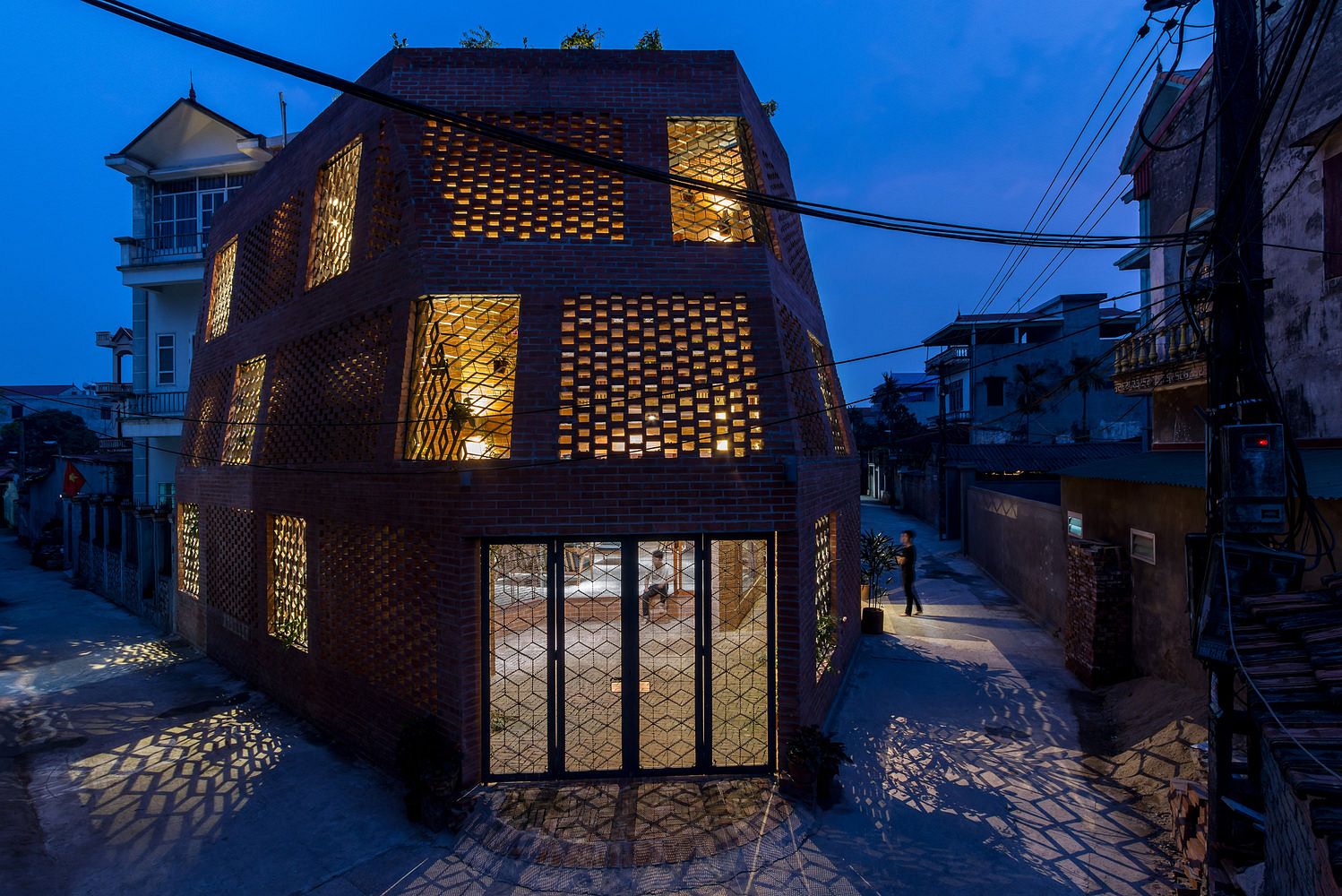 Vietnam-based H&P Architects built the private home in suburban Hanoi with inspiration from the Earth's unpredictable geological forces to contrast the surrounding man-made structures. It relies on materials traditionally featured in the region's buildings and harkens back to man's earliest domiciles.
The outer layer of ceramic bricks act as a filter, blocking dust, smoke, noise and heat from entering the interior. Plants and vegetables arranged in nooks and crevices further absorb humidity and provide shade. The walls are angled so as to provide better views from inside and also "help users in various corners inside the house sense [time and weather] through shadow and air," according to the architects.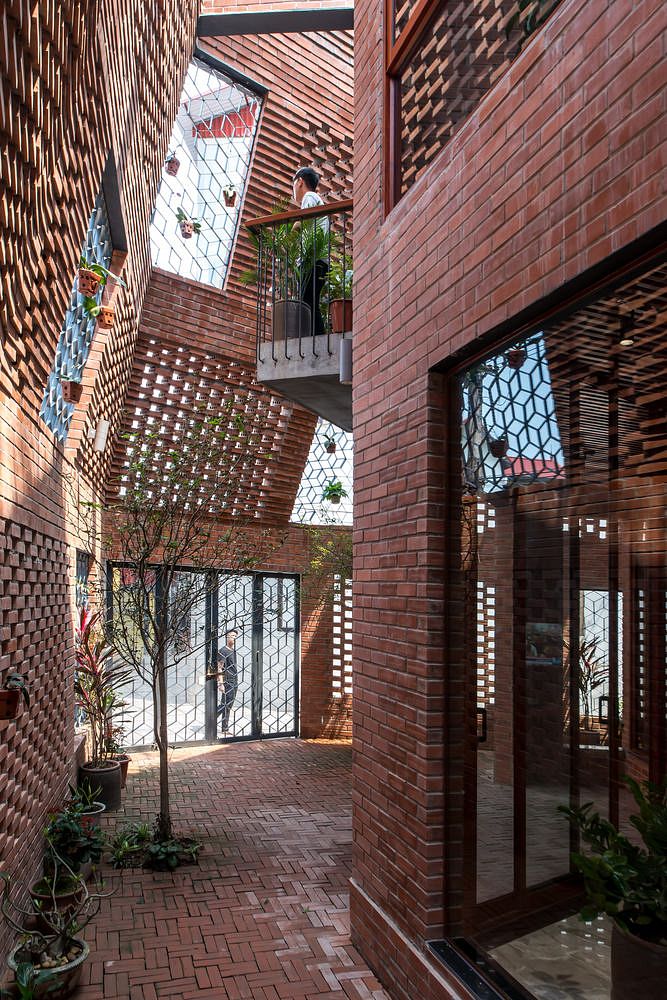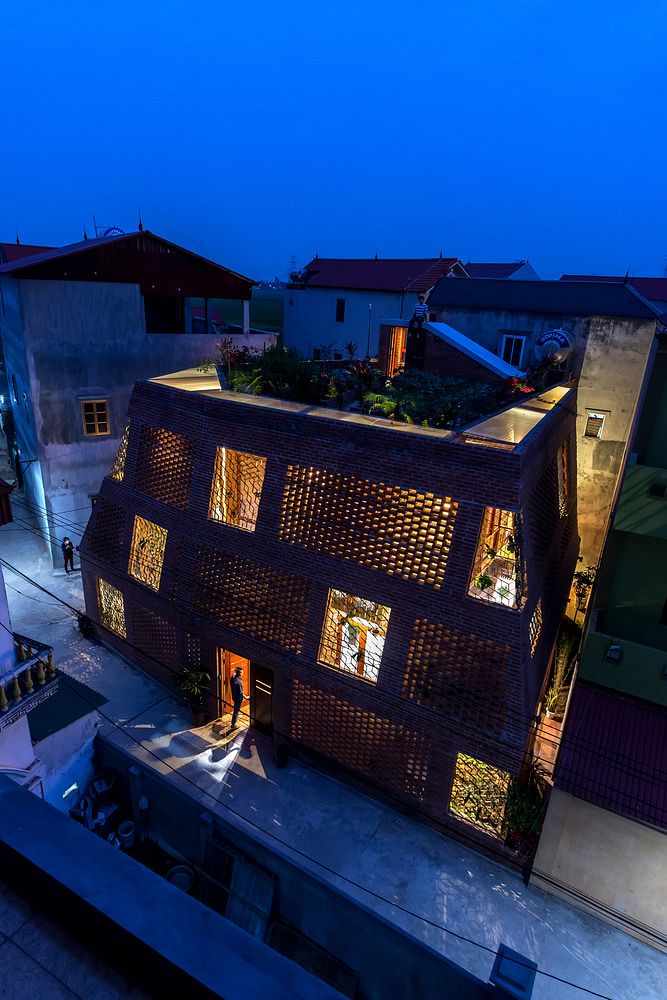 After conducting several studies on the sun's daily position, the windows were placed to invite shadows and natural light to strategically fall across stairs, hallways and walkways while not overheating the areas. The large, brick-walled interior combines organic and modern styles for a relaxing environment that melds traditional abodes with cutting-edge functionality. A rooftop garden further allows inhabitants to engage with nature.
Check out the photos below: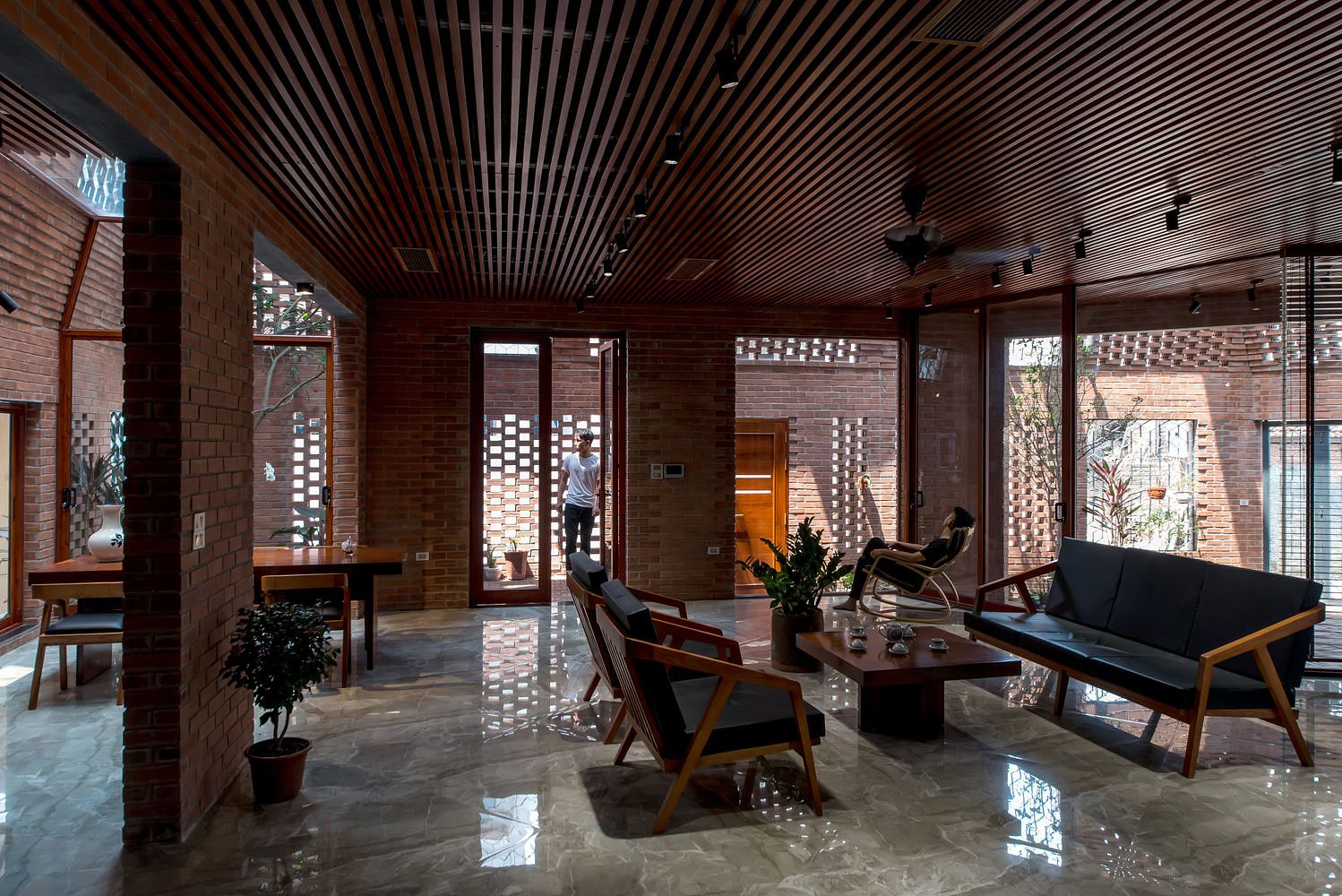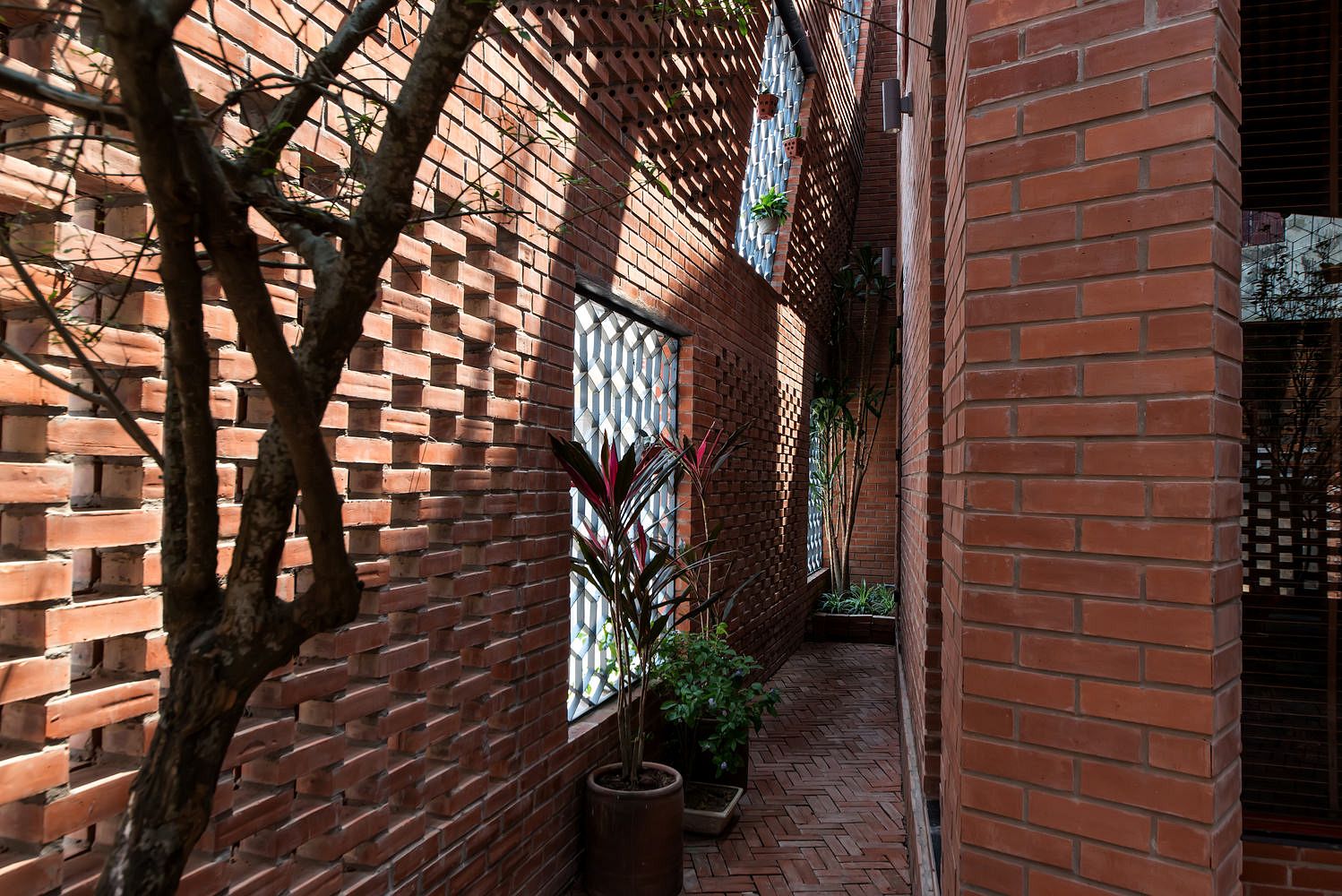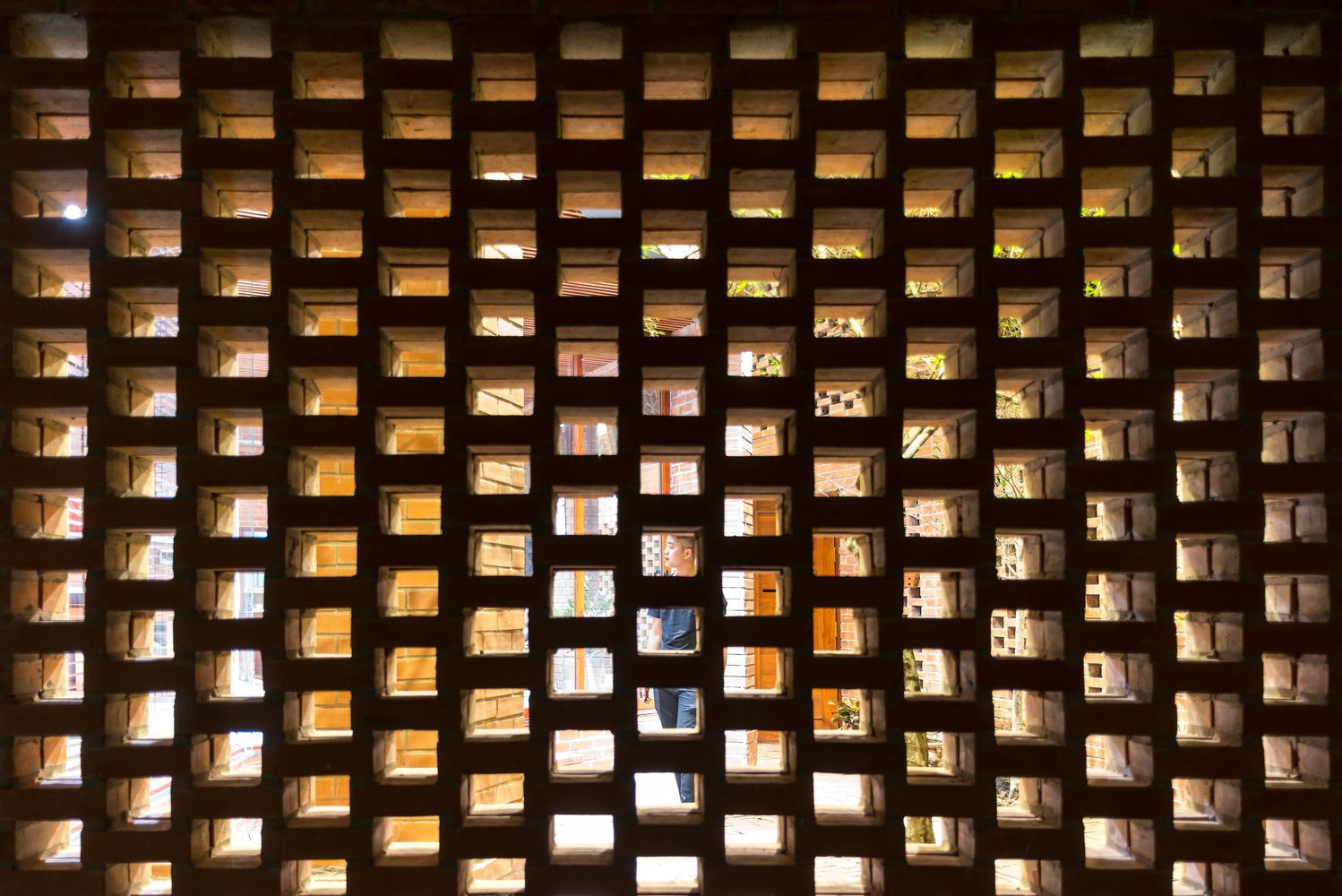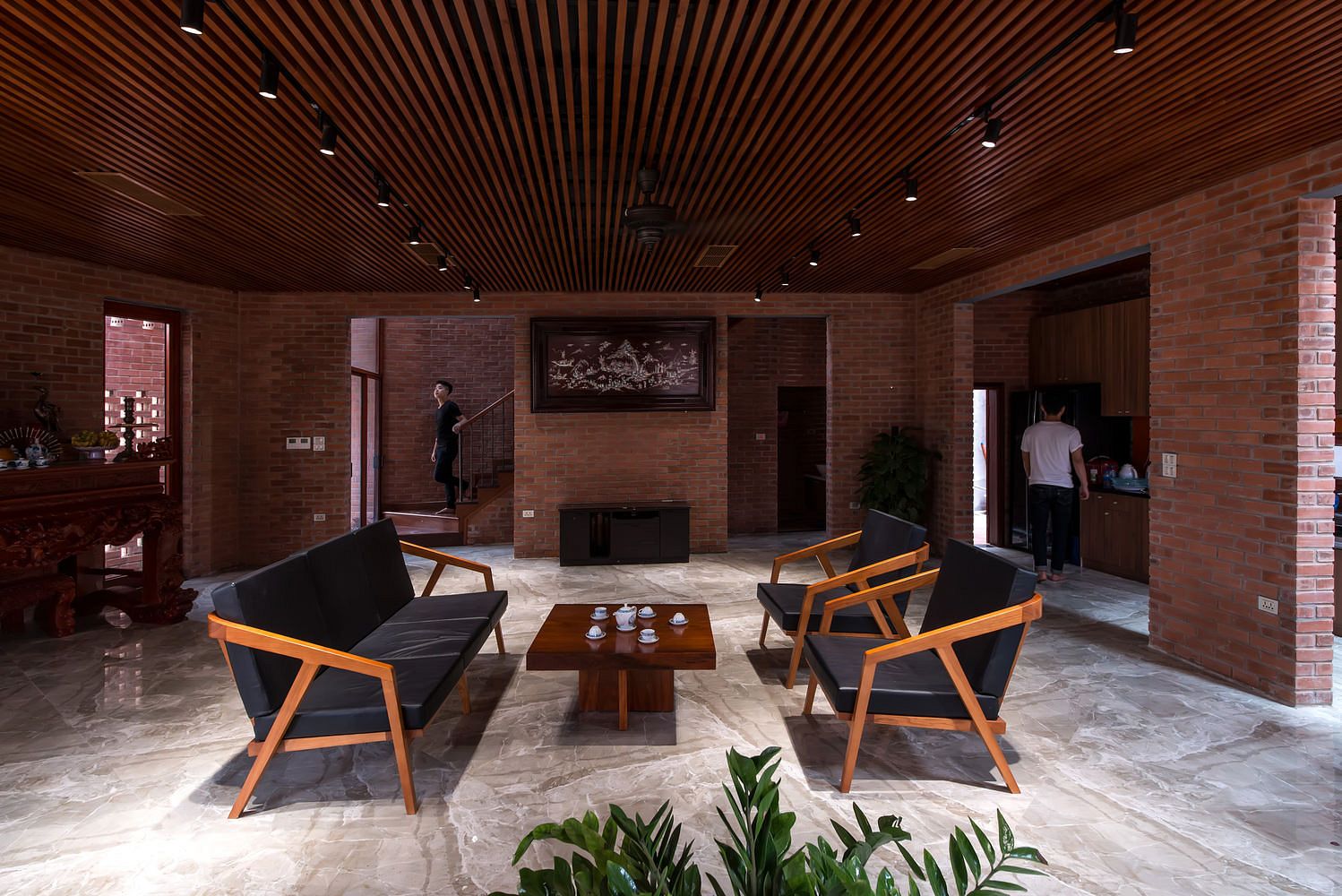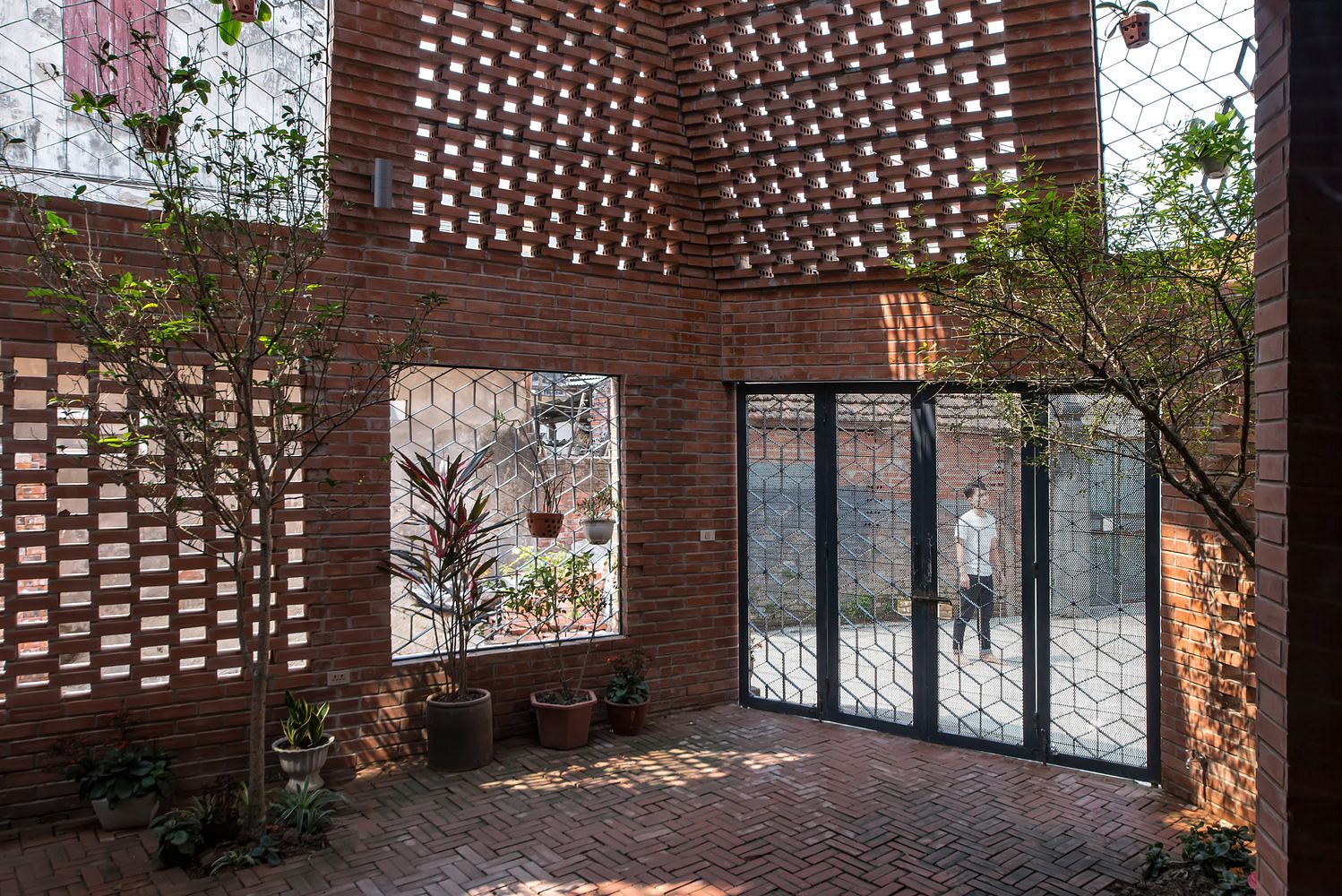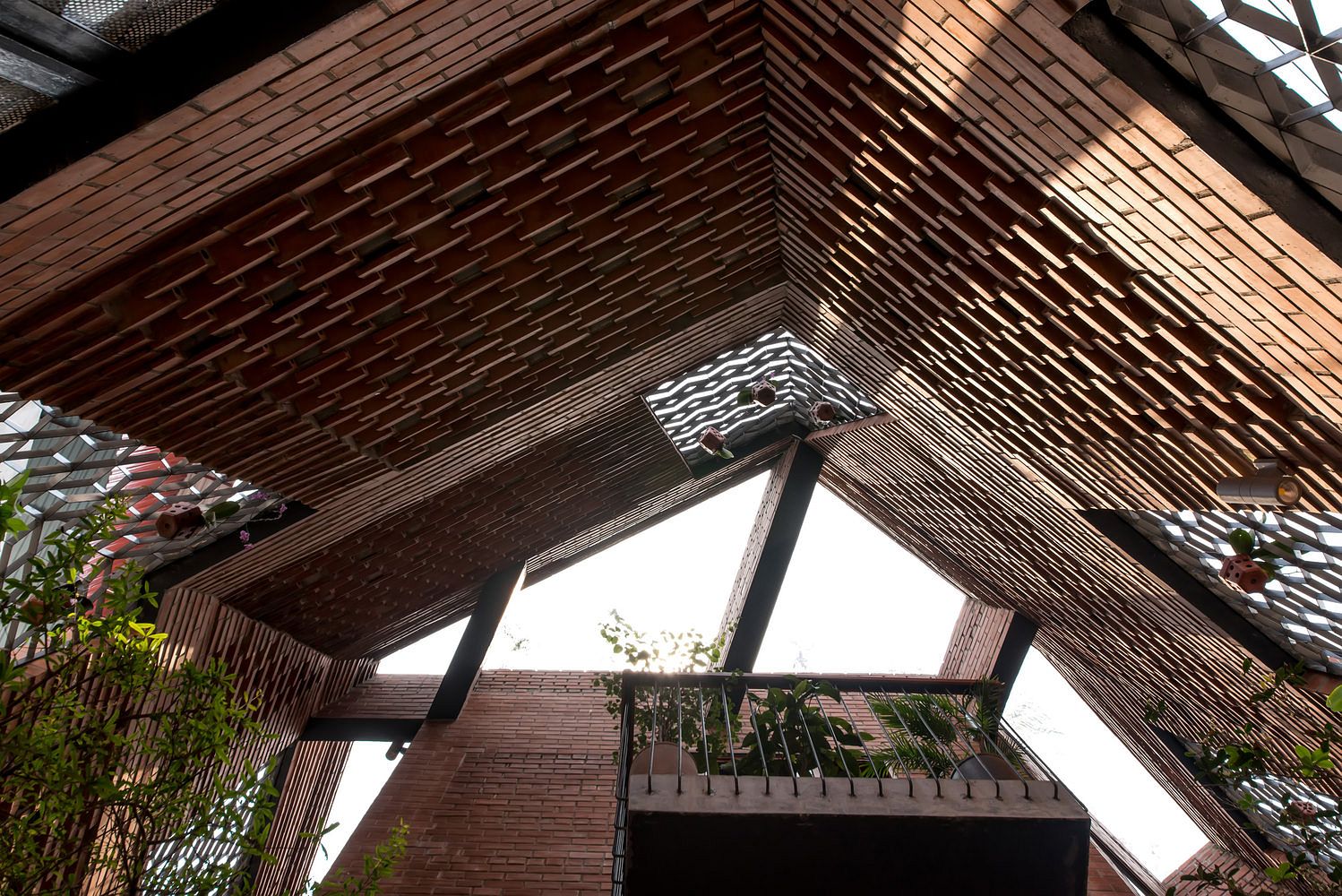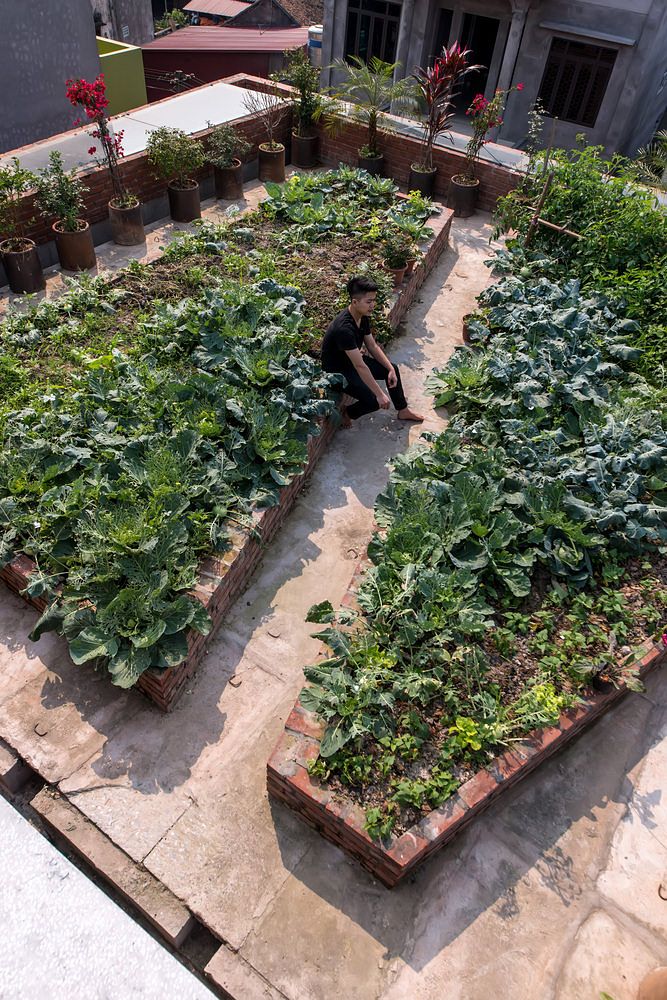 [Photos by Nguyen Tien Thanh via ArchDaily]
---

Related Articles:
---