In the Mekong Delta, ancient clay deposits give rise to robust communities of terracotta roof tile and brick makers.
Along the Co Chien River in Vinh Long province lies a "red kingdom" where brick kilns line the riverbank and rows of sienna roof tiles fill local yards. A recent photo feature by Zing takes viewers on a trip to the southern province to marvel at Vinh Long's centuries-old artisanship.
Pottery and brick-making in Vinh Long have existed for hundreds of years due to the region's abundant natural pyrite clay deposits. Pyrite is an iron-rich mineral that gives locally produced products their vibrant red color and white stripes.
However, according to an article published by the Low Carbon Energy Efficiency Program (LCEE), traditional brick kilns in the province face a decline both in production and popularity due to diminishing clay resources and rising fuel costs. This erodes the province's competitive edge against eastern localities like Tay Ninh, Dong Nai and Binh Duong where bricks can be produced cheaply and efficiently.
Take a look at the mesmerizing scenery of Vinh Long's brick-making communities below: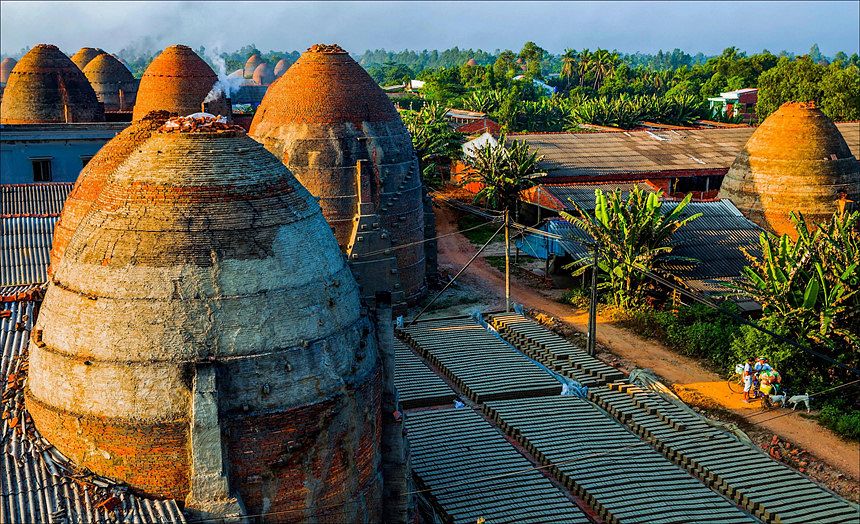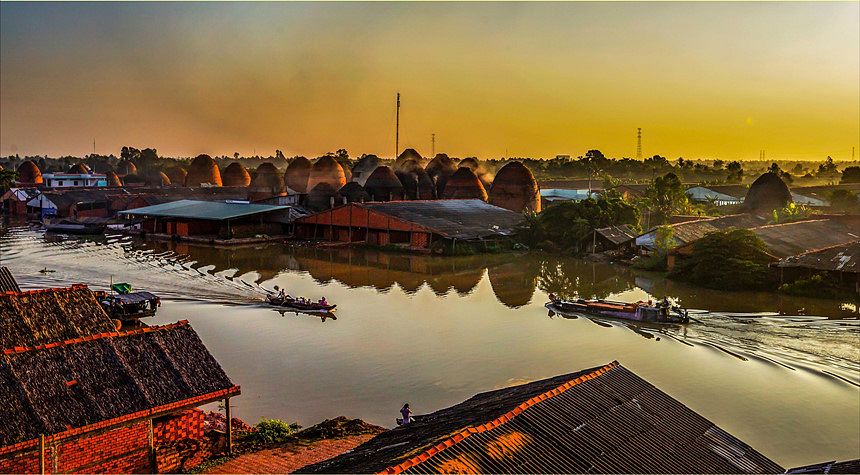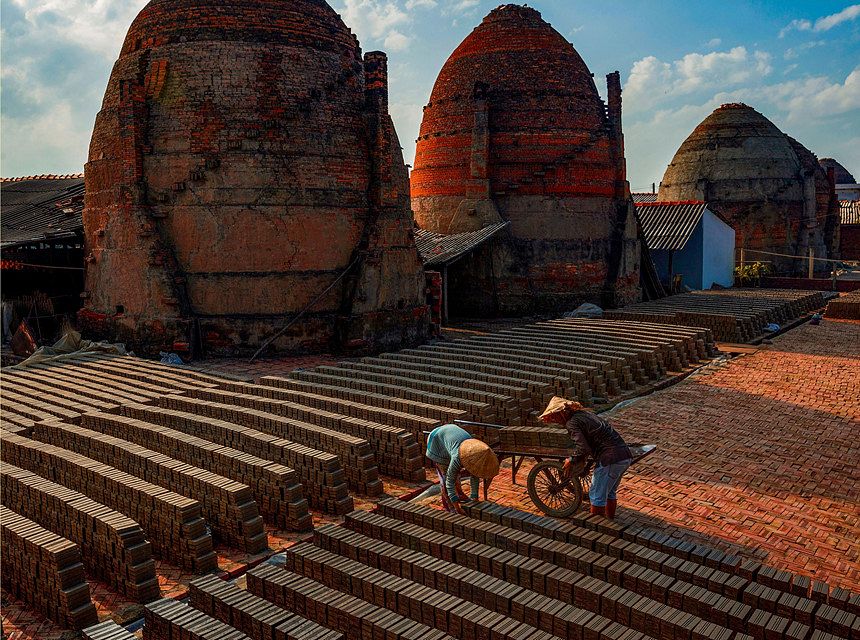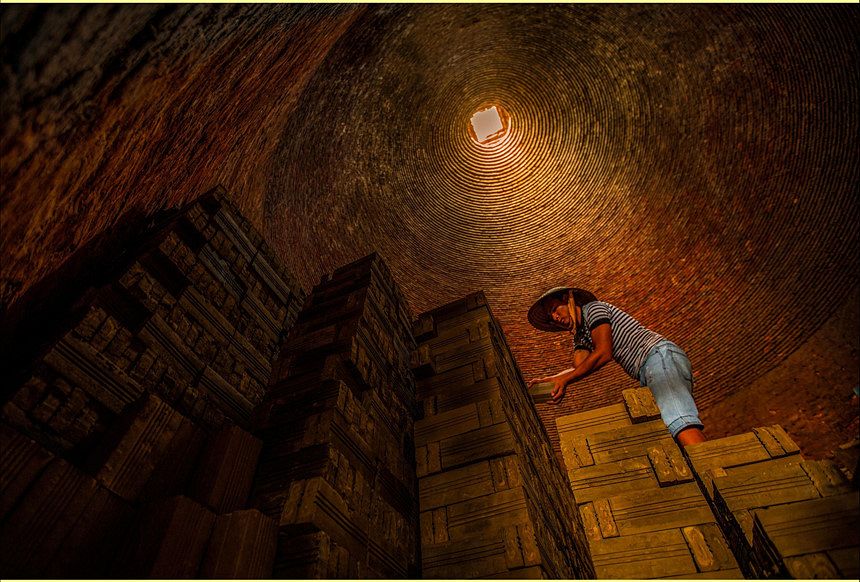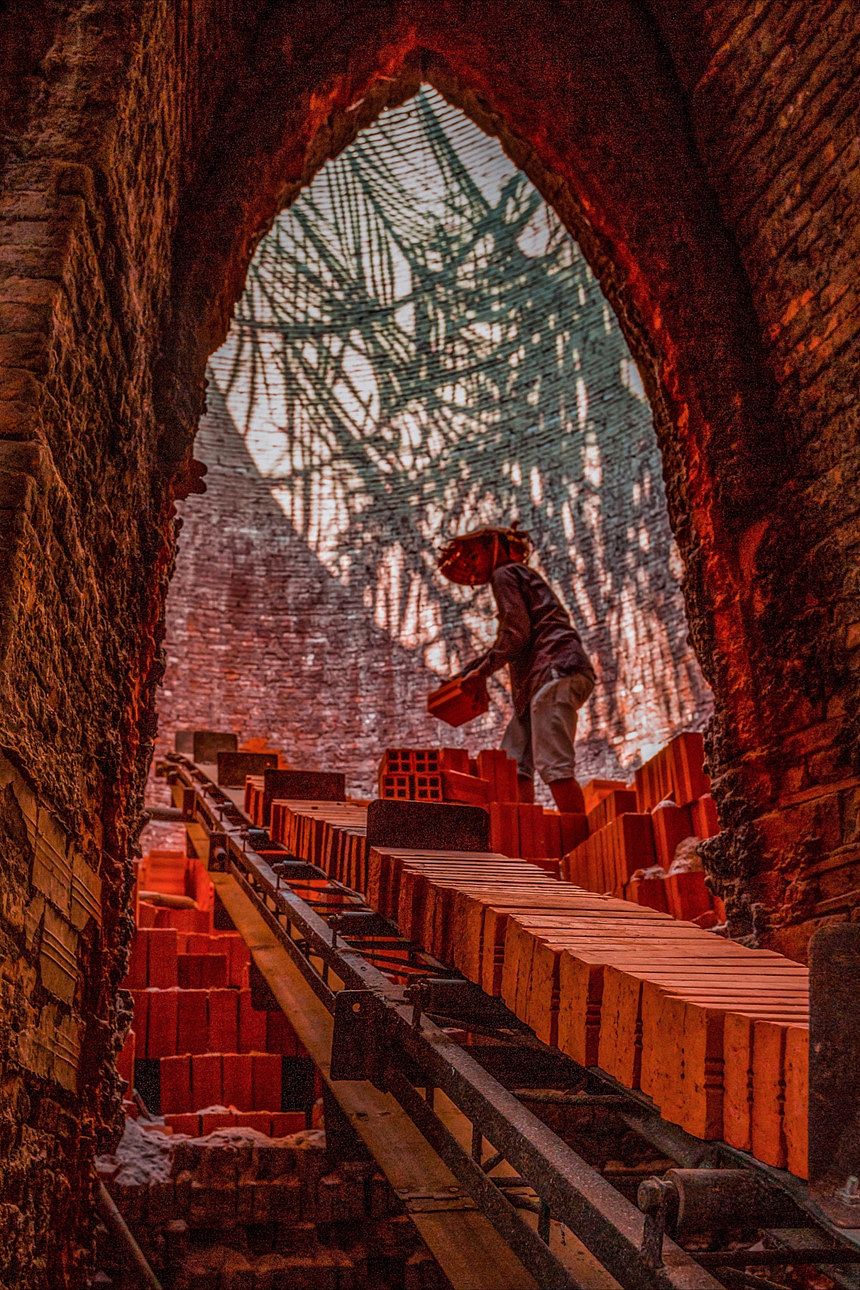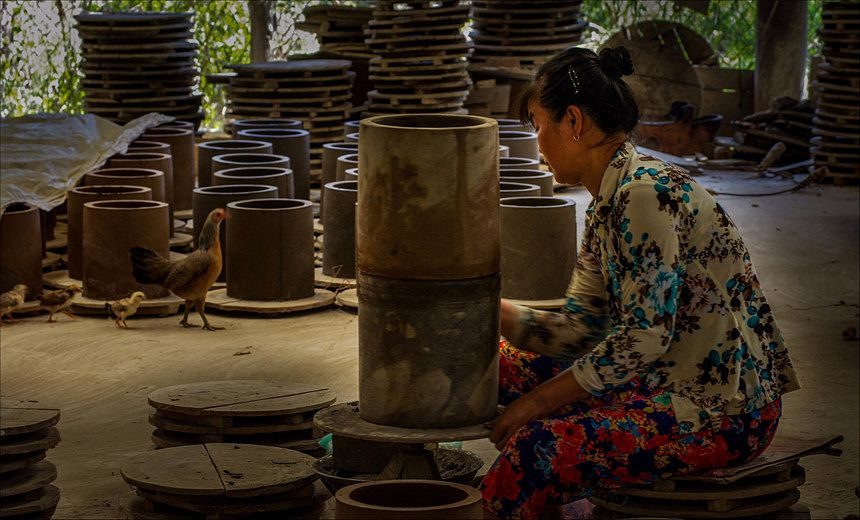 [Photos by Duc Thanh via Zing]
---

Related Articles:
---