It's hard to associate Saigon with one of the biggest and most valuable mangrove forests in Vietnam, and yet it makes sense. The UNESCO Biosphere Reserve of Can Gio, part of the Ho Chi Minh City municipality, is located about 30 km away from the city center.
Not many foreigners know about this amazingly green and dense forest, a shield that protects Saigon against the rising sea levels (as much as it can, at least); although some might have ventured there to hang out with the crab-eating macaques of Monkey Island and enjoyed some delicious seafood at ridiculously low prices. When you venture into this deep, 40,000-hectare forest in which salt and fresh water mix to create an invaluable ecosystem for over 700 animal species, you wouldn't believe that just 35 years ago, it was nothing more than a desert of sand and salt.
"Now biodiversity in Can Gio is almost the same as before the war. This would have been hard to believe for us after 1975, there was barely a tree standing when we started to replant in 1978," recalls Le Duc Tuan, executive secretary of the Biosphere Reserve of Can Gio. Le Duc, aged 23 at the time, was part of the team who replanted 4,000 hectares a year from 1978 to 1981, with the help of local youth volunteers.
During the war, Can Gio had been a shelter for a Viet Cong guerrilla base, and the American Army tried to drive them out by spraying the forest with 2.4 million litres of Agent Orange and 1.5 million litres of other defoliants such as Agent White and Agent Blue between 1965 and 1970.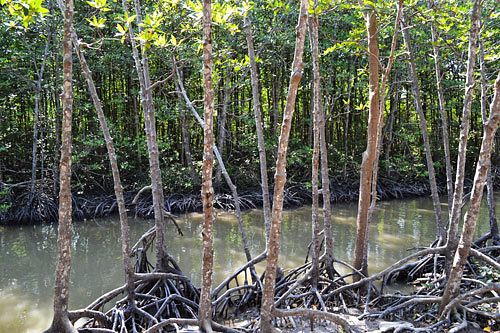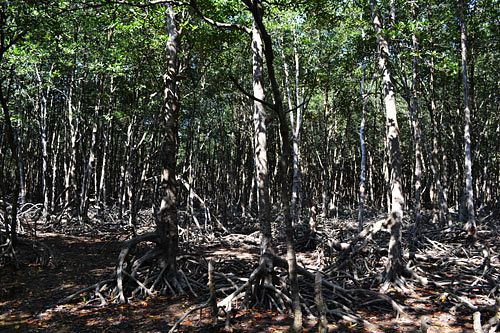 "After the war, the local government prioritized the recovery of green areas, and specially Can Gio, which was the most important. We chose a kind of mangrove tree from Ca Mau province (located at the southern tip of Vietnam) that was particularly resistant and could grow easily", says Le Duc Tuan.
Volunteers went down to Ca Mau province and returned, loaded with seeds after a two-week trip through a very different Vietnam. "We used to bring 2,000 tons of seeds per year," he explains.
Since 1981, the pace of replantation went down to 2,000 hectares a year and since 1990, other tree species were introduced to improve biodiversity.
In 2000, the replantation was officially completed, the same year that UNESCO recognized Can Gio as a Biosphere Reserve.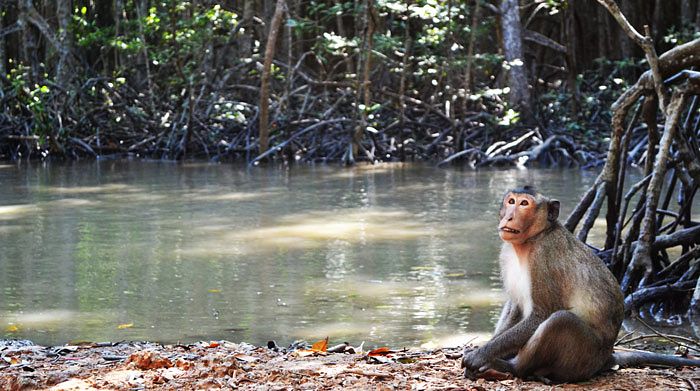 Now the challenge is no longer replanting, but to make room for the trees to grow, and that means some trees have to be cut down. "We had to thin the forest every five years to allow the good growth of the other trees," says the scientist.
But in recent years, local authorities halted maintenance, and the forest keepers fear it will affect the health of the forest, stopping the trees from growing to their maximum height of 30 meters.
Despite this problem, Le Duc Tuan has reasons to be happy for having contributed to reviving a site that was absolutely ravaged and hopes this will set an example for other forests in Vietnam, damaged by overexploitation and unsustainable development.
According to official data, Vietnamese coasts have only 157,000 hectares of mangrove forest, less than half of the 400,000 hectares they had in 1943.