The main prerequisite for the large-scale development of Thủ Thiêm is infrastructure - roads, tunnels and bridges that serve as arteries into the new urban area.
Though some have already been built, one major project that hasn't gotten off the ground yet is the Thủ Thiêm Bridge 2.
Work on the bridge, which will be constructed at the point where Tôn Đức Thắng Street meets the water, is scheduled to begin next year. However, the Department of Defense, which operates the adjacent shipyard, has asked that the date be pushed back to 2018 in order to "complete its national defense production duties," according to VN Express.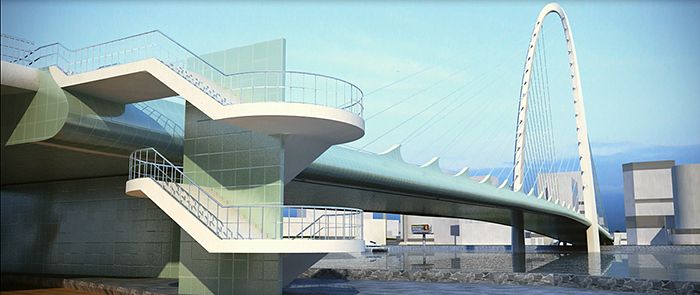 Upon hearing the Defense Department's recommendation, the HCMC People's Committee submitted a document to the Prime Minister asking that the bridge's construction stay on schedule.
The city has already announced that 84 of Tôn Đức Thắng's 272 trees (it's unclear exactly which trees are in question) will be chopped down and 37 relocated to make way for the 852.5m long, 19.3m wide bridge.