Halong Bay, the crown jewel of northern Vietnam's many UNESCO World Heritage sites, is about to receive a new landmark.
---
Related Articles:
- Nha Trang Officials Seeking Permission To Build 60-Storey Skyscrapers Along The Coast
- Welcome To Vietnam: Southeast Asia's Silicon Valley
- [Photos] Award-Winning Design Links Nha Trang Restaurant And Sea

---
But instead of eery, captivating limestone karsts covered in plant life or the charming wooden junks that ply Halong's waters, this time it'll be a five-star hotel complex. That's right: Vinpearl Halong Bay is here.
According to REIC, the latest in a long line of luxury hotels sweeping Vietnam's coastline will arrive on the shores of Reu Island in November, just a stone's throw from Halong City's Bai Chay Pier.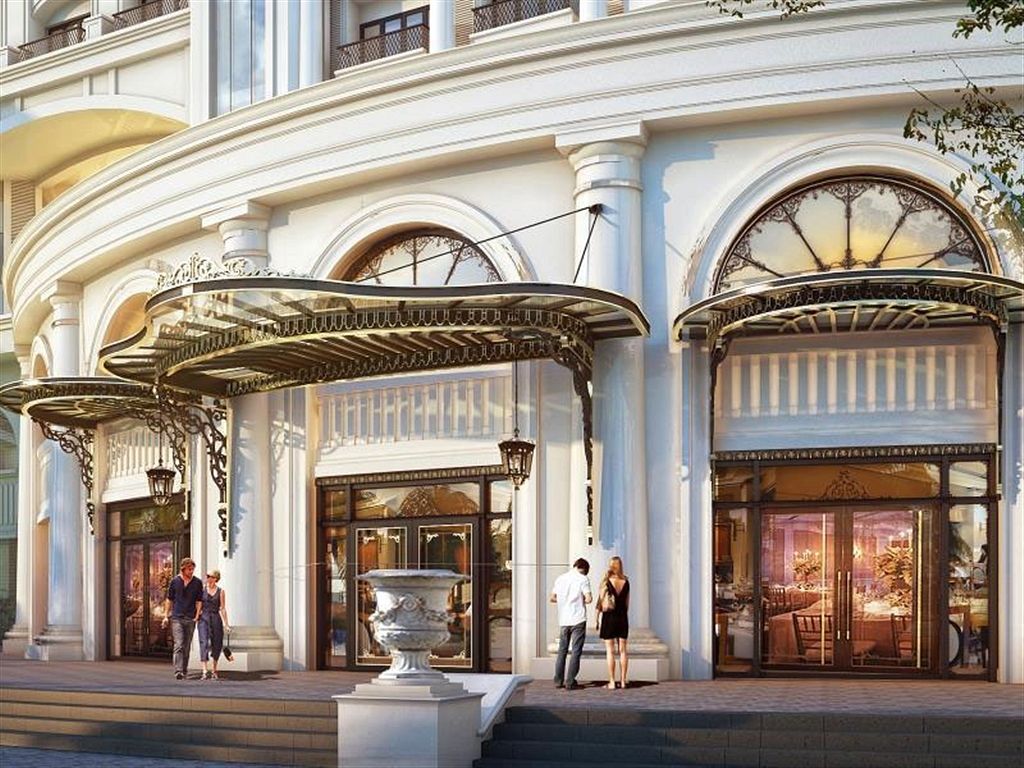 Spread over 49,600 square meters, the new hotel will feature 384 guest rooms as well as an array of restaurants, a conference center, a spa, a gym and an entertainment area. Vinpearl guests will board a high-speed boat at Bai Chay Pier to reach the island from Halong City.
Judging by the renderings of the place, much of Vinpearl Halong Bay will be decked out in European-style black-and-white décor, complete with Grecian columns and large fountains, marble floors and chandeliers. Which, you know, fits perfectly into the serene natural landscapes of a historically-relevant Southeast Asian bay.