If you've taken a drive along the Saigon River lately, you may have noticed some construction on the other side of the water in District 2's Thu Thiem.
This alone is a good sign, as progress on the city's ambitious Thu Thiem New Urban Area has been slow at best. In the last few months, however, construction seems to be picking up in the area, with a handful of larger projects breaking ground, including the future tallest building in Vietnam.
Recently, a triangle-shaped skeletal structure also appeared across the water, hinting at more progress in District 2. This new building is Thu Thiem's Planning Exhibition Center, according to REIC. Spread over 18,307 square meters, there is no word as to when the five-storey structure – which also includes one underground floor – will reach completion, however it's clear from the look of things that Thu Thiem's new urban area is beginning to take shape.
Once finished, the building will function as a public space in which to exhibit urban planning projects, encourage public education on the city's development goals and take feedback on both the progress and implementation of Thu Thiem's projects. Both locals and investors will be invited to learn about the history, culture and architecture of Saigon in general and Thu Thiem in particular, REIC reports.
There are currently a few renderings available of the finished structure, which features a slightly angular, modern silhouette, however images of its actual construction are perhaps more exciting, as the changes in District 2 are becoming more and more visible everyday.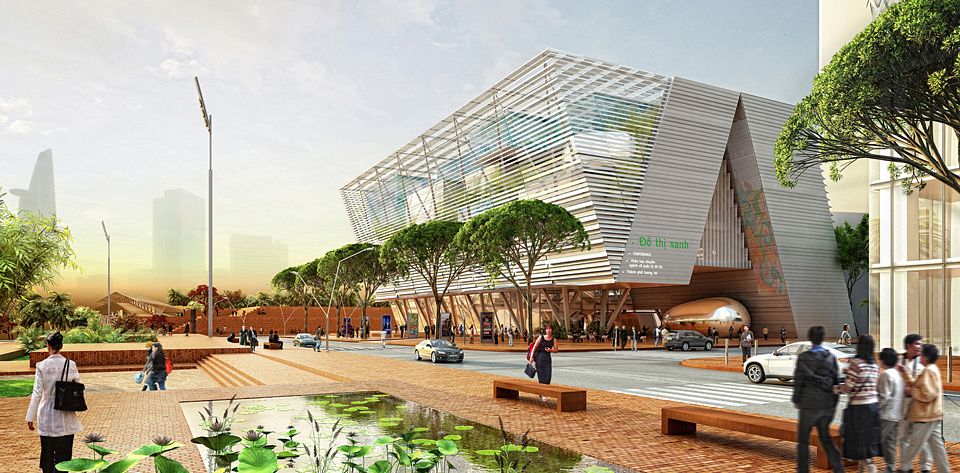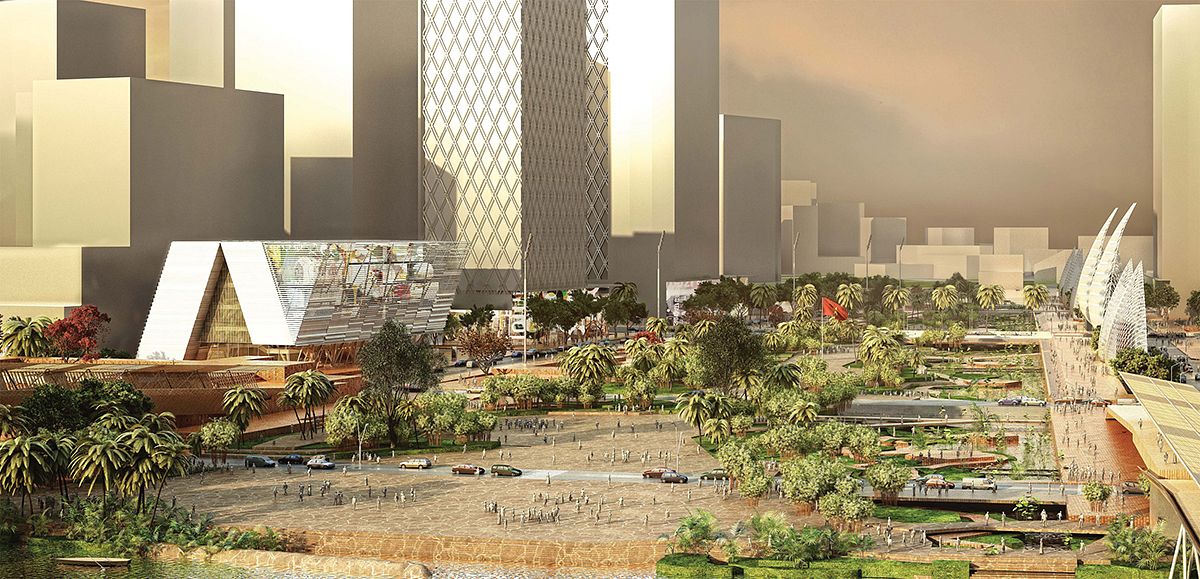 [Renderings via REIC]