The first, and perhaps most significant of the mega developments planned for Thu Thiem broke ground last week, signaling the peninsula's evolution from swampland to modern urban center.
---
Related Articles:
- Future Saigon: Thu Thiem's Empire City
- [Photos] Inside Thu Thiem's $87 Million Park
- [Photos] Future Saigon: The Thu Thiem Financial Center

---
Empire City is a 14.5-hectare area just next to the mouth of the Thu Thiem tunnel that is set to include several infrastructure projects as well as a five-star hotel, high-end shopping complex, offices, serviced apartments and underground parking, reports REIC.
While the project is an ambitious one, this year's construction will only focus on a portion of the larger area, including Empire City's 86-storey tower, which is set to become the future tallest building in Vietnam.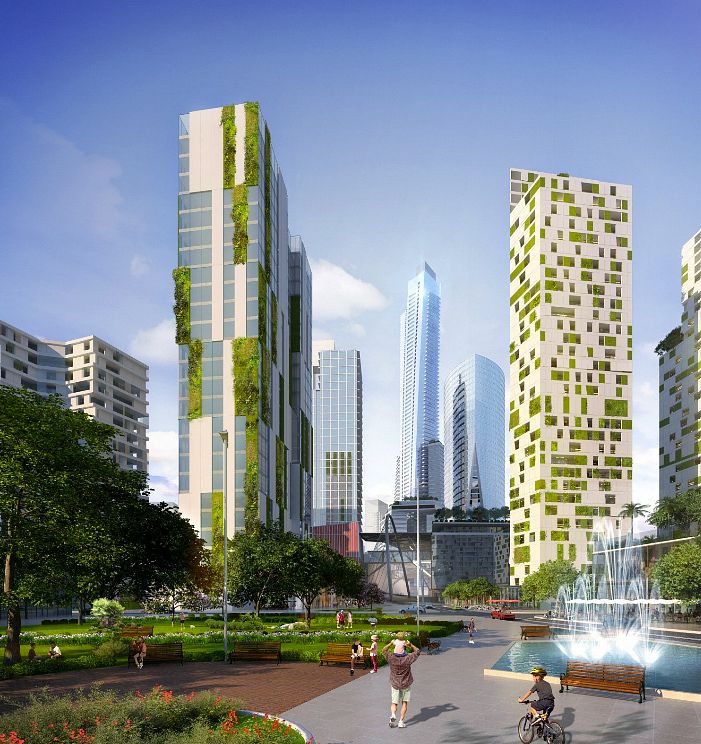 The total cost of the project is VND26 trillion (US$1.2 billion) and will commence later this year, rolling out in four phases, the last of which will finish in 2022. Empire City is a joint effort between JSC Property Tien Phuoc, Ltd., Tran Thai Properties, Denver Power Ltd (UK) and GAW Capital Partners.
The Thu Thiem peninsula is being built in sections by different developers, that include, among other projects, a US$2 billion eco smart city, the Thu Thiem Financial Center, the Dai Quang Minh eco complex and a US$87 million, 28 hectare park.

[Renderings via REIC]