Yangon has one of the most intact historic cityscapes in Southeast Asia, and under the current government administration, new development is rising fast. While deliberating over how to develop, Yangon's city government briefly issued a moratorium on high-rise construction, but this short-term tactic yielded mixed results and has already been scrapped. The decisions made today about urban development in Yangon will have long-reaching consequences for the city's built environment, old and new alike.
Yangon's gridded downtown centers on Sule Pagoda, a 2,000-year-old golden spire which now inhabits the middle of a roundabout, encased in storefronts below and encircled by cement pedestrian flyovers from above.
Within one mile of this spot, it's possible to walk past Buddhist shrines, mosques, churches and a synagogue, reflecting the diversity of Yangonites' values past and present. Adjacent to Sule is Yangon City Hall, a unique collaboration between Burmese and British architects that still retains its original function, its front doors boldly guarded by purple nagas more than a hundred years after its construction.
Downtown Yangon is filled with centenarian buildings that have stood through the British colonial administration, an invasion by the Japanese Army, the bombings of the second world war, independence, decades of military rule and the present transition toward democratic reform. The city's downtown was planned under British rule and today retains many of the structures built during this time. These buildings shape the lives of today's Yangonites and stand as a marker of Myanmar's British colonial era, even amid last century's mid-rise developments and the present blossoming of high-rise apartment blocks and sparkling cell phone stores across the city.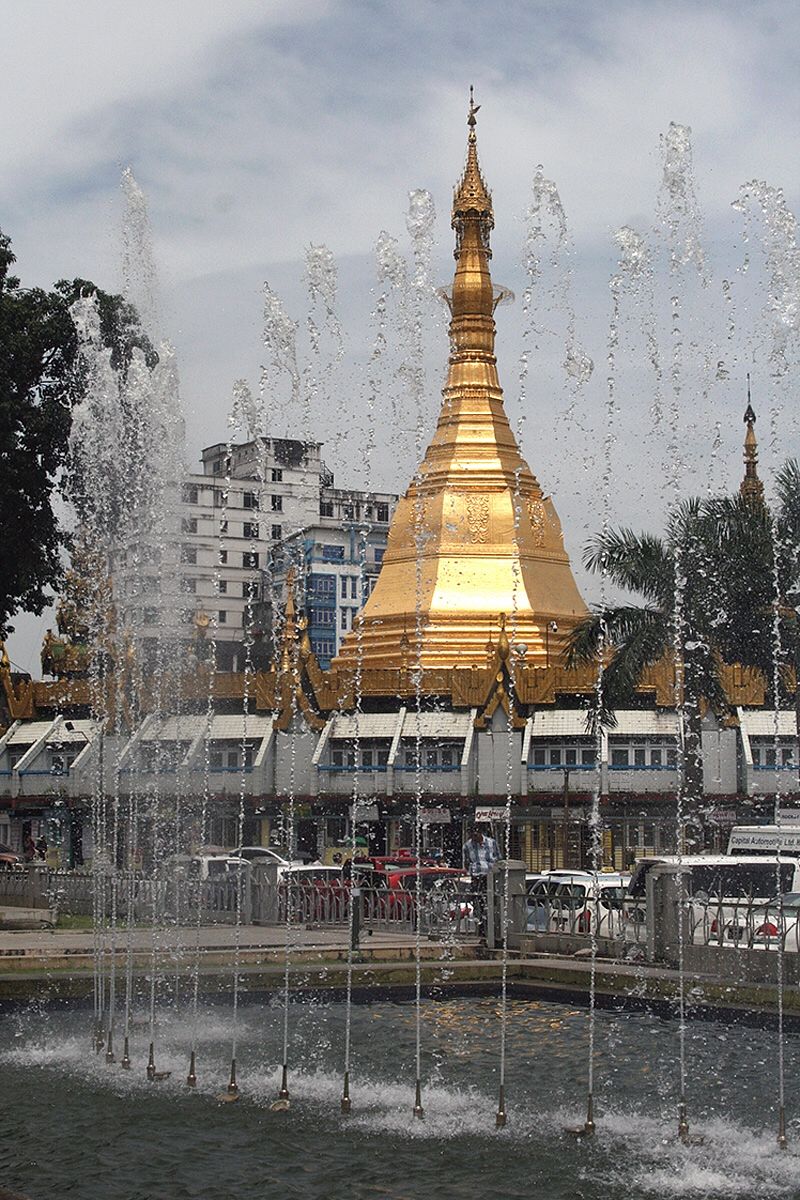 As Myanmar undergoes democratic reform, Yangon is experiencing rapid development. Changes in the national administration play out at the local level not only in residents' ability to organize in public and to access a freer press but also in the built environment of Yangon itself, as the downtown area has become clogged with cars and new buildings are going up on nearly every corner. With the lifting of economic sanctions by the United States last month, a flood of business investment that has been waiting in the wings can finally pour in.
This increase in new urban development presents both opportunities and challenges for decision-makers in Yangon. The new administration has created an environment that is more open to foreign investment and more conducive to domestic entrepreneurship; the products of this growth and investment are visible in all corners of the city. The Yangon City Development Committee (YCDC), Yangon's decision-making body for urban development, faces the challenge of utilizing the city's existing heritage buildings for new purposes or allowing new buildings to eclipse and replace the old. Many of the city's most historically significant buildings are owned by the national government, but since the government relocated to Naypyitaw in 2005, many of these structures currently sit vacant.
The challenge of conserving or repurposing much of Yangon's historic downtown is complicated by the government's concomitant ownership and neglect of these buildings. Most successful redevelopment and conservation projects have been undertaken by private owners who bought the rights to do so from local authorities.
The Yangon Heritage Trust, a local non-governmental organization, envisions a future for the city in which heritage buildings are adaptively reused to suit contemporary life and views of heritage sites such as pagodas are preserved. These views are highly sought-after, but building high can have its own costs.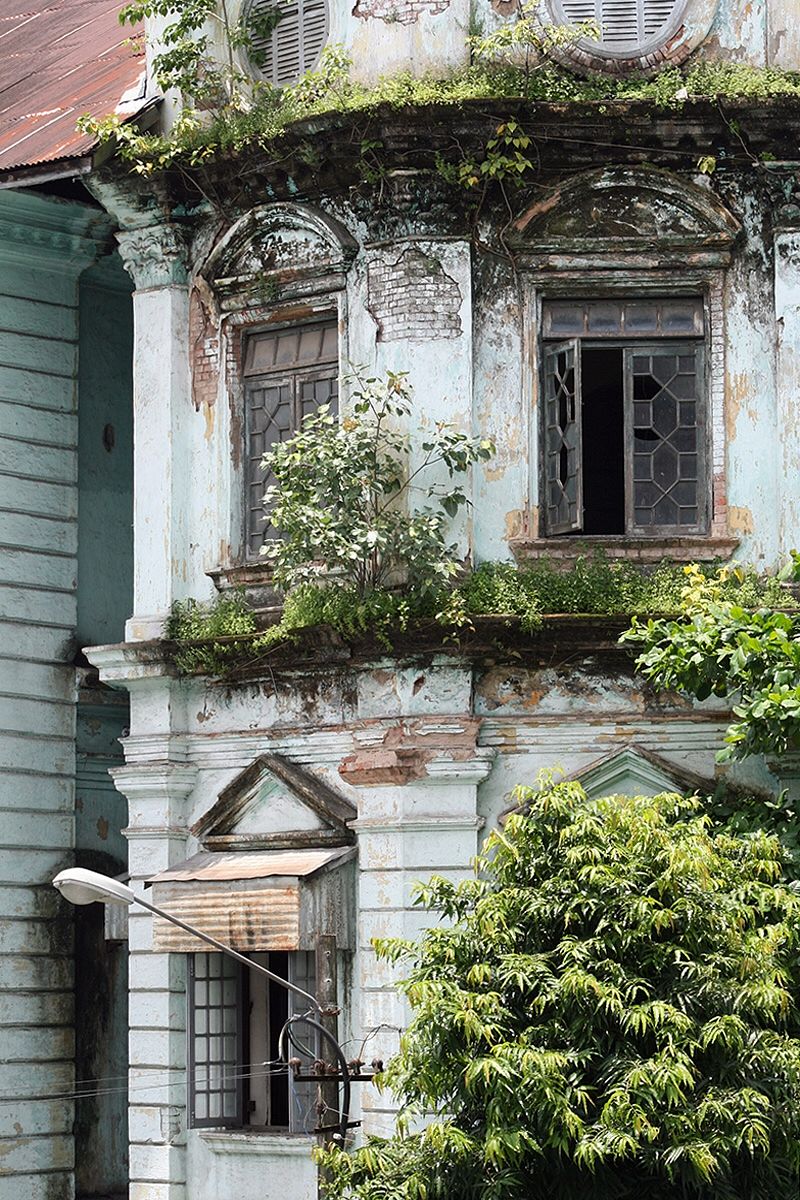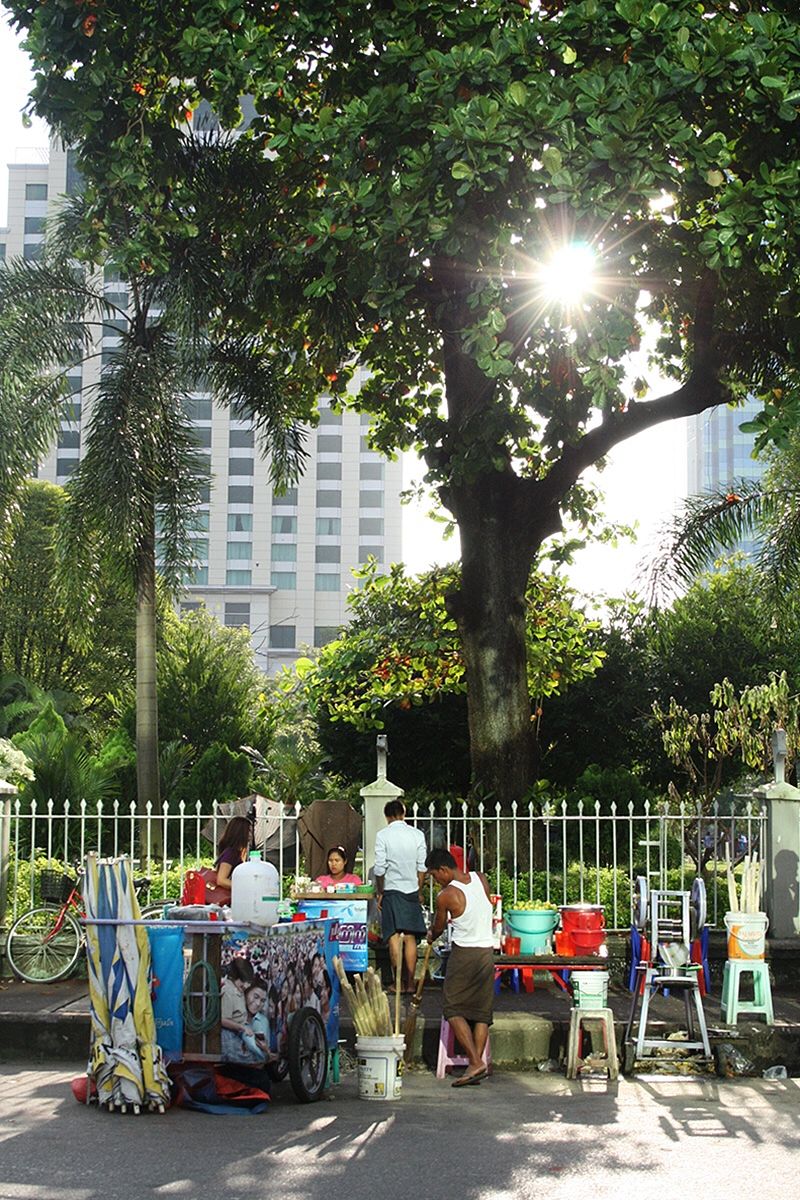 Earlier this year, Yangon's city government temporarily called for a halt to the construction of 249 high-rise buildings in the downtown area due to ostensible nonconformity with urban planning standards, the Myanmar Times reported in August. Since May, YCDC has faced sharp criticism for the suspension from all sides, including advocates who feel the moratorium is not enough to stop high-rise development in Yangon, developers who are anxious to resume building and tenants who are eager to move into residences already purchased.
In late September, following contentious inspections conducted by YCDC, approval was granted for 12 high-rise projects in Yangon to resubmit their design proposals in order to resume building. Some of the projects were told to cut a few stories from their proposed plans, and some to add a requisite number of parking spaces.
Daw Moe Moe Lwin, a member of the Association of Myanmar Architects and Director of the Yangon Heritage Trust, tells Saigoneer via email: "Sixty-four projects were already approved and issued full permit during the previous government's term. Out of the 64, 12 were initially reviewed and informed they needed to be corrected. Later, the government decided to allow them back except for a few necessary modifications, but without [requiring any stories to be] reduced."
The remaining projects were only previously approved "in principle", and have been asked to come up with modifications according to the Review Committee's comments, says Lwin, adding: "The Committee has given these the necessary guidelines and framework [on which] YCDC will base their assessment."
The question confronting Yangon's developers and urban planners is not simply whether to build high at the expense of heritage building preservation. The current boom in investment presents a unique opportunity for those designing the city now to consider the form it may take in the future and whether there may be an opportunity to incorporate Yangon's unique existing built heritage into a vision for one of the most advanced and livable cities in the region. For its part, Yangon Heritage Trust believes this future is possible with strategic urban planning in the near term.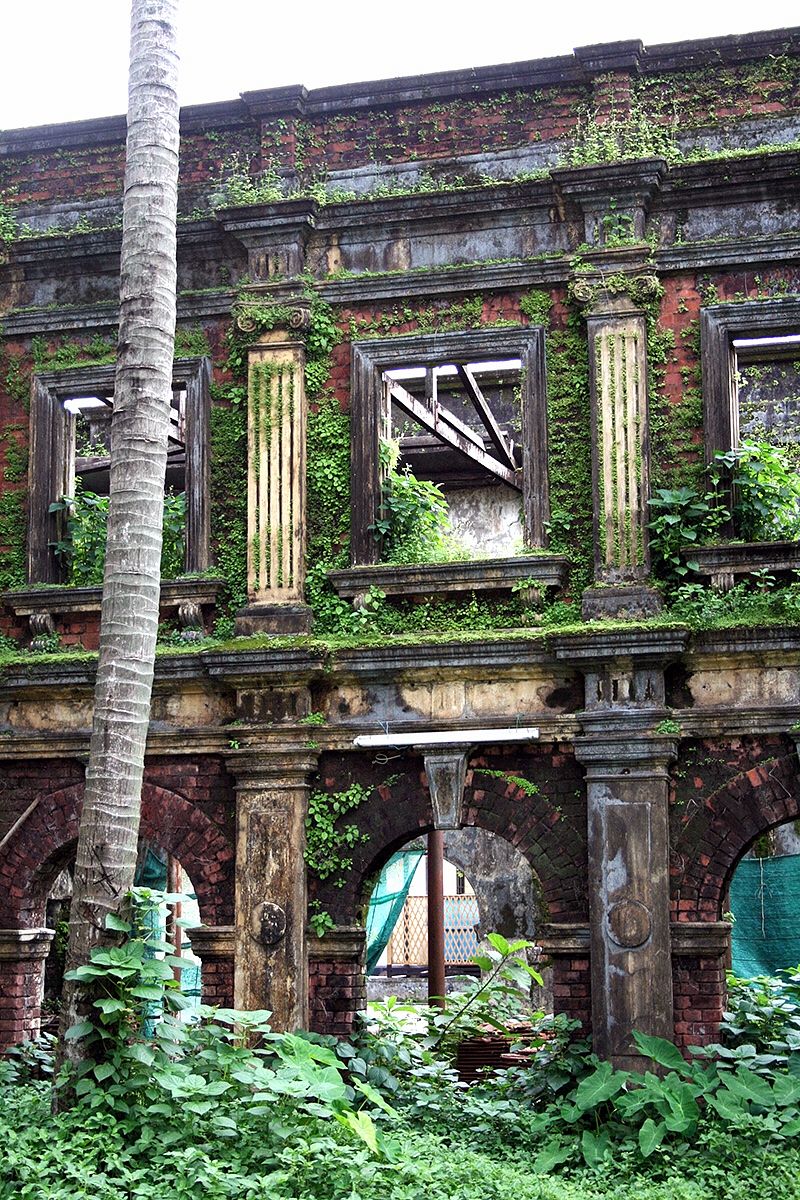 In a strategy for the urban future of Yangon released last month, Yangon Heritage Trust suggests a public-private partnership mechanism – a system used in many infrastructure and public works projects in Vietnam, such as the proposed underground shopping complex beneath Ben Thanh – to bring government property to the market and oversee the leasing of these properties in "development arrangements for the public good".
Debates like the one surrounding development in Yangon are also underway in other growing cities in Southeast Asia, as decision-makers consider the appropriate mechanisms for encouraging new growth while also finding sustainable long-term purposes for existing architectural heritage. Rather than being mutually exclusive, side-by-side redevelopment and preservation of Yangon's existing built resources can add value to neighborhoods and support districts of the city that are rapidly undergoing new development.
Meg Tobin is based in Boston, Massachusetts, where she is pursuing a Master's Degree in international law and diplomacy. She previously lived in Taiwan and spends an inordinate amount of time cooking, eating, and dreaming about Chinese food. You can find more of her work at COOK + CHEF.
---

Related Articles:
---