While Nguyen Hue Street's pedestrian promenade is set to open this week, a much larger walking street is in the works for downtown Saigon.
---
Related Articles:
- As Saigon's First Pedestrian-Only Street Prepares To Open, Details and Criticisms Emerge
- Metro Line Construction Forcing Nearby Businesses To Downsize, Close
- Detailed Map Of The Entire HCMC Metro System
---
The underground US$326 million trade center, scheduled to be completed in 2023, will be built three meters below Le Loi Street between 23/9 Park and the Municipal Theatre, reports Tuoi Tre.
According to the project's management board, the 60-meter wide, 700-meter long subterranean boulevard will be built concurrently with the Ben Thanh Terminal, the central artery for Saigon's future metro system.
Bui Xuan Cuong, head of the management board that oversees the city's urban railways, said that the underground trade center would be the largest of its kind.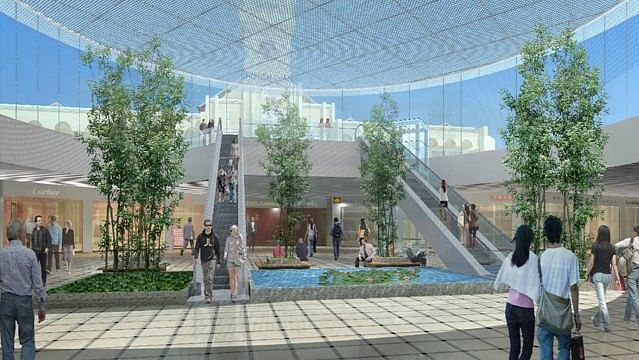 Not only will the street be linked with the Nguyen Hue pedestrian street, but it will also connect to Ben Thanh Market and other nearby buildings.
While this is all exciting stuff, the city has yet to secure funding for the project and is working with relevant agencies to determine if a public–private partnership (PPP) scheme is a realistic proposition.
"PPP involves a contract between a public sector authority and a private party, in which the private party provides a public service for the project and assumes substantial financial, technical and operational risk in the project," wrote the newspaper.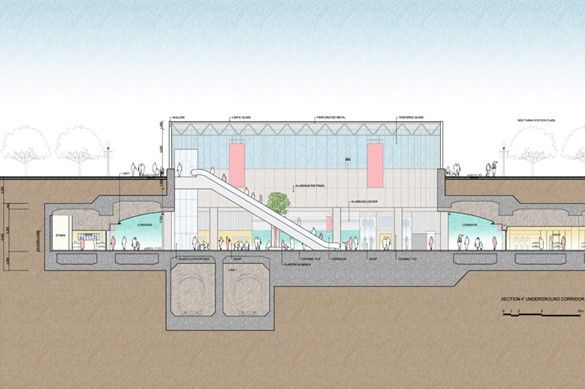 So far, the project has only attracted a Japanese investor that is willing to put up 30% of the total cost. Any costs not paid for with private investment would have to be made up for from the Vietnamese state budget.
Here's Tuoi Tre's breakdown of the project timeline:
"The project will be implemented in two phases, with the first, from 2015 to 2018, seeing the complete construction of the Ben Thanh Terminal and the underground pedestrian street under Le Loi Street. Parts of metro routes number 2 and 4 will also be completed during this period."
"The No.2 service links Ben Thanh with Tham Luong, whereas the No.4 route connects Thanh Xuan in District 12 and Nguyen Van Linh Highway in District 7.
The trade center will be completed in the second phase, from 2018 to 2023, along with the completion of metro routes number 2 and 4."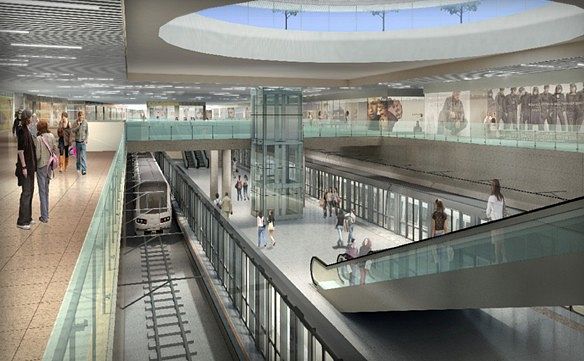 To allay the concerns of those running a business on Le Loi Street, Cuong said that "meticulously prepared" plans are in place to ensure that life on the streets above goes on uninterrupted.
[Rendering via Zing]